I recently had the pleasure of visiting Orange County's newest restaurant Anchor Hitch, which serves fresh seafood with an Asian-inspired twist. If you enjoy a step outside of the ordinary you will love this soon to be hot spot located at the New Union Square in Mission Viejo. The food is reminiscent of what I've come to expect when eating in Los Angeles and every dish is marvelously presented, unique and well thought out. You can tell the owners, chef, bartenders, and servers all share a passion for the restaurant industry and it shows in every aspect from the artistic wall mural, wine selections, and to the house-made mixers and sauces.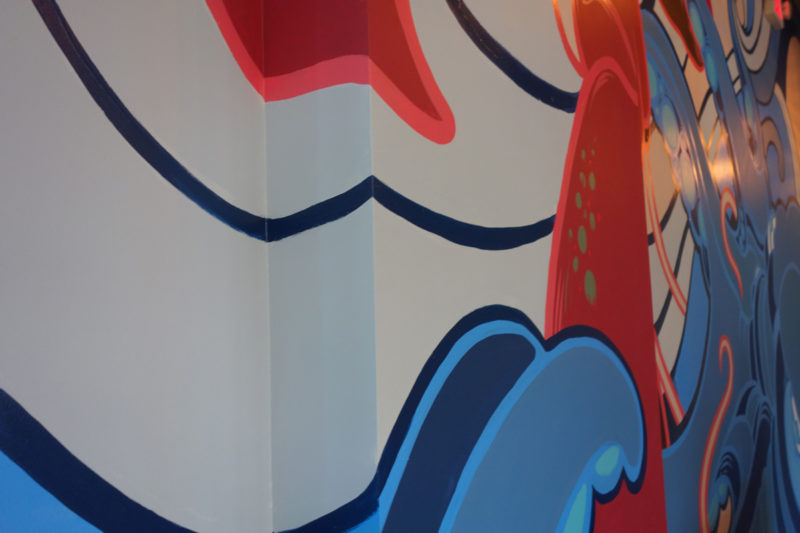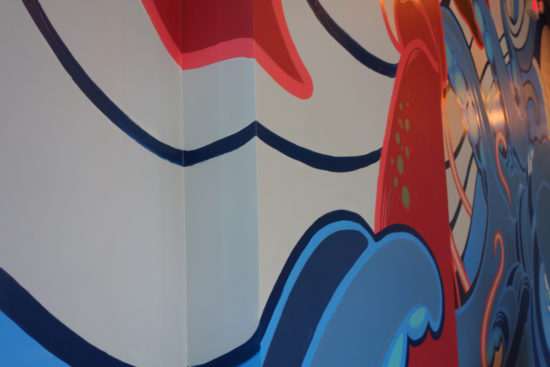 I started my dining experience with the Kumiai Oysters. All of the accompaniments are freshly made including the cocktail sauce. It's not every day you come across freshly made cocktail sauce. Especially when it is so cost effective to just buy it pre-made. This is the moment I knew Anchor Hitch was special. When it comes to oysters, you can't help but appreciate these special details. They are the qualities that take each dish from ordinary to extraordinary.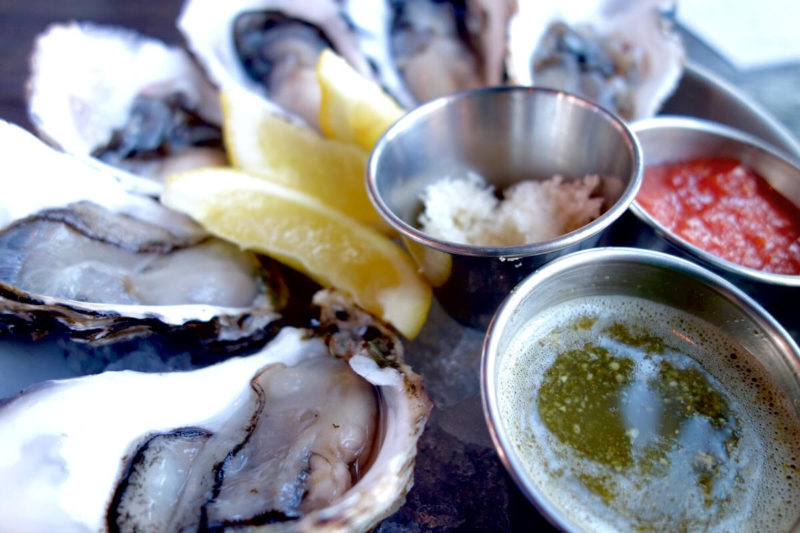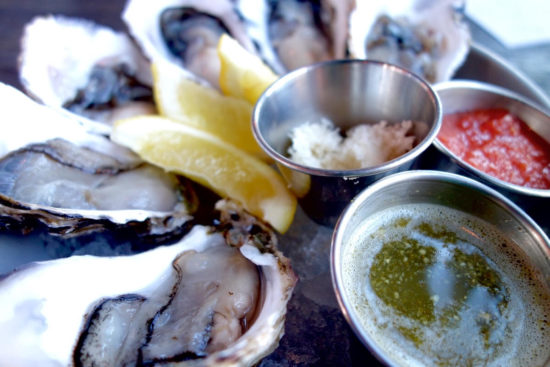 I then decided to try their Abalone Panna Cotta which was presented beautifully. Now although I am not a Uni lover myself, any foodie can appreciate this dish. You cannot deny the quality of the ingredients and the thoughtfulness that went into this unique creation.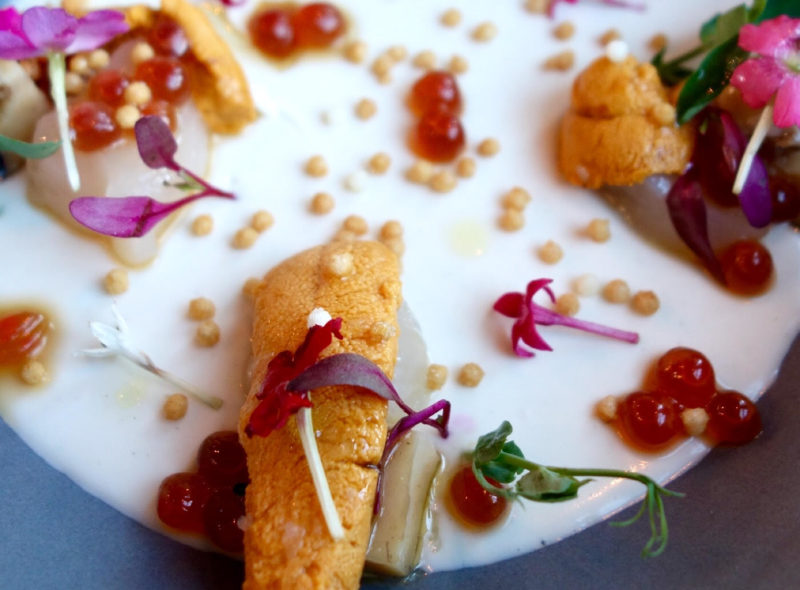 For my entree, I had the Halibut while my meat eater guest had the rib eye. Both were delicious and I especially loved all the different components of the Halibut dish. I have to admit I love when there is a little something extra done at the table, so I really enjoyed when the server poured a fish broth which added the perfect balance of flavors.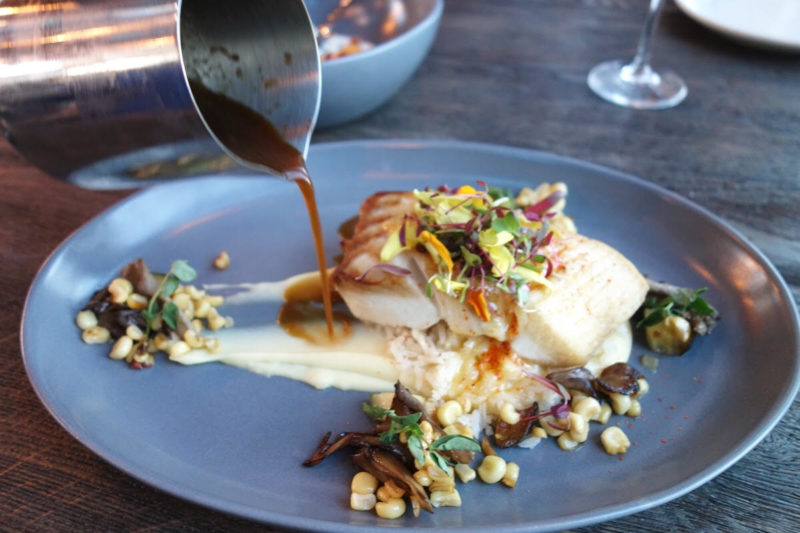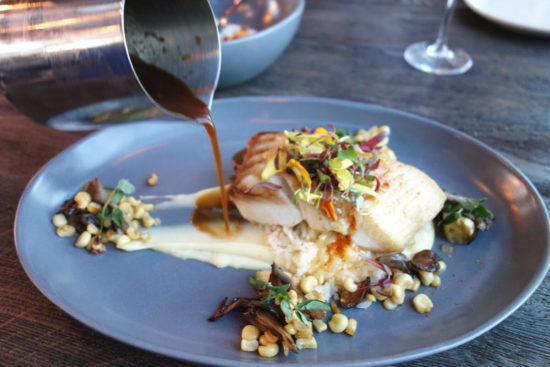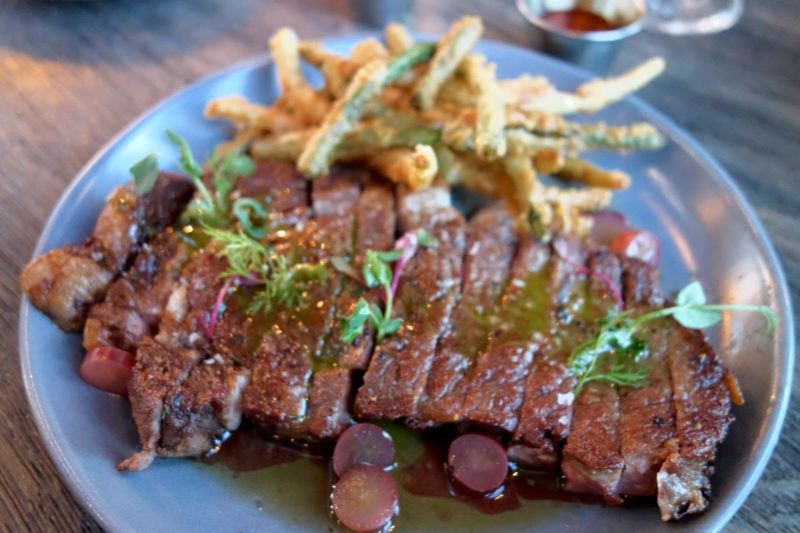 Anchor Hitch is now having its soft open from 5pm-10pm and will be open soon for full service. I'm excited to see what other venues will be joining the new Union Square in Mission Viejo, CA. You can e
xpect even more amazing dishes to continue to be added to their already amazing menu over the next few weeks.
Anchor Hitch
Reservations: 626.757.3471
27741 Crown Valley Pkwy
Mission Viejo, CA 92691
www.eatanchorhitch.com
Instagram: @eatanchorhitch