Five Crowns in CDM Safely Reopens With New Summer Selections!
Five Crowns in CDM has safely reopened and is also offering a few new summer selections to welcome guests back in for dining. Five Crowns has taken extra effort to ensure the safety of its diners at this time which we greatly appreciate. They even ordered the chicest plaid masks to match the server's uniforms. Here is a sneak peek at their new summer dishes and a further look at the new safety guidelines being implemented.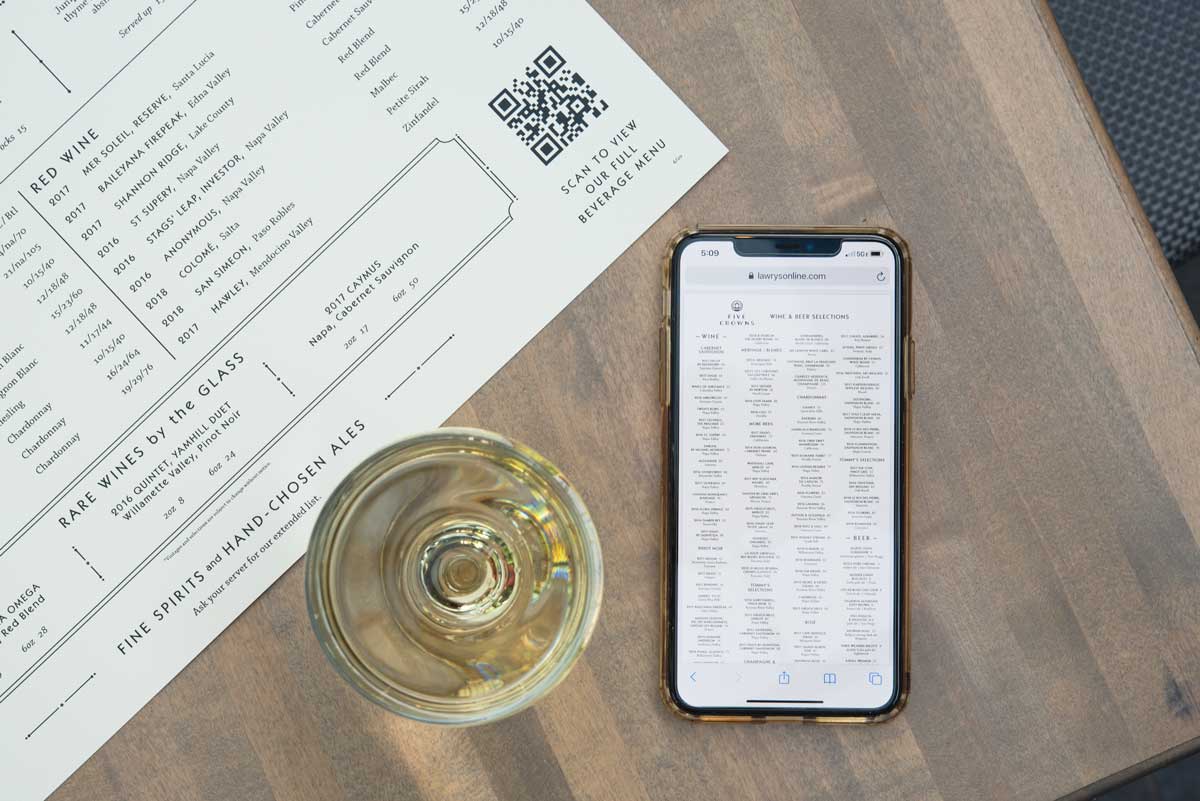 Walking into Five Crowns, we were immediately greeted by the hostess. The entire staff, including the hostess, were wearing matching mask and gloves. The restaurant also provided us with disposable menus. The wine and drink menus have been removed to limit the amount of contact between customers and employees. Instead, there is a QR code on each menu that guests can scan to view the entire beverage menu.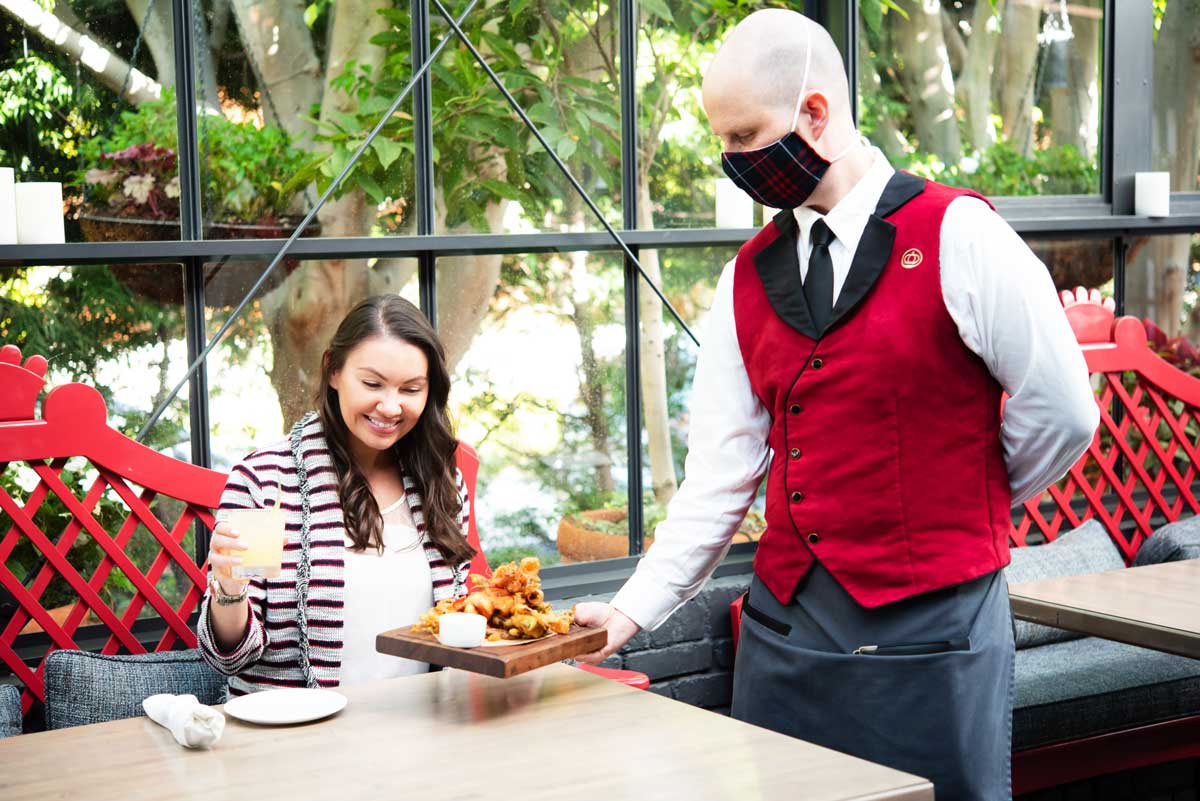 Every other table was also blocked off in an effort to once again follow social distancing guidelines. This was extremely comforting to see since it can be difficult for restaurants to adapt to these new safety protocols. This is also why it is important to make a reservation now that Five Crowns is limiting their capacity. Luckily they have a good amount of seating and a beautiful outdoor patio as well.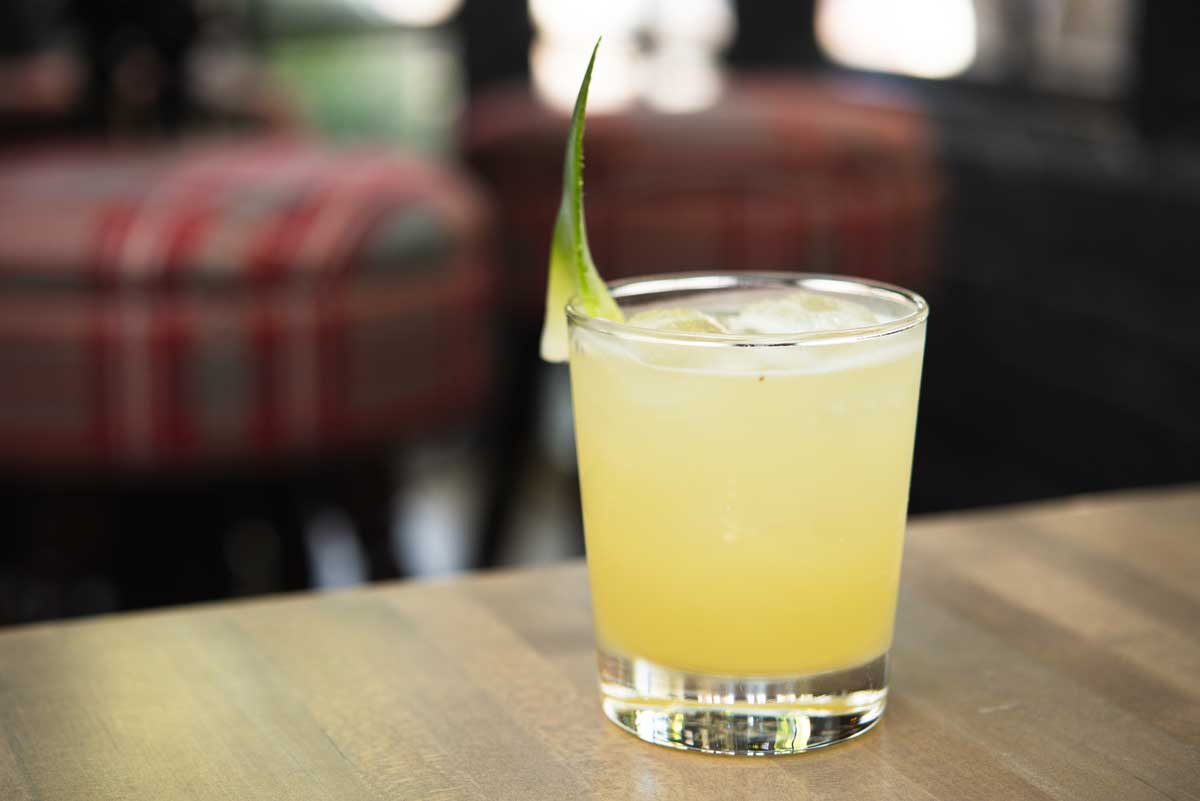 To begin our visit, we decided to try their new summer cocktail, Pineapple Express. This fruity and delicious drink consists of dulce reposado, Cointreau, lime, and a fresh pineapple leaf as a garnish.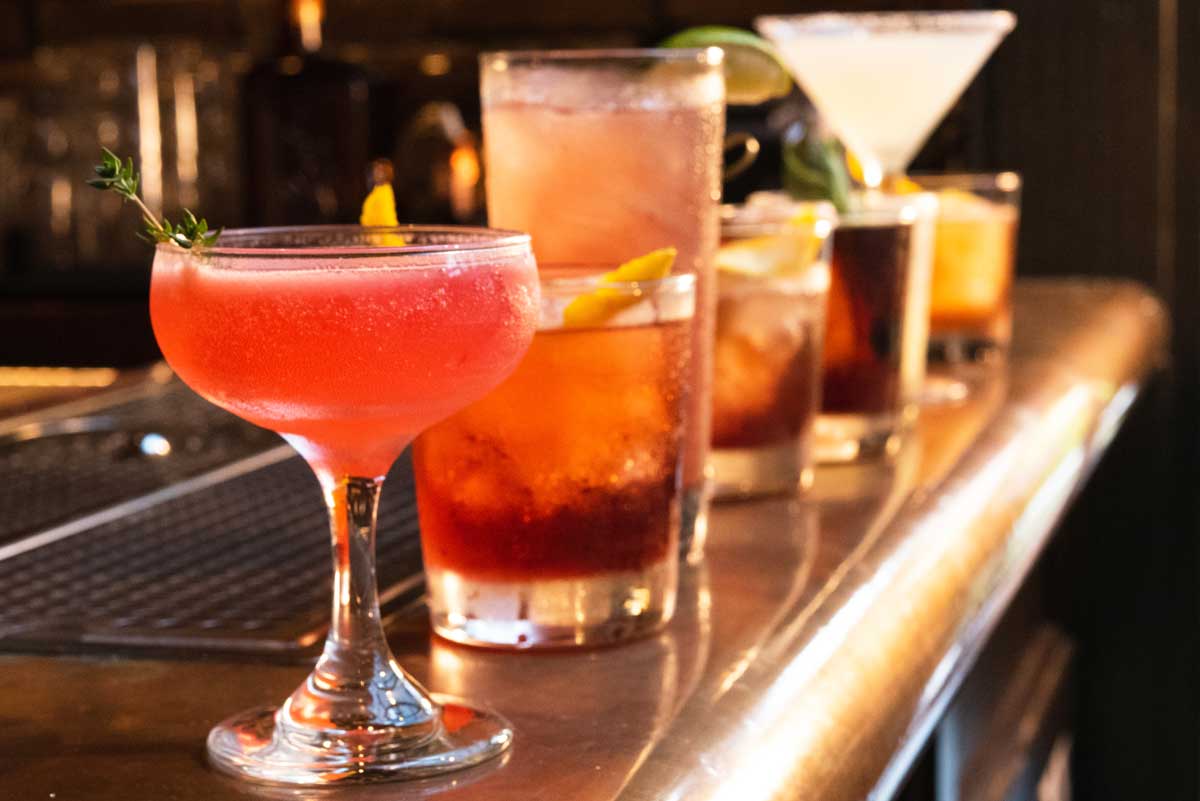 During our visit, Five Crowns was also shooting a Facebook live video on how to make all of their new specialty cocktails. They've kept busy providing plenty of great videos and content for diners to enjoy during quarantine.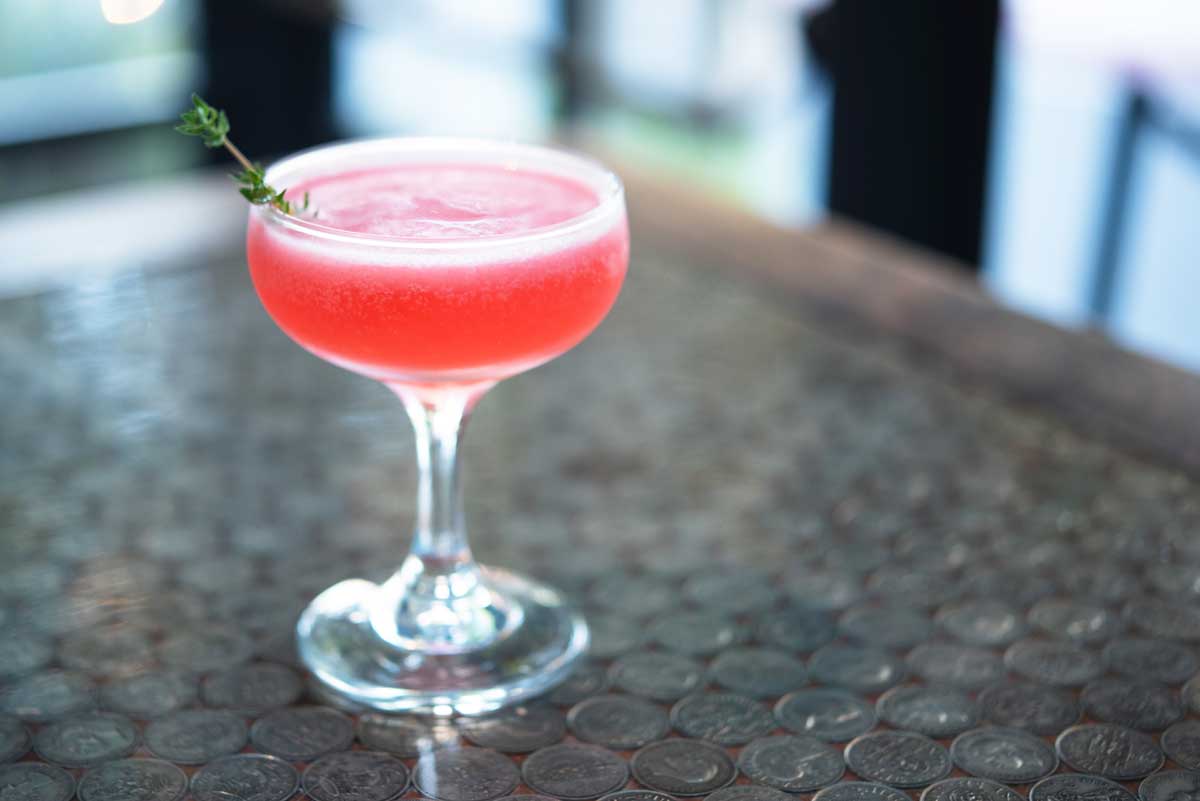 I also love their new beautiful Monarch cocktail made with Junipero Gin, raspberries, thyme syrup, lemon juice, and a spray of absynthe.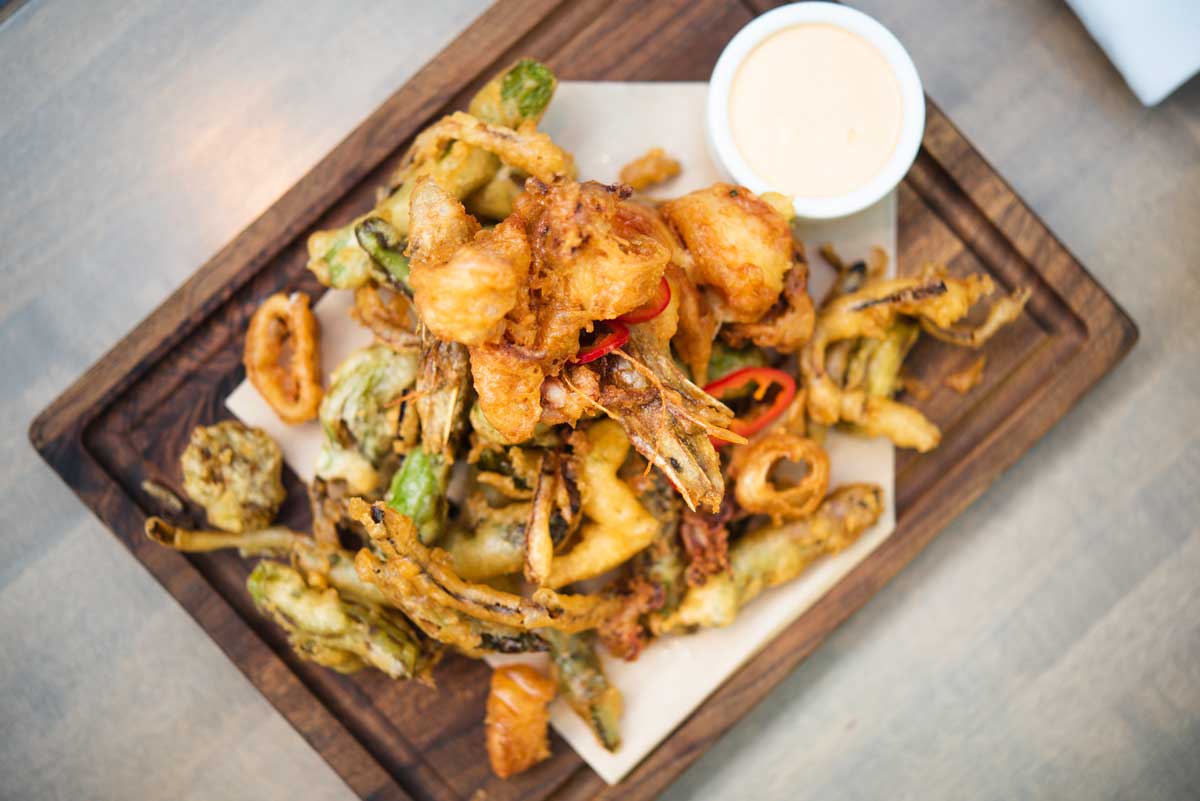 For an appetizer, we chose the Summer Frito Misto. If you're a seafood lover, the assortment of prawns, calamari, onion rings, shishito peppers, and calabrese chili aioli will become your favorite go-to dish. The tempura batter was perfectly crisped to a golden brown and the aioli offered just the right amount of spice.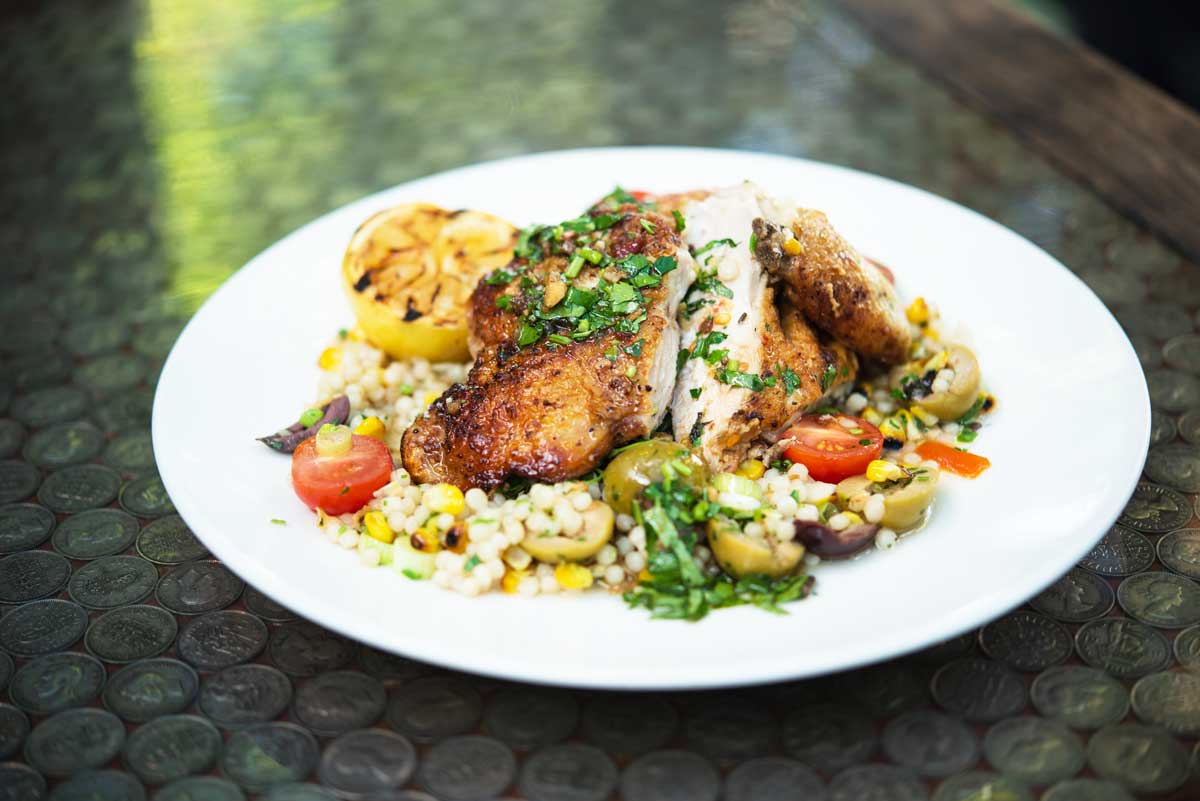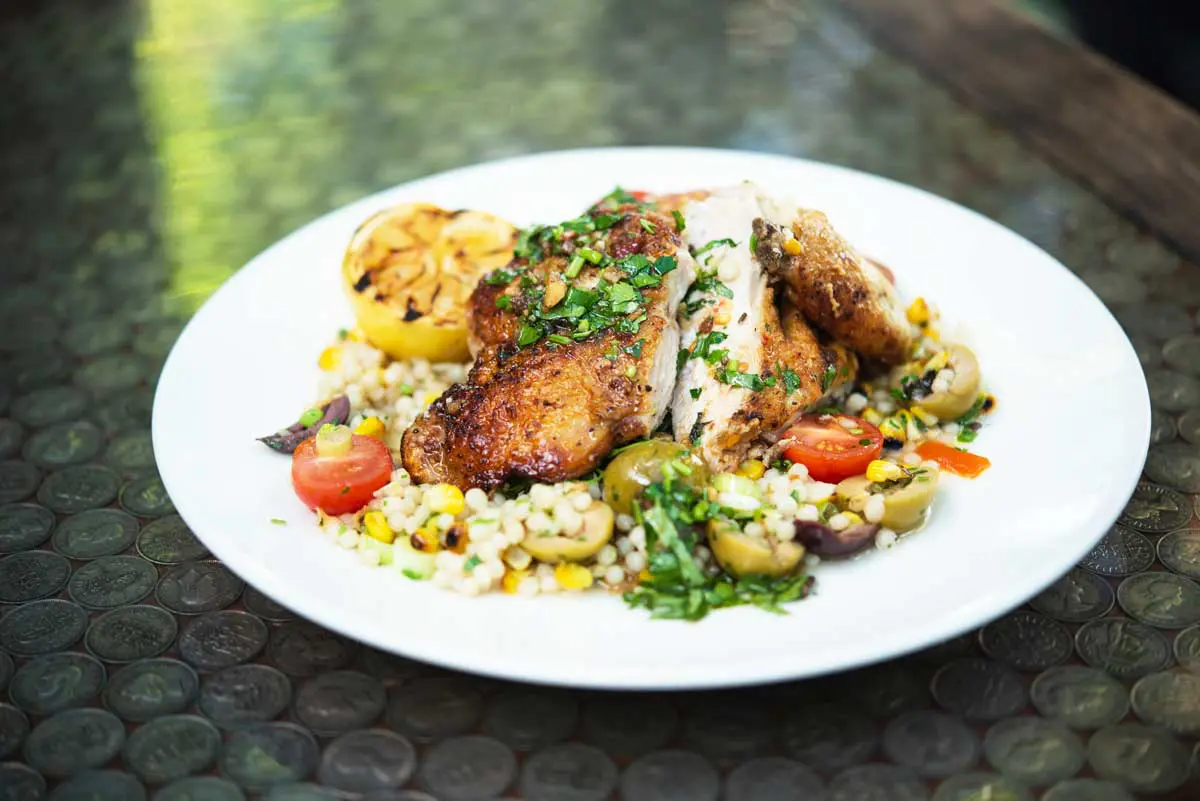 Next, we enjoyed the summer Skillet Jidori Chicken as our entree. Sometimes, ordering a chicken entree can be less intriguing, but this dish was anything but boring. The deliciously seasoned chicken was served on a bed of pearl couscous, charred corn, and salsa verde, creating the perfect bite. The green and Mediterranean olives provided a salty balance in each bite.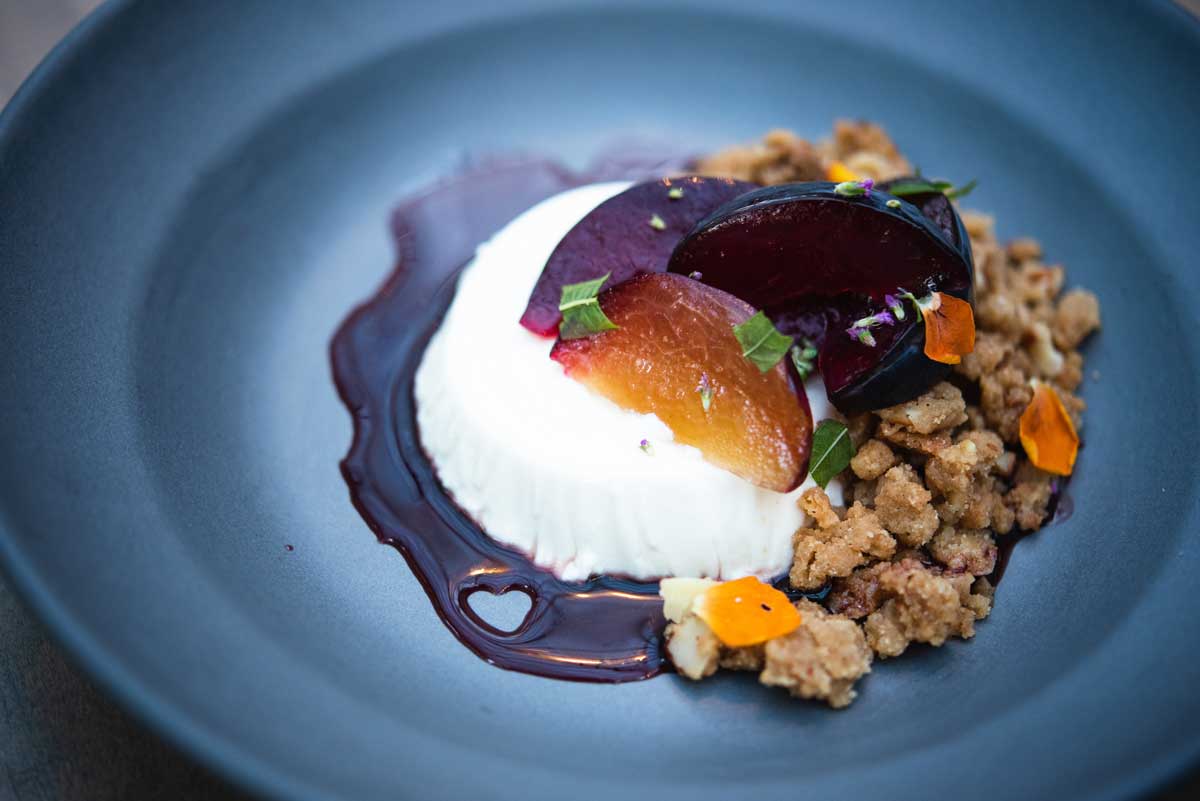 Finally, I can never leave a restaurant without dessert. The seasonal dessert at Five Crowns was a creamy buttermilk panna cotta with fresh summer plums and an almond crumble. The crumble was especially delicious with unique hints of cardamon which I spent several minutes trying to place my finger on. Drizzled on top was a deliciously tart mulberry reduction. We've been told this dish may remain on the menu for another month before it switches over.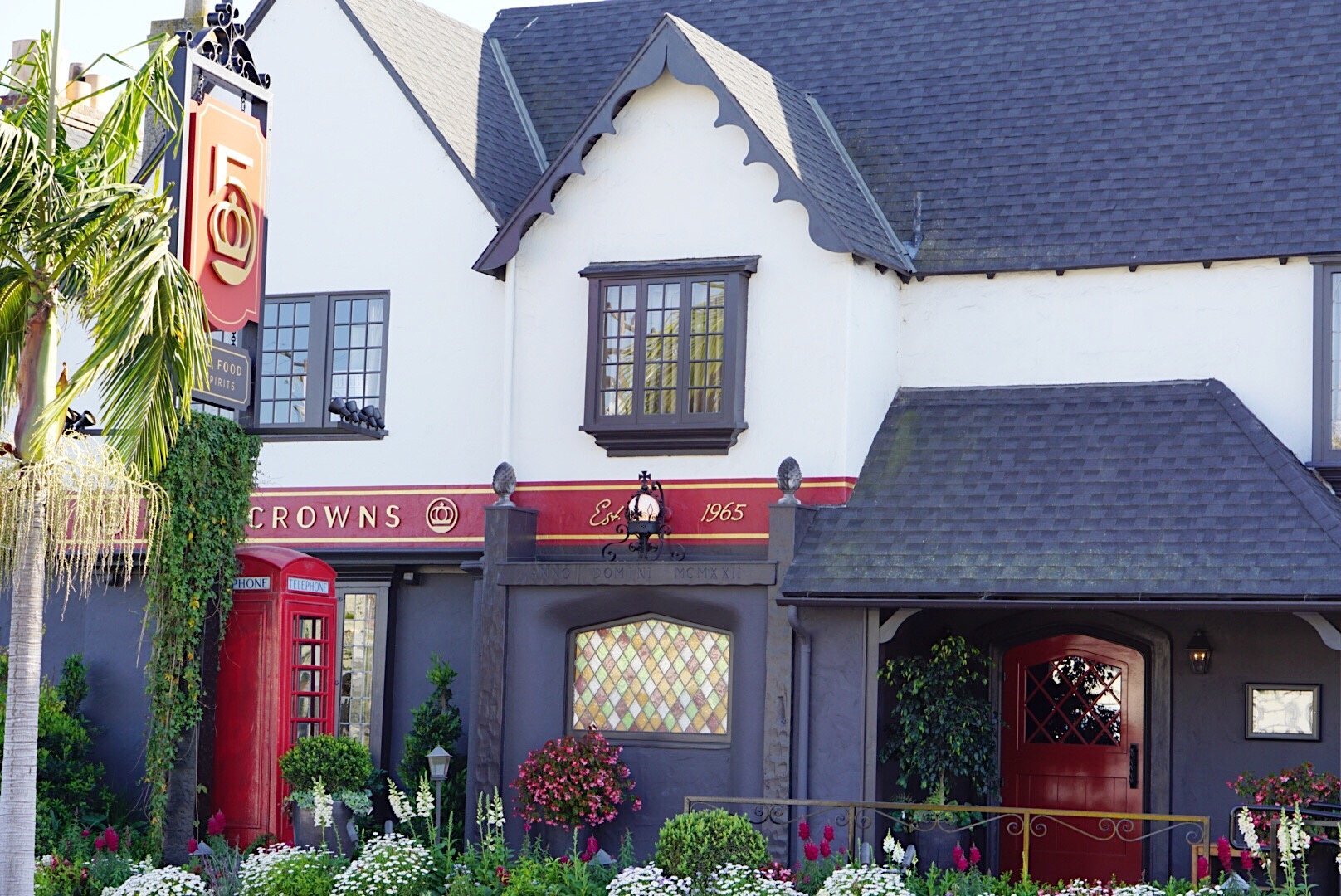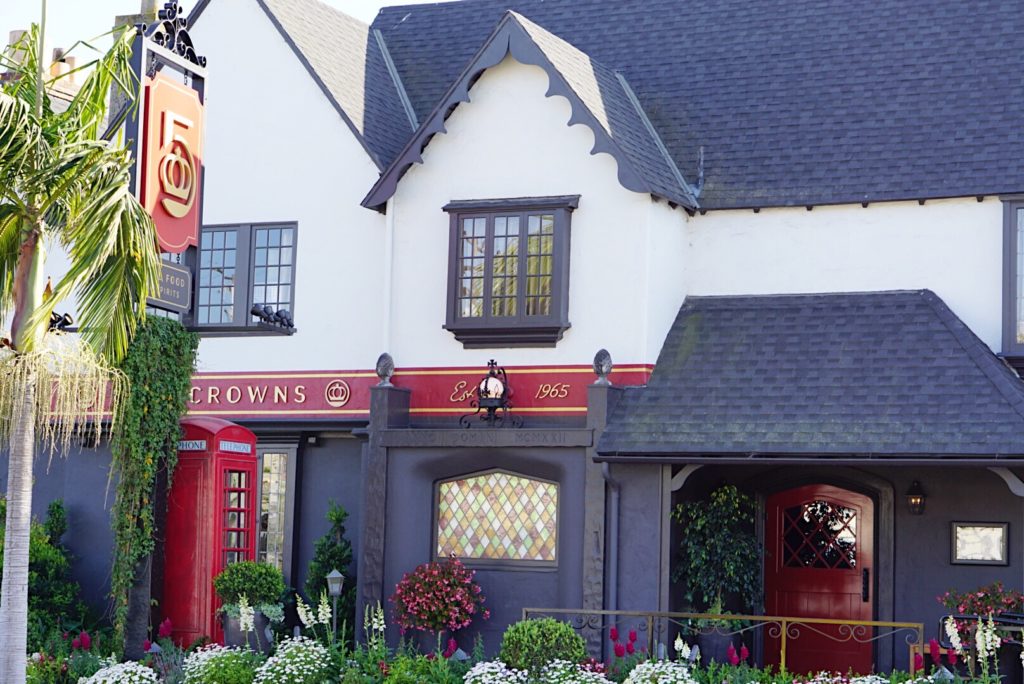 Five Crowns in CDM is practicing all CDC recommended safety protocols so guests can feel comfortable when enjoying their visit.
 With restaurants beginning to open back up, it may feel overwhelming to go into a busy restaurant. However, Five Crowns in CDM is practicing all CDC recommended safety protocols which allowed us to enjoy their food that much more.