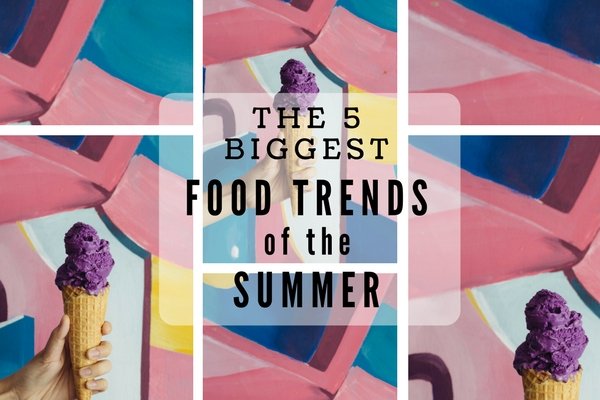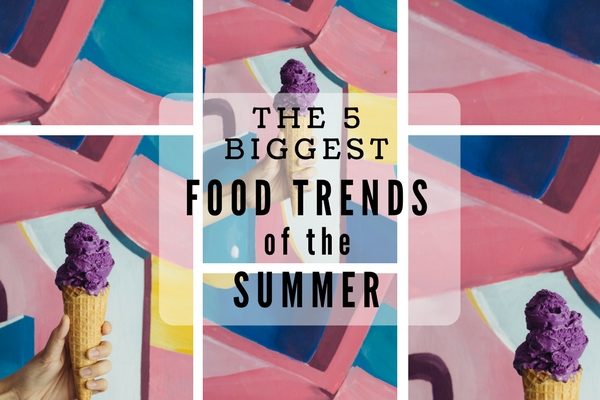 Food can be equally as trendy as fashion and this summer we've rounded up the top 5 biggest food trends to hit the foodie scene from across the country. From spicy to sweet, these tasty trends will be all over your Instagram feeds. Whether we are at a delicious restaurant or fantastic event, we can't help be see these trends everywhere. Let's see if you agree with our list.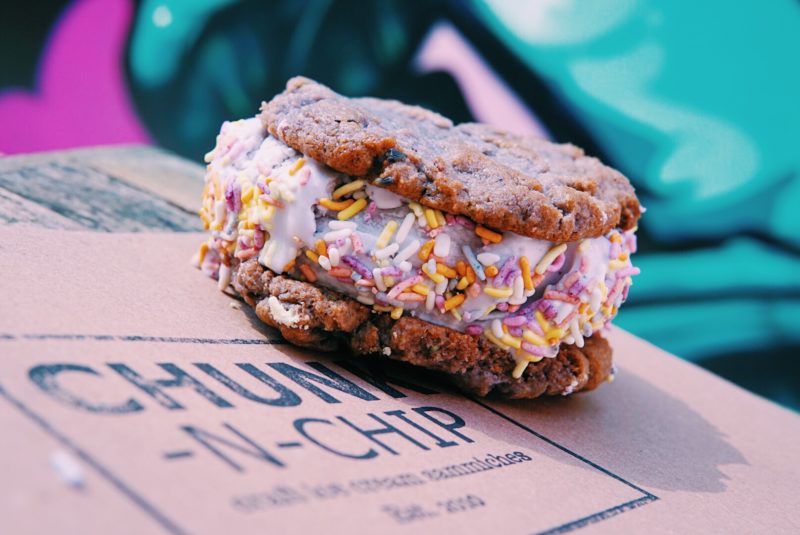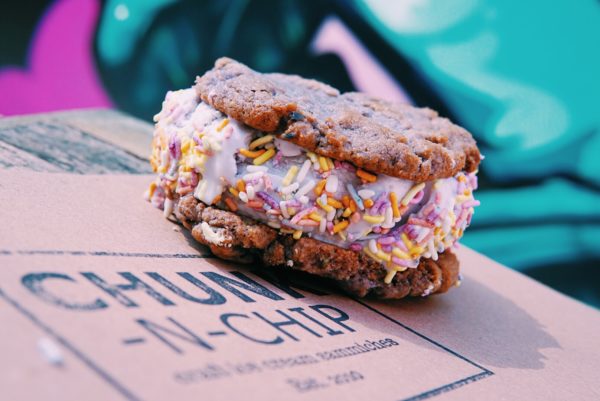 Lavender Icecream Sandwich with Lavender Cookies from Chunk n Chip
1. Lavender
This fragrant herbal ingredient is popping up all over the foodie world. It all started with my delicious Lavender Latte and then transcended to my lavender ice-cream from @chunknchip and even lavender balsamic vinegar which I just found this weekend at 41Olive in Mission Viejo, CA. I have to admit, I never new lavender could be such a delicious ingredient. This earthy, floral, and fragrant herb adds a unique flavor to any sweet dish but is also fabulous for rubs on roasts and even lamb chops. It is also commonly found in the [amazon_textlink asin='B003X3ZPRY' text='Herbe de Provence' template='ProductLink' store='prettyfitfood-20′ marketplace='US' link_id='1b69a597-7d7a-11e7-93cc-cb3212ad23c5′] blend which is a common spice mixture for your favorite meats. This is a trend that is very easy to incorporate into your own home cooking as you will see in an upcoming post. I will be using the lavender balsamic reduction for my Caprese skewer appetizer, yum.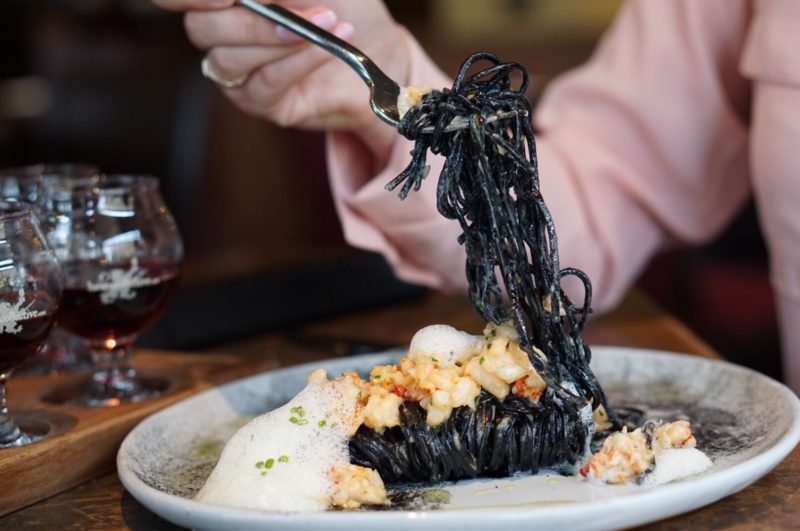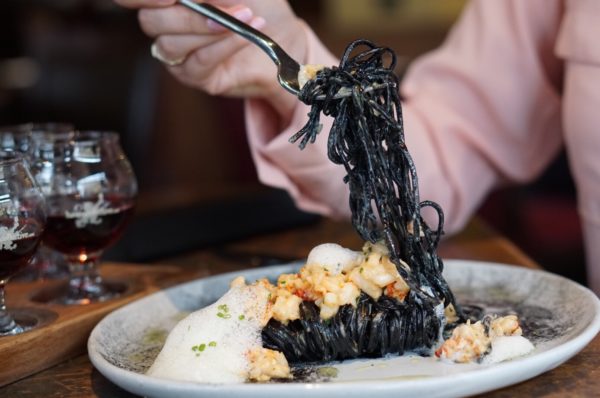 Lobster Charcoal Pasta from Haven Gastropub
2. Charcoal
Say goodbye to squid ink and hello to charcoal. Foodies seem to be fascinated with eating black foods. Luckily charcoal has an extremely mild and barely noticeable flavor making it perfect for incorporating into many dishes. I've tried both charcoal pasta and frozen yogurt which were delicious. In addition to being intriguing because of its color, charcoal actually has been used for centuries as a medicine to cleanse and detoxify the body. It is even used by survivalists to purify water and fight the ingestion of poisons because of its ability to absorb toxins without leaking them back into the body.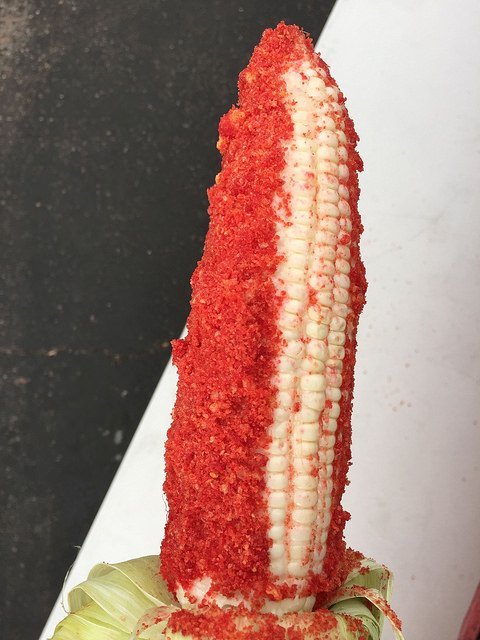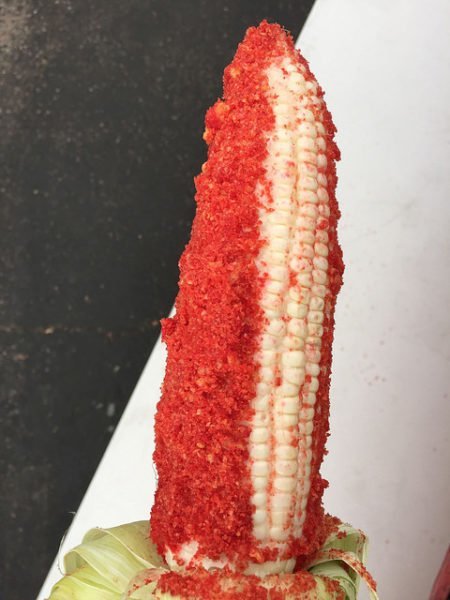 Hot Cheetos covered Corn- OC Fair
3. Cheetos
Cheetos are exploding this summer. In fact, if you live in New York they are throwing a 3 day Cheeto Pop-Up Restaurant which is completely booked. Now that is some serious Cheeto love! If you can't make it to New York then just head on over to your nearest fair. You are sure to find everything from Cheeto covered corn to nachos. I can only hope that L.A. will get its own Cheeto Pop Up Restaurant. You better believe I'll be there!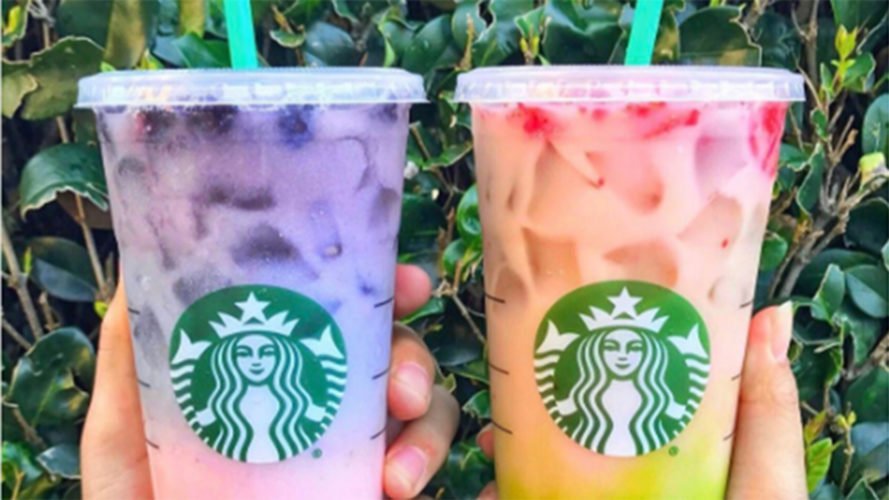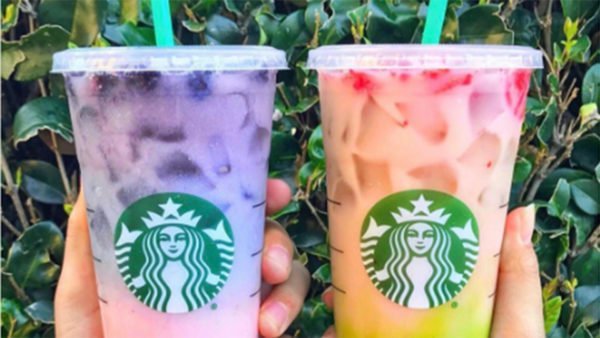 4. Ombre
This trend just keeps on trending. The foodies have spoken and they love all things ombre. Not that we can blame them, I mean who doesn't love beautiful colorful drinks and pastels. Starbucks is not the only place you can find ombre drinks. We are seeing this trend all over from the ombre lemonade at Lighthouse Restaurant in Newport Beach to the super popular [amazon_textlink asin='B00M4JCHRE' text='ombre decorative cakes ' template='ProductLink' store='prettyfitfood-20′ marketplace='US' link_id='4656353f-7d80-11e7-8553-b3ce28f432e0′]available at almost every bakery.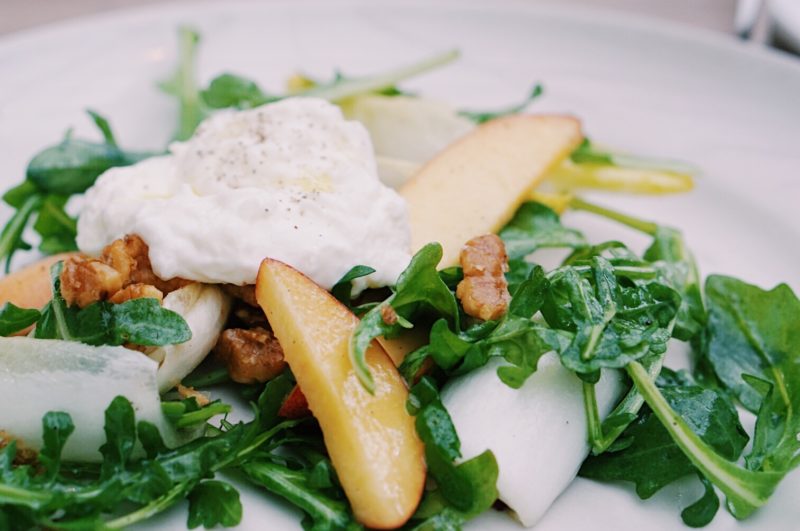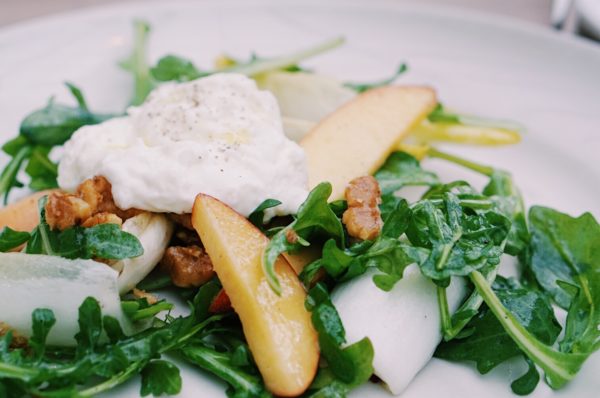 Peach & Burrata Sala from Five Crowns
5. Farm to Table
It's almost a little humorous that farm to table is even a trend. Has our culture been so overtaken by refined foods, that now eating normal fruits and vegetables is considered trendy?  This is a trend I seriously hope becomes the new norm. Nothing tastes better than serving fresh fruits and vegetables straight from the garden. This summer events such as the OC Weekly Summerfest and even The OC Fair have had Farm to Table themes. Additionally, many restaurants like our recently featured Provenance and Five Crowns have been utilizing farm to table dining concepts since long before it became a trendy.
What Food Trends Are You Loving This Summer?