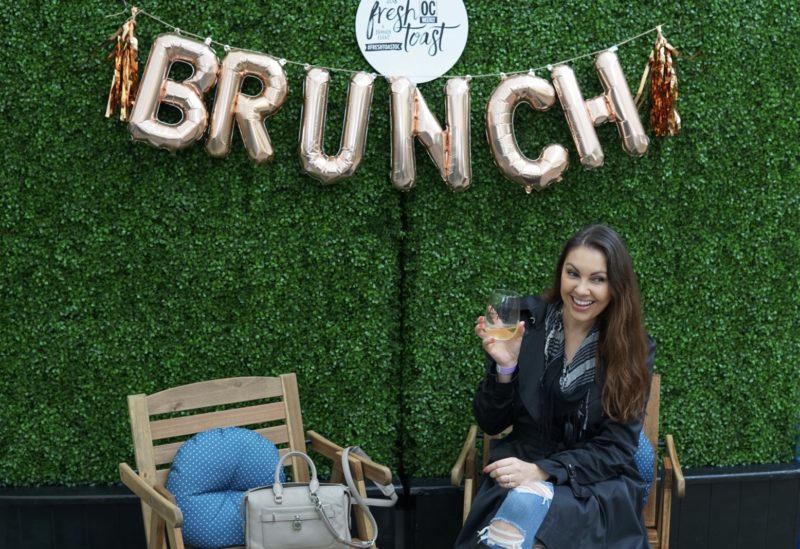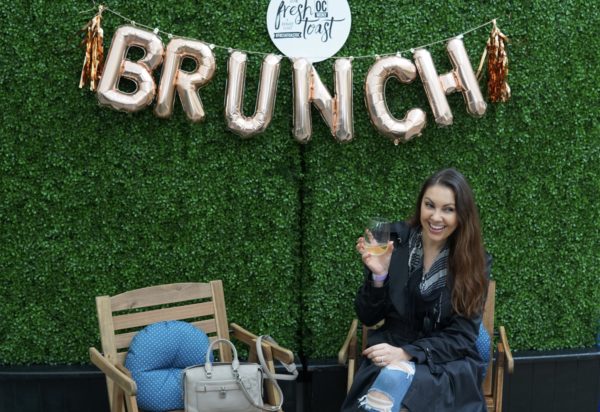 Last week we had the pleasure of indulging in the best brunch bites in all of Orange County at OCWeekly's Fresh Toast. It might have been raining outside but my belly was full of sunshine as I left completely stuffed. This year brought new epic bloody marys and cuisine from some of the tastiest restaurants around. This is always one of our highly recommended events and this year even the gift bags were worth more than the price of admission. Lucky for you we snagged an extra one to give to our readers! You can see all of our amazing photos and find out how to enter below!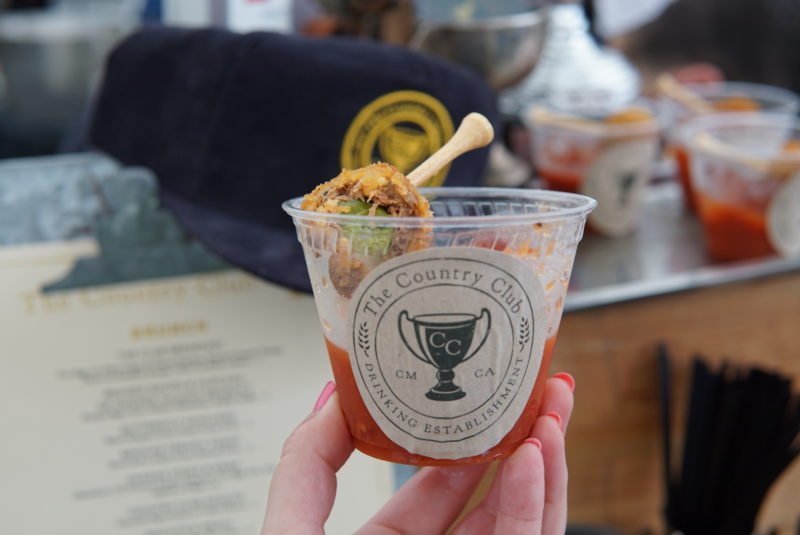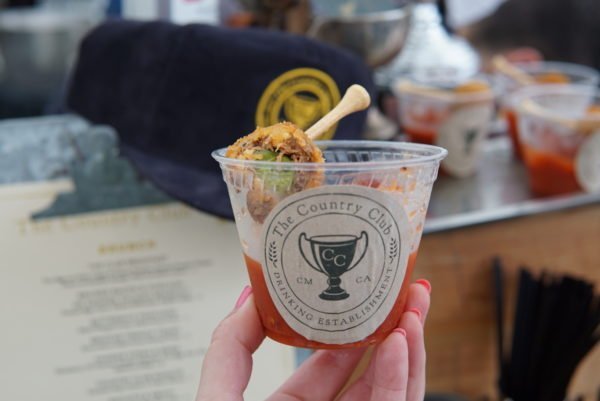 First, let's start with the Bloody Mary's. Pictured above you"ll see my top choice for this year's bloody mary battle. This delicious bloody mary made by The Country Club really set things off with a delicious housemade bloody mary mix topped with a "scotch olive". The bloody mary had a classic tomato base with smoked paquilla pepper and kettle one vodka. In addition, the scotch olive was prepared with a blend of lamb and beef, covering a Spanish green olive. It was then fried with their special breading and seasoning. So clever and creative!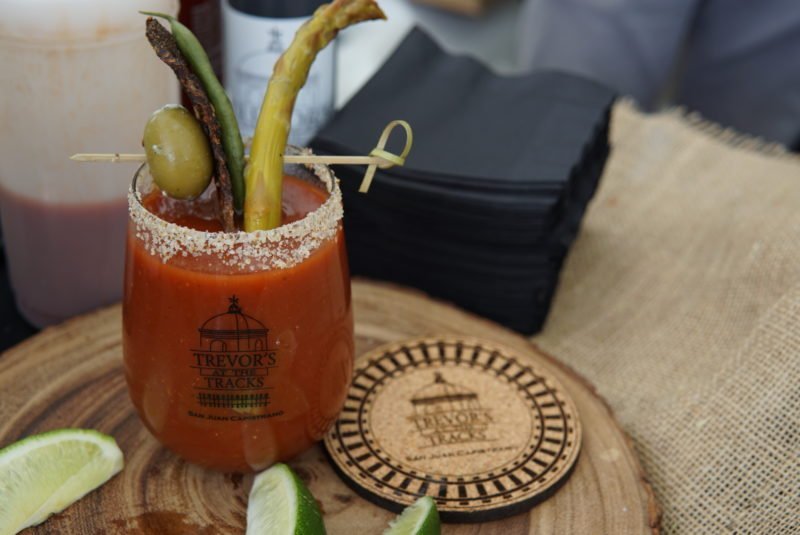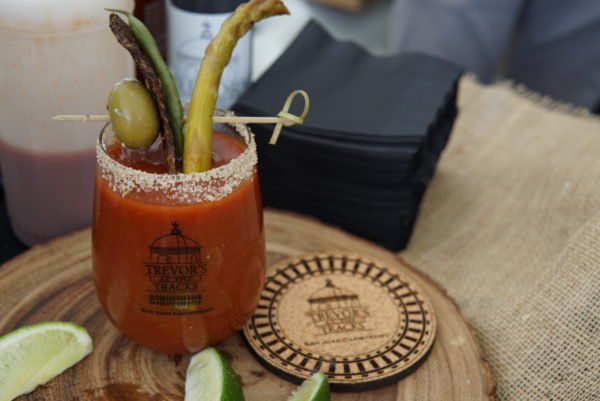 Trevor the Tracks smoked bacon serrano pepper sea salt rim, topped with house picked asparagus, green beans, and beef jerky blend is classic with kettle one and tomato.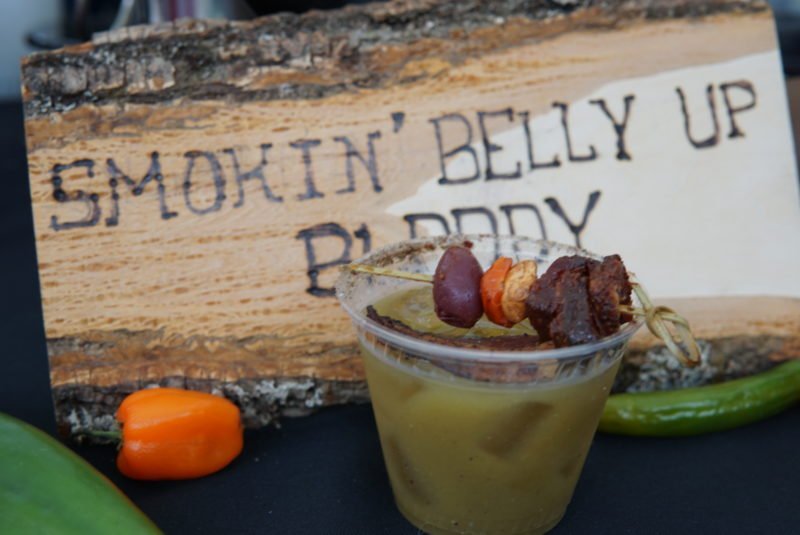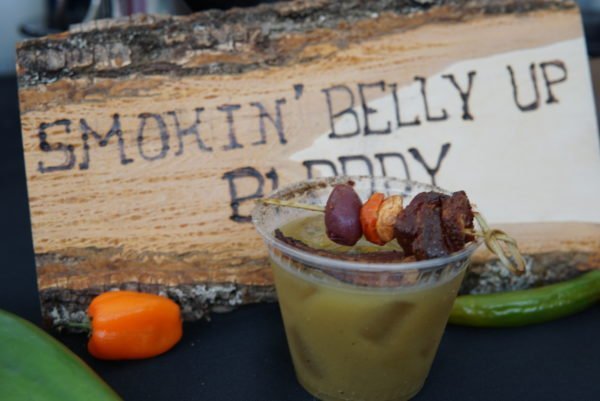 Smokin Belly Up Bloody from Oles Tavern topped with smoked bacon, smoked pork belly, smoked mozzarella, and tomato.  Made with tomatillo and kettle one vodka, and served with a seven spice rim.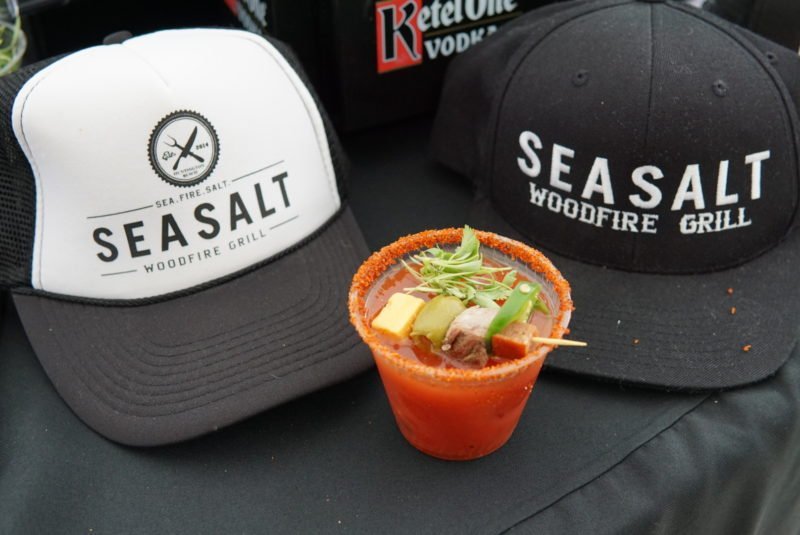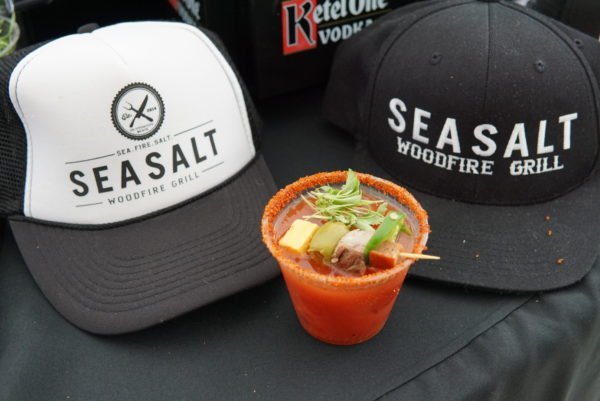 SeaSalt Woodfire Grill described their bloody as a simple, classic Bloody Mary that they just through together garnished with house, slow roasted tri-tip, linguisa sausage, cheddar cheese, and fresh herbs. Additionally, it was rimmed with a fabulous lime salt. I admit, we especially enjoyed this bloody mary because of the accompaniments.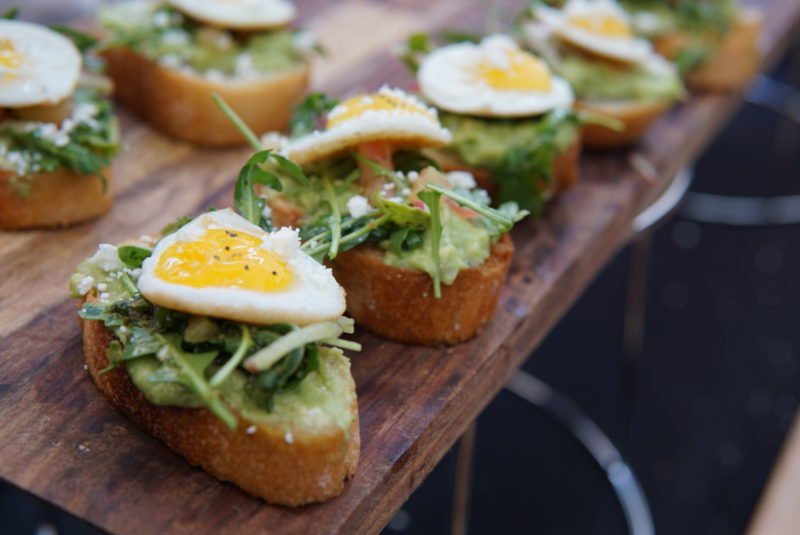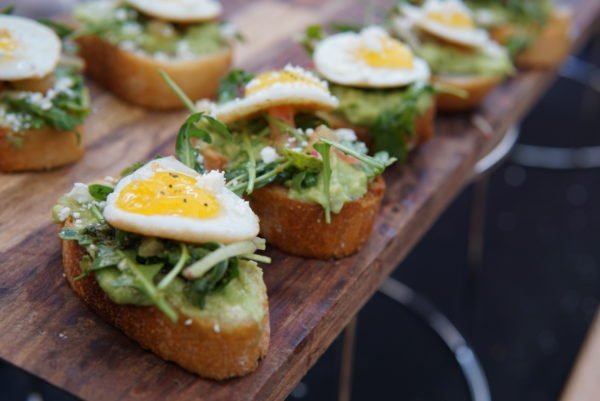 Crema Cafe in Seal Beach served an avocado 
toast
 served with avocado, tomato, arugula pesto, topped with an over-easy quail egg. Besides being very tasty, we loved the presentation.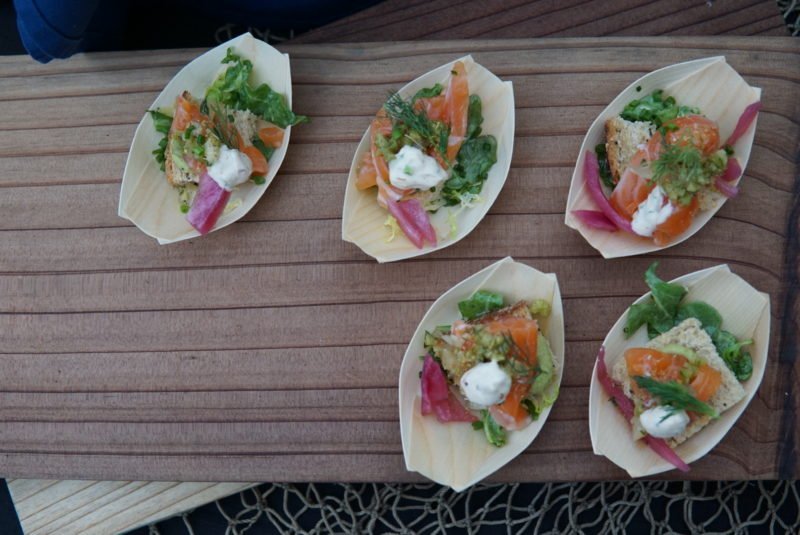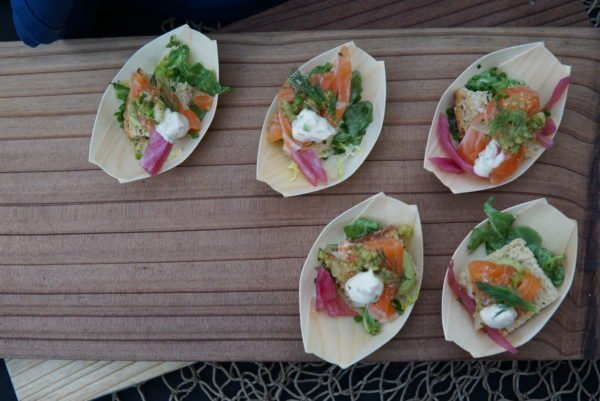 Lido Bottle Works in Newport Beach impressed with their cold smoked salmon 
toast 
made with a crunch rye 
toast
 and topped with the cold smoked salmon, avocado mash, green olive relish, and shallot cream. This was easily one of my favorite bites from the event.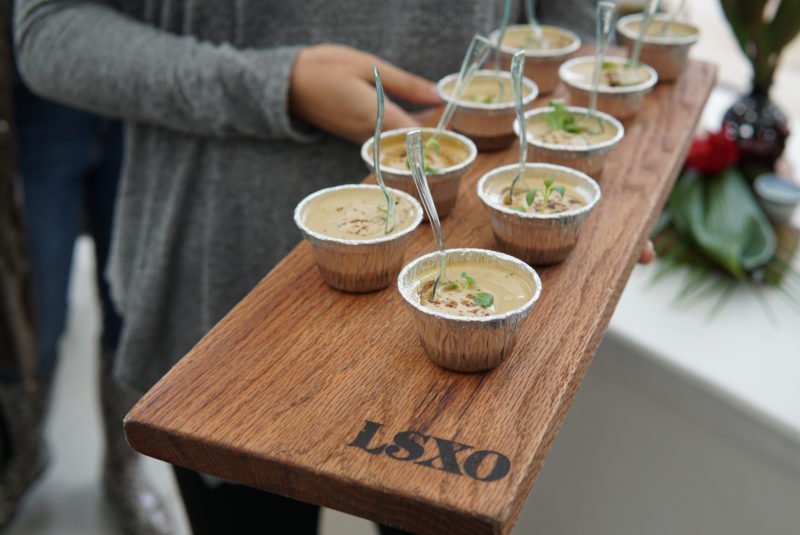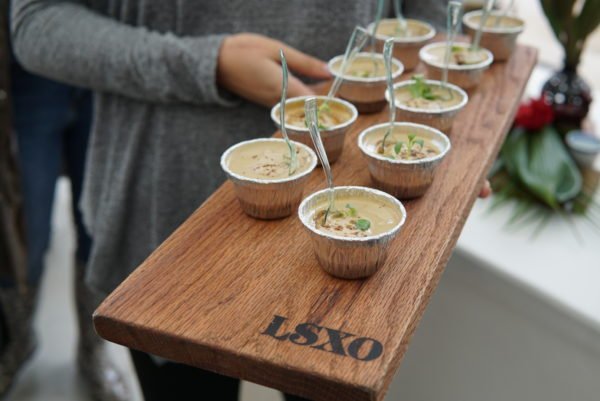 Super clever and creamy Vietnamese Coffee Flan from LSXO in Huntington Beach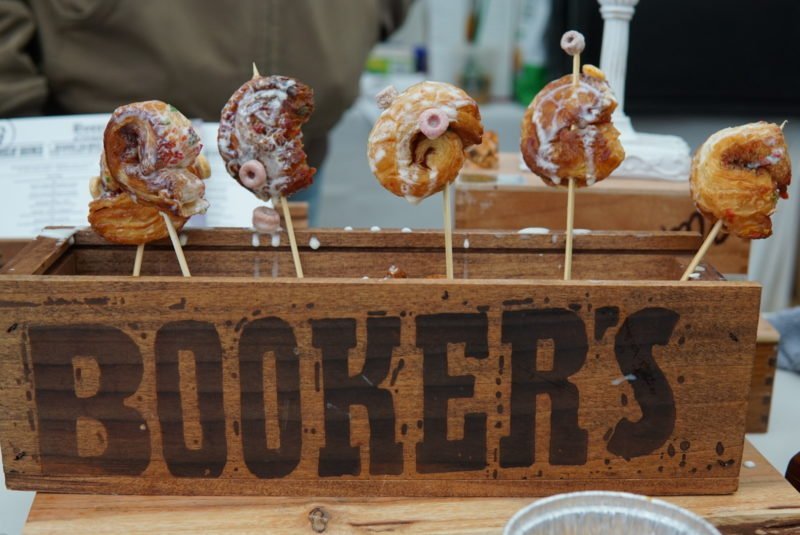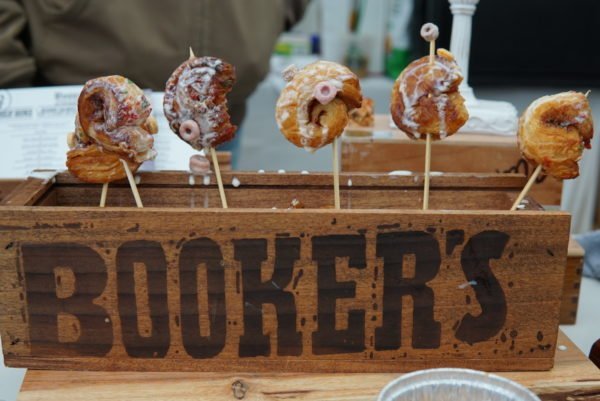 Bosscat Kitchen and Libations in Newport Beach had adorable morning bun lollipops with cereal.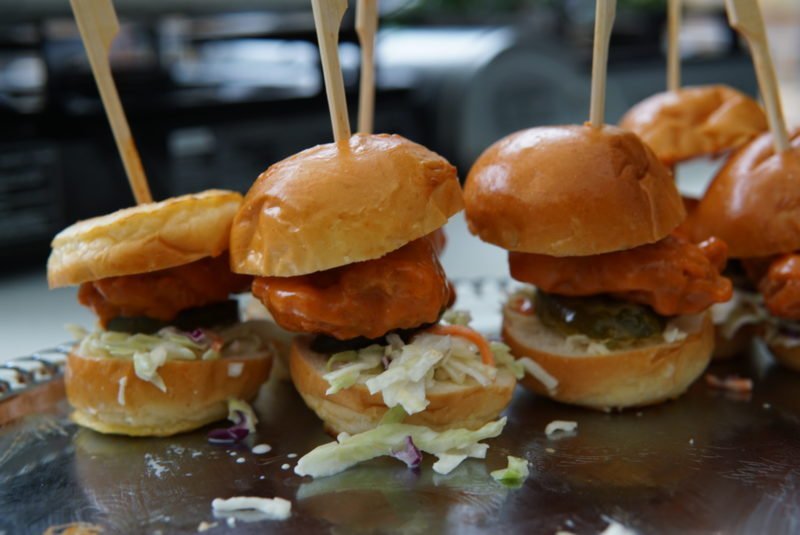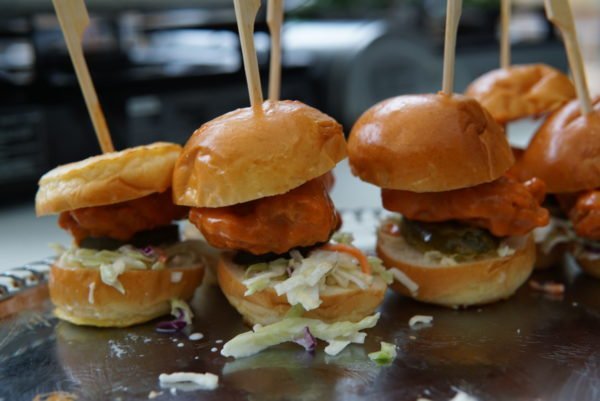 Another favorite were these deliciously fried chicken sliders from Public House by Evans Brewing Co. with locations in Huntington Beach and in Fullerton. The house-made special hot sauce made from Fresno chiles and house "Stout at the Devil" Russian imperial stout was outstanding. You could taste the beer coming through in every bite.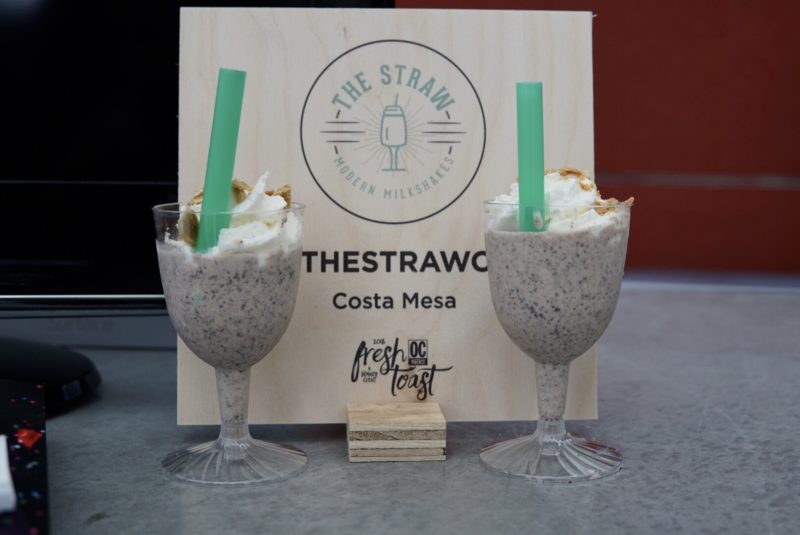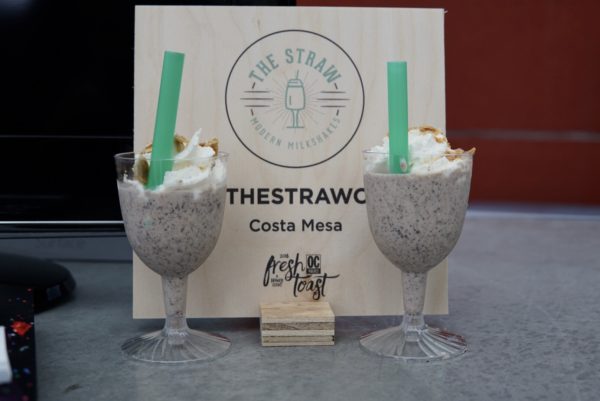 My favorite milkshakes in California from The Straw in Costa Mesa where also representing. I'm obsessed with their super delicious and creative shakes like the Donkey Kong. This milkshake was made with bananas, and peanut butter, as well as, chocolate chips garnish with crunchy cannoli shell bits. Delicious!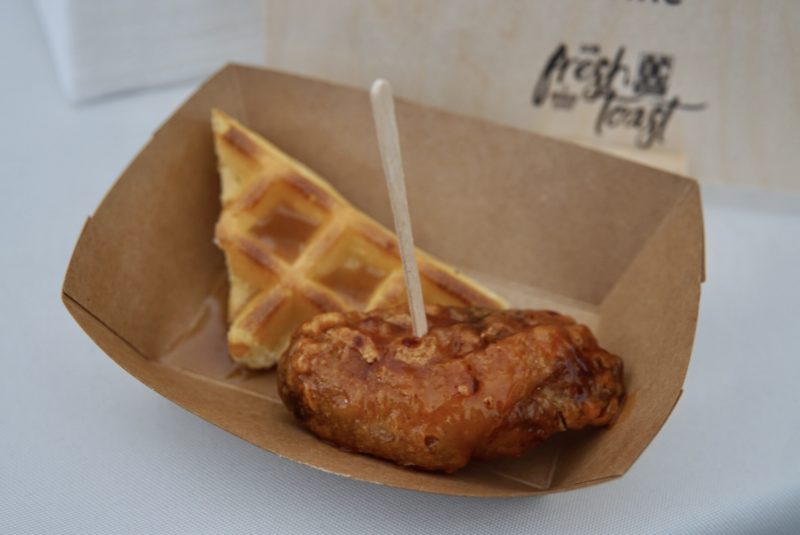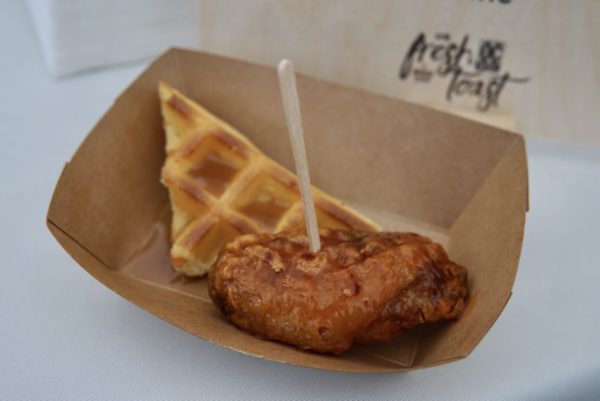 Next, it would not be brunch without some chicken and waffles. We were beyond impressed with the way Krave in Irvine perfected their chicken wings. There is an art to creating a perfect chicken wing. The skin should always be super crispy and the sauce should be just enough to keep it that way.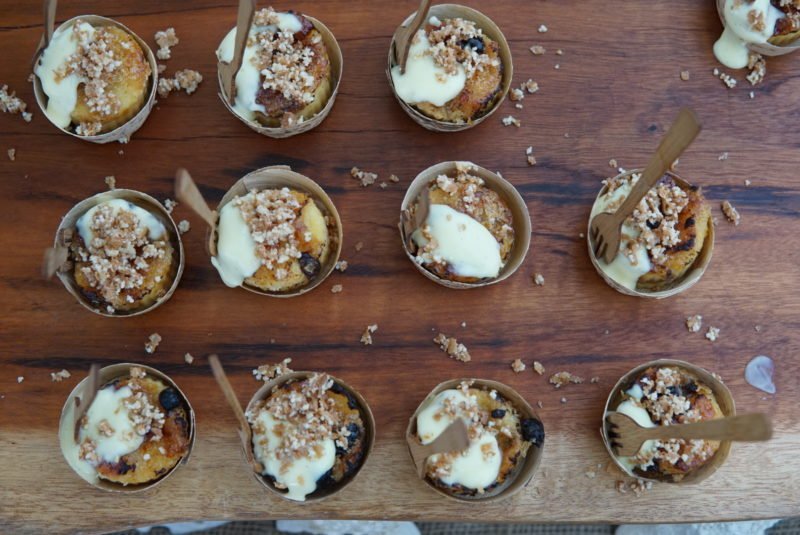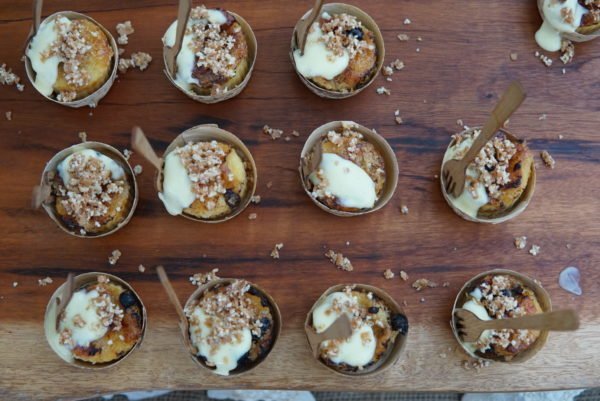 The Cannery in Newport Beach never disappoints and this year guests were all about their creme brulee french toast. It was aces in my book!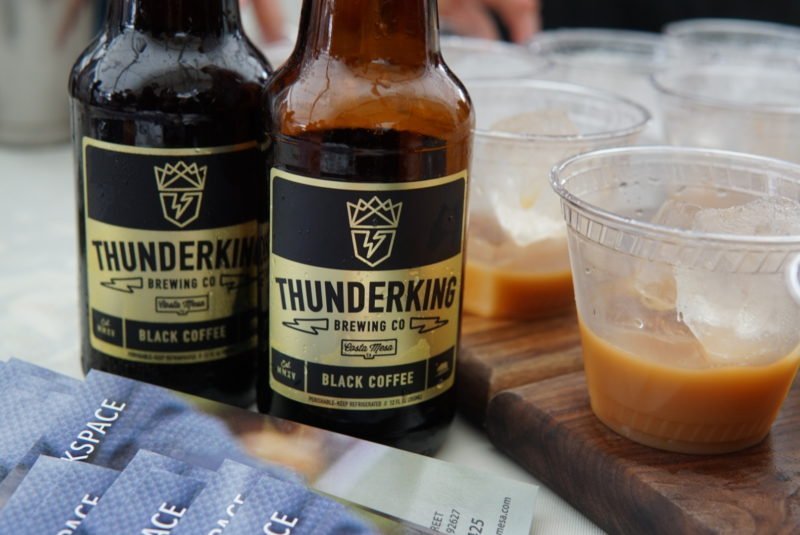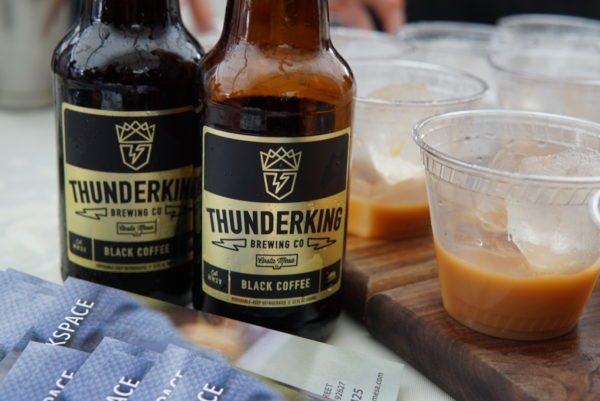 Finally was the delicious coffee from Thunderking Coffee Bar in Costa Mesa. Their salted caramel latte made with cashew milk and Thunderking nitro coffee brew was a hit. This is not just your average coffee. For instance, each special cup is brewed at a specific ph level to maximize the smoothness and flavor of the coffee.
Did you have a chance to attend OCWeekly's Fresh Toast? Which brunch bite was your favorite?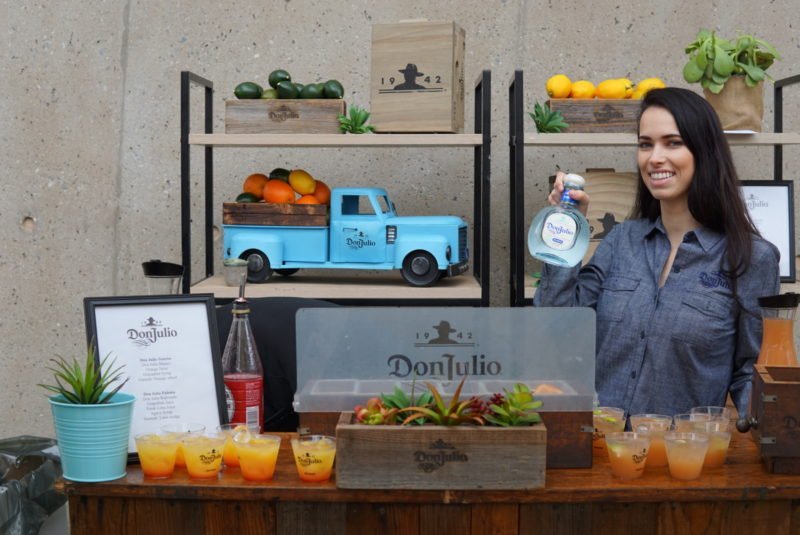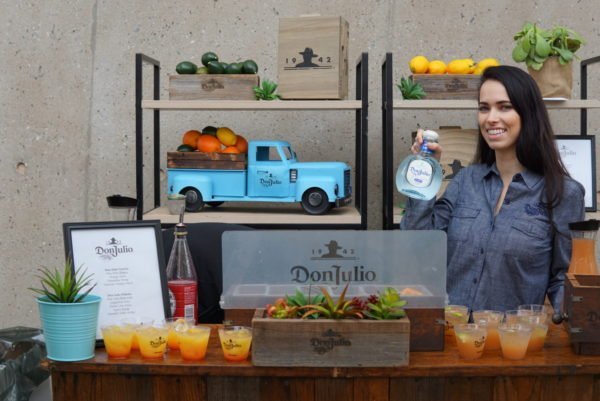 Want to win your own Fresh Toast Gift Bag? Items include tickets to Festival of the Arts in Laguna Beach, Smart Cups energy drink, N.4 hair care products, and other fun goodies.