The Irvine Marriott just hosted their second event, Studio: Culture, to kick off the celebration of their new 35 million hotel renovation. This event was all about showing the various ways their amazing hotel can be used as your personal canvas to design the perfect space for any occasion. We enjoyed an evening of live performances, magic, entertainment, food, and unique drinks that were an overload of the senses. Every area had its own unique cultural experience from flamenco dancing to live street drum performances. We even got to do some performing ourselves as we were emersed in the experience.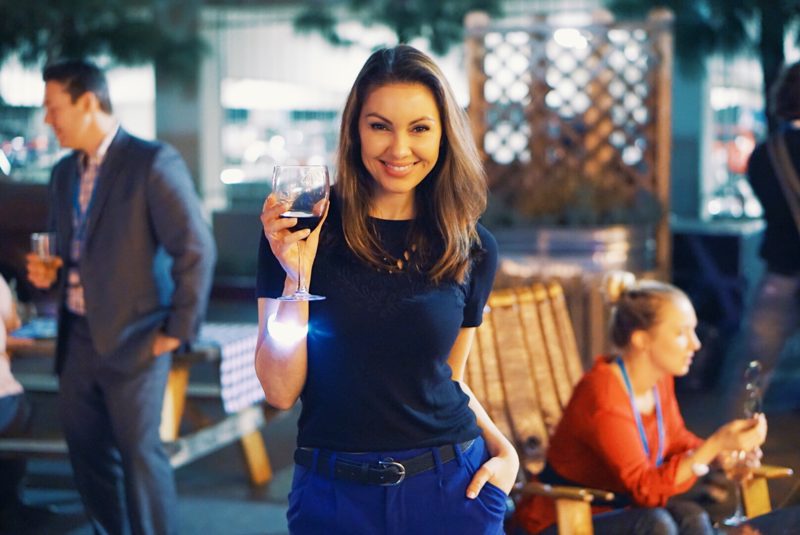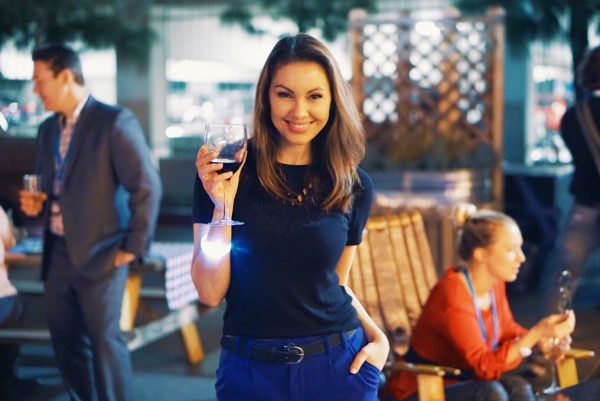 In fact, there was really no way for me to even showcase this evening through pictures. I decided to bring my awesome assistants along to join the fun and video the entire event. This is how we have fun Pretty Fit Foodie style. I also organize The Bloggers and Social Media Influencers Group in Orange County and was able to extend an invitation for them to join me.
Each room was designed to uniquely display how the different areas of the hotel could be creatively utilized. When we first arrived they turned the entire area outside of the valet into an outdoor entertainment space. There were farm tables, fire pits, smoke machines, giant grilled grouper with a fish taco station, sushi food truck, photo booth, live guitarist, wine and cocktail stations. It was the perfect way to start any event.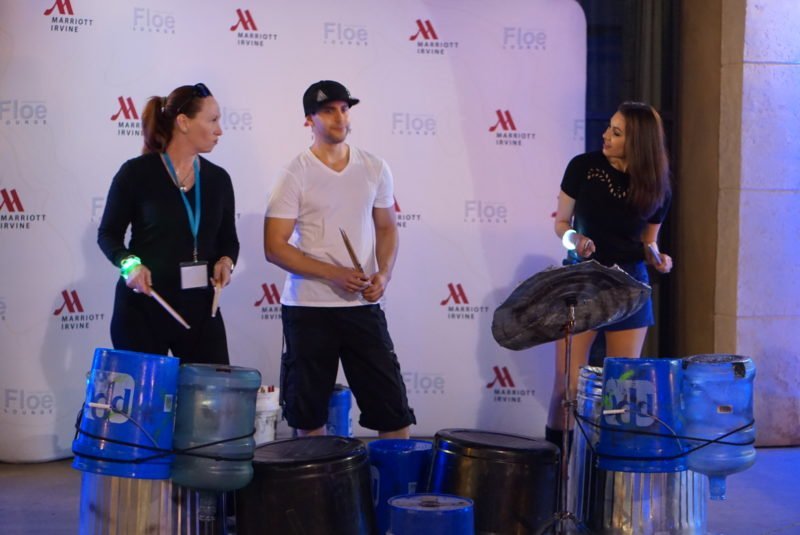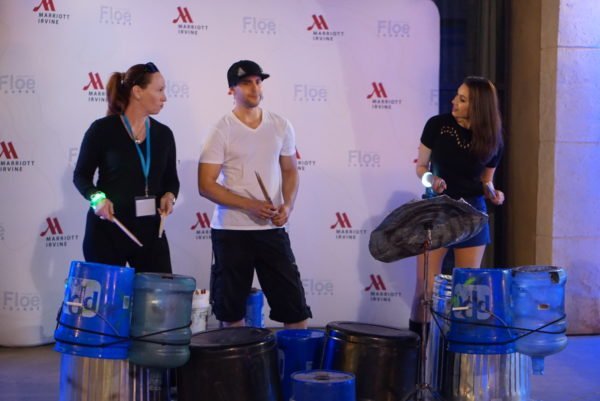 Then, as we eventually made our way inside, we passed a live street drum performance. While making our way to the different lounges, they had a live artist painting Hawaiian designs on surfboards. As we stepped inside they had an amazing flamenco dancer and band to go with their new YNK Lounge. The current theme this month is Spain and it changes every few weeks. As we walked to the lounge, we could look down onto the pool area. There were giant game stations like lifesize chess & beer pong. They also had firepits, food, drinks, and an amazing aerial performer!
With all the different fun and activities going on, I knew the only way to really show the awesomeness of this event was with a video. After all, it is about live performances and what better way to really experience them than by watching them in action! Enjoy the full video below.
As you can see I get invited to some pretty epic events.
I am occasionally able to extend these invitations to my readers. I also often receive complimentary passes to many of the food events I attend. If you live in Orange County or Southern California be sure to add your email below so you can be notified of these opportunities.