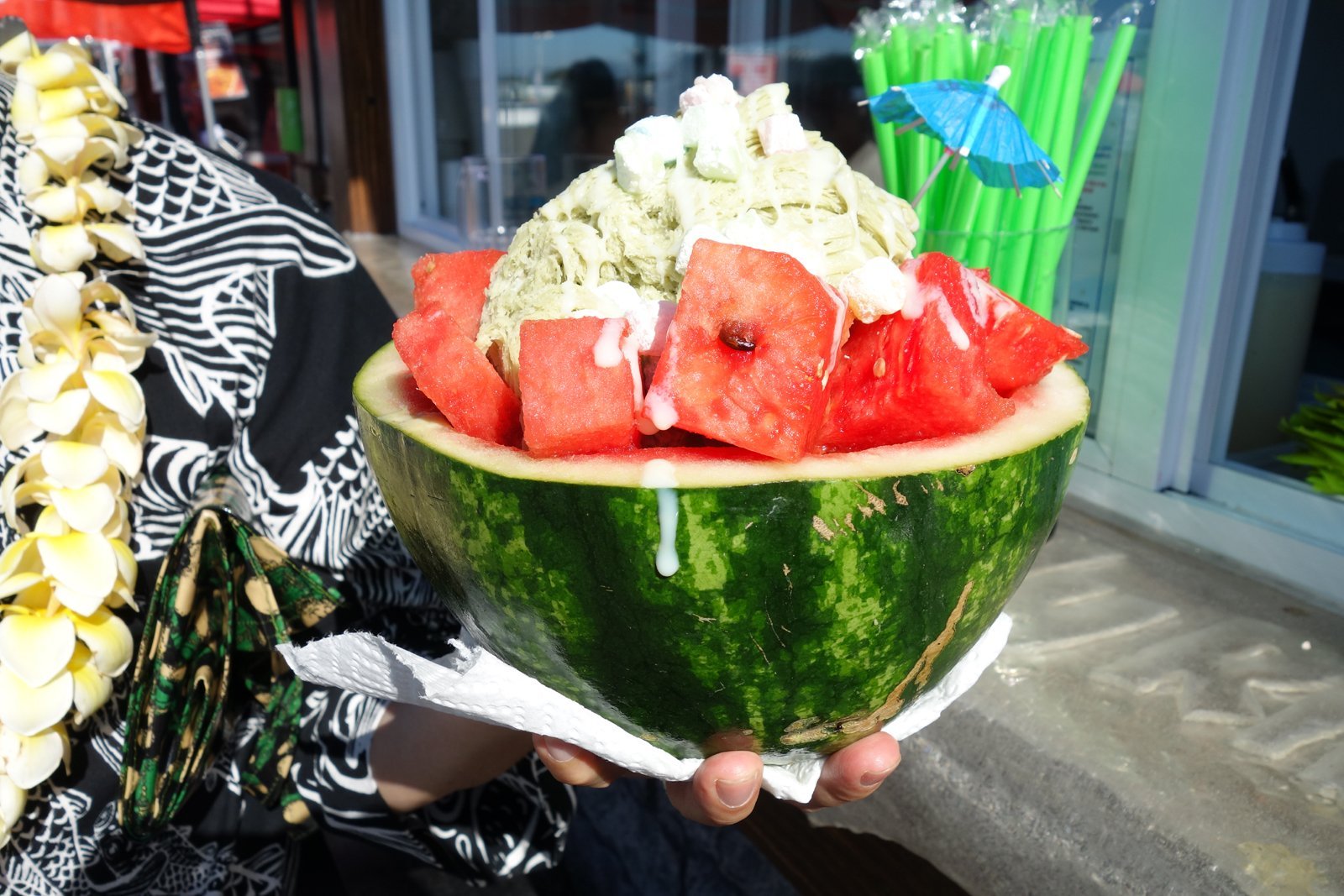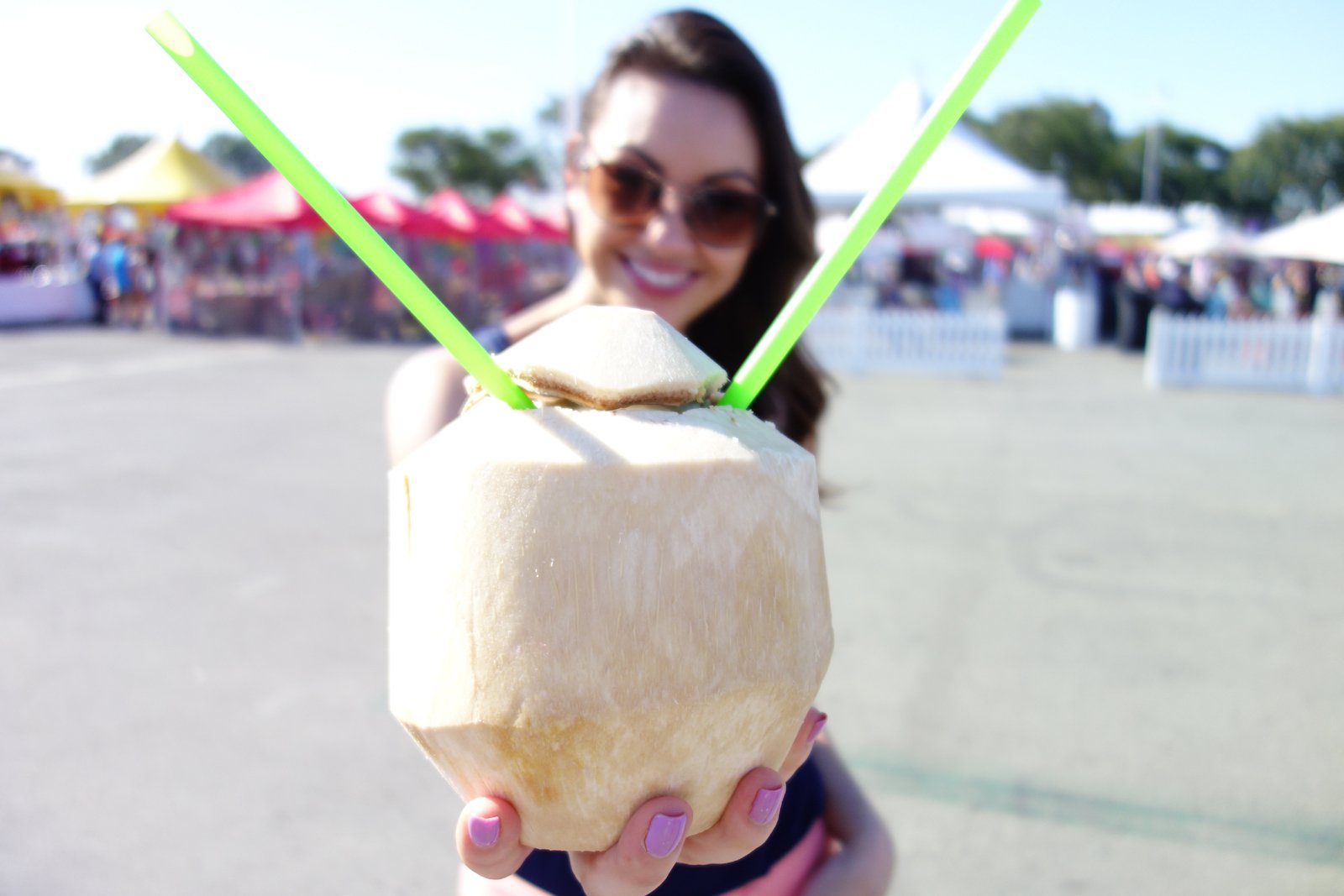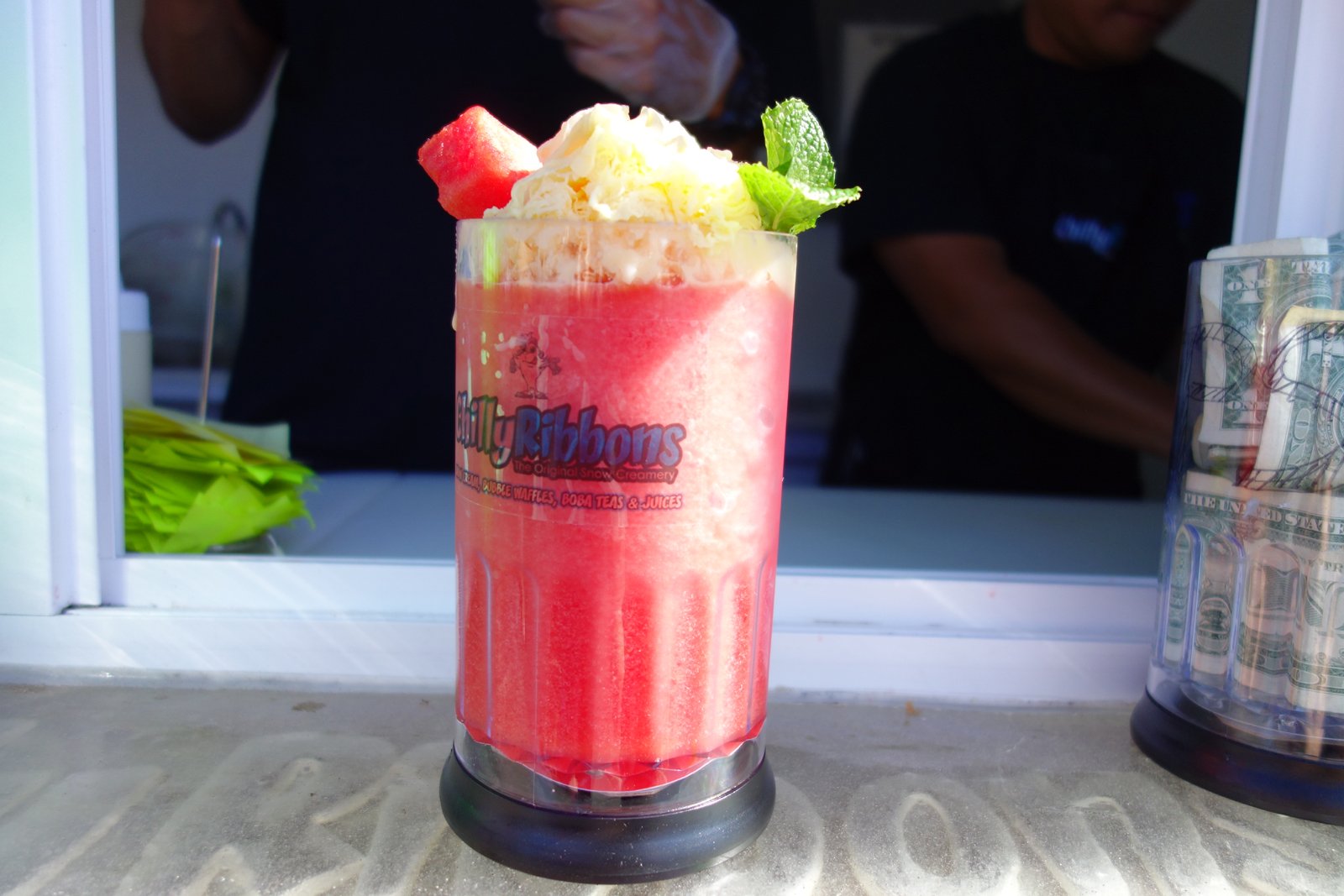 If you are looking for unique foodie creations, then look no further than the OC Night Market. One thing I've always known during my foodie adventures is that Asians know how to do food right. They always put a unique and interesting twist on everything they do and frankly I cannot get enough. I remember when I first decided to move to Orange County from L.A. my biggest concern was of course, what will I eat! #foodieproblems Well little did I know the O.C. has a huge Asian population and going to the OC Night Market is like experiencing all the creative foodie goodness all in one place.
I first walked in to see some great graffiti art work and of course I couldn't help my inner Instagram from taking a picture in front of one of these amazing pictures. Oh and did I mention it was like 100 degrees? I had three drinks before I even grabbed a snack. I almost ordered that crazy watermelon bowl, but luckily someone had just ordered one and I saw how massive it was. It would have taken 3-4 people to finish it. I absolutely love shaved snow too, but I was trying to prepare myself for all the food I was going to eat. I opted for the coconut juice instead. Got to get those electrolytes!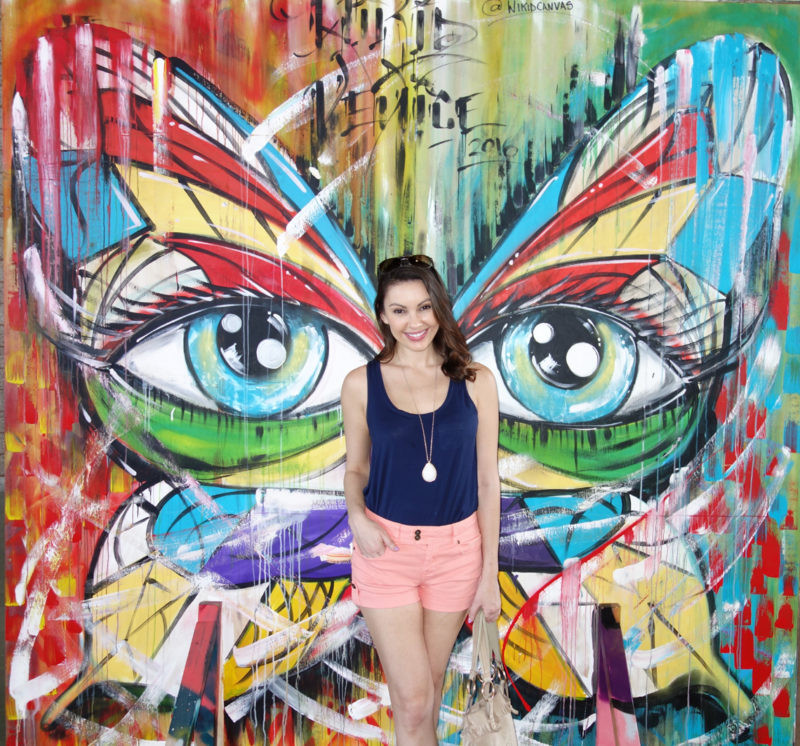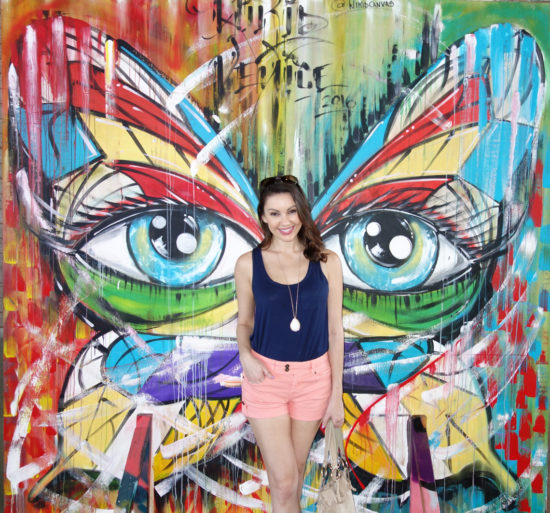 Finally after cooling off a bit I was ready to explore all the different options and decide what I wanted to eat first. I came across these huge fried squids and I was seriously tempted but they were huge. Then of course I walked past these grilled lobsters and well, lets just say it was all I could think about. I mean just look at them, can you blame me? Did I mention I had a huge brunch and then went to the OC Night Market? Just a word of advice, don't eat a huge meal beforehand. I'm absolutely going to this event again and when I do I'm fasting for a few hours hahaha.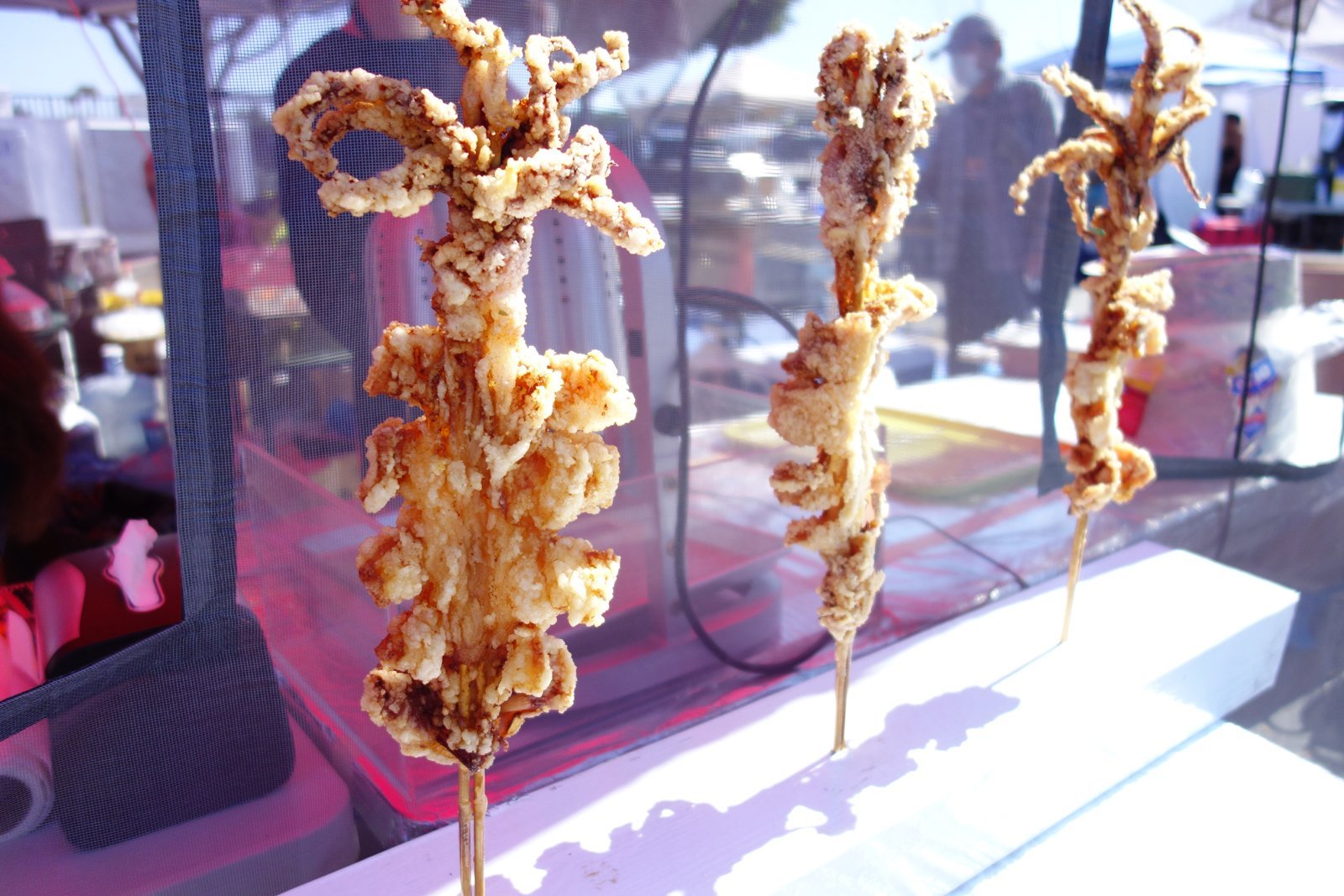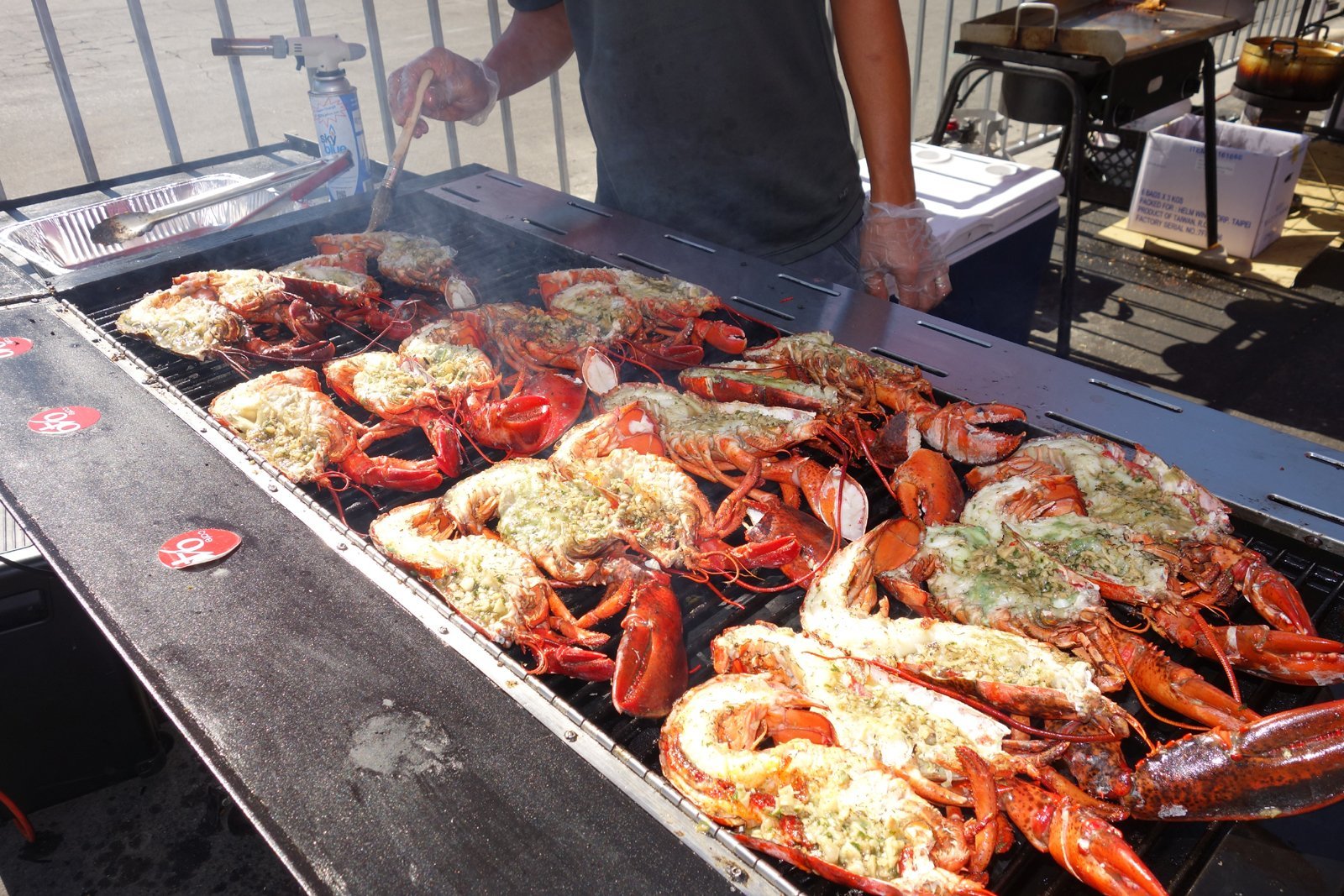 There was no shortage of colorful foods and rainbows were all the rage. I mean when was the last time you had a rainbow grilled cheese sandwich? Exactly! Now Fruity Pebble Churros and a few scoops of ice-cream sounds amazing. Is there anyone who doesn't secretly love fruity pebbles? This cereal makes a better topping for ice-cream and donuts than it does as an actually cereal. My biggest pet peeve is soggy cereal.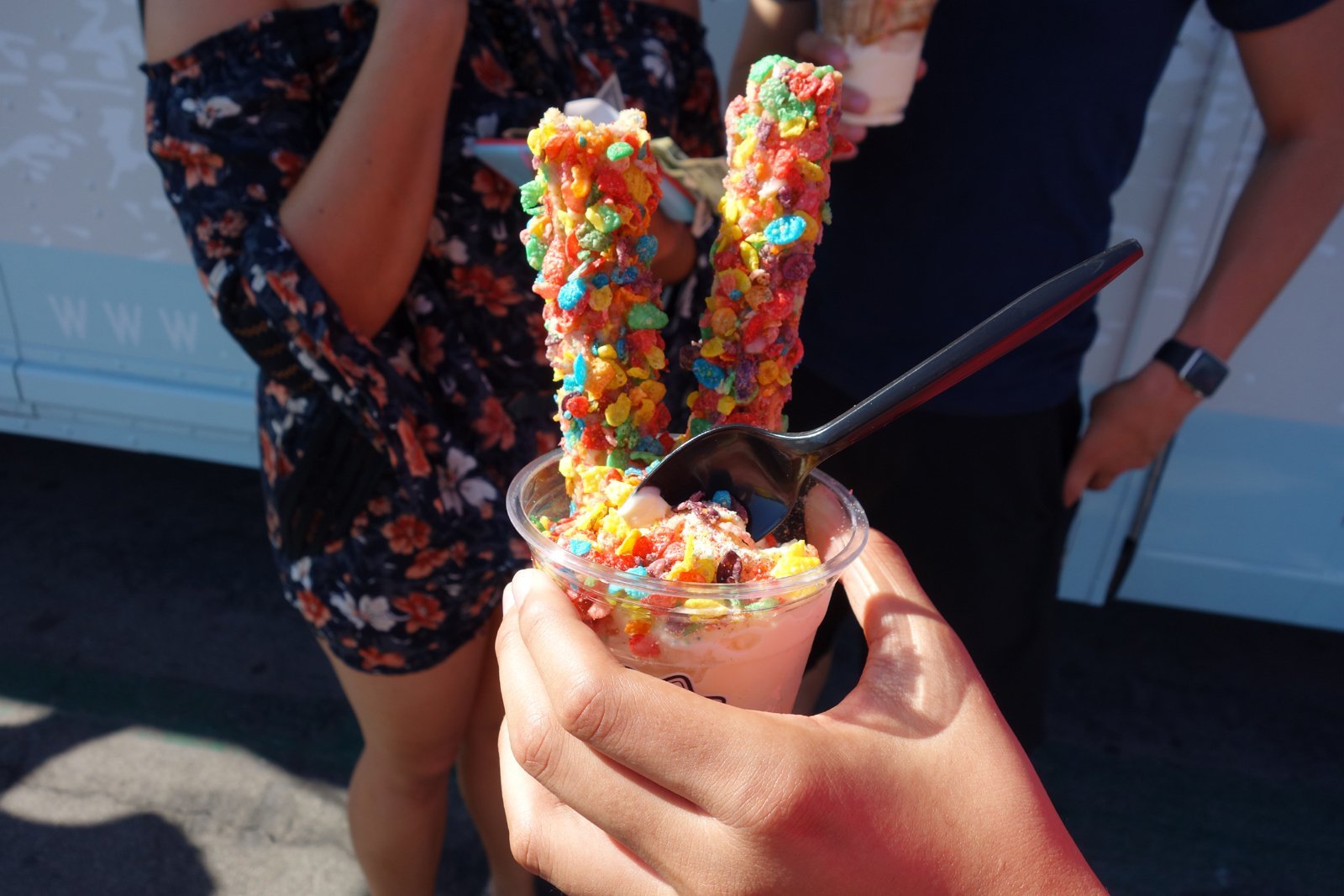 Now, I saved the best for last. First a little back story. My best friend Joseph is Filipino and I take him on all my foodie adventures. He saw these weird little puffy pastries with what looked like icing on top and got very excited. He must have grabbed like 10 to bring home to his family and so I went along and grabbed one to bring home. The woman selling them gave me a little card and called this interesting dessert an Ensaymada. A few days later I popped mine in the microwave for a few seconds as I was advised. As I took it out of the microwave I noticed it was incredibly soft and to my surprise when I tore it in half sweet fluffy milk chocolate came pouring out! Then as I took a giant bite I realized the topping I thought was icing was actually a delicious combination of some type of sweet cheesy goodness. I honestly have no clue what it was, but now I understand why my friend bought 10. Its all I can think about. a Foodie discovering a new food is euphoric. It makes your taste buds tingle for days just thinking about it. Luckily this company has a website and I will be ordering more. It says you can freeze them so I hope they are still just as good.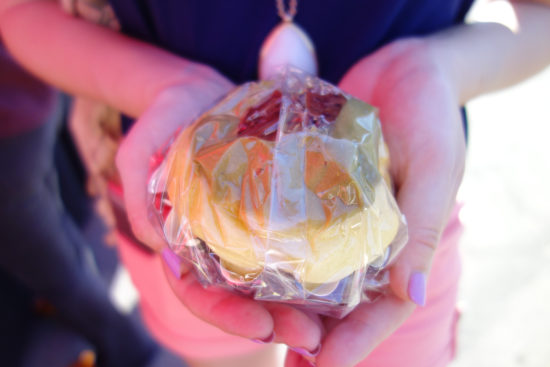 www.ensaymadaproject.com
www.ocnightmarket.com