Spring menus are every foodies dream and these 10 Orange County restaurants are raising the bar. With the Spring season comes the best quality food – full of fresh and colorful ingredients. While it is tradition to add in greens of any kind, many Orange Country restaurants are thinking outside the box by adding, even more, vibrancy to their menus. Here is our list of must try local eateries that will make you want to get out and enjoy the crisp spring air and some delicious food.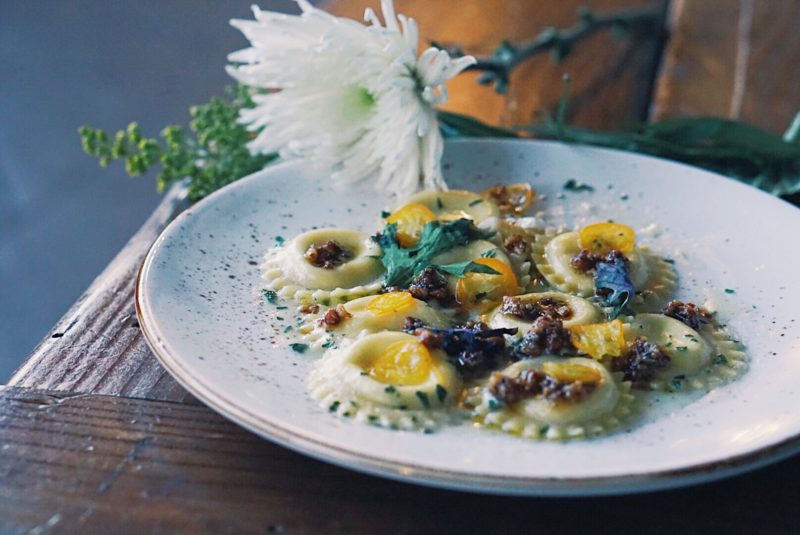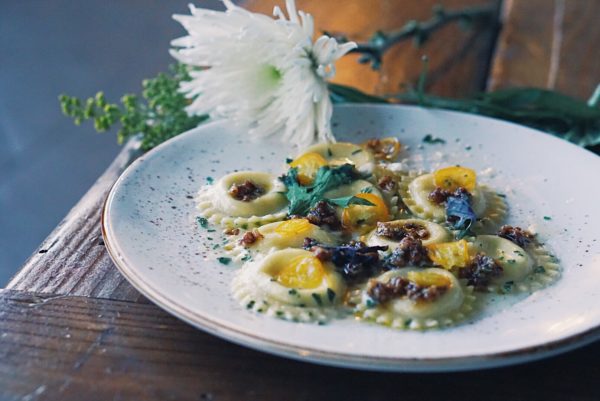 SOCIAL Costa Mesa is a new American-inspired restaurant which very recently revamped their menu in its entirety. These multi-award winning chefs bring colorful and delicious ingredients together to create dishes that look like works of art. While everything on the menu is worth a try, the ravioli is an absolute must. The combination of the walnut pesto and kumquats give this dish a citrus feel that is perfect for Spring. Honorable mention goes to the Lamb Lollipops, Beef Tartare, and their Artisan Cheese Charcuterie Board. Just one bite of any meal at Social and you'll understand why they made it on the list!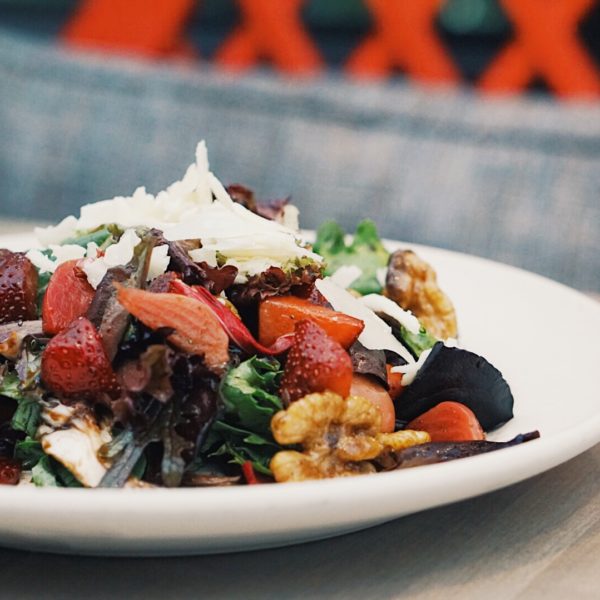 2. Five Crowns 
Five crowns is an elegant, English inspired, Orange County restaurant known for their juicy and indulgent Prime Rib Dinners. For Spring, they have decided to debut a refreshing new menu full of colorful ingredients. To start, be sure to try Mixed Greens Salad which is draped in delicious strawberries from their on-site garden. It's springtime heaven in a bowl. The new menu also features more hearty items like Alaskan Halibut or Spring Mushroom and Artichoke Risotto. While you're enjoying your springtime dishes, ask for their decadent cocktail menu. A lovely lilac may find its way to your table in a glass.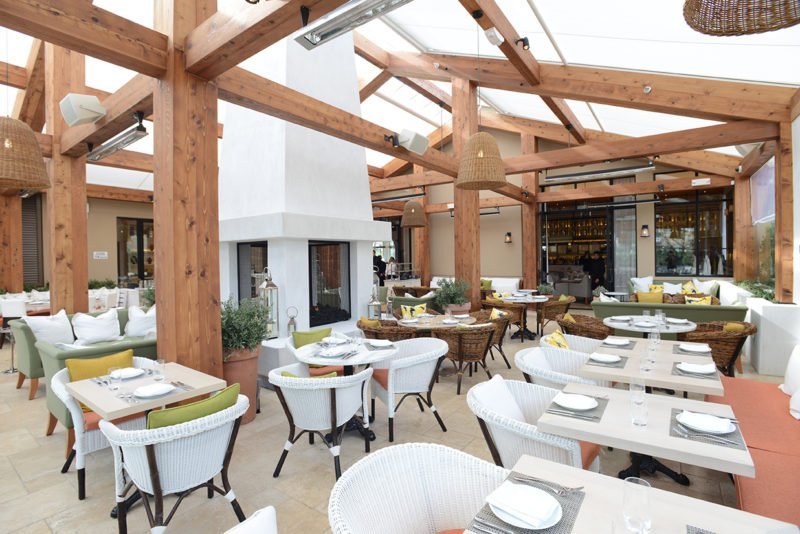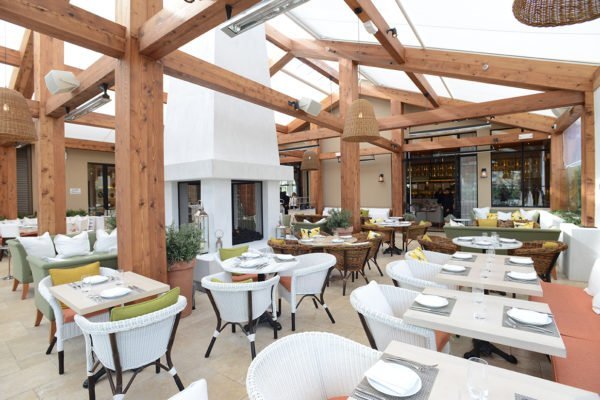 Fig and Olive, the upscale French Riviera-inspired restaurant at Fashion Island, has collaborated with Executive Chef Wilfrid Hocquet to debut a seasonal selection of bright and flavorful dishes included on its new menu. The Spring menu incorporates blend of citrus and colorful vegetables while staying true to the restaurant's core principle of using premium ingredients and select olive oils.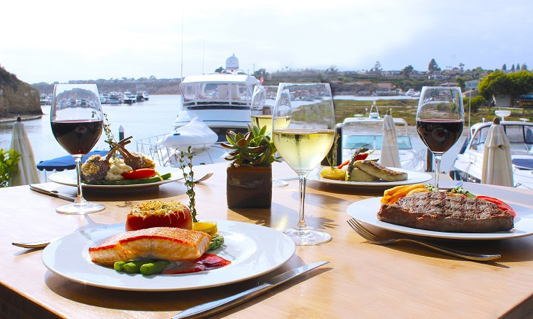 Whether you're looking for a romantic date night or a fancy girls night out, the ambiance and water view make the Back Bay Bistro the perfect stop for everyone. The new Spring menu puts a refreshing twist on an already incredible menu. From the baja fish tacos to the short ribs and calamari salad, there is something on the menu for timid and adventurous foodies alike.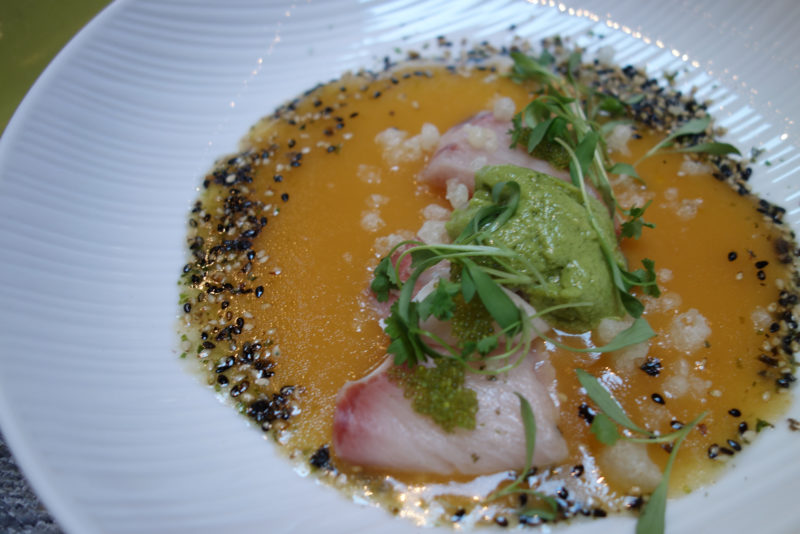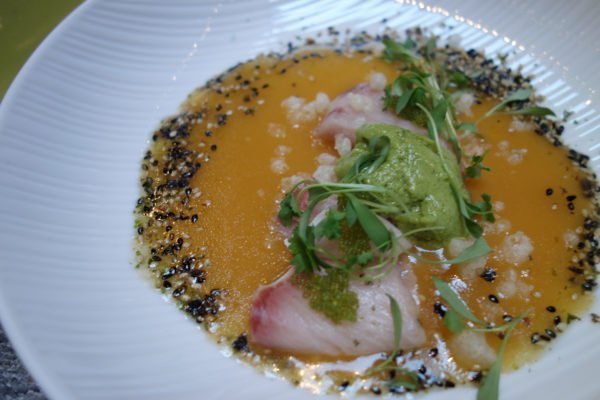 5. Broadway by Amar Santana 
Sharing its name with the famous theaters in New York City, it is no secret where Broadway Chef Amar Santana gets his inspiration. The roasted beet salad gets into the spirit of spring with its refreshing beet port vinaigrette. For the adventurous foodie, there is house made squid ink cavatelli or red wine braised beef cheek. This award-winning chef has created an amazing dessert by combining lemon goat cheese mousse, honeycomb, elderflower, and honey ice cream to create what is called the Oh Beehive.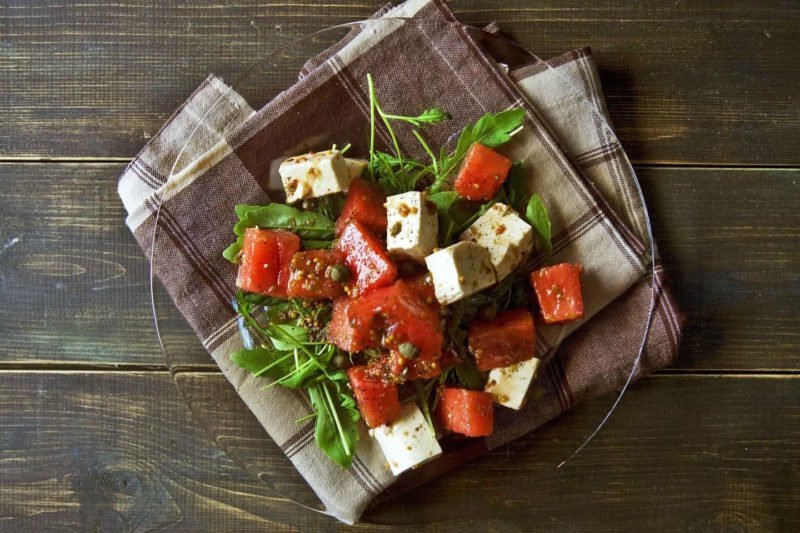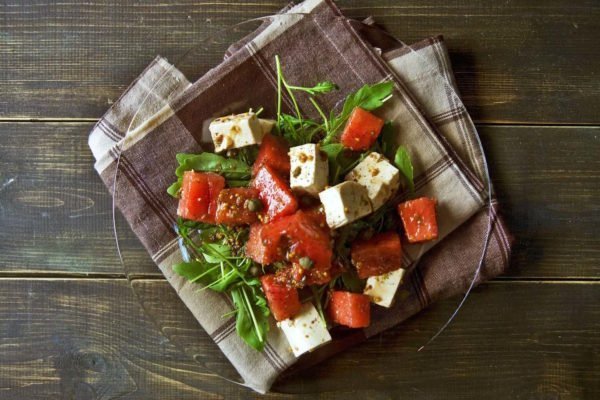 6. Provenance 
An already beloved menu becomes even brighter as Chef Cathy Pavlos creates new spring brunch and lunch menus full of fresh and flavorful ingredients. Provenance has its own 1,300 square foot raised-bed garden. As a result, it kindly provides most of the ingredients for the new seasonal menu. Some unmissable items include Brioche French Toast served with mixed berries and the California Street Taco platter. With its new infusion of seasonal items, there is something here for every foodie to enjoy.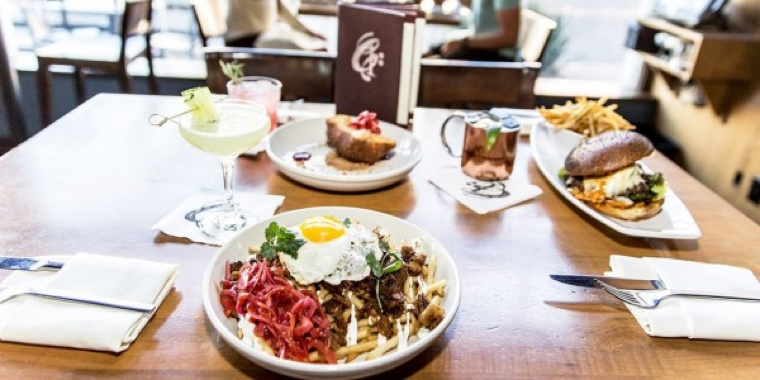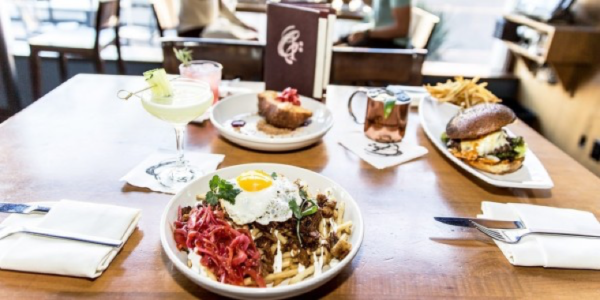 7. Chapter One: The Modern Local 
Located in the Artist Village in Downtown Santa Ana, Chapter One creates intricate menu items that are truly a work of art. The team at Chapter One prides themselves on their locally grown, seasonal, and all natural dishes. In their own words, they "specialize in the classics but with their own playful twist". In the spirit of the spring season, Chapter One is offering a delectable vegetable basket, roasted in a refreshing ginger vinaigrette. The Citrus + Burrata Salad blends various citrus fruits and hearty cheese with aged balsamic and basil oil to make a creation that tastes like springtime in a bowl. The Fried Strawberry Cheesecake is also so delicious you're going to want to make sure you save room for dessert.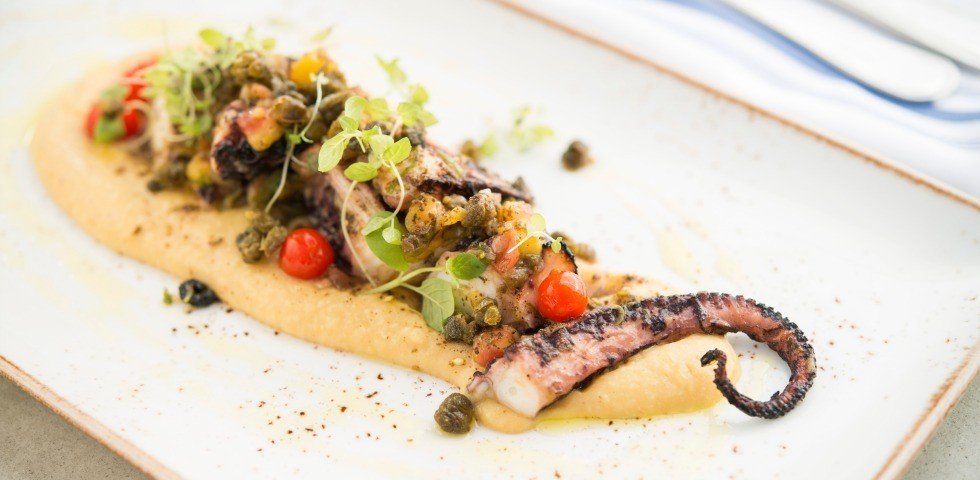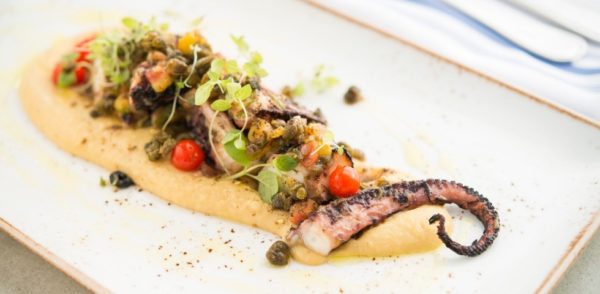 With its beautiful beach front views, it is no surprise that the culinary team at Driftwood Kitchen find their inspiration from the ocean itself. Chef Rainer Schwarz utilizes seasonal produce and fresh seafood to create dishes that are perfect for Spring. Some new additions to the menu include Caramelized Onion and Leek Soup, Crispy Thai Calamari Steak and Grilled Colossal Tiger Prawns with Dates. Be sure to take a look at their delectable cocktail menu while you're enjoying your springtime favorites.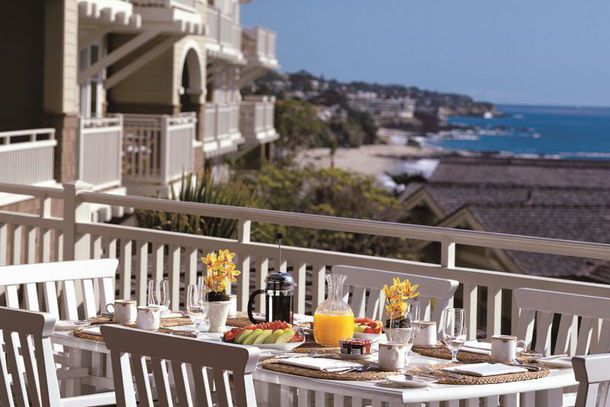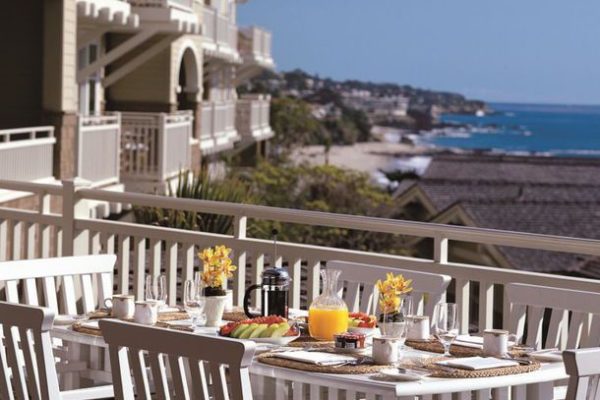 9. The Loft 
Located on the fourth floor of one of Orange County's most beloved resorts, The Loft is the perfect place to enjoy a delicious meal while gazing at the seaside below. With panoramic views of the coast and creative dishes, The Loft is perfect for any occasion. Their menu is loaded with items that combine fresh produce and delicious fish, steak, chicken, and lamb. The Loft even has a cheese bar where guests can try 150 different types of cheeses alongside seasonal fruits, crackers, and housemade jellies. If you stop by, make sure to check out their incredible dessert menu as well. Most notably is the honey souffle or the chocolate flan with mandarin oranges. Can you say "YUM"!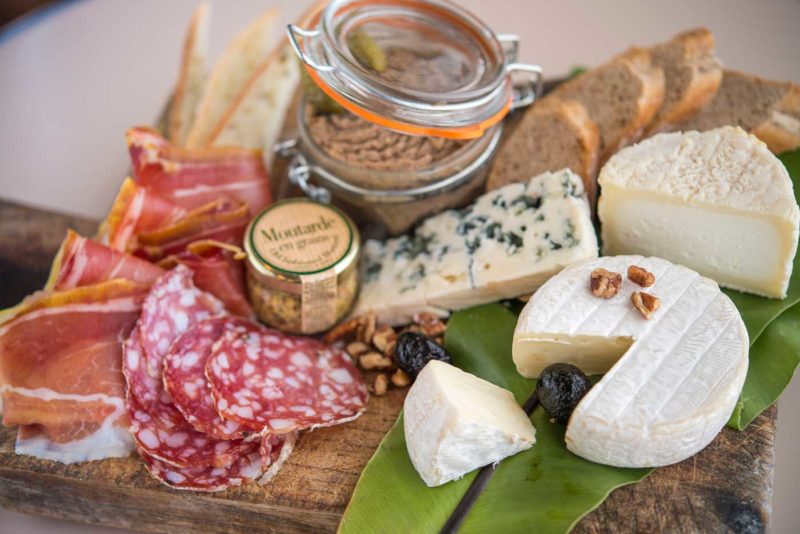 10. Moulin 
Moulin is everything you love about France, right down the street. It comes to life even more with the smells of freshly made bread, delicious pastries, and authentic French Cuisine. Moulin offers a two-part menu: Plat Du Jour of Les Classiques (the weekly special or traditional French cuisine). For the Spring, Moulin's menu is full of incredible seafood dishes. From Cod to Calamari, there are seasonal favorites here for everyone. The classics, on the other hand, make you feel as though you've just walked the cobblestone streets of Paris. They are absolutely worth trying.
Which of these Orange County Restaurants are you most excited to try?