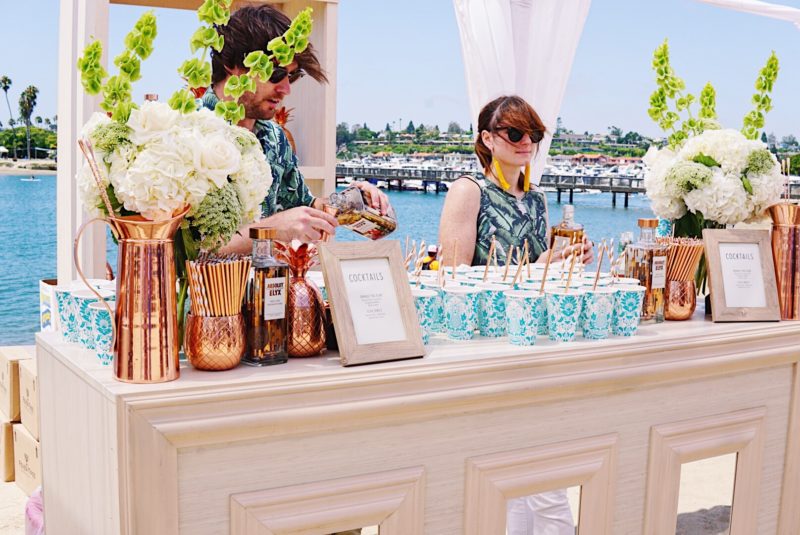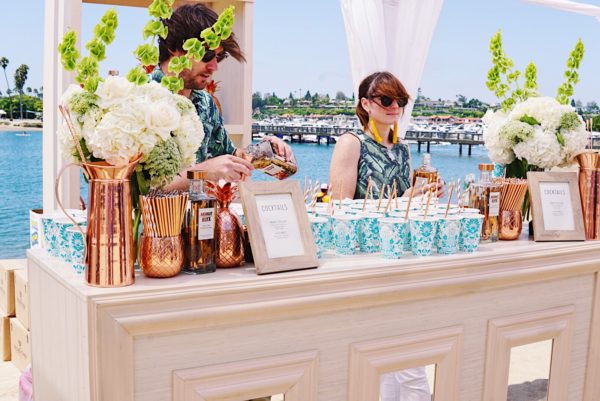 If you missed last years event, then you already know that the 2018 Pacific Wine and Food Classic is going to be the most anticipated Orange County event of the summer. Last years event was massive with so much food and wine, it easily took 2 days to try and get through them all. I know, tough job! This year the line up is gearing up to be even better. Voted top 10 food and wine festivals in the world by International Food, Wine and Travel Writer's Association, Pacific Wine and Food Classic will offer an unparalleled gourmet culinary experience completely inspired by summer.
More than 60 of the region's top chefs will create dishes reminiscent of their favorite summer memories offering guests the unique opportunity to sample an array of Southern California's finest restaurants all in one weekend.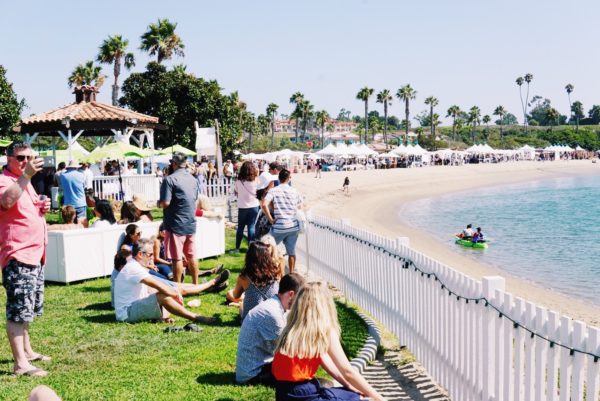 Some special highlights from this years event will include all new summer experiences including the Paella and Sangria Lounge by Villa Roma, Summer Wine Garden featuring beautiful chilled wines to pair with bites by SideDoor and Haute Cuisine, Taco & Beer Lounge by Towne Park Brewery and Chela's Mexican Restaurant, the debut of the official "Pacific Burger" by Burger Boss at the Lynx Backyard Grilling garden, Golden Spoon Café featuring summer gelatos and affogatos and more mouthwatering moments.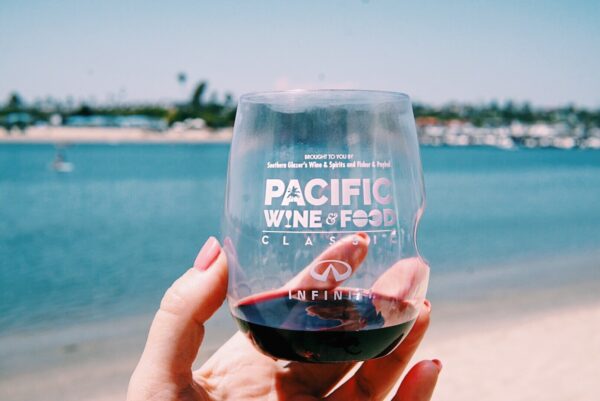 This years VIP area at the Pacific Wine and Food Classic is going to be even more spectacular
This years VIP area is going to be even more spectacular offering exclusive access to the grassy waterfront VIP courtyard featuring the Hornitos lounge serving fresh summer margaritas, the Perrier Jouet Champagne Gazebo, aged Bacardi rum cocktails, and premium wines.
There will be exclusive culinary experiences provided by Back Bay Bistro, Bluegold, Farmhouse at Roger's Gardens, Filomena's Italian Kitchen & Market, Lauren Lawless from Masterchef Season 8, Mix Mix, Mixed Bakery, Provenance, Sadie Rose Bread & Cabot Cheese and The Country Club. When purchasing your tickets, keep in mind that VIP tickets are very limited and they will sell out quickly.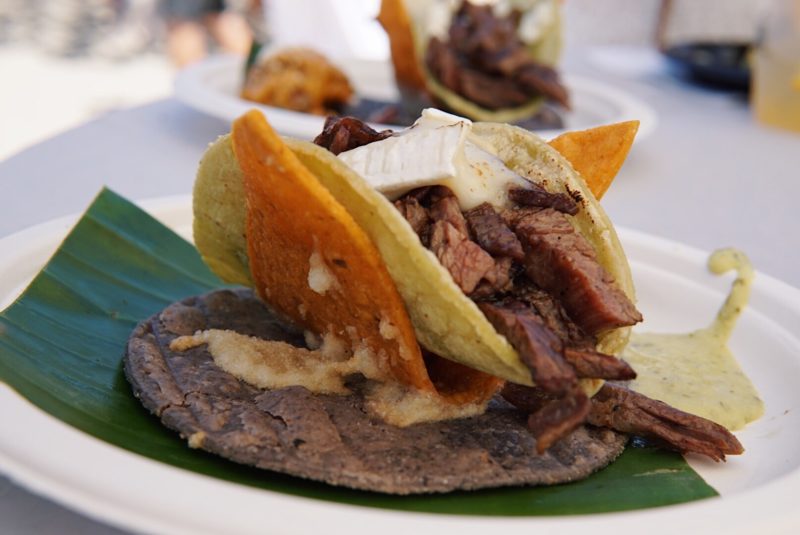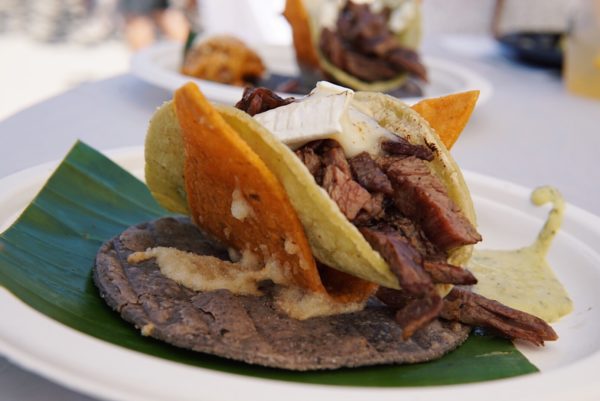 The Pacific Wine and Food Classic will be taking place August 18th & 19th at the Newport Dunes. Stay tuned for your chance to win a pair of tickets to this amazing event! To purchase your pair of tickets and for more information on the Pacific Wine and Food Classic visit pacificwineandfood.com.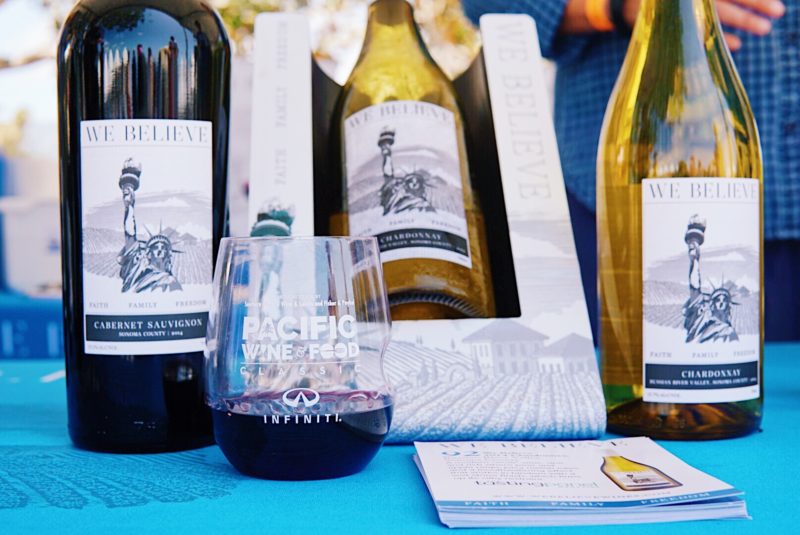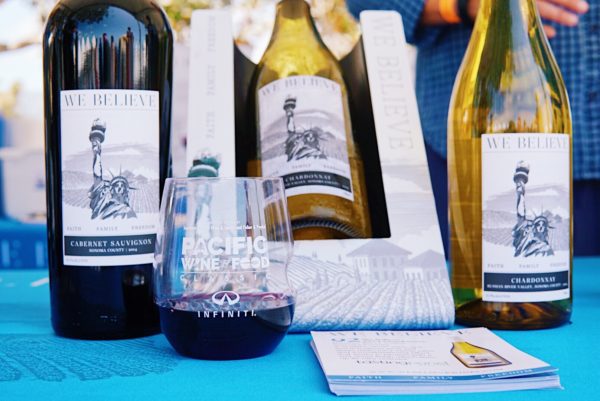 Check out the entire line up below!
Pacific Wine & Food Classic Chefs:
Alejandra Padilla – Executive Chef, Five Crowns and SideDoor
Andrea Machuca – Chef, BXCR Wine Bar
Andres Miramontes – Executive Chef, Sol Cocina
Arthur Ortiz – Executive Chef, Skyloft
Bill Drexel – Original Meat Master, Grasslands Meat Market, BBQ & Churrasco
Brian Huskey – Executive Chef, Tackle Box
Bryant Taylor – Executive Chef, Chianina Steakhouse
Cathy Pavlos – Owner & Executive Chef, Provenance Restaurant
Cesar Sarmiento – Chef de Cuisine, CUCINA Enoteca
Chris Paul – Chef, The Public House by Evans Brewing Co.
Craig Brady – Executive Chef, Haven Gastropub
Daniel Jimenez – Executive Chef, Back Bay Bistro
David Castro – Corporate Chef Trainer, Texas de Brazil
David Man – Executive Chef, Island Hotel Newport Beach & Coastal Catering
Elyssa Fournier – Pastry Chef & Owner, Mixed Bakery
Eric Samaniego – Chef de Cuisine, Michael's on Naples
Ernie Alvarado – Chef, Urbana Mexican Gastronomy
Francisco Ramirez – Chef, Rusty Pelican Restaurant
Greg Daniels – Owner & Executive Chef, Haven Gastropub
Greg Stillman – Executive Chef, Leatherby's Cafe Rouge
Ivan Rogelio Calderon – Chef, Taco Rosa & Taco Mesa
Jason Mazur – Executive Chef, Bluewater Grill
Jenny Ross – Executive Chef
Joe Xavier – Executive Chef, Silva's Bar & Grill
Jose Rodriguez – Chef de Cuisine, Pete's Sunset Grille
Karla Vasquez – Executive Chef, Chelas Mexican Restaurant & Catering
Lauren Lawless – Chef, Masterchef Season 8
Leo Razo – Executive Chef, Villa Roma
Linda Johnsen, Owner & Executive Chef – Filomena's Italian Kitchen & Market
Manny Lopez – Chef, Legado Bar + Kitchen
Manny Velasco – Co-Owner & Executive Chef, Sol Agave
Paolo Buffa – Executive Chef, Marriott Irvine Spectrum, Heirloom Farmhouse Kitchen
Pascal Olhats – Chef, Baja Shellfish Ambassador
Peter Lai – Executive Chef, Oak Grill and Aqua Lounge
Philip Tangonan – Chef, The Cannery Newport Beach
Rainer Schwarz – Executive Chef, Hendrix
Rich Mead – Owner and Executive Chef, Farmhouse at Roger's Gardens
Ross Pangilinan – Chef, Mix Mix Kitchen Bar
Ryan Robertson – Executive Chef, TAPS
Scott Goldberg – Chef, Fresh Brothers
Shachi Mehra – Owner & Executive Chef, Adya
Tia Baker – Chef, The Federal Bar
Tin Vuong – Owner and Chef, Bluegold
Ugo Allesina – Executive Chef, Prego Mediterranean
Zach Geerson – Executive Chef, Journeyman's Food + Drink
Zach Scherer – Chef, The Country Club
Some of the Pacific Wine & Food Classic Featured Wineries:
Barone Fini
Pinot Grigio
Belle Glos
2016 "Las Alturas" – Monterey
Black Stallion Estate Winery
Chardonnay
Cabernet Sauvignon
BÖEN
2016 Pinot Noir – Sonoma
Bouchaine
2017 Vin Gris (Rosé of Pinot Noir)
2014 Estate Chardonnay
2014 Estate Pinot Noir
Cave de Lugny
Les Charmes
Chateau Ste. Michelle
Colores del Sol
Rose
Copper Cane Wines & Provisions
Deutsch Family Wine & Spirits
Diora
Pinot Noir
Elouan
2017 Rose – Oregon
Fleurs de Prairie
Rose
Garnet Vineyards
Monterey Pinot Noir
Hi-Time Wine Cellars
Premium Wines Selected
Wilkes
Chardonnay
Cabernet Sauvignon
Joseph Carr
Paso Robles Sauvignon Blanc
Josh Cellars
Reserve North Coast Cabernet Sauvignon
Mercer Wines
2016 Cabernet
2016 Chardonnay
2016 Red Blend
2016 Merlot
2016 Reserve Cabernet
Merryvale Vineyards
Cabernet Sauvignon
Chardonnay
Nobilo
Sauvignon Blanc
Orogeny Vineyards
Pinot
Perrier Jouet
Champagne
Picket Fence
Alexander Valley Cabernet
Chardonnay
Pino Noir
Red Blend
Quilt
2016 Chardonnay – Napa Valley
2016 Cabernet Sauvignon – Napa Valley
Rosenblum Cellars
Rock pile Zinfandel
Ruffino
Sparkling Rose
Il Ducale Pinot Grigio
Smashberry Red
Starmont Winery & Vineyards
Sauvignon Blanc
Rose
Pinot Noir
The Calling
Pino Noir
The Crossings
Sauvignon Blanc
Turtle Bay
Sauvignon Blanc
TYKU Sake
We Believe
2014 Sonoma County Cabernet
2016 Russian River Chardonnay
2016 Russian River Pinot Noir
Alexander Brown
Red Blend
Sauvignon Blanc
Zaca Mesa
2017 Rose
2016 Viognier
2014 Z Cuvee
2013 Mesa Reserve Syrah