Several years ago when I was a personal trainer and pilates instructor in Beverly Hills my co-worker and good friend Jimmy Franklin told me about a new restaurant concept he and two of his clients were developing. Their idea would take your traditional peanut butter and jelly sandwich and turn it completely on its head. They wanted to give yo momma's PB & J a creative new twist that was also healthy and organic. Now, over 3yrs later I'm so excited to see their creative vision come to life as PBJ.LA.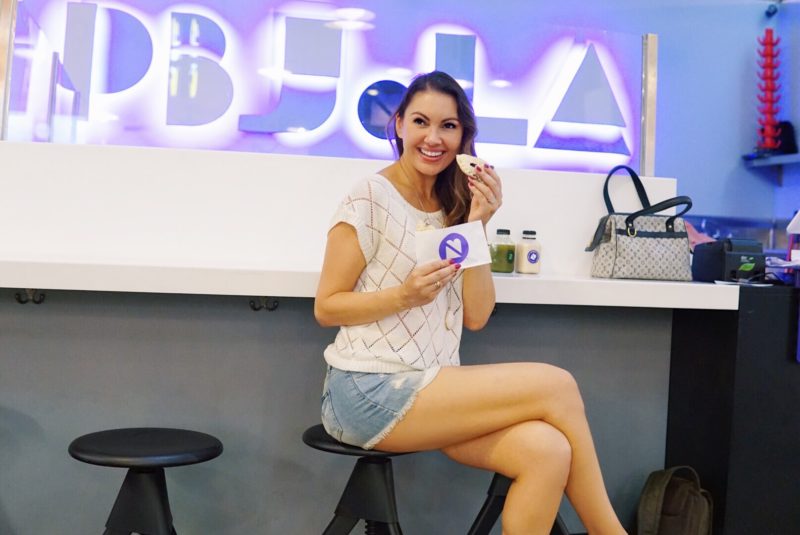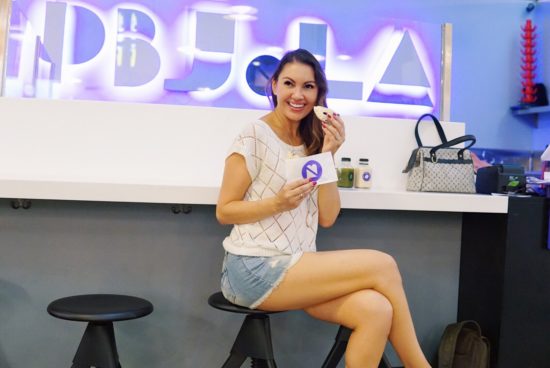 Now let me tell you about my often crass, yet kind hearted friend Jimmy. He was always in the gym telling us his true Hollywood stories. You sometimes never really know what to believe. This new restaurant is extra special because the idea was actually created by Jimmy Franklin and his two clients Payvand Salehi and Brad Greenberg while we were all working as trainers at a celebrity gym in Beverly Hills. That's where the "Fit", in PrettyFitFoodie comes from. Jimmy, Payvand, and Brad actually pitched their idea to Adam Fleischman, the creator of Umami Burger at our gym and joined the PBJ.LA trio to further develop the idea and bring it to life.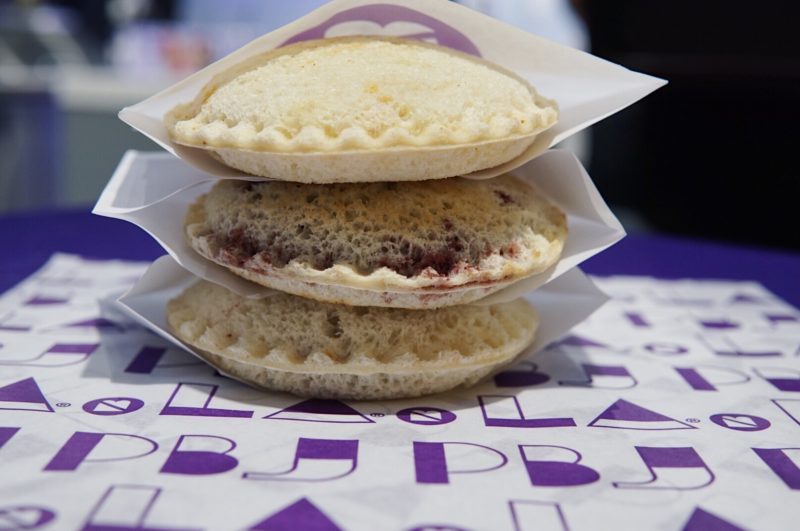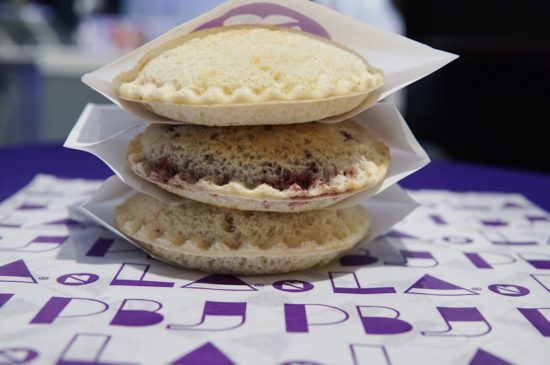 PBJ.LA is a re-imagined take on a traditional peanut butter and jelly sandwich providing a new twist of unique ingredients that are also completely organic and mostly vegan. Highlights from the menu include The Indian(Organic Curried Cashew Butter with Organic Spicy Mango Chutney) and The Italian(Toasted Pine Nut Butter with Cherry Tomato Jam with an option to add Fresh Mozzarella). They also have your traditional favorites like the Chocolate Haze(Organic Hazelnut Cacao Butter with Organic Dark Cherry Chianti Jam). This month they even introduced a monthly special, The Moroccan(Organic Spiced Pistachio Butter, Organic Fig Rosewater Jam, Organic Mint). Being that I'm Moroccan, I'm sure you can understand where my bias lays.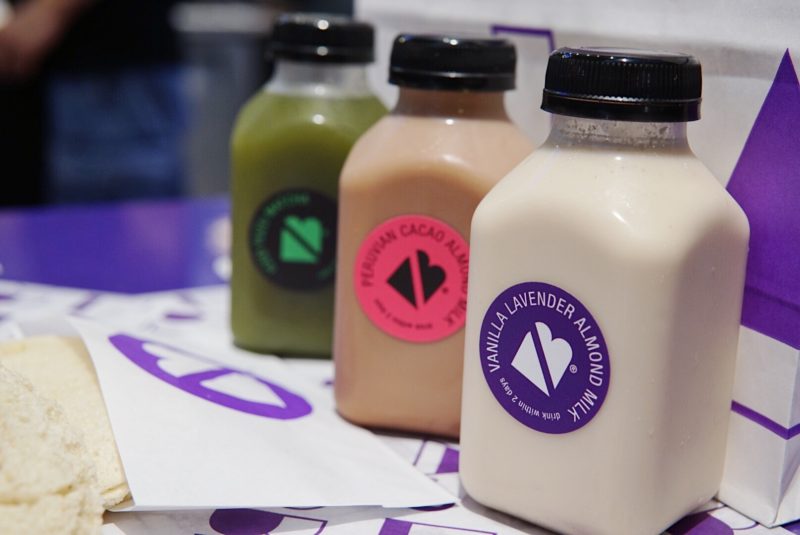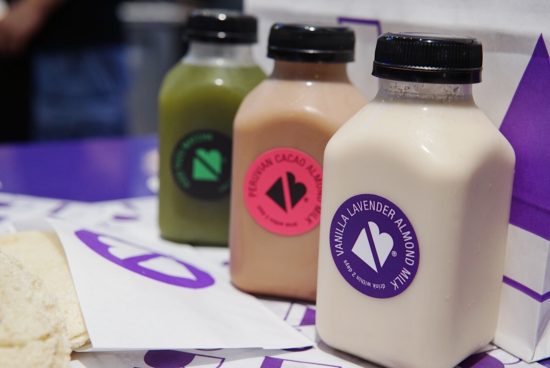 Additionally, what would any PB & J be without the milk? PBJ.LA has also introduced organic milk like their popular Lavender Alomd and Cacao Almond Milk.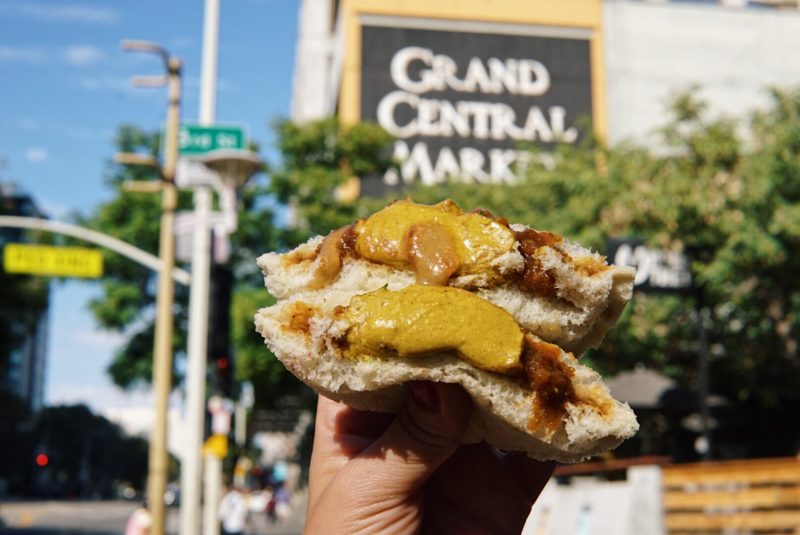 PBJ.LA is now open at The Grand Central Market in Downtown LA right across from the Angels Flight.
Next time you're in the area be sure to stop by and show them lots of love! I can count the people I consider close friends on one hand and Jimmy is one of those people. He can't go 5 minutes without making a dirty joke, has a crass sense of humor and a heart of gold. He's the friend that goes to every one of your lame get together's and shows up early with a nice bottle of wine.
I wish Jimmy and the entire PBJ.LA team enormous amounts of success on their new opening!