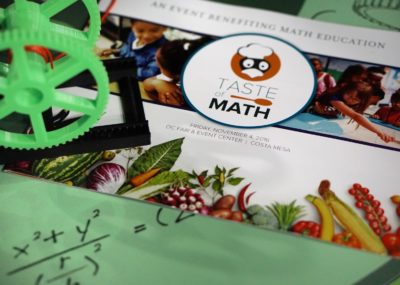 On Friday, November 4th I was able to join great Orange County restaurants at The Taste of Math. This special event was organized to help support the MIND Research Institutes 2016 Math Fair. Their MathMINDS movement is dedicated to removing the stigma that math is scary and intimidating. Instead, they want to teach students that math can be exciting and find ways to teach math in a way that applies to real-world experiences, like food!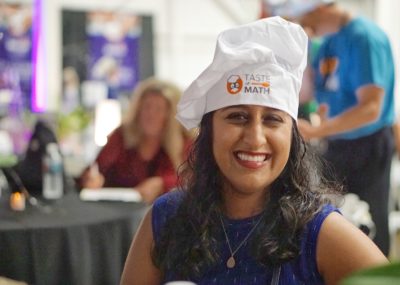 Upon arriving, there were various stations set up from all the food sponsors. Each had an informative math quiz that incorporated solving everyday math equations with the use of food. For example, the Fuddruckers burger station used the idea of adding a different number of toppings to each burger's to help teach the idea of exponentials. If there is 1 available topping, how many different burger combination are there? The answer is 2. If there are two available toppings, then how many different burger combinations are there? The answer would be 4. I love the idea of making math apply to real life situations.
I was really amazed at all the members of our community who donated and supported such a great cause. Company Sponsors and their guests were able to attend the Taste of Math and enjoy tasty bites provided by local foodie joints like The Dirty Cookie, Crazy Rock n Roll Sushi, and Villa Roma.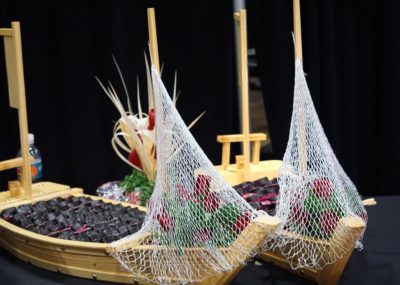 Thank you so much to all the sponsors who made the 2016 Math Fair go off without a hitch and for continuing to support math education for our children!