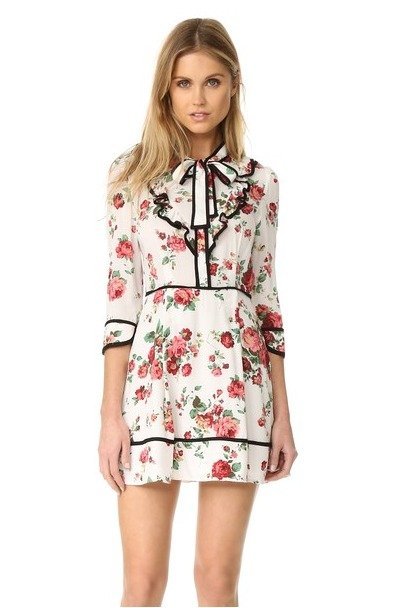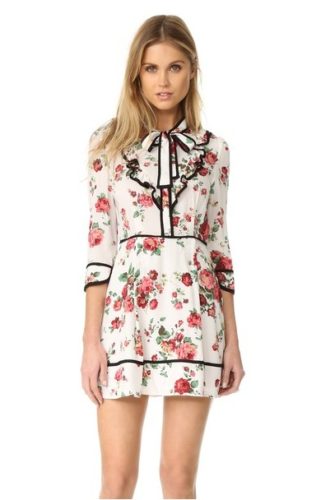 I've done my research and found some great Valentines Day dresses all under $100. I've always loved getting dressed up for the holidays since I was a kid. Even when I was single, my girlfriends would be my Valentine and we would all go out and have a nice dinner together.  This year my Fiance and I are going to head over to Balboa Island and scout the location for our engagement pictures. My fiance asked me to be his girlfriend on the Ferris Wheel at Irvine Spectrum, so we are going to use that as inspiration for our engagement shoot.
Balboa Island has the perfect Ferris Wheel to stage a photo shoot. You may have even seen it on one of the most recent episodes of The Bachelor. It also looks like they have a little arcade section, so it will be fun to check out for the first time. I've already ordered my dress and for Valentines Day I opted for a pair of knee-high boots over expensive flowers. To be honest I am perfectly happy with the flowers at Trader Joes and I can get a bouquet of roses for $7.99. I would love some more of those champagne gummy bears from Lolli & Pops, though!
I would love some more of those champagne gummy bears from Lolli & Pops, though! I've been hiding them and even have to put them next to my nightstand when I go to bed in fear that I will wake up and find out that my fiance ate them all. We once got into a huge argument because he ate all the gummy bears and didn't bother to save me the white ones when he knows they're my favorite. These are the arguments you get to look forward to when you're in a long-term relationship. I must have made my point loud and clear though because now there are little packets of white leftover gummy bears all over the cupboard!
Here are several really adorable dresses I found and they are all under $100. Can you guess which one I purchased for my Valentine's Day outfit? I'll be sure to post it on my Instagram @sondrabarker!