Choosing the best Disneyworld restaurants is going to be a top priority if you consider yourself a foodie like myself. The problem is that most of the reviews and suggestions you"ll find online are from people who are not food savvy. We are truly spoiled here in California with some of the best restaurants in the entire country. Given that I write about restaurants for a living and eat out 4-5 days a week, I would say I am a pretty good judge of restaurant character. Below are the top restaurants that are worth the visit as well as others that are all hype!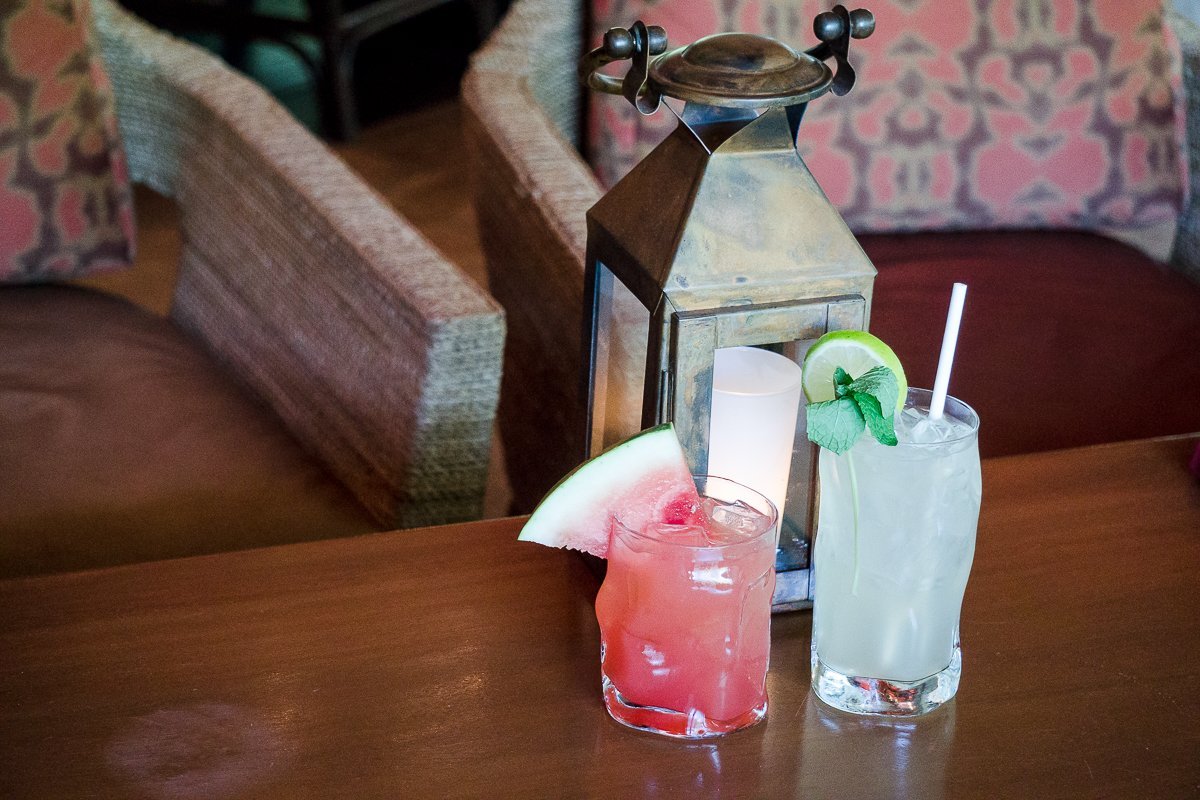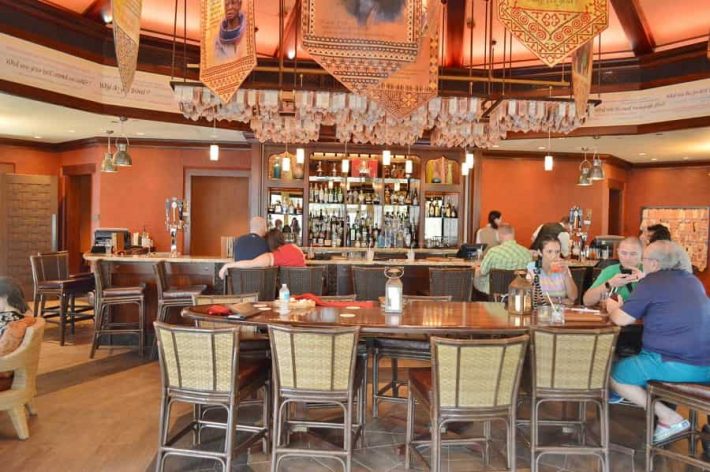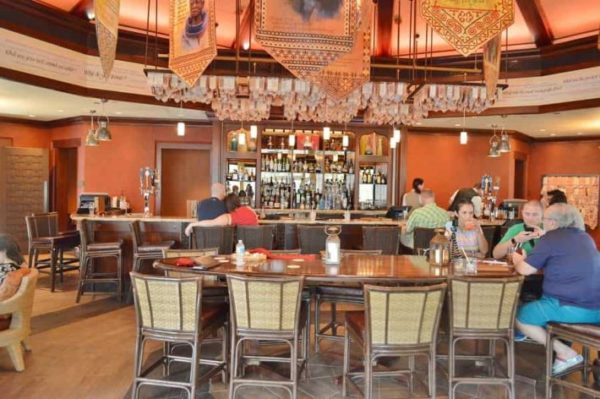 Tiffins has a lounge next door where you can enjoy delicious bites and escape the Florida heat.
 1. Nomad Lounge & Tiffins
Nomad Lounge is a secret treasure located next to Tiffins at Disney's Animal Kingdom. Most park-goers don't even realize that you can walk right in and find a nice cozy seat to relax. You're going to find it essential to get away from the brutally hot sun. While the cool air conditioning is enough, you"ll also be delighted to find they have delicious cocktails and appetizers.
Their watermelon margarita is one of the best I've ever had and their bread sampling is much better than the Taste of Africa found at Jiko's. If you're looking for a dining experience then you will definitely want to book reservations next door at Tiffins. They have an incredibly inspiring menu with dishes like their Duo of Venison. An Ethiopian Coffee Butter-infused Venison Loin with Boerewors, Soubise, Chakalaka, Tamarind Barbecue, and Leek Ash.
As with all the best Disneyworld restaurants, reservations fill up quickly so don't delay. I recommend having a light bite and afternoon break at the lounge and then returning for an early dinner. The Nomad Lounge opens at 11:30am and again there is no reservation needed!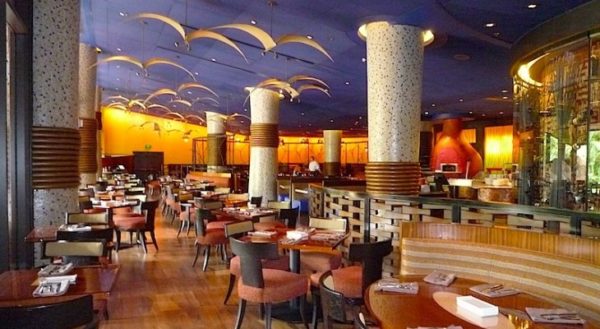 You'll find one of the best disneyworld restaurants located inside the Animal Kingdom Lodge.
2. Jiko's
This South African fine dining restaurant boasts some delicious cuisine. However, I highly recommend asking the server what the most authentic dish is to the region. In fact, this is my number one tip when dining in Disneyworld. Almost all the food is specific to a country or region. The best dish at every restaurant was hands down the dish that resembled the most authentic flavors. In this case, it was Jiko's short rib which had beautiful bold flavors of turmeric. Their wines, on the other hand, were not my favorite, which leads me to my next suggestion.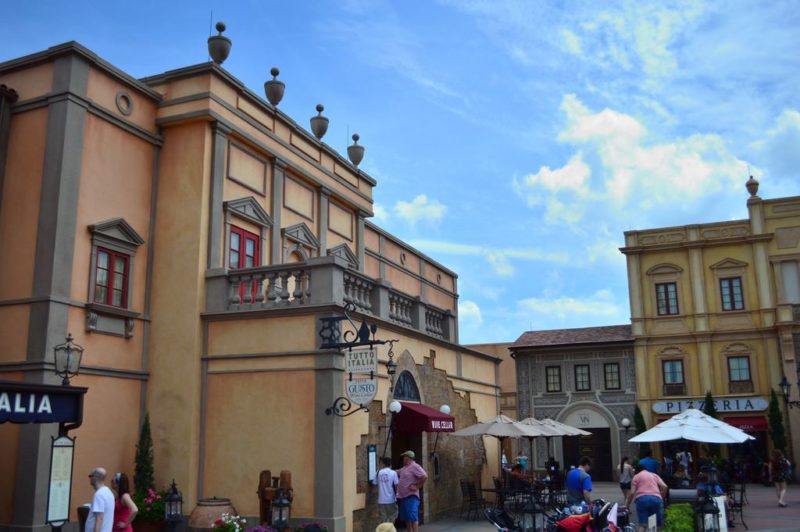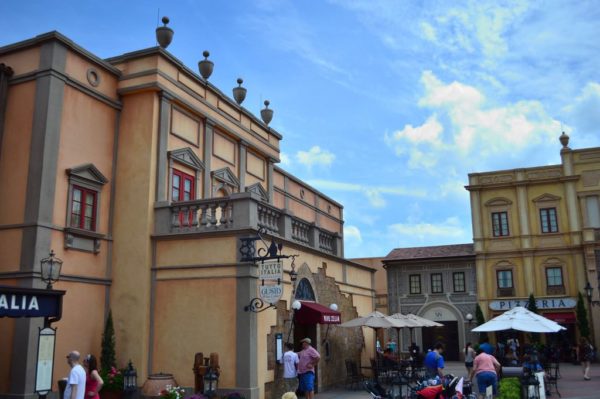 3. Tutto Gusto Wine Cellar
This authentic Italian Wine Cellar is located in Italy at Disneyworld Epcot. This unexpected pleasure was hands down one of the best Disneyworld restaurants and one we didn't even plan for. They easily have the best red wines you"ll find in all of Disney and a delicious Italian menu. Guests can enjoy a variety of wine flights, antipasto's, Italian cuisine, and desserts. They also have a standing bar just like you would find in Italy. Tutto Italia Restaurante is also located right next door if you are looking for a heartier Italian meal.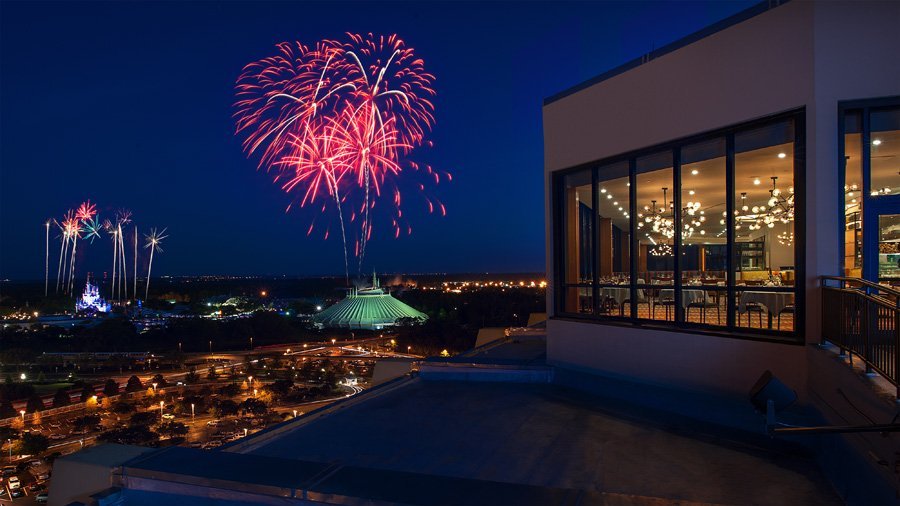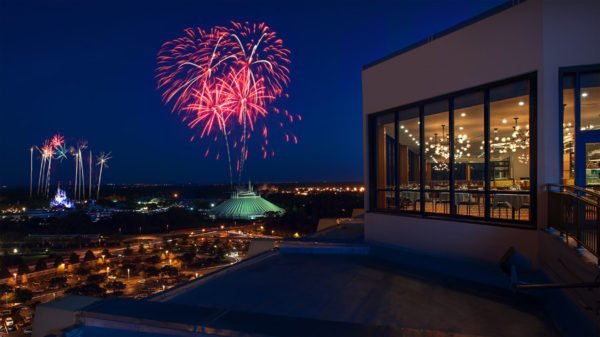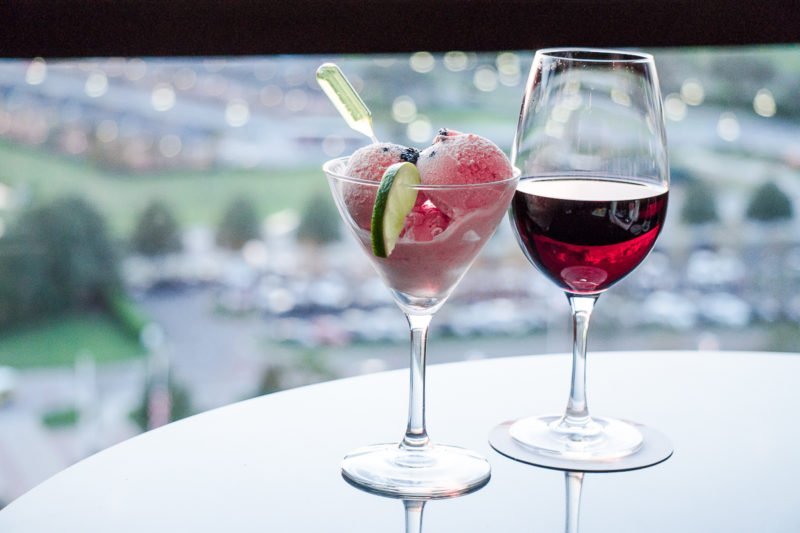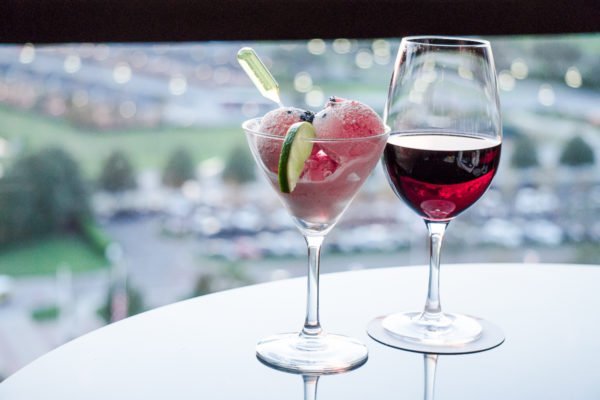 4. California Grill
If you actually live in California, I'll admit this name is very offputting. It makes you think of a fast-casual restaurant like California Pizza Kitchen. On the contrary, however, it is one of the nicest fine dining restaurants in all of Disneyworld offering an amazing panoramic view of Magic Kingdom. It is honestly hard to decide which is better, the food or the view. While it's definitely not the cheapest Disneyworld restaurant, the food on the menu is stellar. I even overpaid for their sushi roll and was not disappointed. In fact, if you go I recommend them!
Another big tip is that they have a lounge that offers the same exact seating as the restaurant with no reservations needed. I was shocked at how much seating there was considering it is incredibly difficult to get reservations here. We walked right in at 5pm with no problems and snagged an amazing seat right next to one of their massive windows. You"ll want to take your time eating as they stream in the music from the Magic Kingdom fireworks and even have an observation deck! California Grill is located on the 15th floor of the Contemporary Hotel. You"ll need to check in at the 4th floor to be escorted to the very top.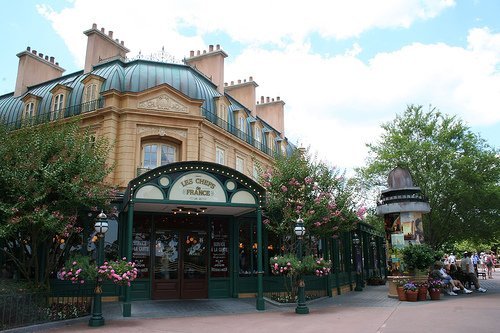 5. Chefs de France
Last but not least, Chefs de France is absolutely one of the best Disneyland restaurants you'll find for beautiful authentic french cuisine. This restaurant is also located at Disneyworld's Epcot. If you love French food, and who doesn't, then you will adore the authenticity of this delicious french cafe. If you want to get extra fancy and pay slightly more you can visit Monsieur Paul, but you will not be disappointed by Chefs de France located directly below.
You can expect to find all your French favorites like Boeuf Bourguignon, Escargot, and French Onion Soup. Their Lobster Bisque was actually one of the best I've ever had. I highly doubt you could go wrong with any dish from this restaurant. Though much larger than your typical French Bistro, it's hard to deny how this restaurant instantly transports you to the cobbled stoned street of Paris.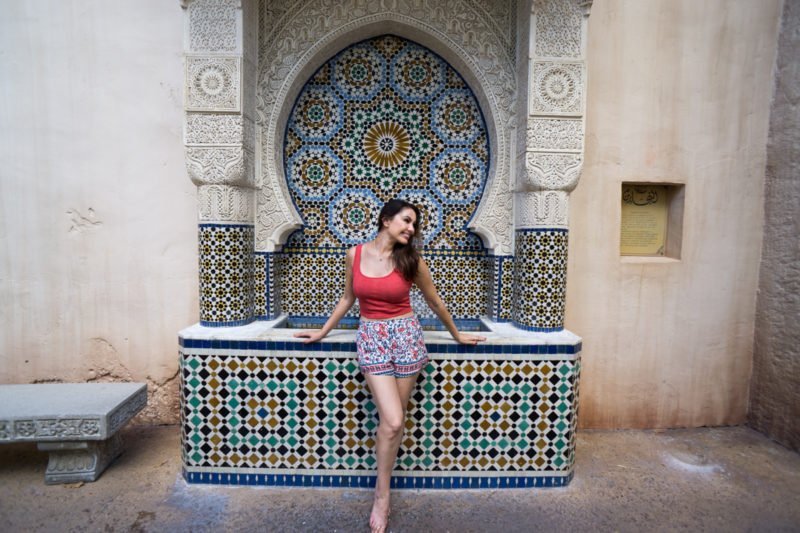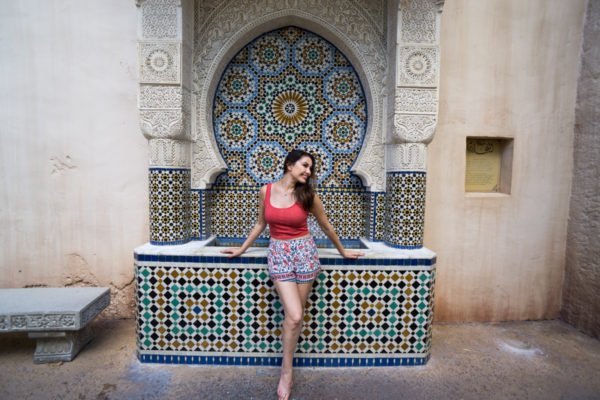 While these are my top 5 picks for the best Disneyworld restaurants, there are also several restaurants I plan on visiting on my next trip, honorable mentions, and restaurants that are not worth the effort.
Other honorable mentions include Restaurant Marrakesh at Epcots Morocco. Since I am half Moroccan there was no way I was not going to dine at this charming restaurant. The food is delicious and authentic. You can never go wrong with Moroccan Lemon Chicken which is a specialty of mine to make at home.
The fish and chips located at The Yorkshire County Fish Shop at Epcot's Great Brittain are also a must-try if you love traditional fish and chips.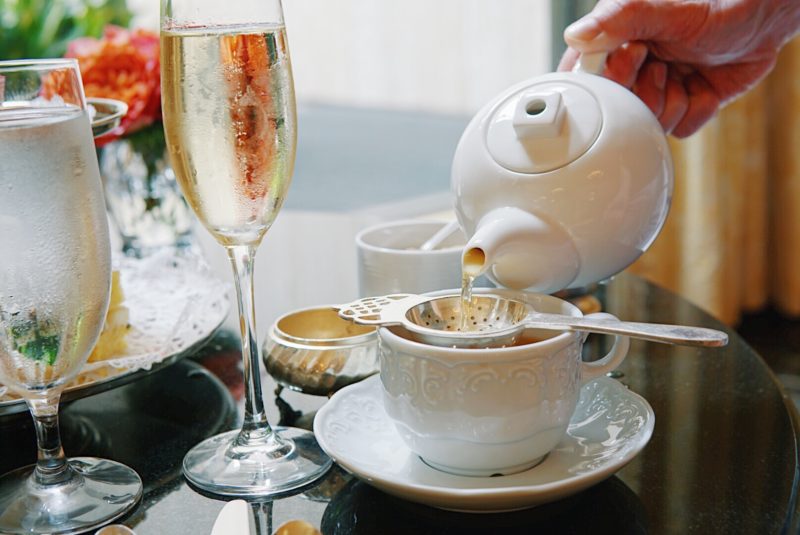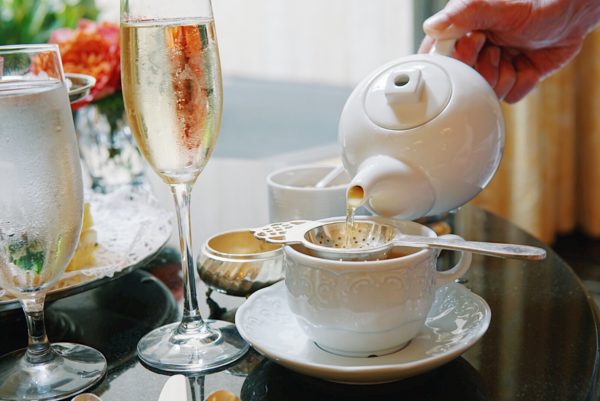 For my next visit, I plan on attending the Garden View Tea Rooms lavish Afternoon Tea service at The Grand Floridian. I am a complete sucker for a good English Tea service. Packages range from $30 all the way up to $175 for two people with champagne and caviar.
If you are celebrating a special occasion you may want to consider the Highway in the Sky Dining Experience. Though it will cost you $170 a person, you will take the monorail to each hotel and experience a unique dining experience at each location complete with cocktails.
Finally, Todd English's Blue Zoo Restaurant is also on my list of dining experiences. This beautiful underwater-themed restaurant is located at the Dolphin Hotel. I love their selections such as the blackened grouper with chorizo risotto, key lime glazed crawfish, Tokyo turnips, Marcona almond, sauce étouffée.
On my list of disappointments was the "Be Our Guest" Restaurant at Disney's Magic Kingdom. This restaurant is nearly impossible to book reservations for and it is highly over-rated. I was expecting a Rainforest Cafe style experience where the characters came to life and sang the popular Beauty & The Beast songs. Instead you"ll be in a decorated room with unappetizing and over-priced breakfast selections that arrive cold before you can find a clean table.
If you are planning a trip to Disneyland, also be sure to view our Disney travel guide for more tips. If you've been to Disneyworld, we would love to hear what you thought were the best Disneyworld restaurants?