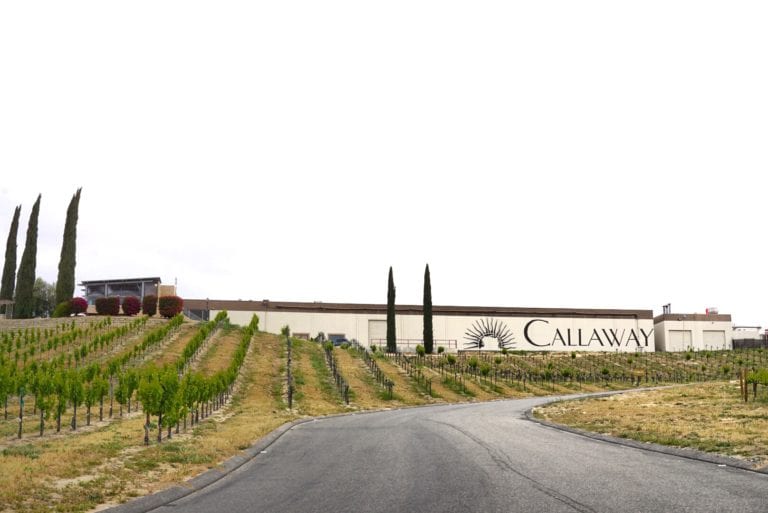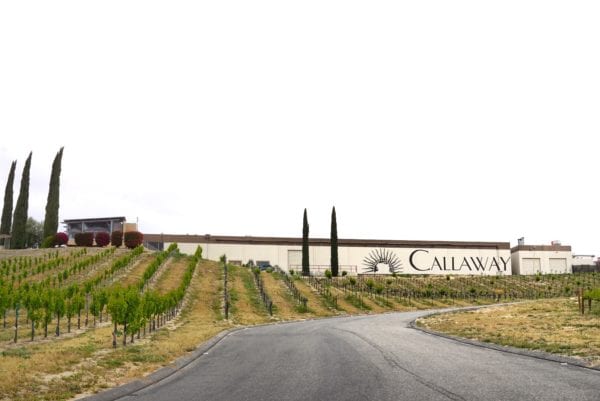 Perched high up on a hilltop overlooking the Temecula vineyards you"ll find Callaway Winery in Temecula and their delicious Meritage Restaurant. This is easily one of the most well-known wineries in Temecula and for good reason. They offer a premium wine selection with a tasting room that is never empty. After, guests can enjoy fine dining at Meritage restaurant while gazing out onto their expansive vineyards which seem to go on for miles.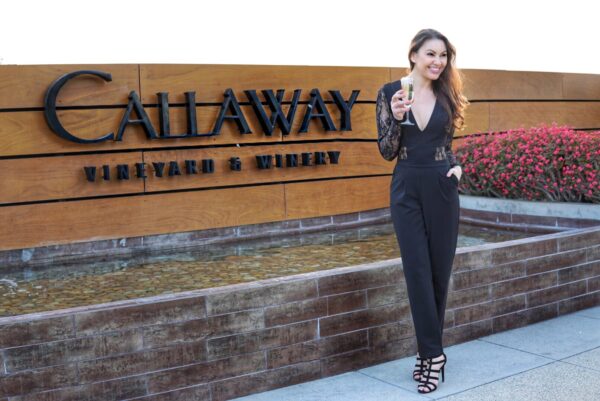 Callaway Winery in Temecula belongs on every wine lovers agenda.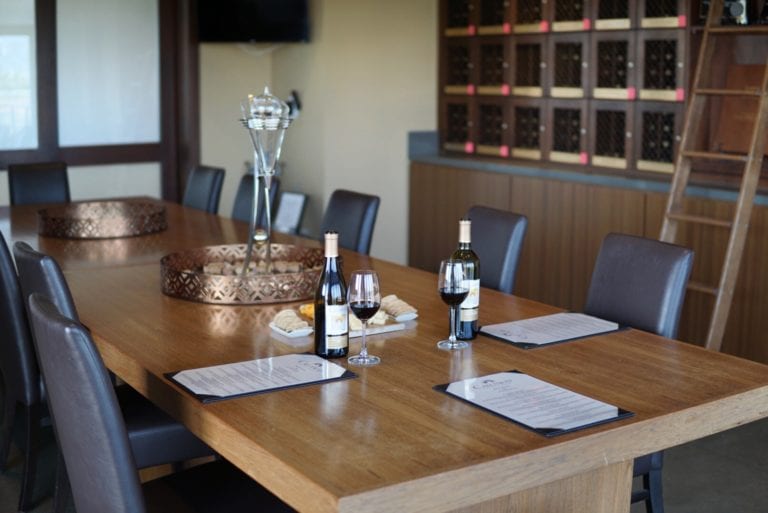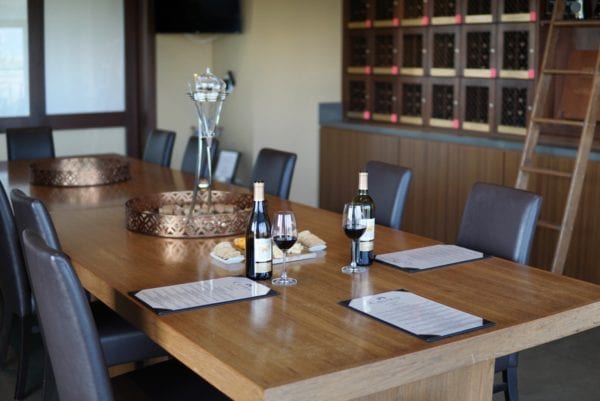 In addition to the exceptional views, you will, of course, find equally exceptional wines. We began our visit with a private tasting in their members-only room. Our fantastic host, Cole, poured us several selections including their delicious 2011 Winemaker's Reserve Syrah and 2012 Cabernet Sauvignon. Wine tasting in Temecula is incredibly affordable. The tour and tasting at Callaway Winery is only $25 and includes 1 tank sample, 1 barrel sample & 4 additional tastes at the Tasting Bar.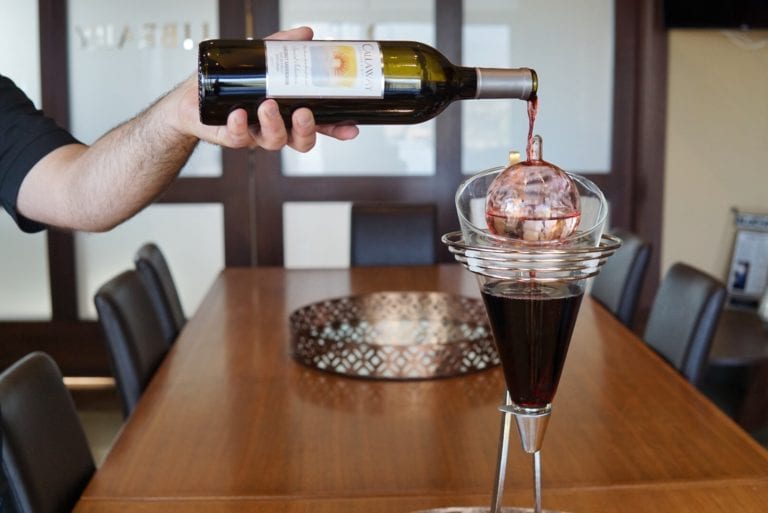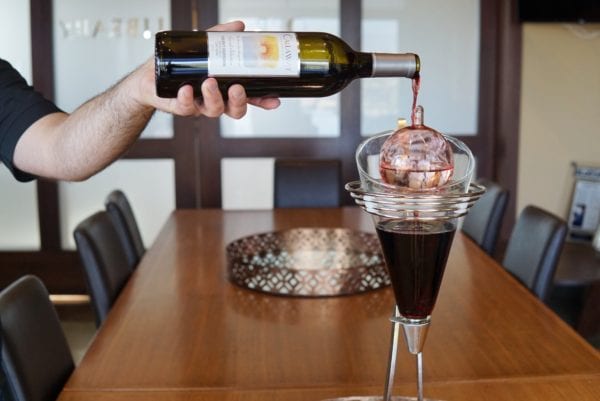 You're bound to work up an appetite after indulging in a few wine tastings.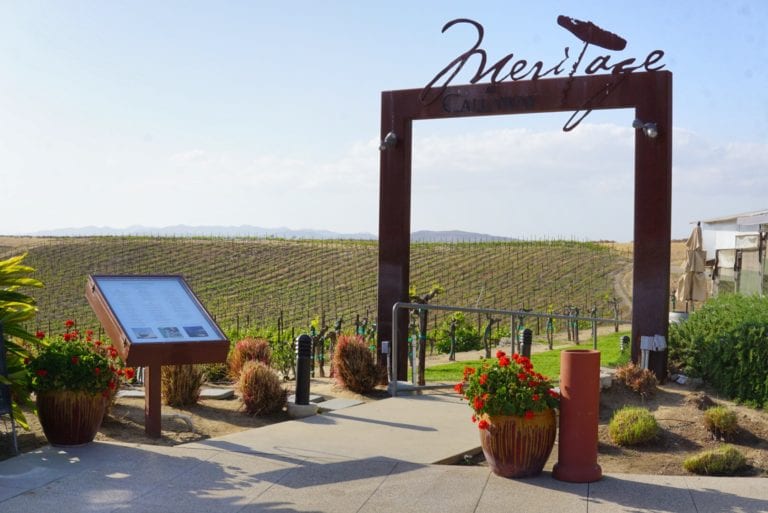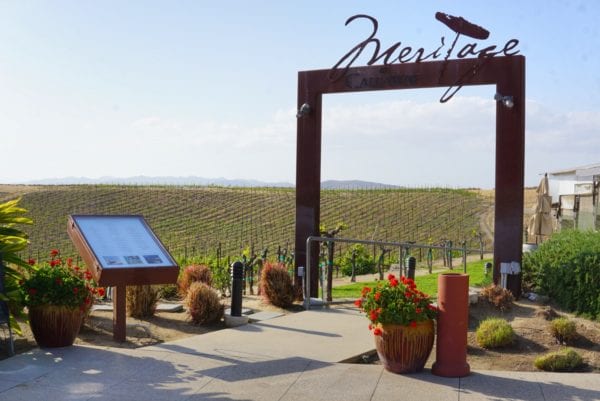 Meritage restaurant is one of the few restaurants in Temecula that stays open later in the evening which makes it an even more desirable dining choice. Many restaurants close at 6pm on weekends while Meritage stays open until 8pm. Callaway Winery is a popular destination so it is recommended to make a reservation. In addition to their convenient hours, they also have wonderful cuisine. Their restaurant offers the perfect backdrop, resembling a greenhouse with completely unobstructed views of the expansive vineyards.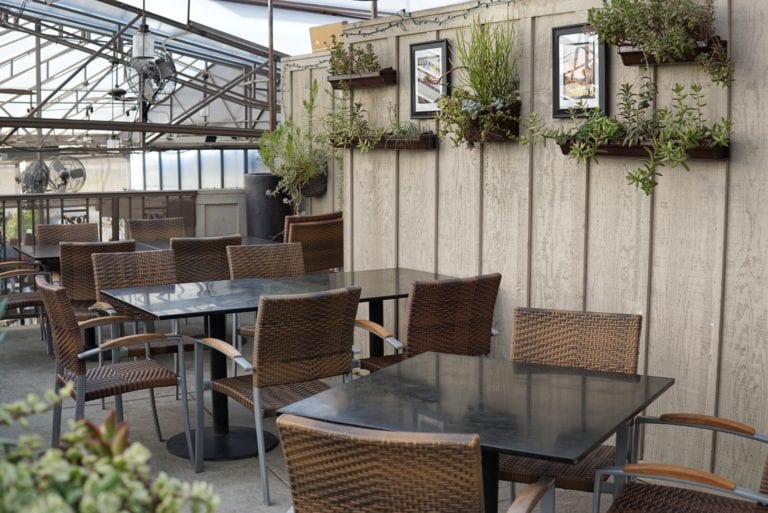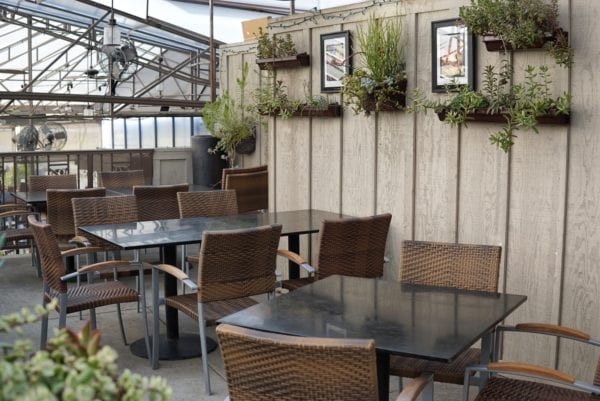 Chef Josh Diamond conceptualizes each dish to utilizing their farm to table ingredients plucked fresh from their own greenhouse located just 100 feet from the restaurant.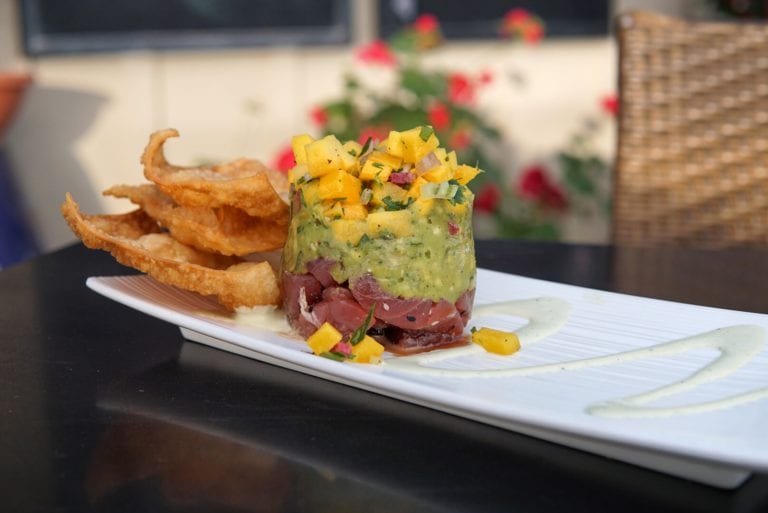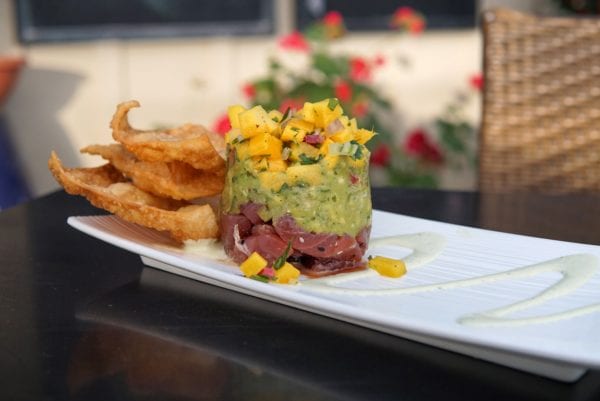 For our first dish, we could not resist the Mango Ahi Tartare. The avocado, citrus wasabi, fresh mango, and creme fraiche perfectly balanced each bite. This was ultimately the most perfect Ahi Tartare you could possibly imagine. A great start to a delicious evening.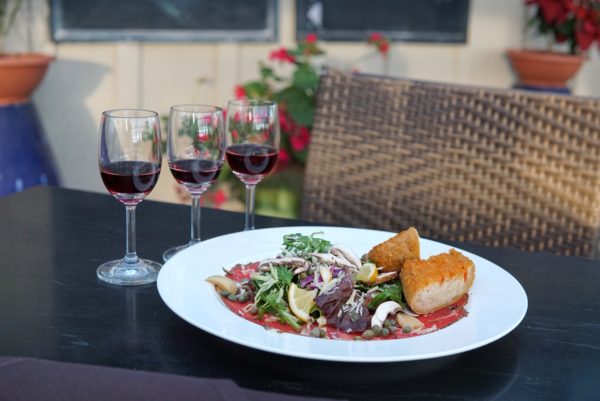 For our second course, I opted for the Kobe Beef Carpaccio which is always a favorite of mine. I enjoy when a carpaccio is traditionally served with capers, parmigiana reggiano, and crostini. What I especially appreciated was the addition of mushrooms. The mushrooms added an earthiness to the dish further enhancing their farm to table concept.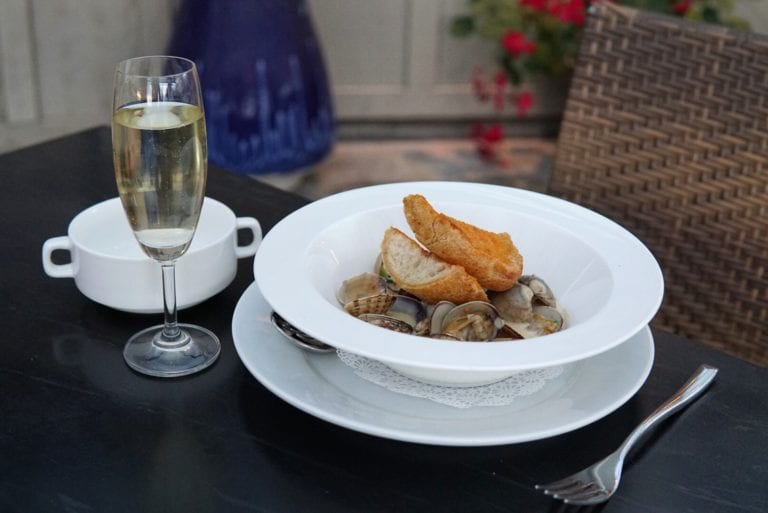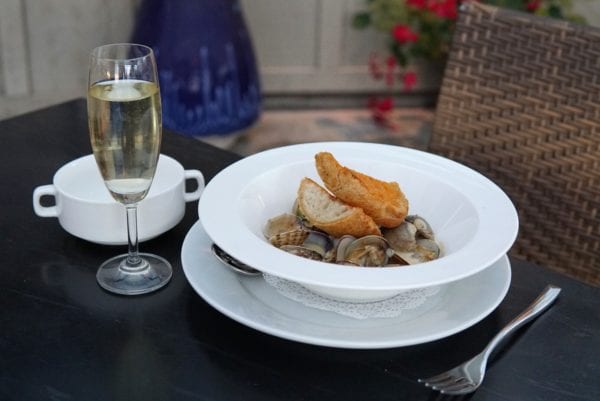 My absolute favorite dish of the evening was the Steamed Manila Clams. I was almost hesitant to order these as they contained celery which is one of the very few foods I dislike. This combination shows that you should never avoid trying any dish just because you think you might dislike an ingredient. Their manila clams sat in a broth of celery, shallots, garlic, and white wine cream sauce. The broth was so delicious, I slowly savored the remainder like a soup.
The Steamed Manila Clams were phenomenal and I would return ten times over just to enjoy this dish again and again.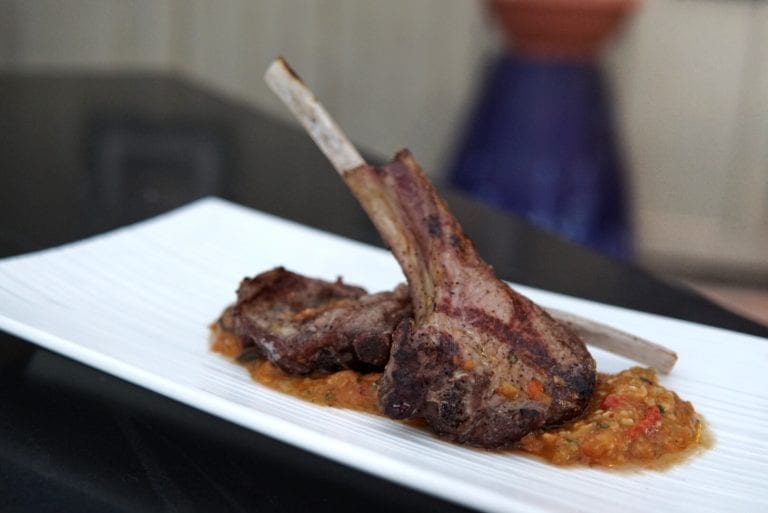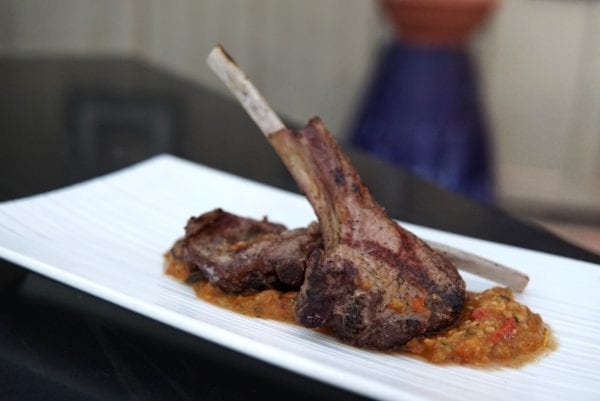 We had no room after stuffing ourselves with clams and ahi. Luckily their small plates and appetizers offered a huge selection that made for a fun night of tapas style dining. Our final dish was the Lamb Chops with romesco sauce. I'm a firm believer that you can never go wrong with lamb. It is actually my favorite meat dish which I prefer it over steak.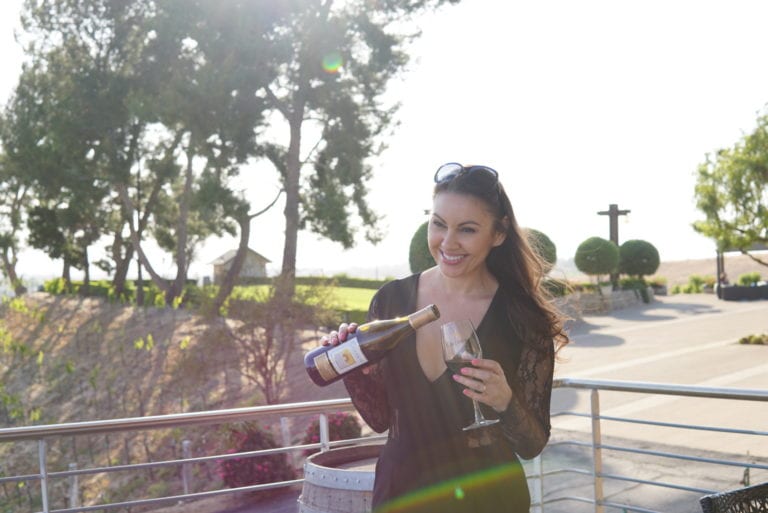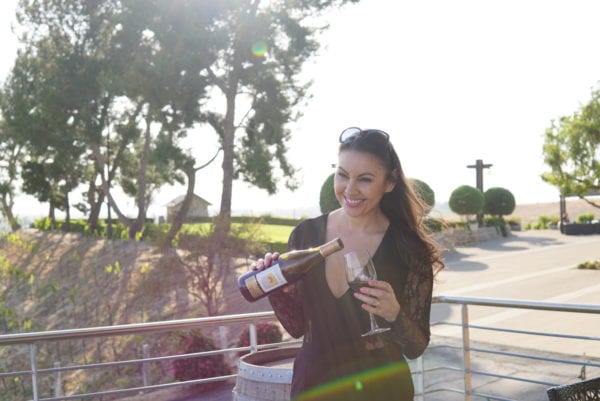 Finally, I'd love to give praise to our server Jamie and Jozef Juck, the Food and Beverage Director. They were so pleasant, warm, and welcoming during our visit. Their inviting personalities made everyone instantly feel like they were family and created a lasting impression. I always say that service is equally as important as the cuisine and luckily at Meritage Restaurant, both are exceptional.
Callaway Vineyard & Winery
32720 Rancho California Rd
Temecula, CA 92591
(951) 676-4001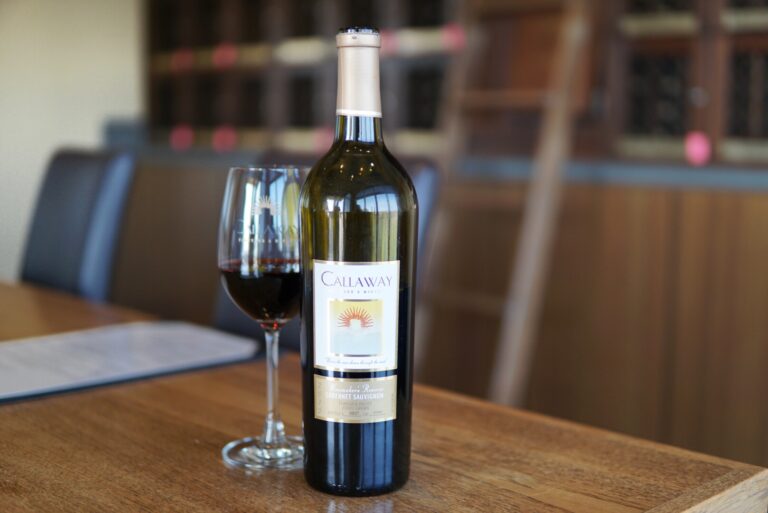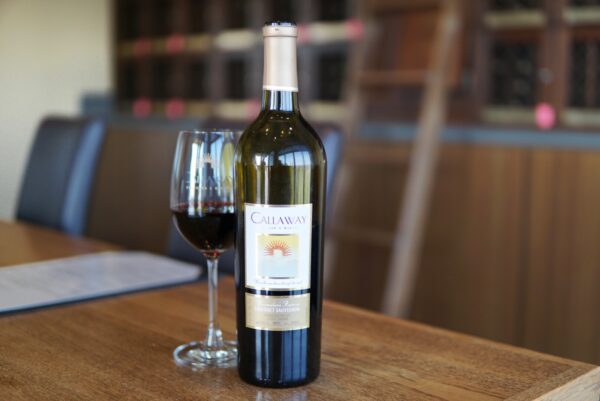 Callaway Winery also just opened a new tasting room in the heart of San Diego's Gas Lamp District. To celebrate we are giving away two complimentary wine tastings at their San Diego location so you can also enjoy the Callaway experience.