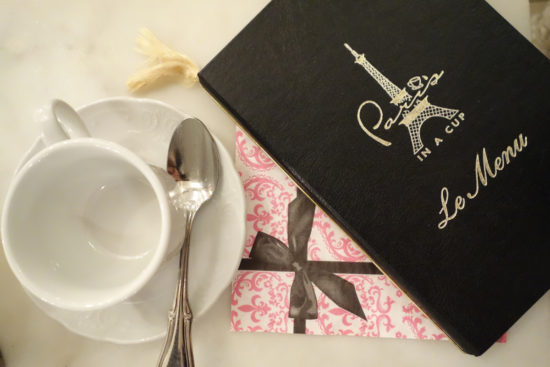 Lets take a little trip and get whisked away to Paris in a Cup in Orange County.This adorable cafe located in Orange, CA has all the charm of a Paris Bistro where you can enjoy the perfect high tea lunch and forget you are still in California.Their tea selection is very impressive and you can enjoy a traditional lunch or get creative and get a tea cart complete with fresh bakes scones and a variety of tea sandwiches.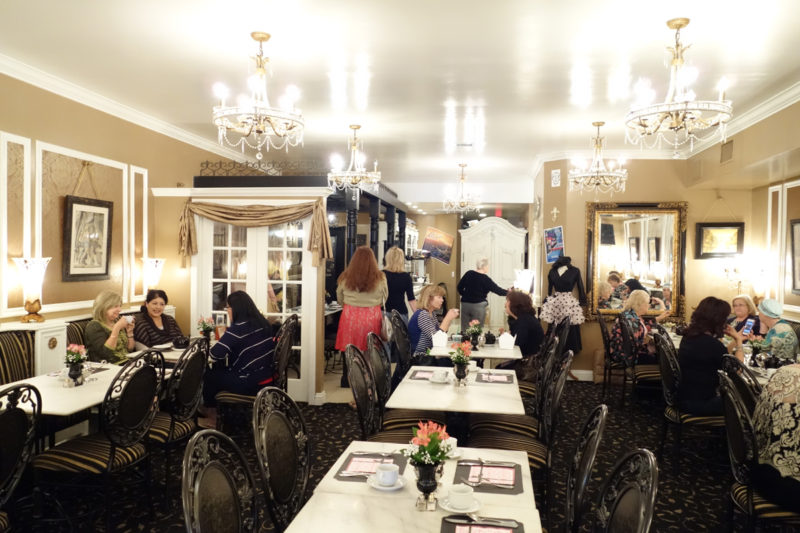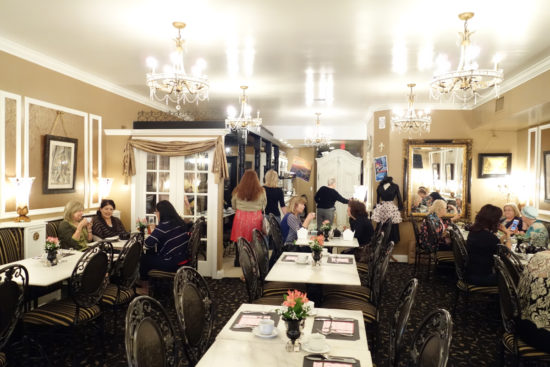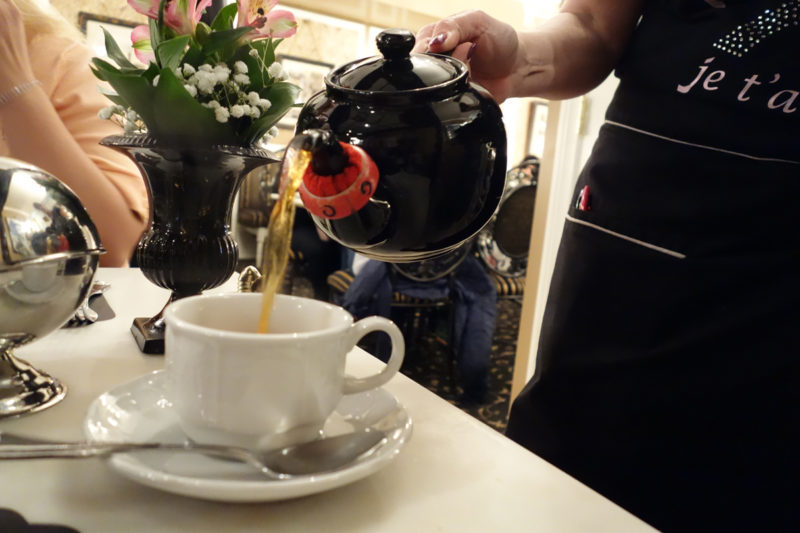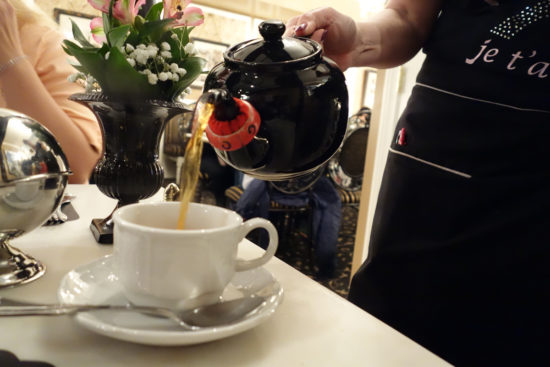 I had the pleasure of joining a great group of ladies for lunch and decided to order the tuna nicoise salad and their highly recommended cup of baked potato soup. The baked potato soup was tasty but I think the tea cart is probably the best way to go. You are after all, enjoying an afternoon tea. I can't think of anything better than indulging in some tea sandwiches and scones. If you are a fan of tea this will be a haven for you. We all decided we enjoyed the delicious almond and vanilla tea the most which I took English style with cream and a cube of brown sugar.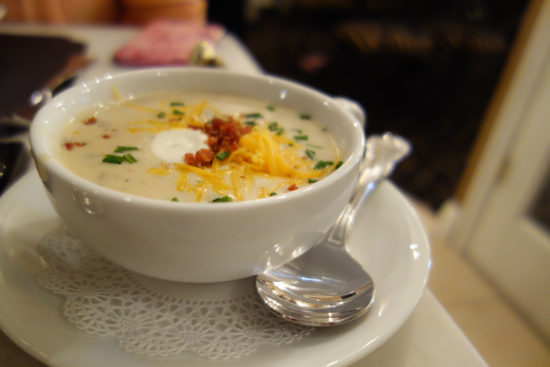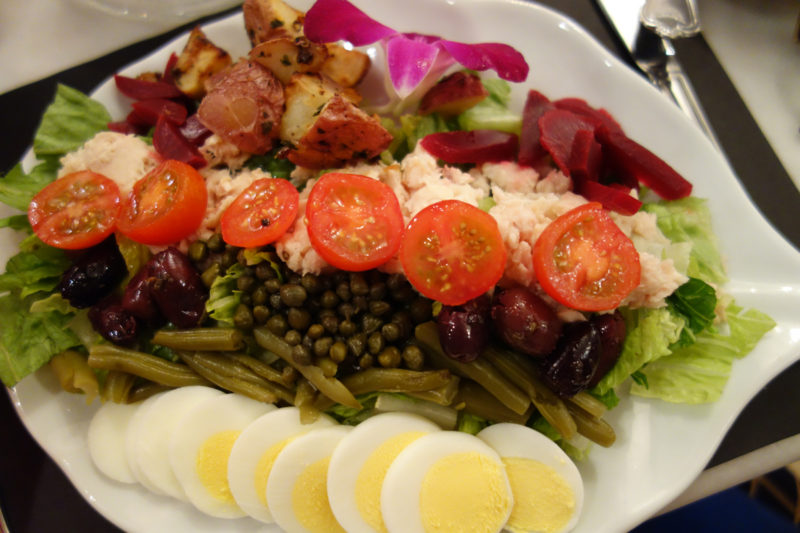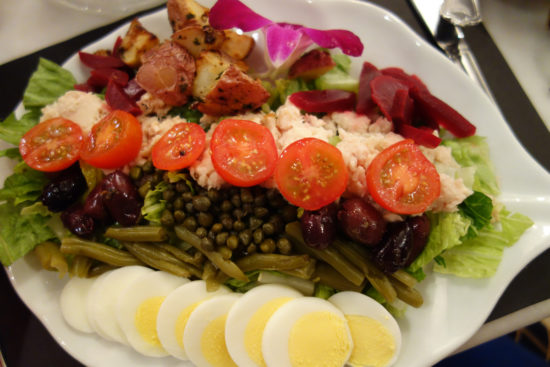 After a great lunch I couldn't help but enjoy all the great little treasures they had available for purchase from the most adorable tea pots to Paris themed pillows. If you are looking for a unique location to celebrate a baby or bridal shower then look no further than Paris in a Cup.
I would absolutely return back for a special occasion or to grab lunch with a group of girlfriends. The only thing this place is missing is champagne for the perfect weekend brunch.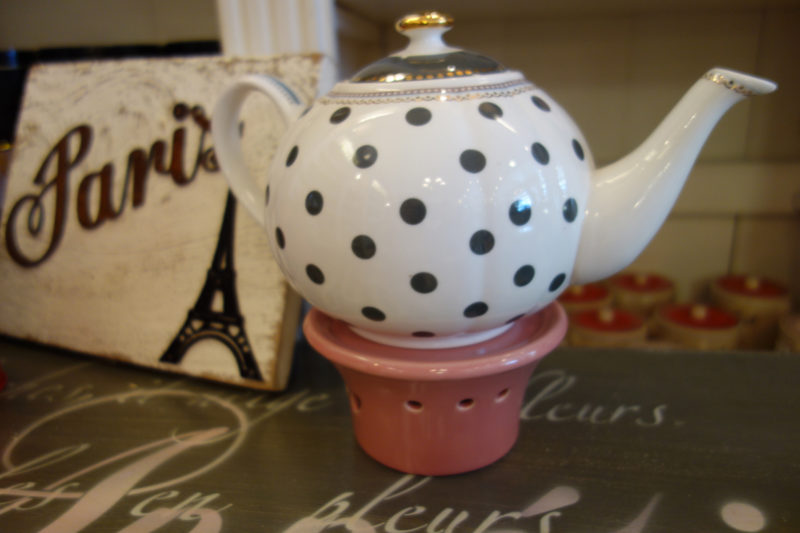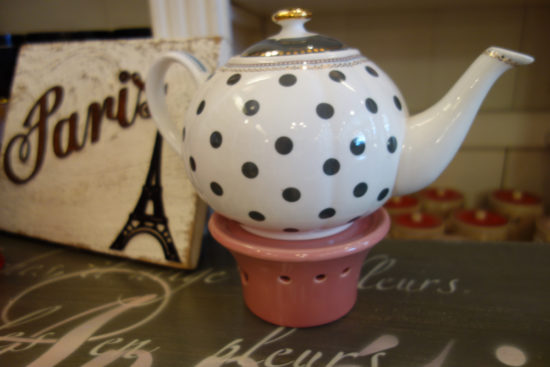 Paris in a Cup
119 S. Glassell St.
Orange, CA 92866
714-538-9411
http://www.parisinacup.com/