Posts may contain affiliate links. Read our full disclosure policy here.
Skin cycling is the latest TikTok trend that is being talked about in the skincare industry. You might be surprised to know however that many are already doing this routine, it's just been given a fancy new name. So what is Skin Cycling, should you be doing it, and how do you do it?
What is Skin Cycling?
Skin Cycling is essentially cycling between an AHA exfoliant, a retinoin, and only moisturizers. It is based on a 4 day schedule meant to resurface the skin, build collagen, all while giving your skin the time it needs to recover. Skin Cycling is a gentle approach to skin care and it works!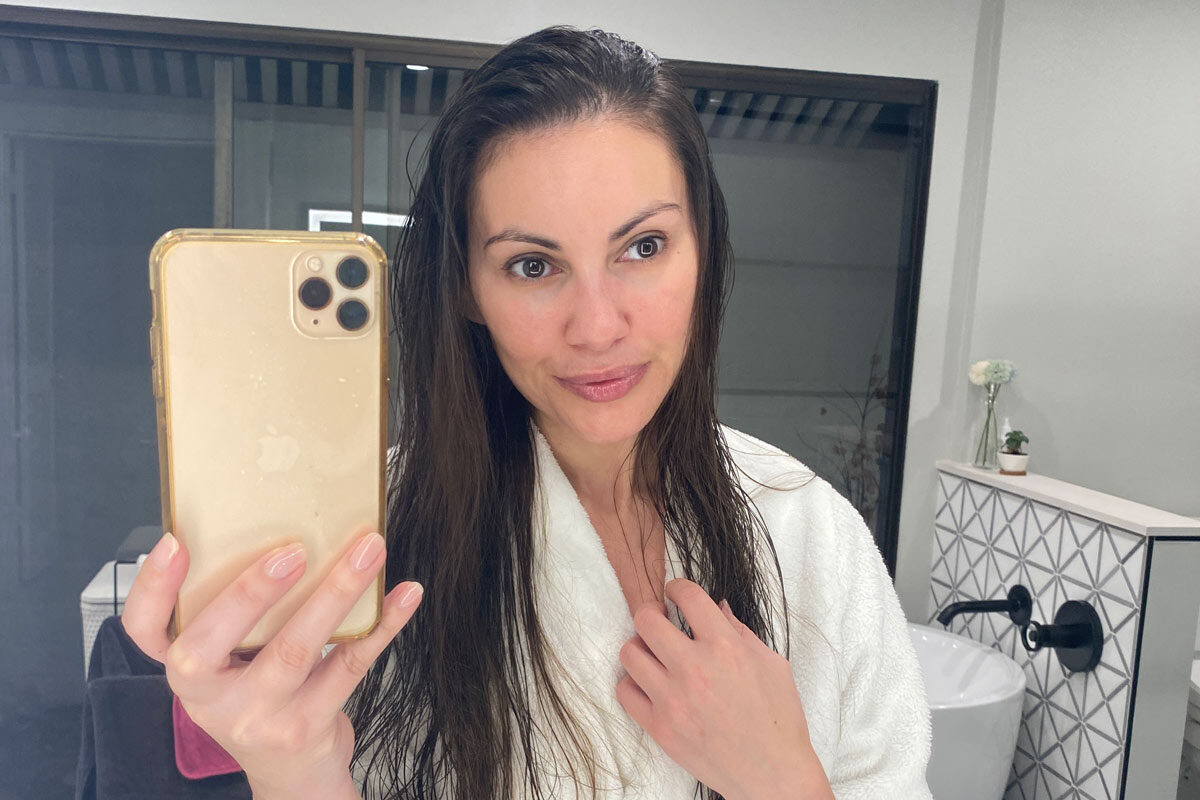 My Skin Cycling Experience
I have been skin cycling long before it became a tiktok trend. The truth is, your skin needs time to heal and repair if you want to see any benefits. So many people use Tretinoin every single night and suffer from irritation and the dreaded "Tretinoin Purge".
This is because you are continuously damaging your skin without giving it adequate time to heal. Skin cycling solves this problem.
How Do You Skin Cycle?
Here are the steps for a 4-5 day skin cycling routine that is so incredibly easy and great for all skin types. Using this routine, I am going to show you how to make slight adjustments to Skin Cycle based on your skin type.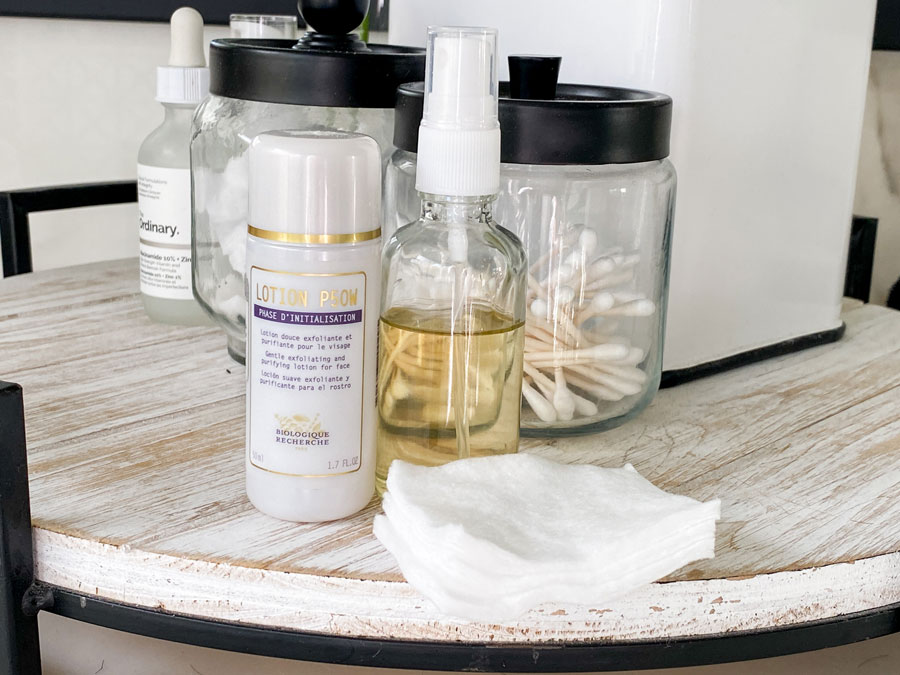 Day 1: Exfoliate with AHA's
On the first day, you are going to wash your face with a gentle cleanser such as Vanicream Gentle Face Wash, apply an AHA exfoliating toner, then add your niacinamide serum and moisturizer. If you have sensitive skin, you will want to use a very gentle exfoliator. If you have oily skin, you can use an exfoliant that is stronger. Below is the exfoliant I use as well as additional suggestions to fit your skin type.
Biologique Recherche Lotion P50 – This product is the creme de la creme of AHA exfoliators and has a loyal cult following. It also comes in several different versions. I use the Lotion P50W which is for sensitive skin and the regular Lotion P50 is for regular skin types. This product is pricey but a better investment than half the other products I see on the market. You can also find this product online through designated sellers. I could write an entire article just on this product. It contains lactic acid, Malic Acid, Vinegar (Acetum), Phytic Acid, Citric Acid.
Dr. Dennis Gross Gentle Peel: This product is for sensitive skin and uses Lactic Acid, Mandelic Acid, as well as gentle ingredients like colloidal oatmeal to reduce irritation.
Dr. Dennis Gross Extra Strength Peel: This version is more suited for very oily skin and includes Salicylic Acid, Lactic Acid, Mandelic Acid, Malic Acid, Citric Acid.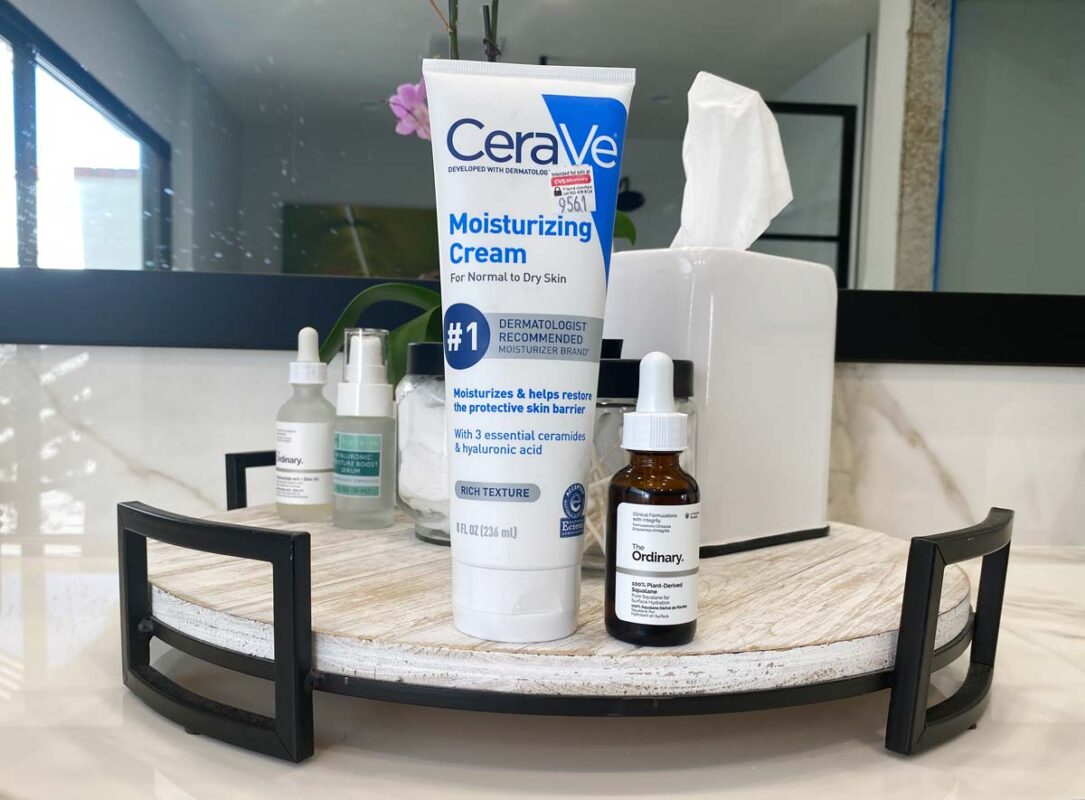 Day 2: Moisturizer Only
On day two, you're just going to wash with your gentle cleaner and use your moisturizer. I have seen several recommendations to use retinoic acid on the second day, however, this completely defeats the purpose. After you use an exfoliator, you want to give your skin time to rest in between.
My number one recommended moisturizer for dry or combination skin is Cerave Moisturizing Cream. This is also the cream you want to use after applying Tretinoin (regardless of your skin type).
If your skin is oily, I recommend Aveene Extreme Emulsion which is light, moisturizing, and free from ingredients that could irritate your skin. I typically use Aveene Extreme Emulsion during the day and Cerave Moisturizing Cream in the evening for my combination skin.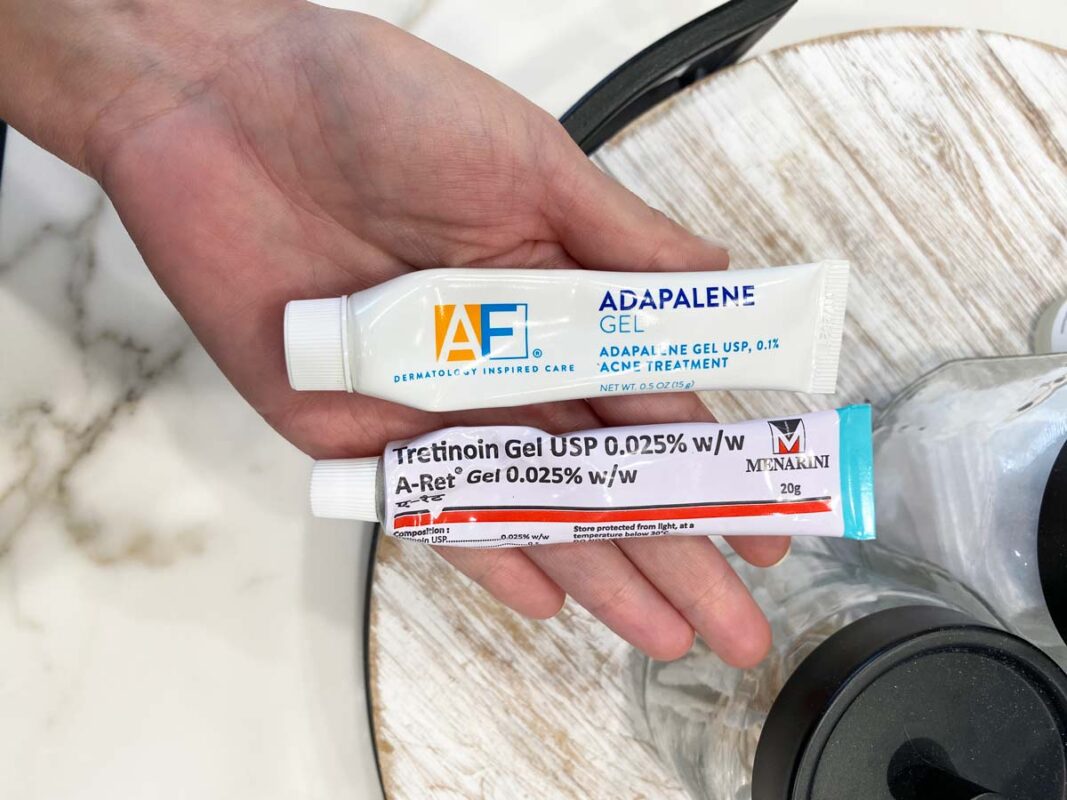 Day 3: Tretinoin or Adapalene
On day three, you want to use your Tretinoin or Adapalene. If you are just starting to use Tretinoin, I recommend only starting with a 0.025%. It can take years before you're ready to increase to 0.05% and that is ok.
Tretinoin is incredibly strong and using too high of a dose can lead to numerous adverse reactions. However, when used properly, Tretinoin can help to keep the skin incredibly clear, rebuild collagen, and reverse the signs of aging.
Be sure to read our complete article on "How to properly use Tretinoin" and the "Difference Between Adapalene vs Tretinoin vs Retinol".
Day 4: Moisturize
On day 4 you will only moisturize again and give your skin time to recover.
Day 5: Moisturize Again or Cycle Back to Day 1
If your skin is very sensitive, you are having irritation, or still have noticeable peeling then proceed with another day of only moisturizing. If your skin is doing well, then you can start your Skin Cycling again from day 1.
Advanced Skin Cycling
Once your skin becomes accustomed to your exfoliating ingredients, you can begin advanced skin cycling. Those who do not have any skin sensitivities can also start with a more advanced routine. With this routine, you can reduce the number of rest days. Below is an example of a 3-day advanced skin cycling routine.
Day 1: exfoliate
Day 2: Tretinoin
Day 3: Moisturize
Important Takeaway
The most important takeaway from Skin Cycling is to let your skin heal and rebuild its moisture barrier. When we keep exfoliating without giving our skin time to rebuild, we are defeating the purpose.
Over-exfoliation can lead to numerous problems such as irritation, redness, peeling, and acne. Applying the Skin Cycling method allows your skin the time it needs to form new skin cells and collagen resulting in smoother, clearer, and younger-looking skin.
Have you tried Skin Cycling? If you found this article helpful and informative, leave a comment below and let us know!