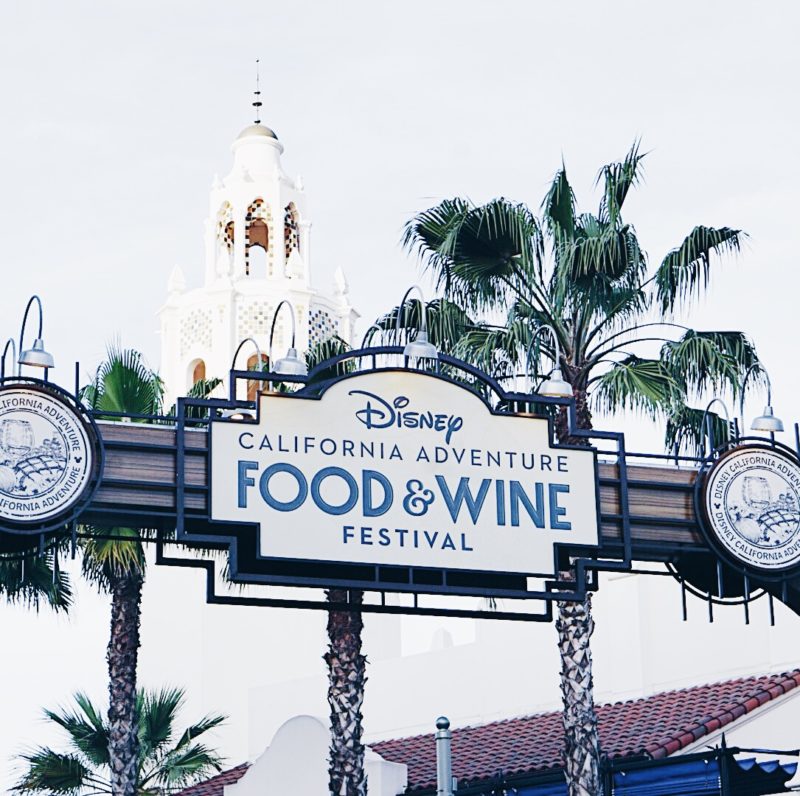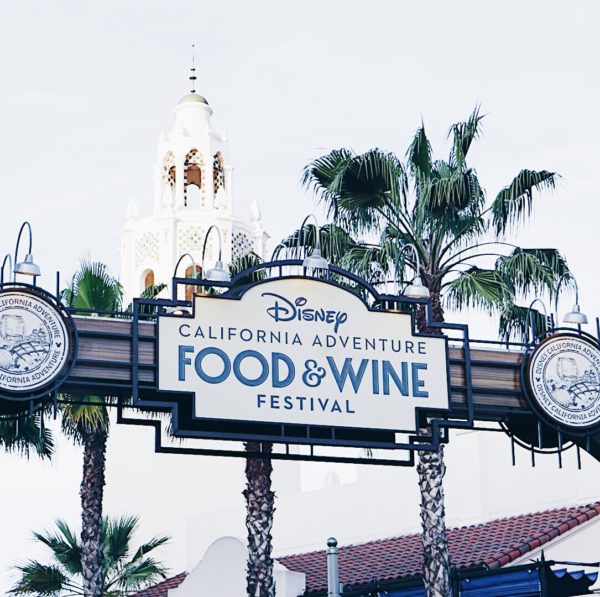 This weekend I sampled every dish from the 2017 Disneyland Food and Wine Festival. I even have my fully stamped souvenir passport to prove it! It seems the food events at Disneyland's California Adventure park continue to get better and better. This event is definitely the best so far with way more amazing dishes and fewer disappointments. In fact this year the samples were so good that the winners are actually outstanding. For the Holiday Festival there were only a few standout dishes but this year there are several. Even dishes that didn't make it to my top list were still tasty. Here is my list of the Best Food from the 2017 Disneyland Wine and Food Festival, enjoy!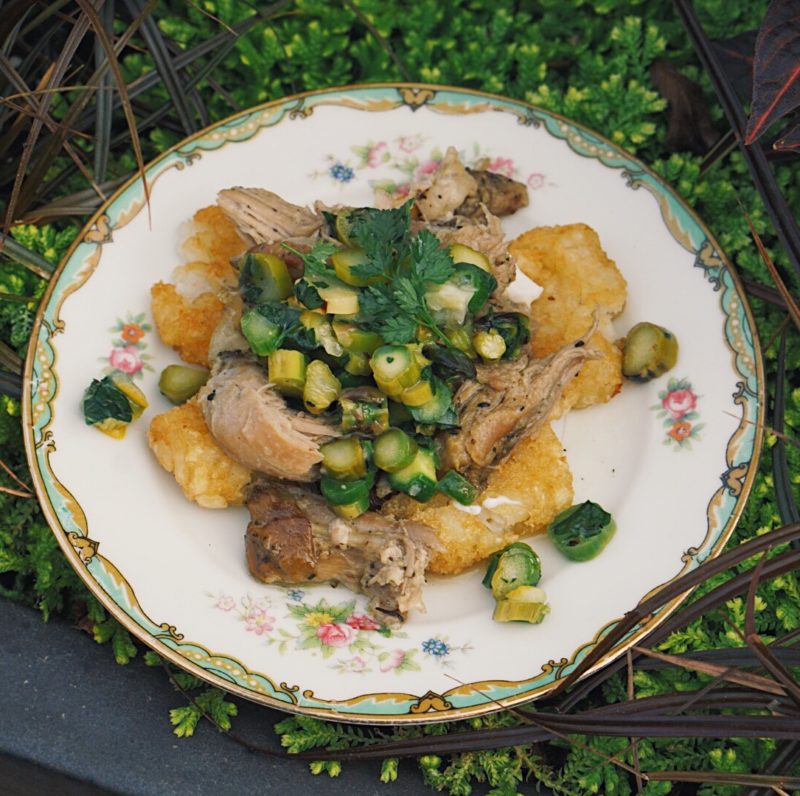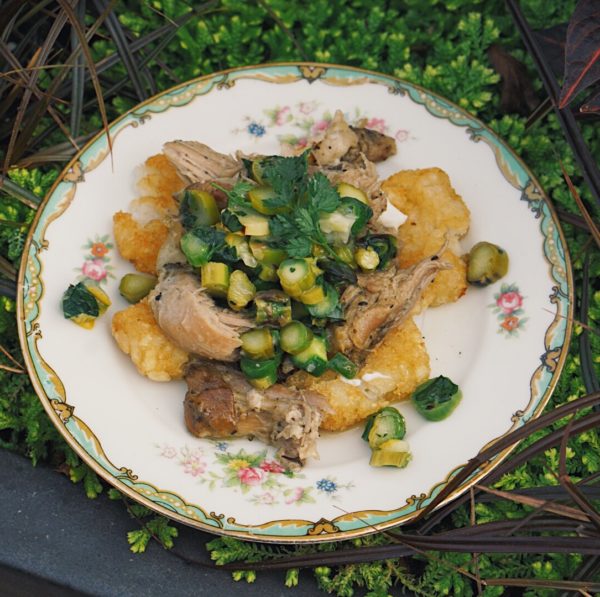 Duck Confit on Potato Mash with Meyer Lemon Preserve
This tasty dish can be found at The Lemon Grove Stand. It features tender roast duck on top of smashed tater tots with a sour cream sauce and topped with an asparagus relish. It was absolutely delicious and well composed.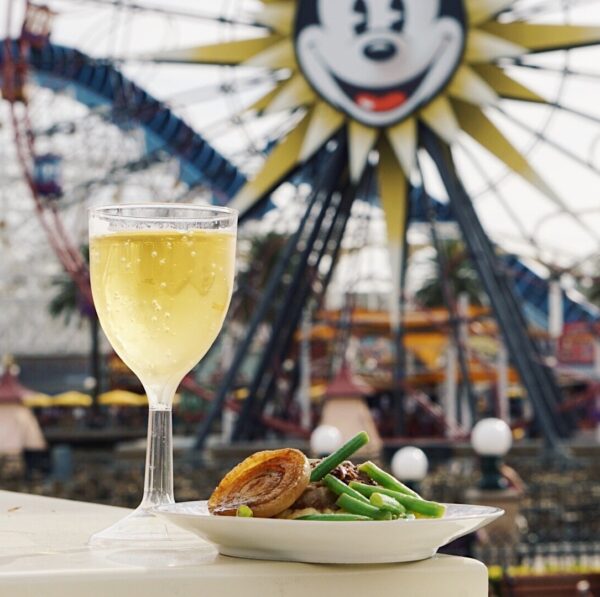 2. Braised Wagyu Beef on Creamy Polenta with Haricot Vert and Roasted Cipollini Onion
Of all the dishes, this was probably my absolute favorite savory sample at the park. It can be found at The Onion Lair. The braised wagyu was cooked down and created a delicious broth that soaked into the creamy polenta. I would have gladly ordered this at any restaurant.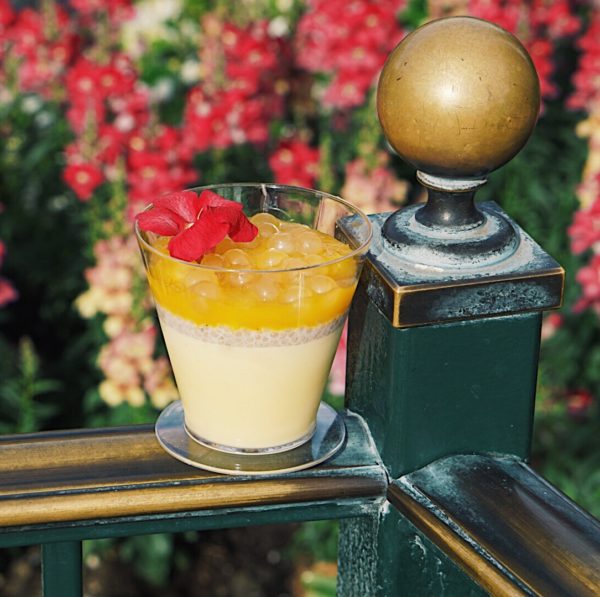 3. Passion Fruit Posset & Coconut Chia with Mango Passion Compote
This was hands down the best dessert from the festival located at Seafood..Sunstained. It was so good we ended up having 3 before the night was over. As soon as we finished sampling every food option, we went back to grab another one of these babies to eat while waiting in line for our first ride. I decided to run to the restroom and when I came back there was only 1/4 left. I was like "Oh no you didn't, we are going back right after this ride and getting another!".
This dessert was so tasty, I am dying to know who created this masterpiece. Do they own a restaurant? I really want to have regular access to this dessert for the rest of my life. In all honesty, this probably goes down in the history books as one of the best desserts I've ever eaten. If you are heading to the Disneyland Wine and Food Festival do not leave without giving this a try!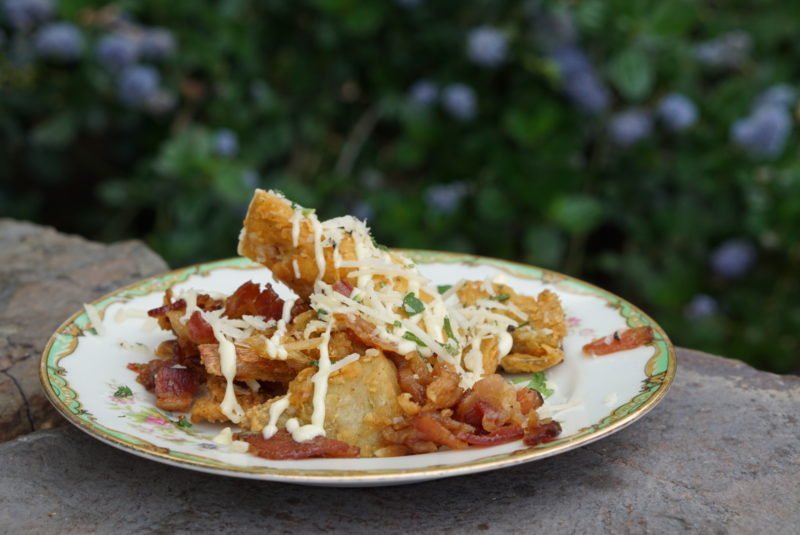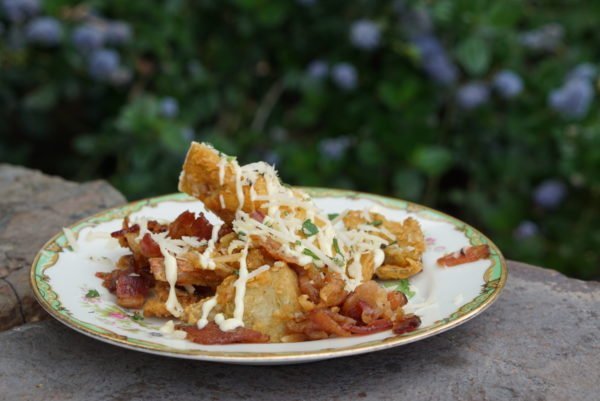 4. Fried Artichokes Carbonara with Garlic Aioli & Smoked Bacon
I mean what is not to like about this dish located at I❤️️Artichoke? For starters, it has crispy perfectly fried artichokes. Then its drizzled with a delicious aioli sauce and topped with bacon. It would pretty much be impossible to screw this up.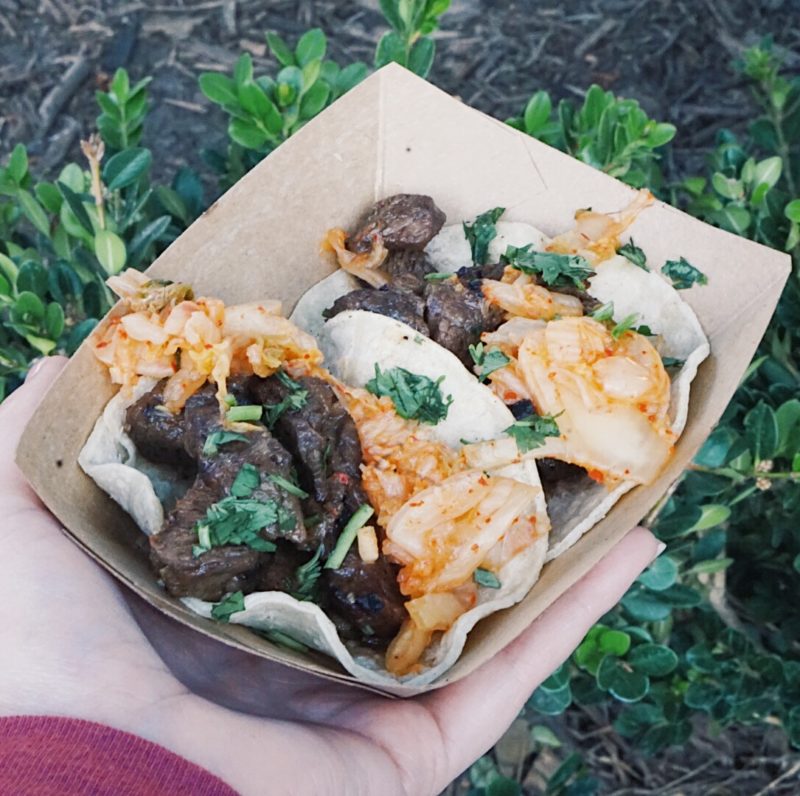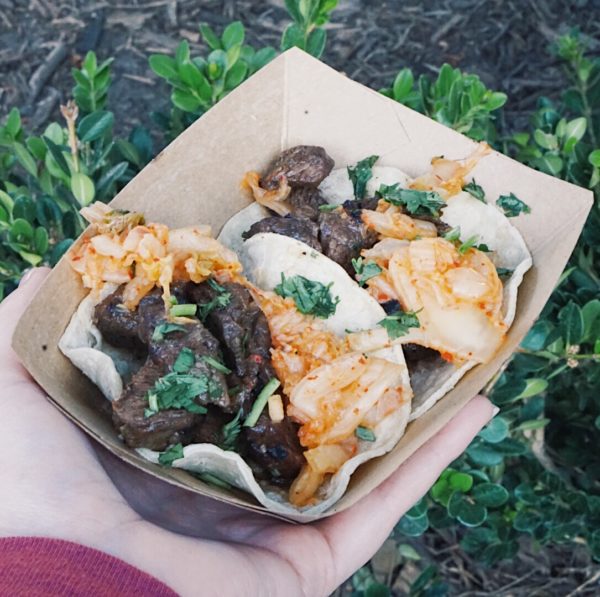 5. Korean Barbecue Beef Short Rib Tacos with Kimchi Slaw
Whether you are a fan of Korean Food or not, anyone can appreciate this dish. Though probably not as spicy as traditional Kimchi, these tacos were very delicious and would be devoured by anyone. Additionally, the short ribs were also incredibly tender and surprisingly lean.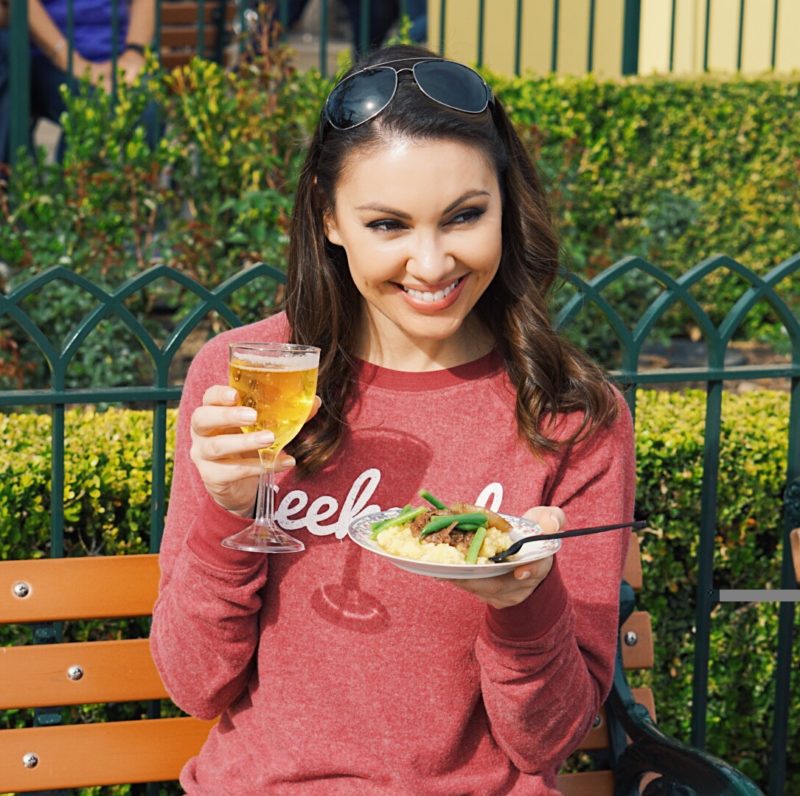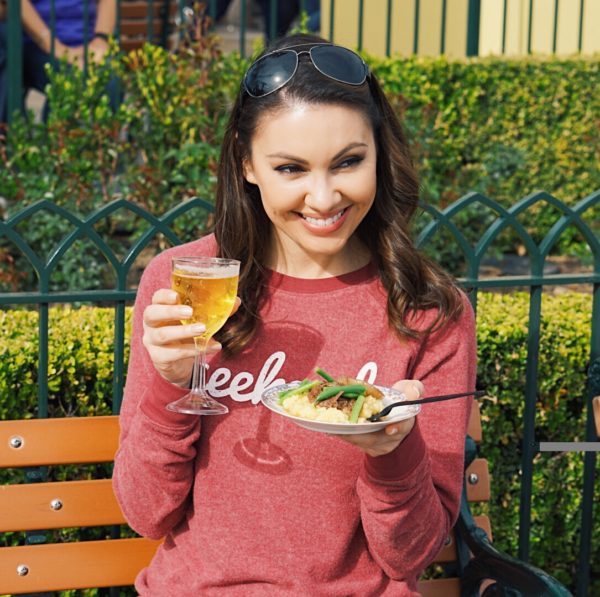 Honorable Mentions are the BBQ Mac & Cheese at Bacon Twist, Pear Bellini (made with fresh Pear puree and so good) at Uncorked California, & The Ace Premium Hard Cider ( I love this stuff) at The Onion Liar.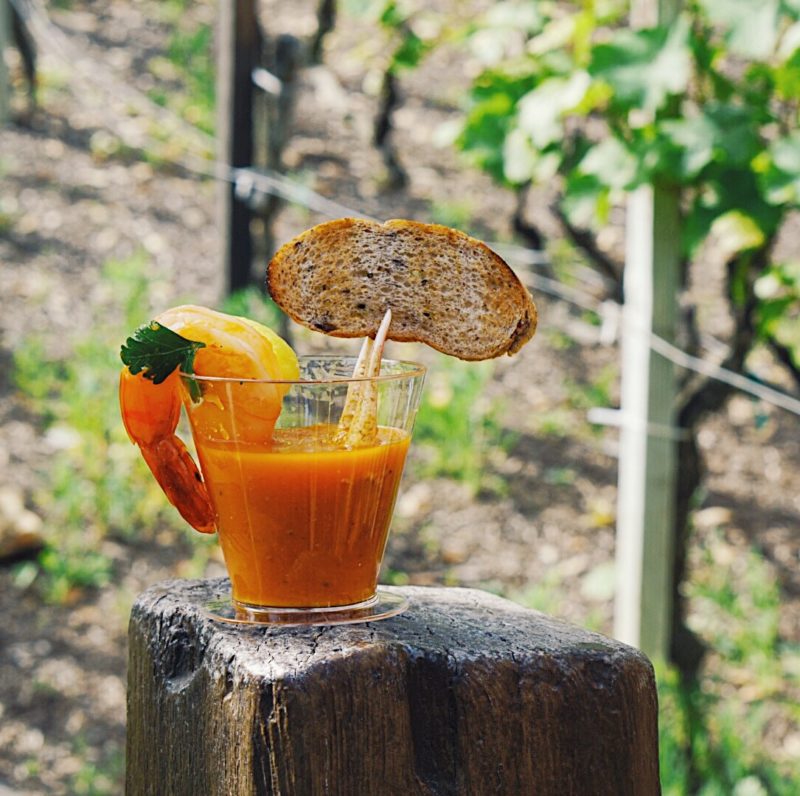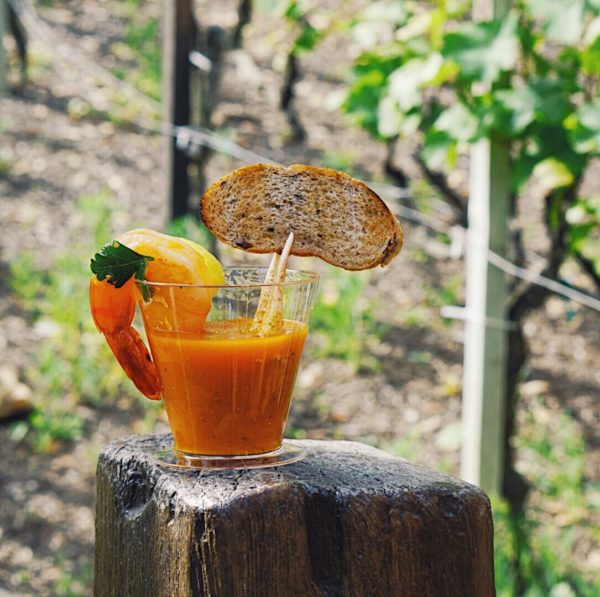 The Chilled Cioppino with Crab Claw & Shrimp at Olive Us was also popular, but I found the actual soup lacking in flavor. On the other hand, I did like the crab claw. I mean it's a crab claw. What's not to like?
Finally, the biggest disappointment was the Grilled Beef Tenderloin Slider from Garlic Kissed. Though it appealed to all the men and was a hot ticket item, it was not very good. Mine came out basically raw. Medium rare would be fine, but this was barely cooked, cold, and fatty. I took a bite and immediately spit it out. No Bueno!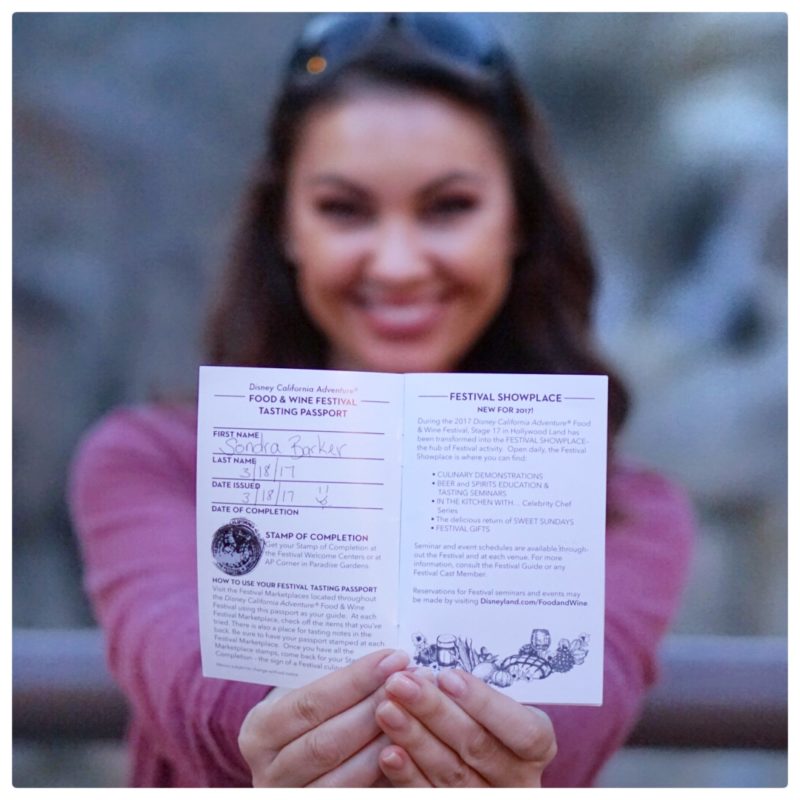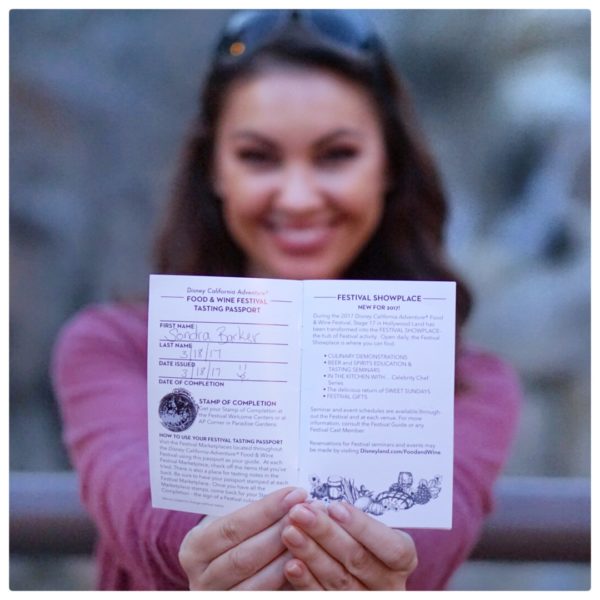 Have you been to the 2017 Disneyland Food and Wine Festival? What was your favorite foodie find or what are you most excited to try?