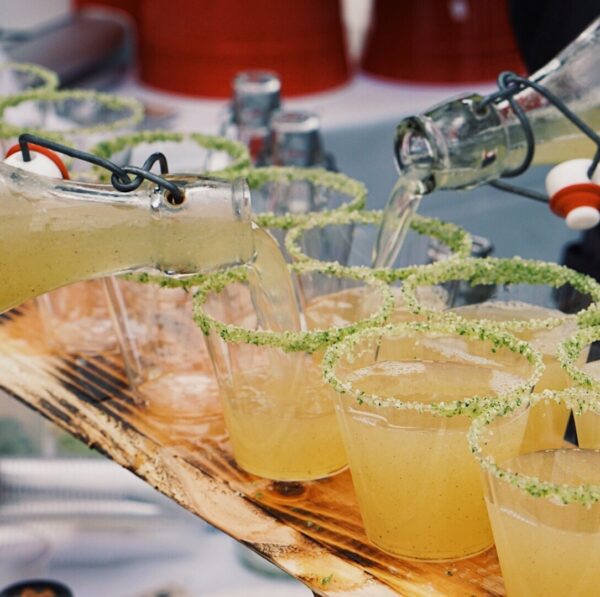 Ghost Bloody Mary by Saint Marc
Fresh Toast by OC Weekly is quickly becoming one of the most popular annual foodie events in Orange County. I can't really say I am surprised. The event is dedicated to my favorite food group, brunch! Saturday we indulged in delicious brunch bites, epic bloody marys, and took in the beautiful Newport Beach scenery. Here is a full recap of all the highlights and favorites from this amazing event.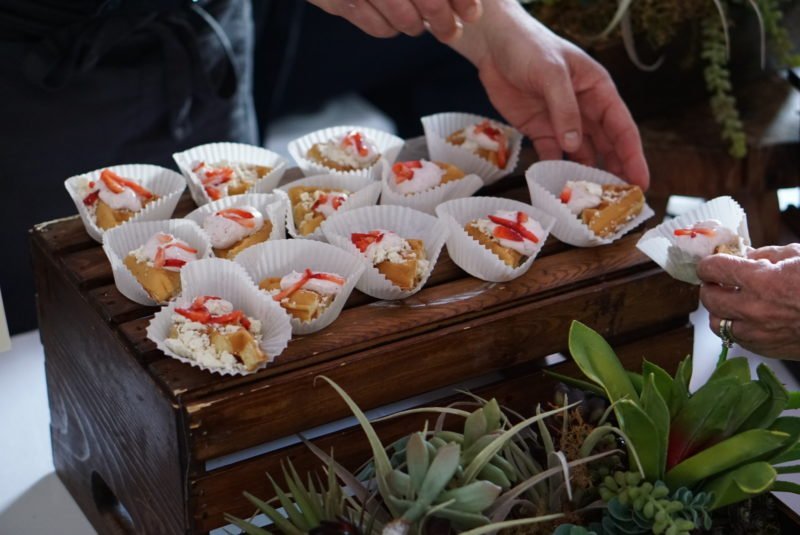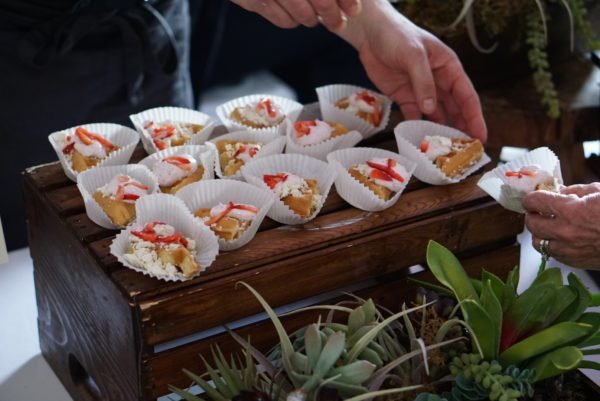 O'Neills Corn Waffle with Foie Gras & Strawberry Whip Cream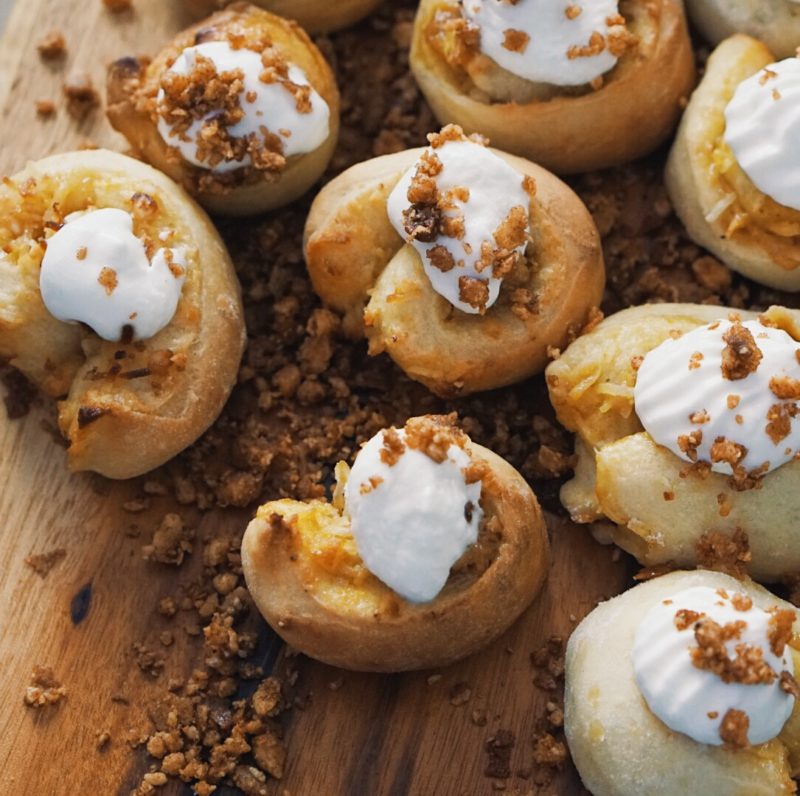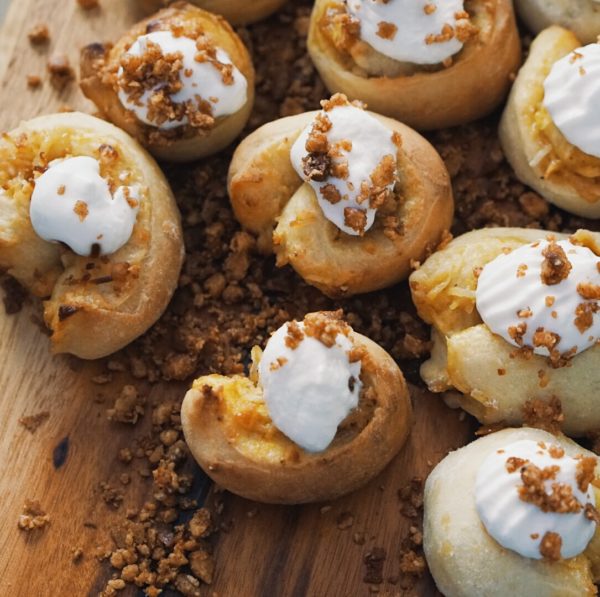 The Cannery Coconut Quince French Toast with Whip Cream and Nut Crumble
This year's OC Weekly event was even bigger than last year. Every vendor really got creative and brought their A-Game. Attendees got to sample delicious bites like duck chilaquiles, waffles with foie gras and strawberry whip, and coconut french toast puffs with nut crumble. In fact, the event was so big I didn't even get around to sampling ever single dish which is unheard of for me.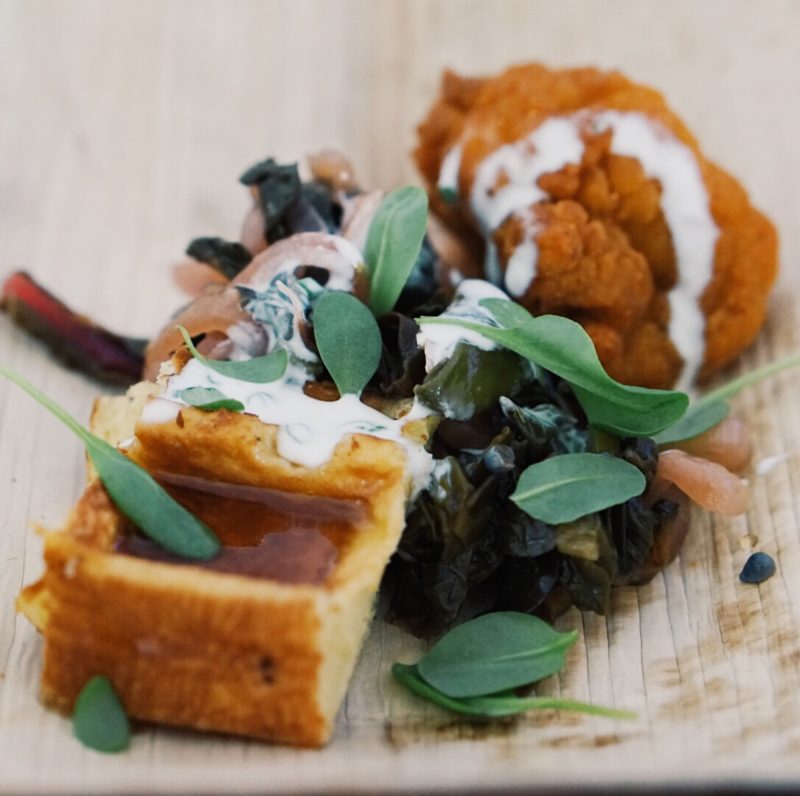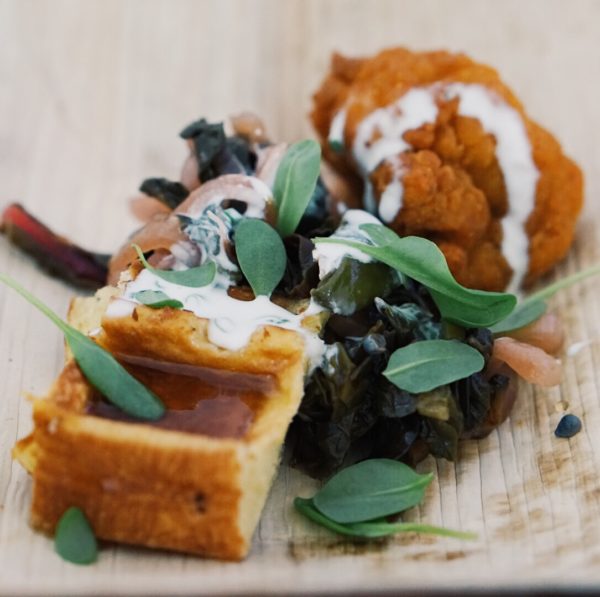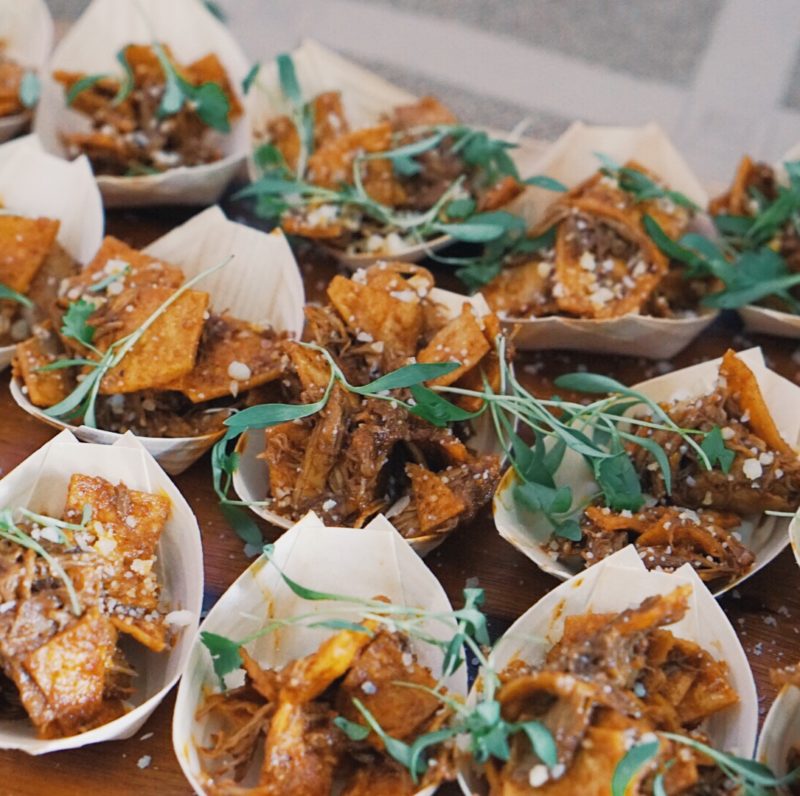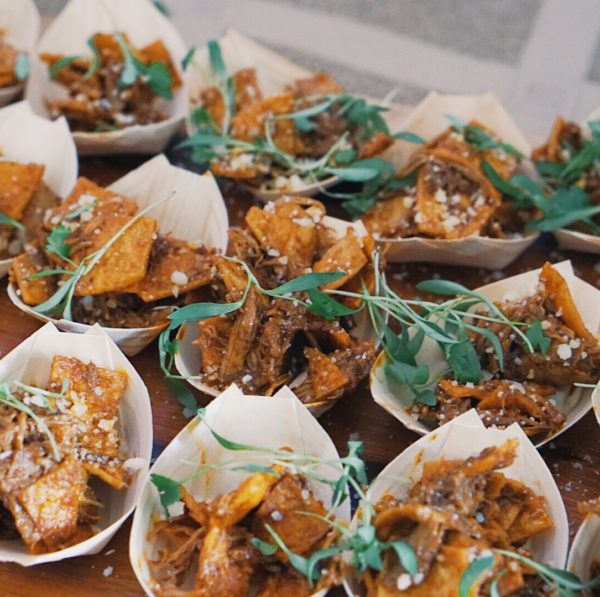 The Cannery Duck Chilaquiles
Then there was the epic Bloody Mary Battle that did not disappoint. These bloody marys were more like meals and I loved the creativity. A & O Kitchen garnished their bloody mary with poke on a wonton chip, while 90 Pacifica served an entire pulled pork sandwich with a jalapeno deviled egg. My favorite bloody mary was the unique Ghost Bloody Mary from Saint Marc. This unique concoction is made from the strained juice of the tomato which is why it is more yellow than red. It is then garnished with fresh lemon & lime giving it a refreshing flavor almost like lemonade.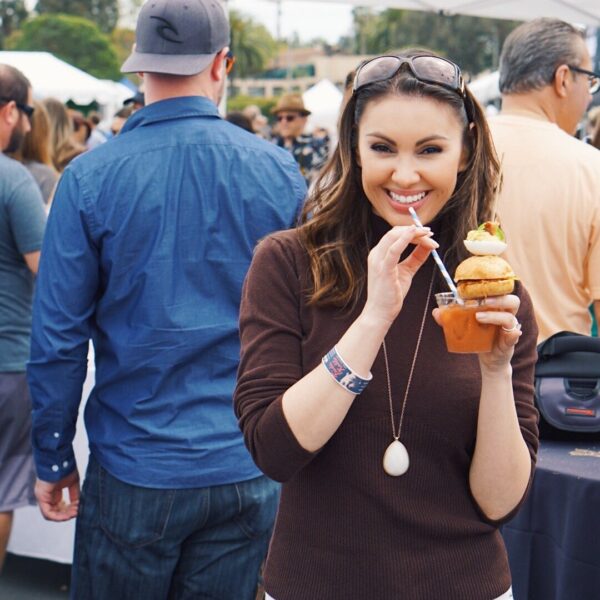 90 Pacific Bloody Mary with a Pulled Pork Sandwich and Jalapeno Deviled Egg
If you were lucky enough to get your hands on some OC Weekly Fresh Toast VIP tickets, they had a completely private area set up right on the beach with a live band for you to enjoy on the grass. The VIP area also came with extra seating and champagne.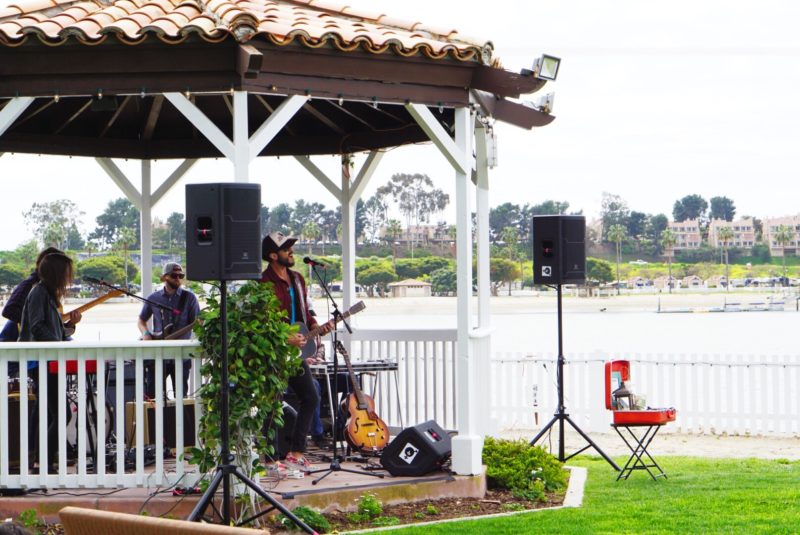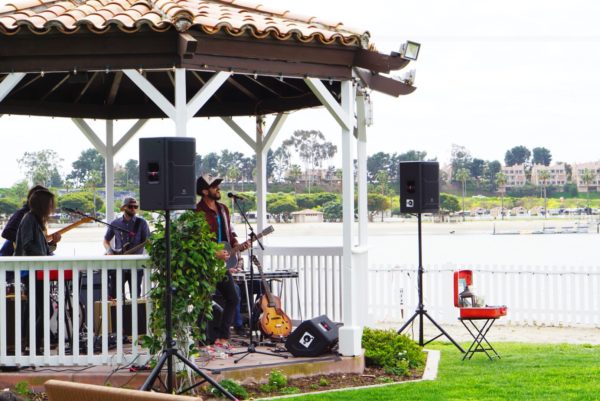 Finally, after overindulging in your favorite brunch bites, it would be extra wise to save a little room for dessert. Annie's had the most amazing ice cream sandwiches. This one-of-a-kind treat features two matcha green tea cookies with an outstanding pear gorgonzola ice cream. Messy perfection!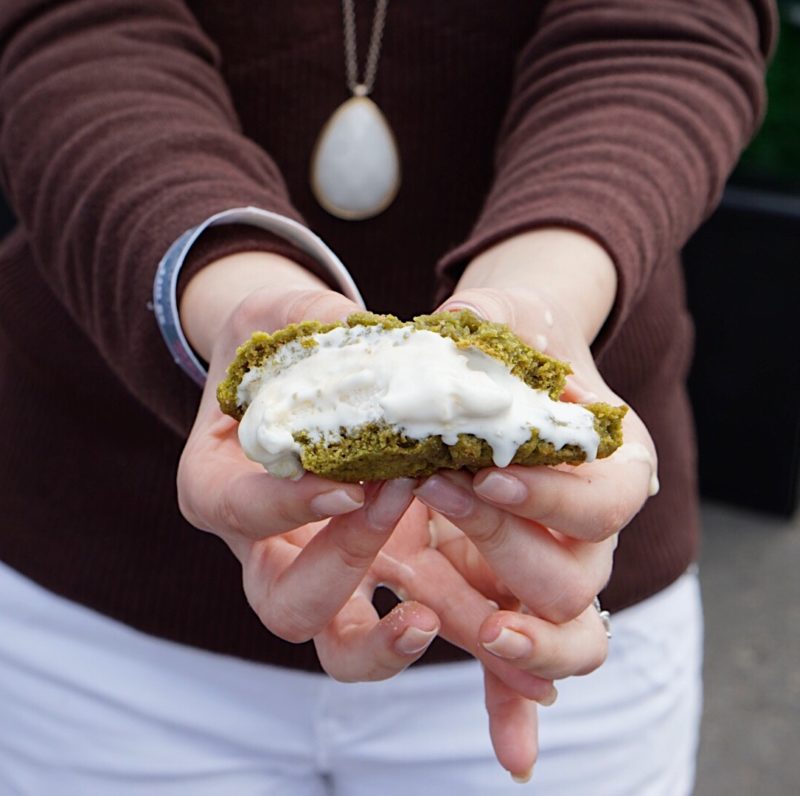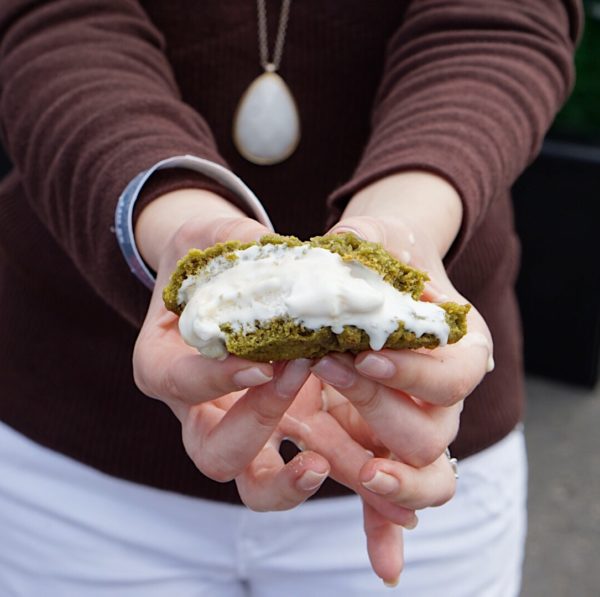 I hope to see everyone next year! Did you make it to Fresh Toast? Who were your favorites?