Several weeks ago I had this genius idea to get in the kitchen and attempt to make my own dumplings. After an epic fail, I reached out to the Mad Dumplings Food Truck in Orange County to get some behind-the-scenes pointers on how to make the most bomb dumplings you've ever had.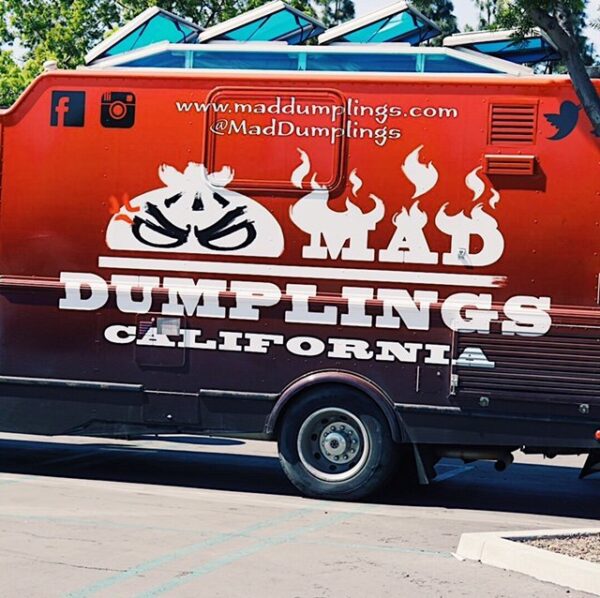 I'm happy to see the food truck scene growing in Orange County. Living in Los Angeles, everyone knows that some of the most delicious food comes from food trucks. In fact, many have gone off to open several popular restaurants like Egg Slut, The Hala Guys, and Komodo. Long gone are the days of roach coaches. Today's food trucks are nothing short of culinary genius and probably some of the best foodie finds around town.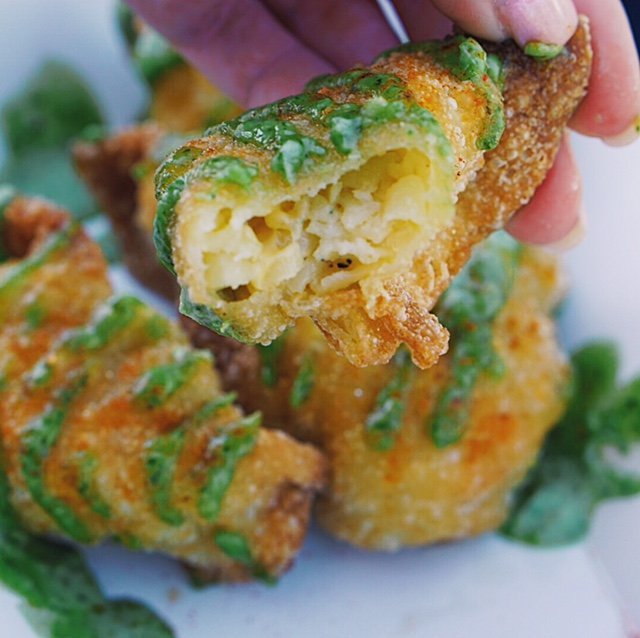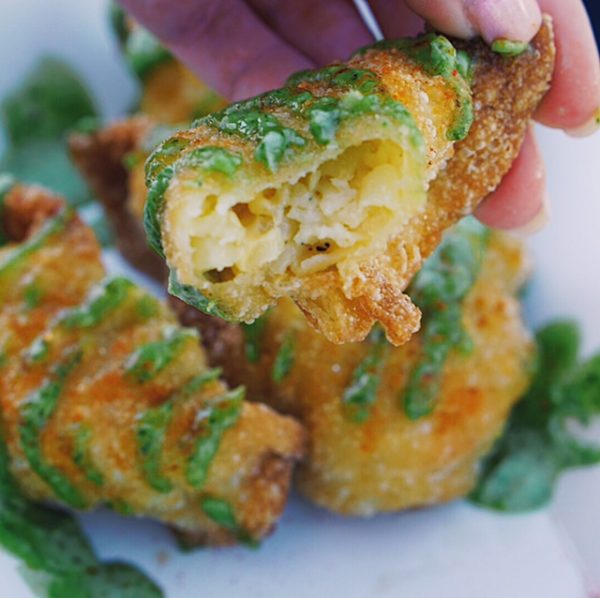 Orange County is finally stepping up their food truck game and fresh on the scene are the guys from Mad Dumplings. These aren't your traditional dumplings because what's the fun in that? This truck takes dumplings to a whole new level. If you're looking for the perfect cheat meal or if you're like me and could care less, then you're going to love everything about Mad Dumplings.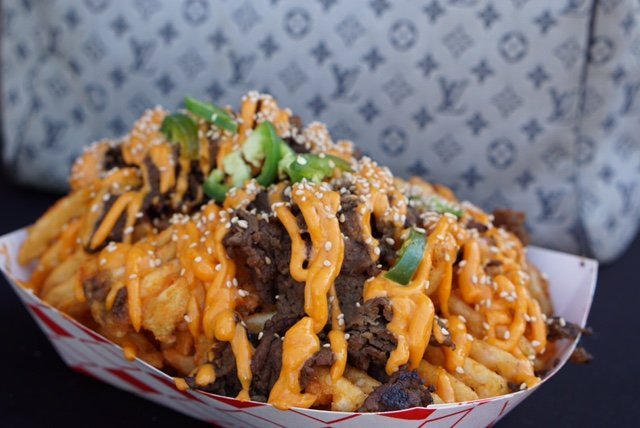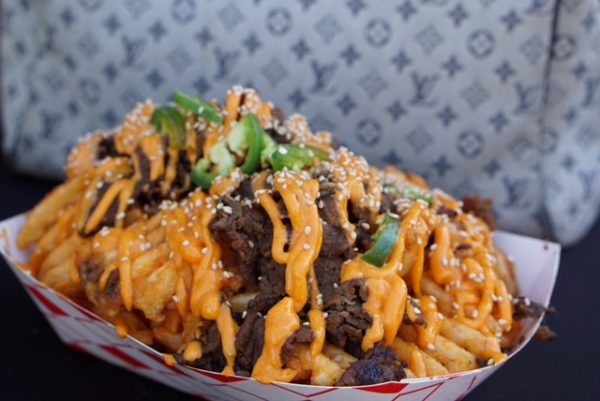 For starters, we have my personal favorite the Mac Attack. A delicious macaroni & Cheese dumpling, deep-fried and topped with spicy cilantro mayo & cayenne pepper. Oh my goodness, as if mac and cheese weren't good enough on its own, this just knocked it out of the park. Now if you really want to have a party you"ll also get the Bulgogi Waffle Fries. These babies are made from thinly sliced ribeye steak, marinated in a sweet & savory Korean blend served over a generous bed of crispy waffle fries. Topped with[amazon_textlink asin='B0002PSOJW' text=' Sriracha' template='ProductLink' store='prettyfitfood-20′ marketplace='US' link_id='68fdfc30-1a54-11e7-9ed1-c51e0668c551′] mayo, sesame seeds, and jalapenos.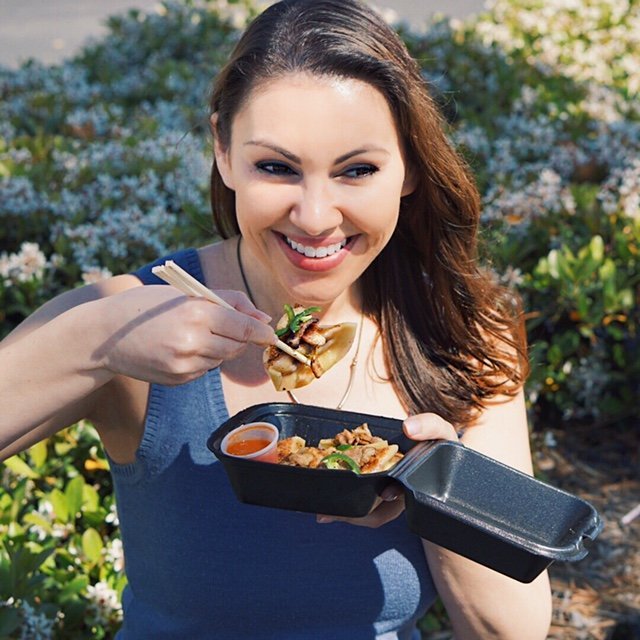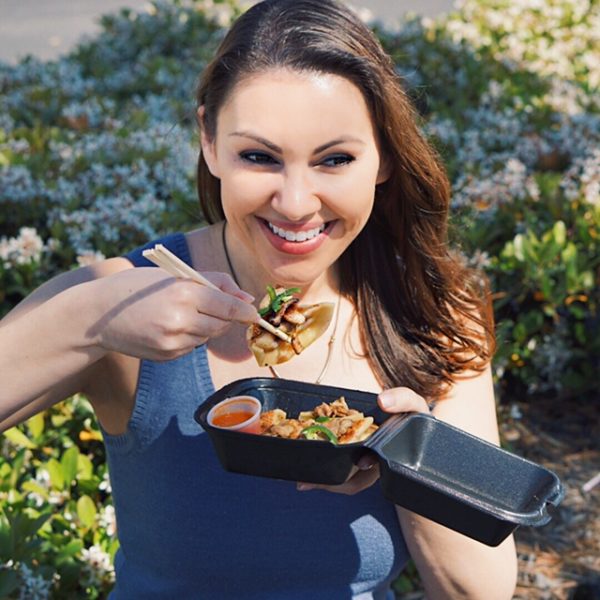 Then, the Broken Meatball Dumplings were so good my assistant couldn't get enough of them. They feature a classic Italian meatball stuffed inside a deep-fried dumpling skin, sprinkled with parmesan cheese and served with a side of warm marinara. Mamma Mia, someone has a tough job! But hey, maybe you want something a little more classic. Then you"ll want to get those [amazon_textlink asin='B00S7035BG' text='Longanisa' template='ProductLink' store='prettyfitfood-20′ marketplace='US' link_id='8358f6db-1a54-11e7-a5b7-6325e55aad8f'] Dumplings with Pork Belly. Absolute perfection!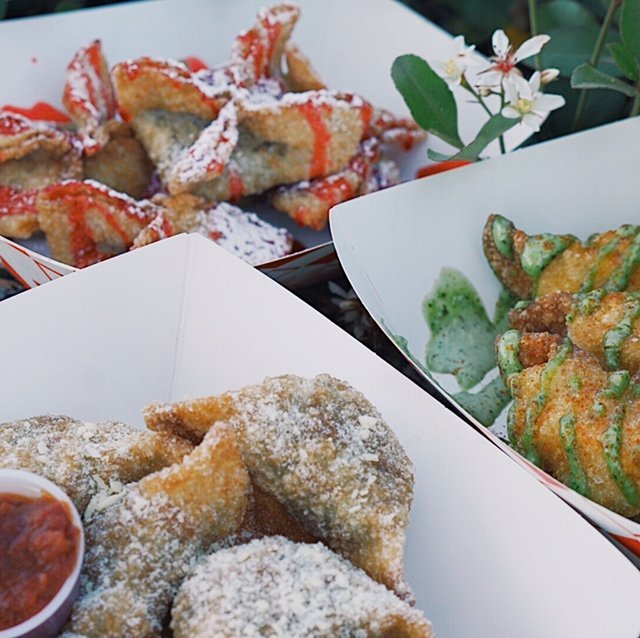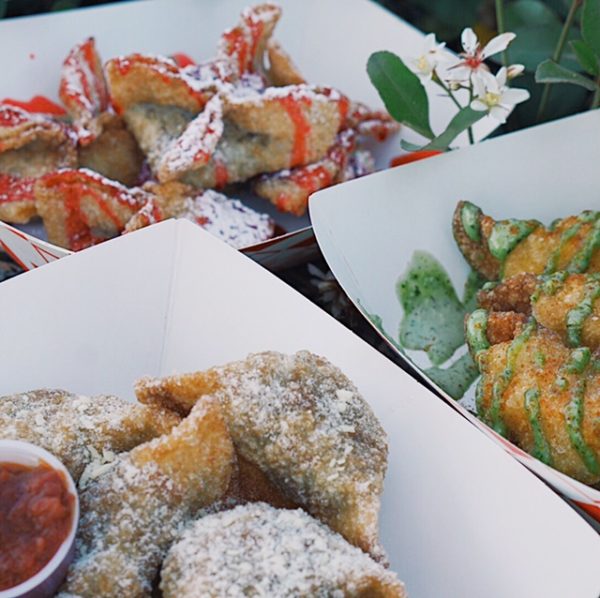 In addition to chowing down on some Mad Dumplings, the owners were nice enough to give me a little behind-the-scenes tour. Since my last attempt at [amazon_textlink asin='B01LYKIJ6Y' text='making dumplings' template='ProductLink' store='prettyfitfood-20′ marketplace='US' link_id='c76613c3-1a54-11e7-9f68-cdbbe548ce68′] didn't go so well, I was able to get some great pointers (hint: add more sesame oil so your dumplings aren't dry like mine were). You can check out all the dumpling making action in the video below.
For the Mad Dumpling Where Abouts and Schedule you can visit their website at
https://www.maddumplings.com/
or by following them @maddumplings on Twitter & Instagram