All my Foodie Friends in L.A. should be stoked right now because my favorite brunch spot, Jimmys Famous American Tavern, just opened in Santa Monica. JFAT is blowing up in California and I can't really say that I am surprised. They take traditional favorites like chicken & waffles, biscuits & gravy, fried chicken, and meatloaf and elevate them to a whole new level of yummy goodness.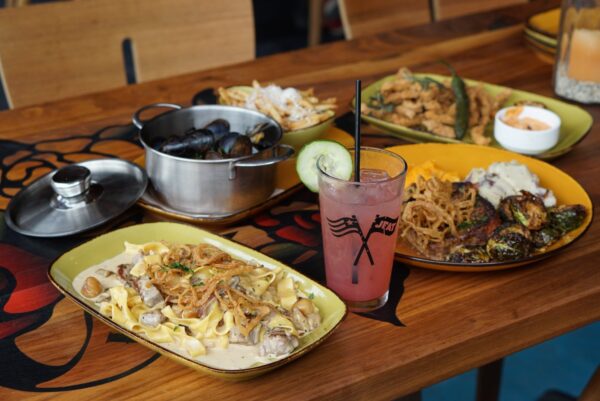 Located right on the main Ocean Ave. strip, this new Santa Monica location is literally steps away from the beach. The restaurant is open, bright, airy, and perfect. One thing I know about my LA Foodie's is they love when comfort foods are reinvented and delivered in a fresh new way. Luckily, that is exactly what you can expect at Jimmys Famous American Tavern. I've eaten at JFAT so many times that I decided this time I would try some new selections. I, of course, ended up leaving with a full belly and a bunch of new faves.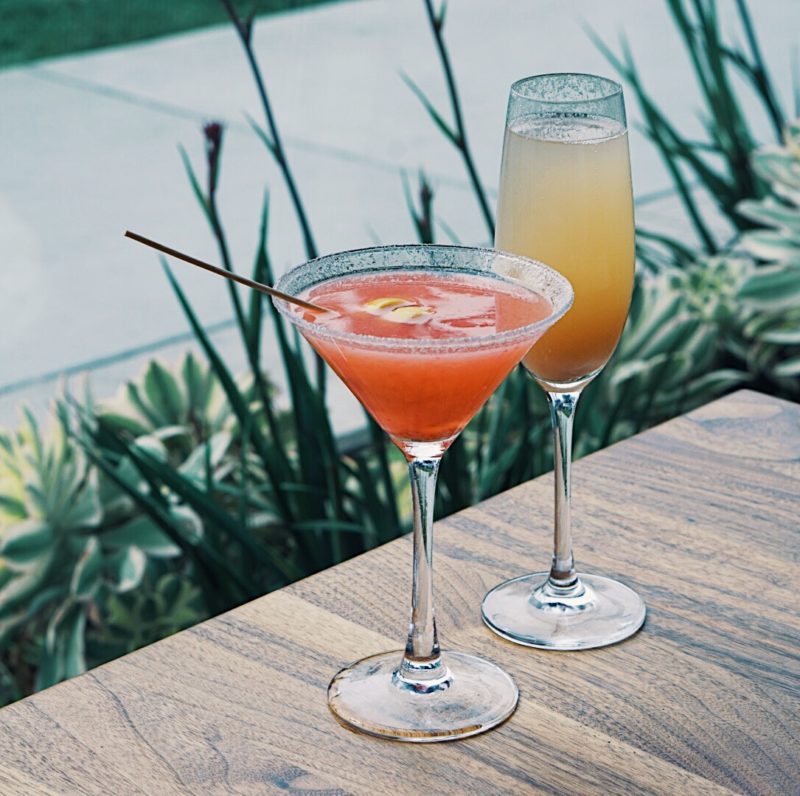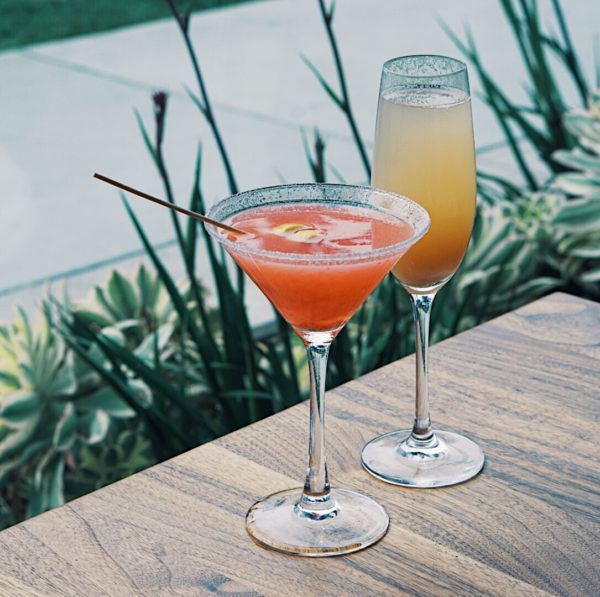 First, when you get to JFAT, it is an absolute must that you order the Bloody Meal Mary. You can check it out here from the brunch post I did on the JFAT in Dana Point. It is hands down one of the best Bloody Mary's I've ever had. Garnished with a jalapeno deviled egg, shrimp, pepperoni, cheddar cheese, and pepperoncini, you will not be disappointed. This time we also ordered several of their signature cocktails. My favorite is always a Bellini and we also ordered the Rasberry Rain and Cucumber Cooler.
First, we started with the Mussels & Fries appetizer. I happen to be a huge fan of serving crispy fries with mussels. They soak up the broth perfectly while managing to still stay nice and crispy. We also ordered the pear, black fig jam, blue cheese, fontina, prosciutto & arugula flatbread pizza which everyone could not stop raving about.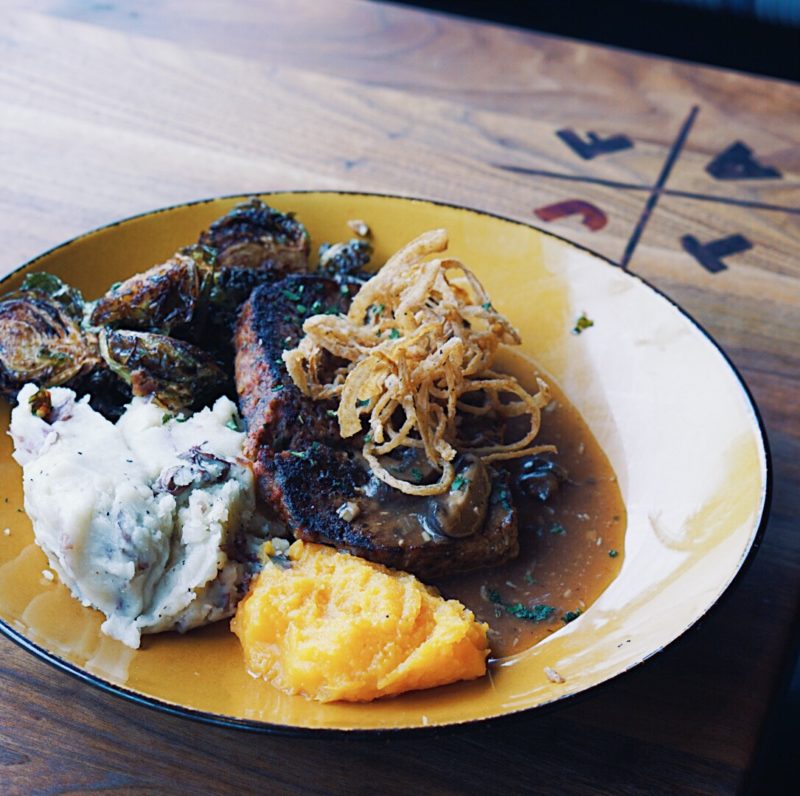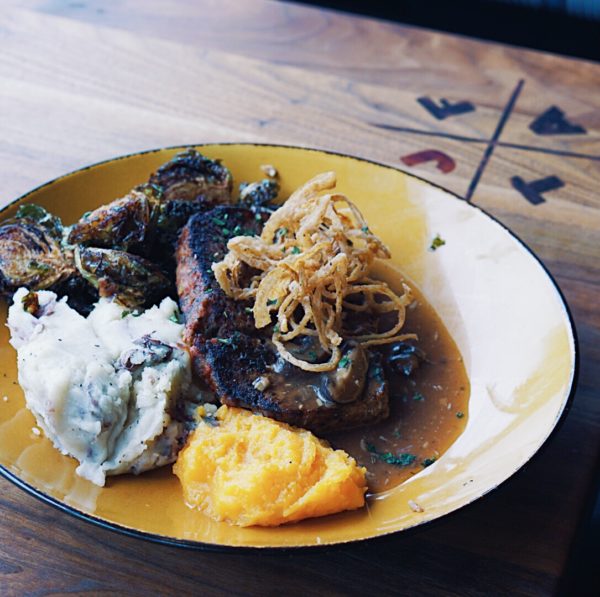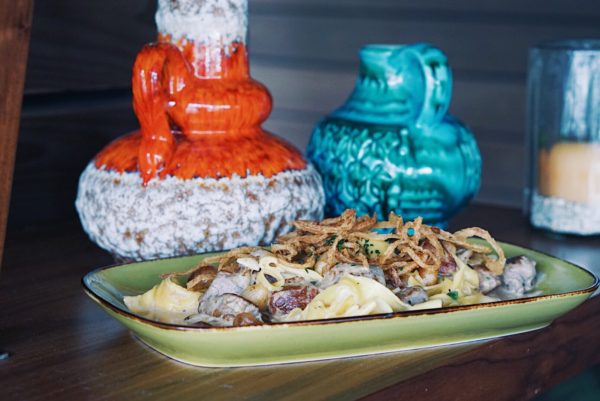 Next we decided to order several dishes from their dinner menu I had never tried before. I started with their Filet Mignon Stroganoff which is a favorite dish of mine and there's did not disappoint. In addition, it also helps that they top everything with those crispy shoestring onion rings. Shoestring onion rings are my favorite! I also ordered their meatloaf and it really was better than mom used to make. Sorry, mom! The meatloaf at Jimmys Famous American Tavern is served with brandied mushroom sauce, mashed potatoes, brussel sprouts and even a scoop of sweet potatoes. Leave your diet and calorie counting at the door because everything is cooked with bacon and its freaking delicious.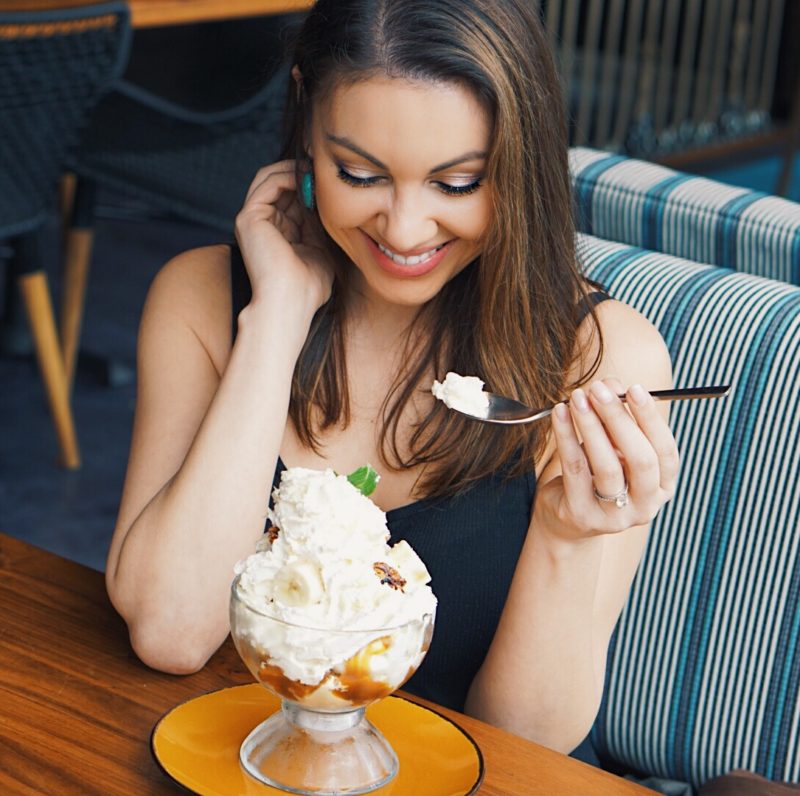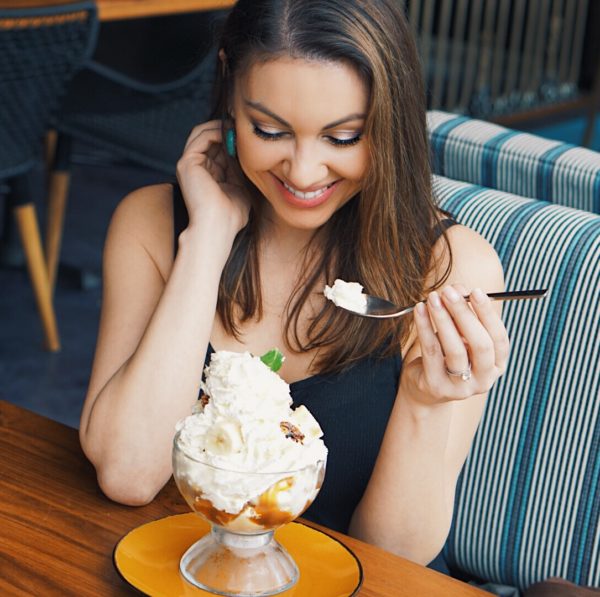 Finally, after indulging in the ultimate meal we even saved room for their famous Bananagedon. When you come to Jfat I highly recommend you go with a large group of friends so you can all just go crazy and pig out. Sharing is caring and it takes a team of 3-4 to even attempt to finish this dessert. Their delicious Bananagedon is an enormous bowl filled with fresh bananas, pastry cream, pecan blondie crumbles, butter pecan ice cream, salty caramel sauce, candied pecans, white chocolate, and whipped cream. In other words, it is made out of everything dreams are made of.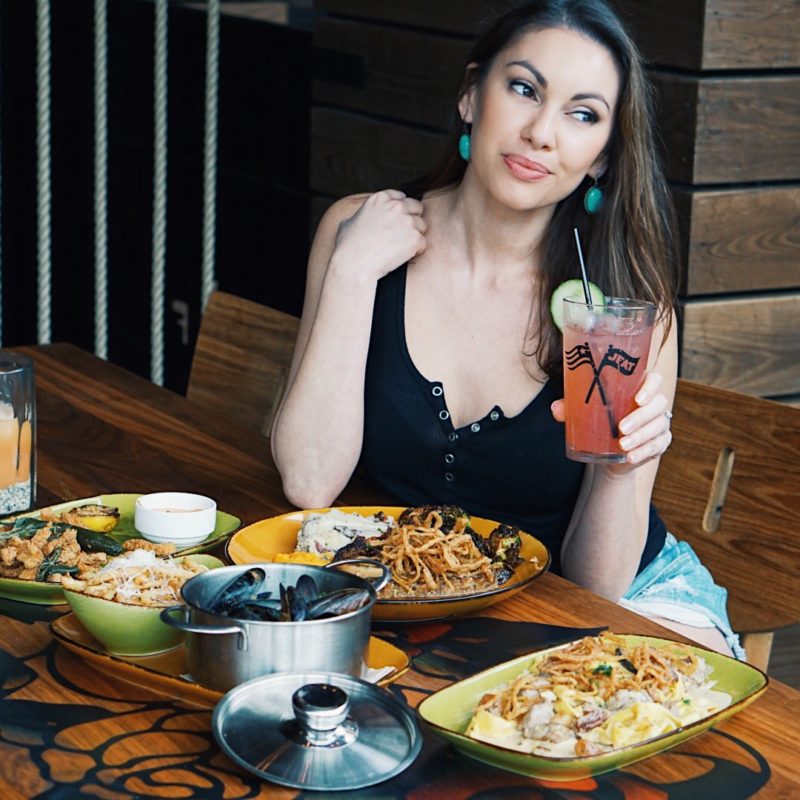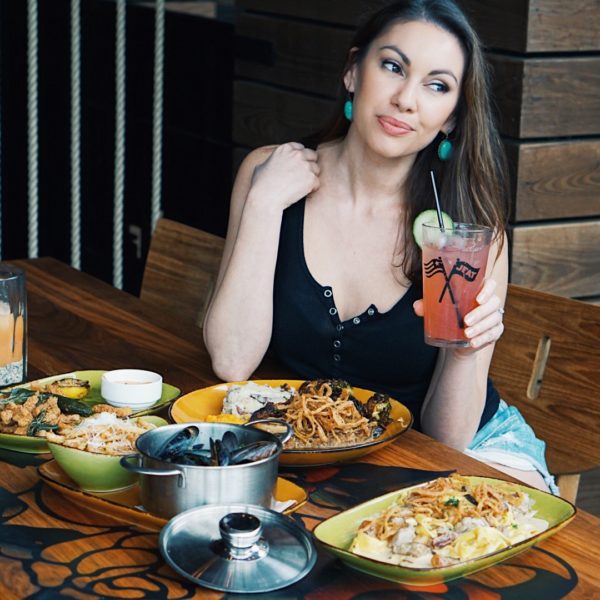 I've said this before but I will say it again, Jimmys Famous American Tavern rocks my taste buds!
Jimmys Famous American Tavern
1733 Ocean Ave
Santa Monica, CA 90401
424-929-5222
Their mouth watering cuisine is naughty comfort food taken to a whole new level. Most don't realize that 90% of the restaurants I write about I've already visited and personally reached out to the owners so I could return with all my equipment to take photo's and video.
Speaking of video, here is the behind the scenes of my visit to Jfat so you can see what it's like when I go on my food blogging adventures.