This week I had the pleasure of visiting Spoleto, the latest addition to Irvine's University Center. This year the University Center has seen a massive update with several new restaurants and even a Target under construction. I live ridiculously close to the campus and love driving over for a quick bite. They have every different type of cuisine you can imagine and now my life is complete because Spoleto is an Italian foodies dream come true.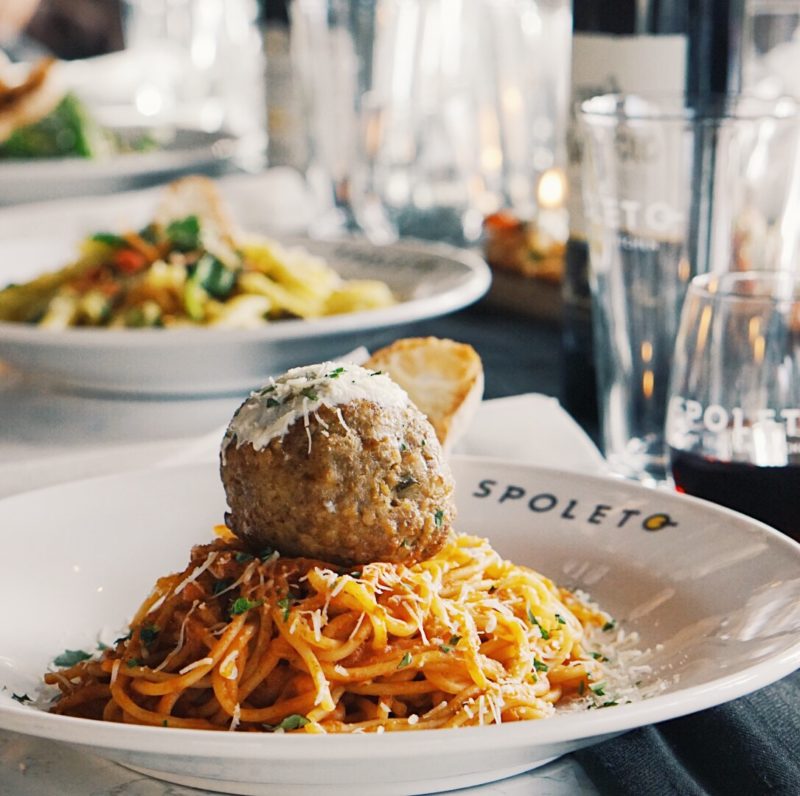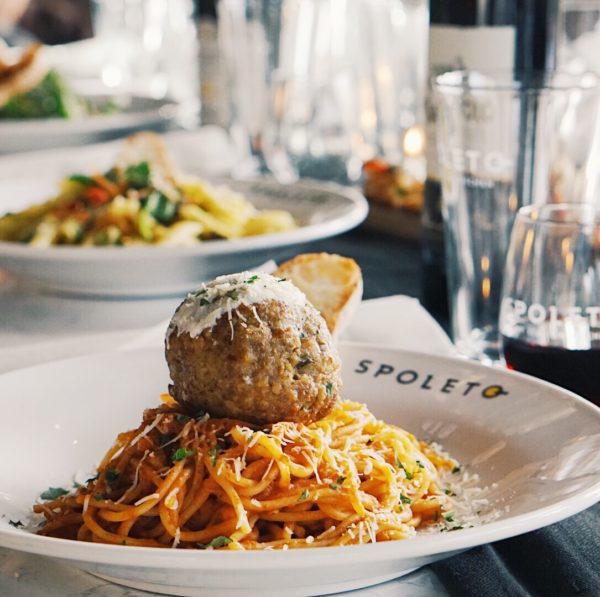 Now, with the average price per dish ranging at only $12 you might easily mistake this fast casual dining restaurant for an Italian version of Chipotle, but you would be mistaken. Spoleto has managed to offer fine dining ingredients at incredibly affordable prices. This is no exaggeration either. At Spoleto you will find fresh burrata, homemade sauces & meatballs, fresh colorful vegetables, [amazon_textlink asin='B01LYTWLFH' text='balsamic caviar' template='ProductLink' store='prettyfitfood-20′ marketplace='US' link_id='c7d78bcc-1a4f-11e7-9609-23a6a5807f2e'], and the owner's favorite truffle roasted mushroom.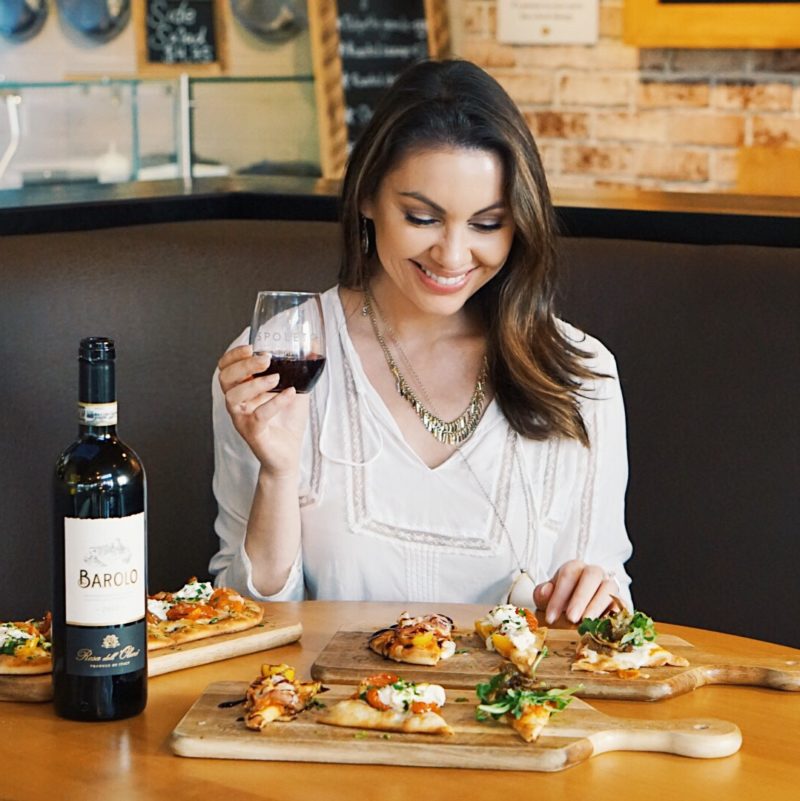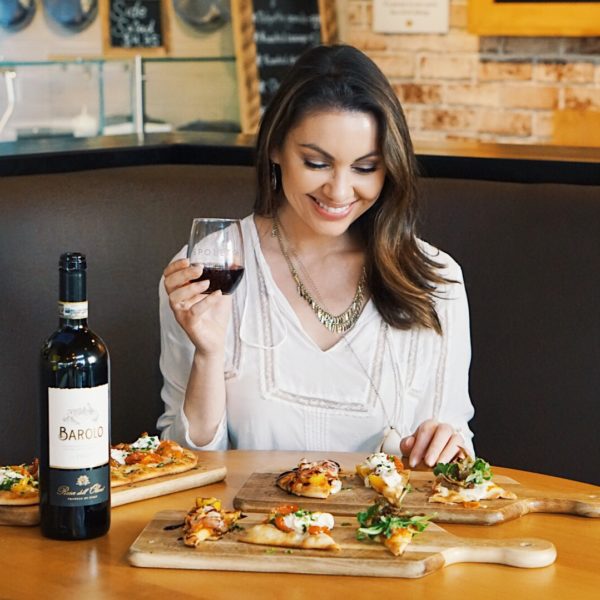 The motto at Spoleto is Culinary Freedom and they believe you should enjoy amazing Italian food, your way, and with the best ingredients. You can choose exactly how you want your dish made by first selecting if you'd like pasta, insalata, or focaccia. Pasta selections even include gnocchi, ravioli, as well other gluten free options! Then you can choose 6 different toppings and can even add on specialty ingredients like prosciutto and shrimp. Next, you can add their house-made favorites like sausage, roast chicken, or their giant delicious meatball. Finally, you can top it all off with some parmesan cheese, oregano, and even[amazon_textlink asin='B007D7OUE0′ text=' truffle oil' template='ProductLink' store='prettyfitfood-20′ marketplace='US' link_id='e8a698cb-1a4f-11e7-9825-d30ec1e31f78′].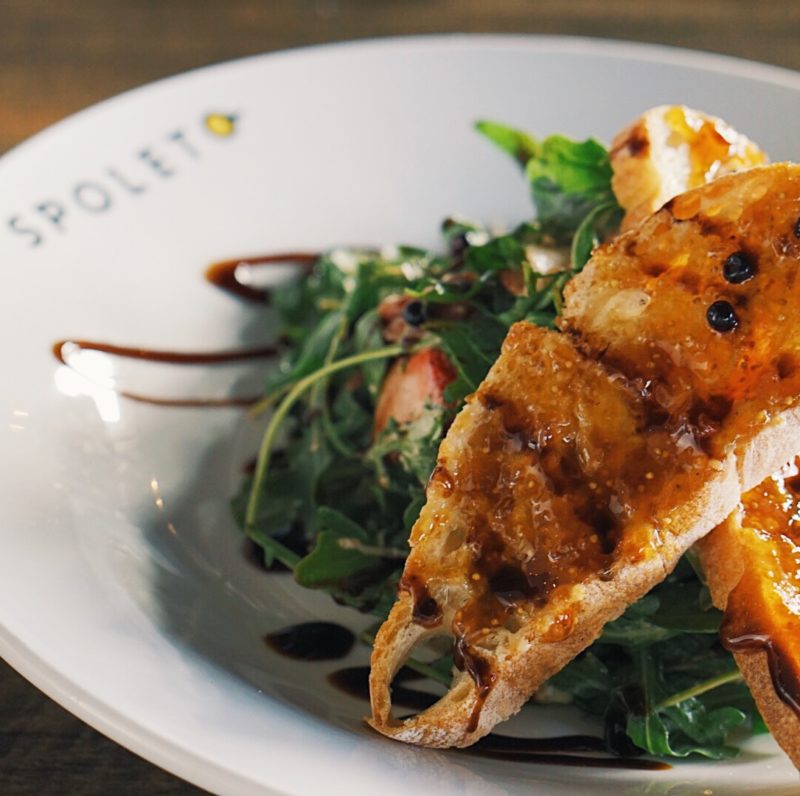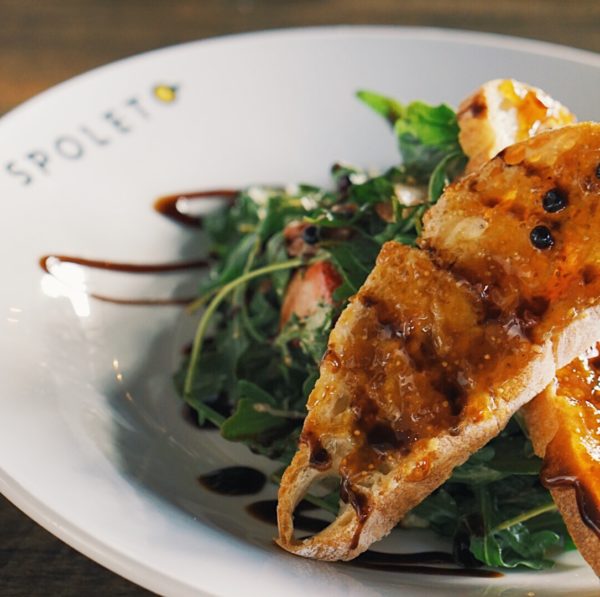 I also highly recommend the Chef Inspired Recipes which are amazing. My personal favorites are the Fig Prosciutto and Burrata Cheese. At only $10, this salad features arugula, strawberries, prosciutto, burrata cheese, their house-made balsamic vinaigrette, and is topped with balsamic pearls. The [amazon_textlink asin='B01LYTWLFH' text='balsamic caviar pearls' template='ProductLink' store='prettyfitfood-20′ marketplace='US' link_id='b874fa85-1a4c-11e7-b285-3193baf0a0e0′] are awesome and basically, like balsamic caviar. They remind me of the fruity popping boba I like to add to my frozen yogurt. This is an ingredient I've never seen before, not even at World Market. Their executive chef also gave us some tips on how to make these pearls at home with any liquid which you can see in the video below. Can you say champagne pearls? Yum!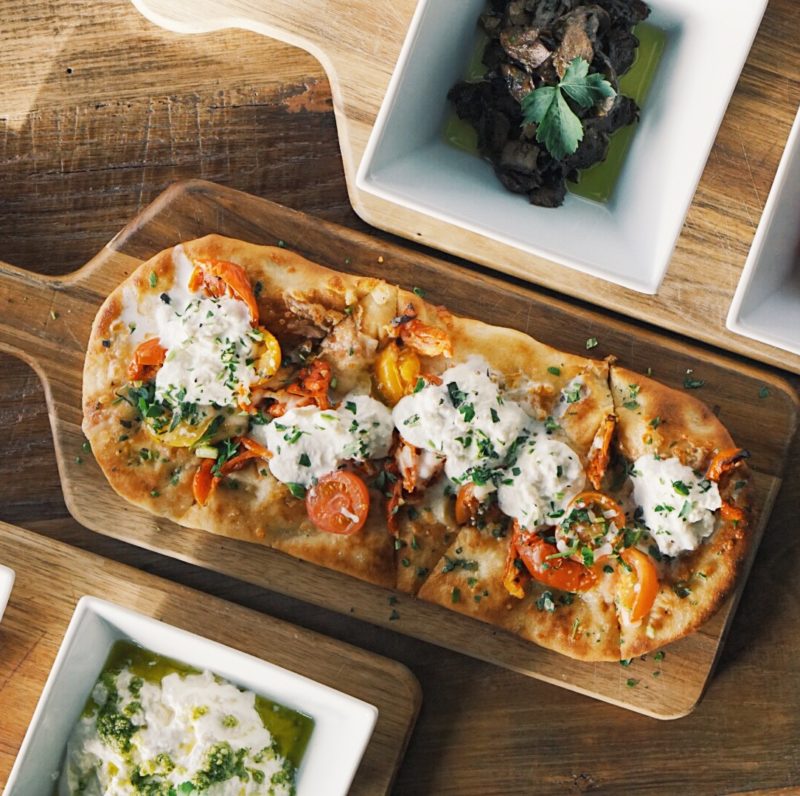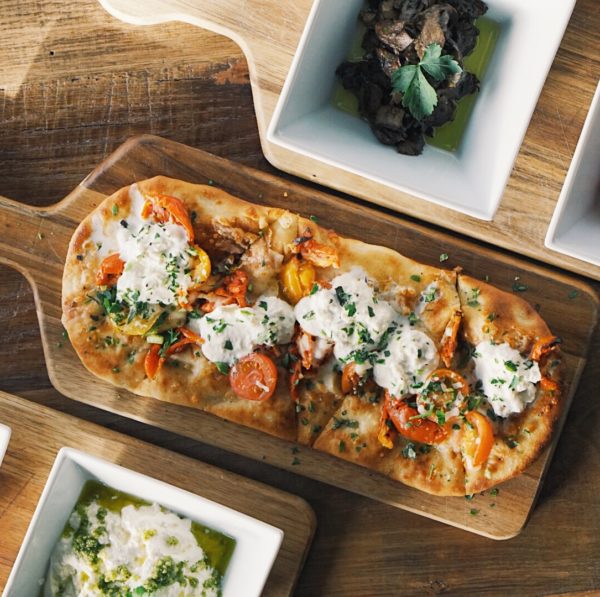 You also cannot go wrong with their Margarita Burrata FlatBread. The ingredients of olive oil, burrata cheese, roasted tomatoes, and herbs are so simple that you can taste just how fresh they really are. They are also very generous with the [amazon_textlink asin='B01MYLH3ND' text='burrata cheese' template='ProductLink' store='prettyfitfood-20′ marketplace='US' link_id='3aa46f25-1a50-11e7-a8dc-511a6ff20696′] and I love burrata! Which is of course why I also loved their spaghetti and meatball topped with burrata.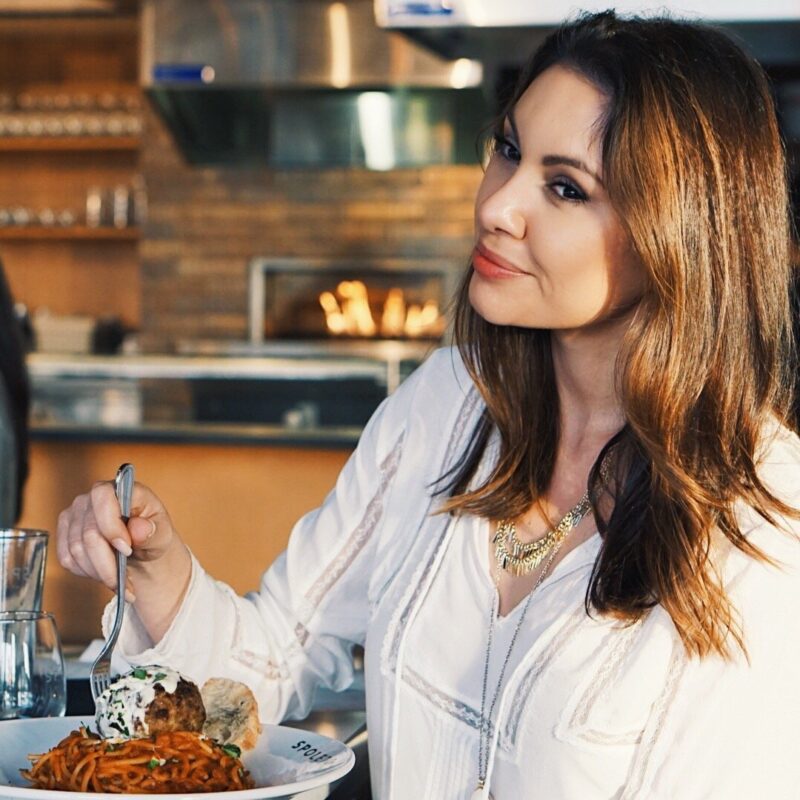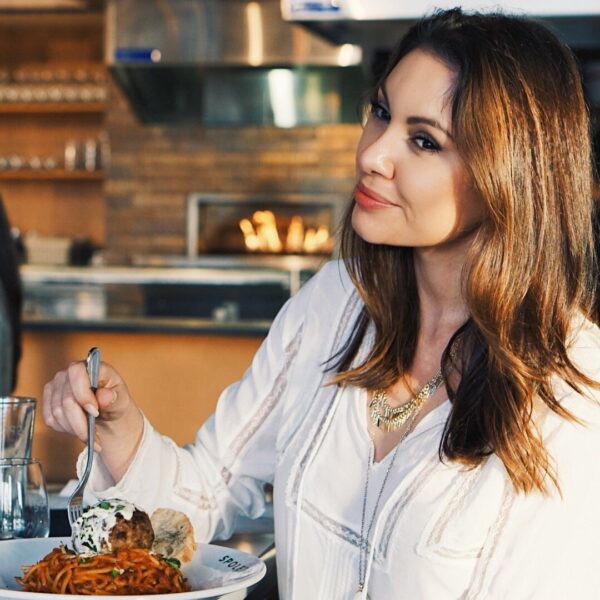 Besides the ingredients, Spoleto has an amazingly fun atmosphere. If you order the meatball you"ll see what I mean. The owner, executive chef, and staff are all so incredibly passionate and proud of what they do. Spoleto genuinely cares about their employees and even offers them the opportunity to create their own dishes which have been added to the menu. The creator of the Chef Inspired Dish even receives a share of the profits from each dish sold. Now that is employee appreciation.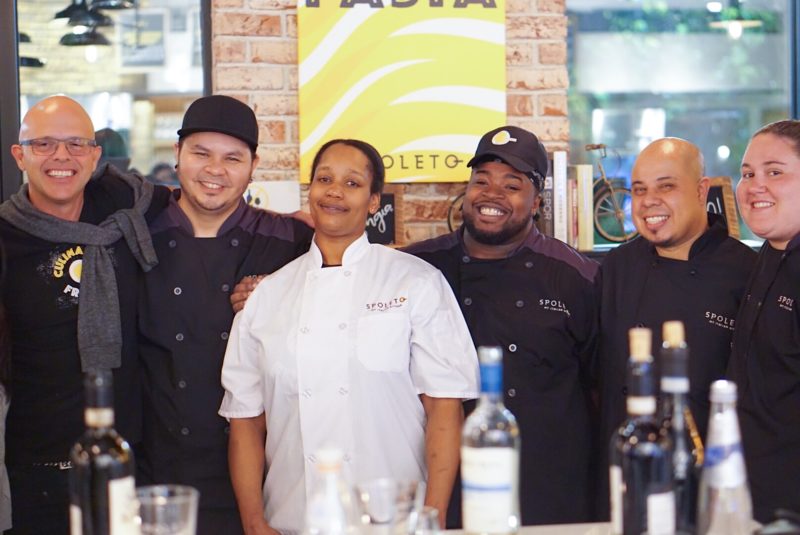 I am beyond thrilled that Spoleto is so close to home. What an awesome addition to Orange County that everyone can afford to enjoy!
Spoleto
12101 University Blvd, Ste. 219
Orlando, FL 32817
407-658-0593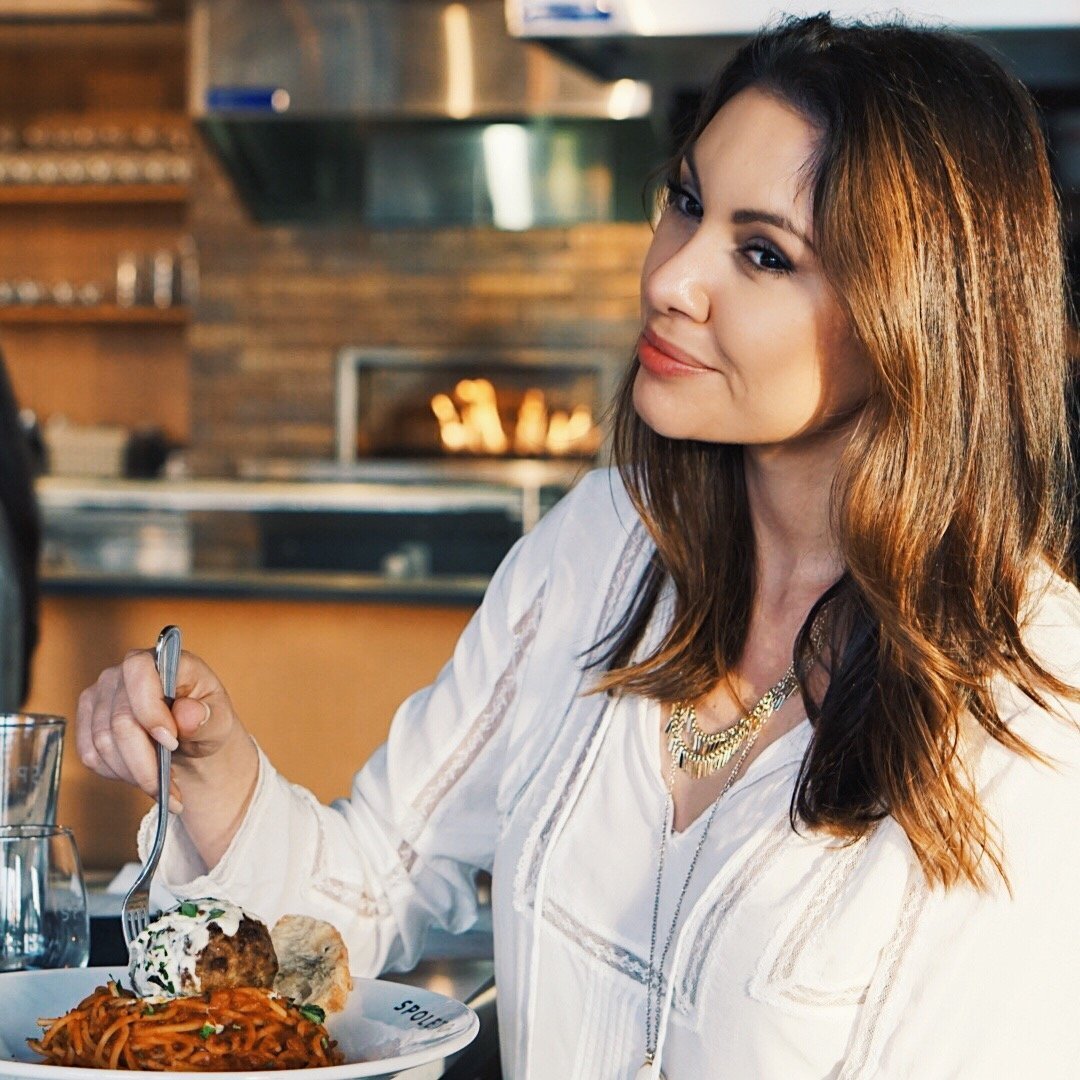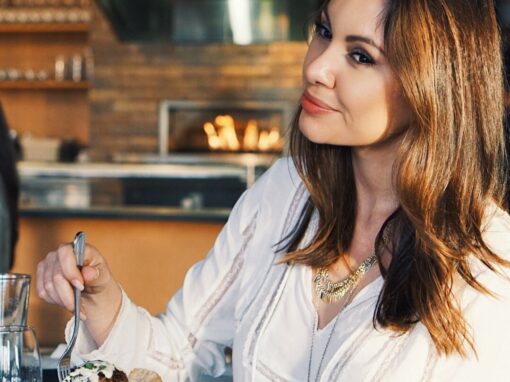 Balsamic Caviar Pearls
This recipe is from the executive chef of Spoleto for creating your own caviar pearls using any liquid such as balsamic, champagne, fruit juice, or wine.
Ingredients
Balsamic Vinegar

you can use any liquid from champagne, fruit juice, and wine!

Agar

gelatin

olive oil
Instructions
Bring your liquid and agar to a simmer. Once the liquid reaches 110 degrees, fill a dropper with olive oil. Slowly place drops of olive oil into the liquid to create your caviar pearls.