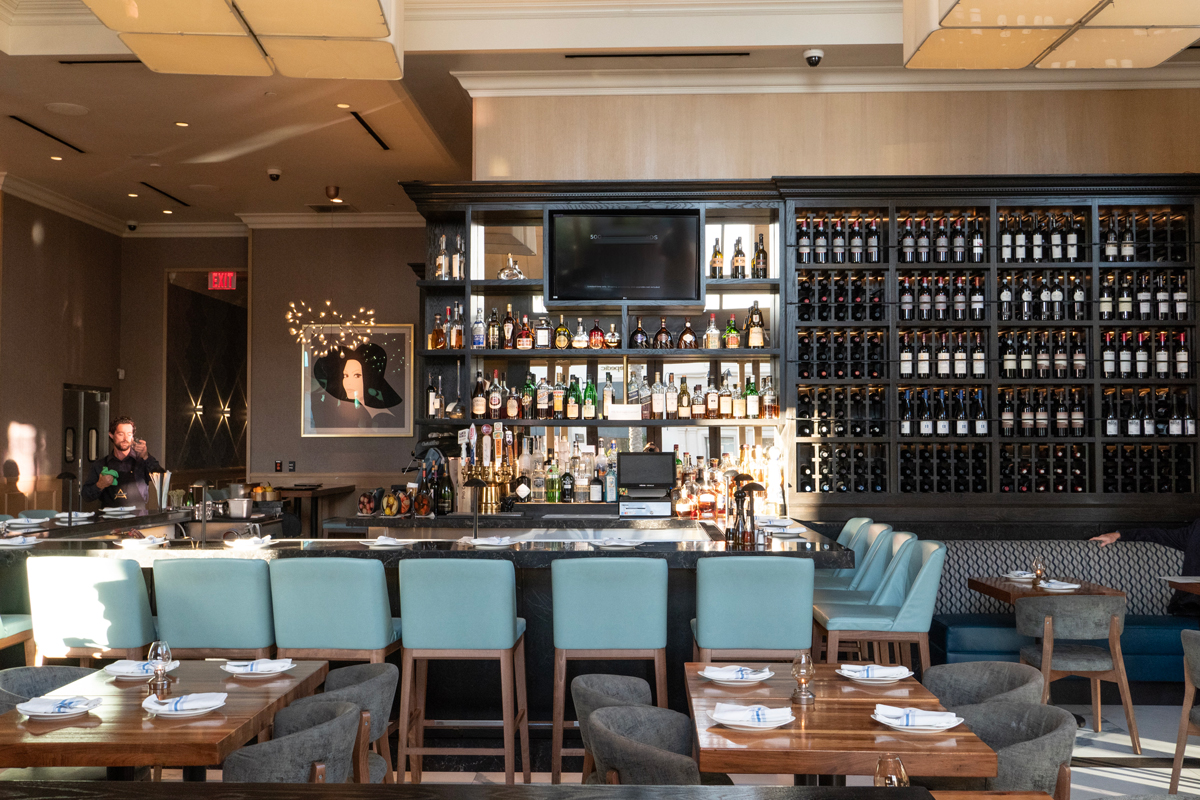 Growing up in New York so I've always been extremely selective about my pizza and Angelina's Pizzeria might be the best I've found in Southern California. New Yorkers tend to prefer their crust thin and more importantly they are all about the sauce. We often opt for extra sauce over extra cheese. Each slice at Angelina's Pizzeria brings me a feeling of pure nostalgic joy. In addition to their pizza, they also boasts a terrific menu, beautiful decor, and some of the best meatballs you'll ever have.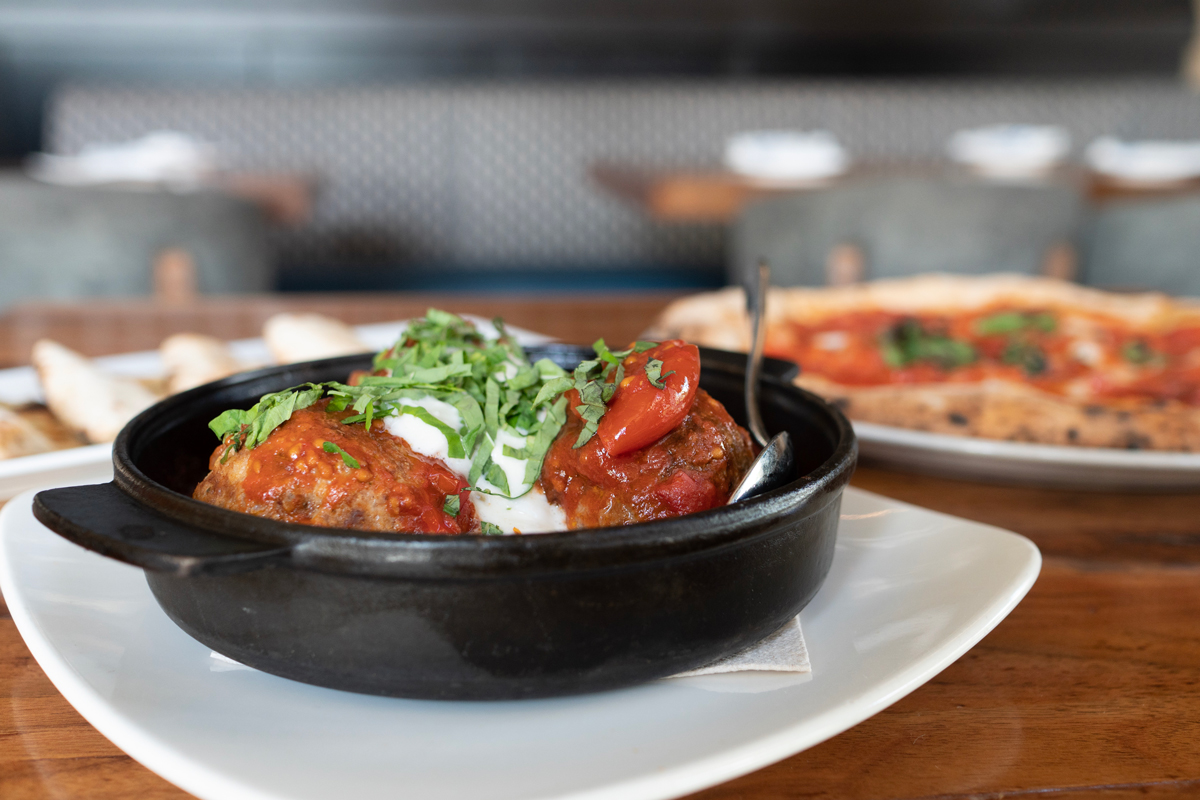 We began our Italian dinner with the Polpette al Sugo. This was three house-made napoletana-style meatballs, San Mariano DOP pomodoro sauce, burrata, and fresh basil. The meatballs were accompanied by four pieces of flatbread on the side. What makes their meatballs perfect is the preparation and homemade sauce.
Good meatballs should not have the same meaty texture as a burger.
The sign of a good meatball is when the meat has a soft moist texture. They should never feel chunky or tough. It is difficult to explain but the best example is that a good meatball should not have the same meaty texture as a burger. Additionally, a fantastic homemade marinara sauce is a must and Angelina's Pizzeria absolutely delivers.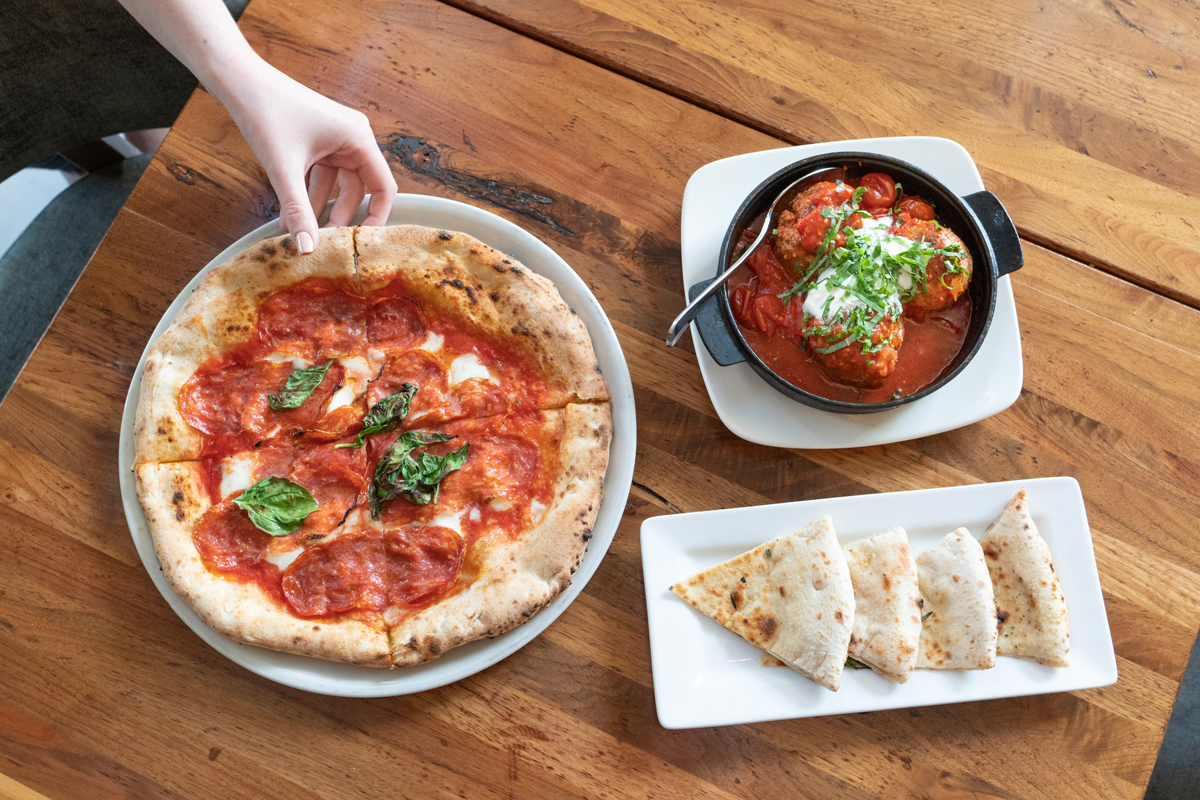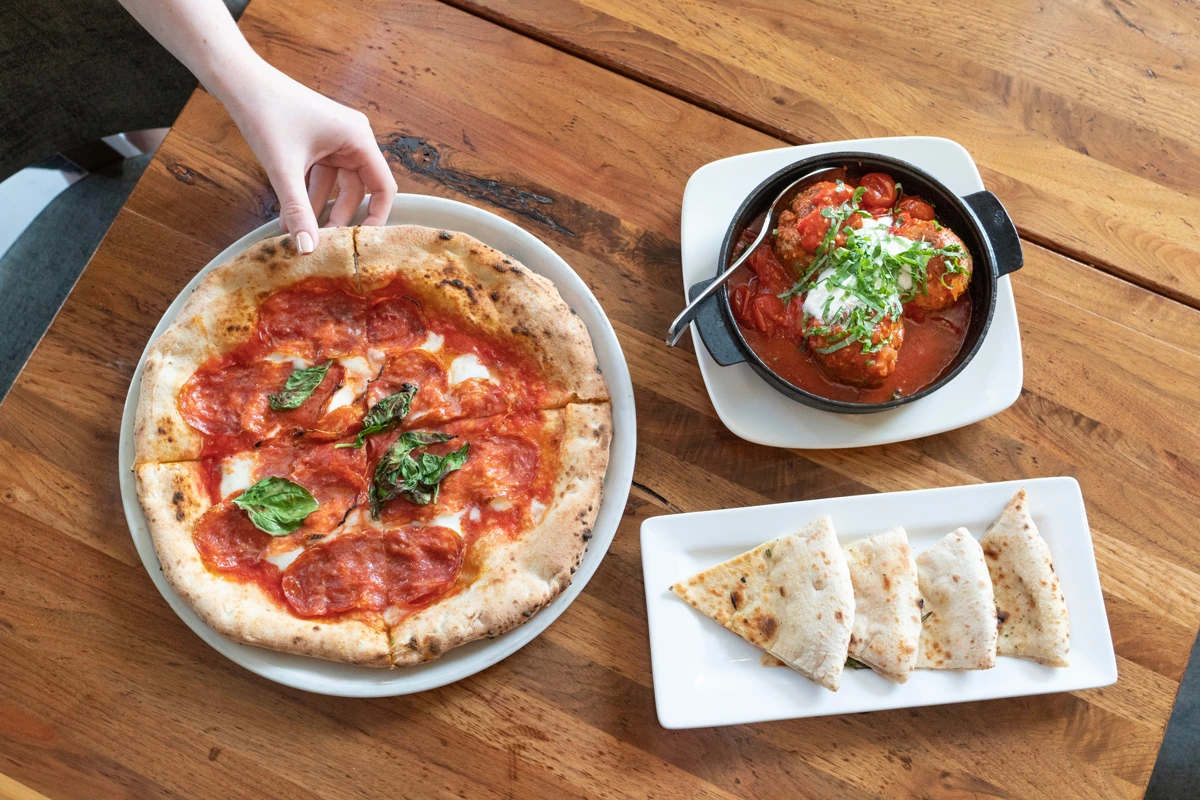 Next, we ordered their guest favorite, the Diavola pizza. This Napoletana-style pizza was topped with salame (choice of mild or spicy), mozzarella di bufala, San marzano DOP pomodoro sauce, and fresh basil. To say I'm obsessed with the pizza here is an understatement. It is hands down the best pizza I've had since leaving New York.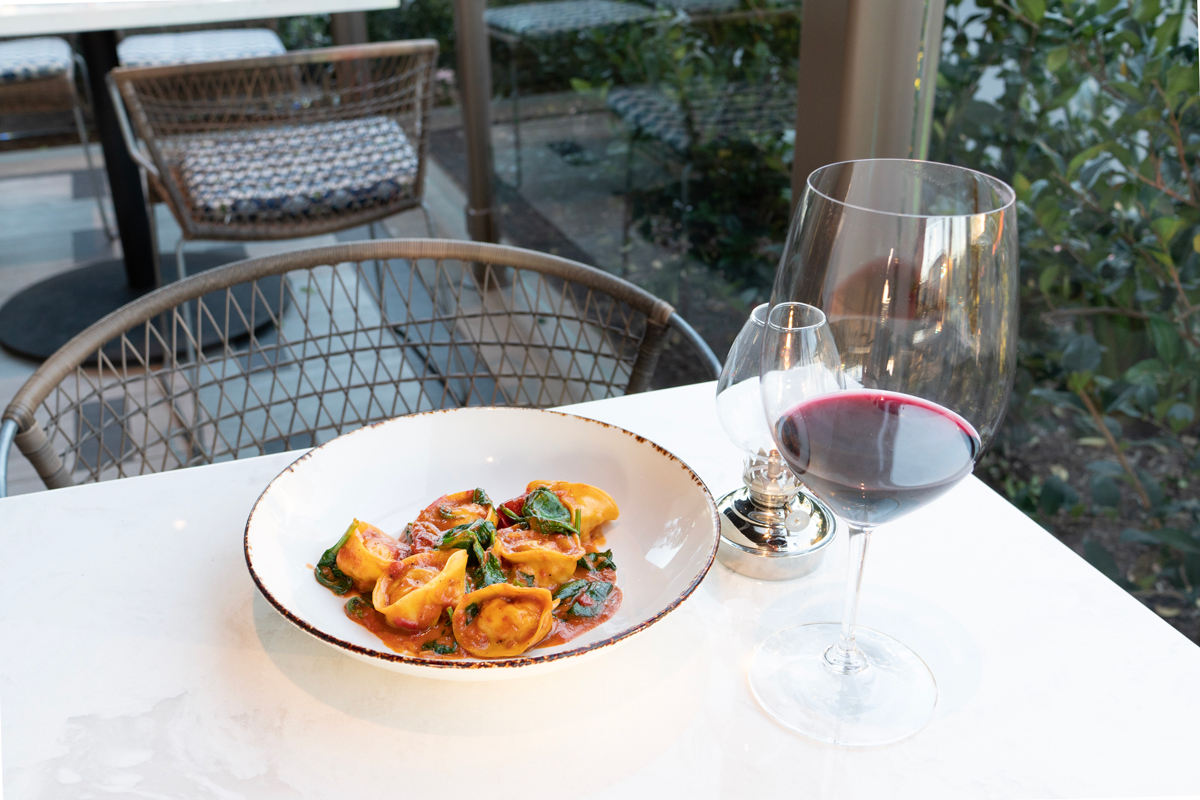 During our visit, we also enjoyed a few of their entree's which are equally delicious. First was the Tortellini all' Aragosta. This house-made tortellini was stuffed with lobster, ricotta, Pecorino Romano, and topped with a lobster pomodoro sauce. A fabulous option and my guests' favorite dish of the evening.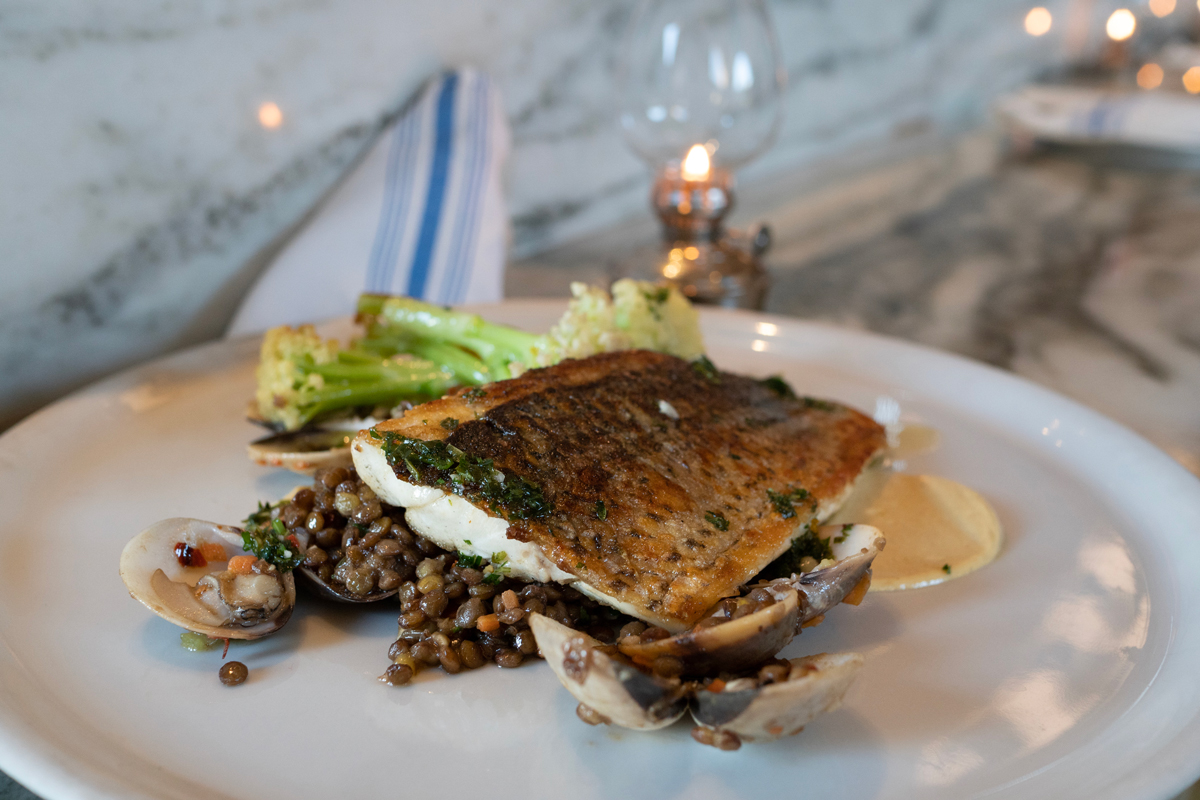 Next, we enjoyed the Spigola Invernale consisting of pan-seared striped bass, cauliflower, Umbrian lentils, clams, and celery salmoriglio. This dish was plated beautifully and a true show stopper. The sea bass was cooked to perfection.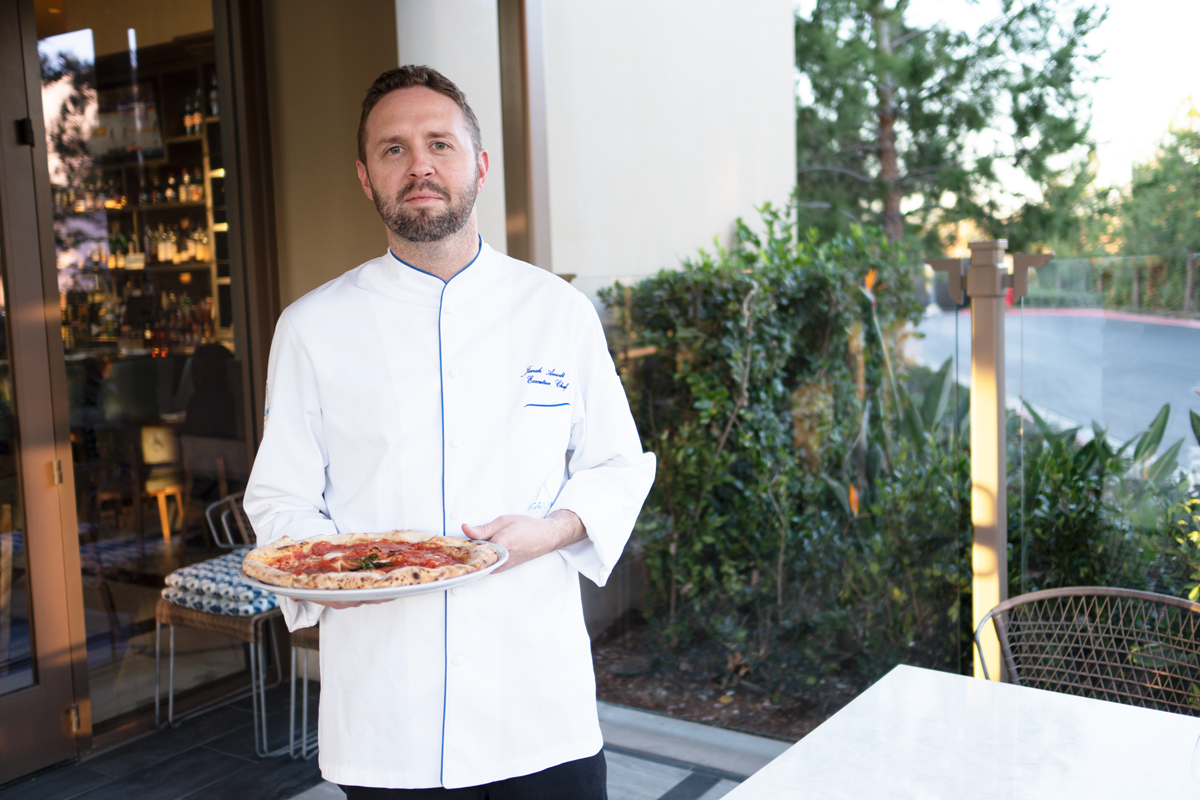 Meet Executive Chef Jonah
During our meal, the Executive Chef Jonah came out to speak to us and ensure we were enjoying ourselves. He has over 14yrs experience and has been with Angelina's Pizzeria for a year and a half, following his previous employment at Pelican Grill. He termed the cuisine "authentic, fresh and delicious." I have to say we completely agree!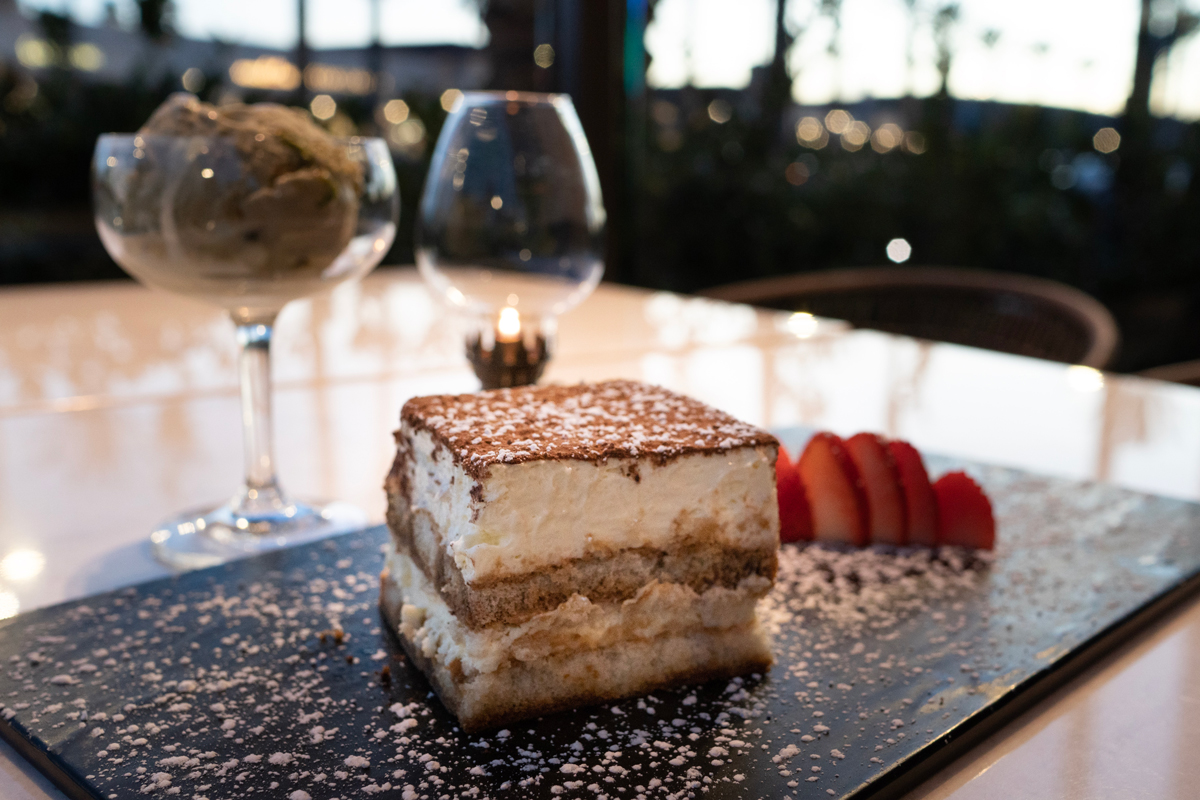 Finally, for dessert, we ordered their in house tiramisu and a scoop of pistachio ice cream. I especially appreciated that the tiramisu was not too sweet. It was the perfect ending to a wonderful evening.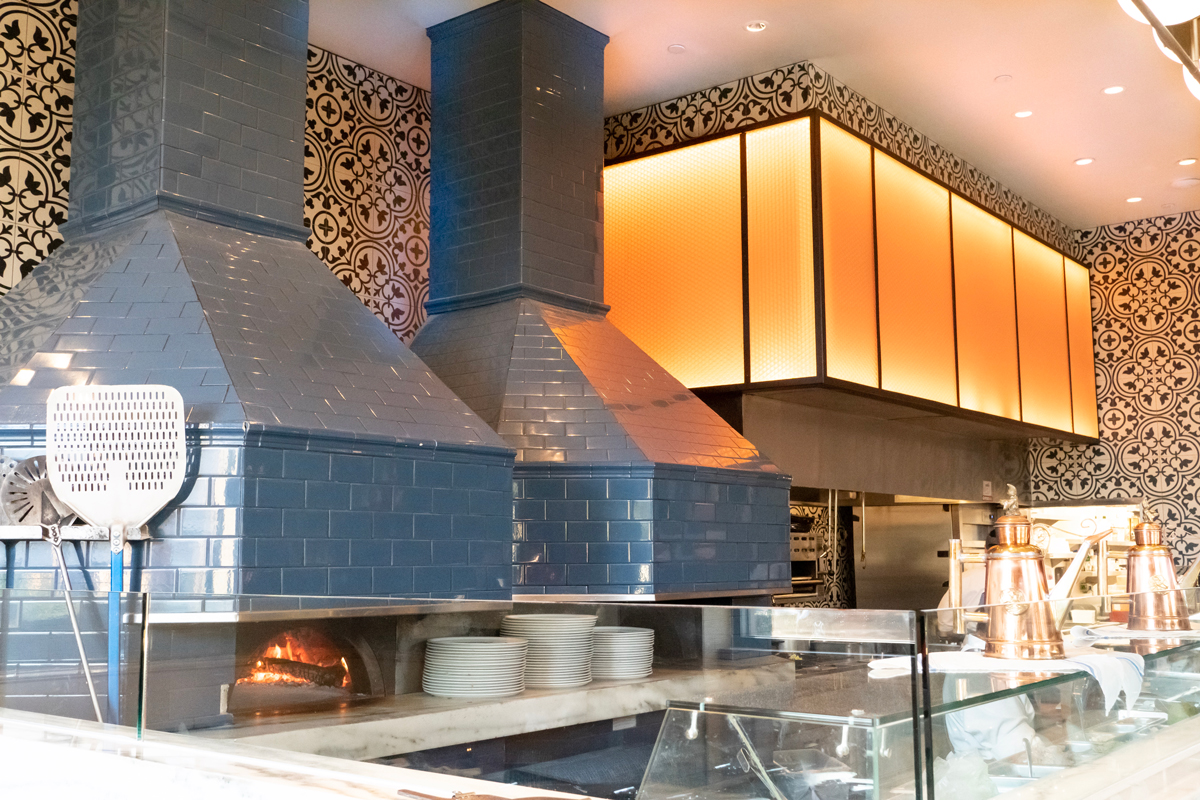 Angelina's Pizzeria also has a fantastic happy hour Sunday through Thursday
Angelina's Pizzeria also has a fantastic happy hour Sunday through Thursday from 4:30-6:30 and 9:00-closing. Guests can purchase the meatballs and pizzettas for $8 along with several other tasty selections. Additionally, there are specialty cocktails and house wines that can be purchased for $7. Whether you visit for happy hour or dinner, you're sure to be impressed with their wonderfully authentic Italian pizza's and cuisine.
Locations in both Irvine & Dana Point