Valentine's Day is just around the corner, and nothing says "I love you" like treating your date to an indulgent dining experience. Impress with a farm-fresh meal at EATS Kitchen or fall in love over a decadent four-course dinner in Corona del Mar. We've picked the best Orange County Valentines Day menus that will make your night one to remember.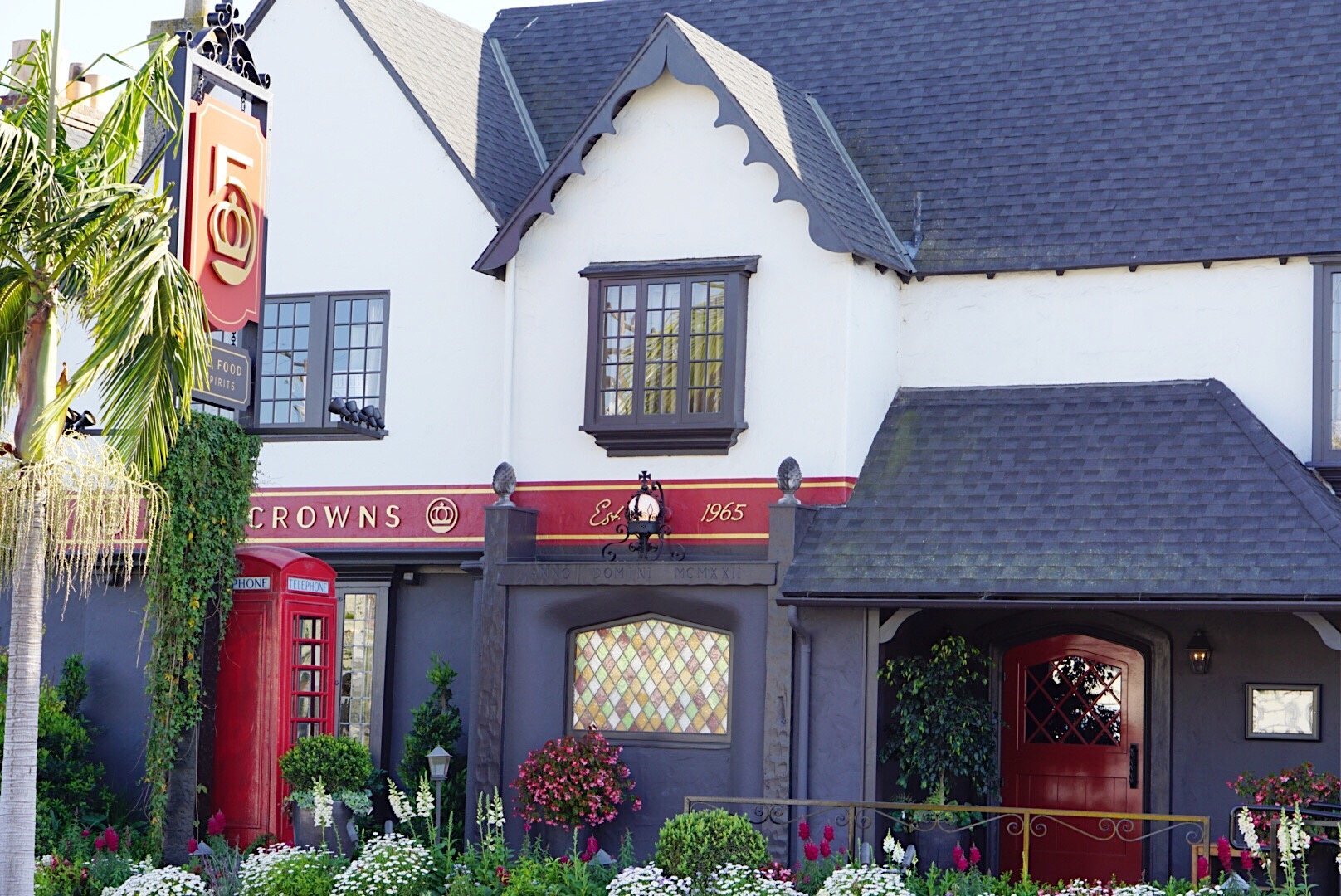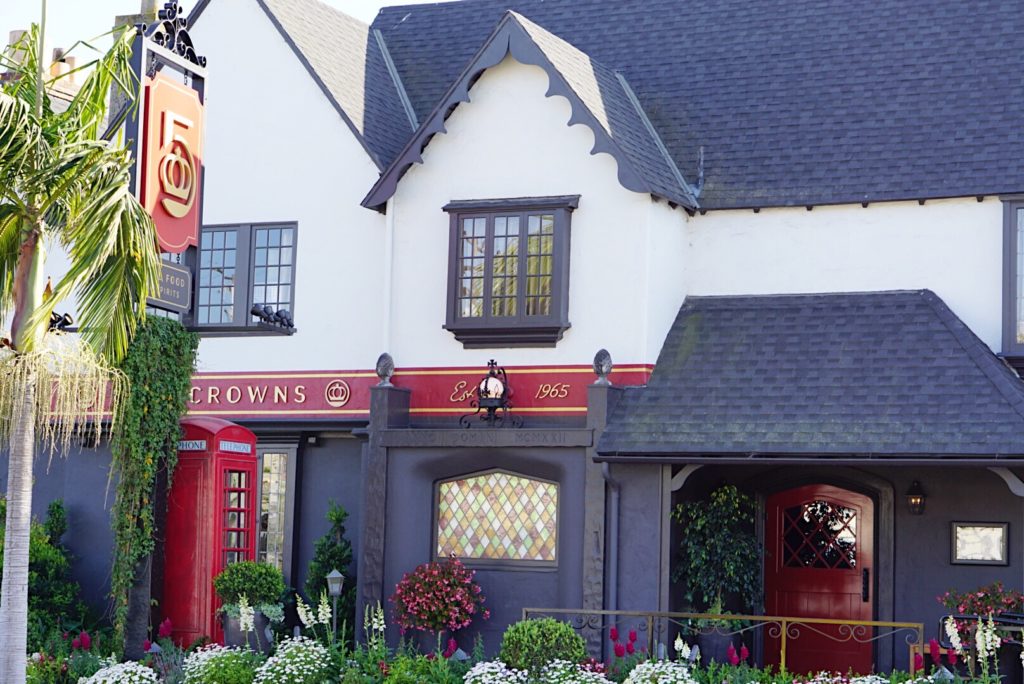 Five Crowns
Dazzle your date by taking them to Five Crowns in Corona Del Mar. This Valentine's Day, the elegant restaurant will not disappoint as they offer a four-course dinner for two. The experience begins with a chilled cucumber mint shooter as an amuse bouche. Next, guests will select either Avocado Crab Mash, Endive Salad, or Mushroom Soup for their starter.
Moving onto the entrées. Guests will be presented with four delicious options. You"ll be able to choose between the Double Cut Pork Chop, Potato Horseradish-Crusted Salmon, Pasta with spinach, ricotta, and artichoke, or California Cut Prime Ribs of Beef. Accompanying the entrée is a choice of two sides out of Lawry's Creamed Corn, Lawry's Creamed Spinach, and Mashed Potatoes. Then, finish the evening with either the Vanilla Bean Crème Brûlée or the Profiteroles.
If you can't make it on Valentine's Day, Five Crowns has taken care of you. They will offer this wonderful four-course dinner once again on February 15th 5-10pm.
For Reservations (949) 760 0331 or visit http://lawrysonline.com/five-crowns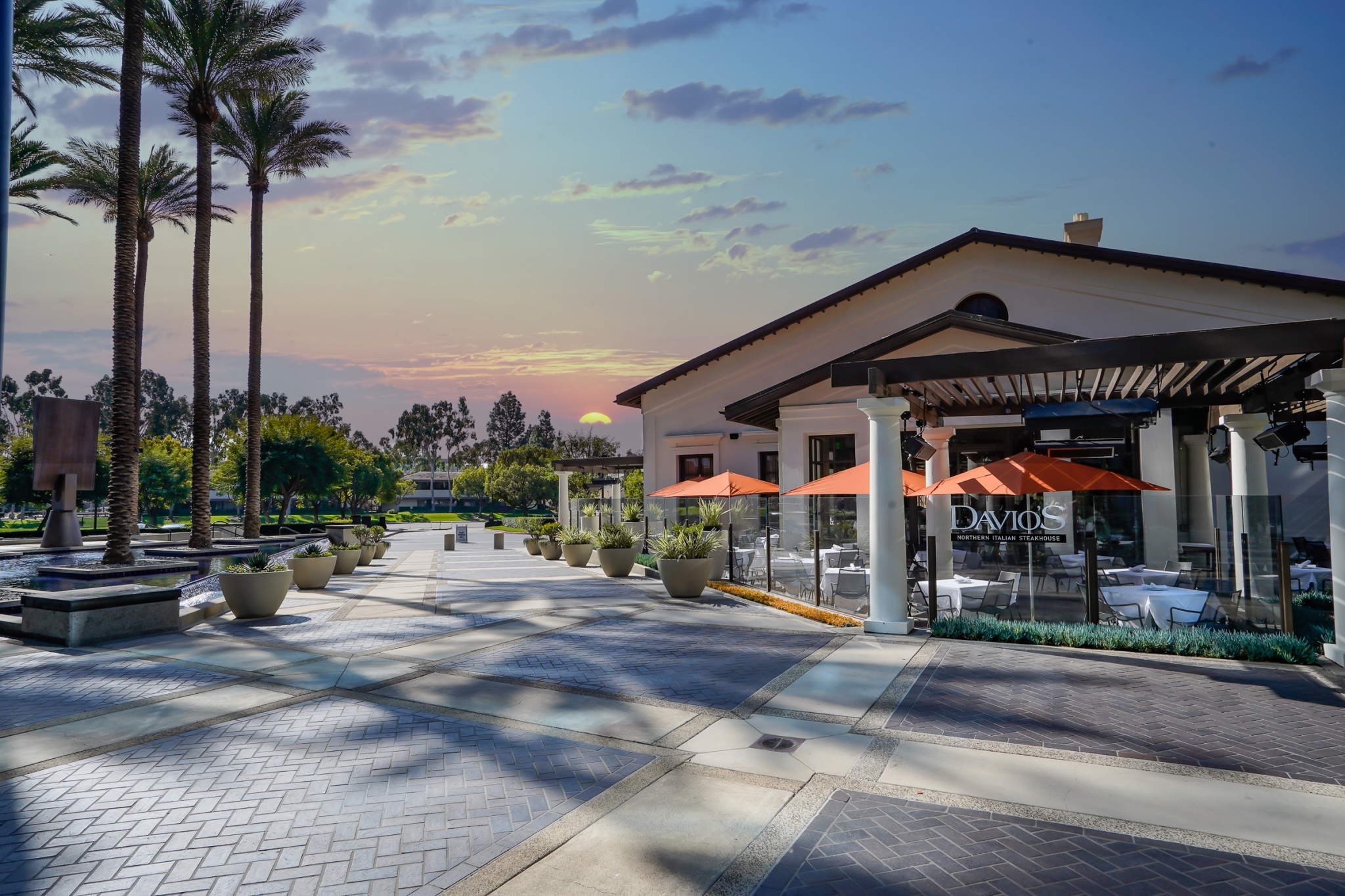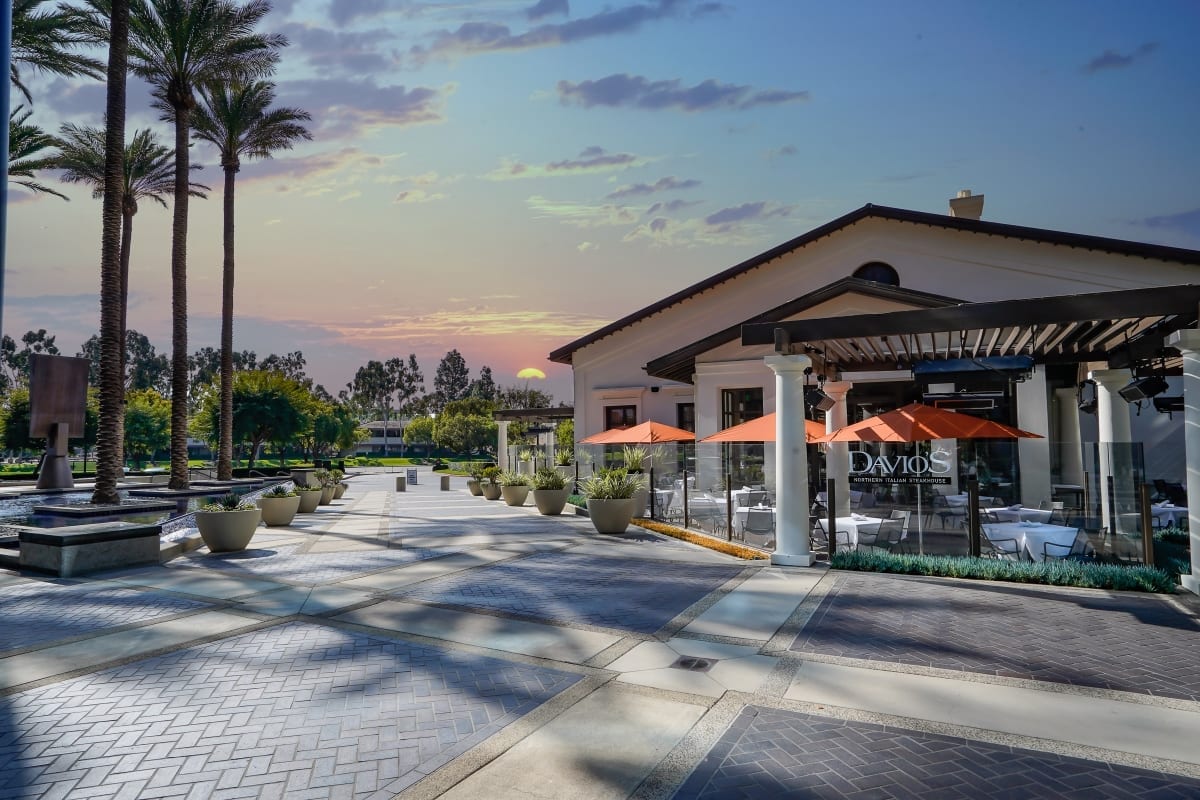 2. Davio's
Present your Valentine with a delectable three-course meal at Davio's Steakhouse in Irvine. This romantic Italian steakhouse will first draw you in with their Antipasti offerings. Guests can choose between Hamachi Crudo and Truffle Mushroom Arancini. Then the main course will be either the Lobster or the center cut Filet Mignon with scallop potatoes, white asparagus, and pomegranate port. End the night feeling sweet as you move on to dessert. Choose between four inviting options. We wouldn't second guess ordering the Warm Chocolate Cake, but the Dessert Trio, Chocolate Cremeux, and Salted Caramel Gelato are also extraordinary options.
For Reservations (949) 477 4810 or visit http://davios.com/irv/events/happy-valentines-day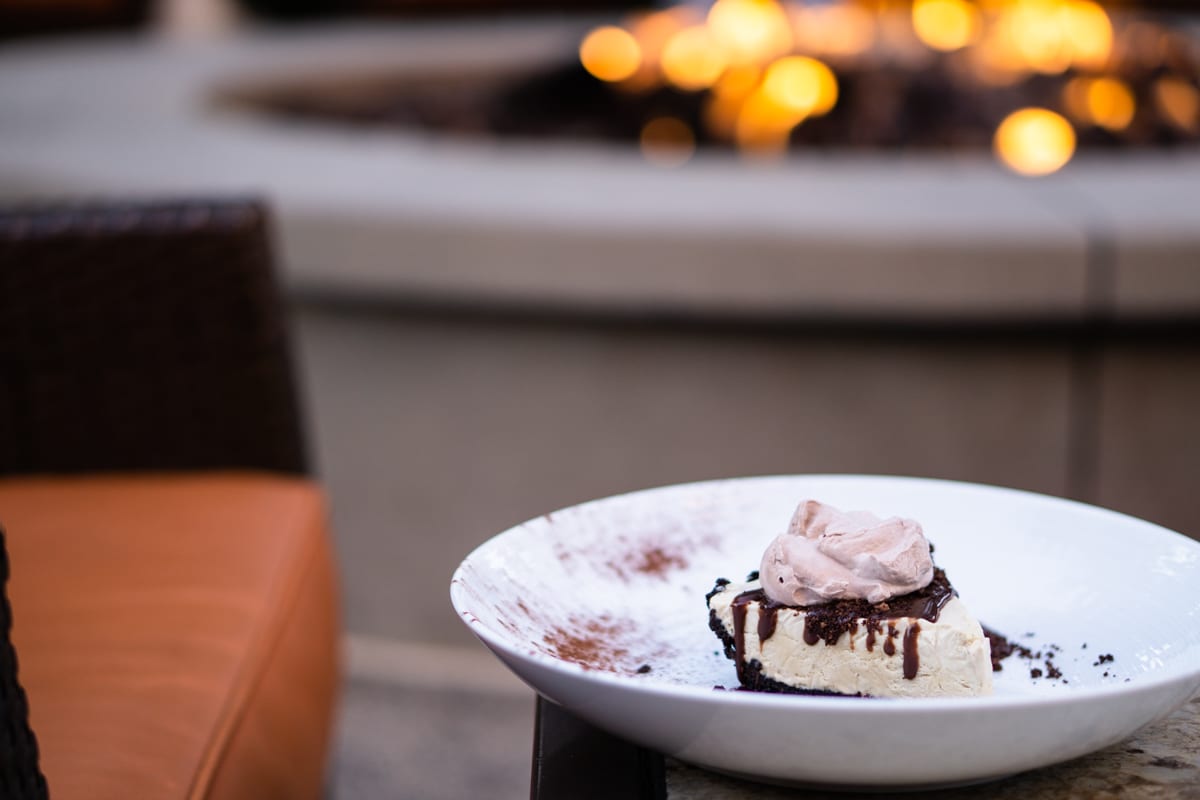 EATS Kitchen & Bar
Put a smile on your Valentine's face this year by taking them to dine at EATS Kitchen & Bar at Hotel Irvine. Couples will assemble a three-course dinner experience leaving them feeling sweeter than ever. First, you"ll decide between two glasses of wine, two beers, or two cocktails. For starters, couples will choose between Grilled Castroville Artichoke or Baby Scallops. Next, guests will enjoy a mouth-watering entrée with the option of King Salmon with smoked bacon, king oyster mushroom, and farmers market vegetables or Lemon Rosemary Half Chicken with heirloom carrots and mashed potatoes.
To end the evening, we suggest delighting in our favorite dessert from the restaurant, the Chocolate Mud Pie. However, the Warm Chocolate Chip Cookie with vanilla ice cream and Seasonal Bread Pudding are also undeniable tasty options.
To make the evening even more romantic, EATS Kitchen & Bar will host a Spanish guitarist throughout the night. As guests depart, they will be presented with a beautiful rose.
For Reservations (949) 225 6780 or visit https://www.opentable.com/eats-kitchen-and-bar-at-hotel-reservations-irvine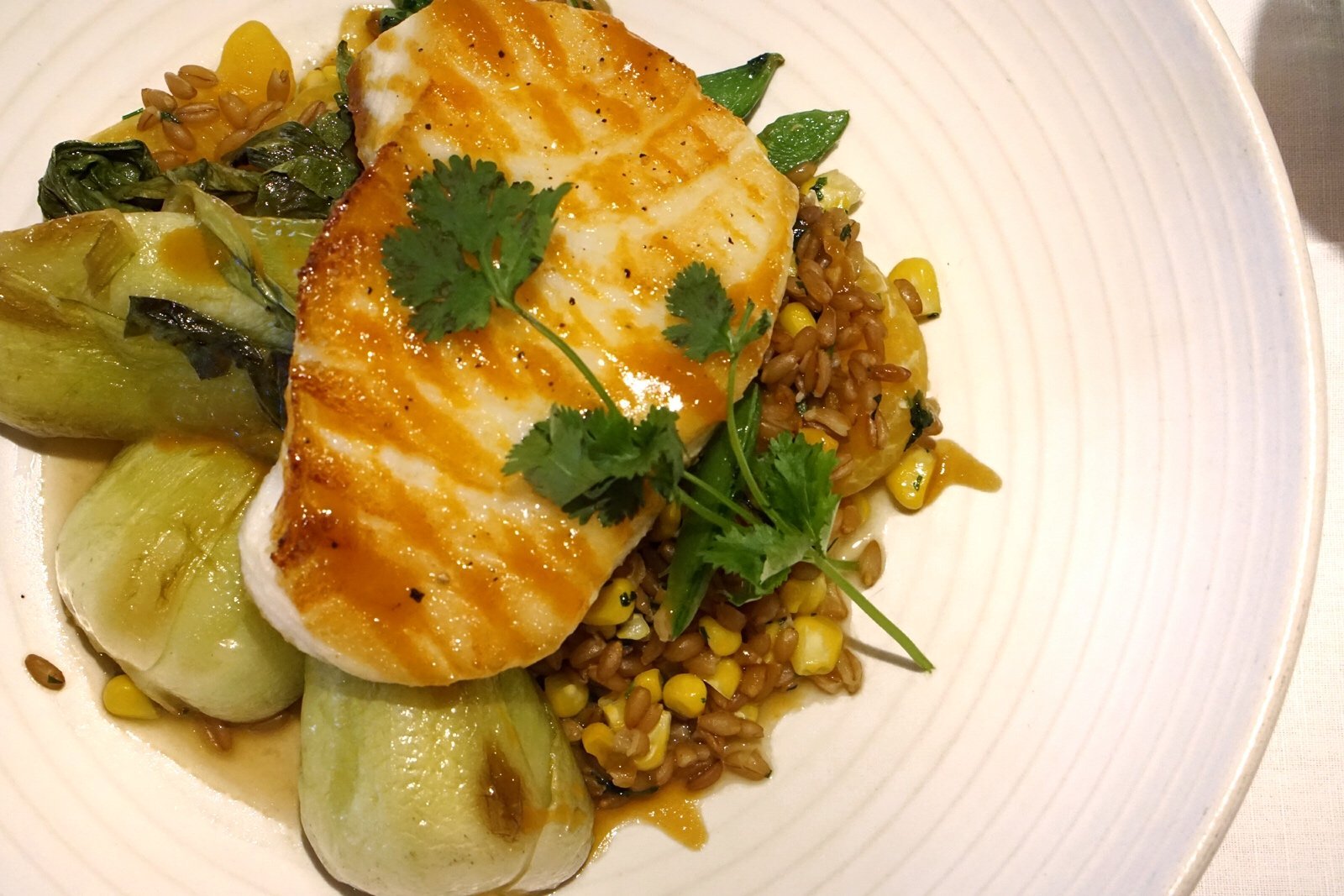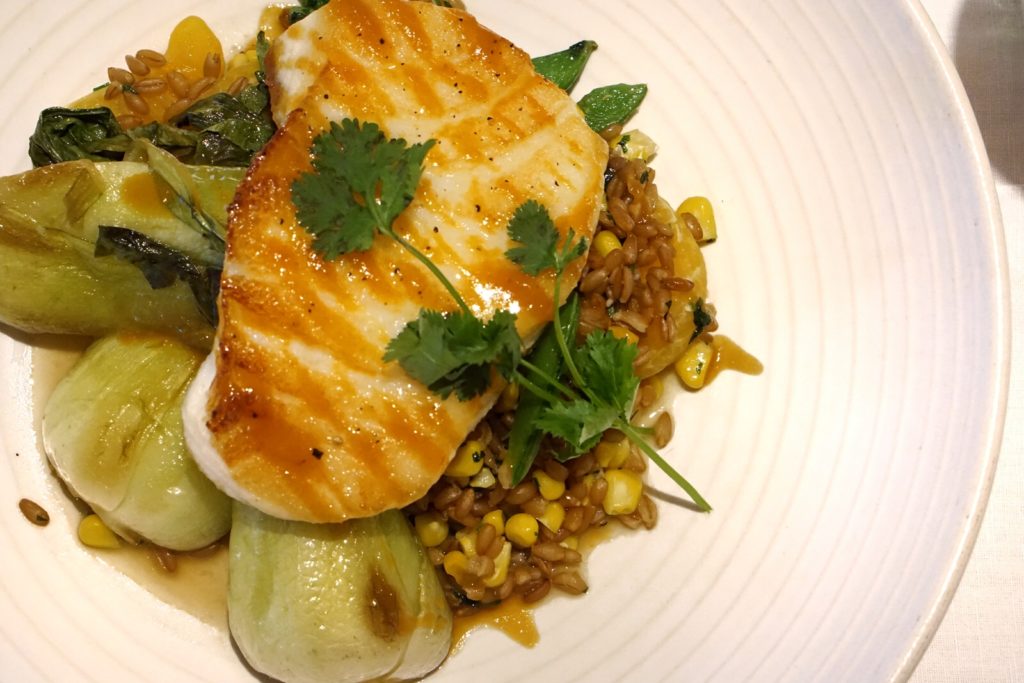 Oak Grill
Share the evening of Valentine's Day as you enjoy a delightful dinner at Fashion Island Hotel's, Oak Grill. The four-course prix fixe meal begins with a choice of Beau Soleil Oysters or Burrata and Caviar. Next, guests may select a course of either Shrimp Ceviche or Carrot-Fennel Soup. Then, for entrées, guests will face a tempting decision between Wagyu New York Strip, Chilean Sea Bass, Bone-in Pork Chop, or Sunflower Seed Risotto. Every bite of each dish is sure to please your senses. Don't forget to order a glass of champagne or rose to complete the meal. Then, conclude your night with a scrumptious dessert.
For Reservations (949) 760 4920 or visit https://www.fashionislandhotel.com/calendar/#oak-grill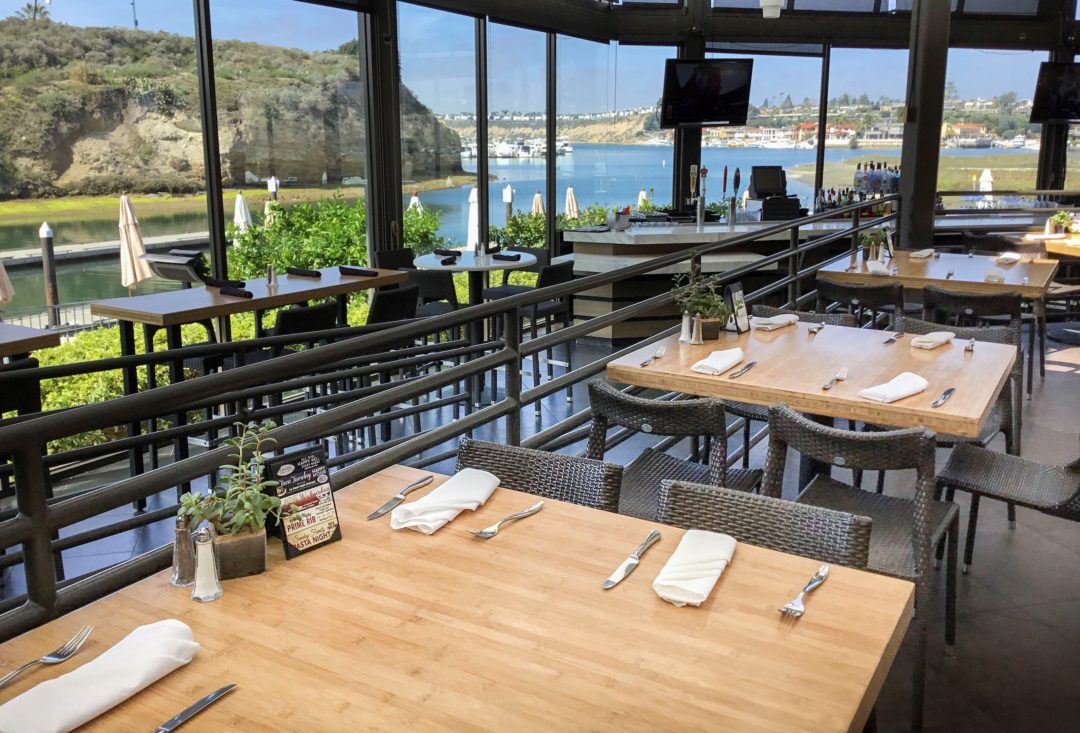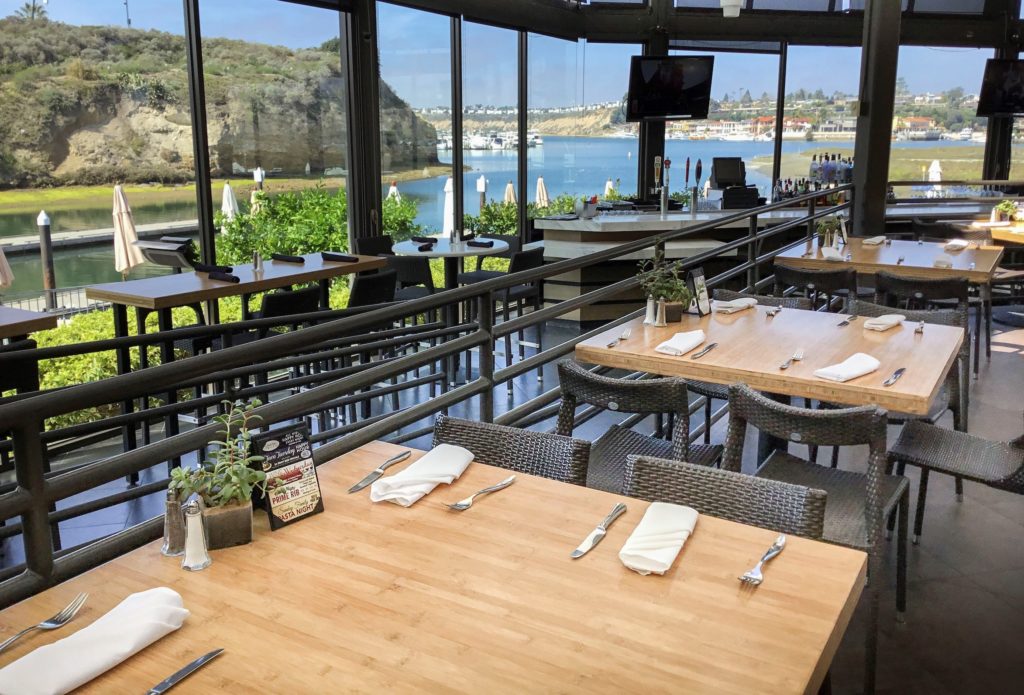 Back Bay Bistro
Finally, Back Bay has never disappointed to provide an incredible meal. Lucky for you, Valentine's Day will be no different. Visit Back Bay Bistro in Newport Dunes to relish in a memorable dinner. They will also have smooth jazz by the Darnell Wyrick Quintet.
To begin, the four-course menu will start with a choice of Roasted Heirloom Tomato Basil Bisque, Seasonal Greens, or a Mixed Berry Salad to prepare your palette. The second course tempts with Jumbo Shrimp or Stuffed Breaded Mushroom. Next, guests will move onto the main course with a choice of Pan-Seared Petrale Sole with crab meat, risotto, broccolini, and a citrus cream sauce, Center Cut Filet with roasted fingerling potatoes, carrots, asparagus, and green peppercorn sauce, or Chicken Piccata with lemon caper sauce, artichoke hearts, and angel hair pasta.
Just when you thought your mouth couldn't water anymore, Back Bay Bistro offers two delicious desserts. Enjoy a choice between Crème Brûlée with chocolate covered strawberries or Warm Homemade Bread Pudding with caramel sauce.
For Reservations (949) 999 3170 or visit newportdunes.com/valentines-day-menu-at-the-back-bay-bistro/
Which one of these Orange County Valentines Day menus would you love to sink your teeth into first?