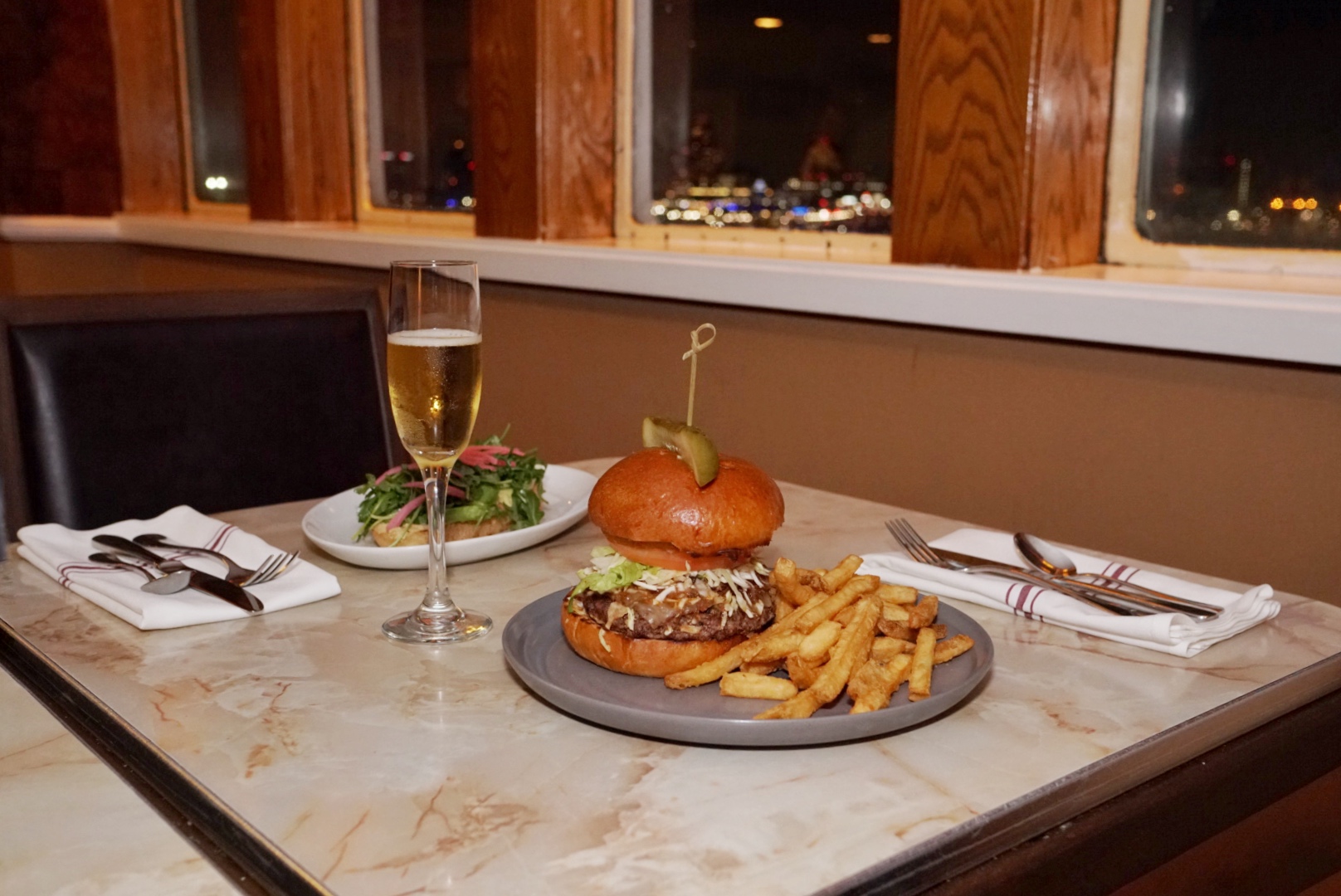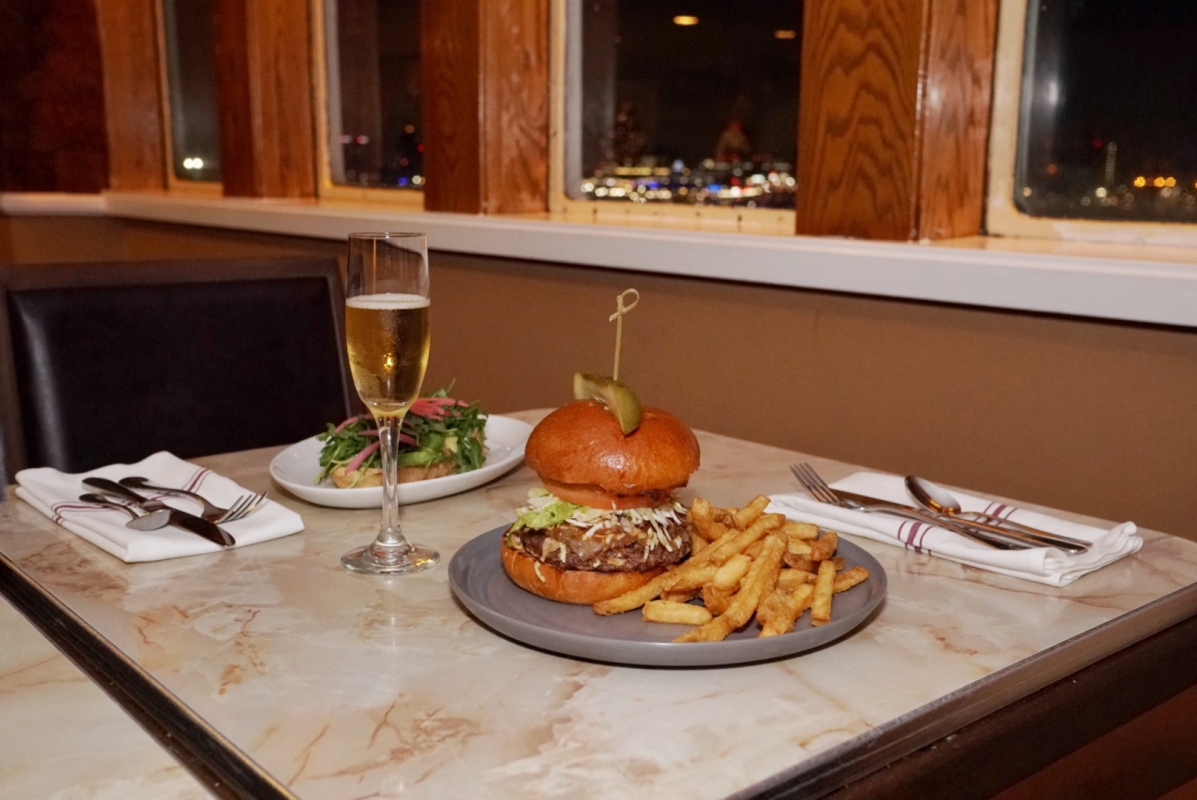 Along with a vast history and haunting stories, the restaurants aboard The Queen Mary provide the perfect backdrop for an amazing experience.  Whether you're celebrating a special occasion, planning a romantic evening, or just looking to enjoy the perfect brunch, The Queen Mary has got you covered. Enjoy a sampling of the wonderful cuisine you'll find while visiting this world-class ship.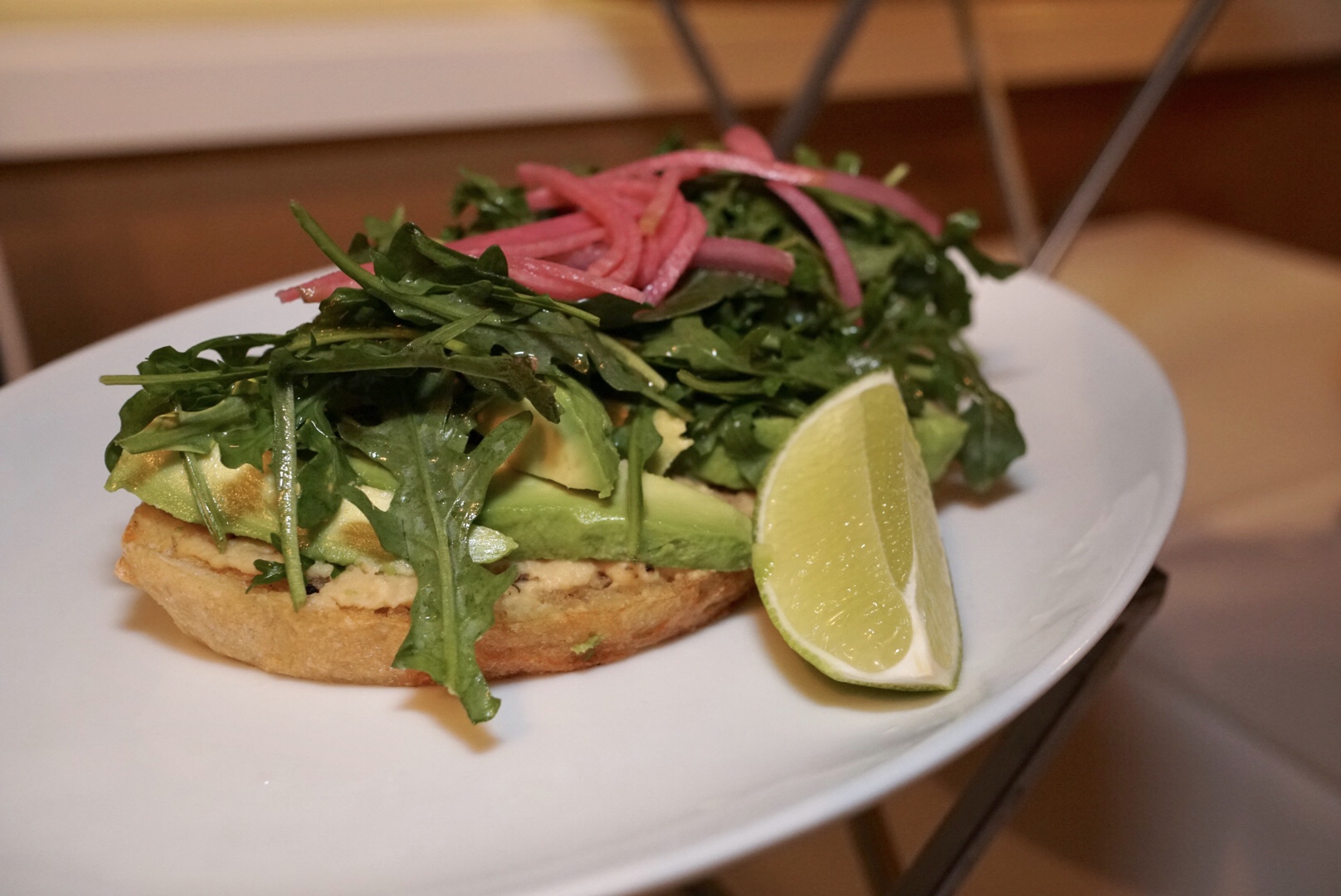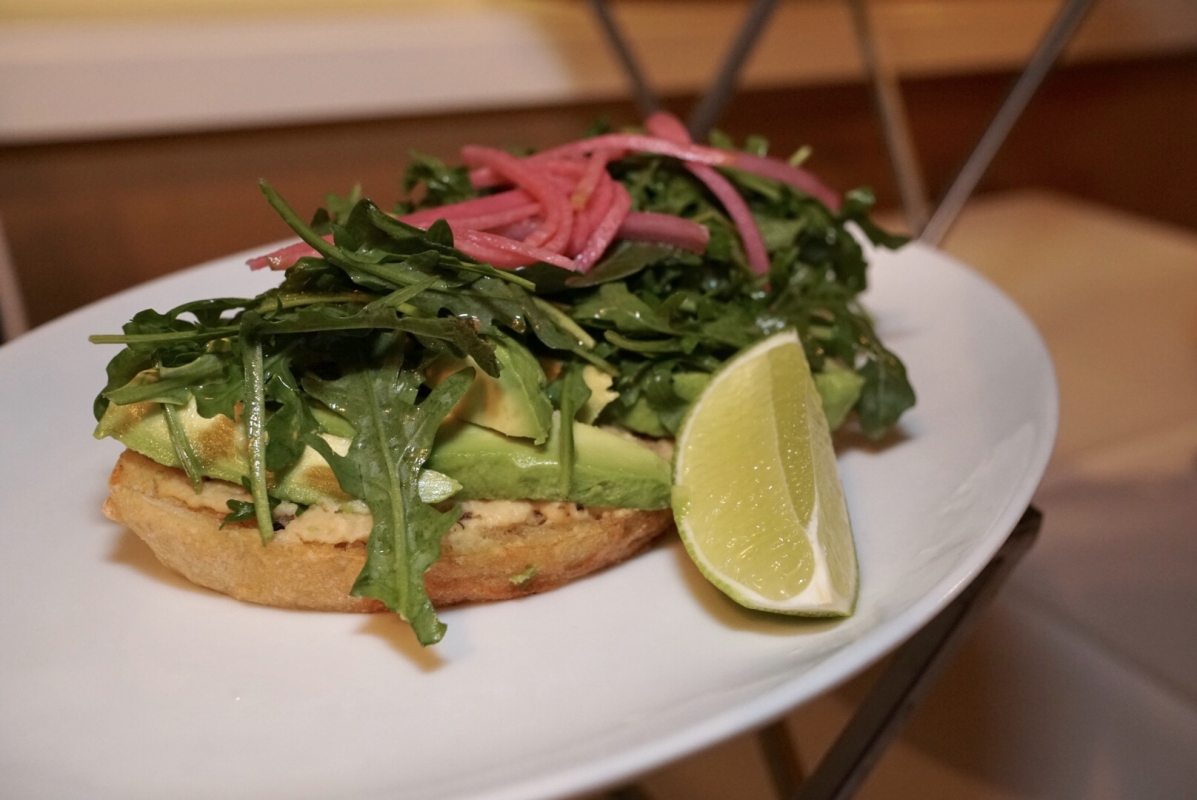 We began our visit at the Promenade Café which is most notably known for their epic weekend brunch. There we sampled three delicious bites and sipped The Queen Mary Champagne. First, we indulged in the Avocado Toast with pea hummus, radish, lime, pickled onion, arugula, cherry tomatoes, EVOO, and sea salt on country grilled bread.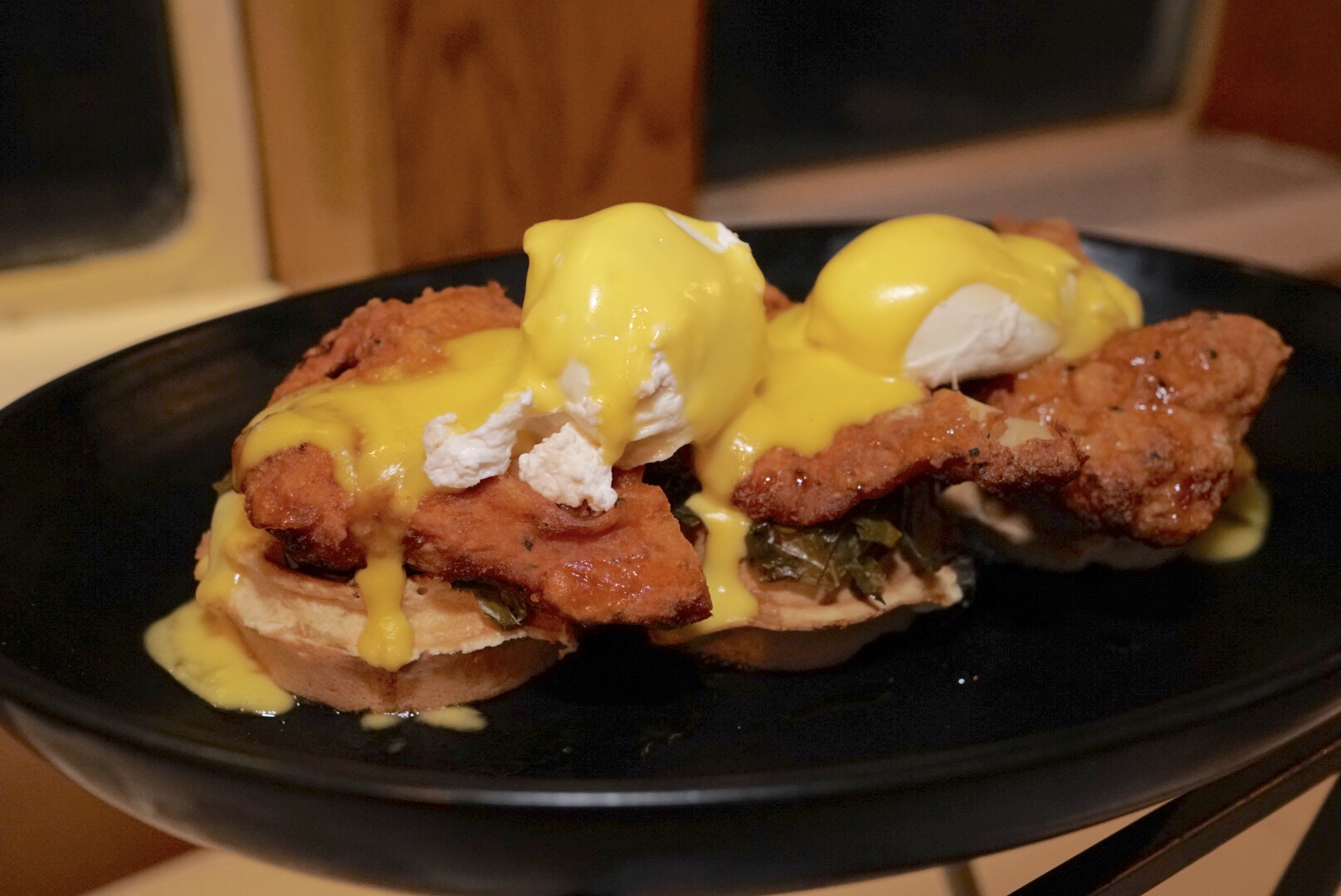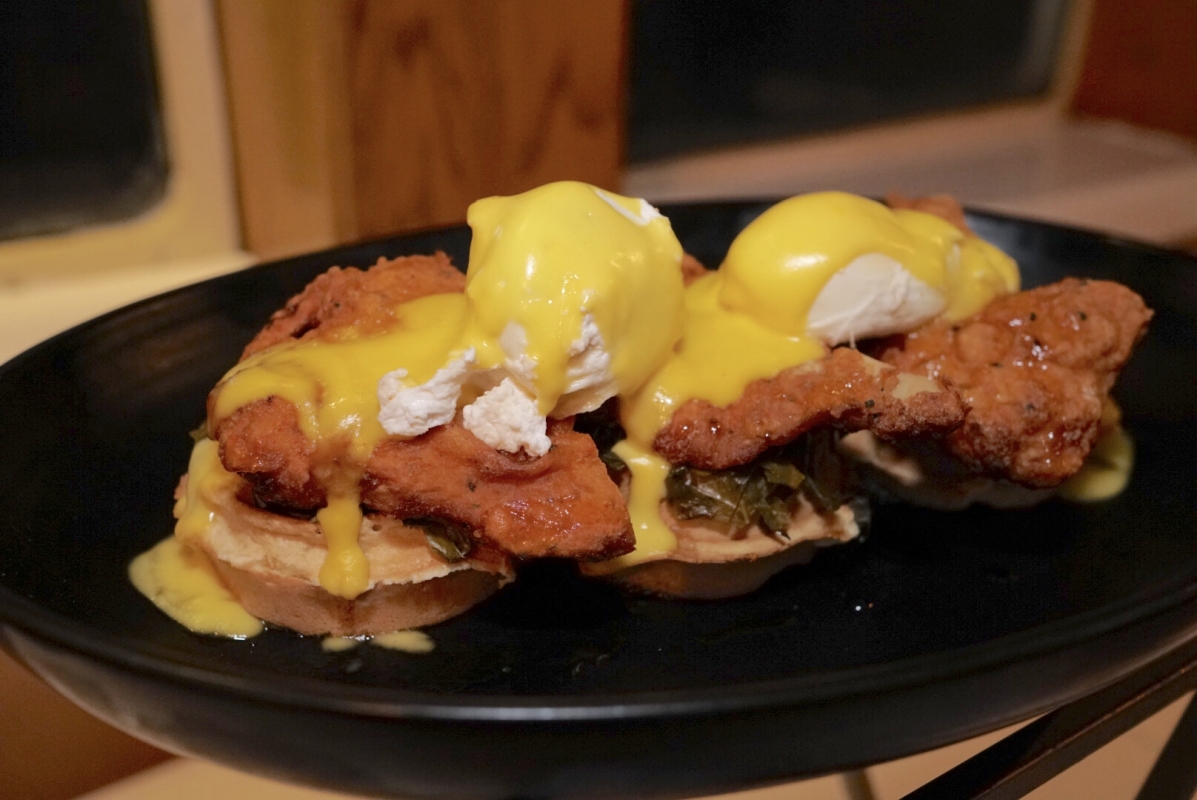 Our personal favorite dish was the Chicken & Waffles Bennedict.
Next, we sampled the Brisket Burger with white cheddar cheese, fried onion rings, lettuce, and tomato on a brioche bun. Lastly, we enjoyed our personal favorite dish, the Chicken and Waffle Benedict. This creative dish was served with two poached cage-free eggs, fried chicken, greens, and maple hollandaise sauce.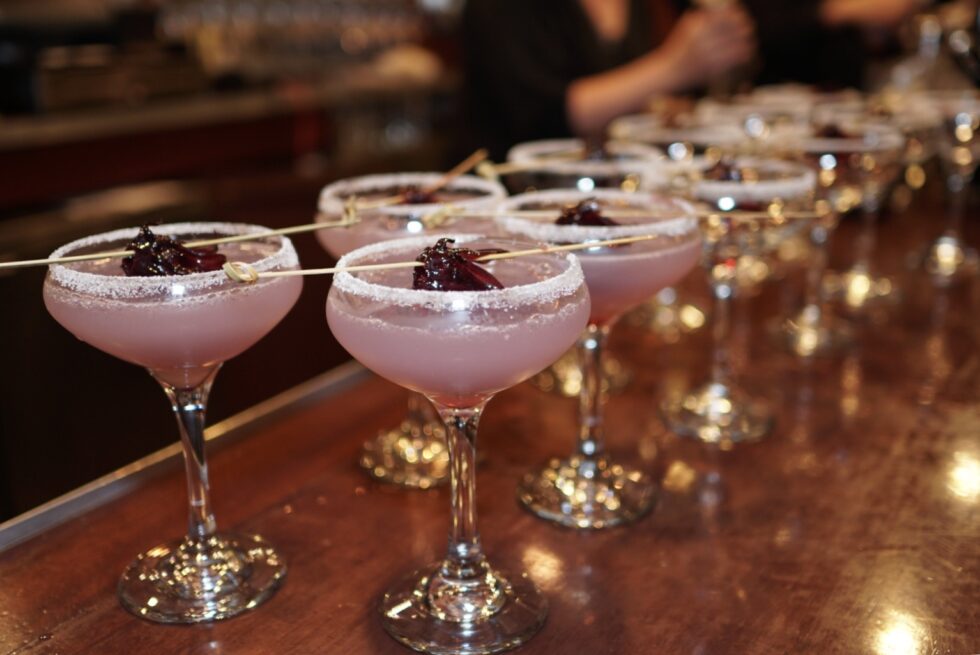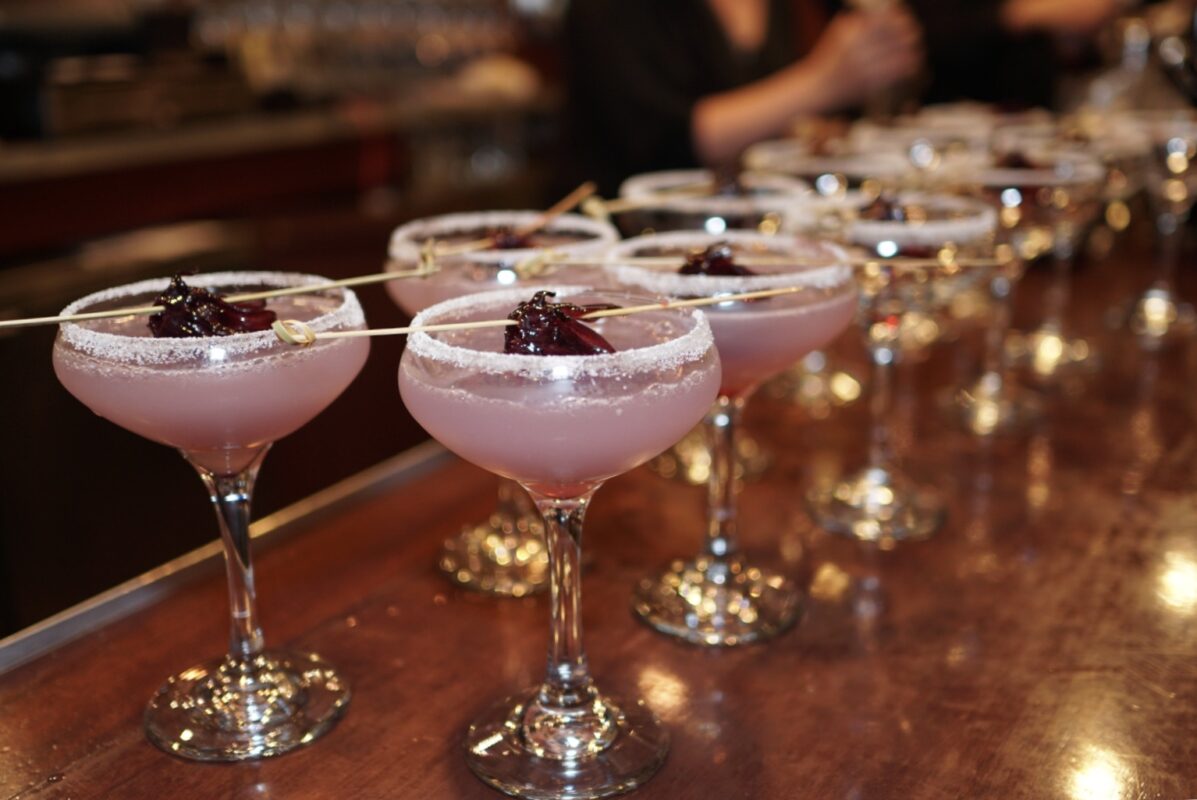 After Promenade Cafe we headed to Chelsea's Chowder House where we began with their specially crafted cocktail, the Drop of Lavender Martini. The beautiful edible hibiscus flower made this cocktail extra special. The drink consisted of Kettle One Vodka, cream de violet, lavender syrup, fresh lemon juice, and a sugar rim.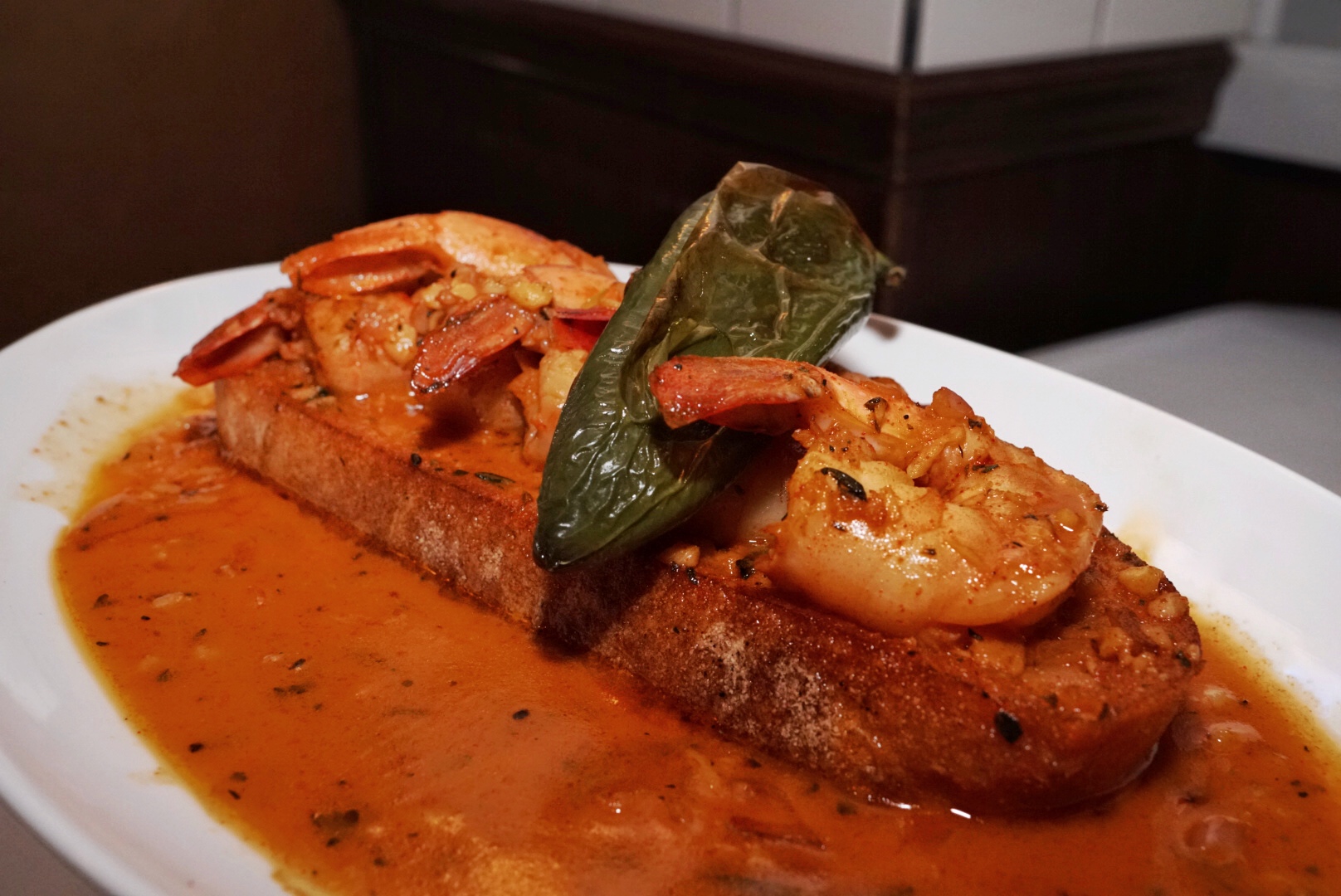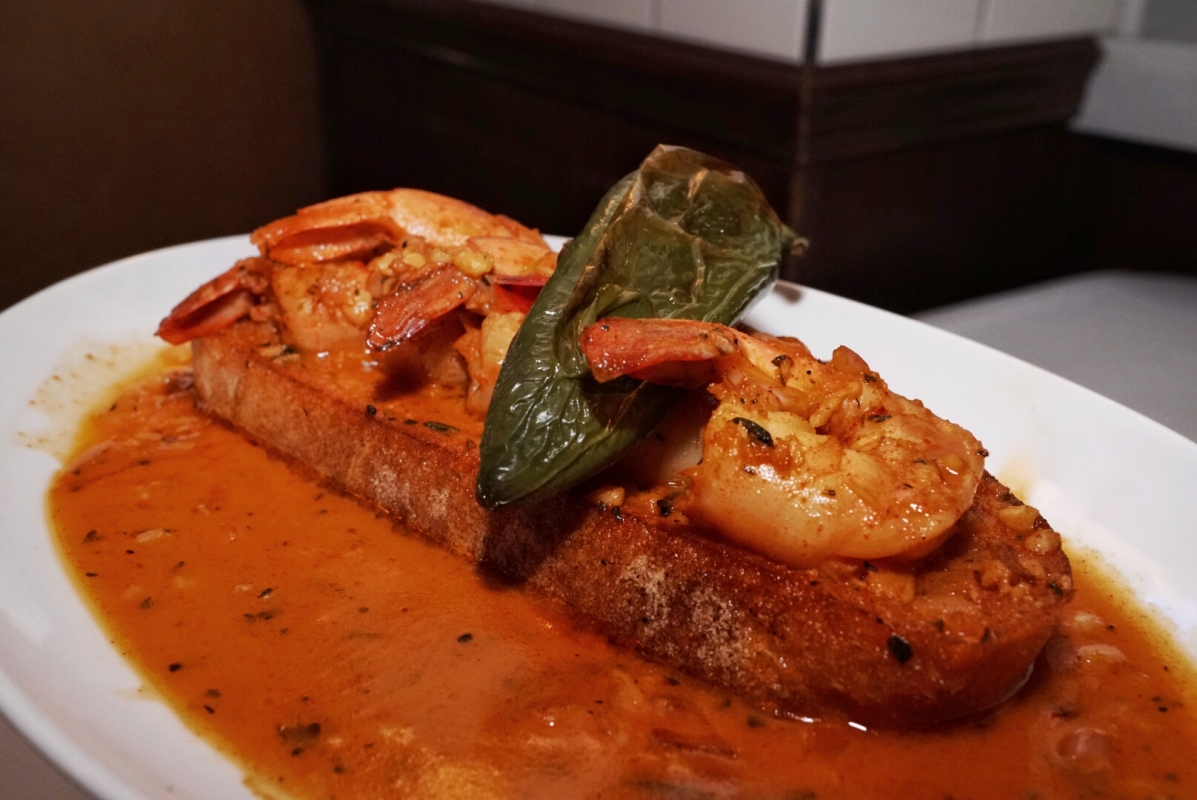 The BBQ Shrimp had an especially pleasant kick.
We also enjoyed the Lobster Roll with chunky and creamy lobster salad on a toasted roll. It was accompanied by a Clam Chowder that was perfect for the rainy day. In addition, we loved the Louisiana BBQ Shrimp with a hot pepper sauce and crusty bread. This dish had an especially pleasant kick.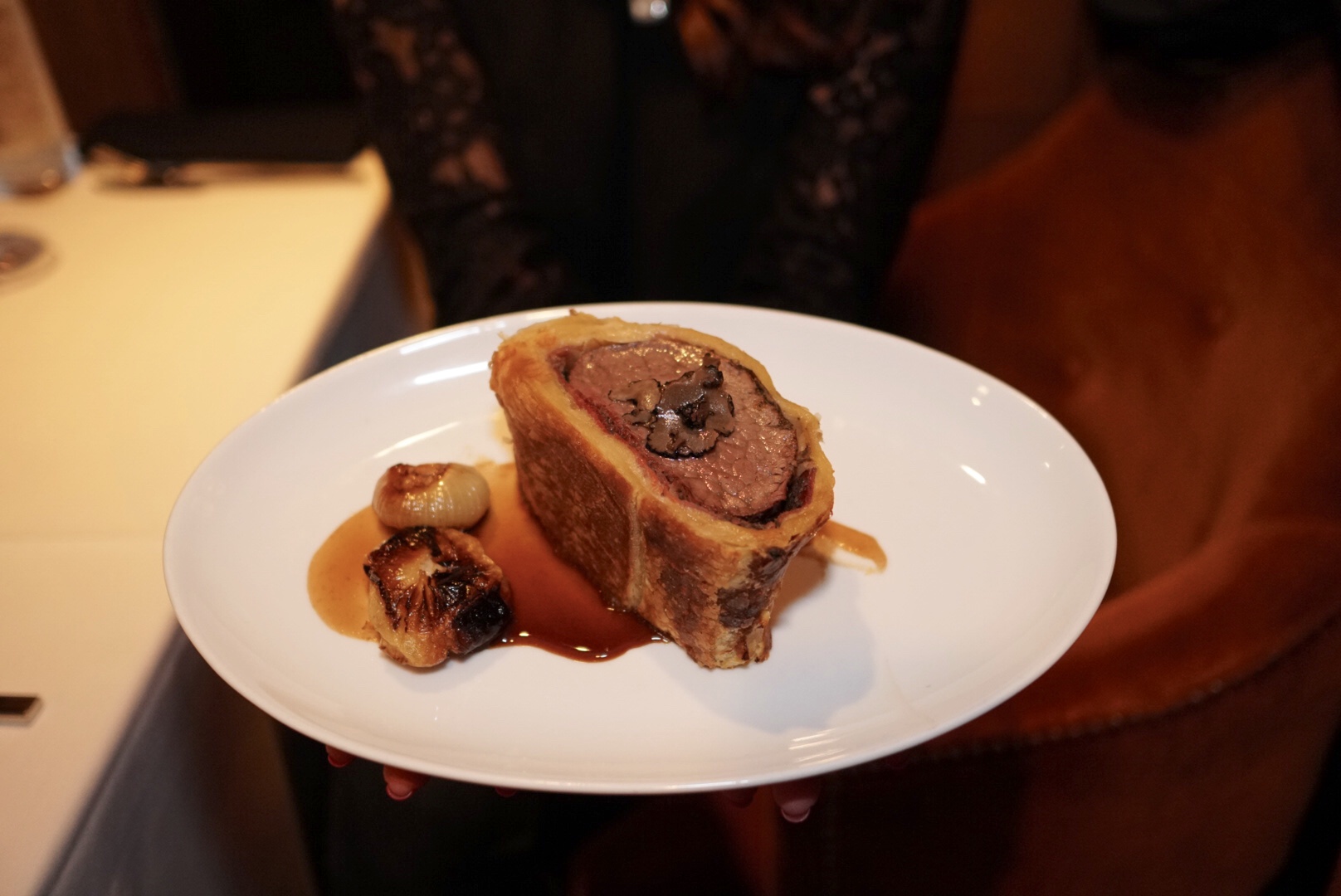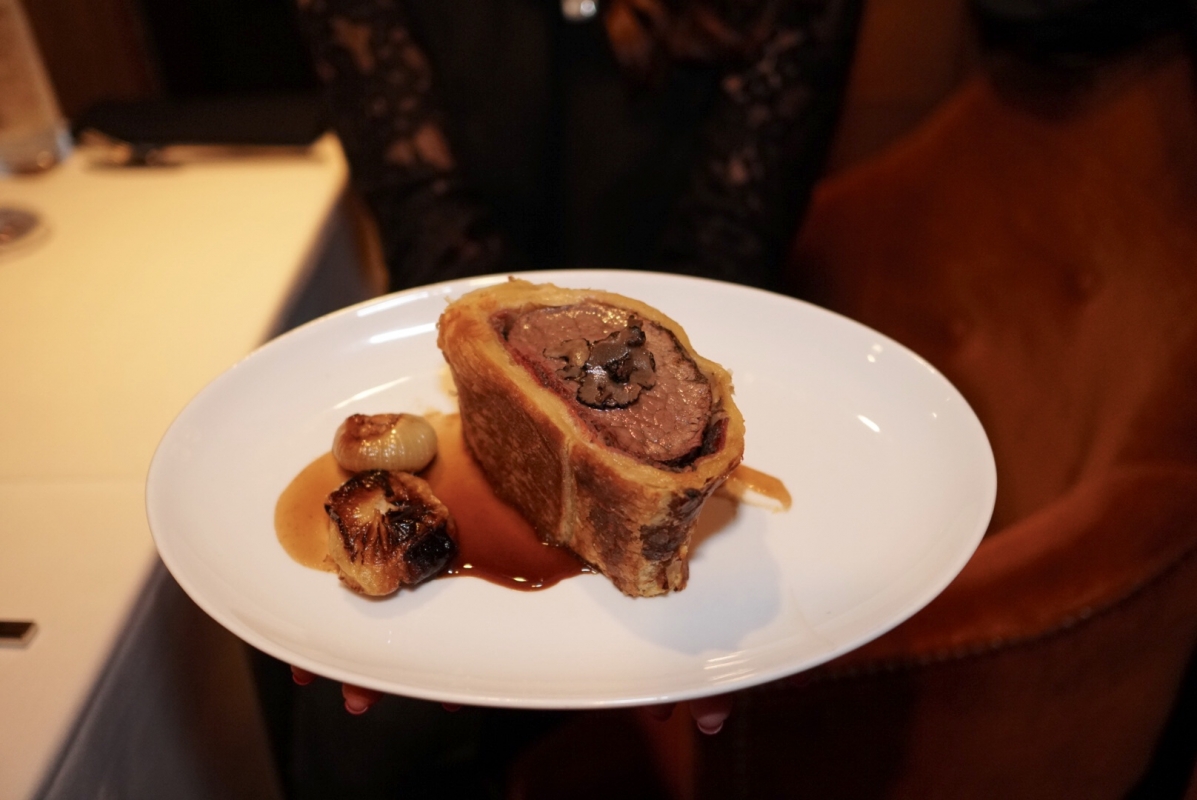 Our next stop was Sir Winston's Restaurant & Lounge, one of the finest restaurants aboard The Queen Mary. Here we enjoyed Sir Winston's Beef Wellington, a guest favorite. This would be the perfect location for a memorable date night and Valentines Day is just right around the corner!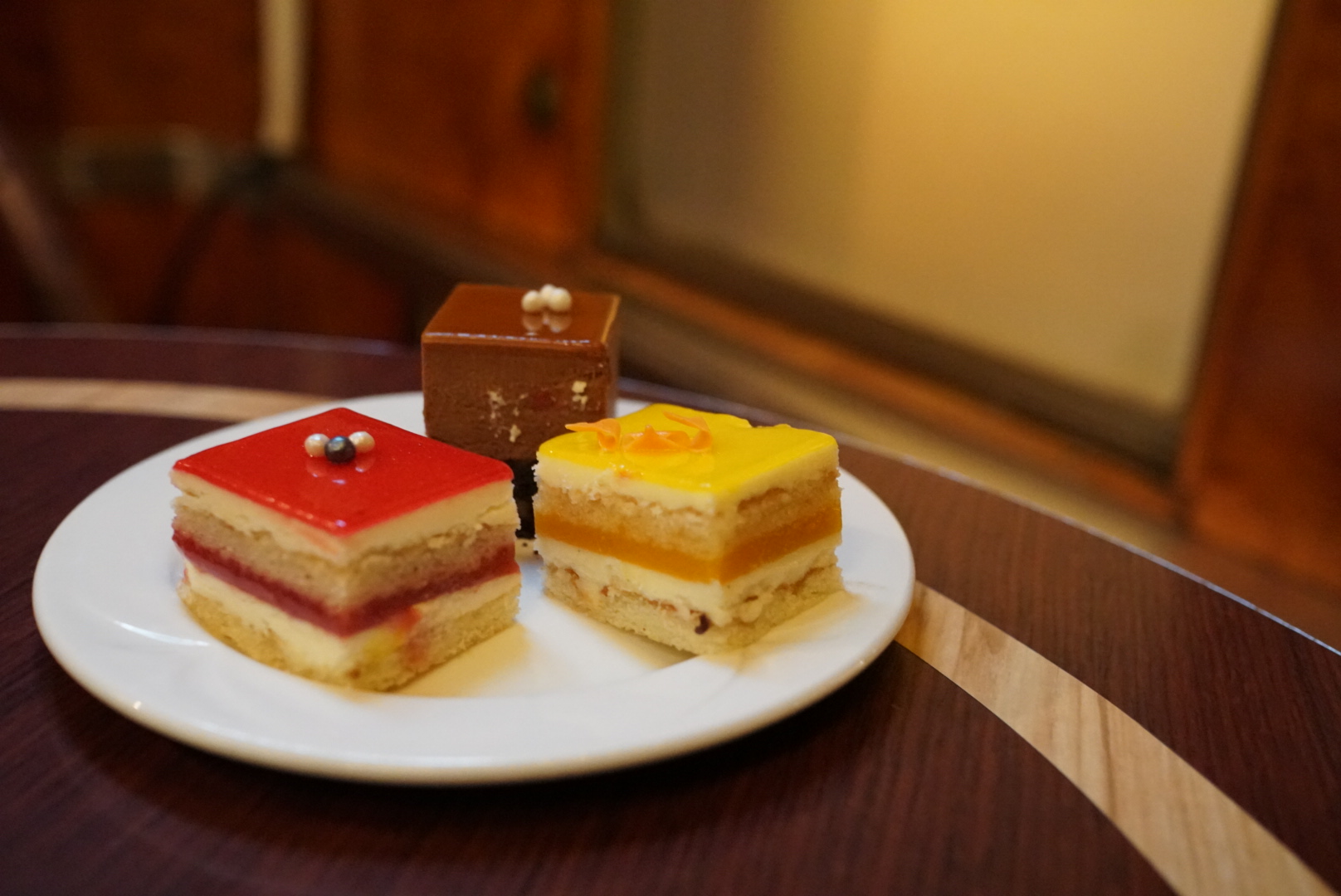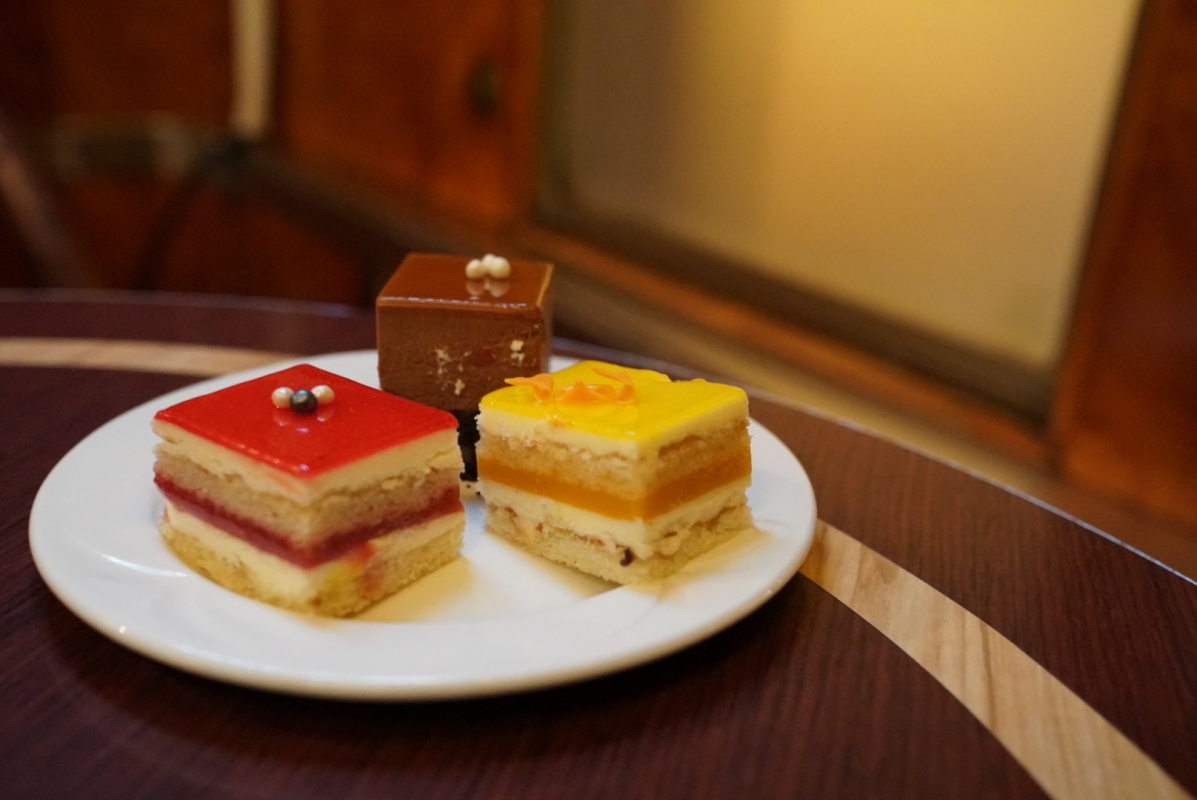 To conclude the evening, we visited the Observation Bar for a beautiful presentation of desserts. There was a lovely assortment of macarons as well as their exceptional Opera Cake with coffee buttercream, and chocolate ganache. Both the Mango and Red Berry Opera Cake were also exceptional for those who prefer fruit over chocolate. Thank goodness we had a variety to sink our teeth into because I prefer both!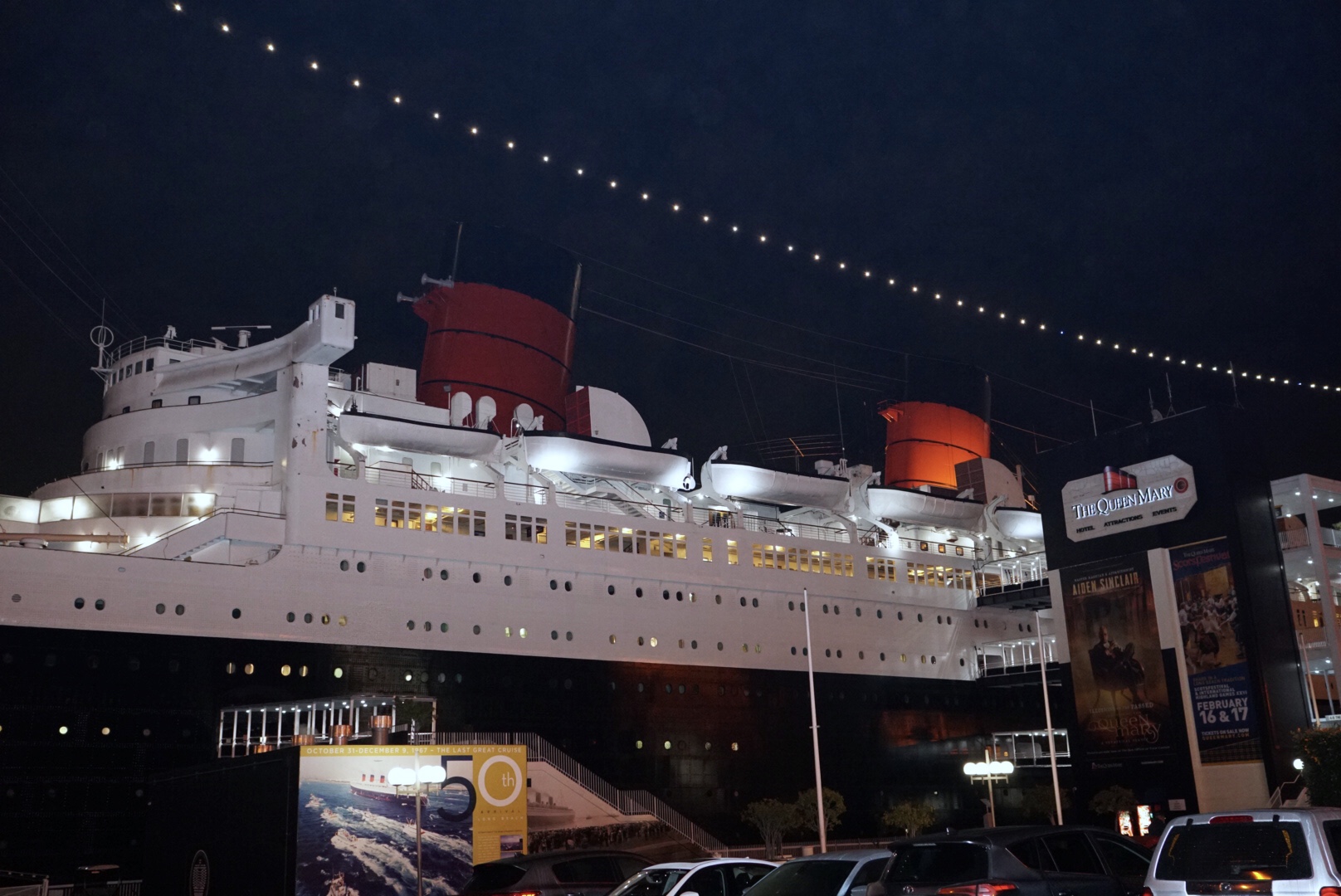 The outstanding restaurants aboard The Queen Mary is one of my favorite reasons to visit. We also love hearing all the stories about the ships history during our visits.
If you're looking to plan a truly unique and exceptional dining experience you really cannot get any better.