We scoured high and low to bring you the best place in Orange County for National Grilled Cheese Day and foodies are going crazy over our top pick! The uber popular spaghetti grilled cheese from Burnt Crumbs can be seen all over Instagram. It was even highlighted on The Food Network as one of the best grilled cheese sandwiches in the country. On my quest for finding the best Grilled Cheese in Orange County, I headed over to their new Irvine location at the Los Olivos shopping center. I'm happy to say Burnt Crumbs definitely delivered on all of my expectations.
 Perfectly toasted bread and ooey gooey cheese galore are vital factors in creating the perfect grilled cheese. The Spaghetti Grilled Cheese brings all of this and steps it up several notches. They use buttery garlic bread that goes perfectly with the spaghetti bolognese and mozzarella that is packed inside this grilled cheese creation. You basically get everything you love about a delicious Italian dinner in each tasty bite.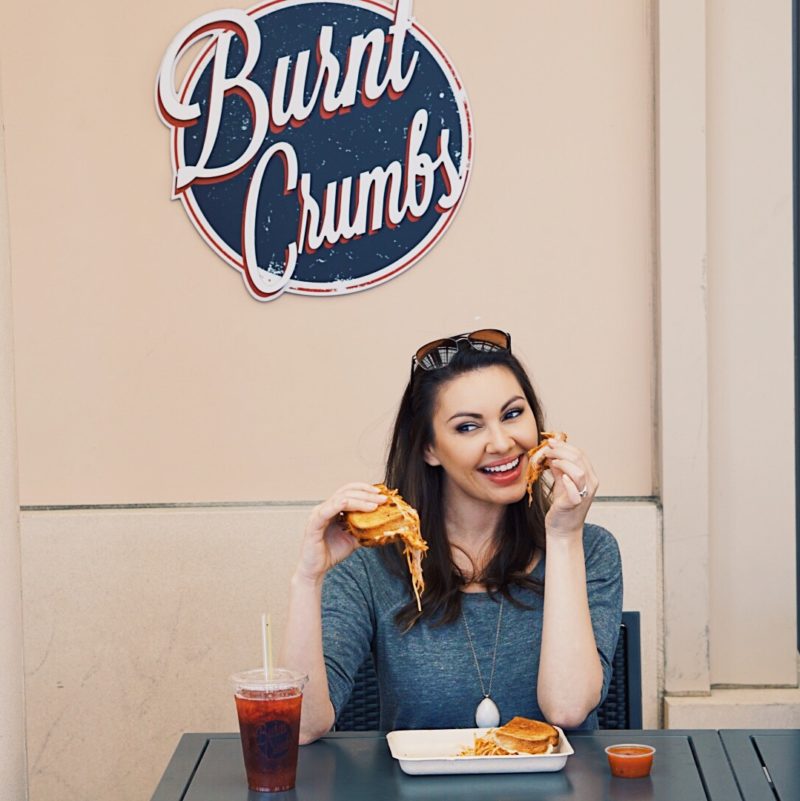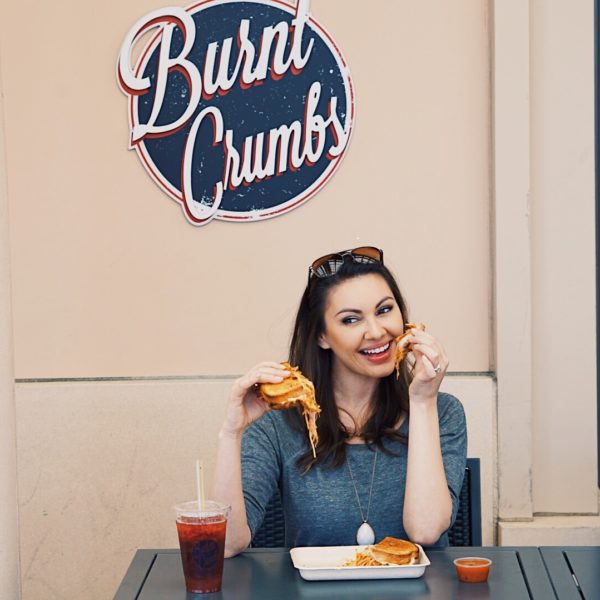 I was genuinely not expecting this grilled cheese to be as amazing as it was. I think what really set it apart from the rest was that if you dissected the sandwich and ate just the spaghetti, it was delicious.Each component is super yummy all on its own. Then when you put them together it's like a flavor explosion of maximum proportions.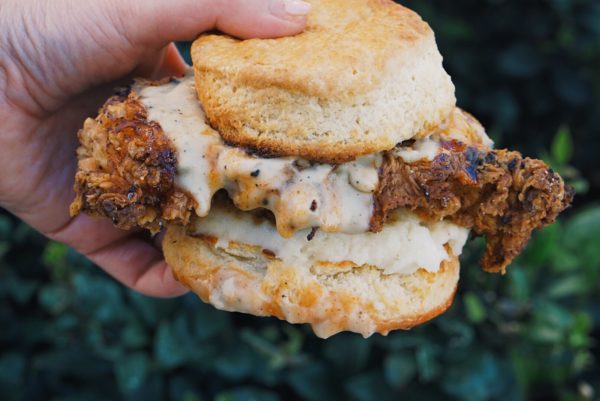 In additional to their famous grilled cheese, I also ordered a few other sandwiches just to get the full experience. Their Southern Fried Chicken Sandwich was one of my other favorites. It comes served on a biscuit with garlic mashed potatoes, country gravy, and sriracha honey sauce. I am already craving this sandwich and dying to go back. I love fried chicken, especially when it's served with biscuits and gravy. I'm also a huge fan of pastrami and theirs is super lean and tasty. They also make the Sauerkraut for their Reubens in-house!
Enjoy our behind-the-scenes National Grilled Cheese Day experience below!
National Grilled Cheese Day is officially on April 12th, enjoy!
Burnt Crumbs
Los Olivos
8549 Irvine Center Dr.
Irvine, CA 92618
(949) 502-5998
21058 Pacific Coast Highway, Ste M100
Huntington Beach, CA 92648
(714) 374-0777