2018 Pacific Wine and Food Classic
---
As expected, the 2018 Pacific Wine and Food Classic was outstanding featuring mouth-watering culinary samplings from hundreds of restaurants, food suppliers, and wineries throughout Orange County. This event is easily the most spectacular event of the year, even being voted as one of the best Wine & Food Festivals in the world.
One of the BEST food & wine festivals in the world! Pacific Wine & Food Classic was acknowledged by the International Food, Wine and Travel Writer's Association as the top ten in the world.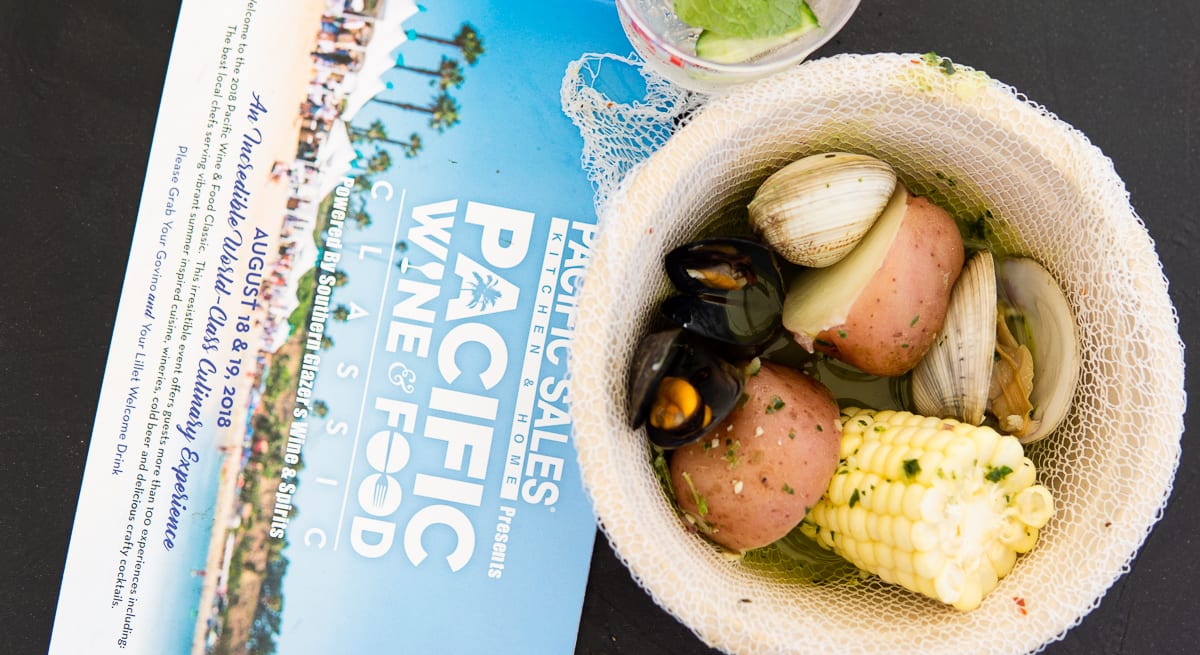 Guests were treated to samplings like a full clam bake, fresh oysters, scallops, steak with fresh chimichurri sauce, short rib, tequila popsickles, shrimp cocktail, and taco's galore. The options were truly endless offering options for carnivores, seafood lovers, and vegetarians.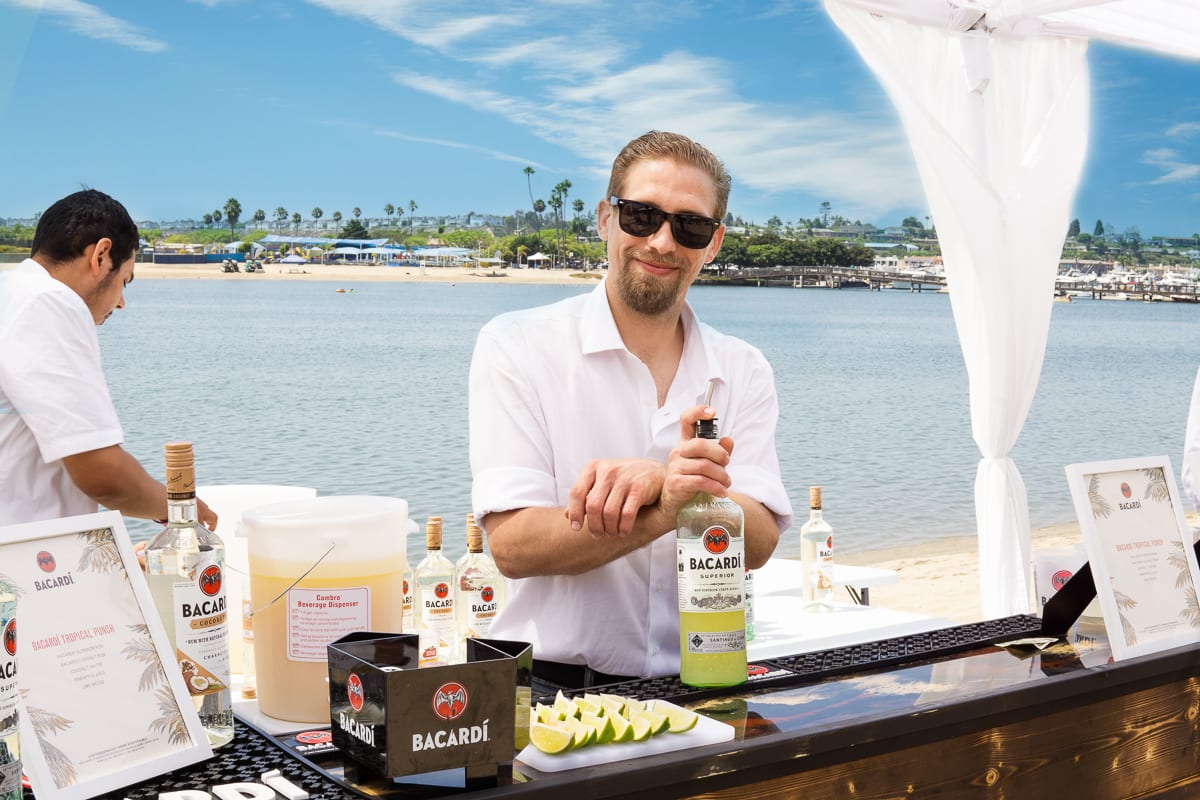 The Pacific Wine and Food Classic was held for the second year at the Newport Dunes, in Newport Beach, CA.
In addition to amazing wine, food, and cocktails, the Pacific Wine and Food Classic also offered spectacular views of the Newport Beach harbor. The event expanded into 3 sections including a huge main area located right on the sand.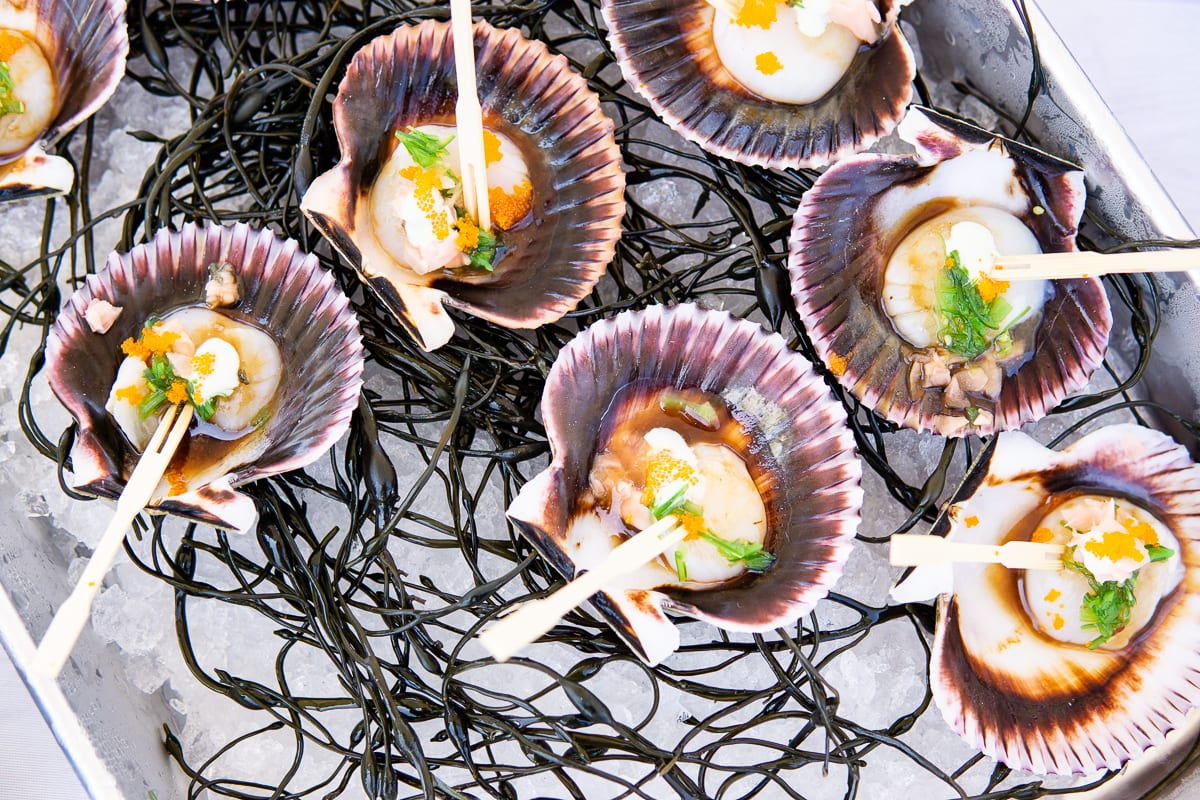 The food was, of course, show-stopping and every restaurant really brought their A-Game. A fan favorite at the 2-day event was the delicious scallops shown above from Bluewater Grill. I'll admit I am not a scallop person, but these were raw scallops and they were amazing with a fresh citrus yuzu. Now I know, I'll take my scallops raw!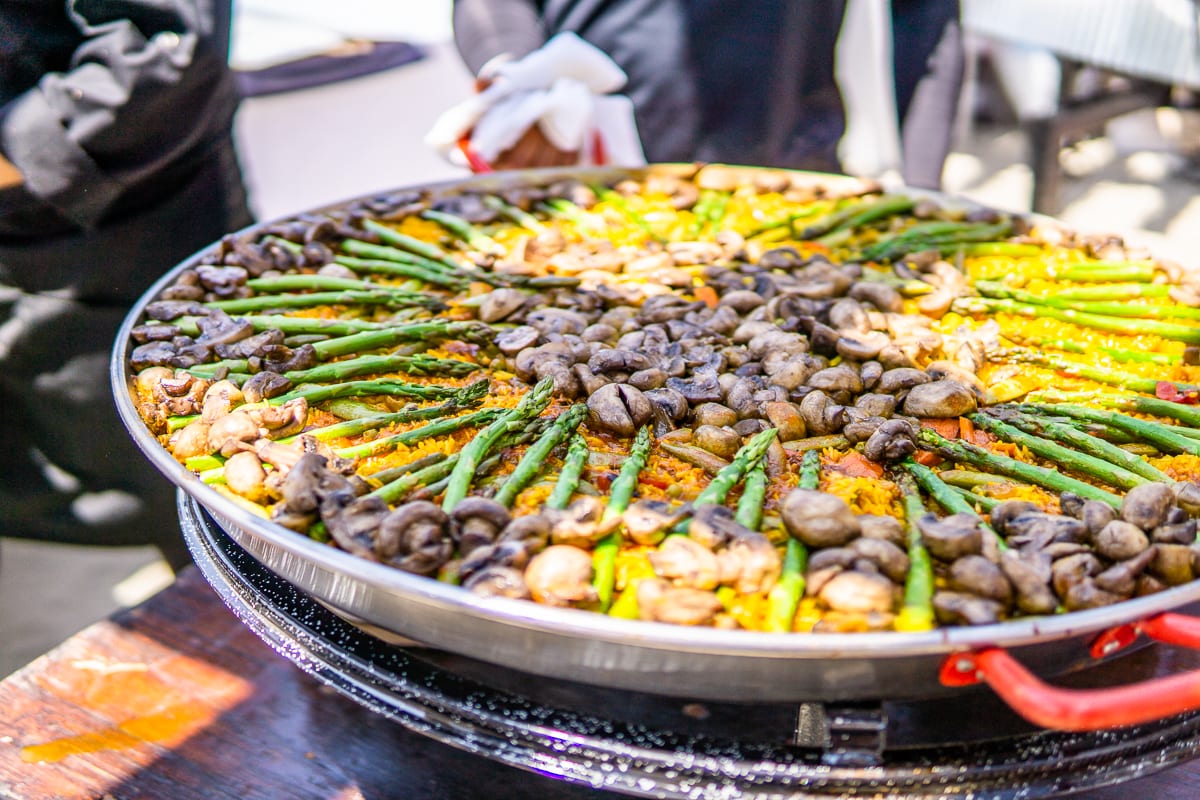 The Paella was another crowd favorite.
Another crowd favorite was the enormous Paella from the masters themselves Villa Roma. Last year we had the pleasure of attending the Paella Festival were Villa Roma truly shined. You can often find them at all of the most luxurious culinary events in Orange County and guests are always impressed. At this event, they had both a vegetarian and meat lover option.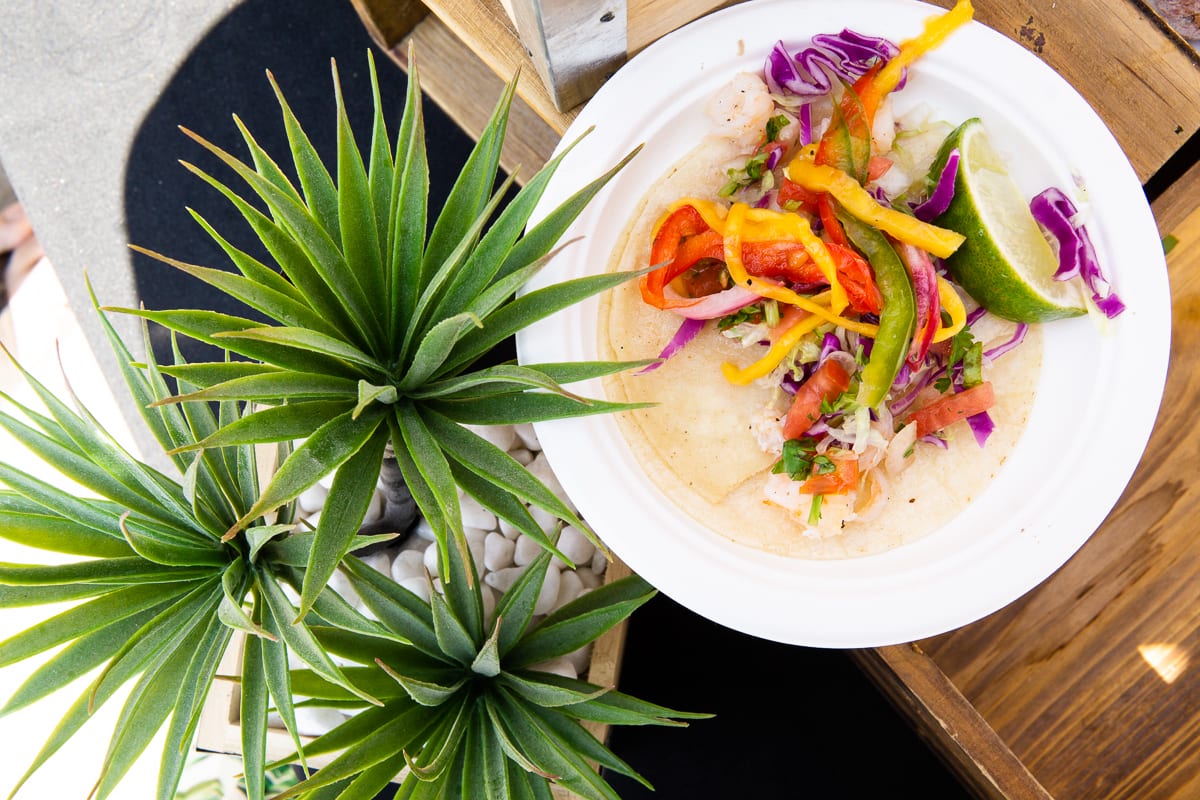 There was no shortage of tacos, this is California after all.
There was no shortage of tacos, this is California after-all. The shrimp and crab tacos pictured above were another guest favorite. They also had carne asada as well. We love that so many restaurants included two options for guests to enjoy.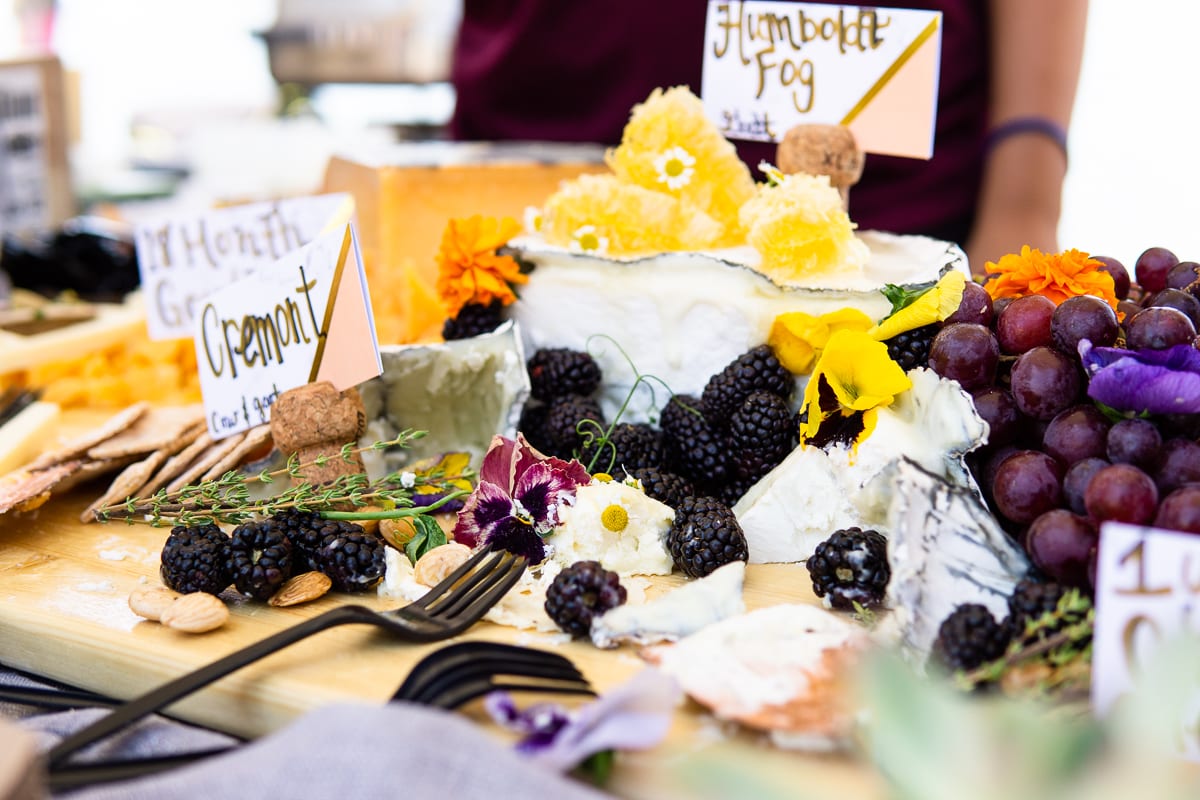 If you're indulging in your favorite wines, then you better believe there were plenty of cheese and charcuterie options. How beautiful is this set up? I'll take all the brie please!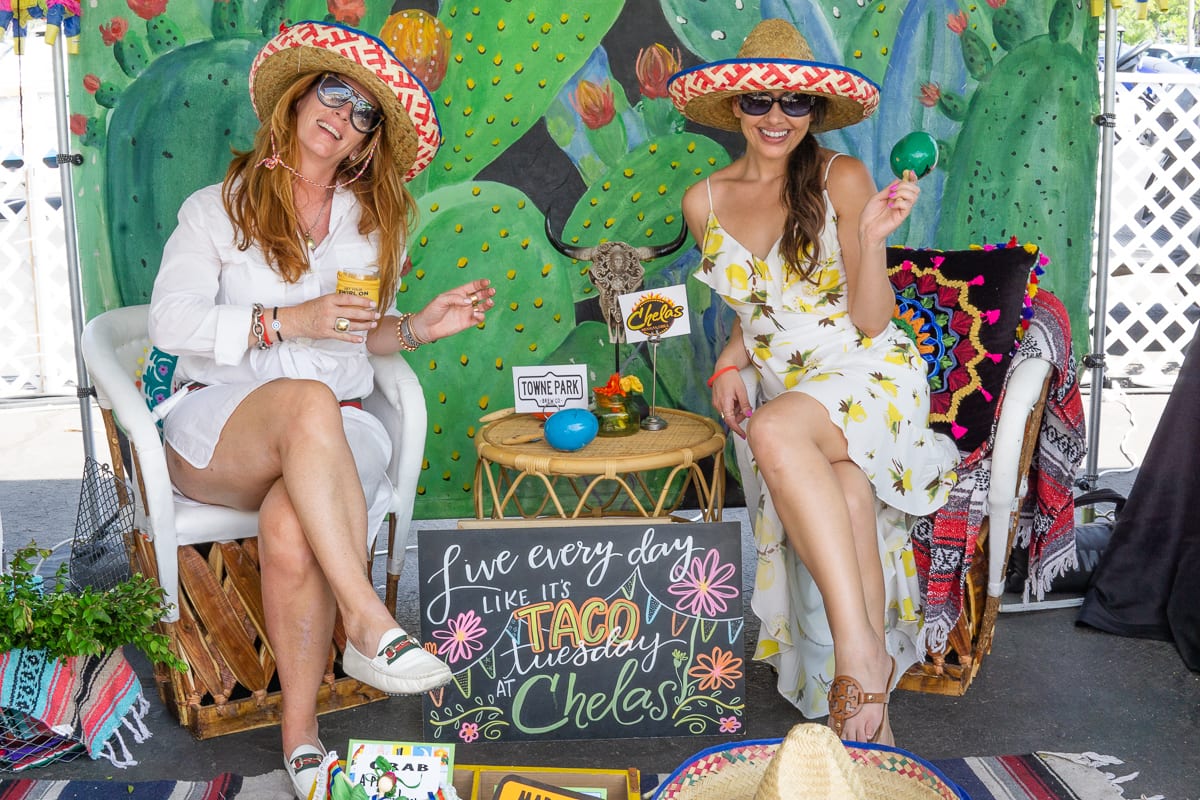 After a few glasses of wine you can't help but enjoy a little photo op. 
Live every day like it's Taco Tuesday at Chelas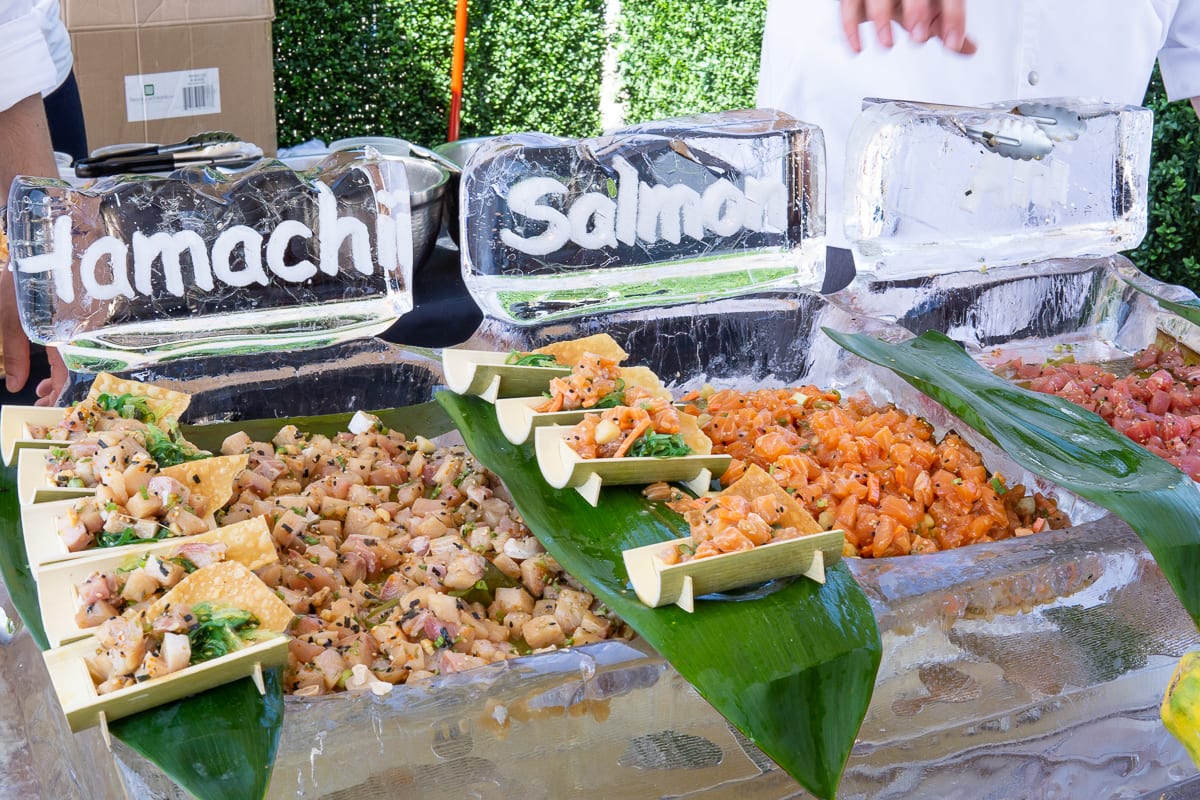 How amazing is this fresh poke display? Attendees could choose between hamachi, salmon, and ahi. There were plenty of fresh seafood options at the 2018 Pacific Wine and Food Classic.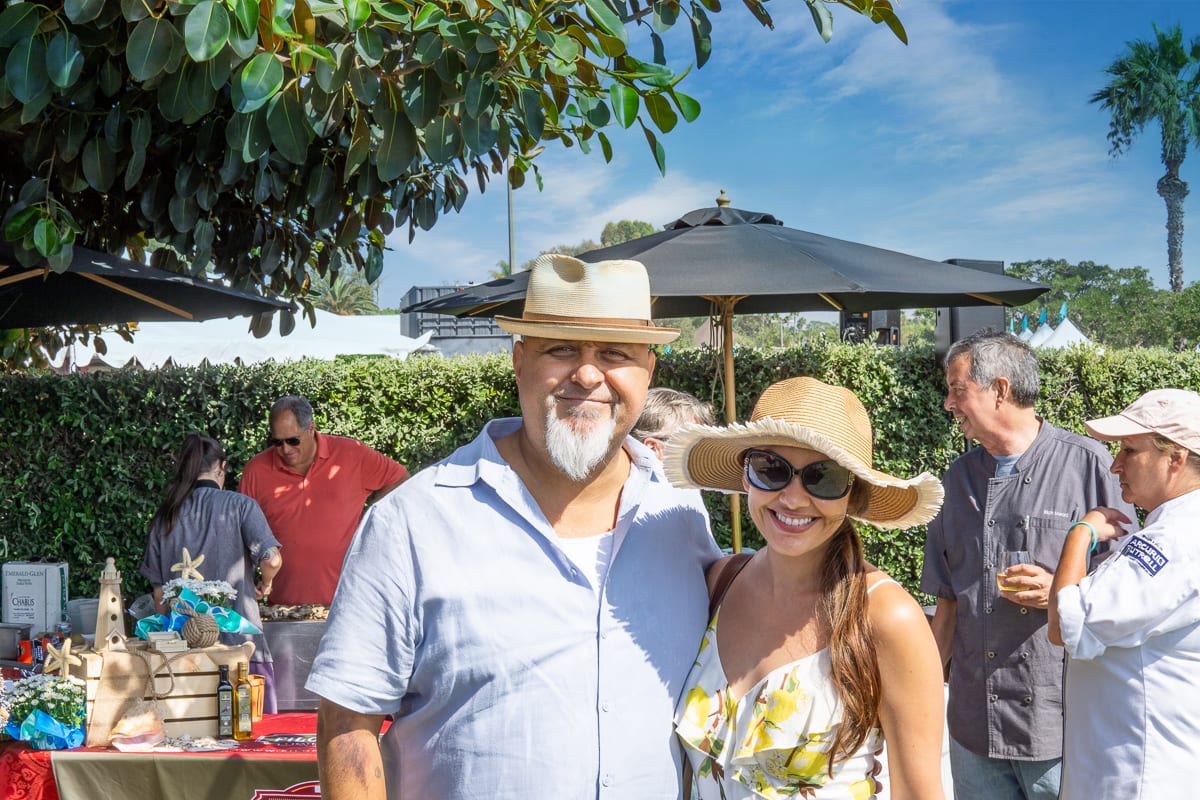 We caught up with Neil Saaverde, host of the KFI 640am show The Fork Report. Recently we were invited up to LA to record a segment on the show to talk about our site, Cuisine and Travel, and the upcoming Golden Foodie Awards in Orange County.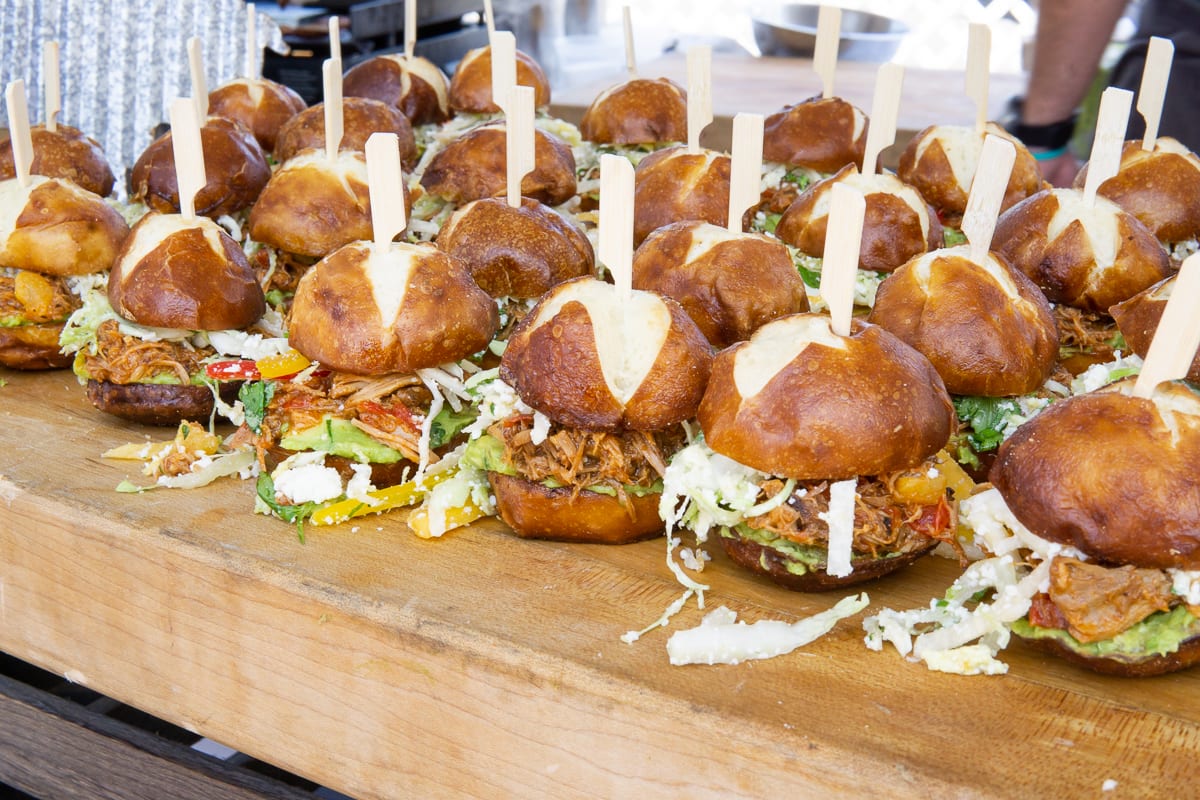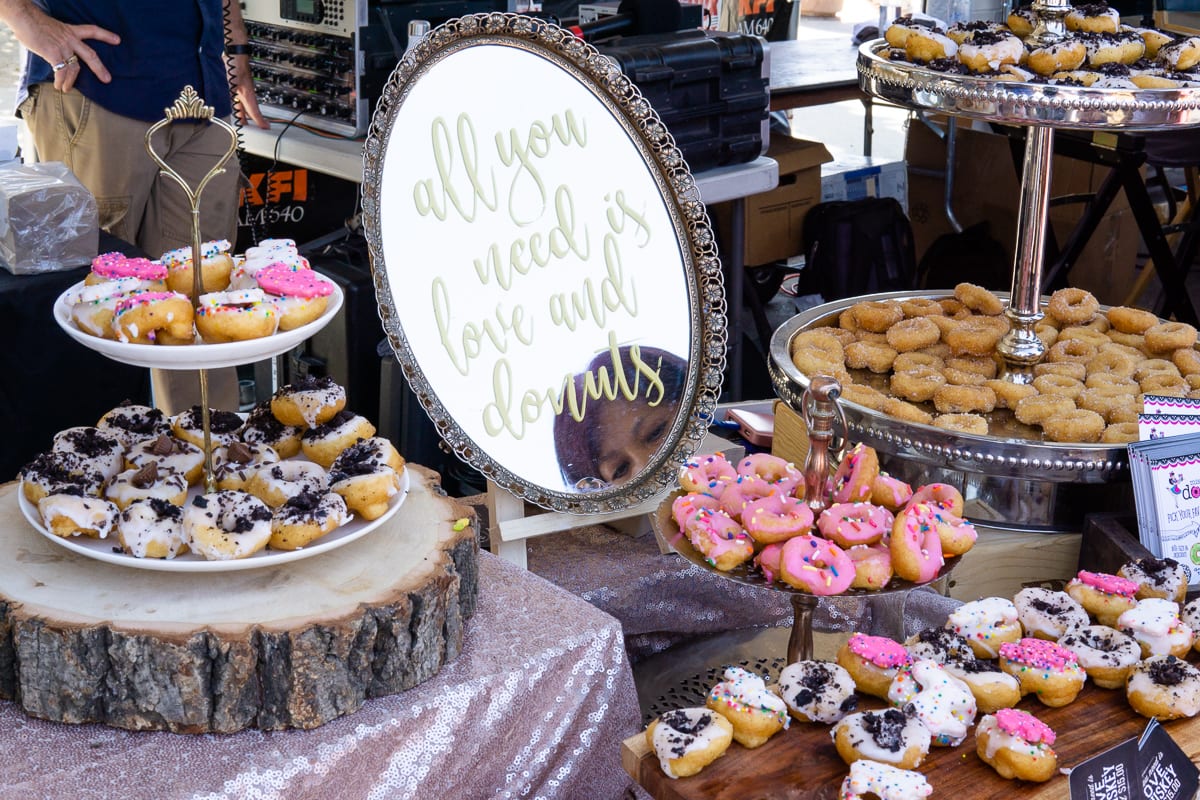 There is no doubt the 2018 Pacific Wine and Food Classic was a delicious success
There is no doubt the 2018 Pacific Wine and Food Festival was a delicious success and I can't wait to attend again next year. Did you get a chance to attend this year? What was your favorite part?