Andrei's Irvine Restaurant has been an Orange County favorite since opening in 2009. Located in Irvine's business district off Main Street, they are best known for their fresh local and organically grown produce, as well as naturally raised meats and sustainable seafood in their Conscious Cuisine. Andrei's is celebrating their 10yr Anniversary by offering a limited time $10 menu with fabulous bites. They will also be donating 20% of the entire restaurants' sales to Miracles for Kids, a charity they have regularly donated to.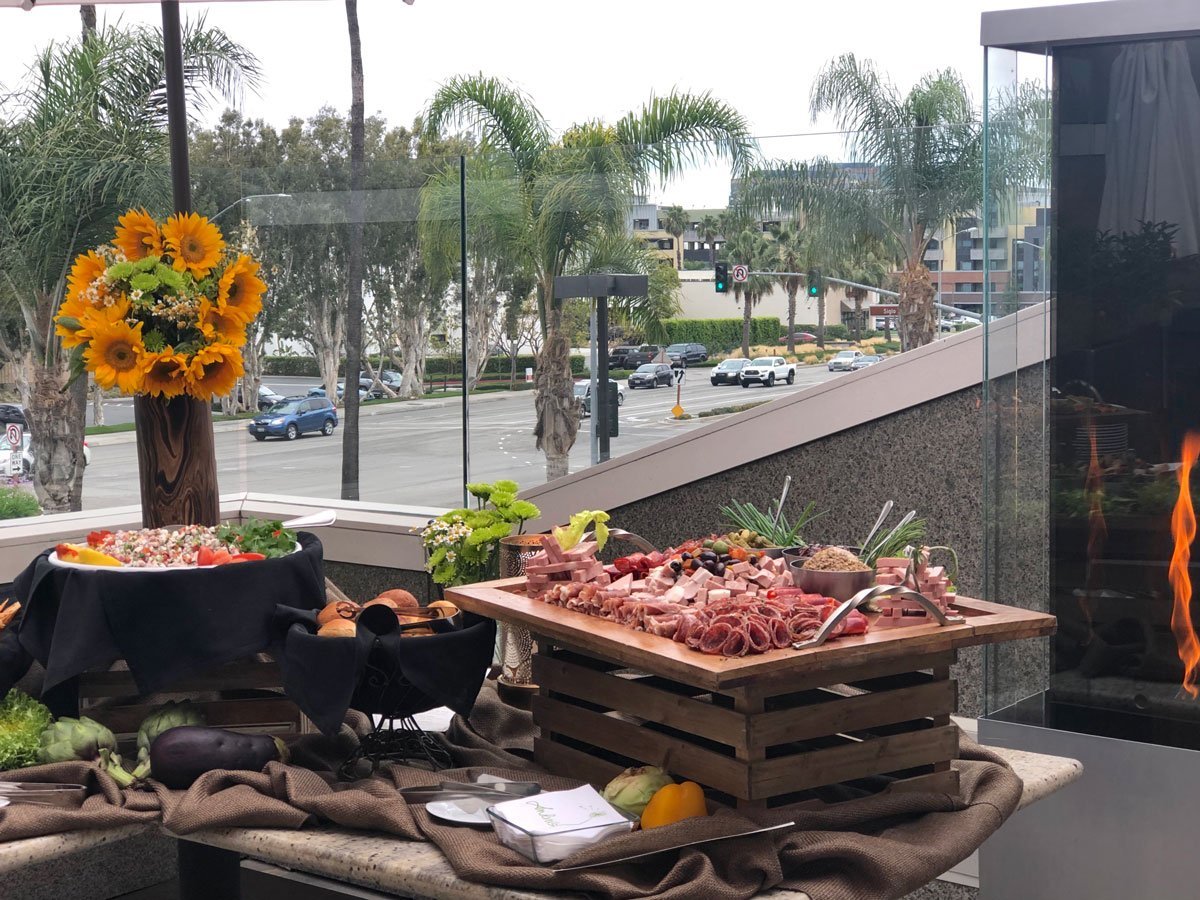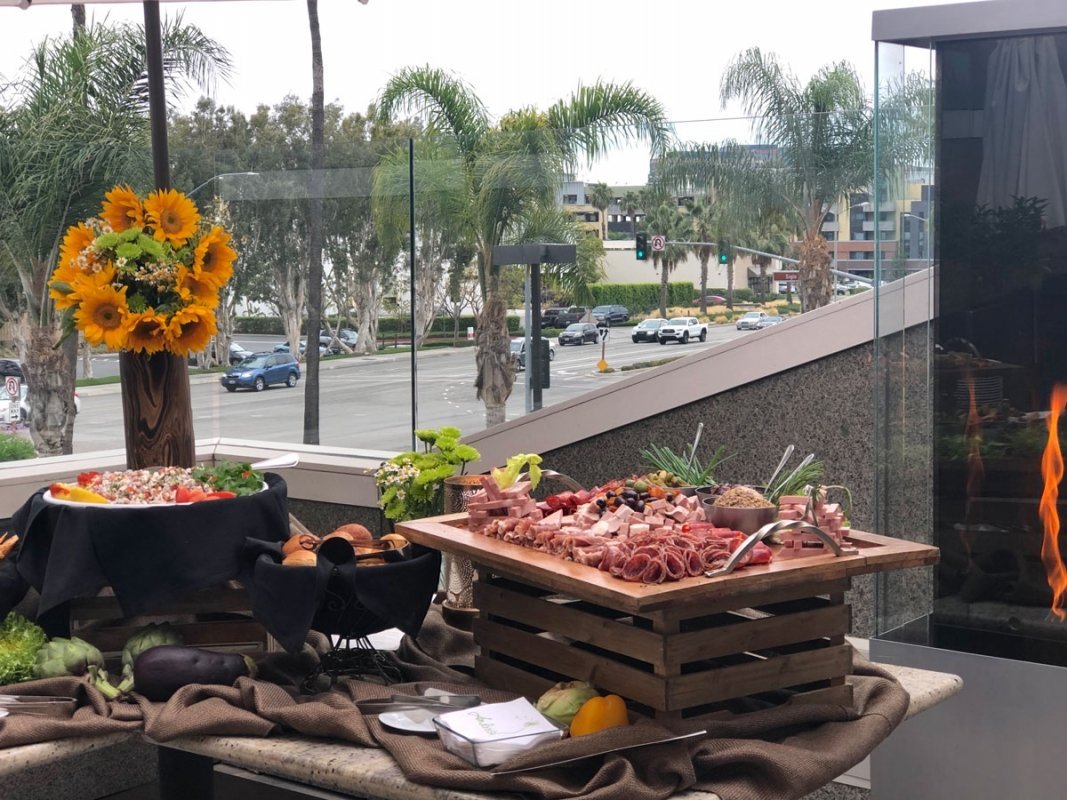 Beginning on July 1st through July 13th, guests will be able to dine on a wide selection of $10 appetizers that are absolutely not to be missed. In fact, you could plan an entire meal around their limited time menu.
Some personal favorites include their Bastille Day cocktail made with a passion fruit X-Rated Liqueur, Fresh Berries, and Brut Champagne. Pictured behind the Bastille Day is another popular cocktail from their regular menu, The Mother of Dragons.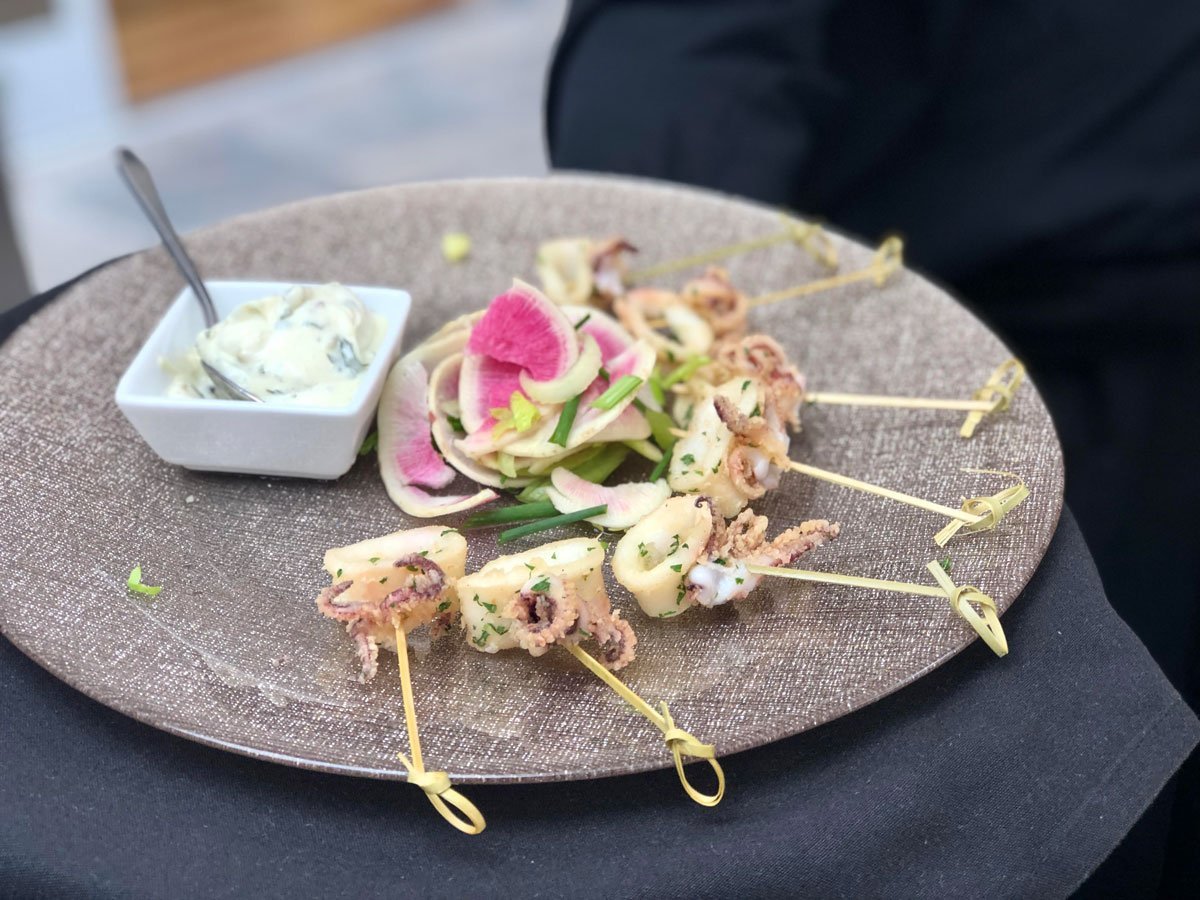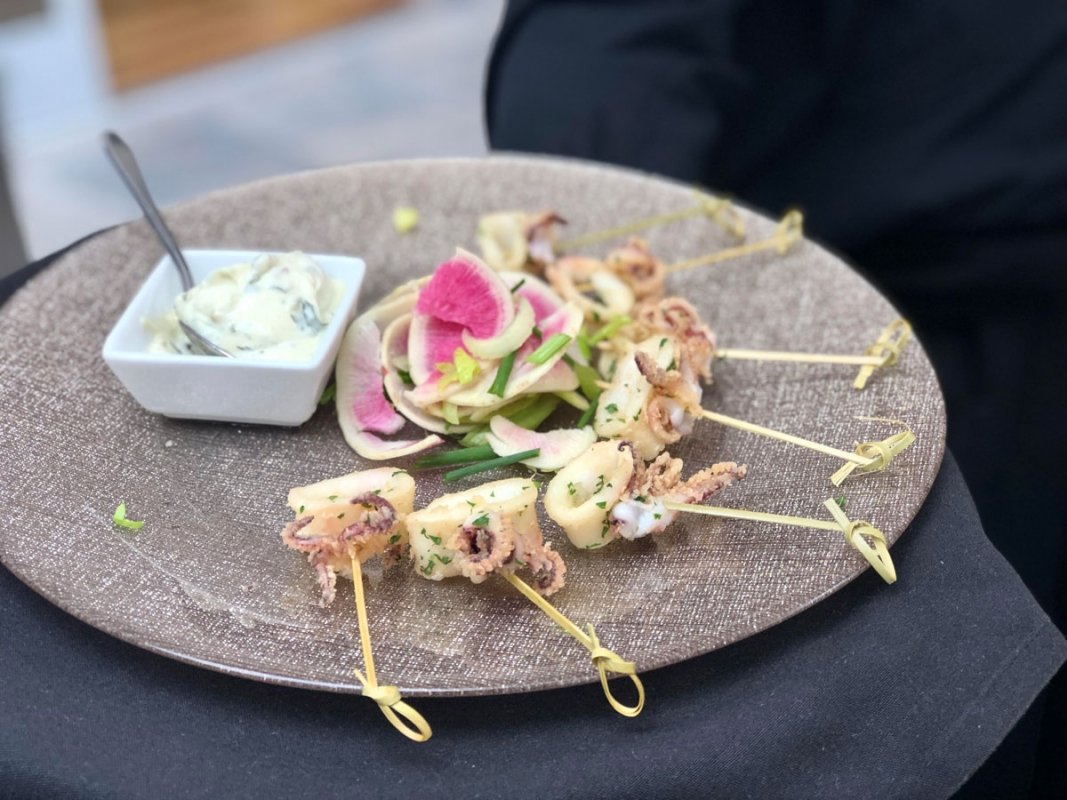 The Fried Calamari is also fantastic and is flash-fried in garlic, shallots, and white wine-lemon reduction. It is served with a lemon caper dipping aoli that's so good you'll want to bathe in it.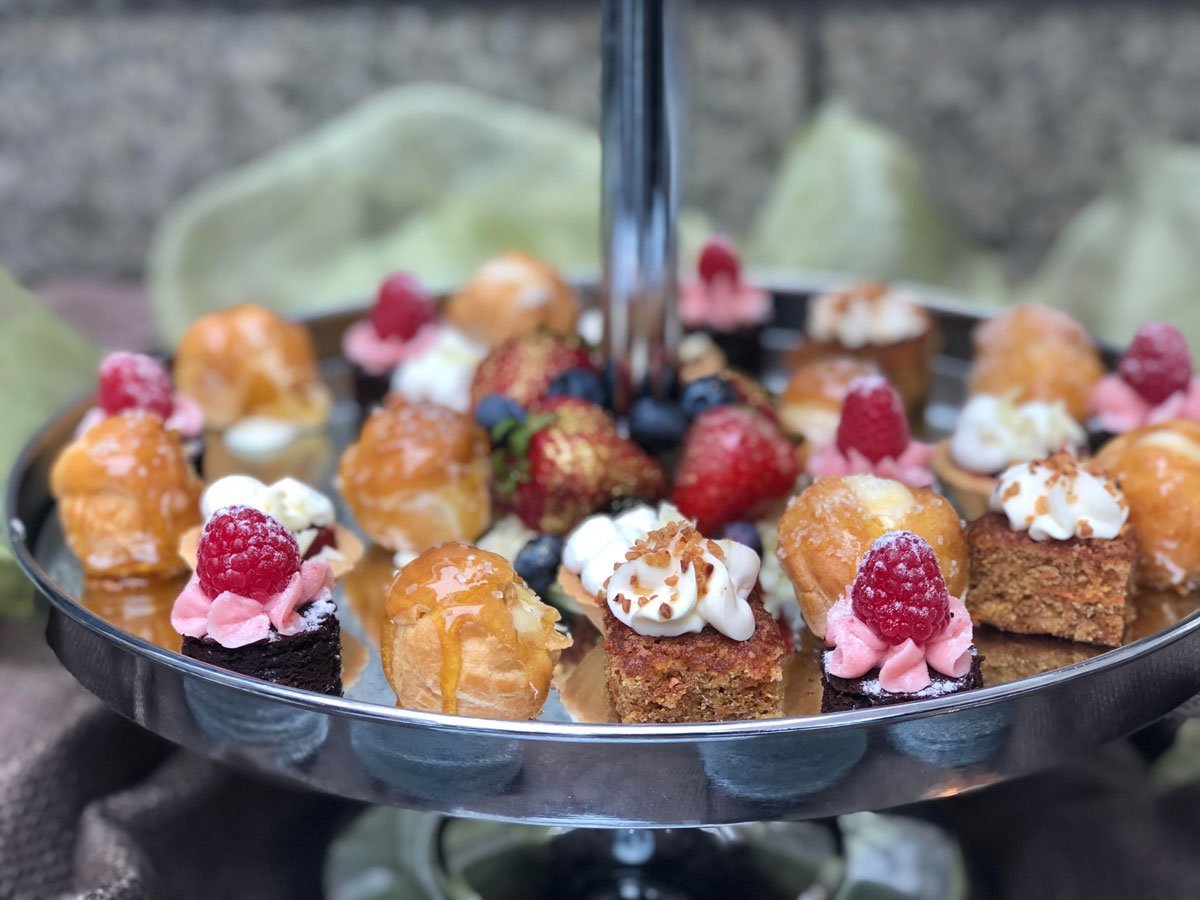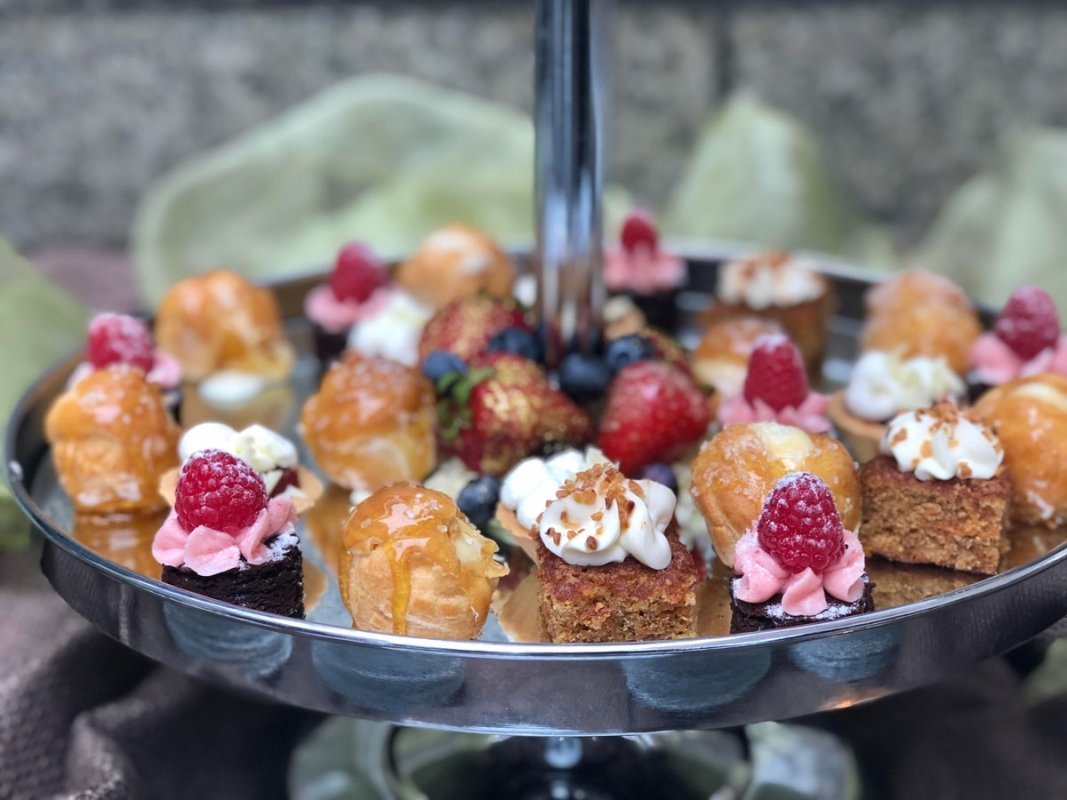 Finally, for dessert, they are offering an Andrei's dessert tastings with Piña Colada Carrot Cake, Bourbon Peach Cheesecake, and Andrei's Beignets. Trust me when I say you never want to miss the desserts at Andrei's and this way you get to try several!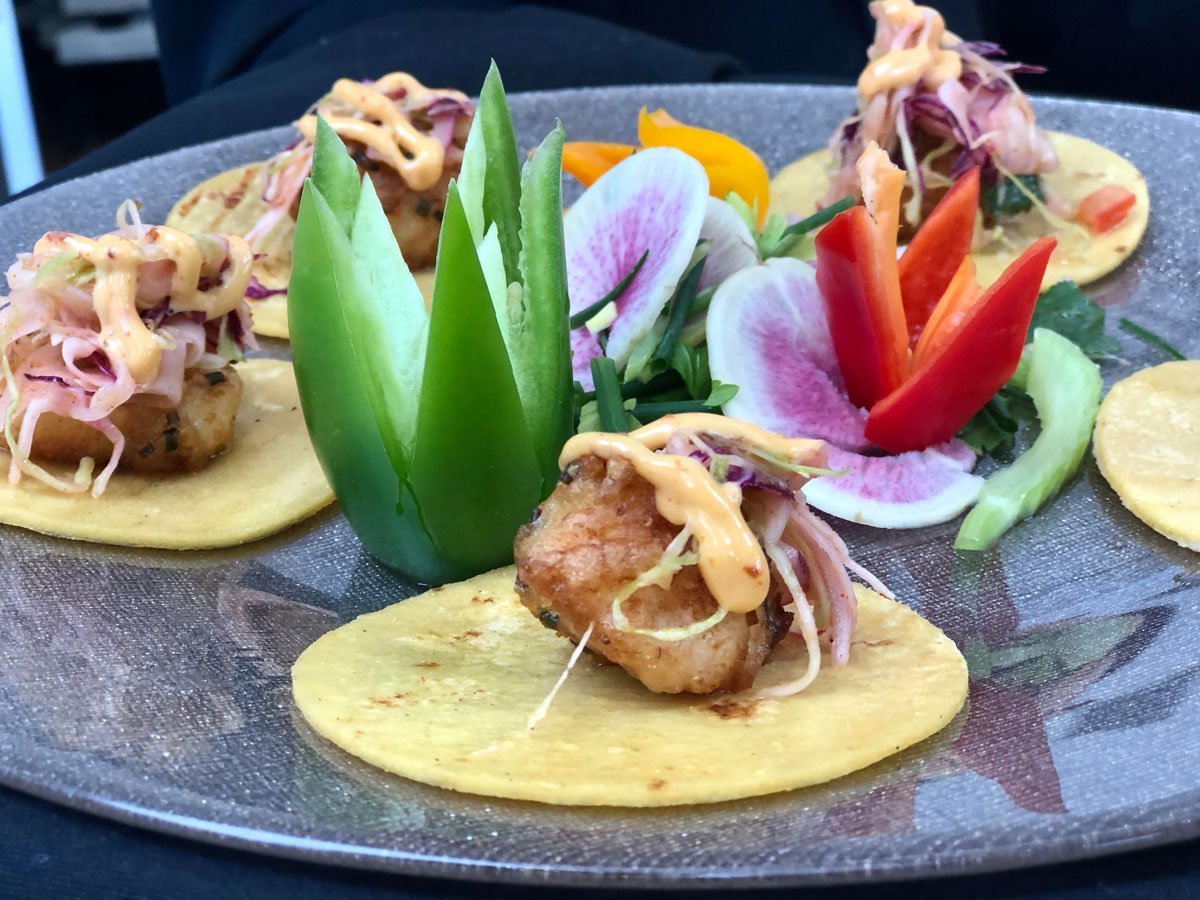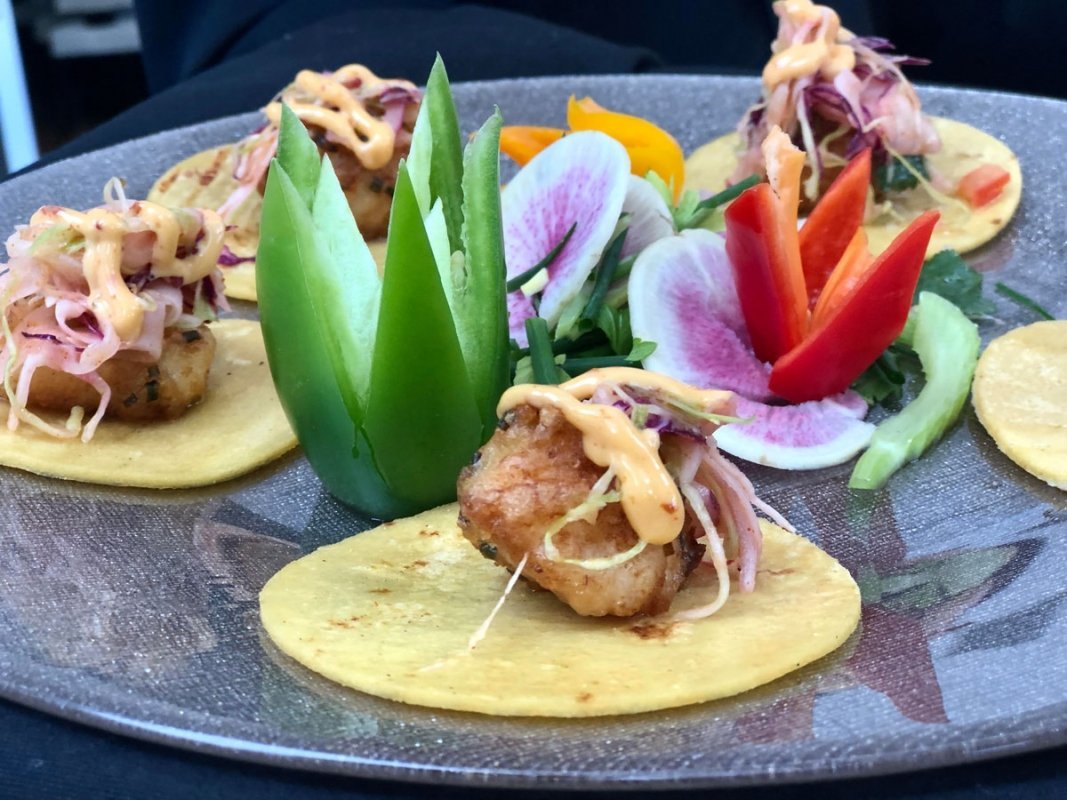 Below is a list of the entire menu and remember, it is only available for 2 weeks so start planning your visit now. Andrei's is open for Lunch and Dinner Monday through Friday from 11:30 a.m. to 9 p.m., and for Brunch, Lunch and Dinner on Saturday from 11 a.m. to 9 p.m. The restaurant offers Happy Hour Monday through Saturday from 3 p.m. to 6:30 p.m.
More information and menus can be found at https://andreisrestaurant.com/.
ANDREI'S Irvine ANNIVERSARY MENU

EACH ITEM PRICED AT $10

Calamari –Flash-Fried Calamari, Garlic, Shallots, White Wine-Lemon Reduction

Double Dip Duo –Cilantro-Green Pea Hummus, Avocado Bacon Dip, Warm Pita, Seasonal Vegetables

Portobello Steak Fries –Panko-Crusted Portobello Mushroom Fries, Tartar Dip

Black Angus Spring Rolls –Feuille De Brick, Moroccan–Spiced Ground Beef, Fresh Herbs, Sauerkraut, Tzatziki

Andrei's Chop Salad –Organic Field Greens, Roasted Chicken, Cucumbers, Avocado, Tomatoes, Corn, Candied Walnuts, Goat Cheese, Dates, Corn Bread Croutons, Sherry Vinaigrette

Market Fish Tacos –Daily Fish, Pickled Cabbage, Guacamole, Black Beans, Spanish Rice, Handmade Corn Tortillas

Lamb Burger –Superior Farms Seasoned Ground Lamb, Heirloom Tomato, Arugula, Shaved Cucumber, Onion, Feta, Fennel-Lemon Aioli, Brioche Bun, Pommes Frites 
Vegetable Caponata –Organic Carrots, Indian Eggplant, Sweet Peppers, Kohlrabi, Caulilini, Zucchini Noodles,
Fresh Pesto

Andrei's Dessert Tasting –Piña Colada Carrot Cake, Bourbon Peach Cheesecake, Andrei's Beignets

Bastille Day –X-Rated Liqueur, Fresh Berries, Brut Champagne

Andrei's $10 Anniversary Menu will be available from July 1st through July 13th, with 20% of total sales from the restaurant during that period donated to Miracles for Kids.