Pumpkin Pie is a seasonal favorite and if you want your pie to really shine, here are the 10 best pumpkins for pies as well as other desserts, soups, and sides.
Making your own homemade pumpkin puree can add a complexity of different flavors to your fall dishes. Depending on what pumpkins are available, the flavors can be sweeter, richer, more colorful, and with a smoother consistency. Each year I like to make a large batch of pumpkin puree to freeze for recipes throughout the season. Here is everything you need to know about the best pumpkins for pies and all of your cooking needs.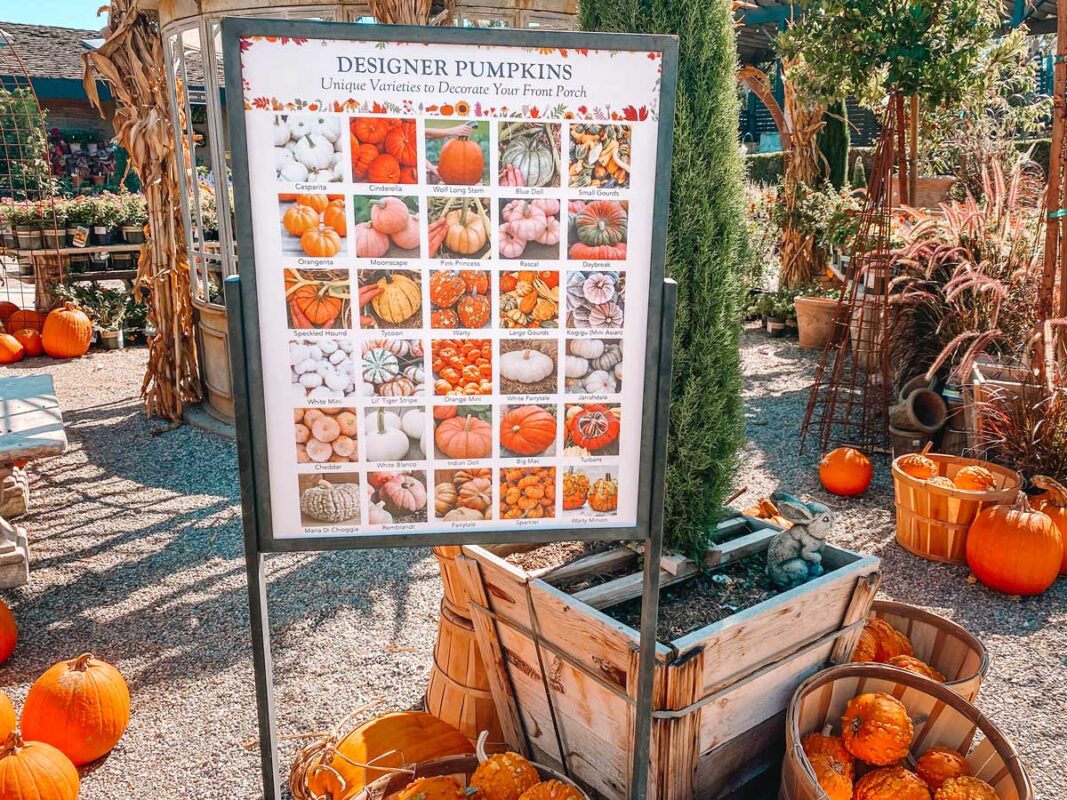 Worst Pumpkins for Pies, Baking, & Cooking
Since we're discussing the best pumpkins for pies, baking, and cooking we should also talk about the worst. You may be surprised to know that the Sugar Pumpkins sold at grocery stores and toted as pumpkins for pies, are the worst! They are bitter and yield a horrible flavor.
You should also avoid the large pumpkins used for carving which are also bitter and incredibly stringy.
Characteristics of the best pumpkins for pies.
There are certain characteristics that makes pumpkins great in pies. Listed below are the reasons why these are the best pumpkins for pies, baking, and cooking.
Low Water Content: the more dense the pumpkin, the better the puree will turn out for use in recipes. It will also add more flavor to any baked dish.
Little to no string: If you've ever carved a pumpkin, you are probably aware of all the stringy fibrous pumpkin that needs to be scooped out. These stringy fibers are not pleasant to eat and result in a chunky puree.
Flavor: Large carving pumpkins can actually be bitter in taste. When choosing the best pumpkin for pies, you want to opt for pumpkins that have a slight sweetness to the flesh, while savory dishes I like more nutty or earthy flavors.
Color: You can achieve a much more vibrant and beautiful coloring depending on the type of pumpkin used. Regular carving pumpkins and even the sugar pie pumpkins found in most grocery stores can have very dull, light orange coloring.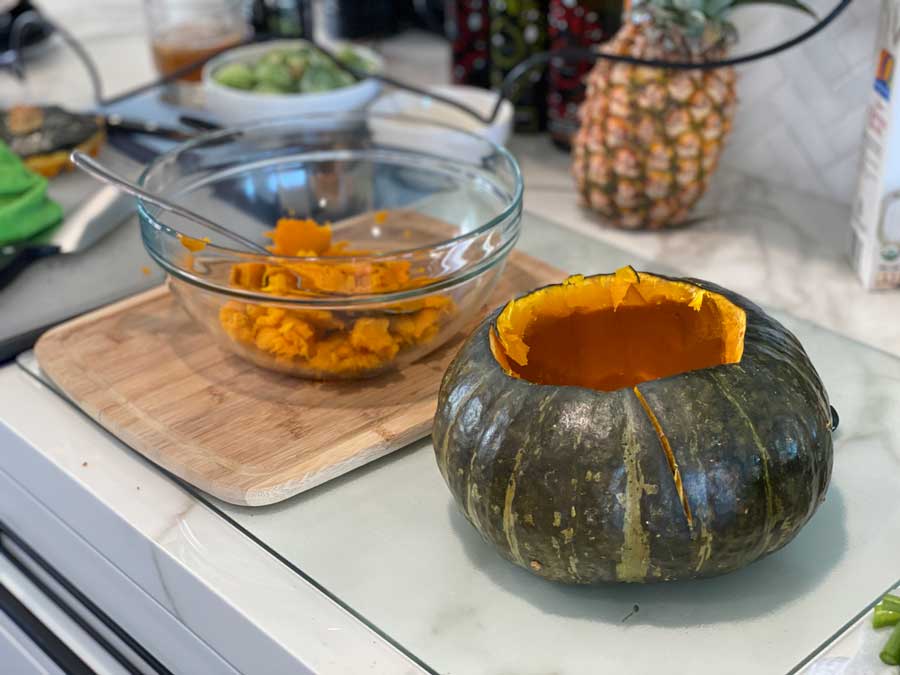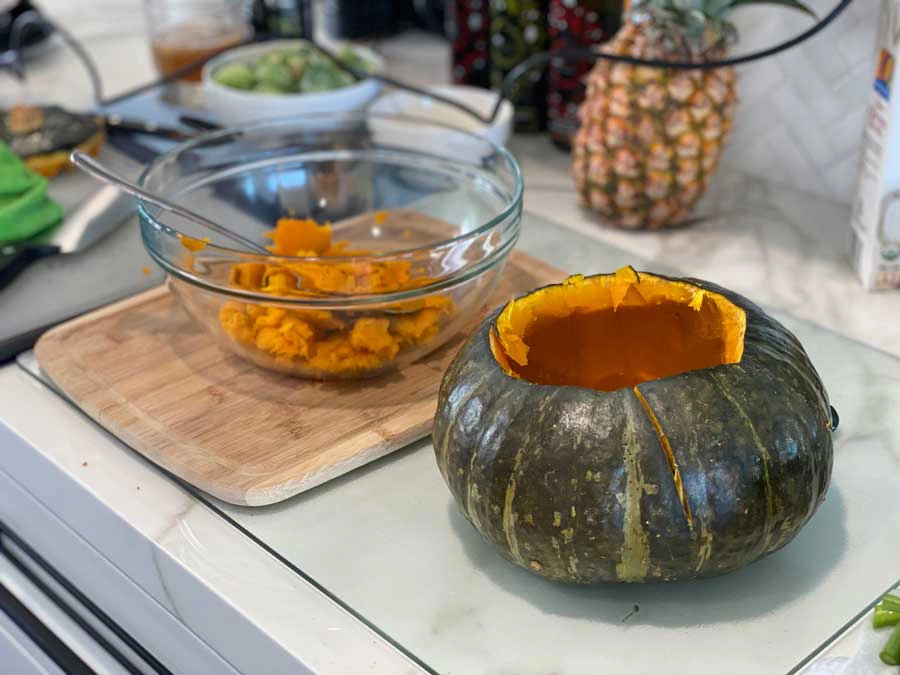 1. Kabocha
Kabocha Squash is a popular type of pumpkin that actually has a green flesh, with a vibrant orange flesh. It is commonly used in baking because of its low water content and rich flavor. It also produces a beautiful orange coloring with a velvety smooth finish.
Kabocha pumpkins are also great for roasting as they have a subtly sweet, but earthy flavor. If you've ever eaten in a Japanese Restaurant, you've likely enjoyed Tempura Battered Kabocha Squash.
2. Red Kuri
During the holiday season, you will likely find Red Kuri Squash in your produce department. It has a vibrant orange red hue, sweet flavor, and produces a creamy puree. This is a favorite to use in baking because it will make your dishes both look and taste amazing.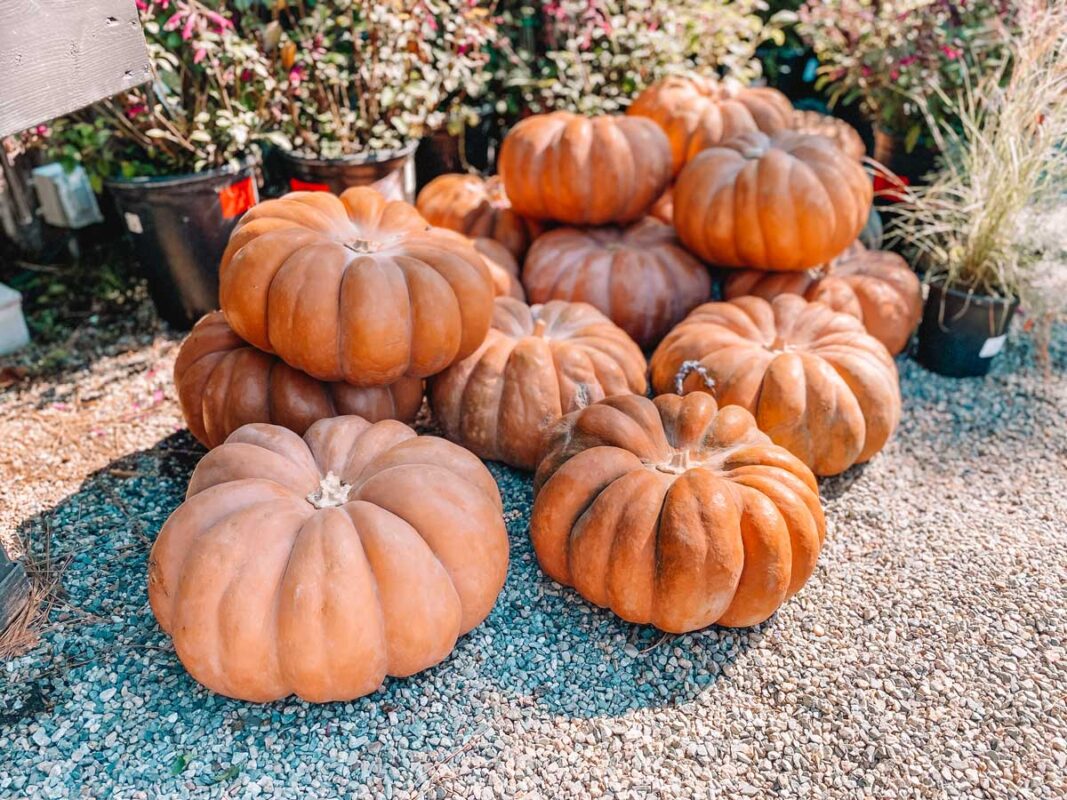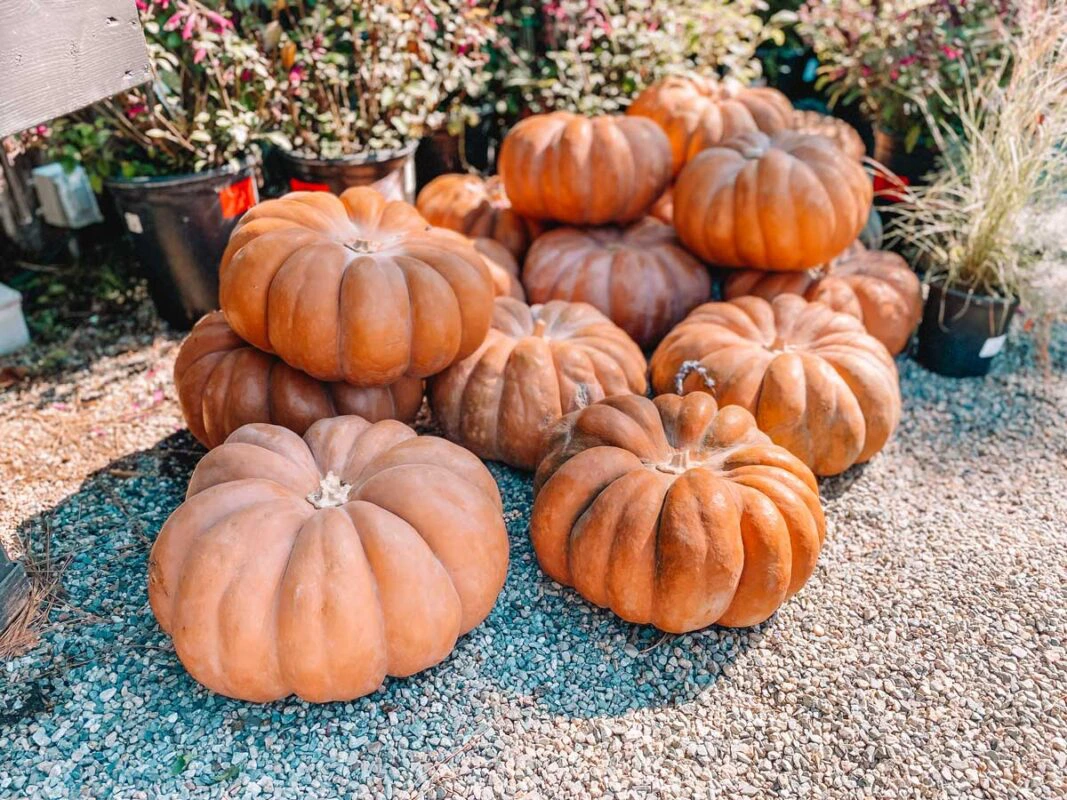 3. Fairytale Pumpkins or Muscade de Provence
Fairytale Pumpkins have grown in popularity as ornamental heirloom pumpkins. Luckily they also make for great pumpkin pies with their mild sweet flavor and spicy scent. Their low water content will yield a nice thick puree. I also like these pumpkins for savory dishes.
4. Dickinson Pumpkins
Dickinson Pumpkins are most commonly cultivated and used by Libby's popular canned pumpkin puree. They are found more on the east coast and midwest. Dickenson Pumpkins are actually a variety of Butternut Squash which is what you will typically find in almost all store-bought pumpkin purees.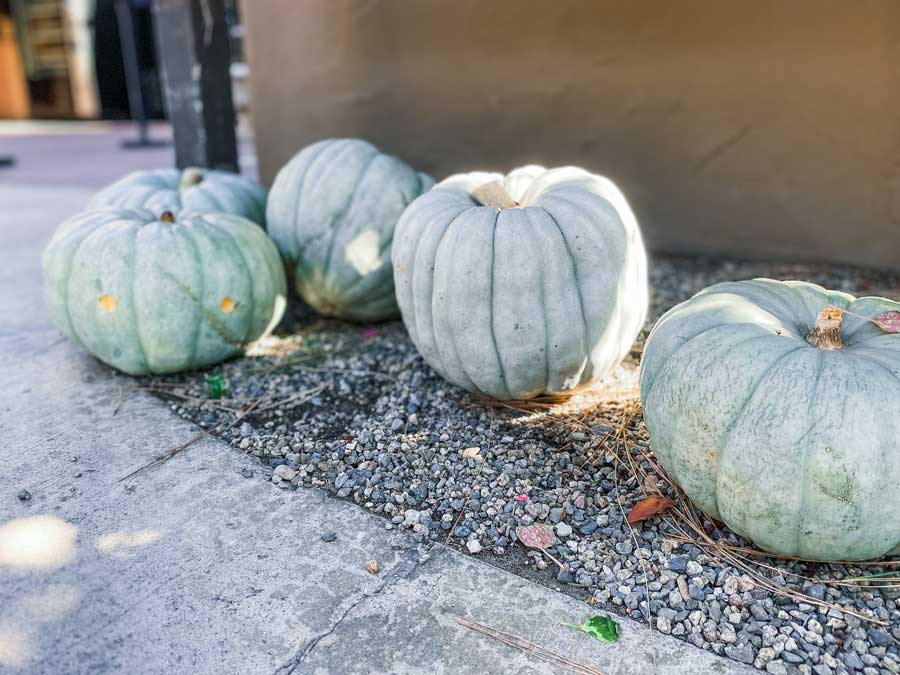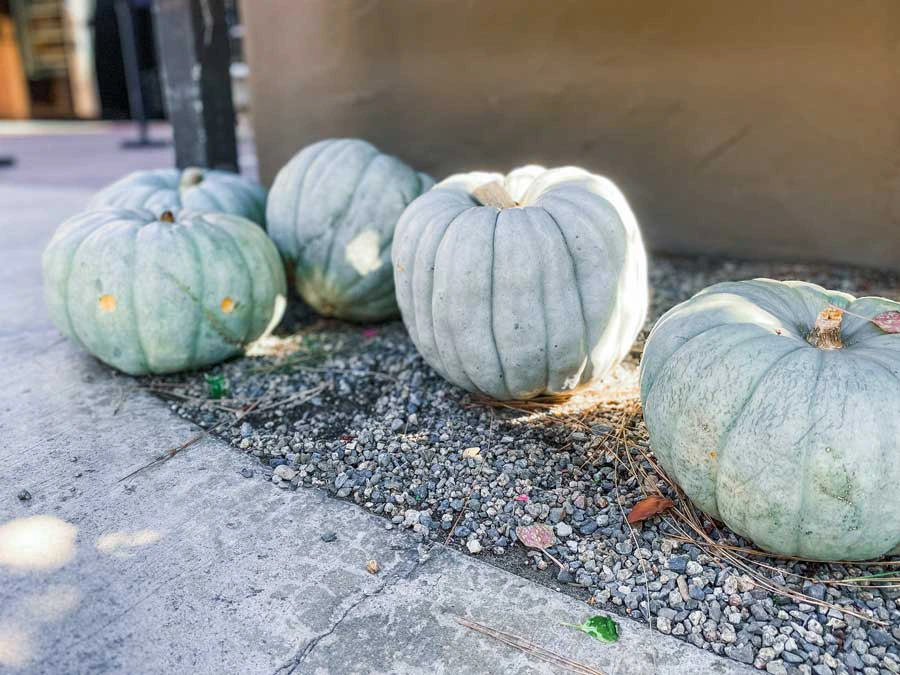 5. Jerrahdale
Jarradale Pumpkins are a light muted green color and are known as one of the best pumpkins for pies and desserts. They have very sweet and fruity flesh, almost like a melon, and create a perfect puree for pie fillings. They have minimal stringiness and make for a wonderfully smooth texture.
These pumpkins are also much more difficult to find and are more pricey. You will have better luck finding them at your local nursery. Although the price can be as high as $20-$30, they are larger and will produce a large batch of pumpkin puree to enjoy for pies, soups, and more.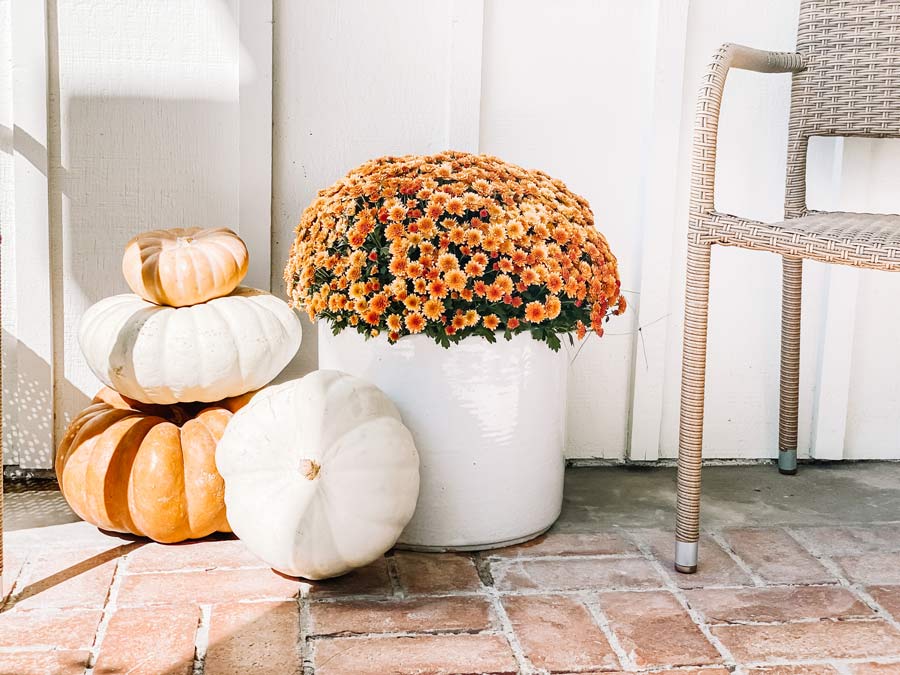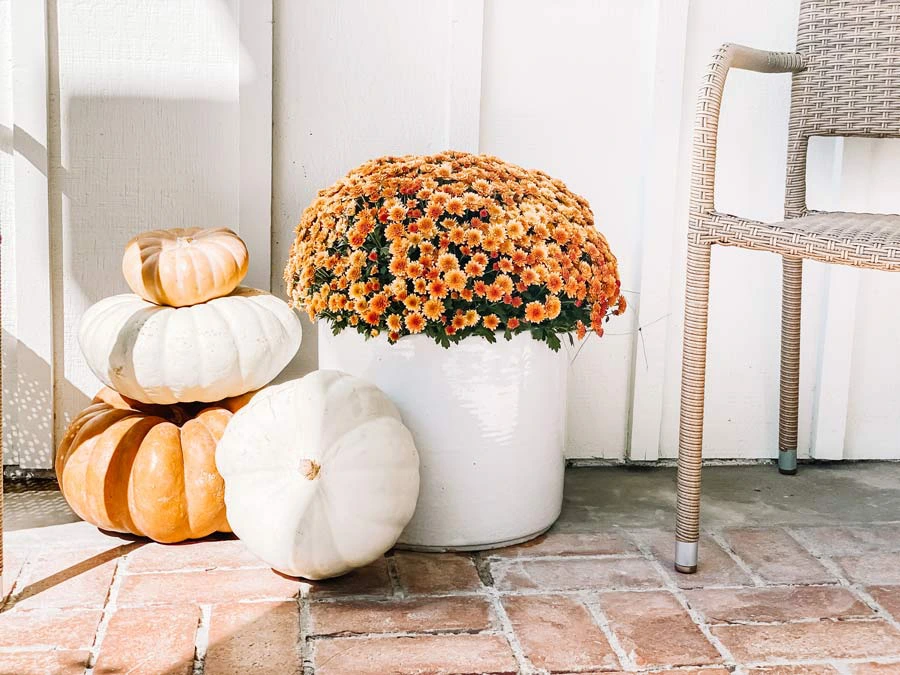 6. Cinderella or Rouge Vif d'Etampes
Cinderella Pumpkins or Rouge Vif d' Etampes is a French heirloom variety. These pumpkins have also grown in popularity for their beautiful white coloring and can be found in most grocery stores and nurseries. These are perfect for decorations and baking pies.
Cinderella Pumpkins have nice sweet firm flesh and are great in desserts as well as savory dishes.
How to Make Pumpkin Puree
A key to making pumpkin puree is to reduce the water content. This is why denser pumpkins make for better purees. Since we want a denser puree, the absolutely worst thing you can do is boil your pumpkin or use any technique that would add water! If you are going through the trouble of making your own pumpkin puree do not boil your pumpkin, use the instant pot, or crock pot.
Instead, you want to roast your pumpkin in the oven. The roasting will also add some caramelization, making your pumpkin puree even more flavorful.
depending on the size of your pumpkin, either cut the top off if it is small or cut it into large chunks
remove all of the seeds and any stringiness
place the pumpkin skin side up on a baking sheet lined with foil
bake at 350 degrees for 45- 60 minutes until the pumpkin is fork tender
remove all of the pumpkin, discard the skin, and puree in a food processor
Try these delicious pumpkin recipes
To say I like cooking with pumpkin would be an understatement. Each year I make new pumpkin recipes and I love to get creative. Check out my Pumpkin Panna Cotta, Vegan Pumpkin Donuts, and Delicious Pumpkin Muffins.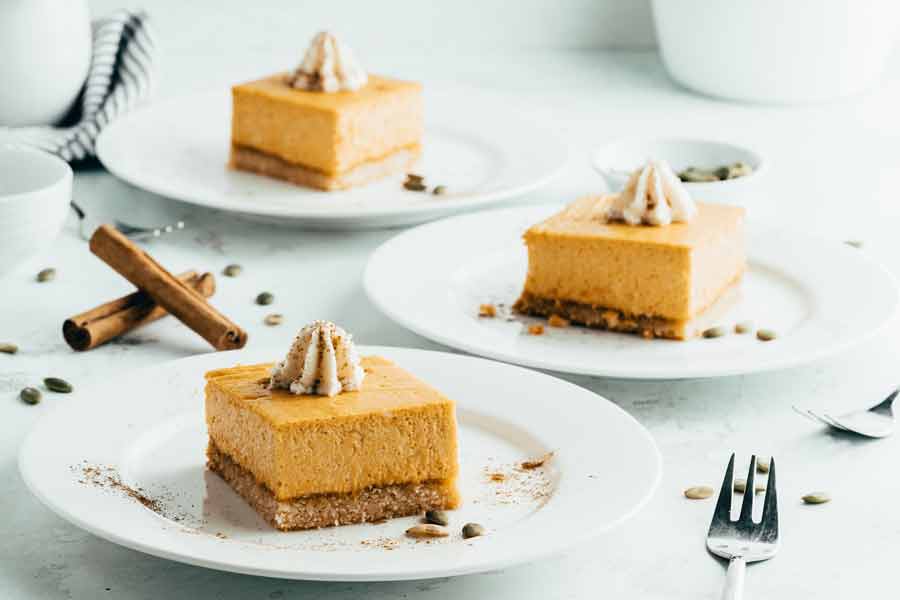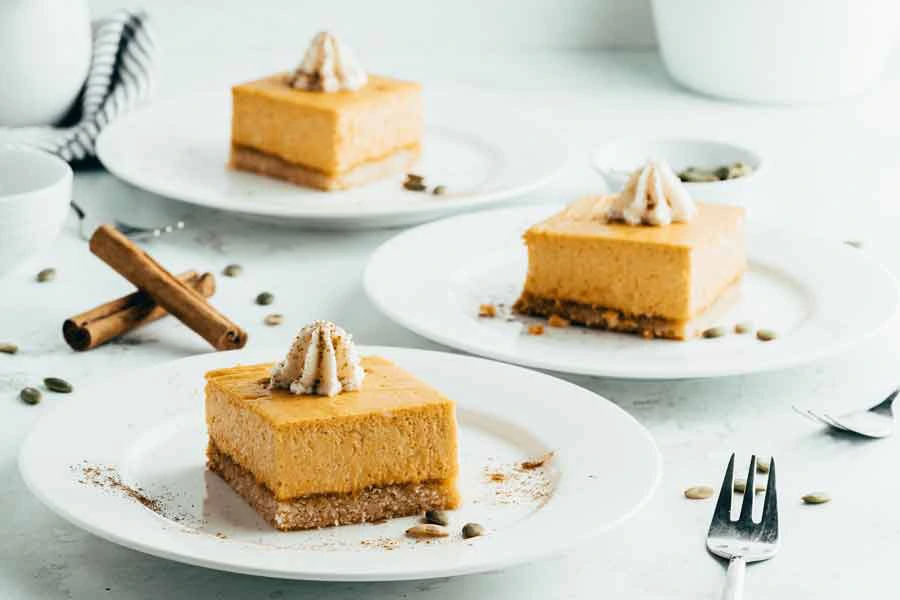 Pumpkin Cheesecake (can be made keto-friendly)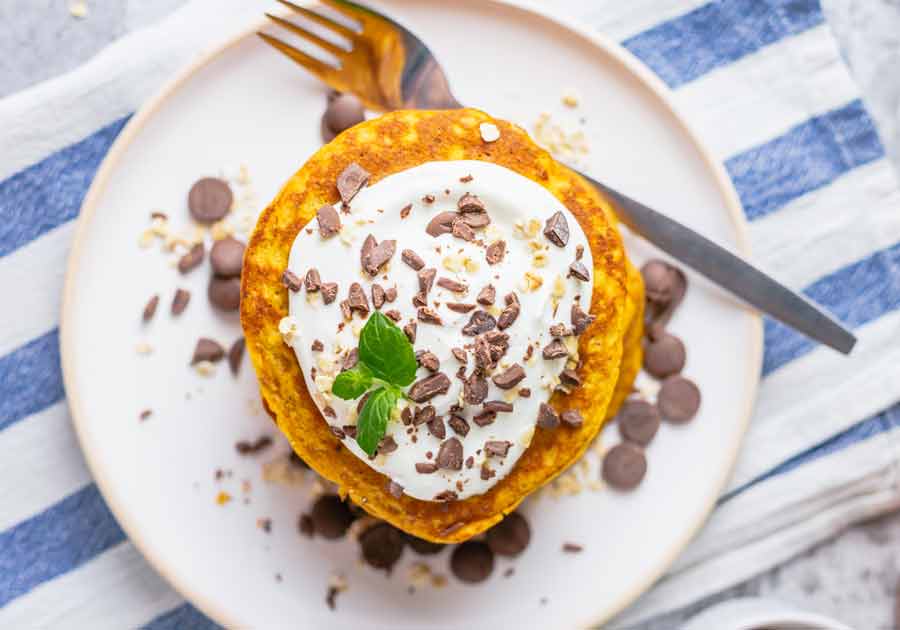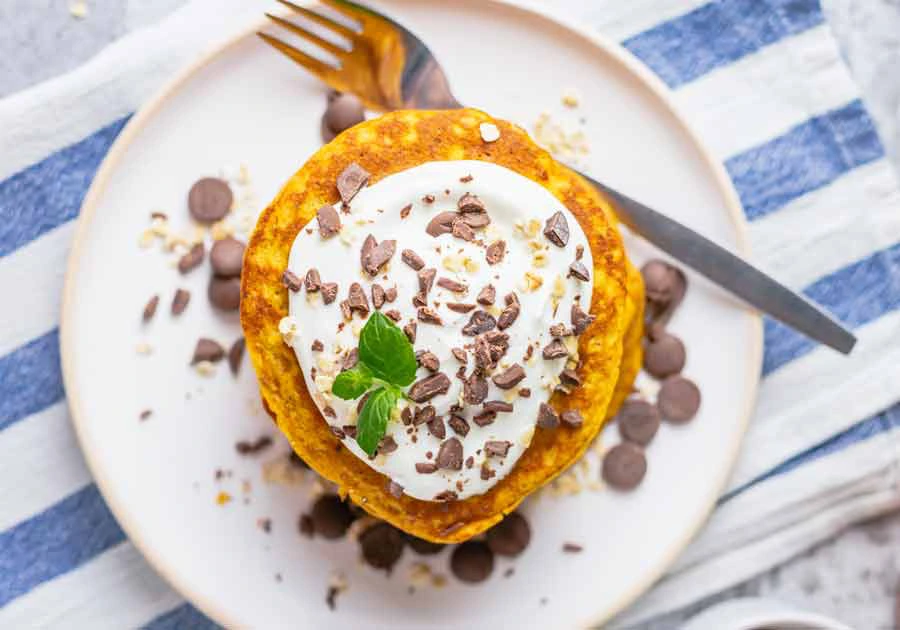 Storage
I like to make a large batch of pumpkin puree that I can use for the entire season. I recommend filling freezer-safe small ziplock bags with 1 cup of pumpkin puree. This measurement is most common in recipes. Then just defrost the puree the evening before and it is ready to use.
Have you used any of these heirloom pumpkins for baking or cooking? I would love to hear your thoughts on the best pumpkins for pies, baking, and cooking! Comment below on your favorites.