Temecula is one of my favorite getaways and each visit continues to get better, especially with the addition of the new Bottaia Winery. Located next to The Ponte, Bottaia harvests their grapes from areas designated to produce the same conditions found in Italian wine varietals. One of the best ways to learn about their large selection of local wines is to indulge in their amazing cheese and charcuterie pairings.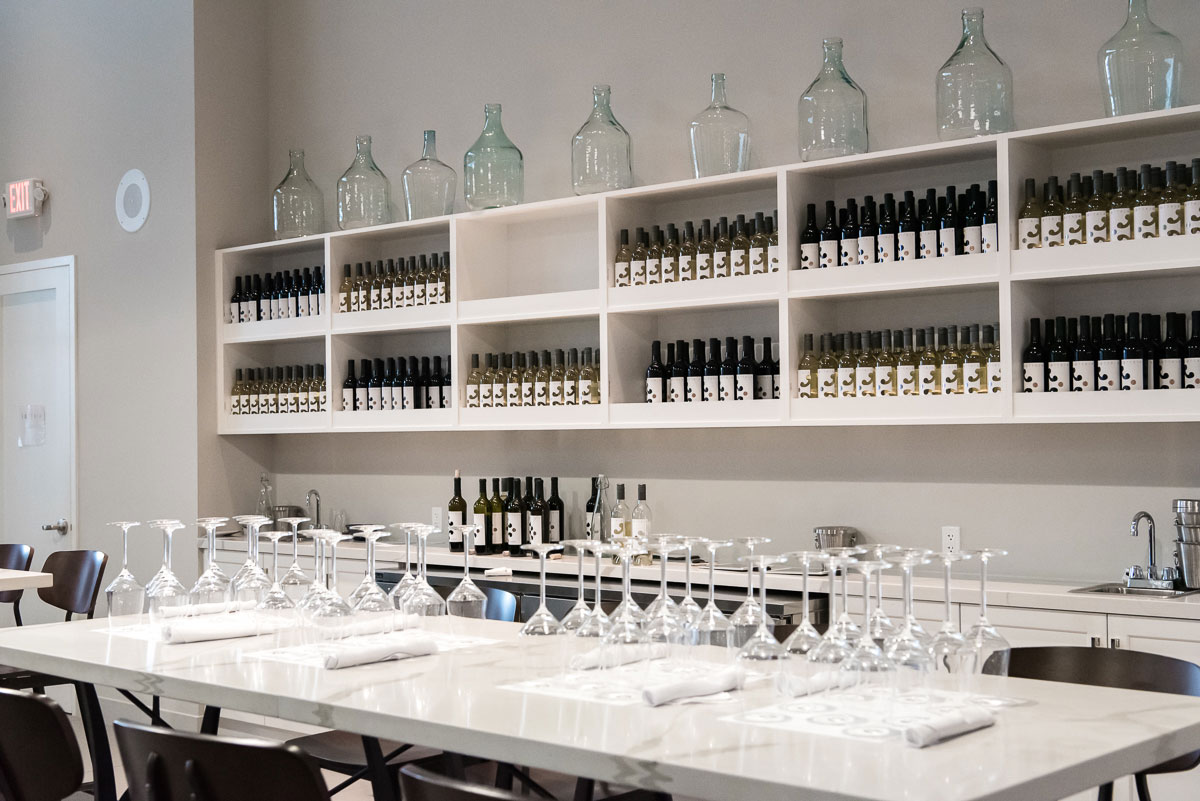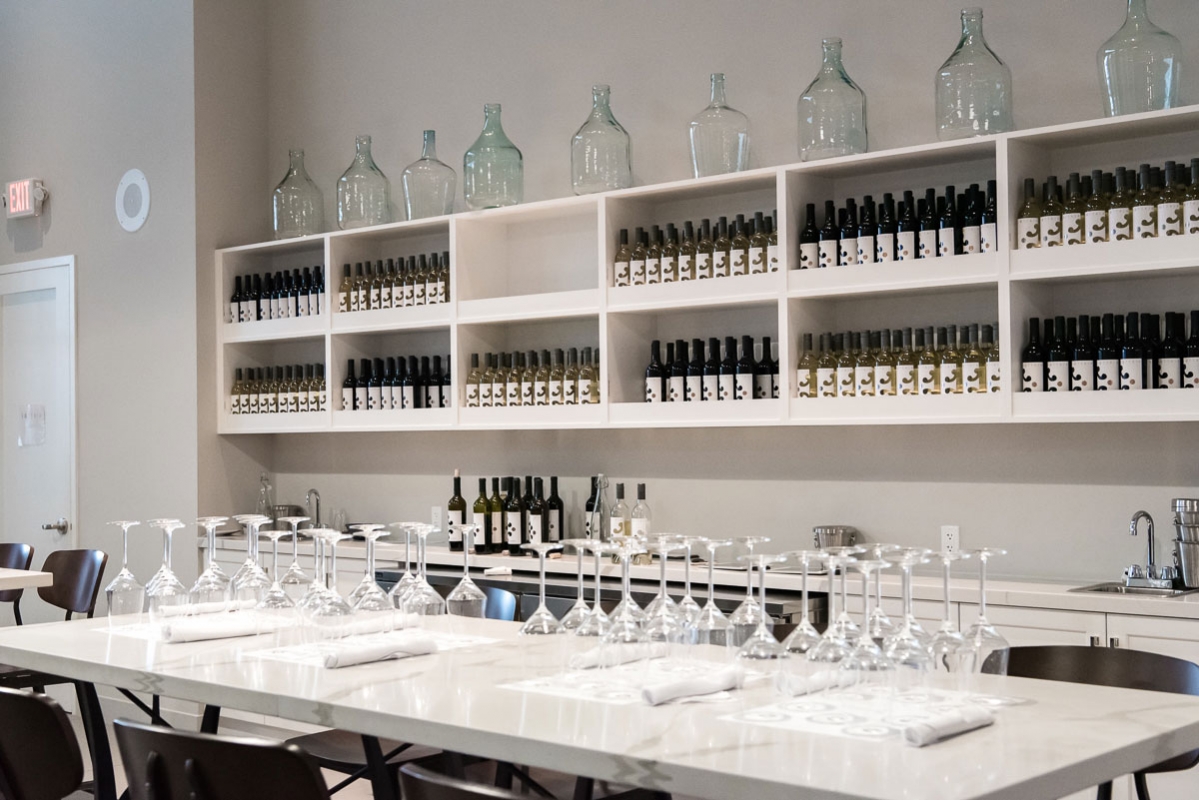 Bottaia Winery is the latest addition to Temecula's more modern and luxury experiences.
First guests will enter their special tasting room which can accomodate up to 8 guests at each table. All pairings, as well as tastings, are by appointment only. Guests will be introduced to 2 white wines and three red wines from their collection. During our visit we sampled the 2016 Arnies, 2017 Pinot Grigio, 2015 Cartuccia, 2014 Nero D' Avola, and the 2013 Montepulciano Reserve.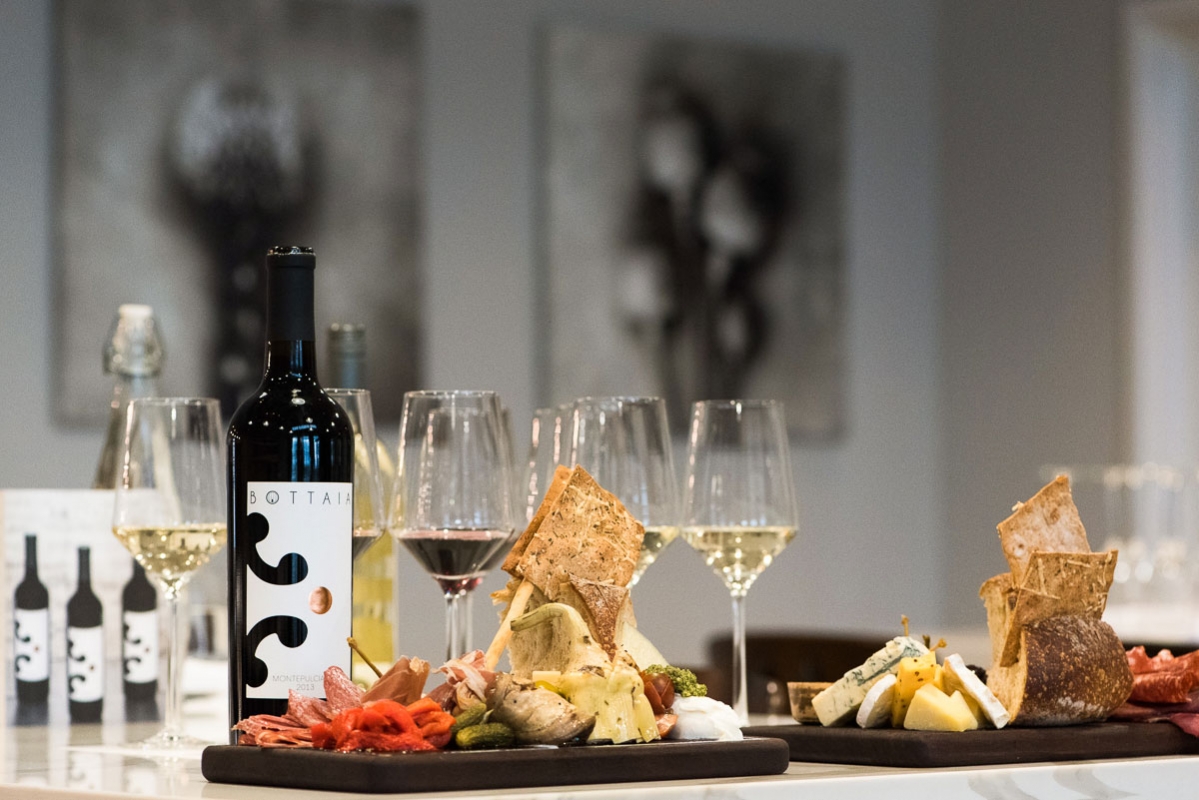 Each pairing includes 5 Bottaia Winery wines.
Paired with our wine tasting was two amazing charcuterie boards. Our first board was the Antipasto Platter complete with roasted cauliflower dip, grilled baby artichokes, fire-roasted red peppers, cheese and pancetta stuffed cherry tomatoes, olives, Caciocavallo cheese, basil burrata, estate oil, genoa salami, prosciutto-wrapped grissini, toasted baguettes and lavish bread.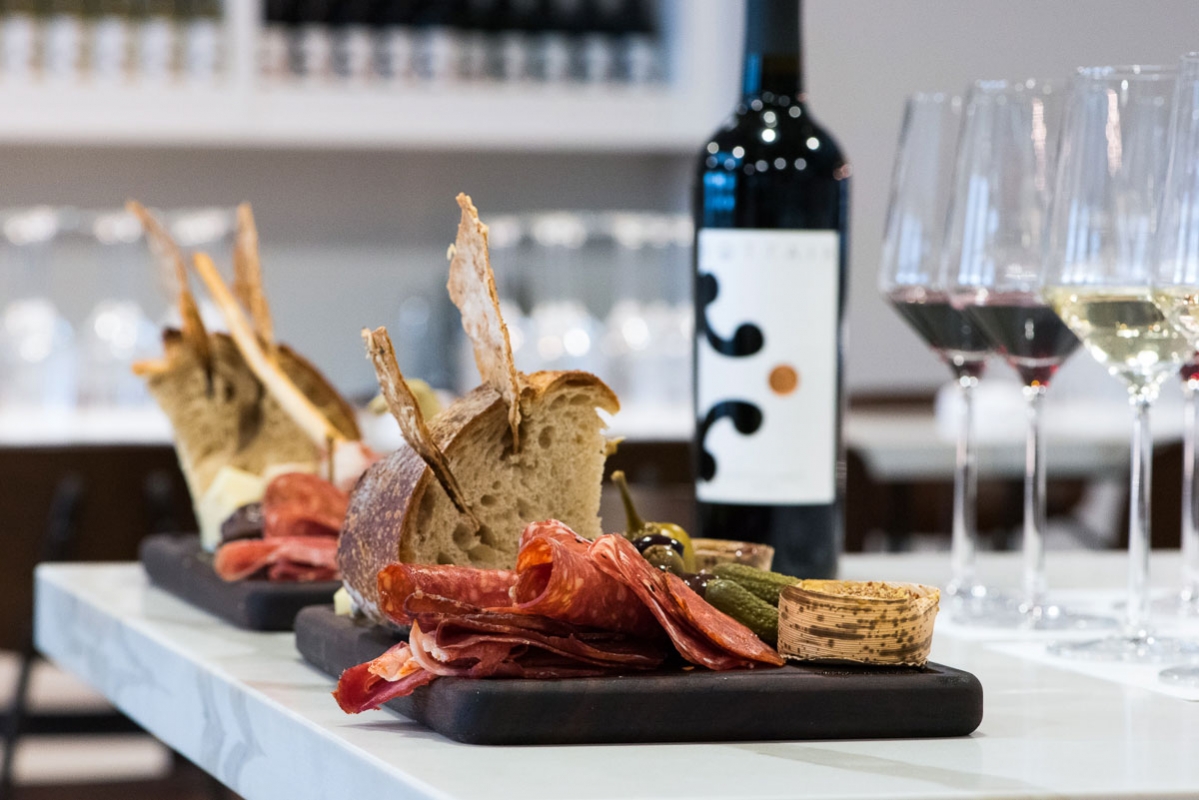 Guests can choose between 3 different artisan boards.
Our second board featured a generous Charcuterie Platter with parmesan reggiano, laura chenel tome goat cheese, la tur triple creme, gorgonzola piccante, black pepper-crusted pork rillettes, prosciutto, calabrese salami, capocollo, beef bresaola, olive medley, cornichons, whole grain mustard, estate oil + sea salt toasted marcona almonds, dark summer truffle honey, house-made port fig jam + assorted artisan breads. All of the ingredients from both boards are imported directly from Italy which would explain why they are so delicious.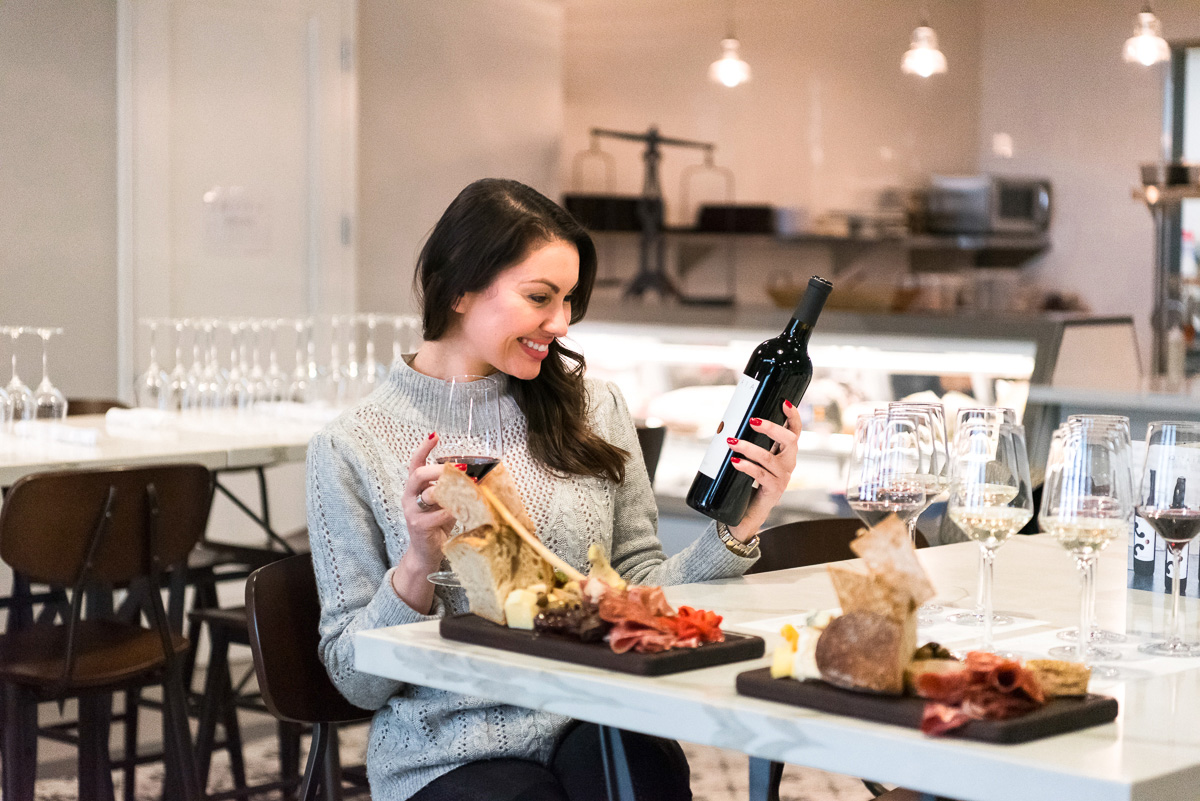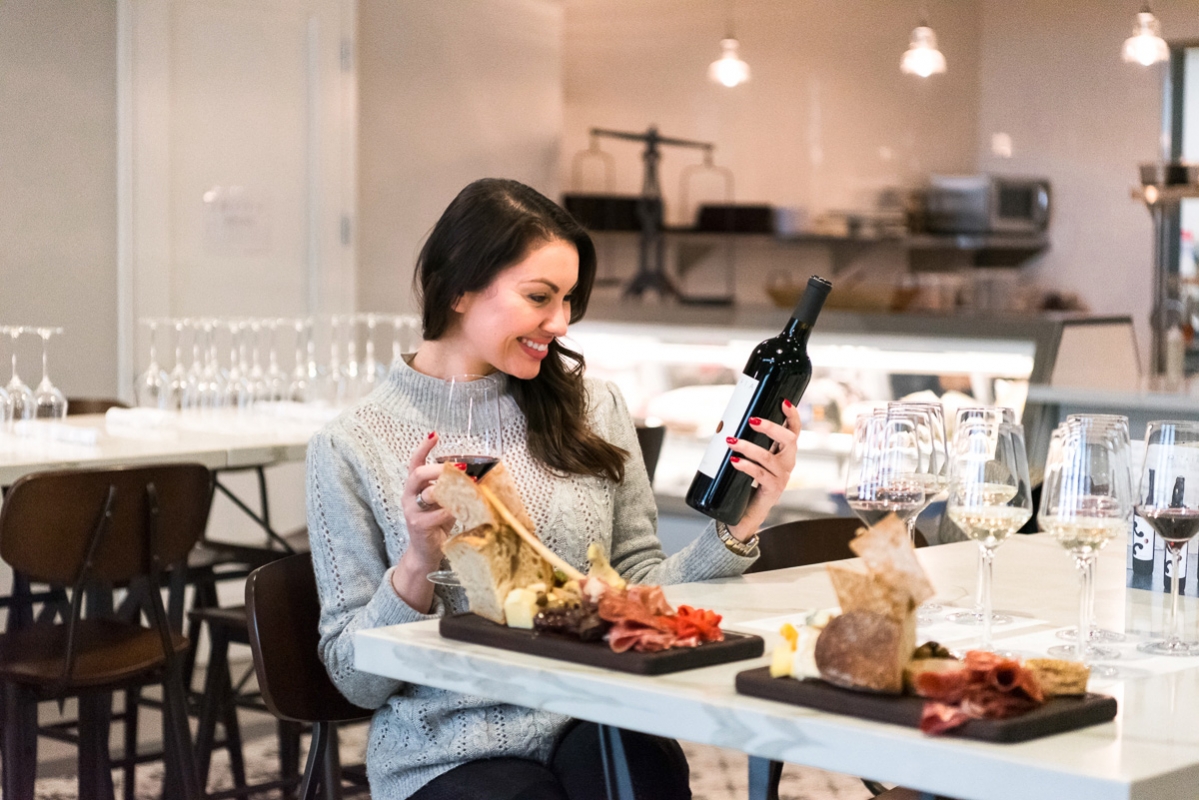 During the pairing, your host will go over which wines pair best with the various accouterments on your board. Some of the highlights included the fantastic truffle honey and chorizo salami which I enjoyed with the 2013 Montepulciano. In fact, I would pretty much enjoy everything paired with this complex, fruit forward wine.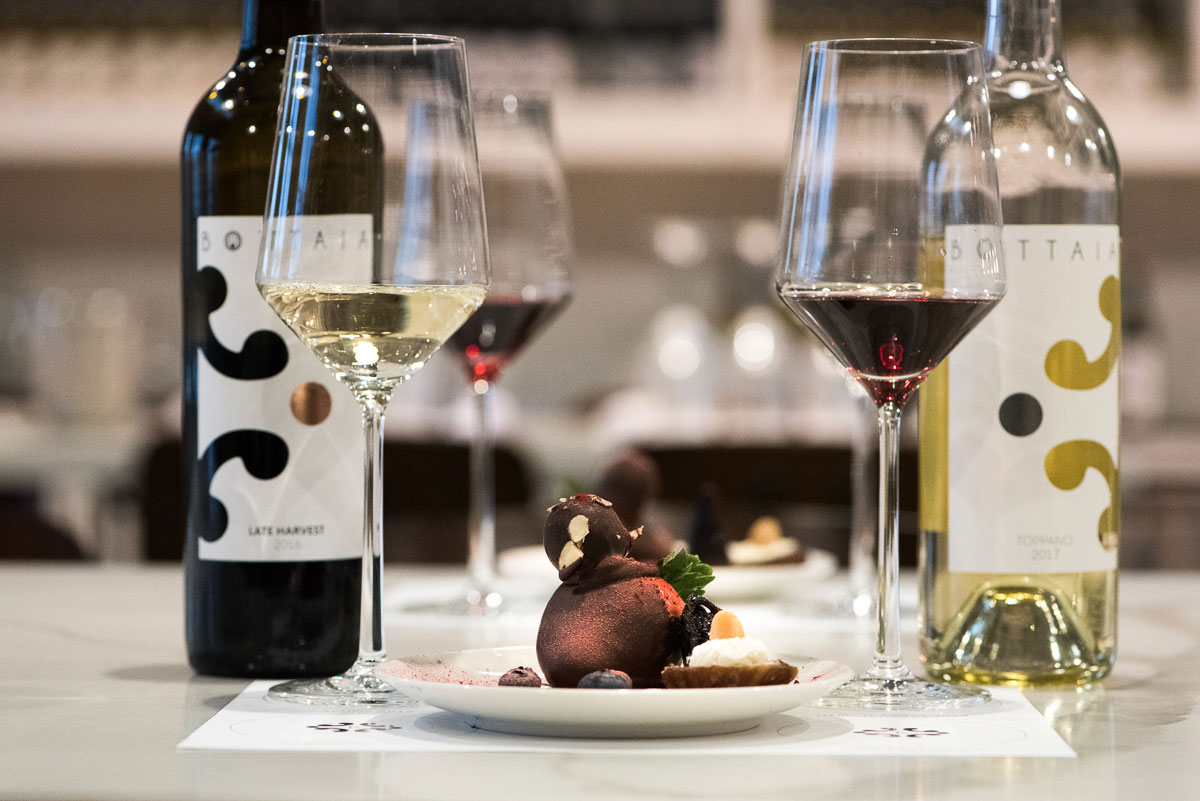 As an added bonus we were surprised with a fabulous dessert pairing.
Finally, as an added bonus we were surprised with a fabulous dessert pairing. This is offered to all guests of the wine pairing experience. Both the 2016 Late Harvest and 2017 Toppano perfectly complemented our dessert plate of chocolate covered strawberries and date with goat cheese topped with a Marcona almond. In fact, I think I just found a new appetizer for my next dinner party!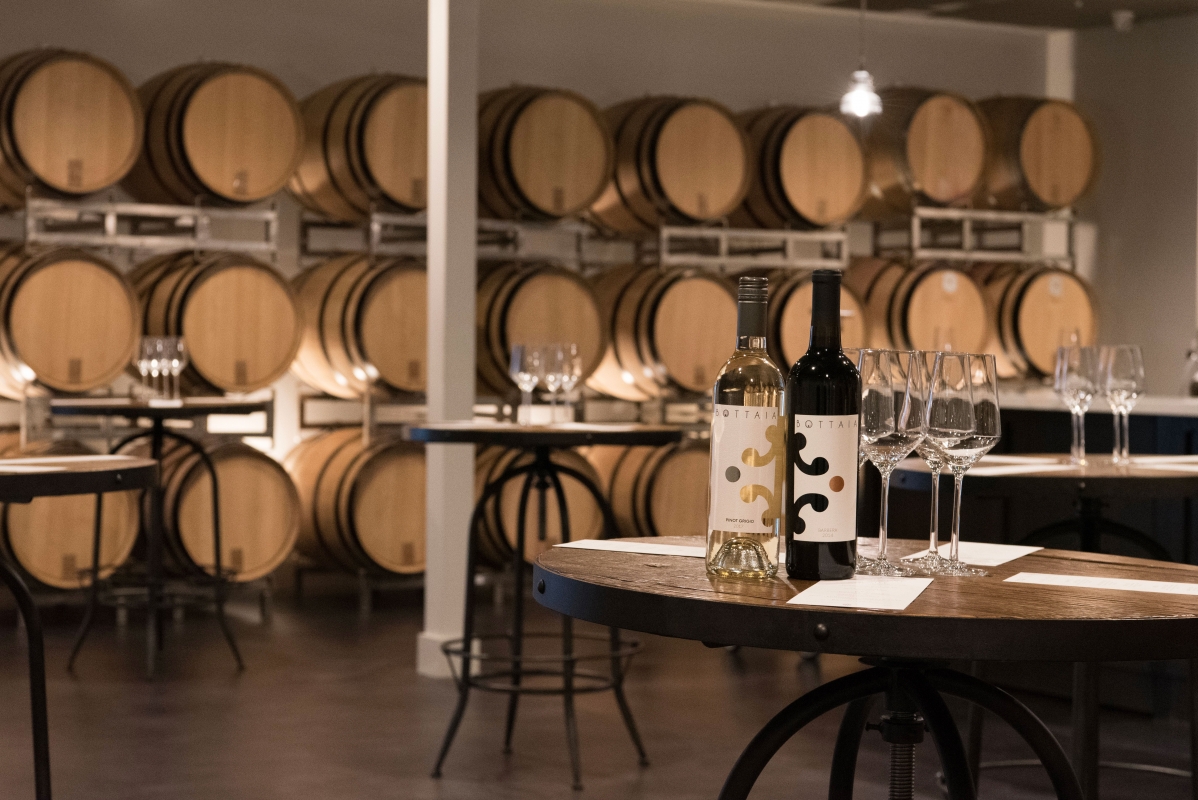 In addition to their pairings, Bottaia also offers a fabulous wine tasting which includes a taste straight from the barrel. They also have a very special Wine Lab experience which we went to the following day and it was absolutely amazing. As soon as the weather warms up, Bottaia's awesome pool is the perfect escape with private locker rooms that can be rented for the day and an onsite restaurant. We can't wait to return for a day at the pool!
35601 Rancho California Road
Temecula, CA 92591
T | (951) 365-3388