With the popularity of sites such as Air B & B, property rentals are all the rage. When traveling you might not even realize that you can rent an amazing luxury home for the same price as a hotel stay. In fact, Avant Stay is a company I recently discovered that offers a wide range of unbelievable homes in popular destinations such as Temecula's Wine Country, Paso Robles, San Diego, Scottsdale, Tahoe, Palm Beach, Newport Beach, and Malibu. During my visit to Temecula, I stayed at one of the Avant Stay properties called The Moana and it was spectacular.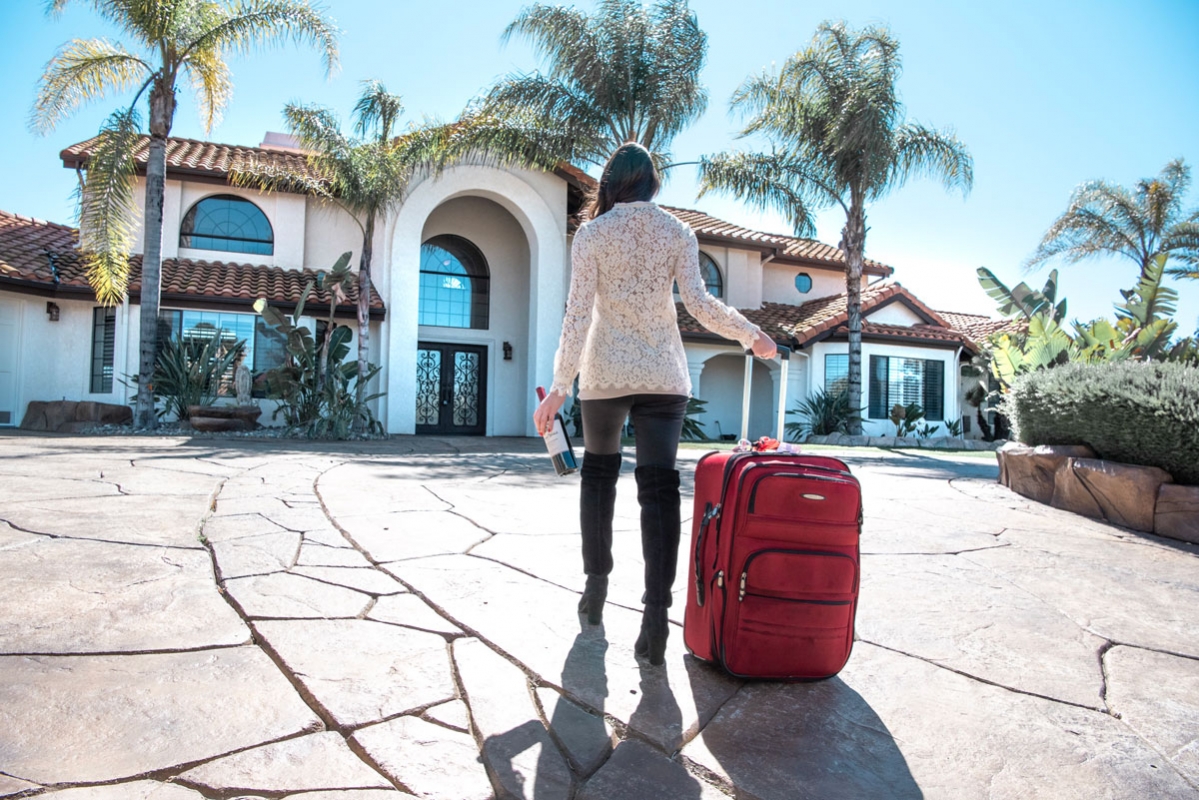 You would be hard pressed to believe that you could rent this house for the same price of a hotel room.
The home was stunning and like a tropical escape in the heart of wine country. It was complete with 5 bedrooms, 4 bathrooms, a pool, hot tub, and even a putting green. You would be hard pressed to believe that you could rent this house for the same price as a hotel room but it's true. Our luxury estate was $350 for Thursday and $450 for Friday. It could comfortably fit 4 couples! The 4th room even had 3 twin beds which would be a perfect room for children. In comparison, a nice room with a view at neighboring hotels goes from $250-$350 per night.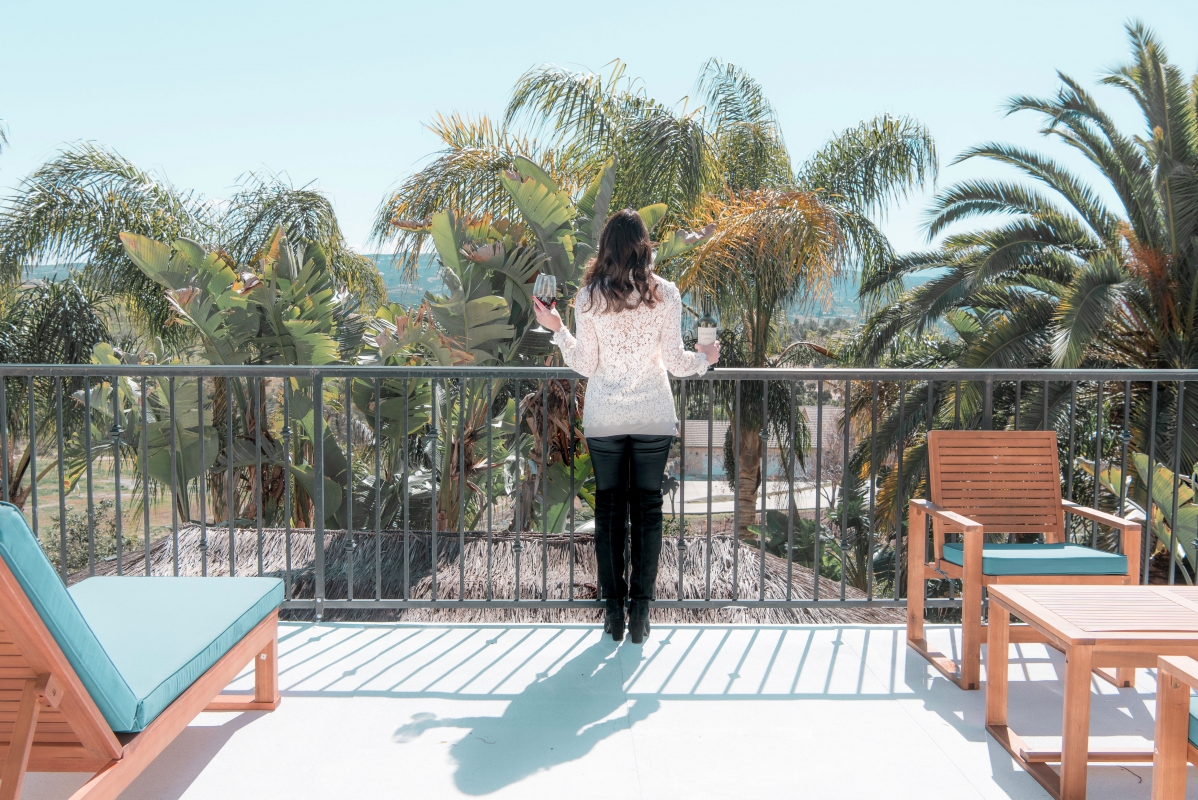 I loved the giant balcony located off my master suite.
Now I know you must be thinking what's the catch; how far away were you from the wineries? Believe it or not, I was in the heart of wine country about 1-2 minutes from every popular winery in Temecula. There are a variety of beautiful Temecula rentals available. You can select a home closer to wine country or stay further out. There are rentals to accomodate everyones tastes from more modern estates, homes reminiscent of a Tuscany Villa, and our tropical Hawaiian getaway.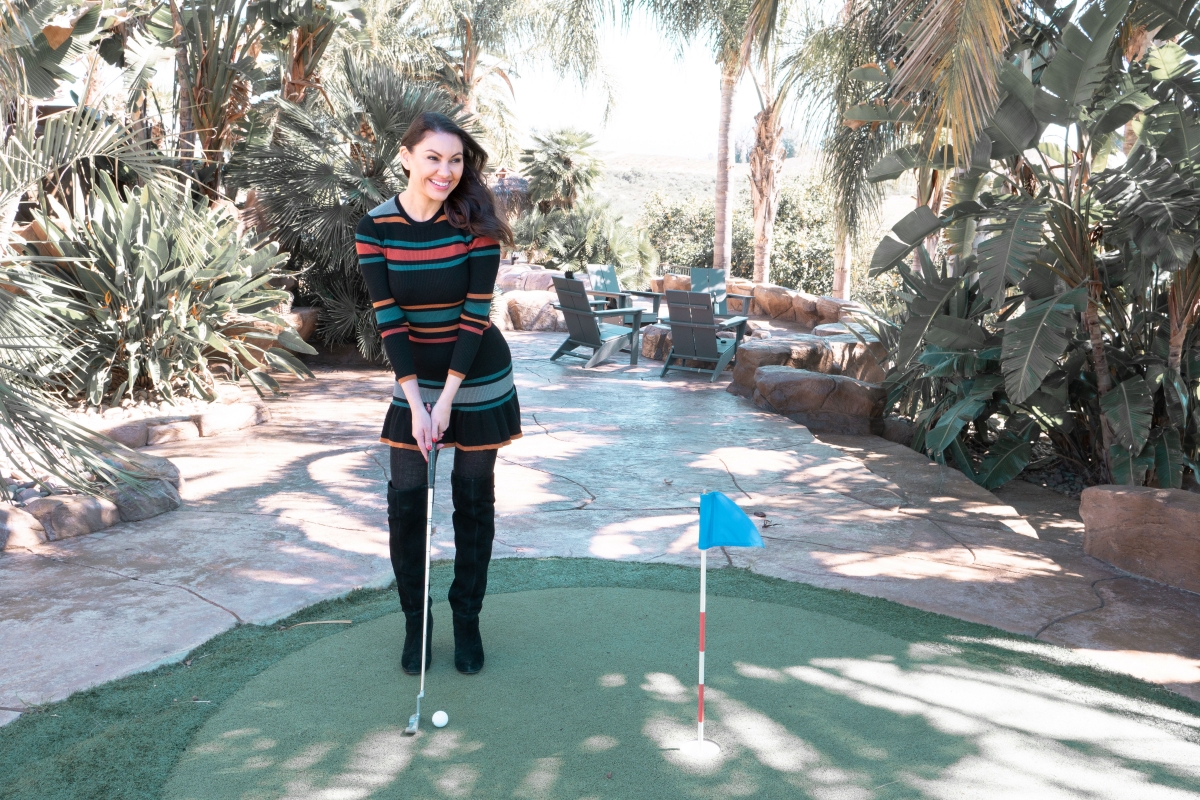 There were plenty of activities on the property including a putting green.
When you arrive there are no shortage of activities to do. Even though it was a chilly 37 degrees and snowing the day we arrived, we had plenty of games to keep us busy. The property had a putting green, giant connect four, cornhole, board games, and a handful of unique books to look through.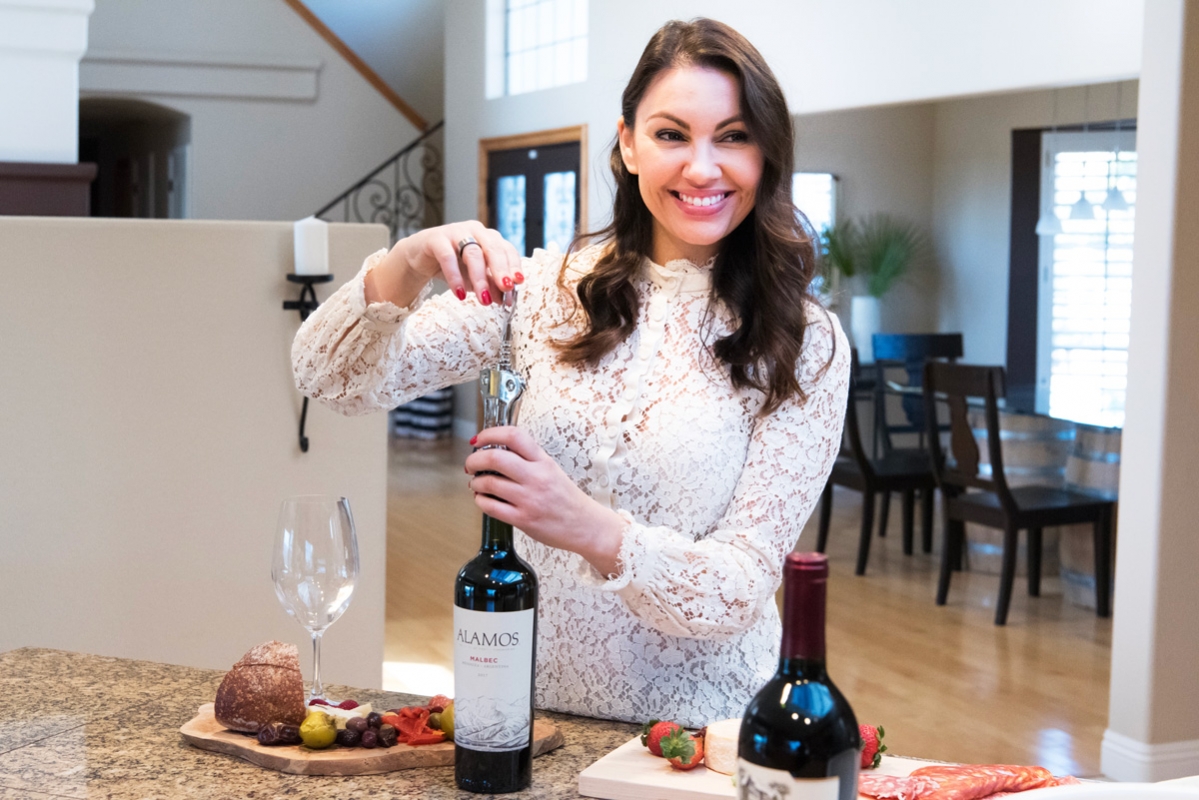 Nothing beats the conveneince of having a full kitchen.
One thing I especially enjoyed was having access to a full kitchen. I brought tons of goodies to enjoy from cheese, charcuterie, fresh fruit for breakfast, cinnamon buns, and even a quiche. If you're traveling with your family or a group of friends, having convenient snacks is a must.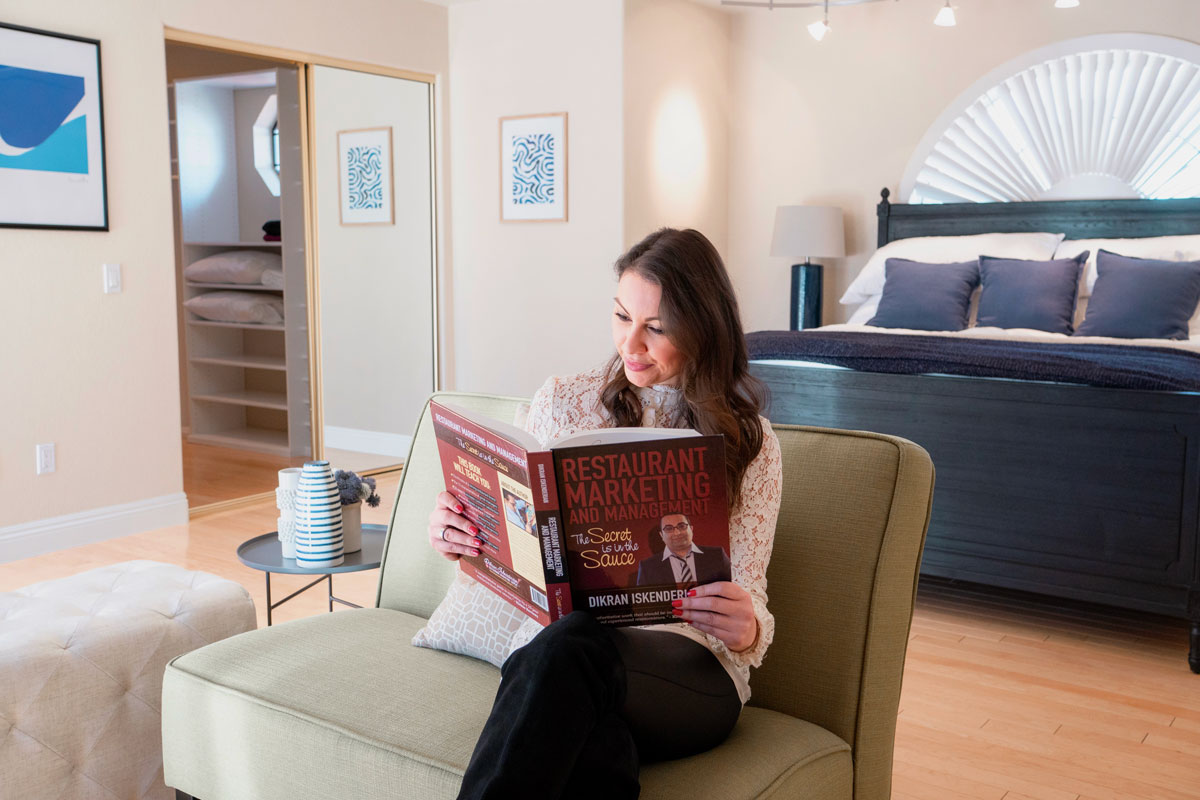 The master bedrooms in these Temecula Rentals are larger than most hotel suites.
The biggest perk to renting a luxury home over a hotel was my insane master suite which took over the entire second floor. My suit was larger than most hotel suites. It came complete with a huge walk-in closet, seating area, large bathroom, and enormous balcony overlooking the property.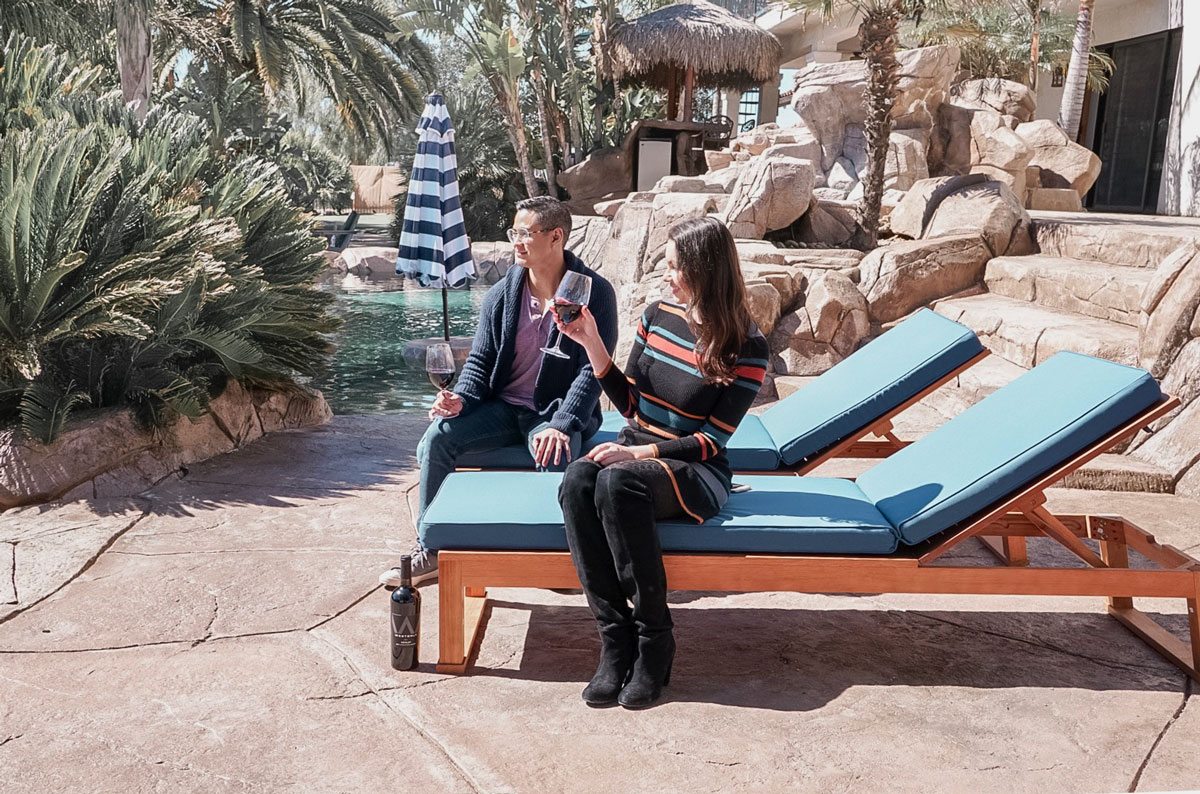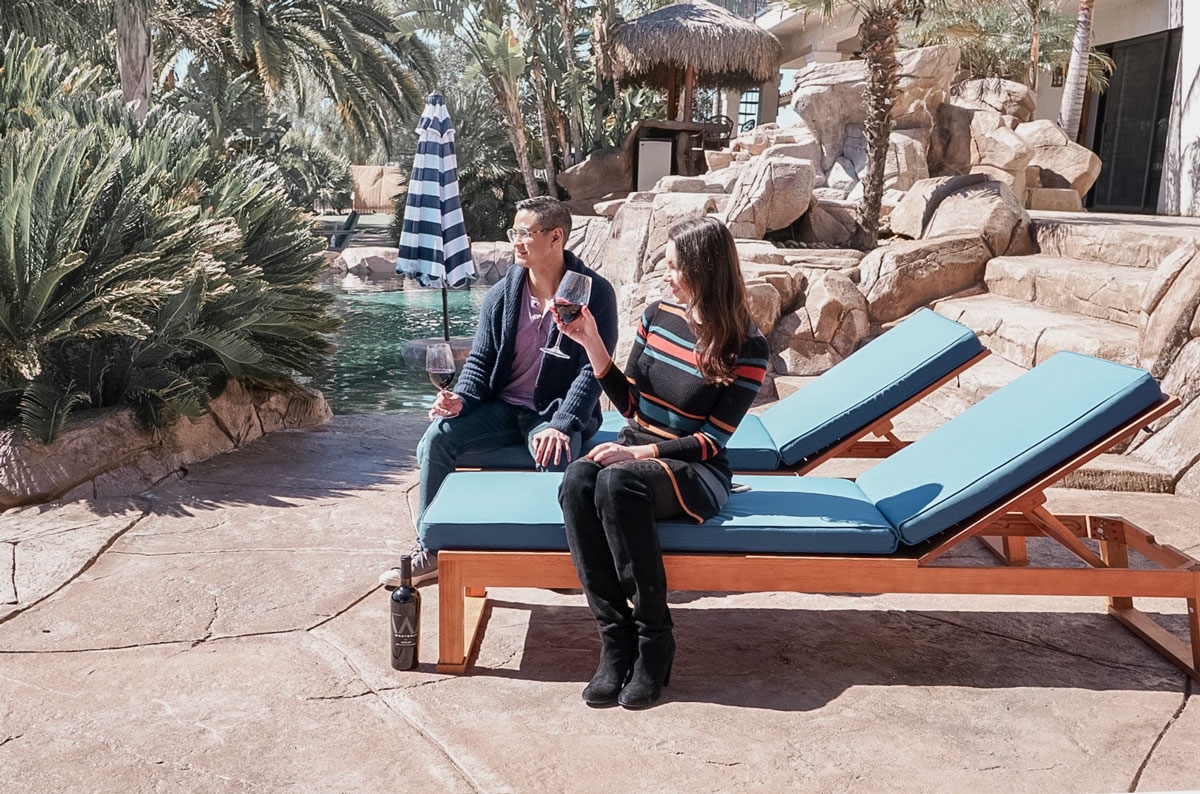 The backyard was like a tropical escape in the heart of Temecula Wine Country.
The backyard was like a beautiful tropical escape. It had two fun tiki sitting areas and an area perfect for grilling. Numerous lounge chairs were available around the sparkling pool which even had a waterfall and slide.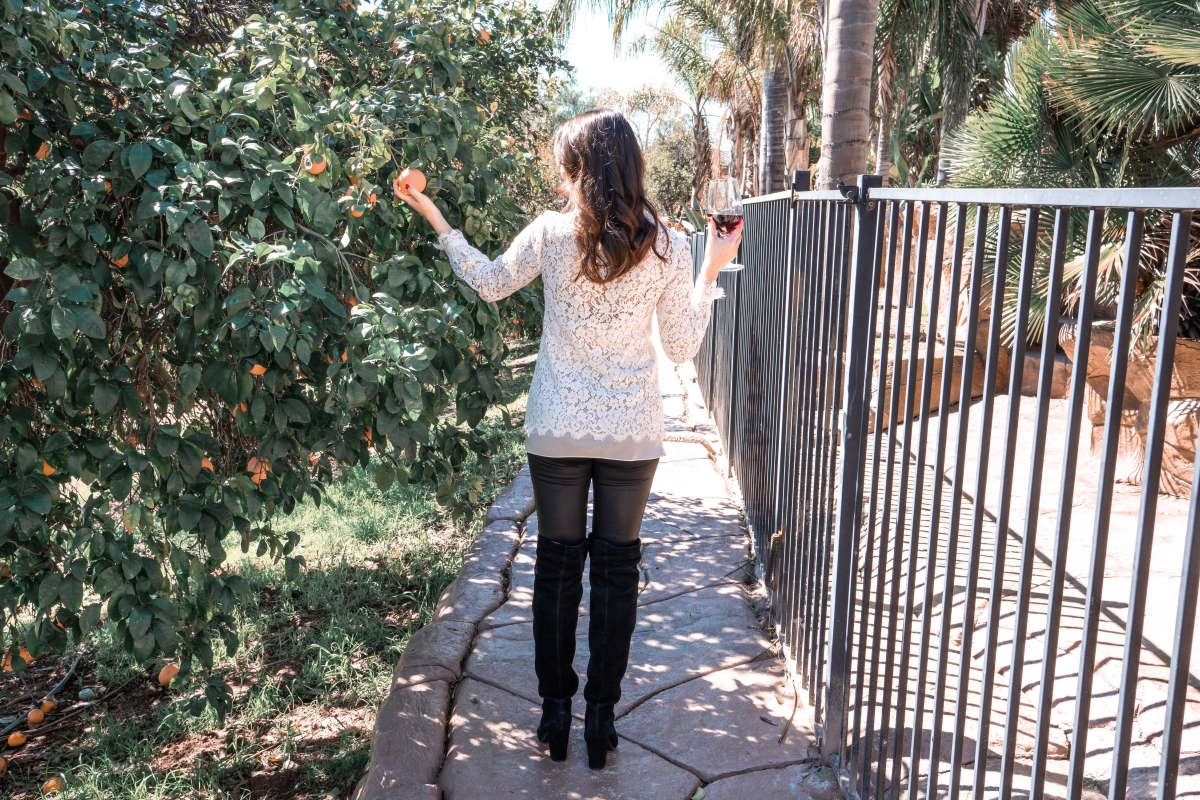 Vineyards and Orchards surrounded the property.
Surrounding the property were vineyards and orange orchards. Those vines are going to look amazing when they're in peak season between June- September. Be sure to check out our other Temecula articles for our suggestions on the best restaurants, wineries, and activities to enjoy during your stay. Temecula continues to impress me every time I visit. For a video tour of The Moana Estate be sure to view our Instagram highlights on our @sondrabarker account. Visit Avantstay.com to see all their other available Temecula rentals and properties.