The Disneyland California Food and Wine Festival 2019 is finally here and we have all the new tasty treats as well as some festival favorites returning this year. We look forward to this event every year and couldn't wait to attend the media event on opening day to get our first look. Without further ado, here are the new goodies we found at this year's festival.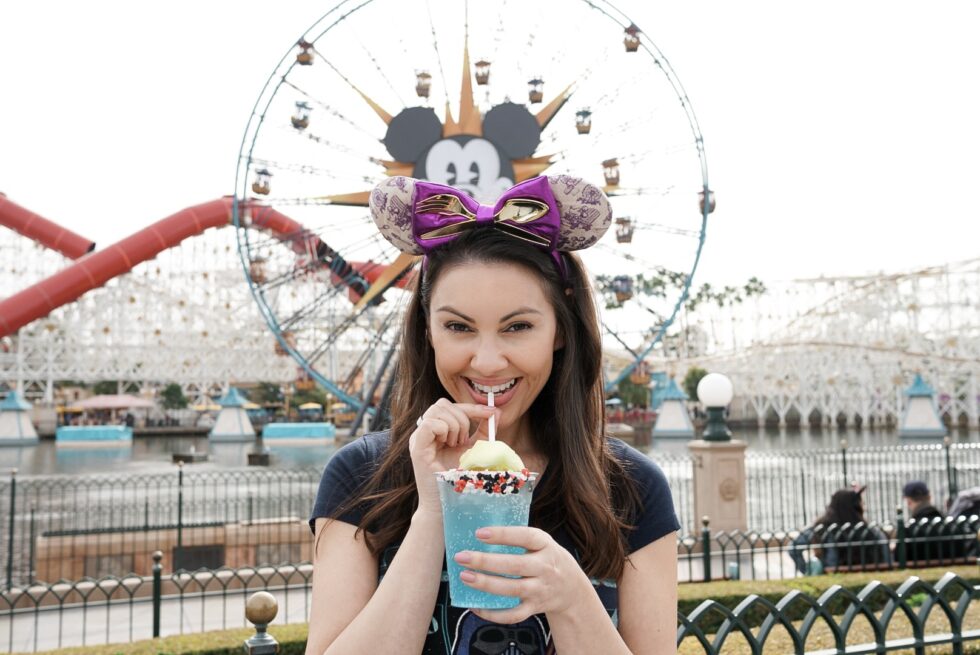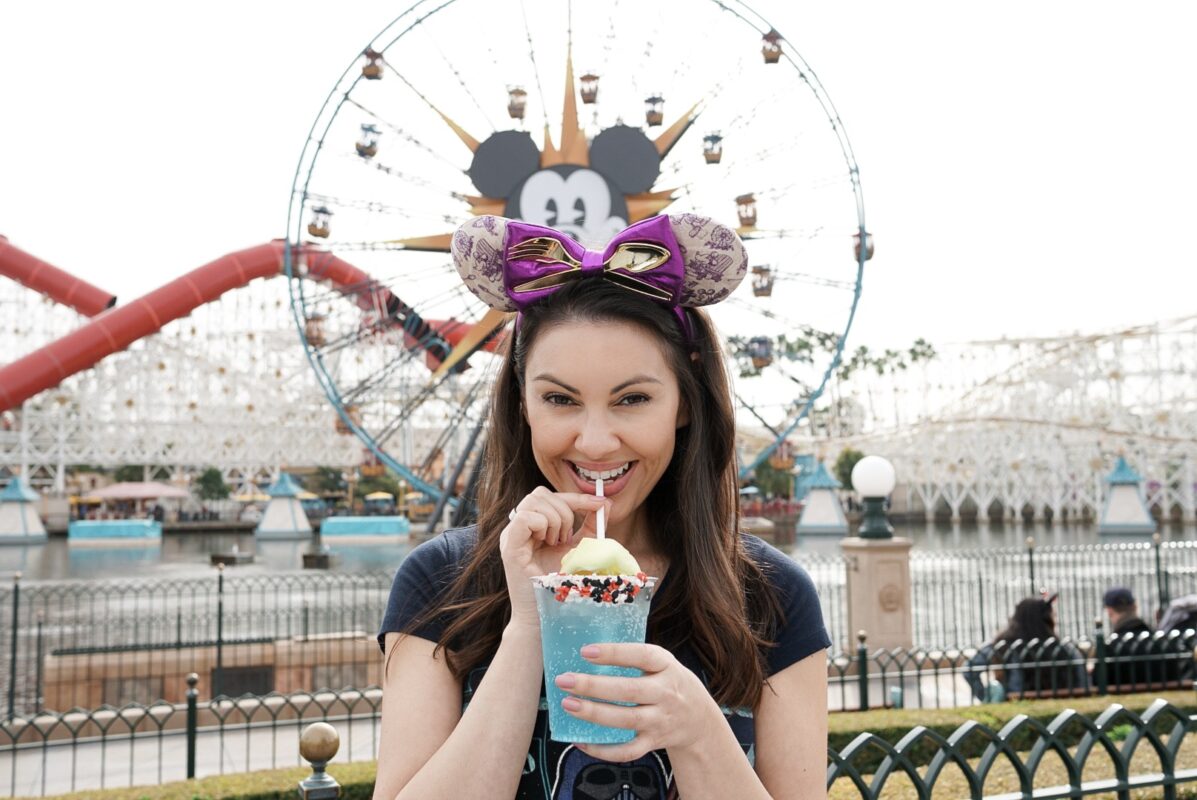 Yippee! Mickey's Cotton Candy Soda is sure to be a crowd favorite!
First, and probably sure to be the most popular, is Mickeys Cotton Candy Soda. This photogenic drink is garnished with a butter-cream rim, Mickey sprinkles, and a ball of pineapple cotton candy. As you can see from the photo above, it makes for the perfect photo opportunity and is sure to satisfy all your sweet tooth cravings.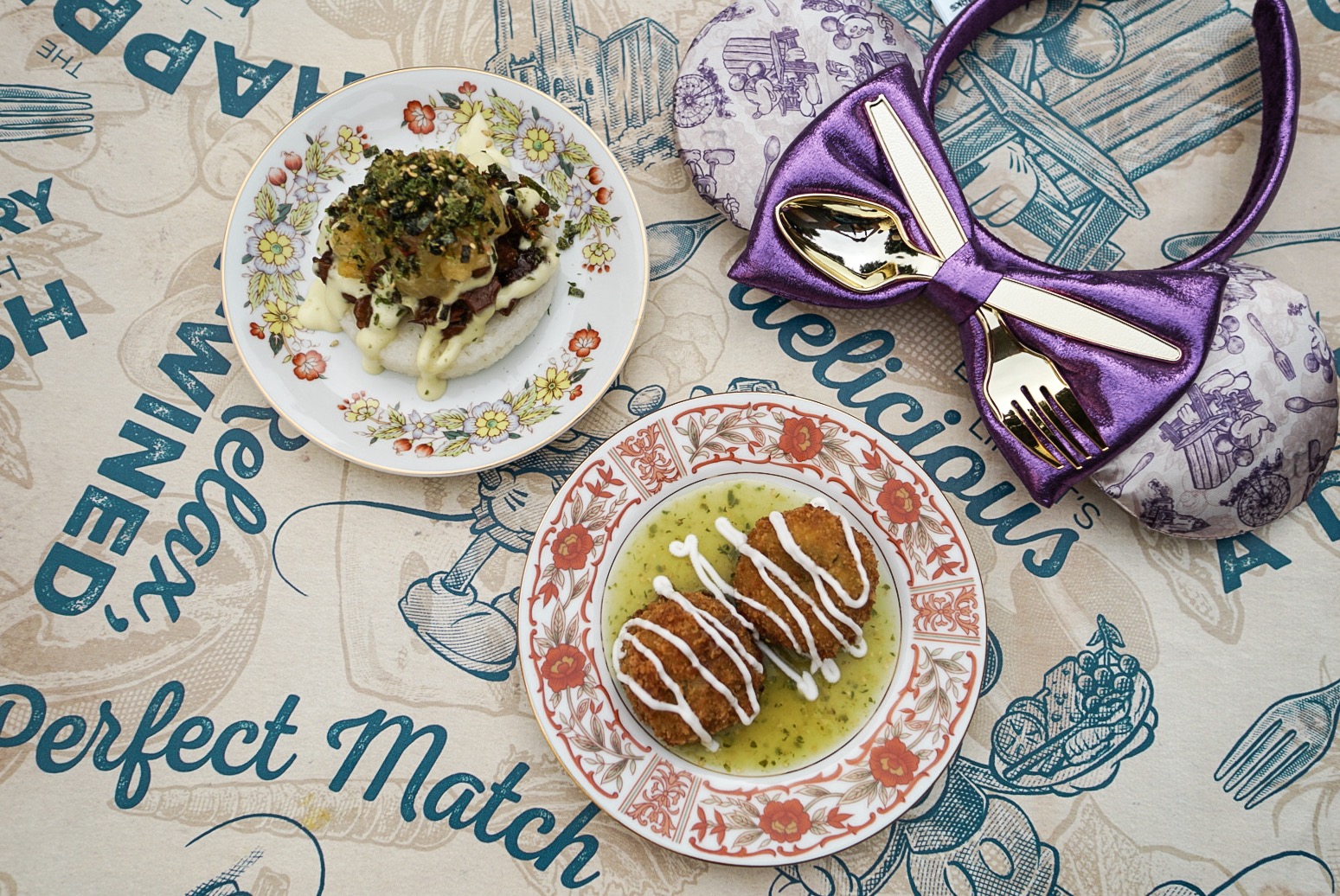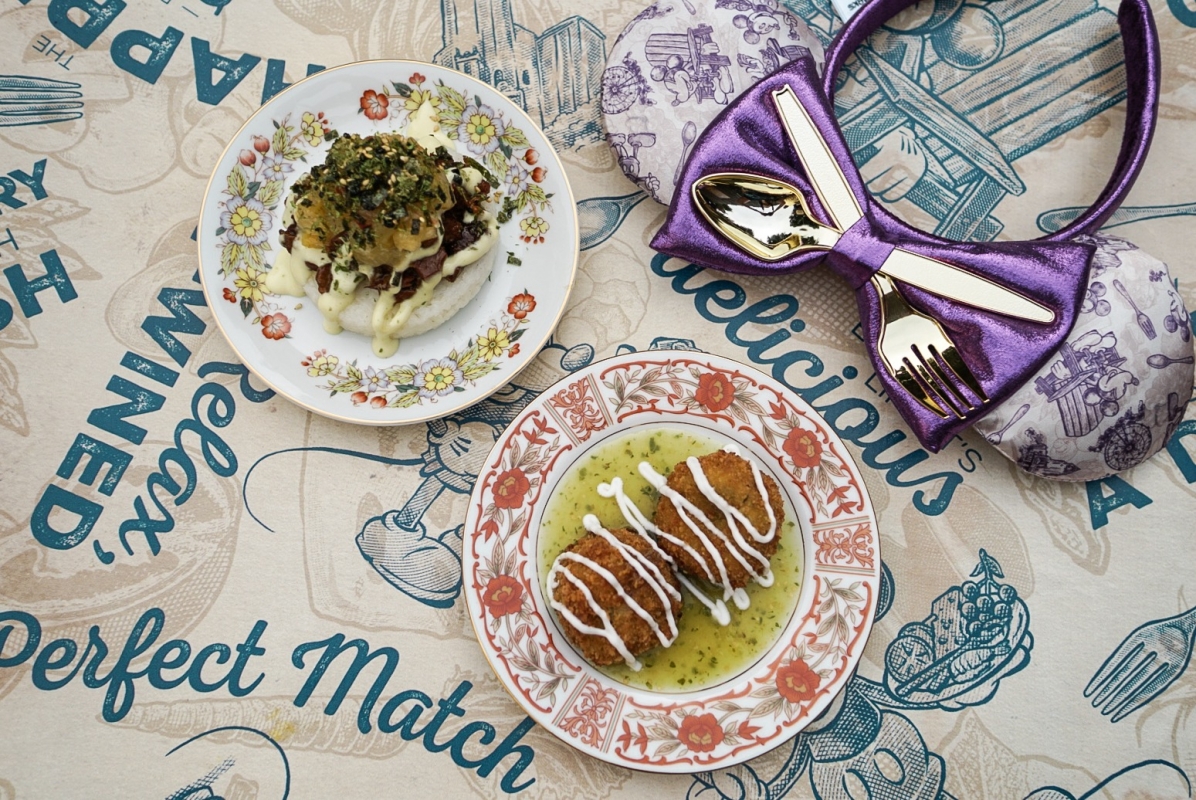 Next, we have the deconstructed chicken teriyaki musubi with pineapple relish. I thought this was a great new addition to the lineup. At the same booth, Golden Dreams, you will also find the fried chili relleno as well as Mickey's cotton candy soda. The Golden Dreams booth is located next to the River Rapids ride.
Shrimp Boil Tacos & Sweet Corn Nuggets from Off The Cob
After taking your picture in front of the Ferris wheel you can head over to the Off the Cob booth and pick up their shrimp boil tacos with andouille sausage. Also, making a comeback, are the sweet corn nuggets, this year served with bacon instead of chili.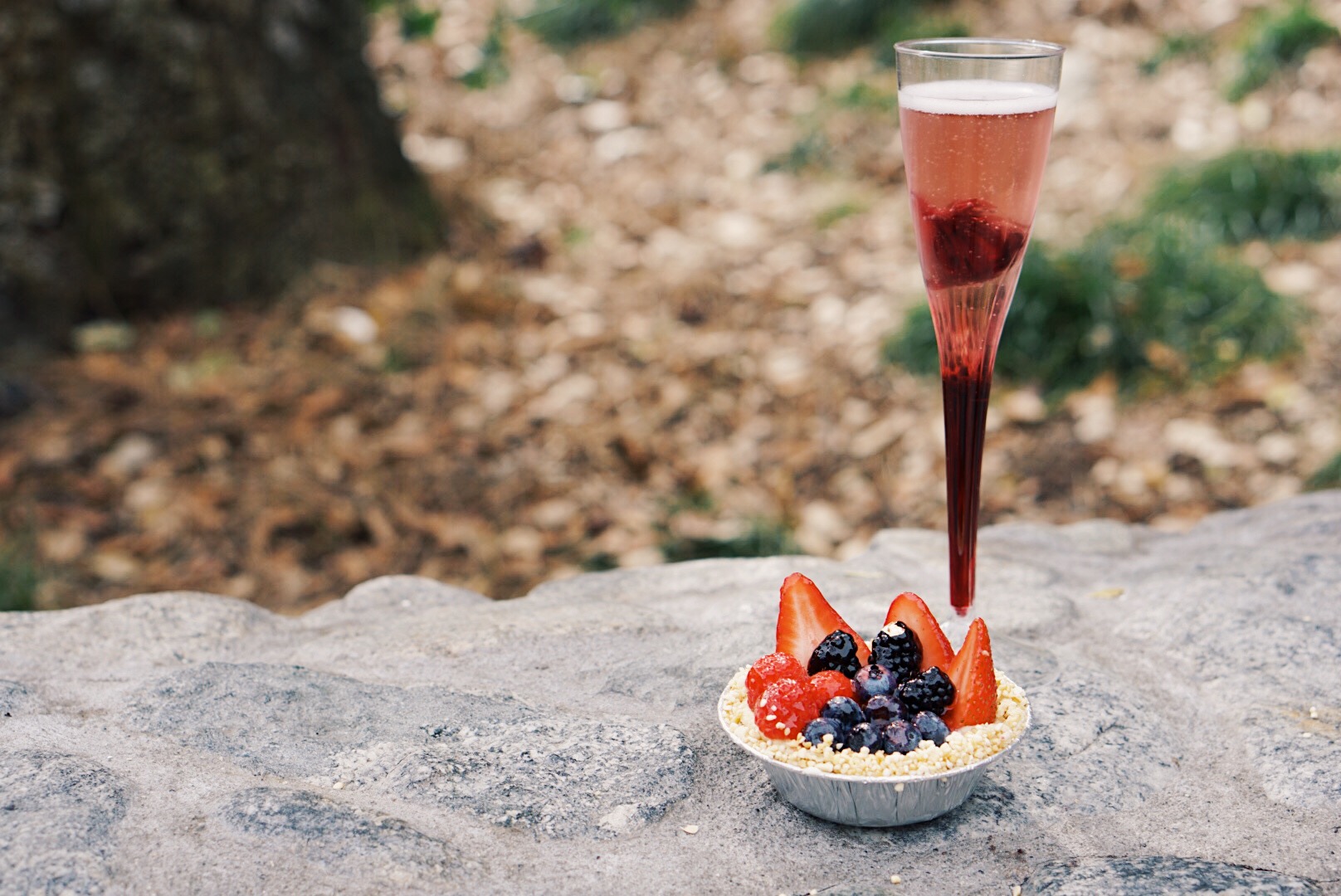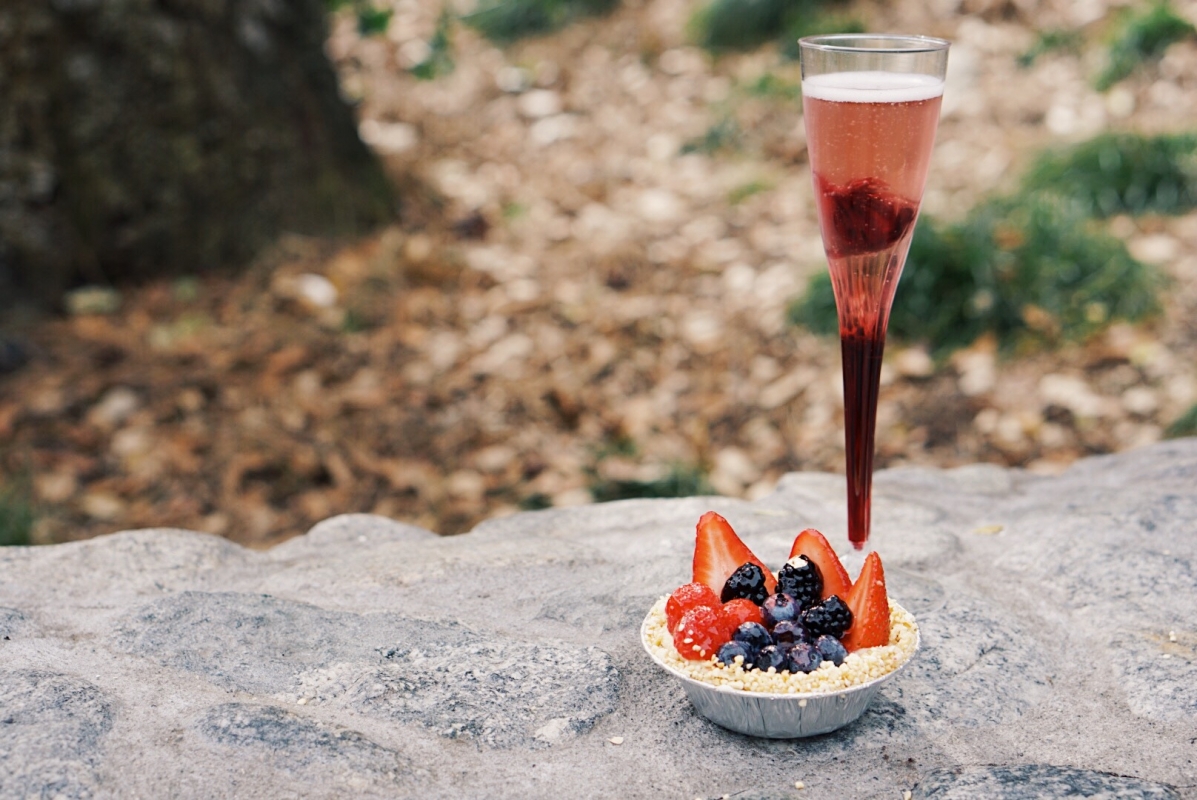 One of my favorite beverages from the festival is their delicious mimosas. This year I was excited to see they have a new fancy hibiscus mimosa, as well as a tropical mimosa. The fresh California berry pie from The Berry Patch booth made the perfect pairing! The popular "Frushi" also made a return this year.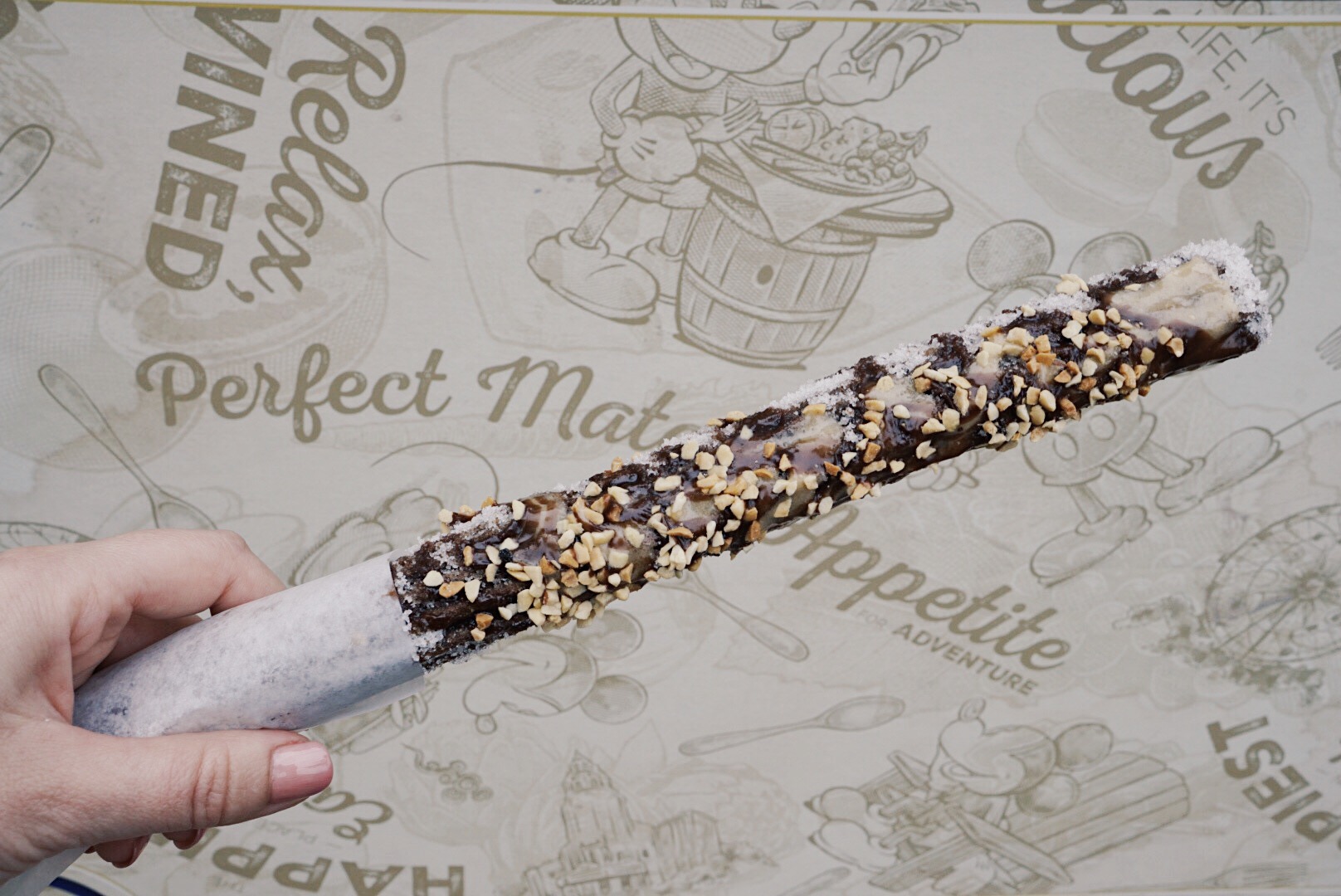 There's a secret food item this year at the Disneyland California Food and Wine Festival, the chocolate peanut butter churro's
If you check out my Instagram stories @sondrabarker you will find my video featuring the ghost pepper mac and cheese which was excellent! Also in my video, you will find a secret food item, the chocolate peanut butter churro, which you can use your sip and savor passes to purchase. Let me just say, I don't even like churro's, but this chocolate peanut butter churro is out of this world!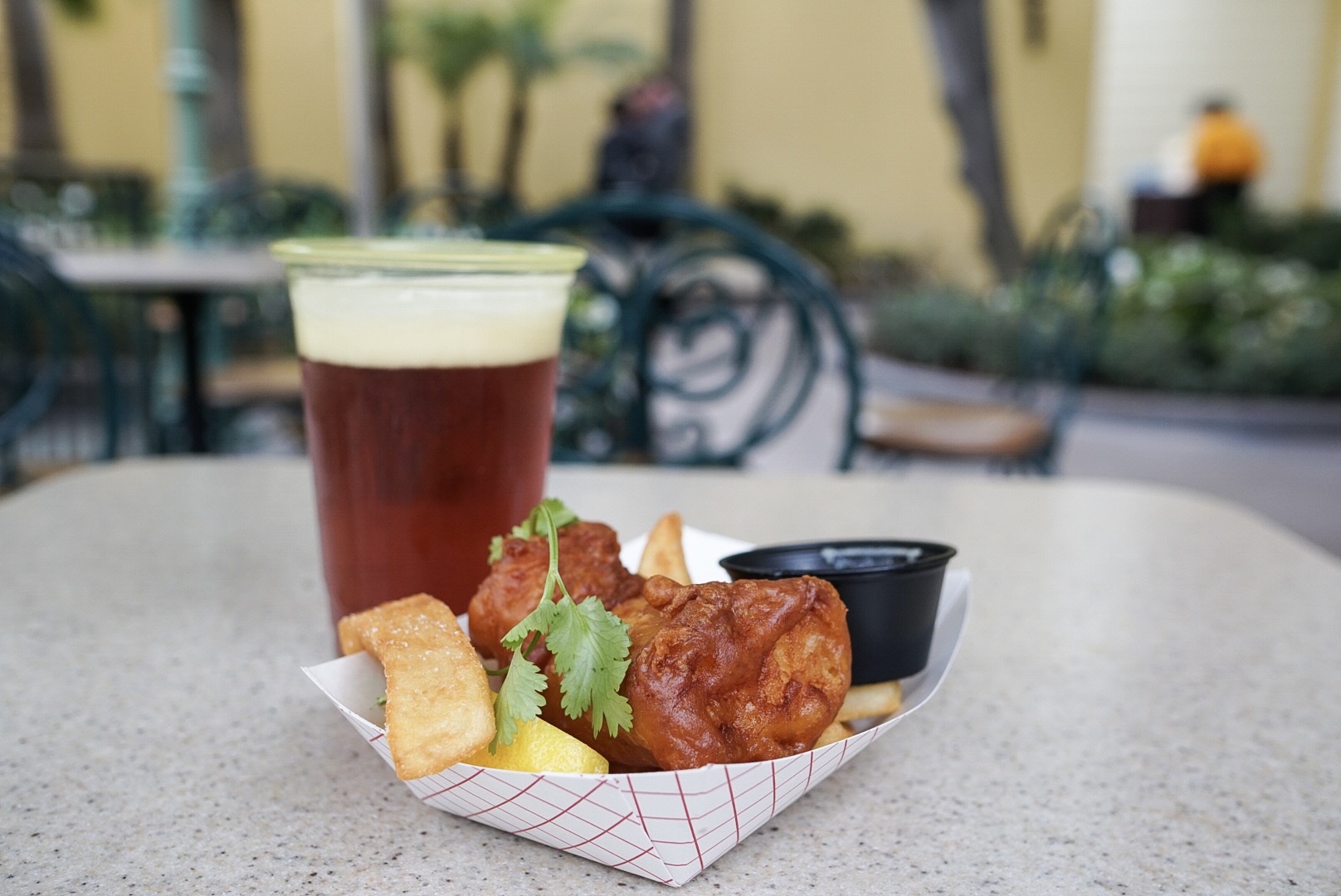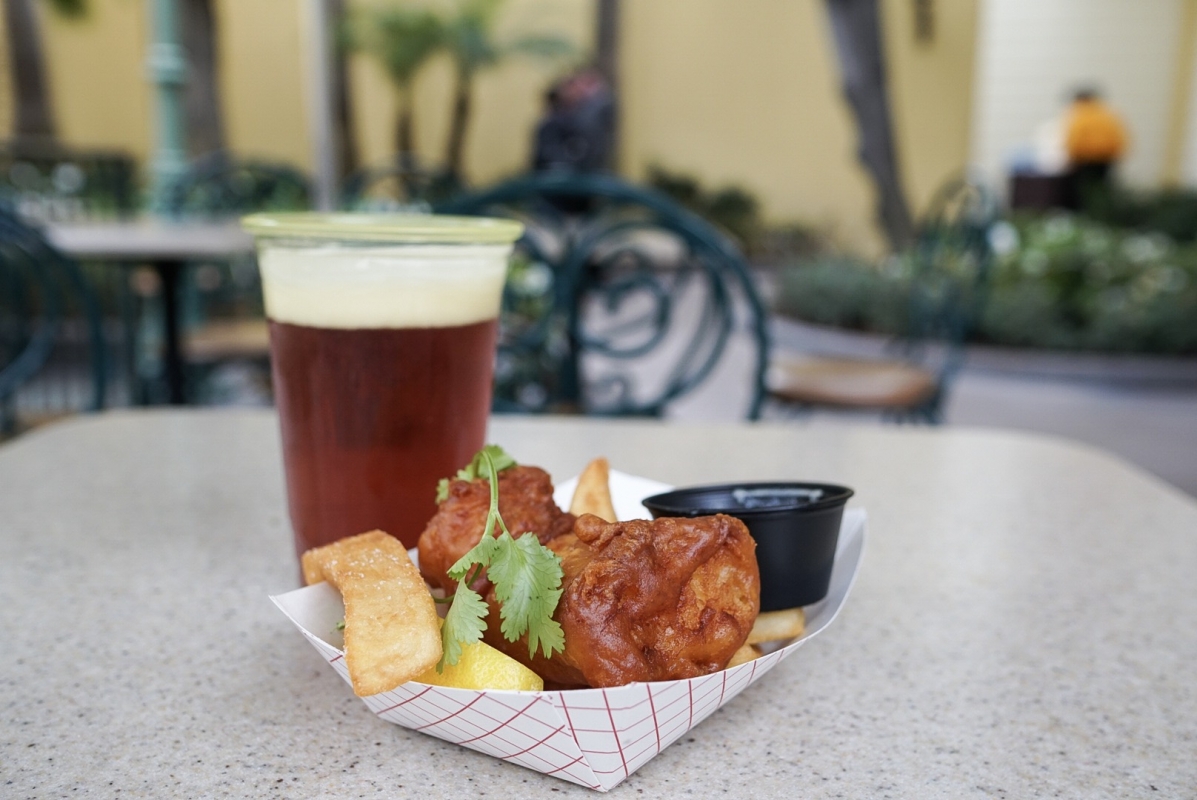 Another really cool new addition this year is that you can use your Sip & Savor Passes at the Paradise Garden Grill. Here you will find the delicious beer-battered cod as well as the Vegan "no meatball" sub. I promise you, I had no idea this was vegan until someone told me. They did an excellent job with this dish!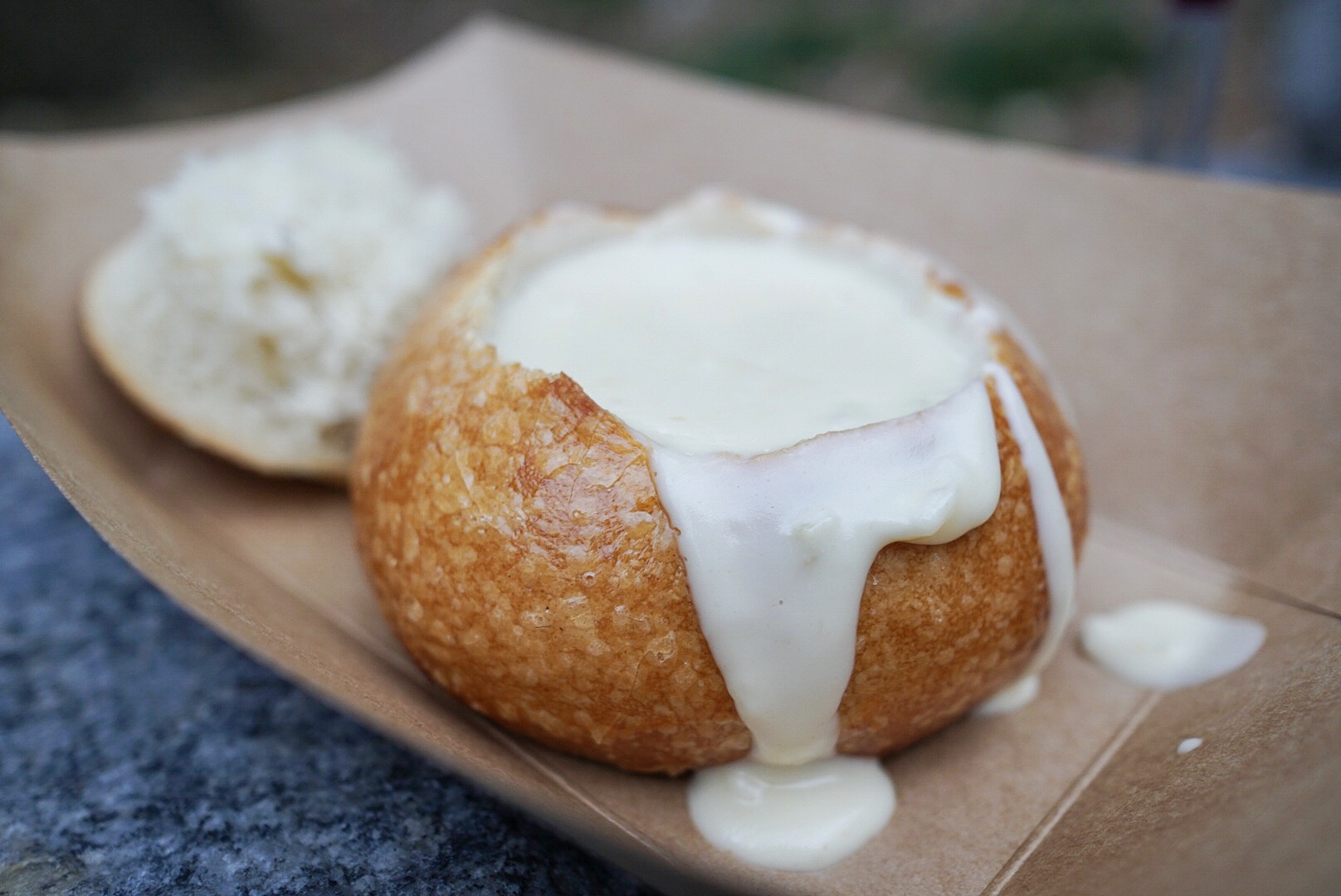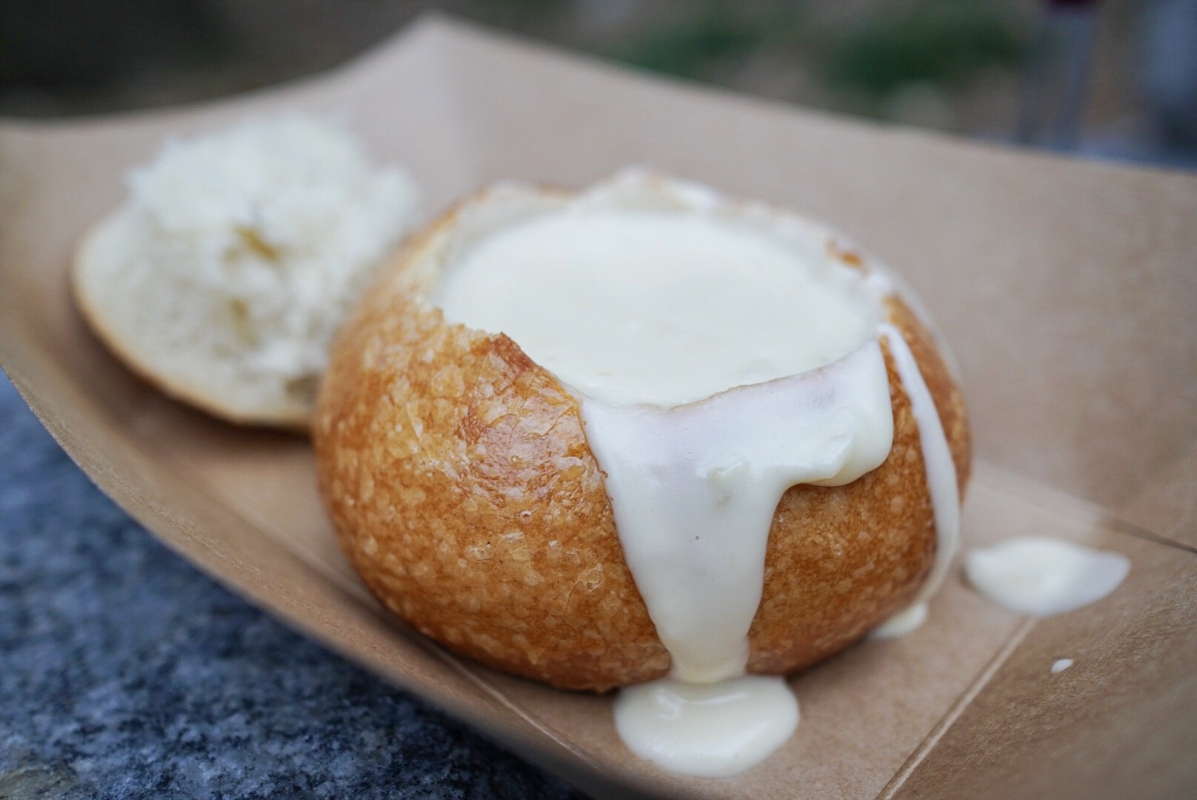 My first year trying the cheddar lager soup bowl, and I'll never skip them again!
Next, making a comeback every year is the Fiscalini white cheddar lager soup served in a mini Boudin sourdough bowl. I cannot believe I have never tried this before. I don't know what I was thinking, but it was easily my favorite item from the Disney California Food and Wine Festival. This is a must try.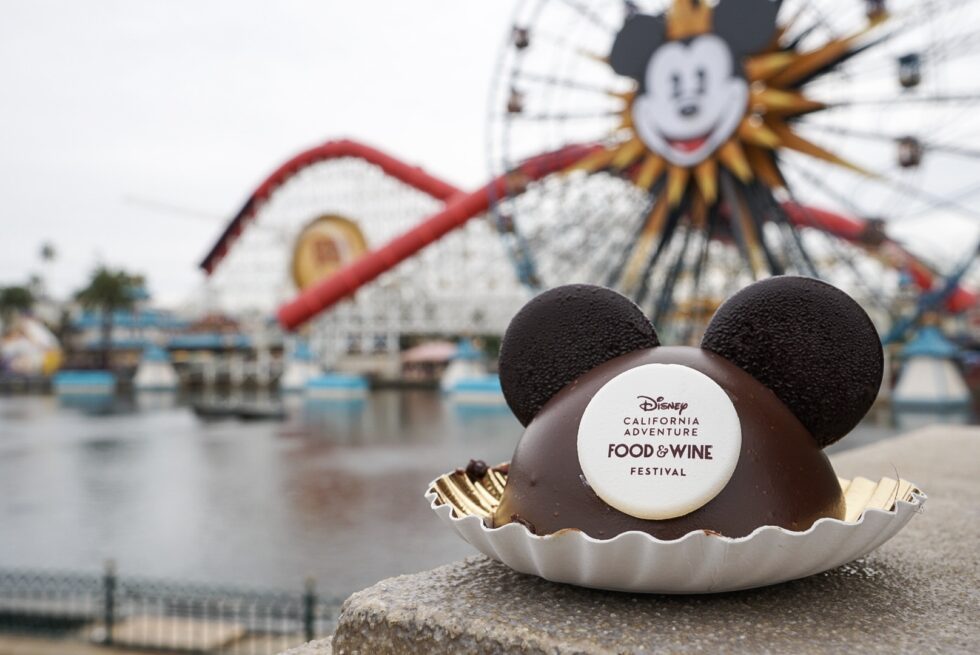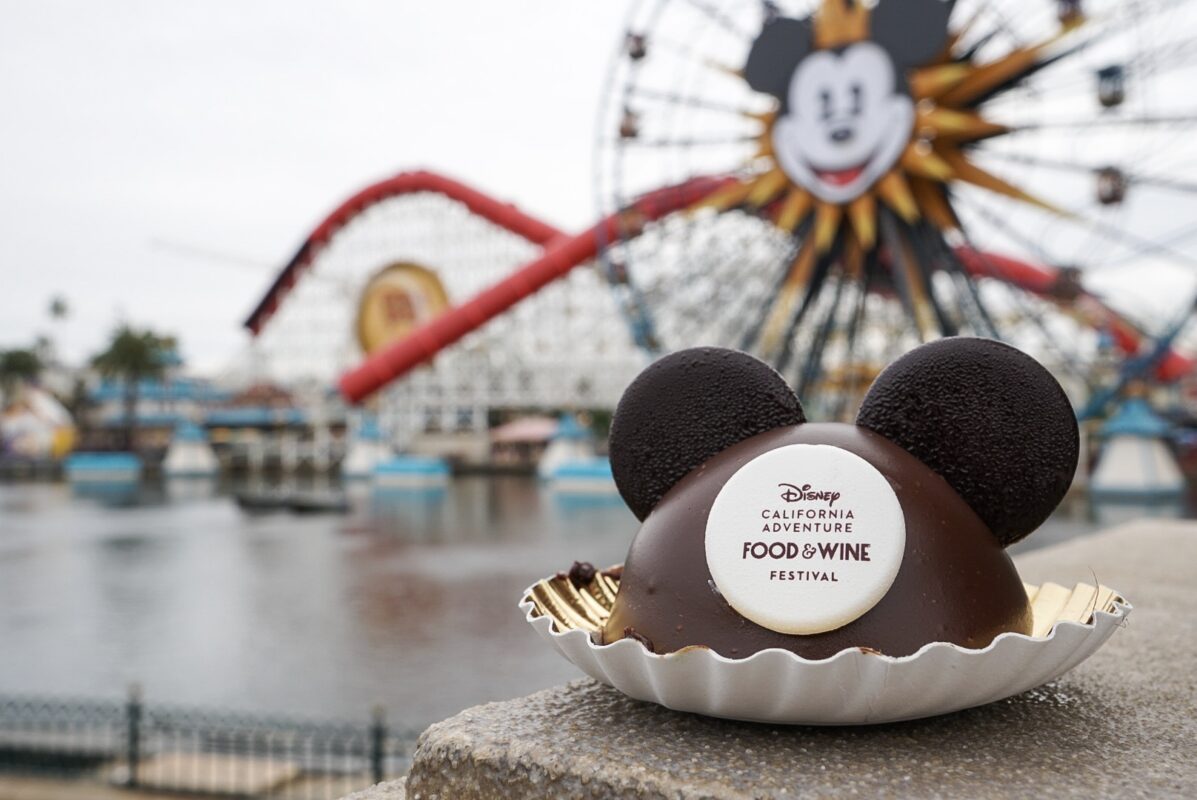 Finally, one of my favorite desserts was this adorable Mickey chocolate crunch cake. Not only was it delicious but it was so cute I just couldn't resist.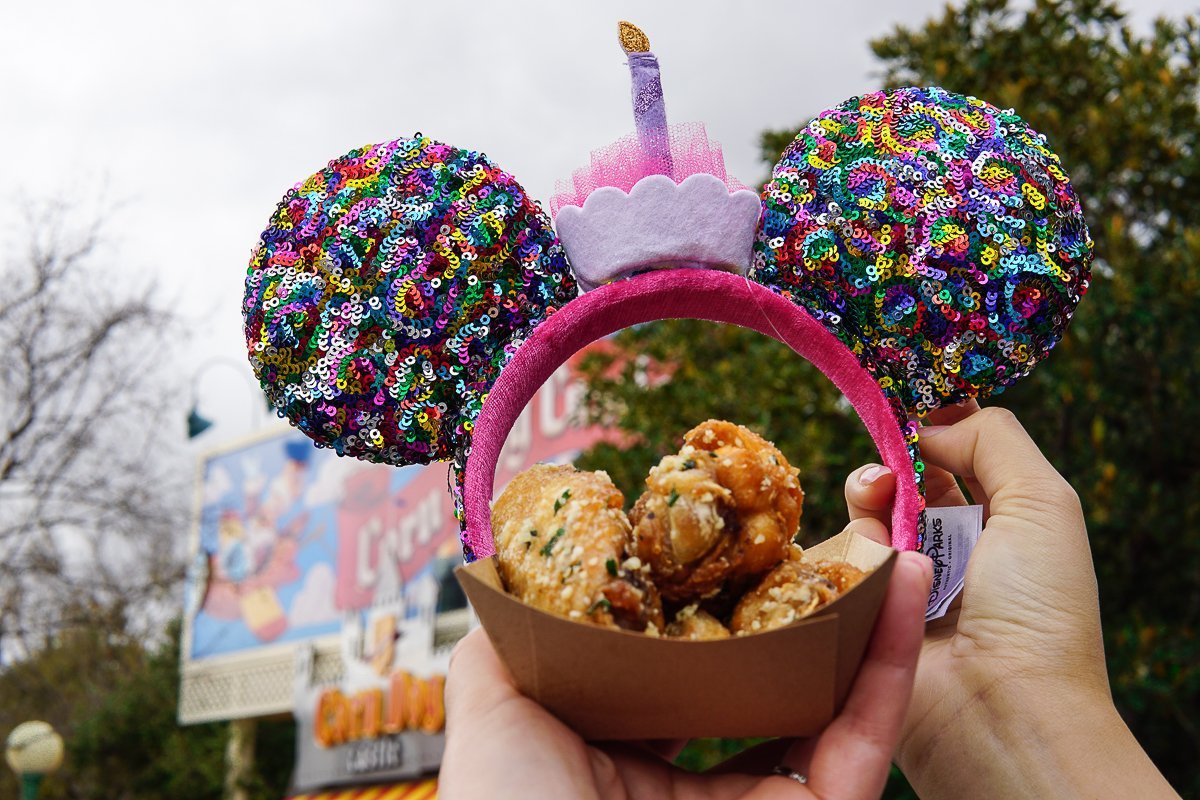 Festival favorite, salt & vinegar chicken wings make a comeback!
A few other items returning this year are the asparagus chicken caesar, orange chicken and rice, beef tenderloin slider, and my personal favorite, the salt and vinegar chicken wings. If you enjoy turkey legs, there is also a buffalo style turkey leg made special just for this event!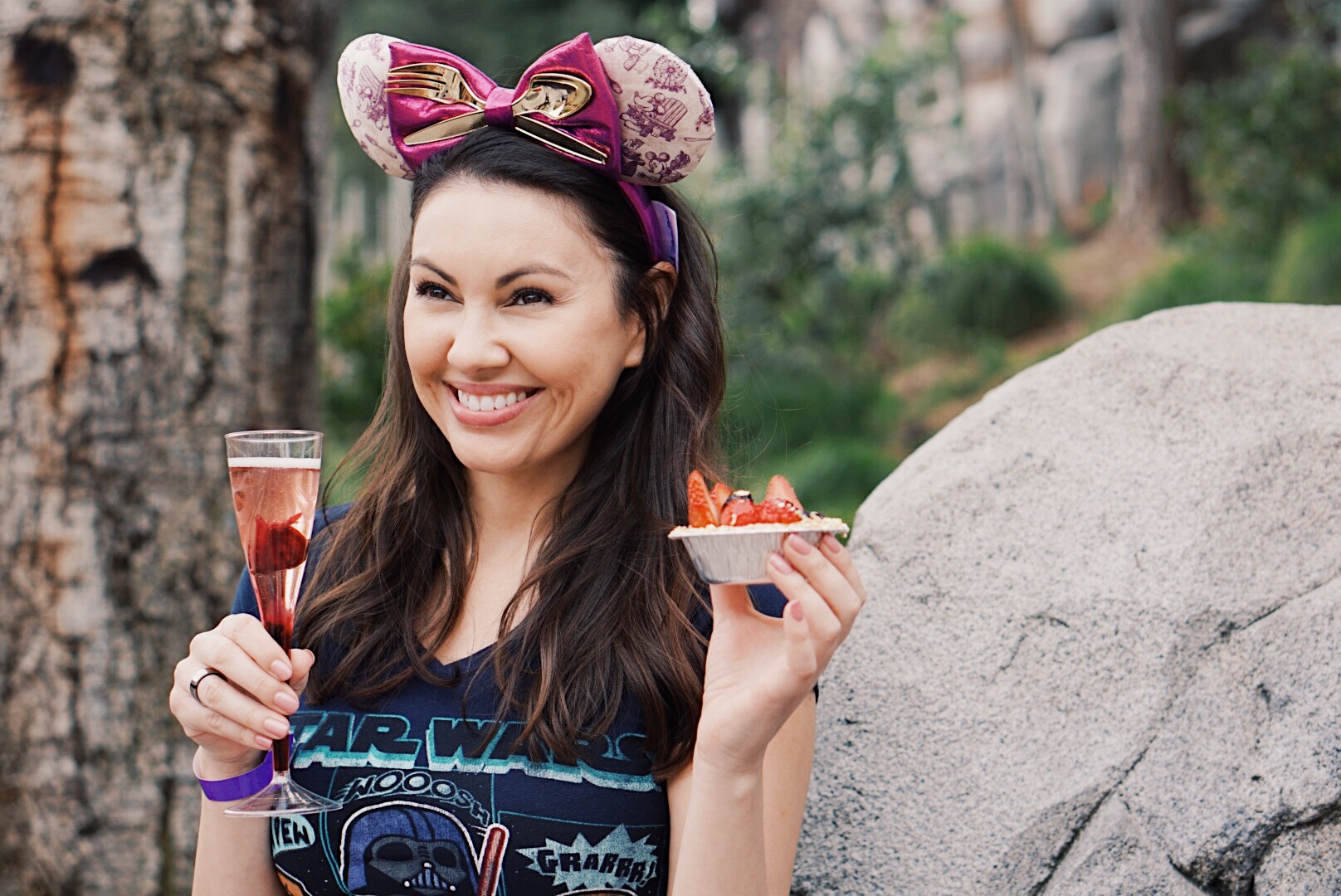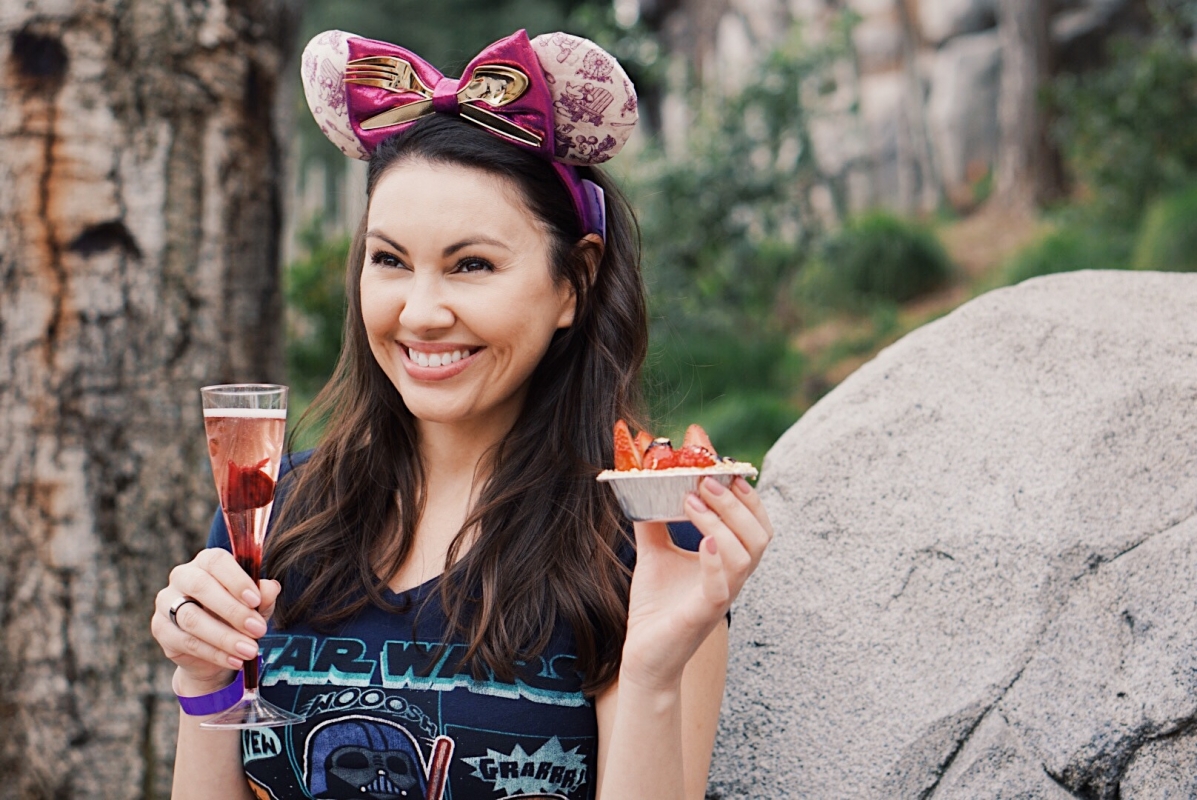 This year, The Disneyland California Food and Wine Festival 2019 is taking place from now until April 23rd. Be sure to save some money by purchasing their Sip & Savor Passport which is $54 and discounted for annual pass holders. For more information visit Disneyland.com/foodandwine.