Eddie V's happy hour in Newport Beach is one of the most popular spots to enjoy after a long workday. The bar is always filled with diners and for good reason. They offer a great selection of enticing eats on their happy hour menu like Lamb Lollipops, Fish Tacos, and even a variety of Oysters. Enjoy an inside look at Eddie V's happy hour menu in Newport Beach below.
Guests can enjoy Eddie V's happy hour in Newport Beach 7 days a week from 4 pm-7 pm, making them a popular hot spot among locals!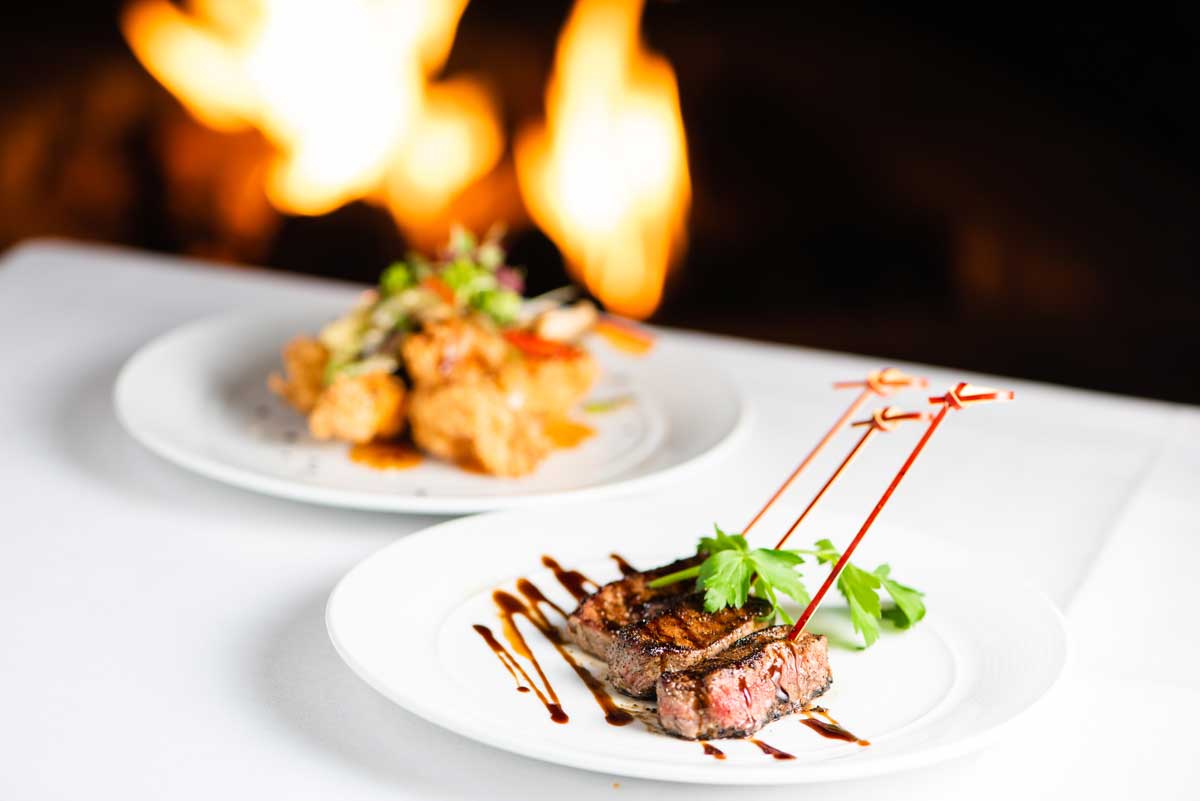 Eddie V's Lamb Lollipops $10
Being half Moroccan, I have a favorable bias towards all things lamb. The Lamb Lollipops at Eddie V's are about the equivalent of one lamb chop drizzled in a delicious balsamic reduction. They are also one of the most popular items on Eddie V's happy hour menu.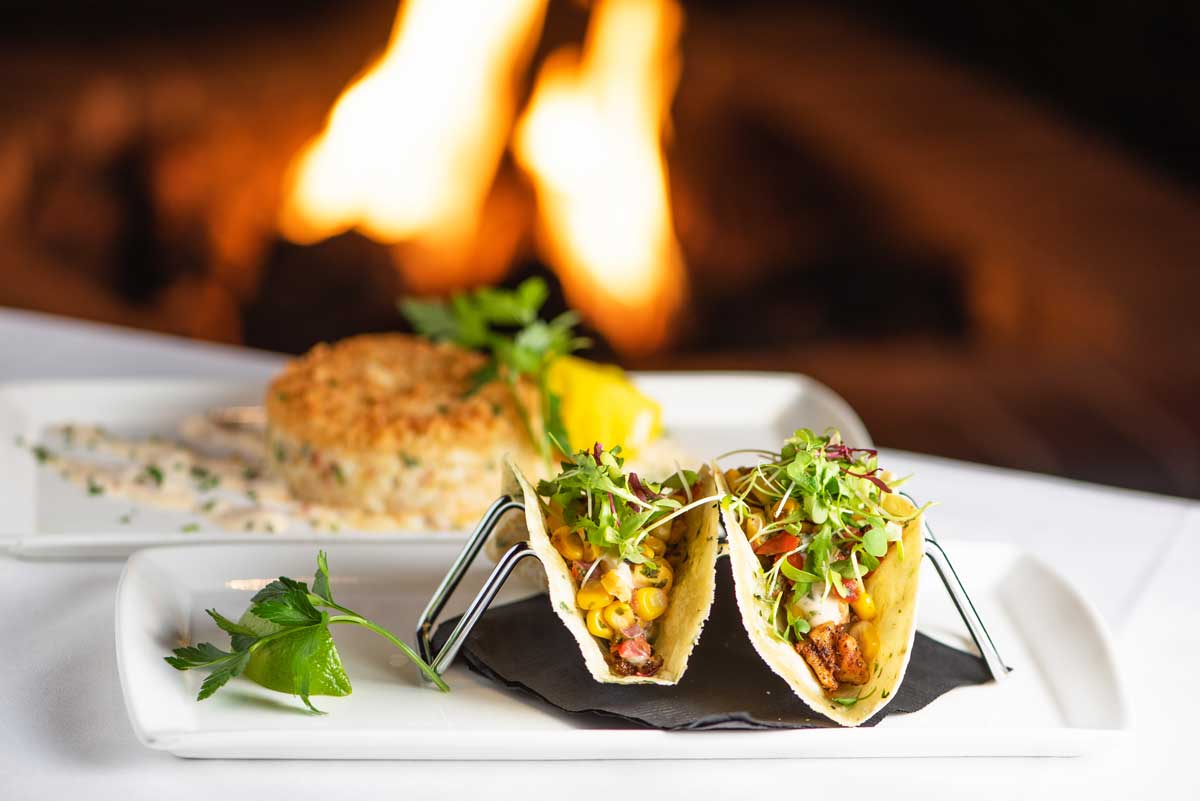 Eddie V's Blackened Fish Tacos $9
My favorite item on Eddie V's happy hour menu is their blackened fish taco. These beauties are exceptionally delicious and feature hand-made tortillas, microgreens, and roasted corn salsa. They are then drizzled with an aioli sauce that will have you savoring every bite. The Blackened Fish Tacos always keep me coming back to Eddie V's for happy hour and they are also surprisingly filling.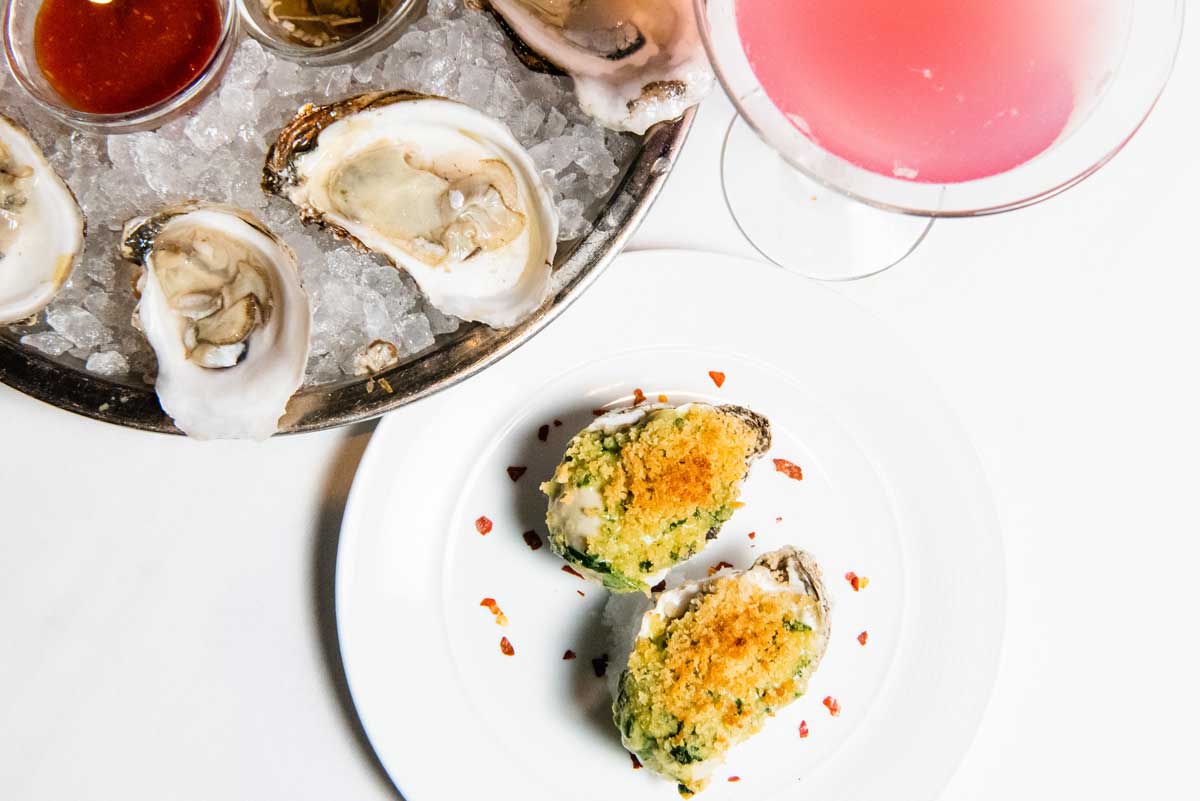 East Coast Oysters (Raw) $2 and Asian Fusion, Parmesan, or Rockefeller Oysters (Baked) $7
For all of my oyster lovers out there, Eddie V's happy hour menu has 4 different selections. The first is your traditional East Coast Raw Oysters served on ice with mignonette and 3 different styles of baked oysters. The Asian Fusion is topped with ponzu, pickled ginger, sesame seeds, and microgreens. Then there are the Parmesan Oysters with parmesan and horseradish and panko crumbs as well as the Rockefeller Oysters with spinach artichoke fondue and panko crumbs.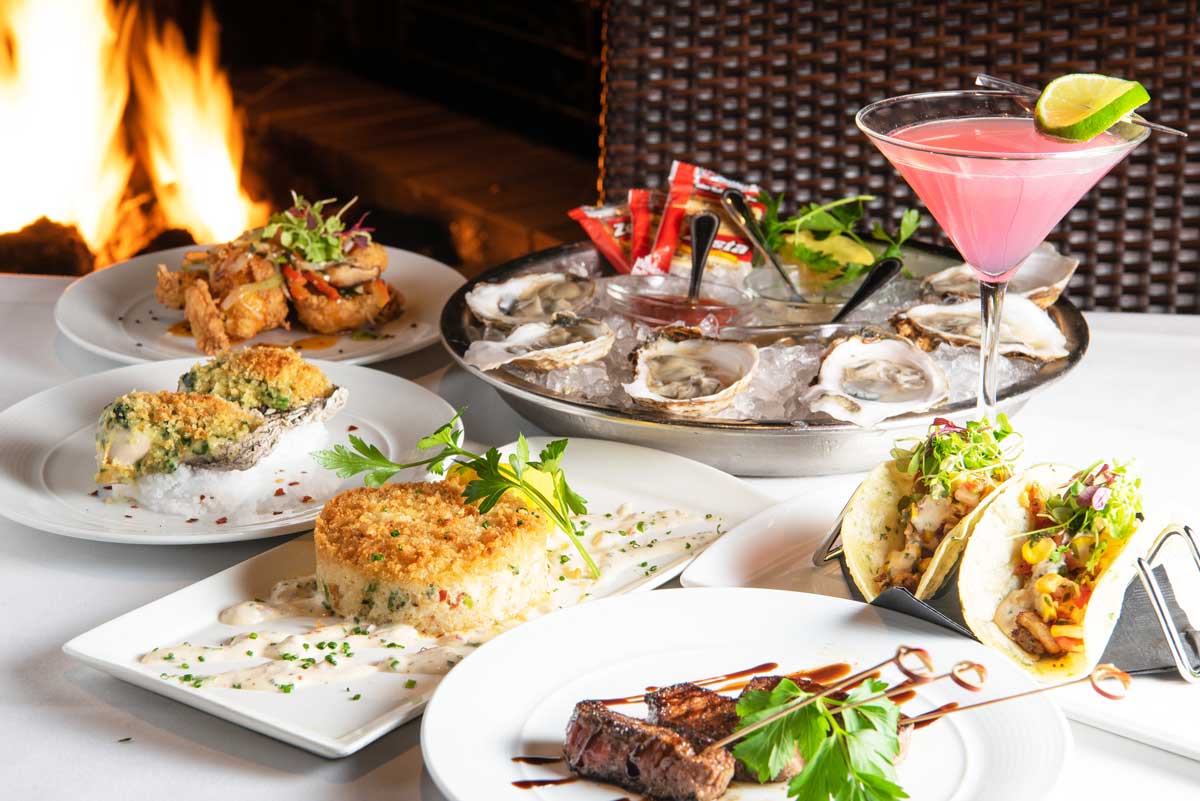 Eddie V's Salt & Pepper Shrimp $10 and Cosmopolitan $8
Other popular happy hour items include Eddie V's Salt & Pepper Shrimp, battered and Wok-seared with spicy soy-ginger vegetables at $10. They also have Mini Filet Sandwiches (2) with blue cheese and onion jam for only $10 and Steak Tartar for $9.
There are also several wine and cocktail selections which are all only $8. Guests can choose from a Classic Mojito, Spicy Margharita, Cosmopolitan, Bulleit Sour, Martini, or various wines by the glass.
Eddie V's in Newport Beach Newport Beach


1370 Bison Ave
Newport Beach, CA 92660

(949) 720-9925
Happy Hour

Sunday – Monday 4:00PM – 10:00PM Tuesday – Saturday 4:00PM – 7:00PM
Eddie V's in Newport Beach offers happy hour 7 days a week which is an awesome rarity! Tuesday through Friday you can enjoy happy hour from 4 pm – 7 pm and on Sundays & Mondays, their happy hour goes all the way until 10 pm. I don't know about you, but I'm always looking for weekend happy hours which seem hard to come by in Orange County. It's no wonder Eddie V's happy hour in Newport Beach has become such a popular hot spot!
You can find their entire happy hour menu here. For an inside look at their dining experience, you can also check out our article on why Eddie V's Just Might Be The Most Decadent Dinner of Your Dreams!