Fleming's happy hour in Newport Beach has been a favorite of mine for as long as I can remember. Even when I lived in Los Angeles I used to frequent their Beverly Hills location regularly. Almost 9 yrs later I still consider Fleming's Happy Hour menu to be one of the best. Here is a look at their entire new happy hour menu in Newport Beach.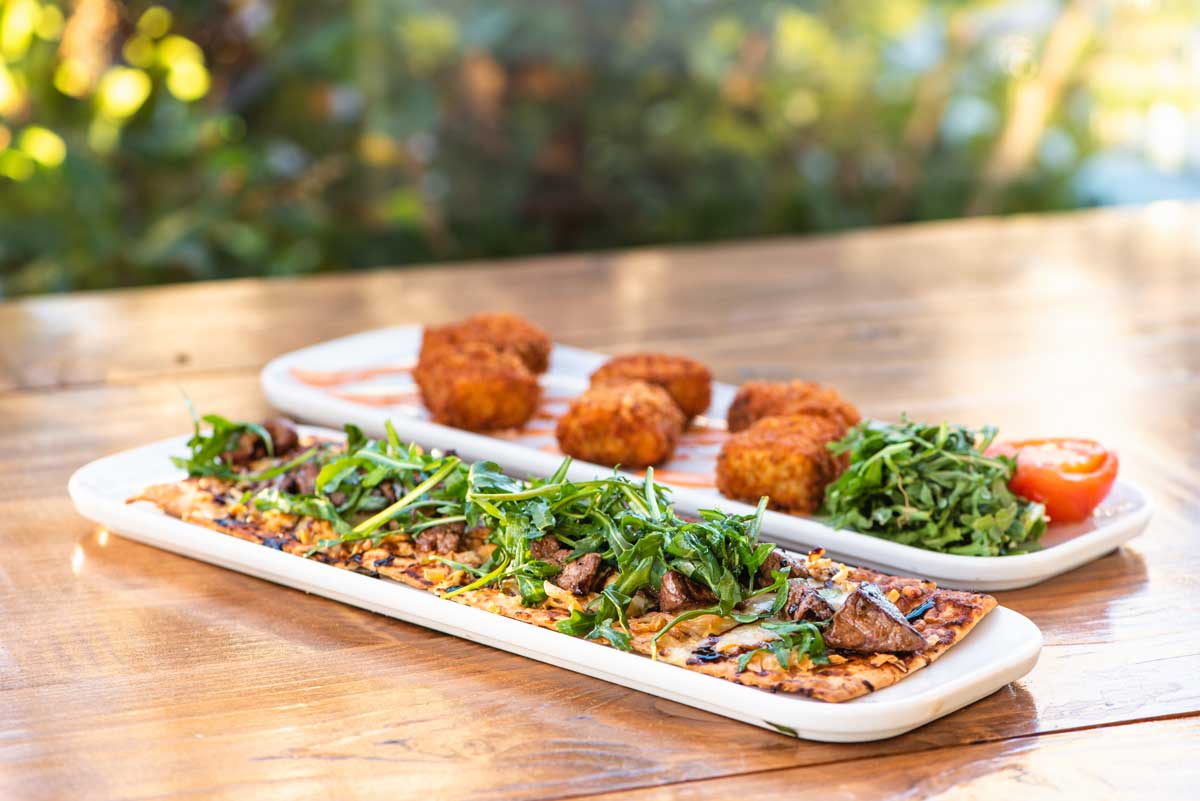 Filet Mignon Flatbread $14
First, one of my favorite new items on Fleming's happy hour menu is the Filet Mignon Flatbread. This welcome addition includes tender pieces of grilled filet mignon, blue cheese, and arugula drizzled with balsamic reduction.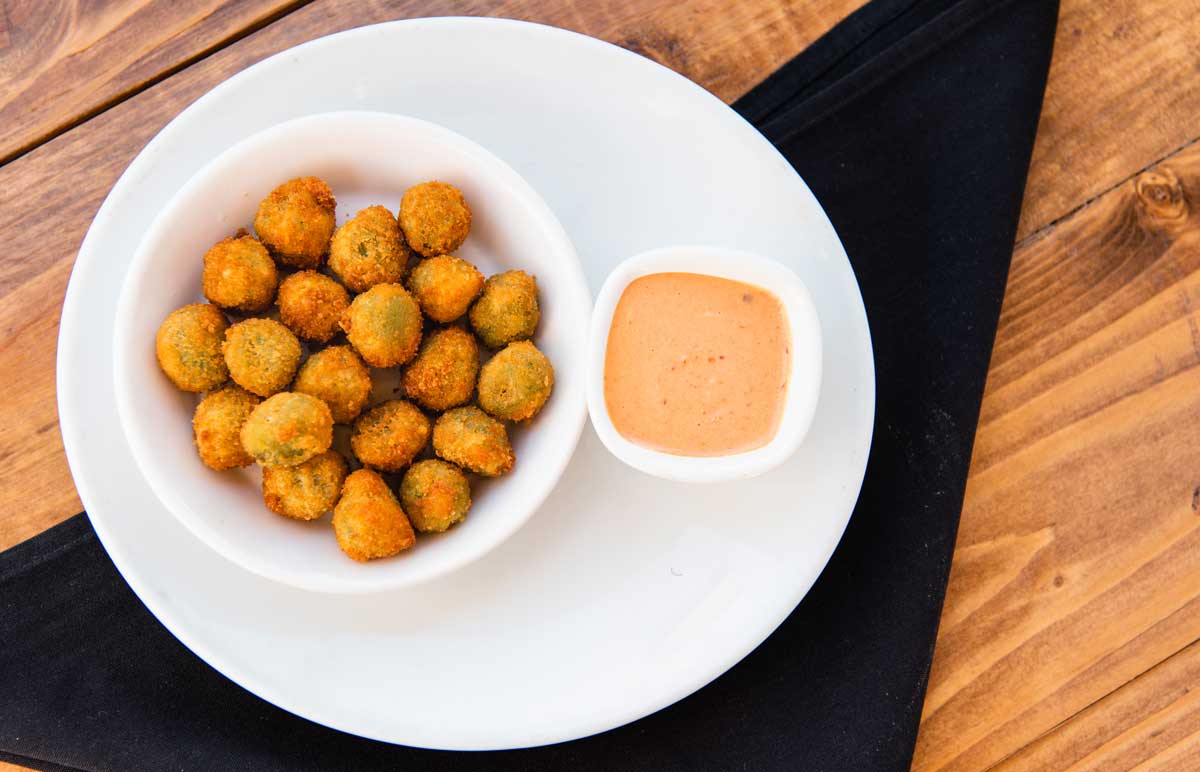 Fried Olives $6
I'm also obsessed with the Fried Olives, which are also a new item on the Flemings happy hour 2020 menu. I personally cannot get enough of these. If you've never tried fried olives before you are in for quite a treat. I am hoping these stay on the menu for a very long time.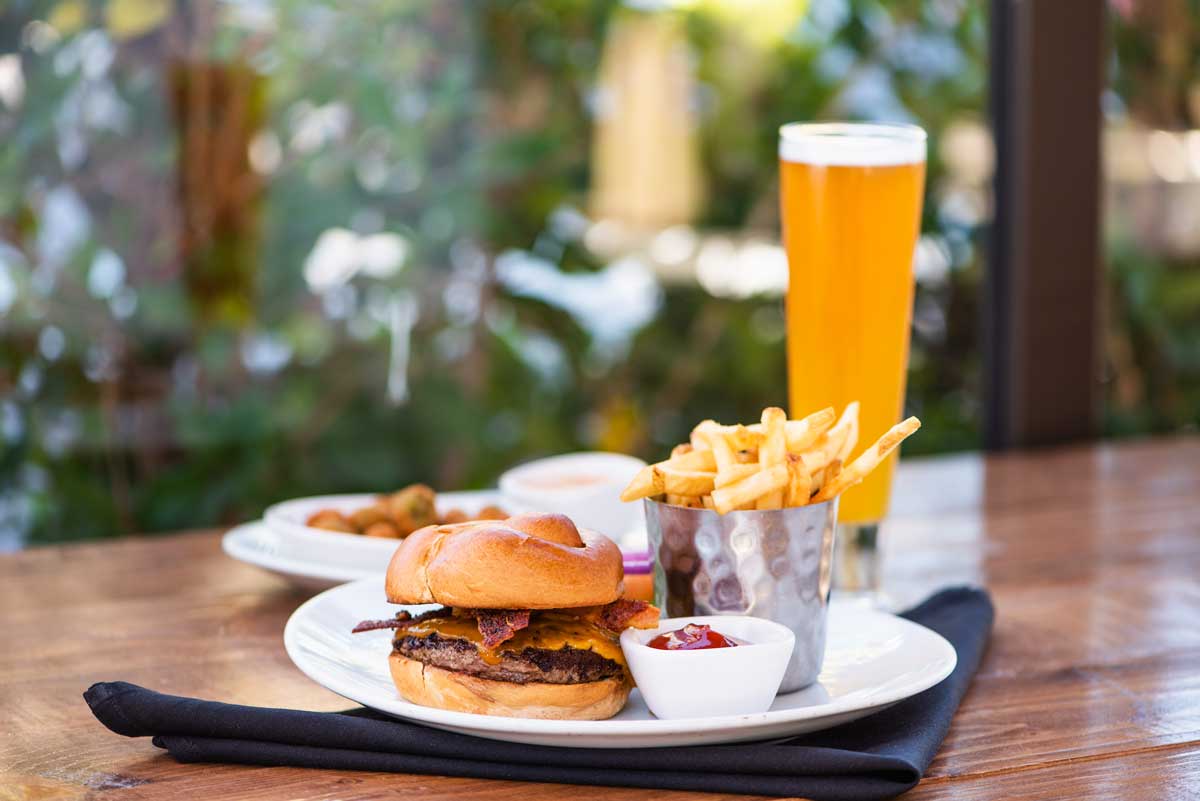 Prime Burger with Fries $10 and Blue Moon Draft Beer $5
Then there is the generous Prime Burger with fries. There are not many happy hours where you can get a large Prime Burger with fries for only $11. Pair this with their $5 Blue Moon beer special and you've got a delicious dinner for less than $20 bucks. The Prime Burger is a Fleming's happy hour deal that has kept Orange County locals loyal for years.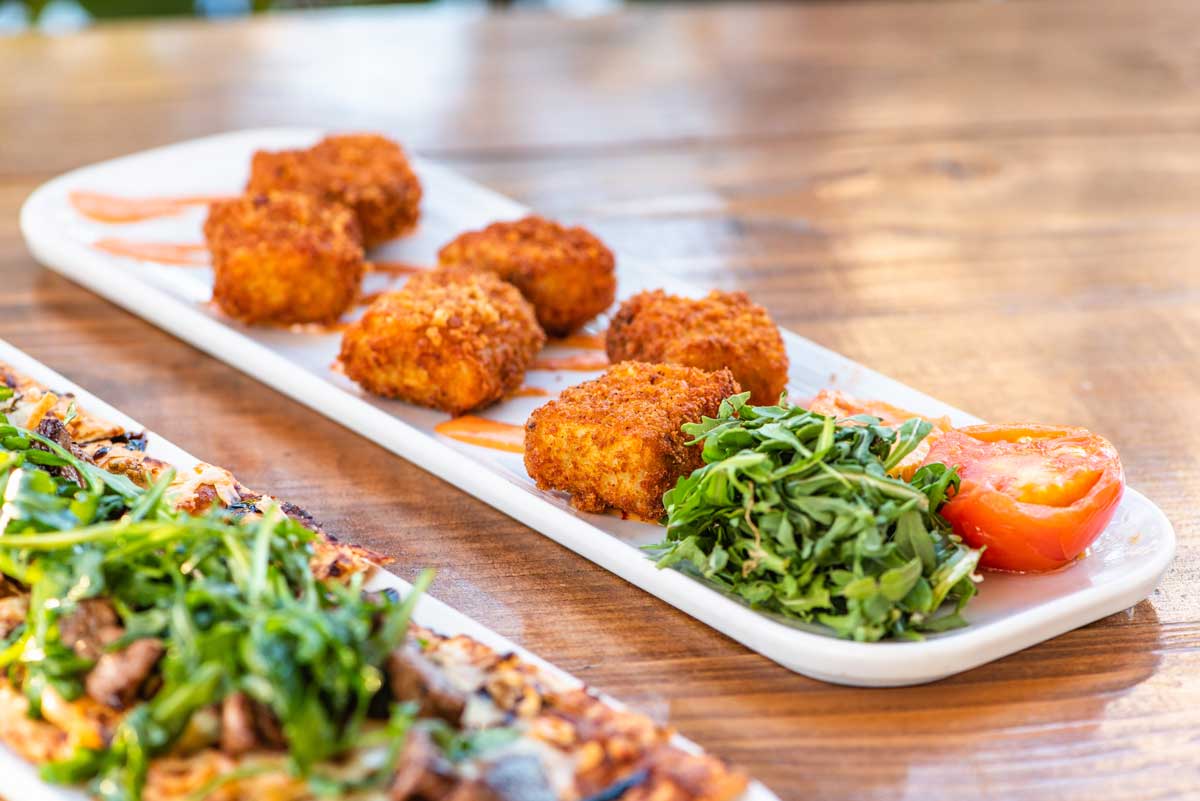 Fleming's Potato Tots $6
Next, I'll admit I was not sure what to expect when I saw Potato Tots on the happy hour menu, but Flemings managed to take these tots to a whole new level. Flemings Potato Tots are homemade tots made with shredded potatoes and a crispy fried crust. I was told this is a personal favorite of the staff. They are also placed atop a smoked chili and jalapeno aioli for dipping.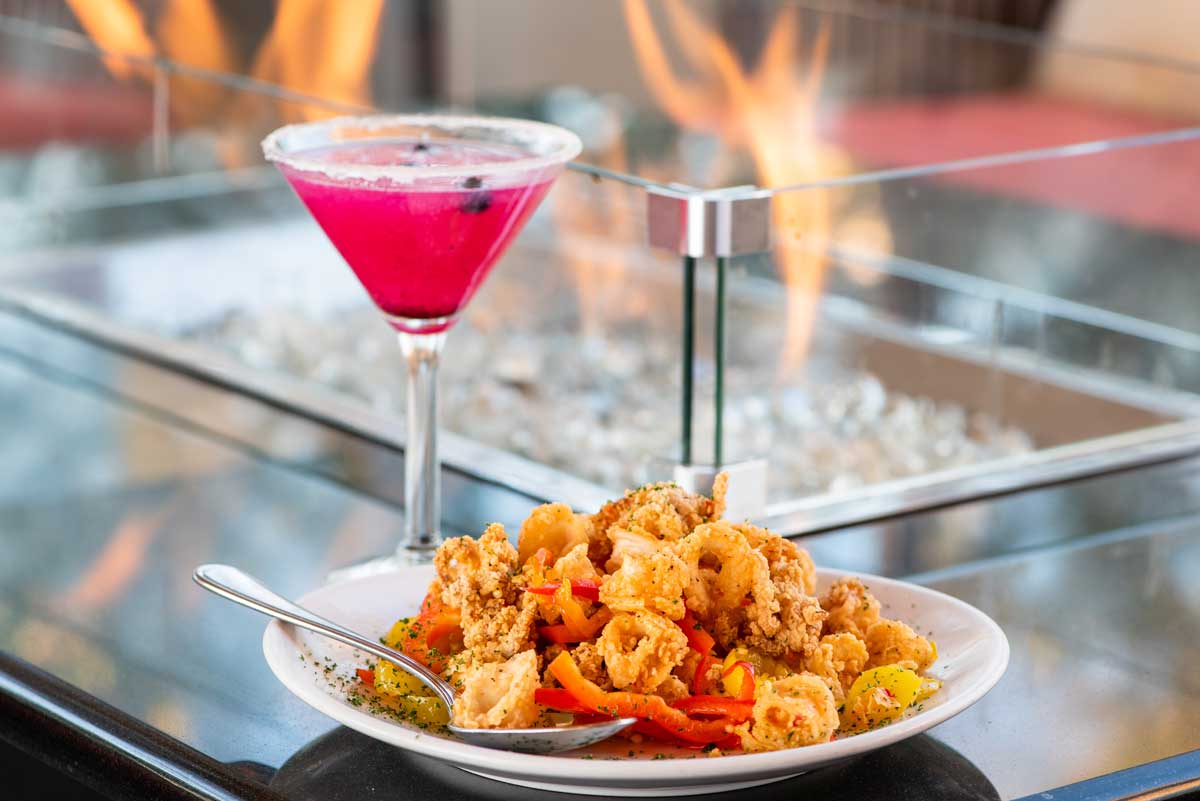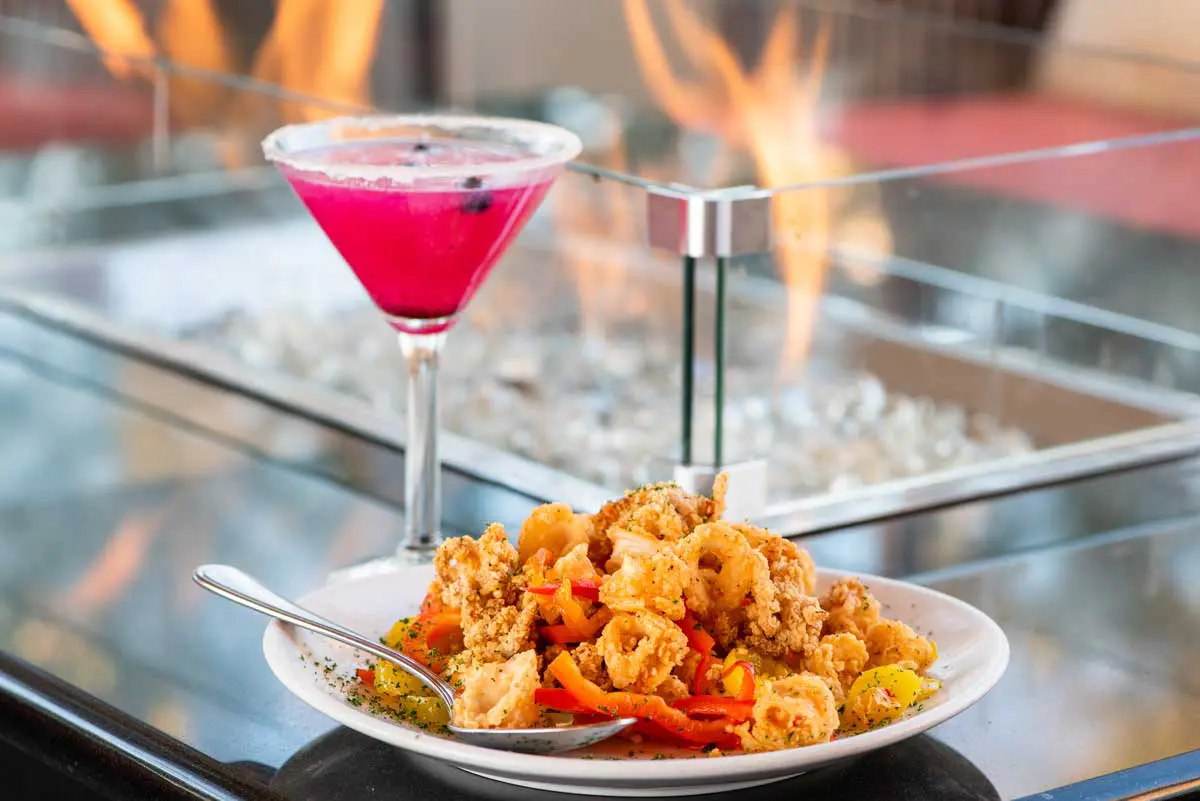 Sweet Chili Calamari $10
The Fleming's happy hour Calamari is also another personal favorite of local Orange County diners. They are fried to perfection with a zesty and spicy, sweet chili sauce with slices of fresh red and yellow peppers. Their Calamari is a huge portion and only $10!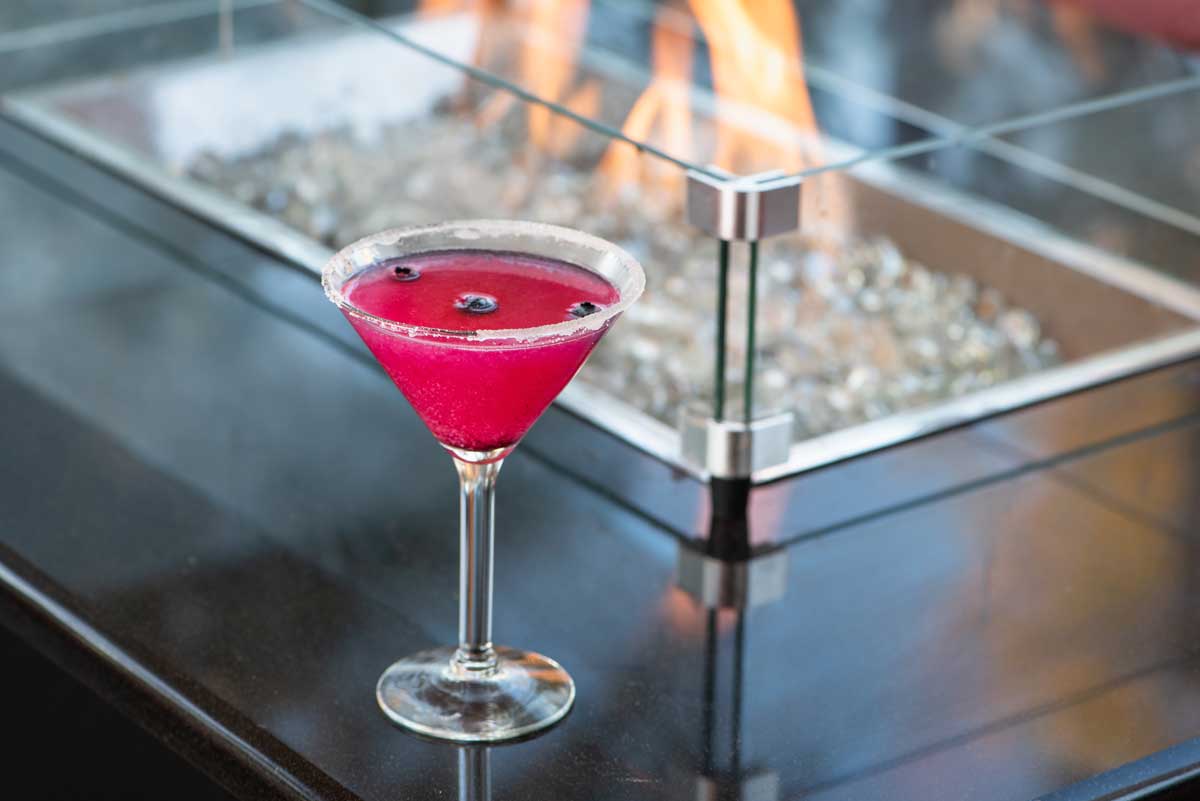 Blueberry Lemon Drop $10
Finally, one of the most epic cocktails from any Orange County Happy Hour menu is Fleming's Blueberry Lemon Drop. Not only is this iconic drink beautiful, but it is also bursting with flavor. Their Blueberry Lemon Drop is likely one of the best lemon drops you'll ever have at only $10. It is made with vodka, fresh blueberries, and lush candied lemon.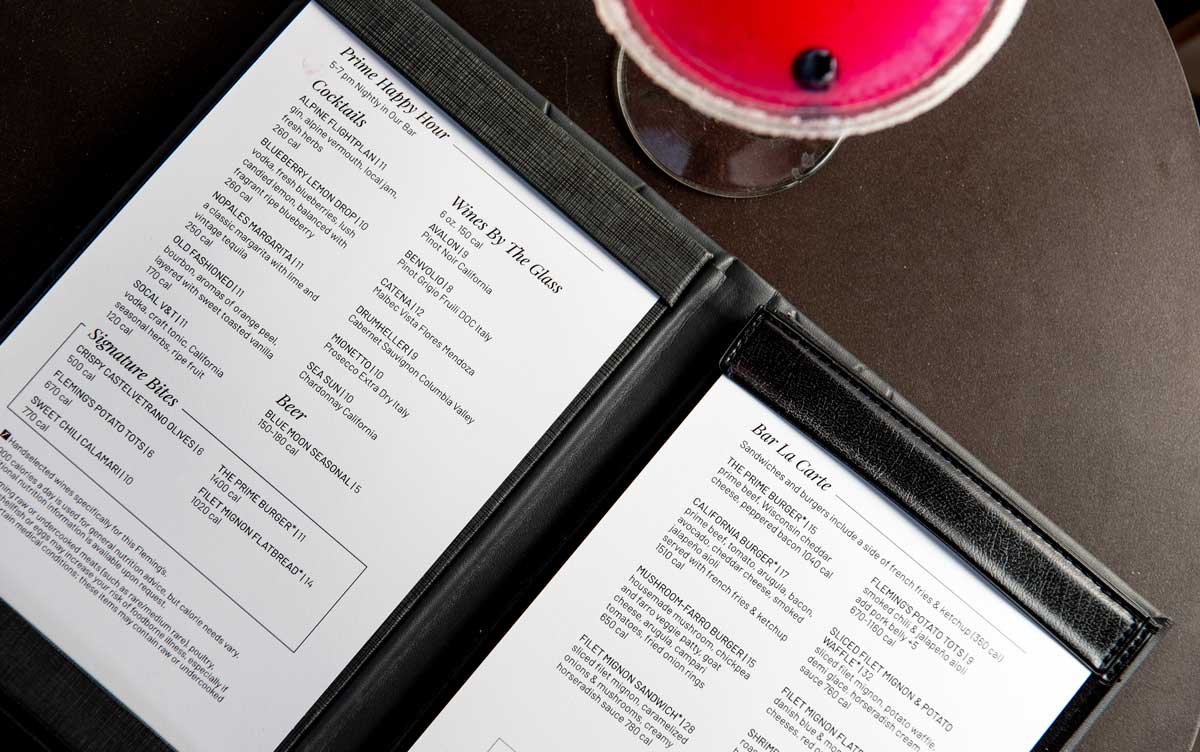 Fleming's Happy Hour in Newport Beach is one of our Top 5 Best Orange County Happy Hours for 3 years in a row 2019, 2020, & 2021.
Do you have a favorite happy hour spot in orange County? I would love to hear from you so be sure to leave a comment and let me know your suggestions on where we should visit next!
Visit Flemings in Newport Beach located at Fashion Island