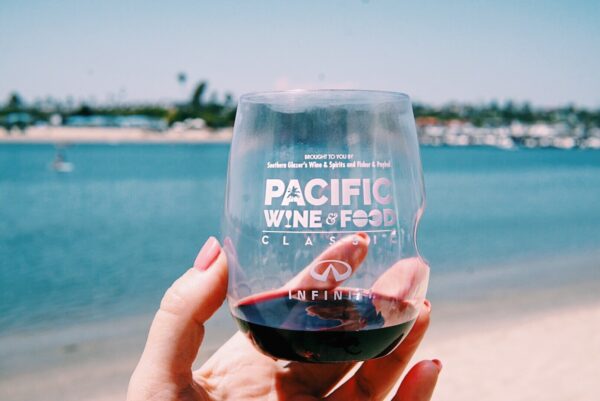 The first ever Pacific Wine and Food Classic was a huge success, to say the least. There were over 50 food vendors from Orange County's best restaurants and delicious wine as far as the eye could see. Not mention those incredible views! Chefs truly brought their A-game making everything from fresh ceviche and even taco's with their own handmade edible taco holders. This was probably one of the very few events I actually stayed at until the very end. I made it my mission to try and sample every morsel and did not leave one crumb unturned!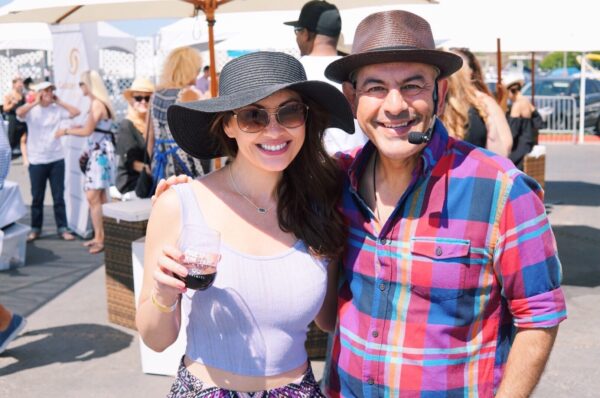 With Simon Majumdar, Food Network Star & Host of The Pacific Wine & Food Classic
Below is a gallery of some of my favorite pictures and tastiest bites from the event. I attended both Saturday, Sunday and even went to the opening dinner which was phenomenal. Let's start with the dinner which was masterfully created by Chef Goerge Neyra. Chef Goerge is actually one of my favorite chefs in Orange County and just recently became the executive chef at Fig and Olive in Newport Beach. He is truly one of the most creative and innovative chefs, always bring a fresh and inspiring viewpoint to his cuisine.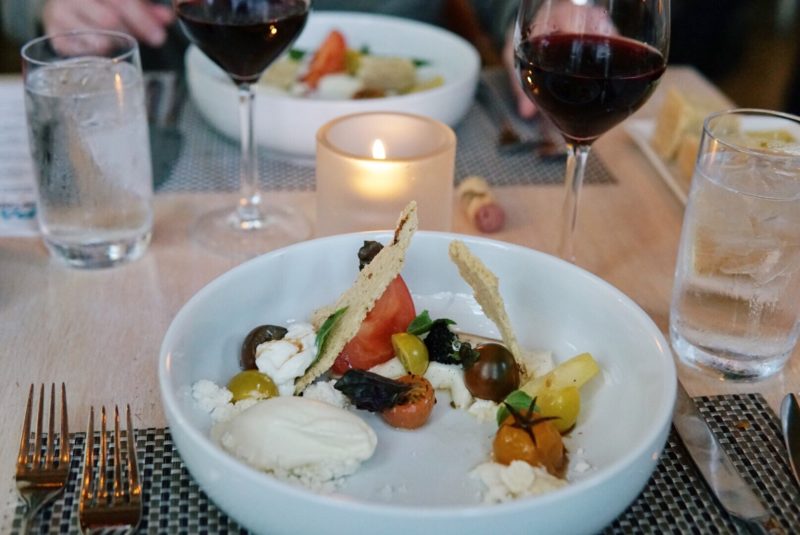 One of my favorite dishes from the opening night kick off dinner was his Tomato Sundae featuring a mozzarella panna cotta and olive oil gelato. It was incredibly refreshing and creative featuring hints of sweet vanilla. Absolutely fantastic with a beautiful presentation.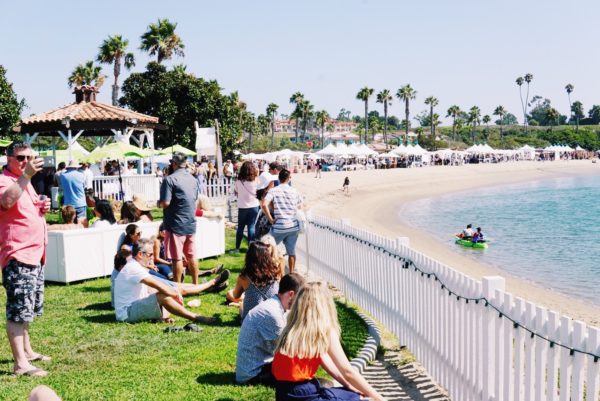 Then, it was time for the grand event. Both events were excellent and offered endless hours of amazing food. If you follow me on social media you've likely seen me reporting live all weekend on my Twitter and Instagram accounts. One of my favorite parts of going to these delicious wine and food festivals is being introduced to new restaurants in the area. This is often how I find new cuisine, chefs, and restaurants to highlight on my site. You can definitely expect some of these restaurants from the event to be featured in the months to come! Enjoy some of the highlights and my personal favorites from the event.
Most creative definitely goes to Taco Rosa for their edible taco holder. They also melted the brie for each guest on the spot using a blow torch!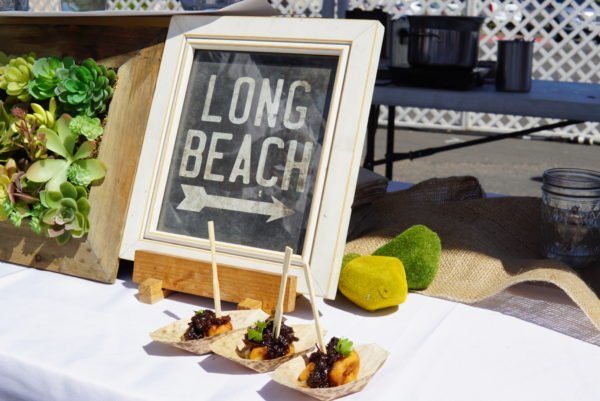 One of my favorite samples were these oxtail doughnuts from RestaurationLB. Such a unique and creative dish that was equally delicious!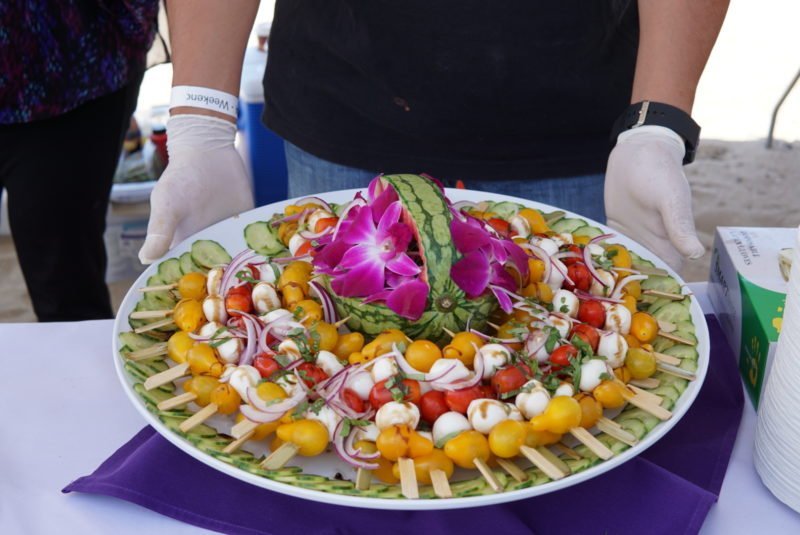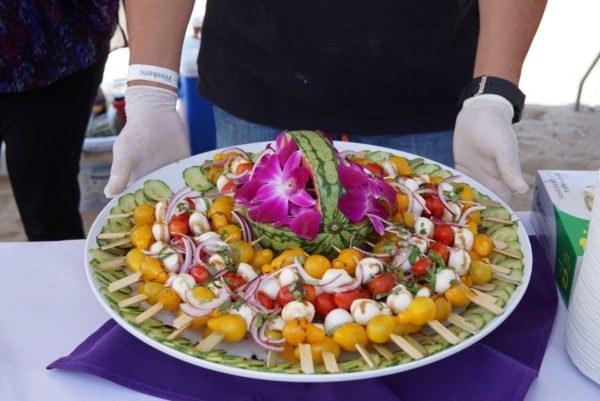 Orange County restaurants definitely know how to put on a beautiful display!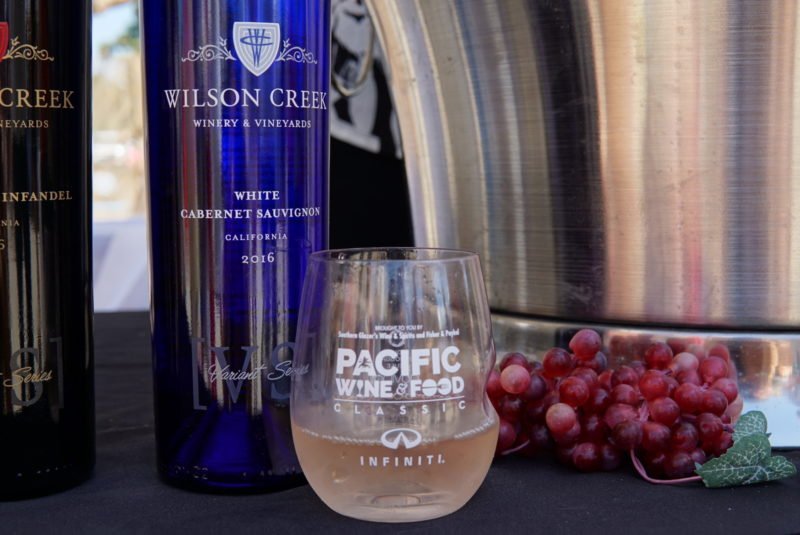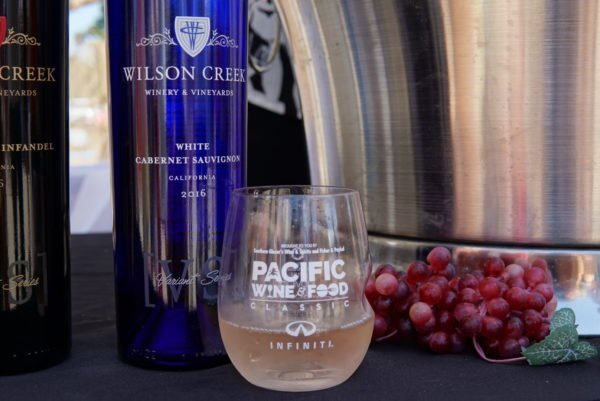 My favorite wine from the event was this White Cabernet Sauvignon made from 100% Cabernet grapes. This is the only white Cabernet on the market by Wilsons Creek. I never drink white wine, but this was incredibly smooth and refreshing. White wine typically gives me a headache which I learned is from the sulfur used to cut the yeast. Wilsons Creek winery does not use any sulfurs and instead uses a method of freezing the yeast which is why it does not give you a headache. You learn something new every day!
Simon Madjumar led numerous demonstrations throughout the event that was a huge success. I never saw this man take a break! The amazingly talented and hilarious Chef Cathy of Provenance was also on stage demonstrating how to make her famous grilled peaches.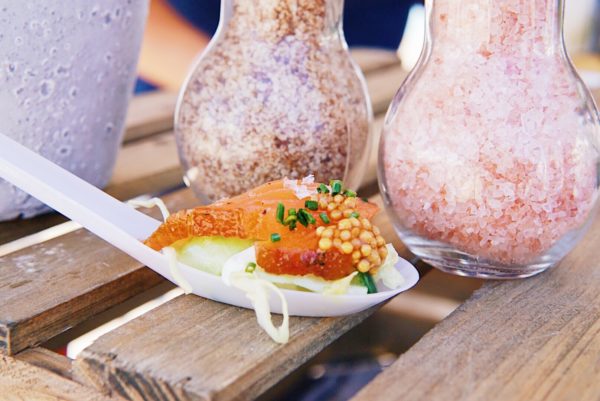 Pastrami cured salmon from Seasalt Woodfire Grill, one of our favorite restaurants in Huntington Beach.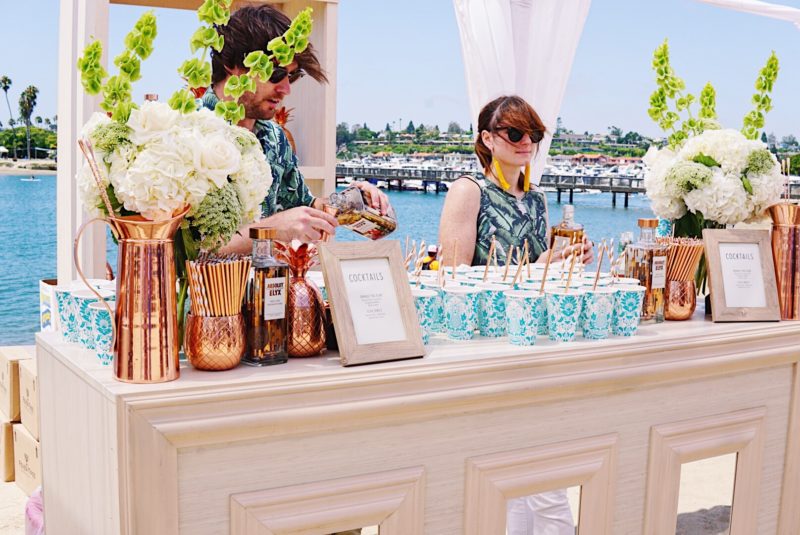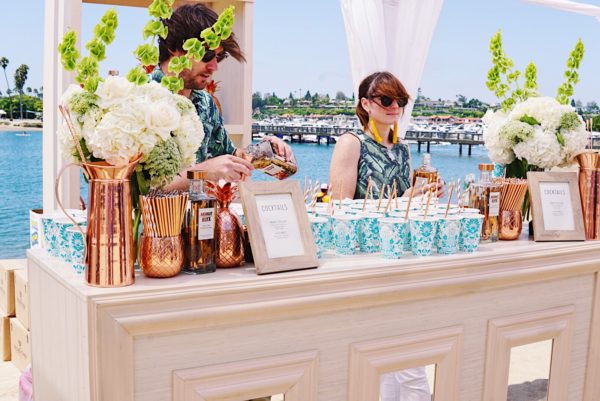 I love everything about this tropical cocktail display!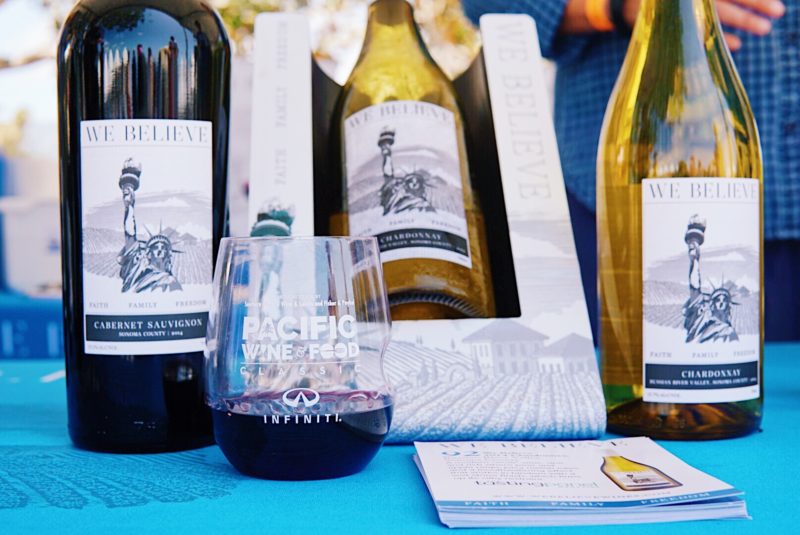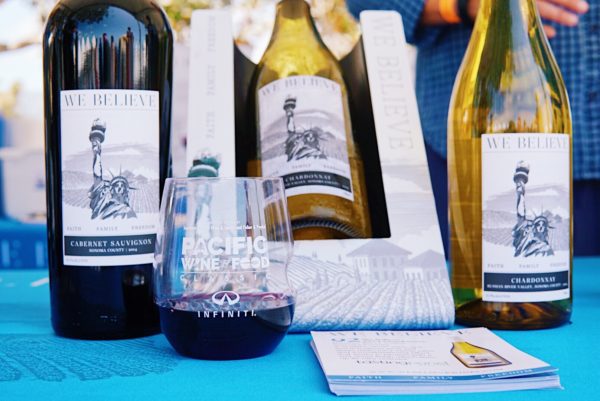 Best New Wine is definitely We Believe, a family-owned wine located right here in Orange County. They are also the winners of Best Wine from The Taste of Huntington Beach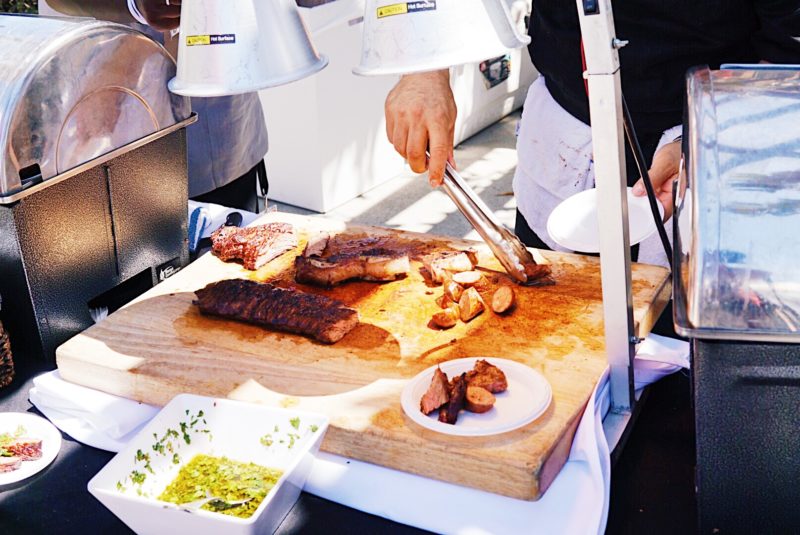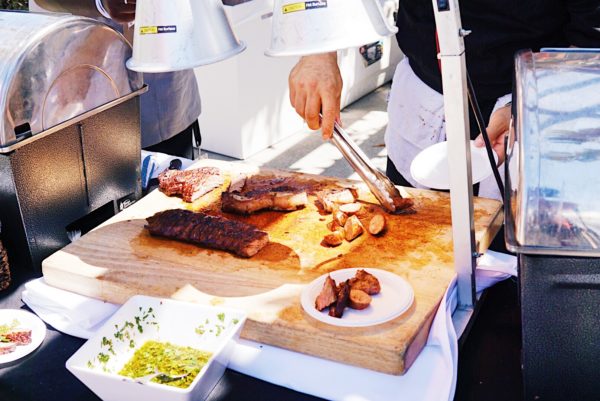 Another crowd favorite was Sgenerousnerious churrasco spread from Villa Roma.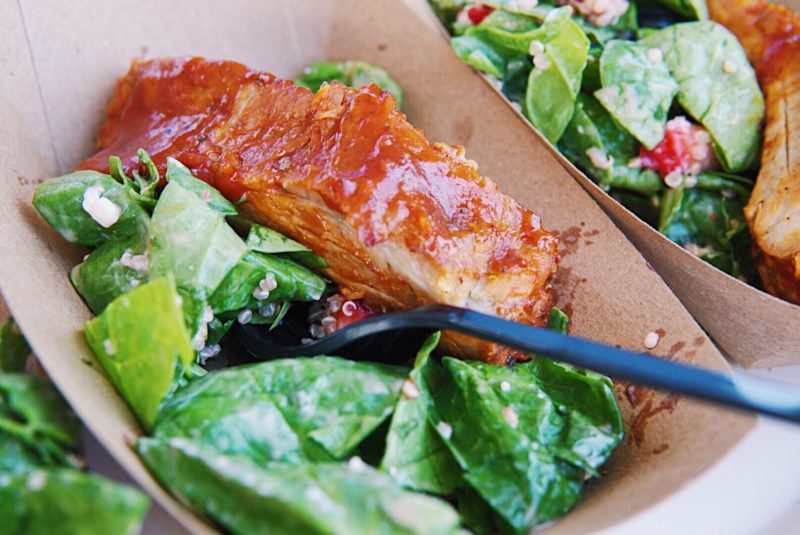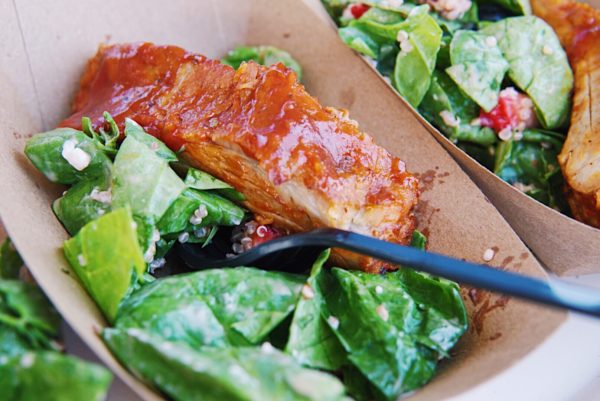 The BBQ Rib and Strawberry Quinoa Salad was another one of my favorites from Sundried Tomato Bistro at Sunday's event.
Did you attend the Pacific Wine & Food Classic? What were your favorites from the event?