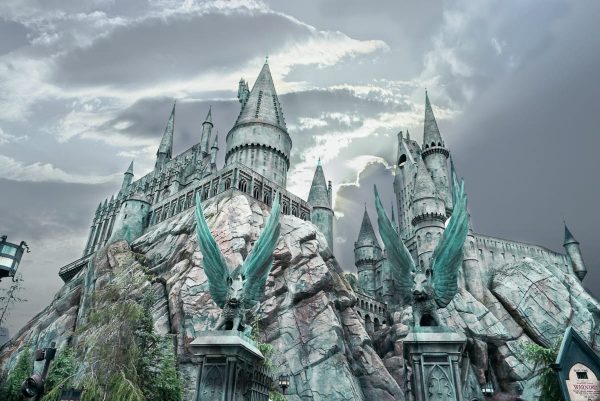 We finally had a chance to visit The Wizarding World of Harry Potter at Universal Studios Hollywood and it was even more amazing than I could have imagined. If you love the popular J.K. Rowling series, you will be truly impressed with what the team at Universal Studios Hollywood has created. The moment you step inside you will instantly feel transported to the same magical world you fell in love with while watching the movies.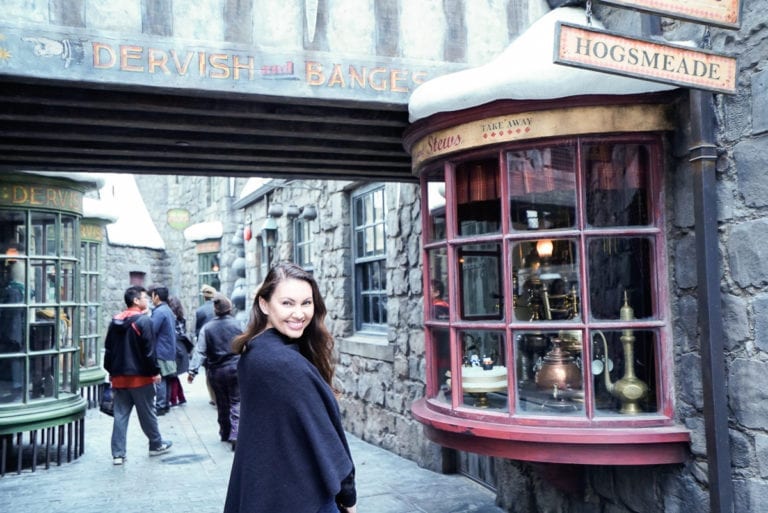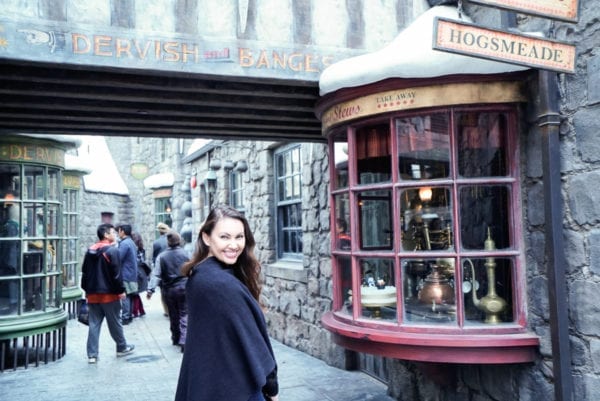 The Wizarding World of Harry Potter at Univeral Studios first takes guests through Hogsmeade with its charming snow capped shops and cobblestoned streets. Guests can enjoy some famous Butter Beer and then peruse through the shops to pick out the perfect magic wand. Every detail will make you feel like you're part of the story with authentic details in both the decor and experience.  I have to admit the Butter Beer was quite good. I recommend getting the iced version which tastes like a creamy butterscotch ice blended drink with a subtle sweetness. It was just perfect for a warm summer day.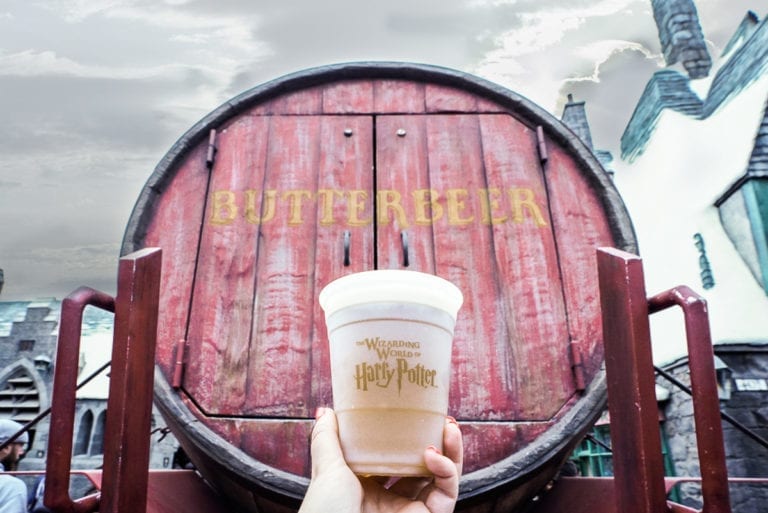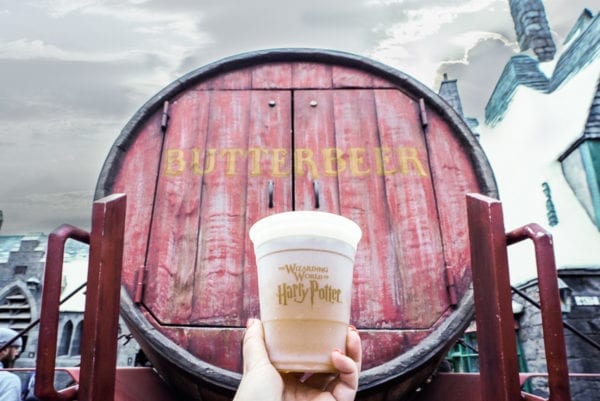 As you make your way through Hogsmeade you will come upon the grand Hogwarts Castle, which is the focal point of The Wizarding World of Harry Potter at Universal Studios Hollywood.
Hogwarts Castle is also where you will find the new Harry Potter ride which is fantastic. The castle is so picturesque with its spooky gargoyles and the way it towers over the park. As you enter you will put your bags in a locker and get ready to strap into a completely immersive virtual experience. Guests will be launched on a broomstick adventure with Harry, Hermonie, and Ron while playing a game of Quidditch and fending off dementors. The ride is nothing like the typical virtual reality rides you might have experienced before. This ride actually moves in all directions and has some other immersive surprises which I don't want to spoil for you.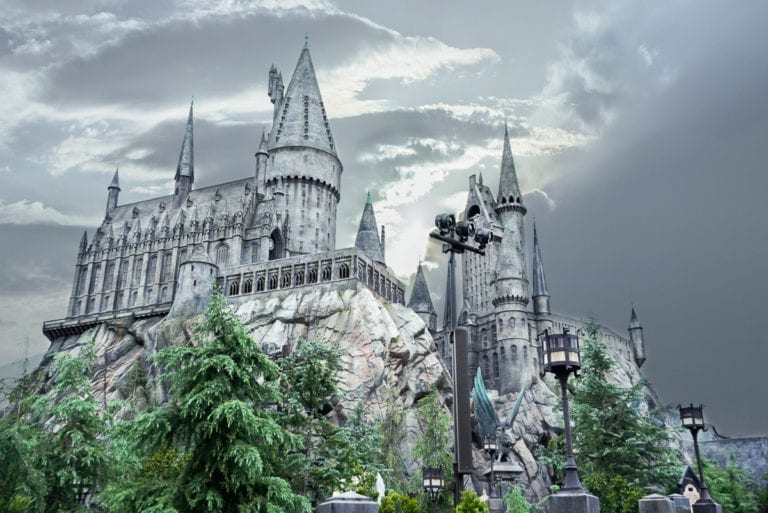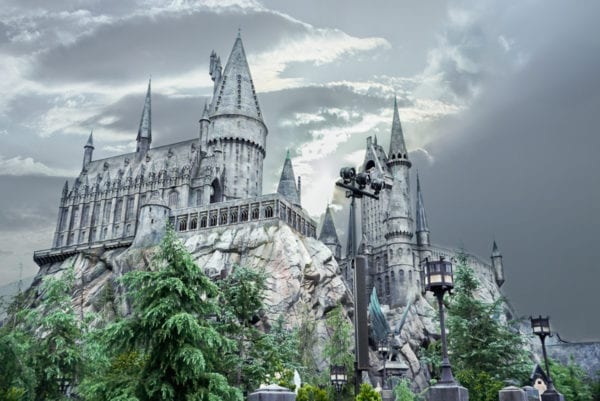 It is no wonder the Wizarding World of Harry Potter at Universal Studios Hollywood was 5 years in the making. 
They really outdid themselves by creating a truly unique experience for guests. As you can see from all the photos I captured, they almost look like paintings. That is how amazing and authentic this addition to the park truly is. I'm already looking forward to my next visit. While at Universal Studios Hollywood, also be sure to visit some of my other favorite rides like Transformers, Revenge of the Mummy, and The Simpsons Ride.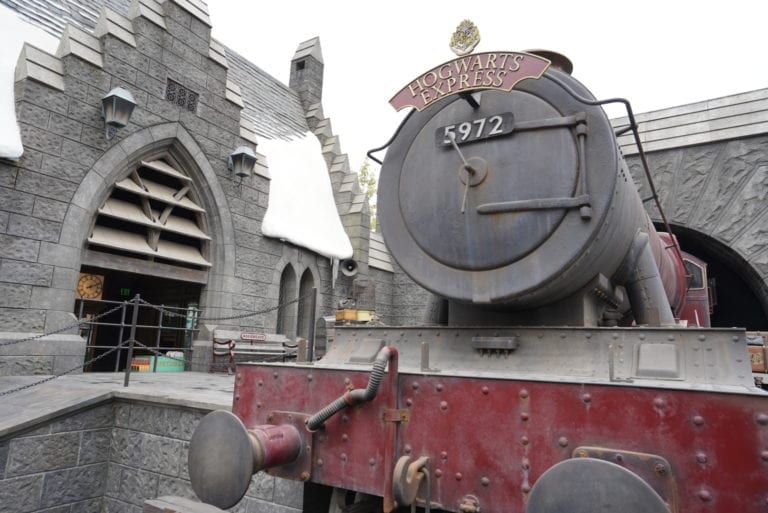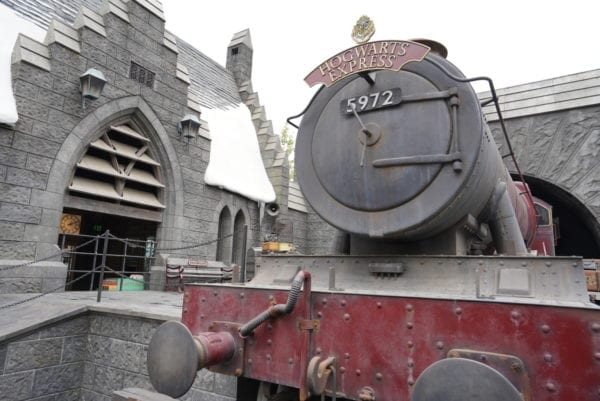 For ticket information visit https://www.universalstudioshollywood.com/ 
I also highly recommend getting the front of the line pass which brings you straight to the front of the line. It is well worth it trust me!