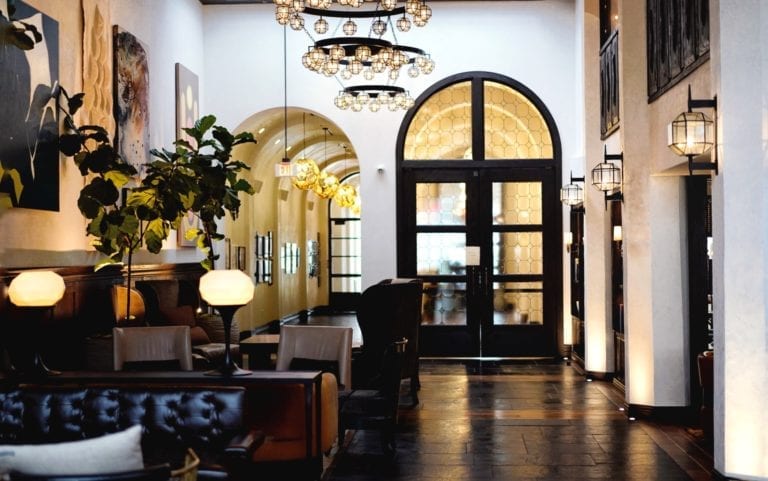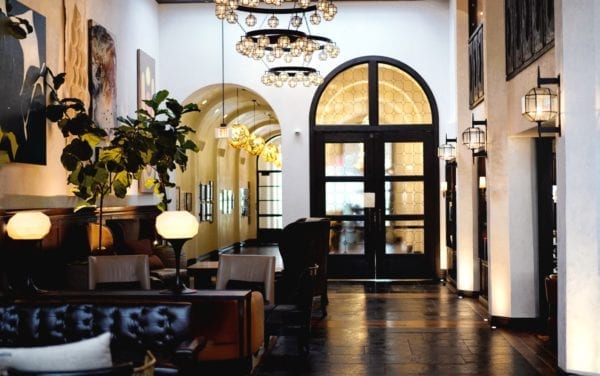 From the outside, Hotel Figueroa has kept its historic charm, but once inside you will be transported to a world of luxury art deco design which has brought this Downtown L.A. landmark to life. I've always believed that the accommodations are part of the journey when traveling. I enjoy staying at a property that makes me feel engulfed by my destination.
If you're planning a trip to Los Angeles and are looking for a truly unique experience then Hotel Figueroa will exceed all expectations.
This historic hotel, located just one block from the iconic L.A. Live Stadium, opened in 1926 as an exclusive women's hostelry by the Young Women's Christian Association (Y.W.C.A.). According to a Los Angeles Times article, the hotel was "financed, built and operated by and for femininity". It served as a safe haven for women travelers. The hotel's first general manager was the first female general manager of any hotel in the world. It's clear why I would find the history of this hotel so inspiring.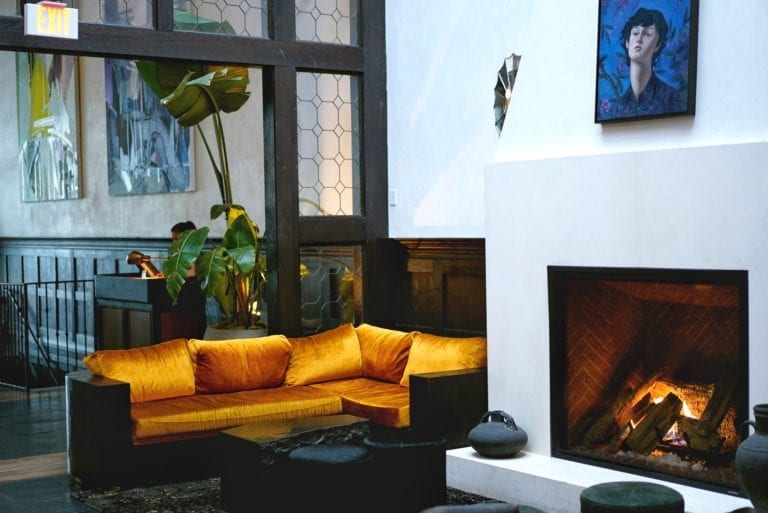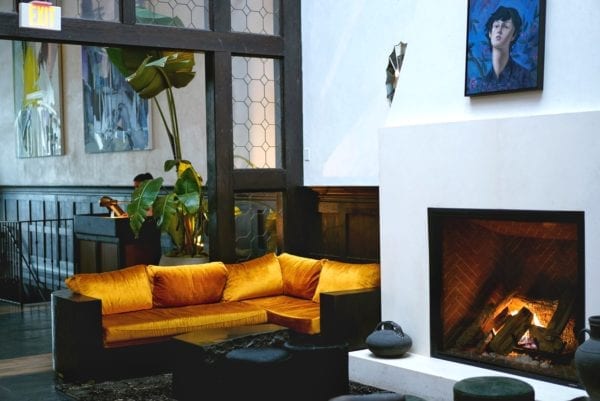 For the past two and a half years Hotel Figueroa has been undergoing a massive renovation which finally concluded in early 2018.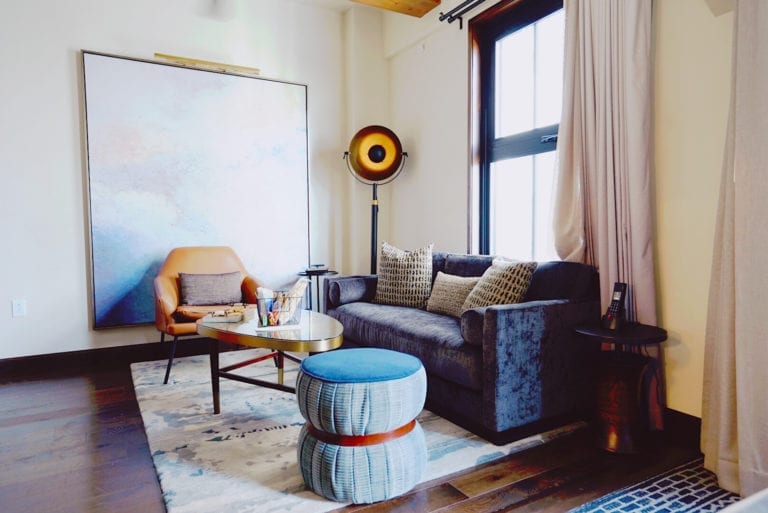 Their luxurious new design has masterfully combined art deco design with a combination of mid-century modern decor, splashes of Mediterranean influences, and touches of David Hicks inspiration. David Hicks is also the inspiration behind fashion maven Tory Burch using bright colors, velvet couches, and bold patterns. I especially enjoyed all the literature found throughout the hotel and in each room depicting Los Angeles life and iconic artists.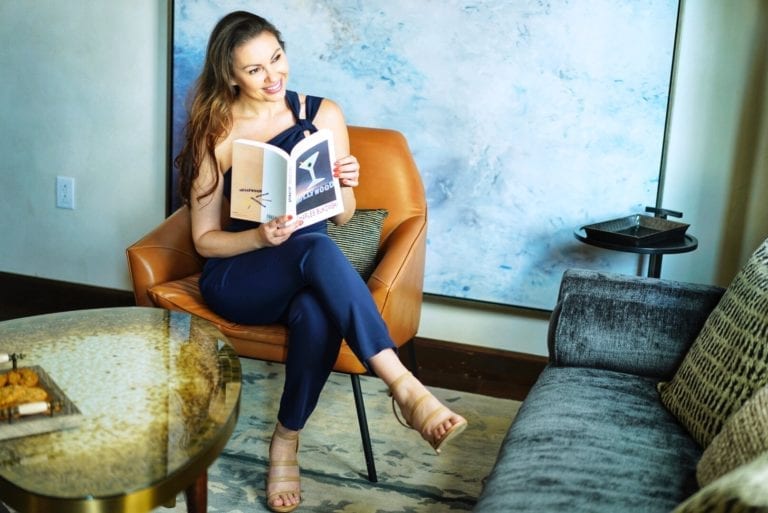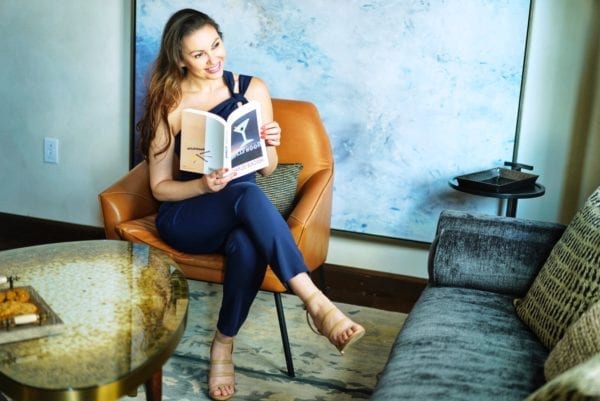 When you first step into your room it is impossible not to admire the trendy art selections with strategically placed uplighting. My room had a beautifully decorated living room space with Mediterranean inspired mosaic coffee table, rich velvet couch, and mid-century modern leather chair. There is even a wooden work desk with a series of books to peruse with titles like "Hollywood". The rooms are also environmentally thoughtful with automatic lighting.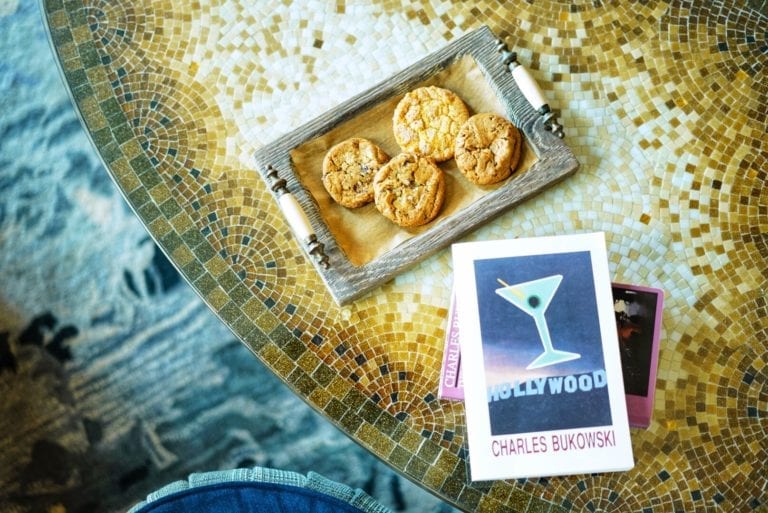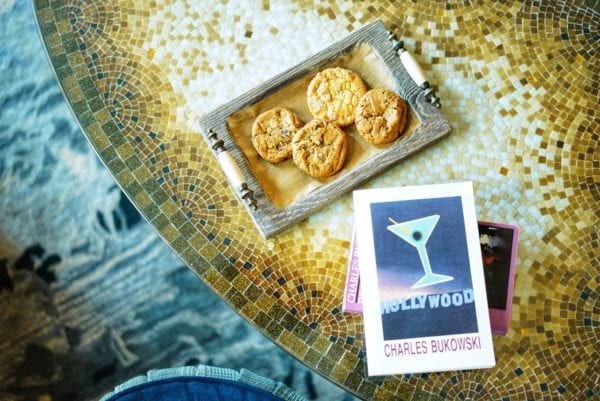 My favorite feature is, of course, the complimentary basket of snacks and homemade cookies.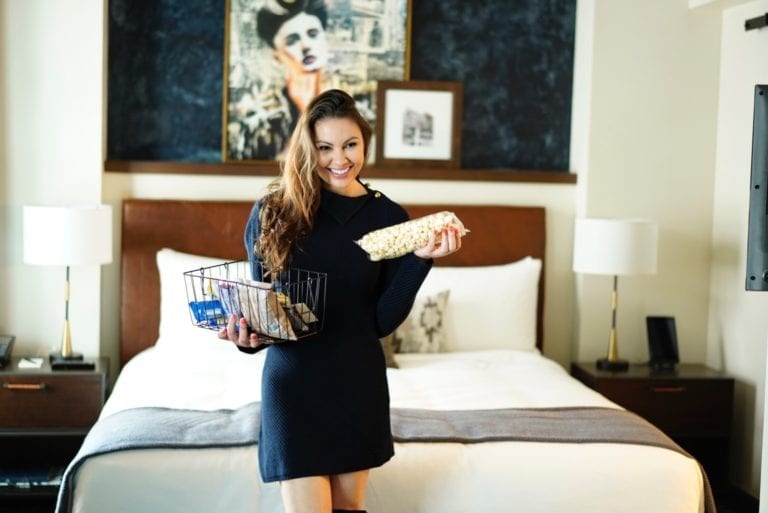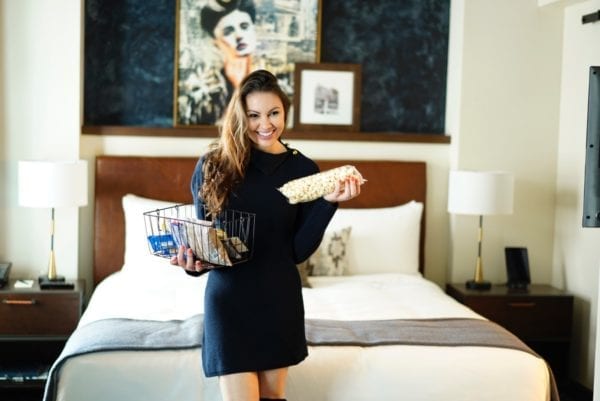 In addition to the treats in your room, Hotel Figueroa boasts 6 bars and restaurants. Guests can dine at Breva, headed by famed LA Chef Casey Lane of the Tasting Kitchen. They can also enjoy a Mediterranean inspired brunch at the beautiful Veranda next to the pool. In the evening there is a gorgeous two-story bar on the opposite end of the pool entertaining the LA Live crowd until late in the evening.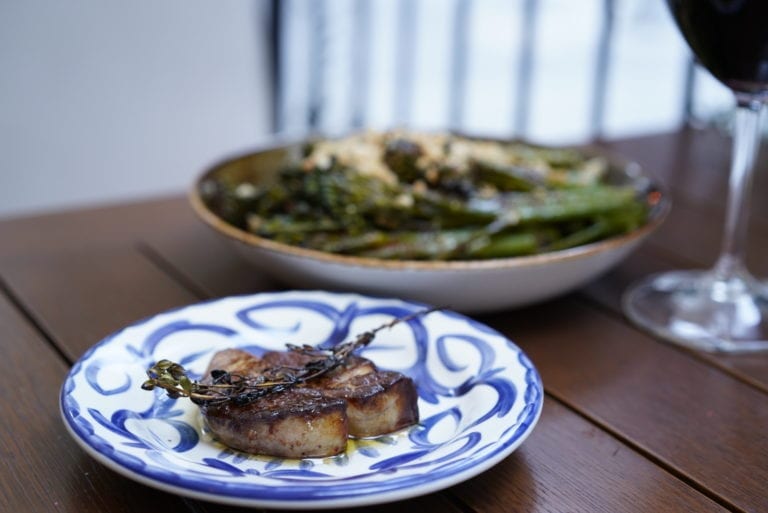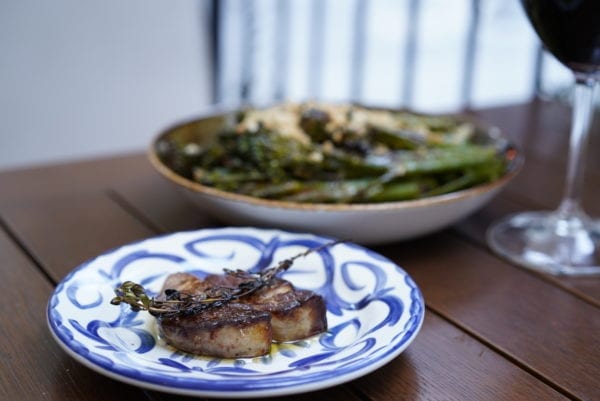 During my visit, we dined at Breva and enjoyed an indulgement dinner of Foie Gras, Sweet Breads, Branzino and more. You can view our entire dining experience and restaurant review here. The following morning I enjoyed a nice cup of espresso from their complimentary in-room espresso pods. Then, we headed to the pool for a relaxing brunch at Veranda.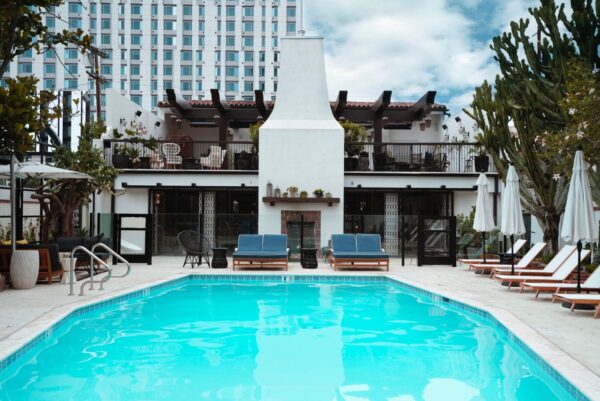 The pool area of the hotel is stunning and like a hidden oasis in Downtown L.A.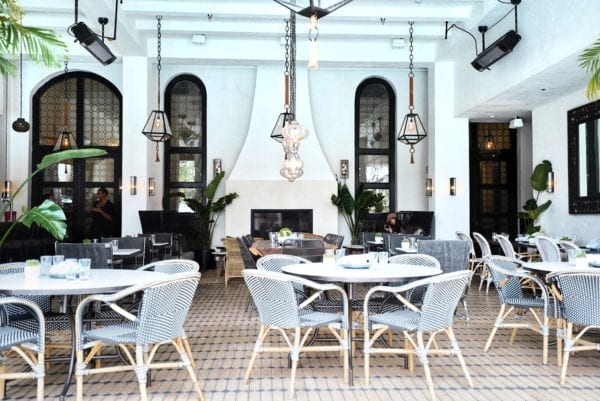 Veranda serves delicious Mediterranean inspired cuisine like ribeye dry aged beef kabobs, steak tartar, and burrata with fresh spring peas. The Moroccan inspired decor is gorgeous and highlighted by the hotel's newly restored original 1920's fireplace. You can view our entire Veranda dining experience here with beautiful photos of our brunch selections.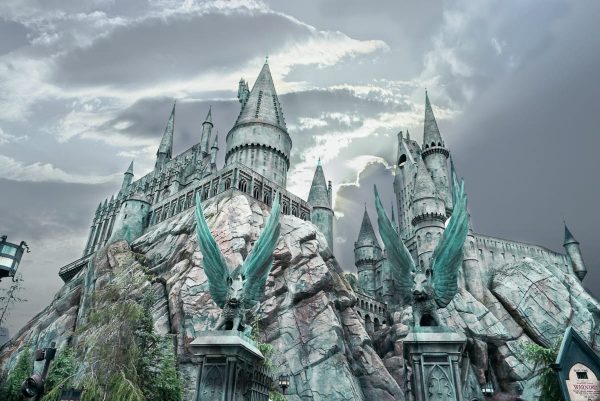 After brunch, we headed to Universal Studios Hollywood to check out the new Wizarding World of Harry Potter. It was amazing by the way! Downtown L.A. is conveniently located to all of the area attractions in Los Angeles. With its unique accommodations and rich history, Hotel Figueroa is the perfect place to stay for a truly immersive Los Angeles experience.
Visit Hotel Figueroa
939 S. Figueroa Street
Los Angeles, California 90015
Reservations: 877.724.1973