It's time to celebrate summer and what better way to do so than take a trip to Knotts Berry Farm. The theme park is the ideal summer adventure location and is celebrating summer with the return of Ghost Town Alive, a gravity-defying new ride, new shows, and of course tasty new treats.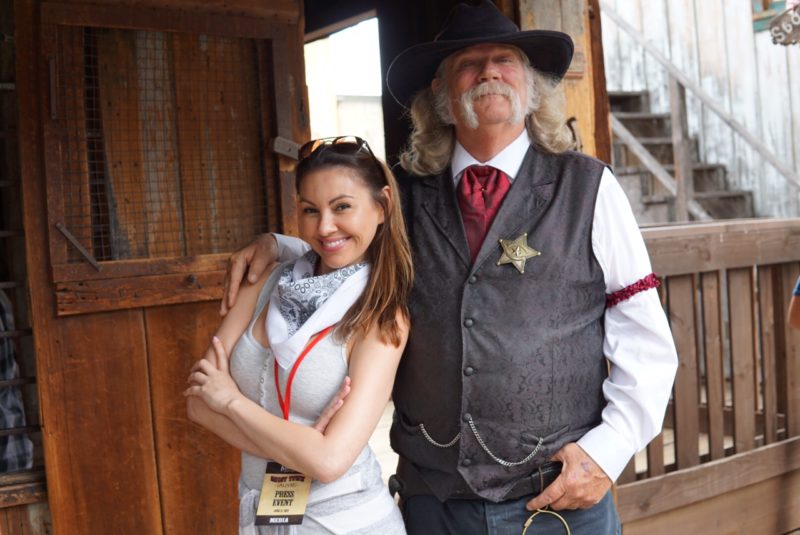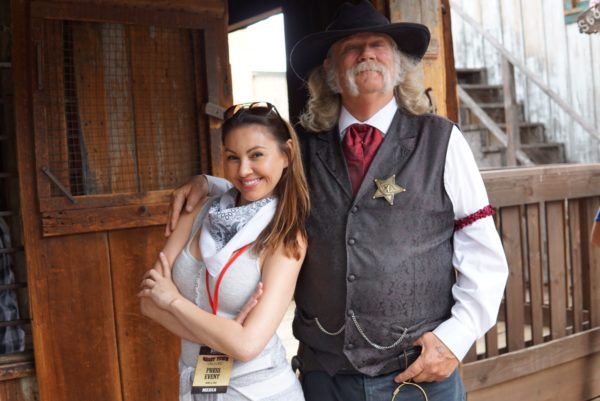 Ghost Town Alive! features bandits, cowboys, robberies, jail cells, judges, a western hoedown, and much more. Set in the town of Calico, guests can interact with actors, complete western tasks, and learn about the wild west.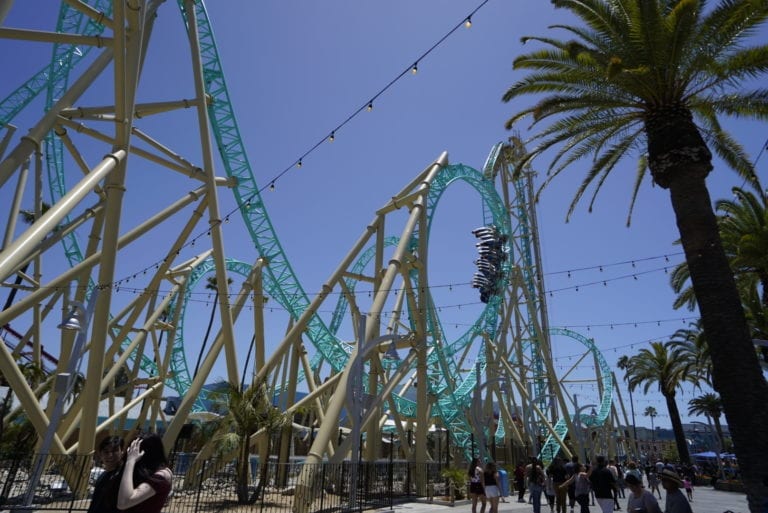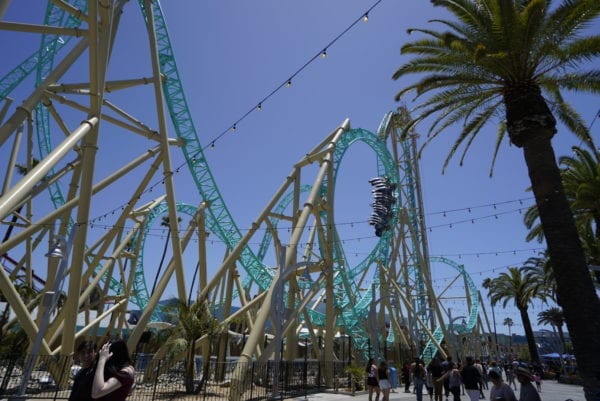 In addition to Ghost Town Alive! Knotts Berry Farm introduced a new rollercoaster. HangTime is located on the Boardwalk and is the first dive and only dive coaster in California. The roller coaster features a drop of 96 degrees, which is the steepest in all of California. It also reaches a top speed of 57 MPH.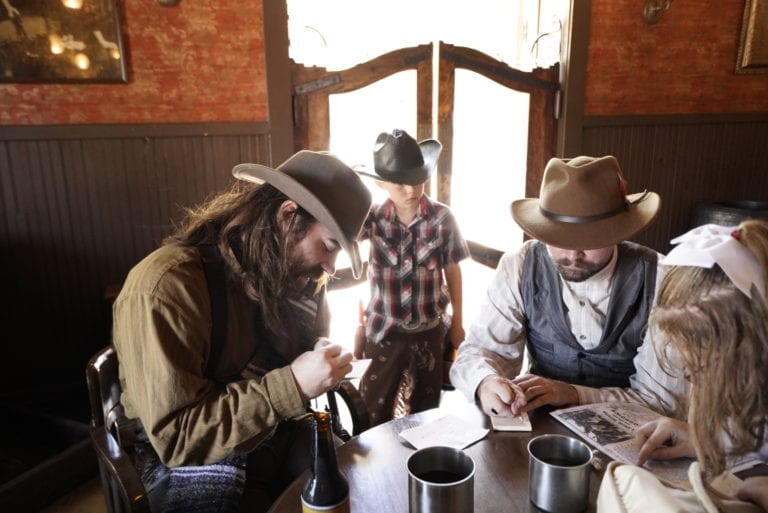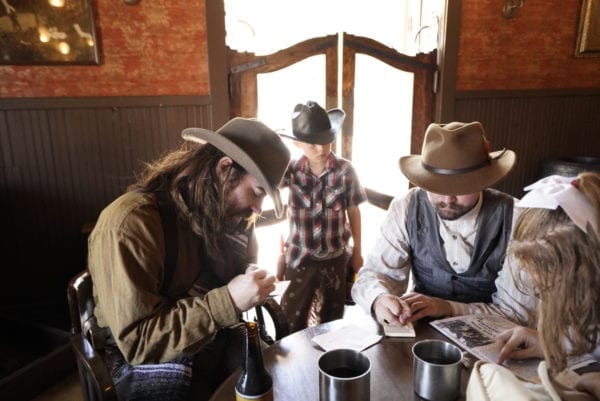 We began our day at the theme park by stopping by the Western Saloon. Located inside the Saloon are cowboys who teaching guests to play card games along with a customized drink list. Guests are able to pick from a variety of sodas and alcoholic beverages. The standout beverage is Knotts Berry Farm's iconic handcrafted Calico Soda. The Calico Soda is the perfect refresher for any child or adult looking for a fizzy blast of boysenberry flavor.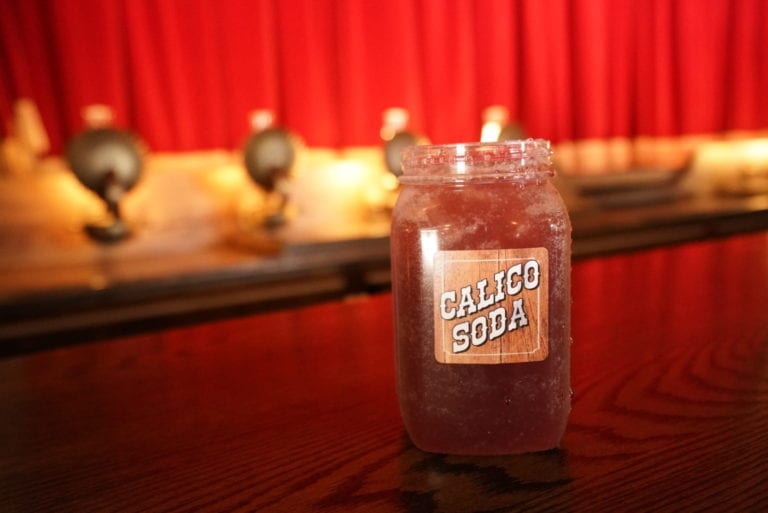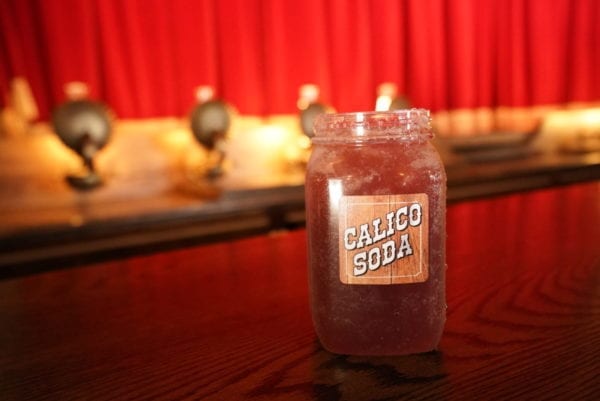 Much to our surprise, we discovered a new ride at the theme park and it soon became our favorite. Located on the second story of a building near across from the theater is Voyage to the Iron Reef ride. It's been there for three years but is easy to miss because of its location. We were not sure what to expect when we got in line, but we were more than thrilled by the end. Voyage to the Iron Reef is a 4D interactive adventure that allows guests to delve into the deep sea below the boardwalk. In order to save the Boardwalk from Kraken Queen's destruction, players must shoot as many creatures as possible.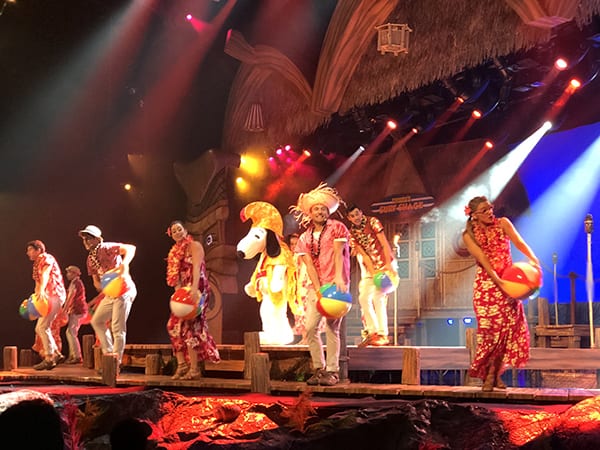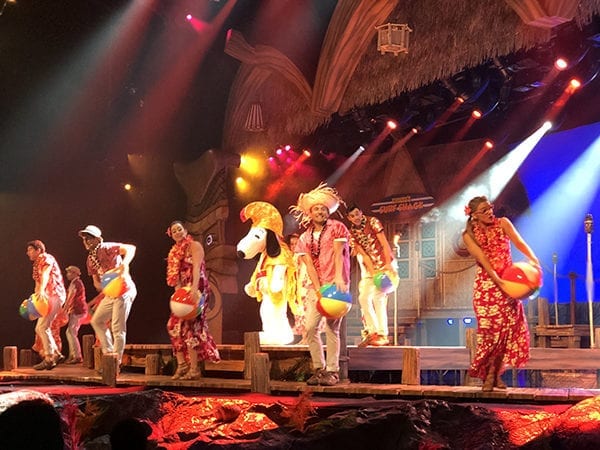 Finally, we ended the day a trip to the on-site theatre where we watched "Beach Blanket Beagle." The musical number featured a lineup of talented singers and dancers, and of course, Snoopy. There were upbeat music and crowd interaction throughout the show. But be warned, the first three rows of the theatre are slash zone seating. Our favorite part of the show was when a trained fire dancer came out at the end. It was an extraordinary treat to see such a marvelous and dangers performance conducted so elegantly.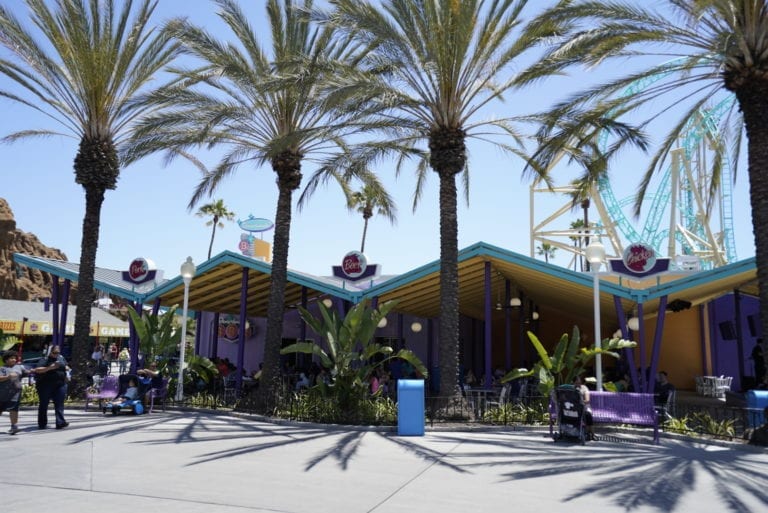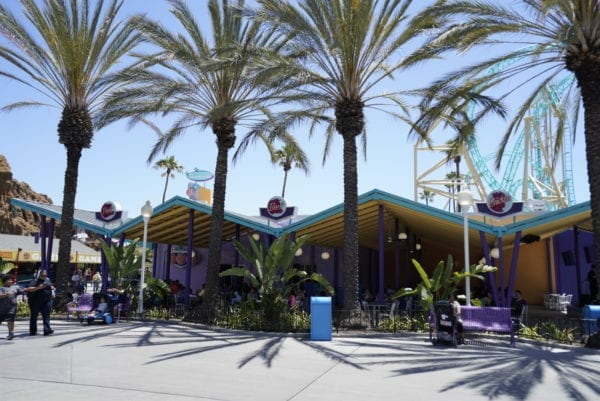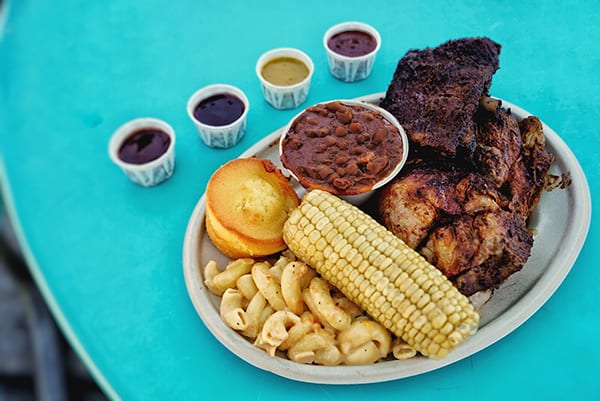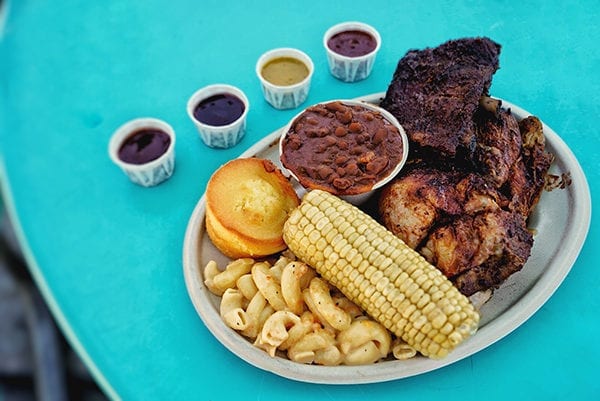 Knotts Berry Farm is home to a selection of delicious theme park food. We had lunch at the Boardwalk BBQ where we had an entre served with half a chicken, baby back ribs, macaroni and cheese, corn on the cob, baked beans, and cornbread. The ribs were fall off the bone delicious. The cornbread was perfectly fluffy and sweet. Boardwalk BBQ provides diners with a plethora of BBQ sauces. They have four flavors to pick from Mild BBQ, Honey Mustard BBQ, Boysenberry BBQ, and Regular.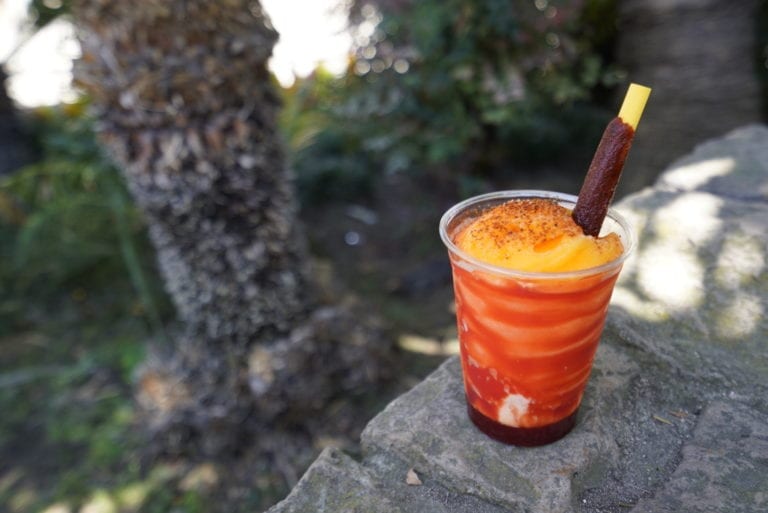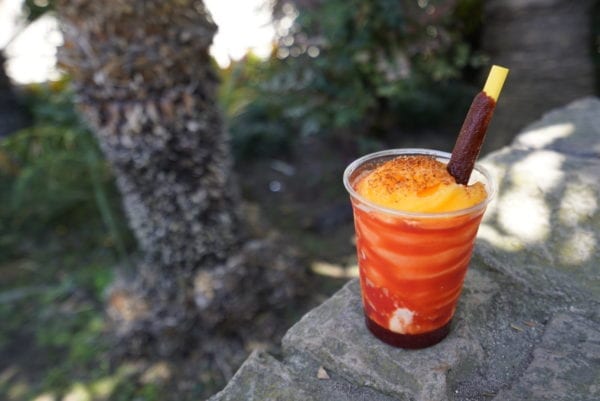 Knotts Berry Farm has introduced a new drink for the summertime. The Major Chamoy is a sight to behold. This frozen drink can be found at the Fiesta Village Lemonade Stand near Montezooma's Revenge ride. The mango slush is mixed with chamoy sauce and then sprinkled with tajin. To top it off, this vibrantly colored drink is served with a tamarind candy straw. This drink is perfect for the hot summer days and a fun way to experience another culture's beverages.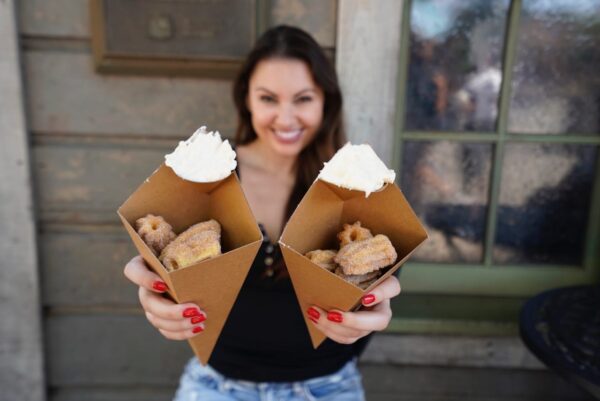 New Dolce de Leche Churros
For anyone looking to skip the lines, look no further than the Fast Pass. We used the Fast Pass throughout the day and would not have had it any other way. While lines for rides were typically 30 minutes, we waited no more than 5 minutes for each ride we went on. Sometimes we did not even have to wait at all. The Fast Pass allows customers to skip the long line. As a result, you have easy access to attractions and more time to play!
To purchase tickets, please visit https://www.knotts.com/tickets-passes. I highly recommend getting the Fast Pass experience as it is a wonderful way to avoid the lines for the majority of Knotts Berry Farm's rides.