Knotts Berry Farm Summer Nights has begun and guests can finally enjoy rides again as well as some new foodie creations. On May 21, 2001 through September 6, 2001 Knotts will be celebrating their 100th anneversary and we have everything you need to know about tickets, reservations, and food. We even got to test out their new ride Bear-Y Tales and it is definitely my new favorite!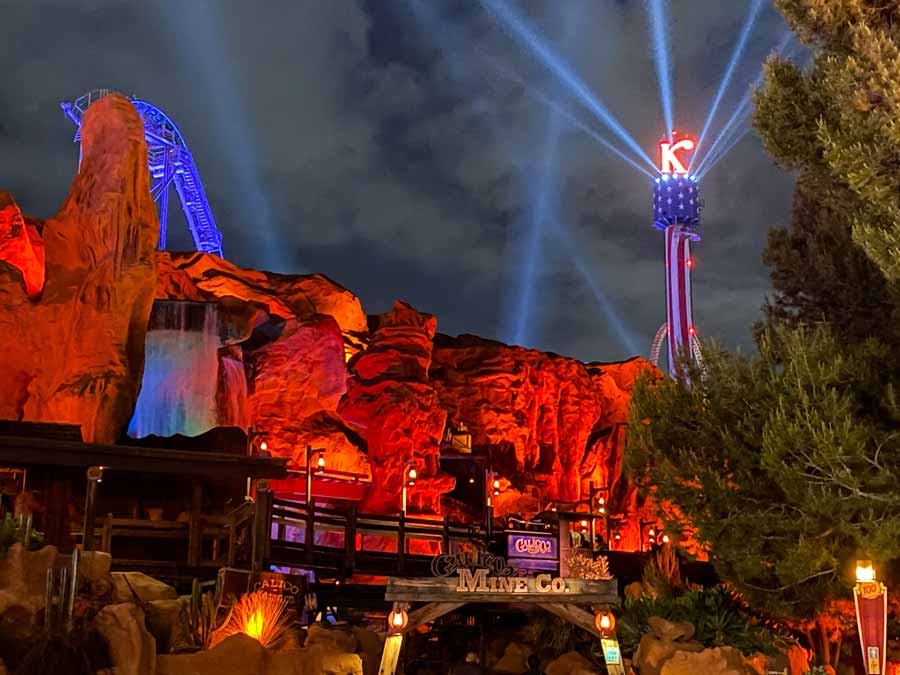 How to Get Tickets
First, let's talk about tickets. Tickets can be purchased online and after you have your tickets, you'll need to make a reservation. At Knotts, you'll also select a time slot for arrival. While inside the park, you'll also be able to purchase a tasting called for the Knotts Berry Farm Summer Nights all new food tastings.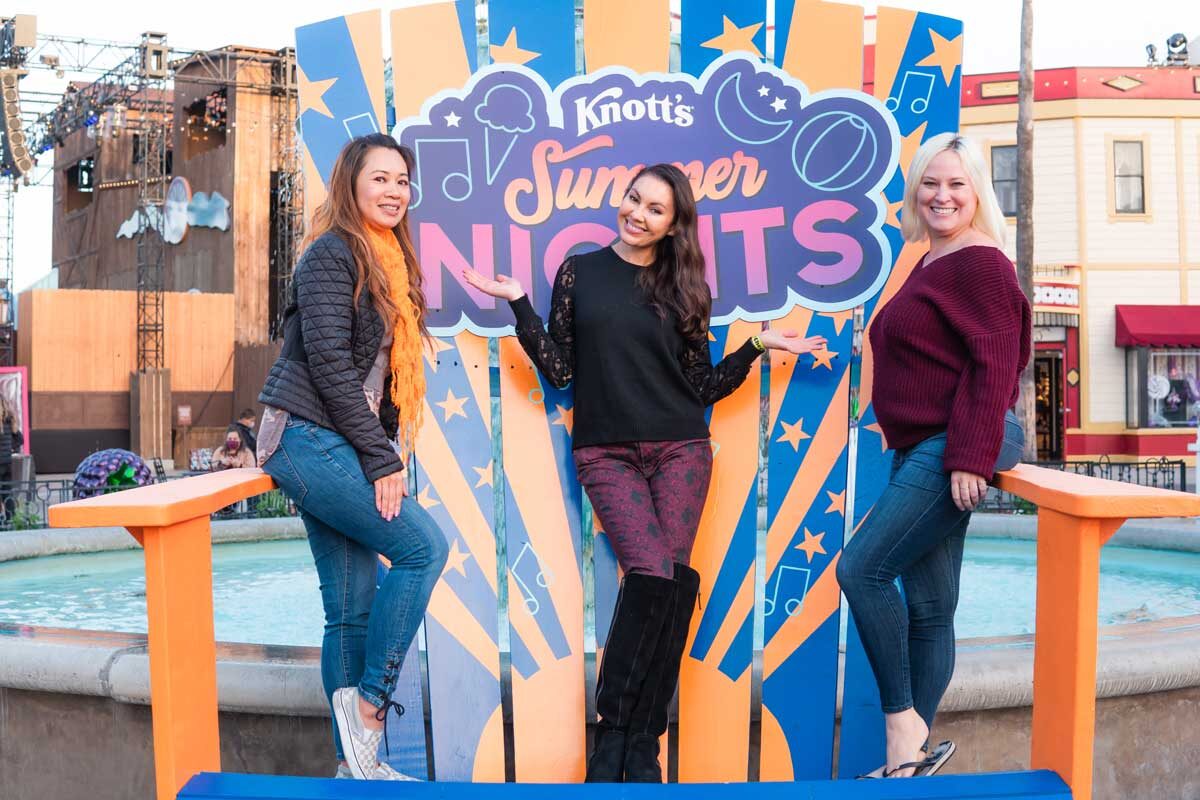 Knotts Berry Farm New 4-d Ride Bear-Y Tales
Before I make your mouths water with all the new food, Knotts has also introduced a brand new ride. The 4-d Madusa Under the Sea ride has been replaced with Bear-Y Tales. Bear-Y Tales is perfect for Knotts and I loved it so much more. Park Goers will enter the chair with 4 friends, put on the 3-d glasses, and use bottles of Boysenberry Jam to shoot pies on a giant screen. Think the Toy Story ride at Disneyland, but Knotts Berry Farm style!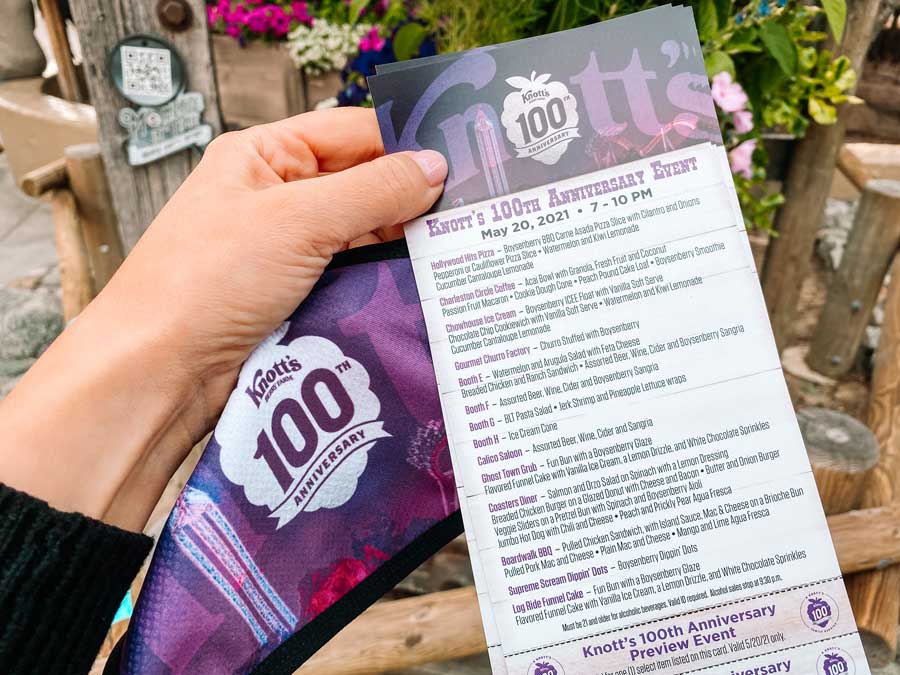 Knotts Berry Farm Summer Nights Tasting Cards
Now let's get to my favorite part, the tasting cards. There are plenty of new food and drink options available for guests to enjoy. I always start my visit with some Boyseneberry hard cider, beer, or sangria. Of course there are also plenty of non-alcoholic beverages for the kiddos like the watermelon kiwi lemonade and mango lime aqua fresca.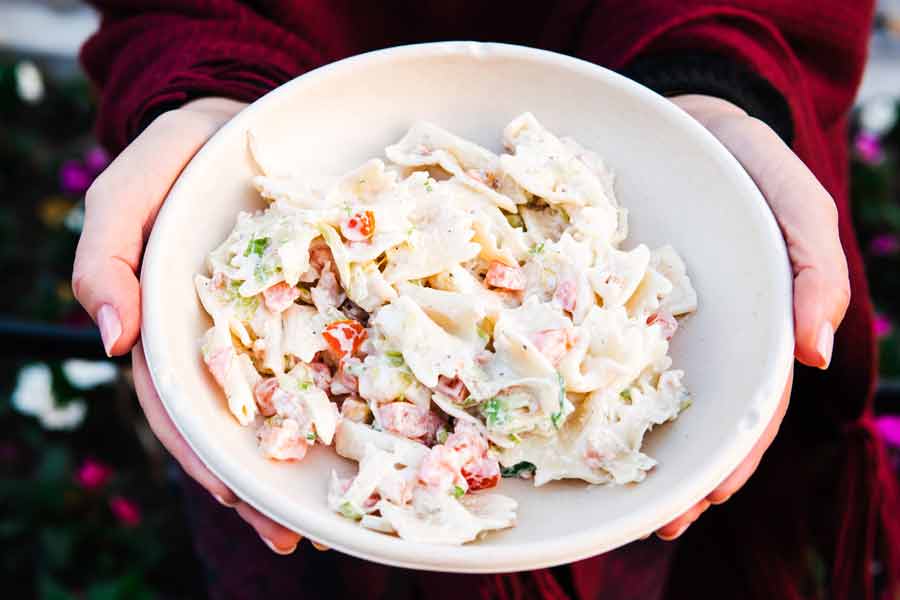 Pictured above is the new BLT Pasta Salad with bowtie pasta, tomato, green onions, bacon and mayo. You can find this item at Booth G right next to the Calico Mine ride.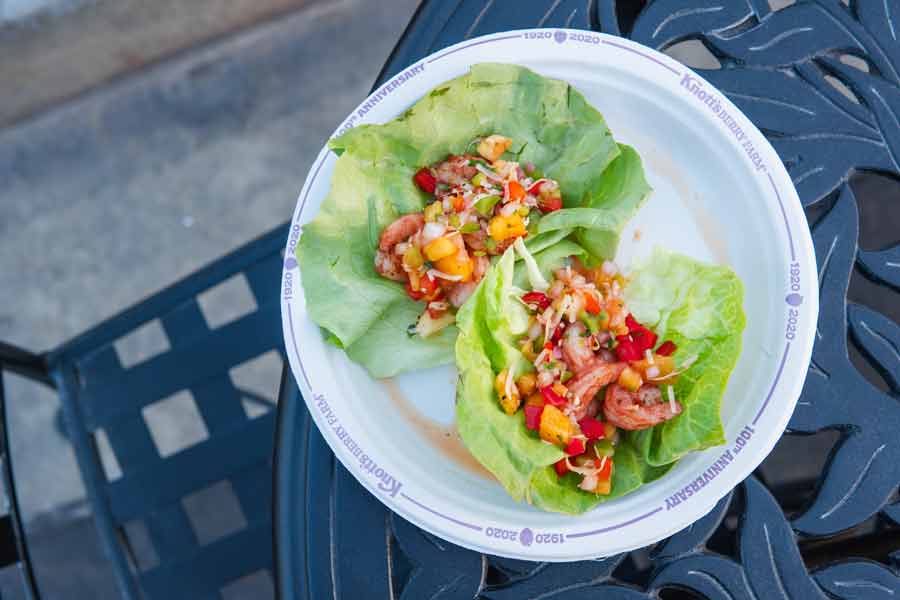 Next is the new Jerk Shrimp Lettuce Wraps. We all enjoyed these, especially the tropical salsa made with diced pineapple and red peppers. These were very flavorful and refreshing. You'll also find them at booth G along with a Watermelon Feta Salad.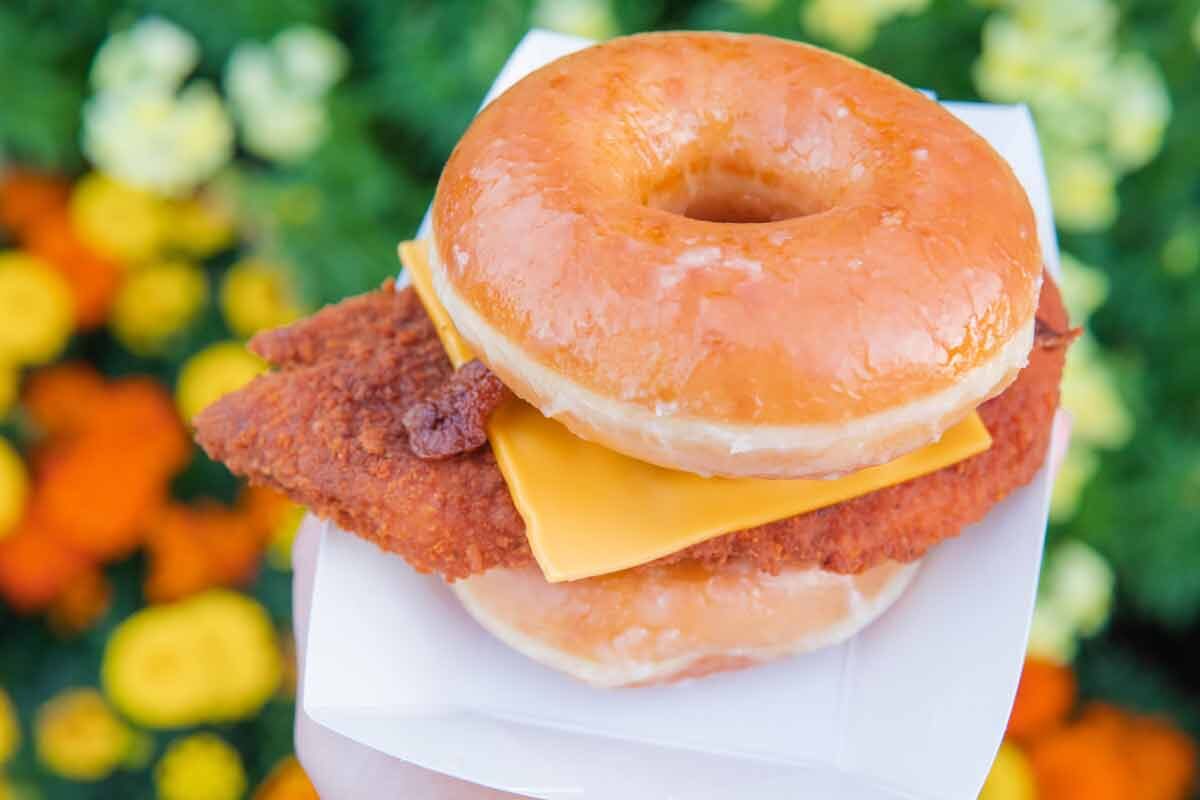 Sure to be the most popular new food item is the Breaded Chicken Burger on a Glazed Donut with Cheese and Bacon. I have to admit, this was delicious. Fried chicken and donuts are two of my guilty pleasures. I ended up disecting it and eating the donut and then the fried chicken while my friends just dove right in. However you eat it, you'll be talking about it all night. You'll find this yummy morsel at Coastal Diner.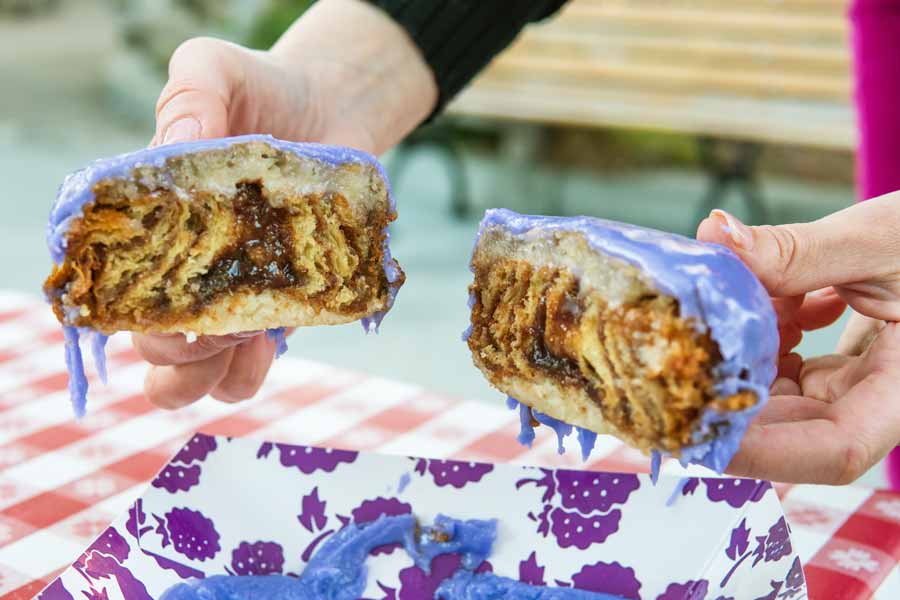 For dessert Knotts has also brought back their extra naughty Boysenebrry Glazed Fun Bun. This is available at Log Ride Funnel Cake and Ghost Town Grub.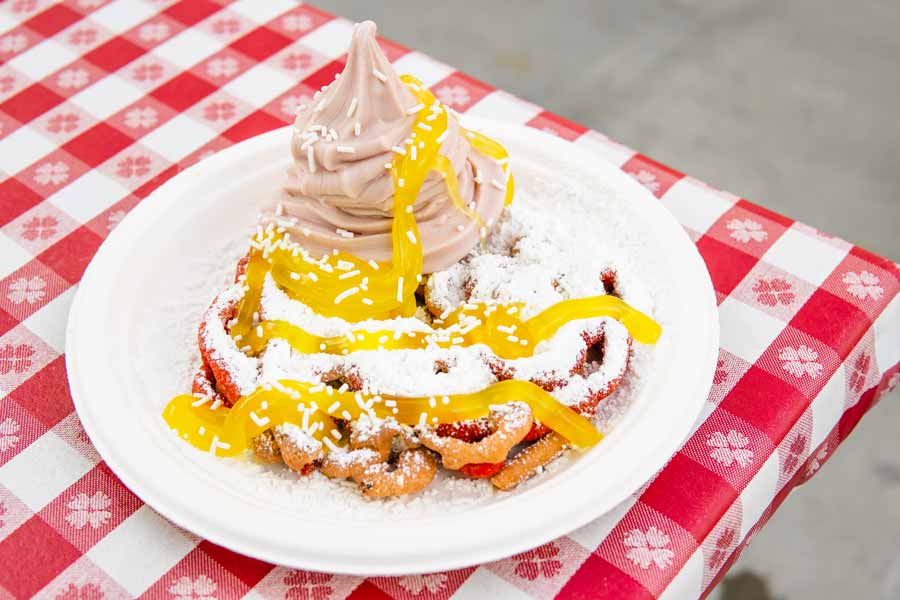 They also brought back their Funnel Cake with Lemon Drizle and White Chocolate Sprinkles. Other noteable mentions are the new Peach Pound Cake, Churro Stuffed with Boysenberry, and Boysenebrry ICEE Float with Ice Cream.
Trust me, there is no shortage of food or fun at Knotts Berry Farm Summer Nights. For more picture, entertainment, and info visit https://www.knotts.com/events/100th-anniversary. You can also view photos from their previous summer nights.