Knotts Summer Nights 2022 has officially made returned and it is more delicious than ever. This event is taking place from May 20th, 2022, through September 5th, 2022 and begins at 5:30pm each night. Park-goers can purchase a tasting card for $50 ($45 for pass holders) and choose from a selection of over 30 items including alcoholic beverages.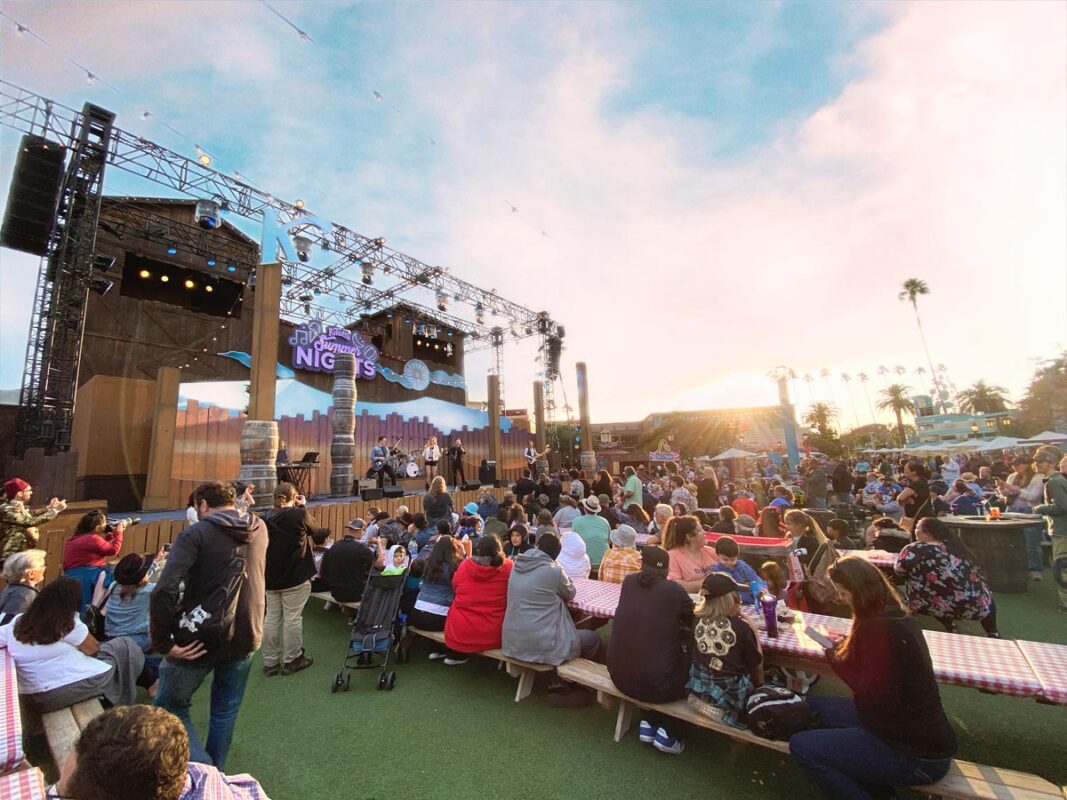 Knotts Summer Nights 2022 is May 20th – September 5th
Year after year Knotts Berry Farm has continued to bring us some really fun food events. Knotts Summer Nights is set up in front of the live stage with numerous food booths, a variety of summer games to play, and live music throughout the evening. You can also check out the previous year's Knotts Summer Nights event.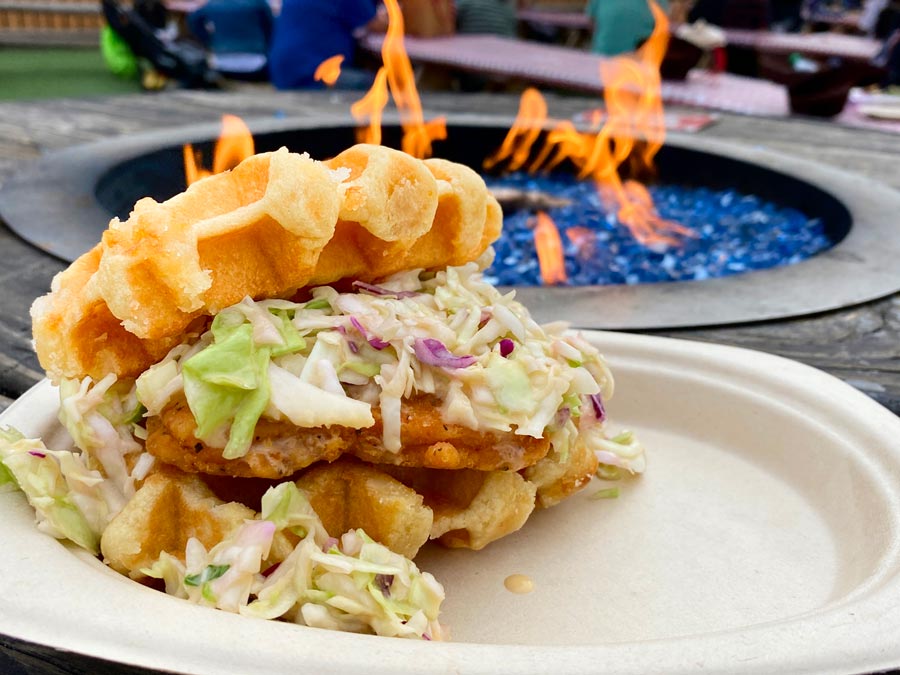 Chicken Waffle Slider with a Honey Mustard Coleslaw
The selection of food items to choose from is impressive. Here is the full list below as well as photos from opening weekend. My personal favorites included the Chicken Waffles Sandwich. The waffle is basically a dessert and is so tasty.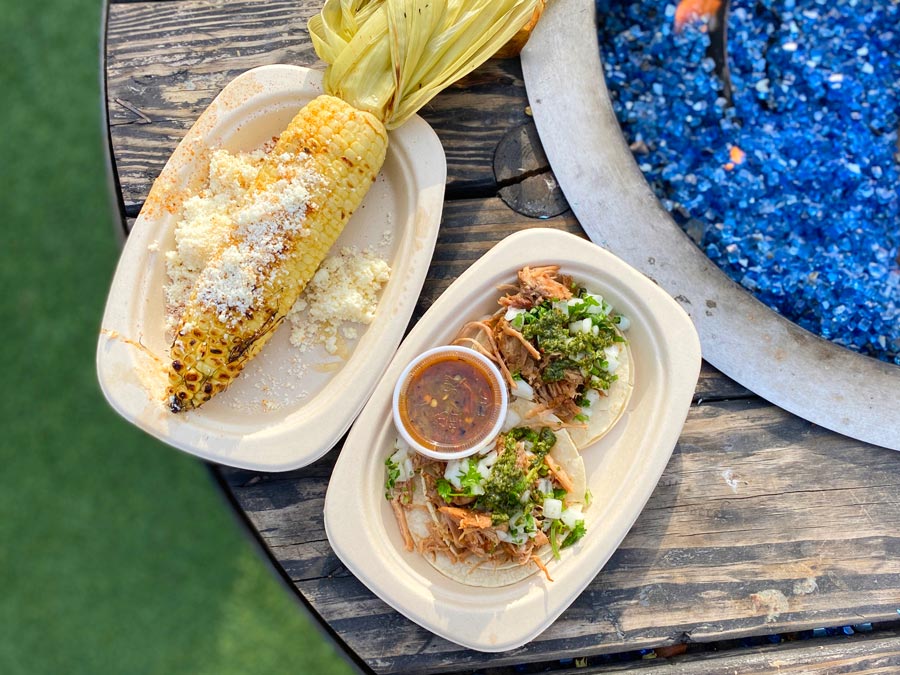 Carnitas Tacos with Chimichurri and Cojita Corn
My second favorite food items were the Carnitas Tacos with Corn topped with the Cojita Cheese. The tacos are drizzled with a delicious chimichurri and were piled high with delicious tender carnitas.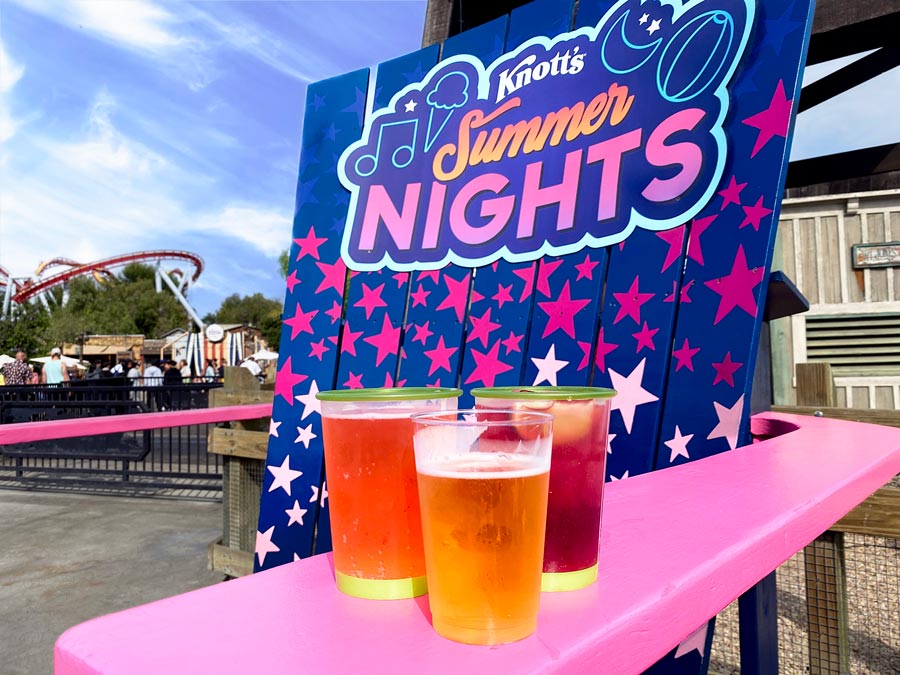 Apple Rose Cider
Finally, it's an added bonus that you can use your tasting ticket on a variety of alcoholic beverages. The Apple Rose Cider is amazing and so refreshing.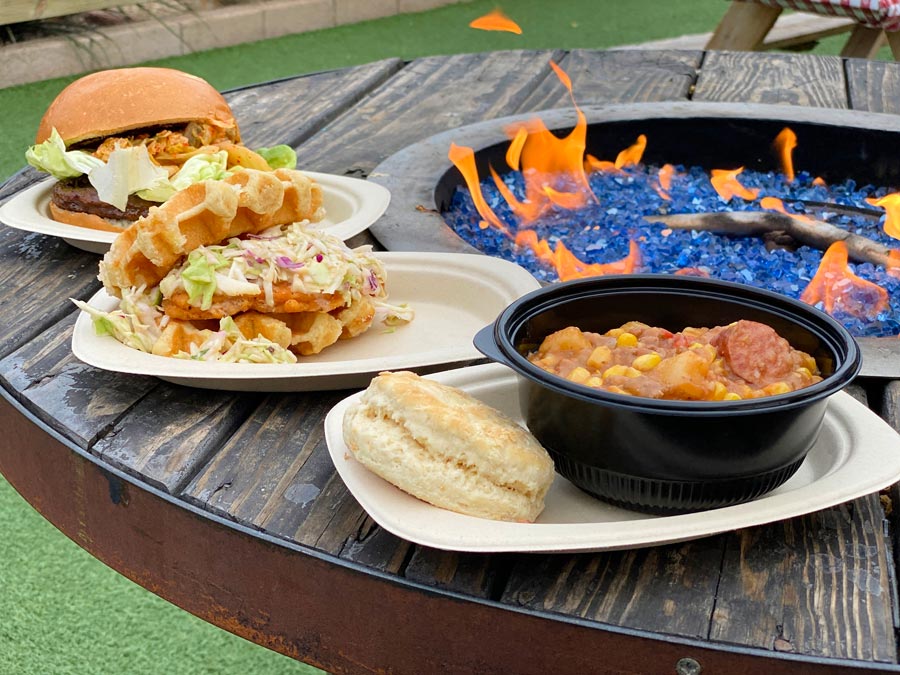 Knotts Summer Nights 2022 Food offerings:
Tasting cards for Knotts Summer Nights 2022 can be purchased the evening of the event or in advance by visiting https://www.knotts.com/events/knotts-summer-nights before your arrival.
Crab Cake Slider with a Lemon Caper Aioli
Carnitas or Soyrizo Tacos with Chimichurri
Teriyaki Chicken or Tofu Lettuce Wraps
Cowboy Stew with Kielbasa and a Waffle Biscuit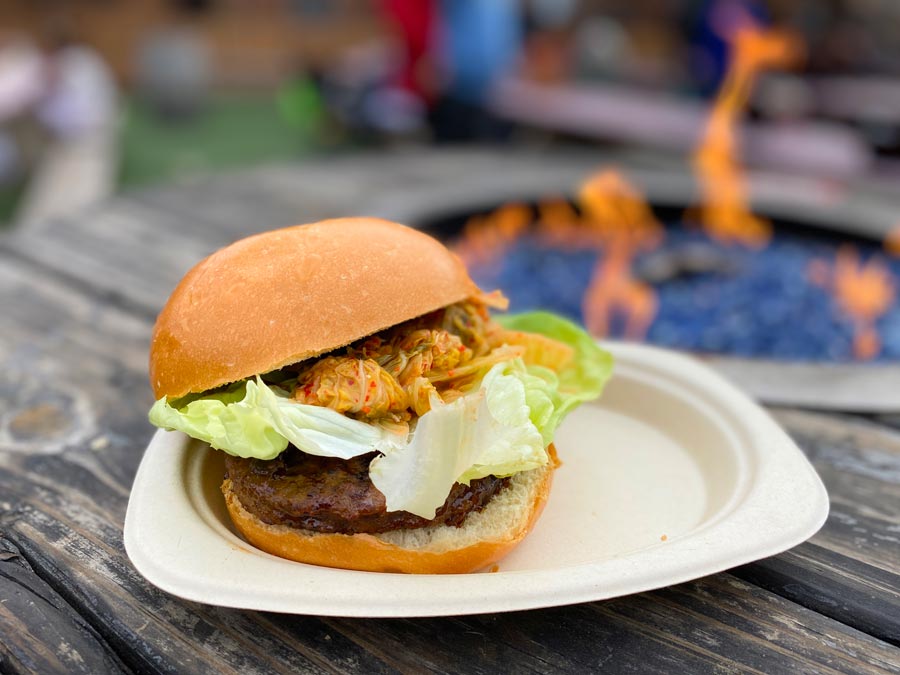 Korean BBQ Burger
Korean BBQ Burger
Bratwurst with Sauerkraut in an Onion Poppy Hoagie
Chicken Waffle Slider with a Honey Mustard Coleslaw
Portobello Mushroom Burger with Spinach, Onion, and Sun-Dried Tomato Mayo
Loaded Potato Bowl with Queso Blanco and Hatch Chilis
Caesar Salad with Kale, Brussel Sprouts, Lemon
Grilled Chicken Caprese Tortellini Salad
Acai Bowl with Berries and Granola
Cookiewich – assorted flavors
Corn on the Cob – assorted flavors
Peach and Pineapple Shaved Ice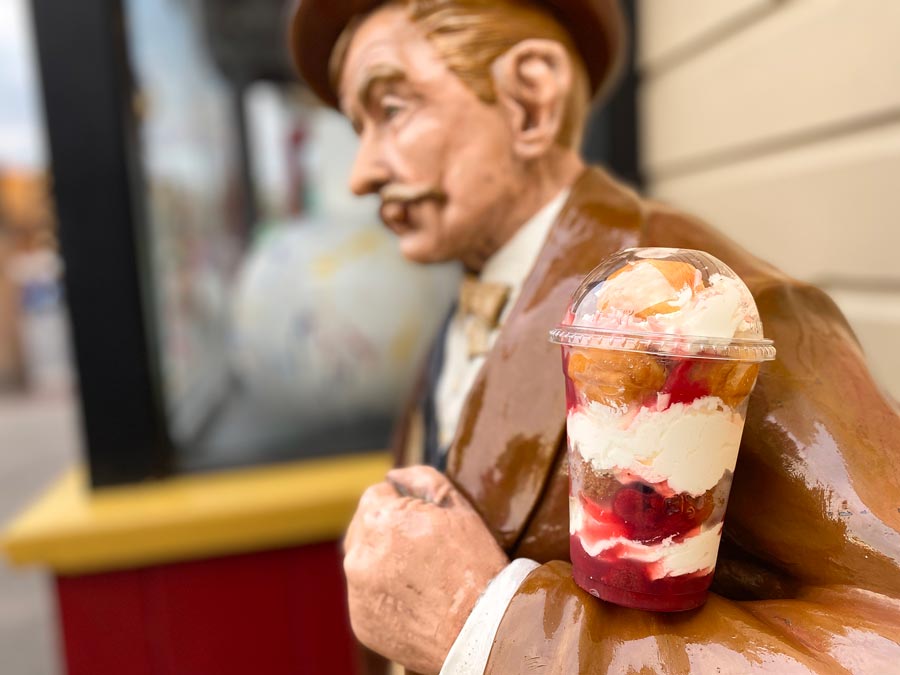 Strawberry Donut Cake In A Cup
Strawberry Donut Cake In A Cup
Mini Peach Pie
Shrimp Spring Roll with Peanut Sauce(while supplies last)
Summer Vanilla Iced Latte
Ice Cream Cones – assorted flavors
Boysenberry Dippin' Dots
Red, White or Boysenberry Wine
Mango Smoothie
Fruity Vitamin Water with Cucumber, Blackberry, and Mango
Sparkling Watermelon Lemonade
Blackberry Margarita
Desert Pear Ranch Water
Watermelon Lager
Boysenberry Hefeweizen
Raspberry Mojito
Rose Apple Hard Cider
Boysenberry Sangria Mule
Blood Orange Michelada
Ghost Town Alive
During the day guests can also enjoy Knotts annual Ghost Town Alive experience which features character interactions and fun scavenger hunts. Each guest has the power to unlock secret missions with characters, influence the day's events, and take on mind-challenging puzzles in this immersive version of the Old West.
More Knotts Berry Farm Summer Entertainment
There is also so much entertainment to take in throughout the entire event. Krazy Kirk and The Hillbillies will be making their return. This year Knotts will also be introducing DJ Lance Rock.
The entertainment continues with the Mariachi Angelitas and a special performance by Miss Cameo Kate's Western Burle-Q Revue at the legendary Bird Cage Theatre.