Posts may contain affiliate links. Read our full disclosure policy here.
On a search to find the best steakhouse in Orange County, I entrusted my neighbors from Nextdoor, who almost all unanimously voted for Selanne Steak Tavern. Not being one to shy away from an exceptional steak dinner, I grabbed my girlfriend and headed to Laguna Beach to discover what made this restaurant the best steakhouse in town.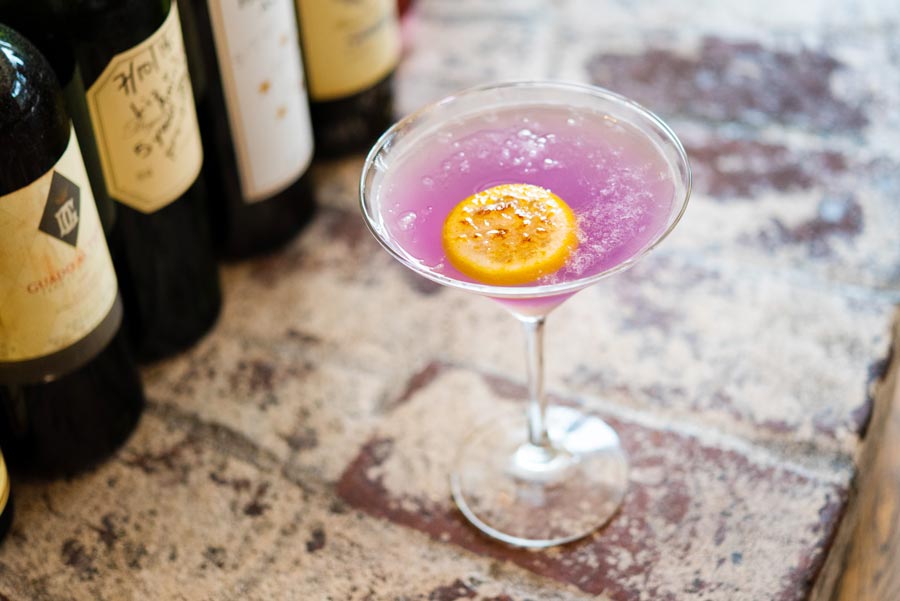 Velvet Alley Cocktail
We began our visit by trying one of their new signature cocktails, Velvet Alley, made with Empress 1908 Gin, St. Germaine, Combier, lemon, simple, and peach bitters. The cocktail is a beautiful purple color and is garnished with a sugared lemon slice. Selanne Steak Tavern also offers a wide variety of wines with California favorites like Daou and Prisoner. Their wine cellar, however, boasts over 2,750 bottles of wine, 500 of which are visible to diners. Selanne Steak Tavern has won the best wine program from numerous outlets from 2017-to 2021.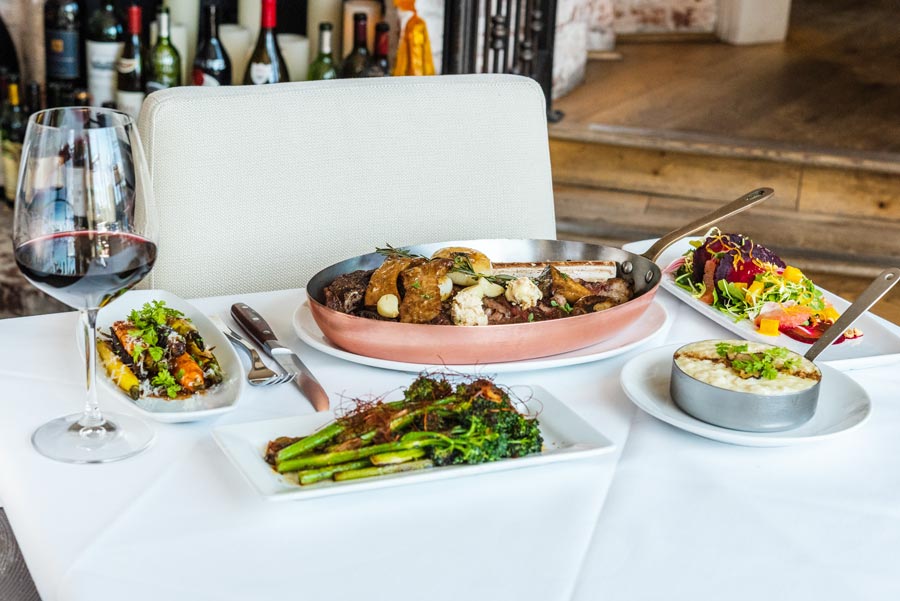 Our Choice for Best Steakhouse in Orange County!
Additionally, they have been given the title of Best Steaks and Best Restaurant in Orange County by numerous sites like Thrillist and OC Register, including our own, Cuisine and Travel. So what sets Selanne Steak Tavern apart and gives them the title of the best steakhouse in Orange County? That would be their selective sourcing of the best quality steaks and the extra attention to detail their talented chefs execute with each preparation.
According to Chef Vincent Terusa, Selanne Steak Tavern utilizes five different meat purveyors to source their steaks in order to ensure they are always selecting the best cuts available.
"We like to source the best possible product from farmers that are practicing humane/sustainable rearing practices.  This ensures we always have the best tasting product  while keeping in mind the environmental impacts."

– Chef Vincent Terusa
The Lord Stanley Cut
During our visit, we decided to go big or go home and selected the Lord Stanley Cut. This $180 38oz Tomohawk Steak is impressive and grand enough to serve a party of two. Each cut is thoughtfully selected per order to accommodate the guest's preferred temperature. It is then topped with roasted onions, garlic, darling downs aus, and huge sherry-soaked king trumpet mushrooms. Finally, the steak is perfected with several dollops of their magical truffle butter made with ground truffles, truffle oil, braised shallots, wine, fresh thyme, and chive. The steak arrived perfectly cooked and just melted in your mouth.
The New "Chef's Cut"
New to the menu is " The Chef's Cut" which is a rotating feature of beautiful cuts that may not be as familiar to most guests. This new menu item is the Chefs way to spotlight more obscure cuts of steak like their current selection, the Iberico Pork Secreto. The Secreto is a thin cut above the shoulder of the pig that actually resembles a beef skirt steak.  It is incredibly marbled and even more tender than a more commonly known pork tenderloin. It arrives with caramelized onion puree, rum braised golden raisins, and apple rum butter.  Chef Vincent has also featured a Wagyu Rump Cap Steak, more commonly known as Picanha,  hangar steak, and rib cap steak.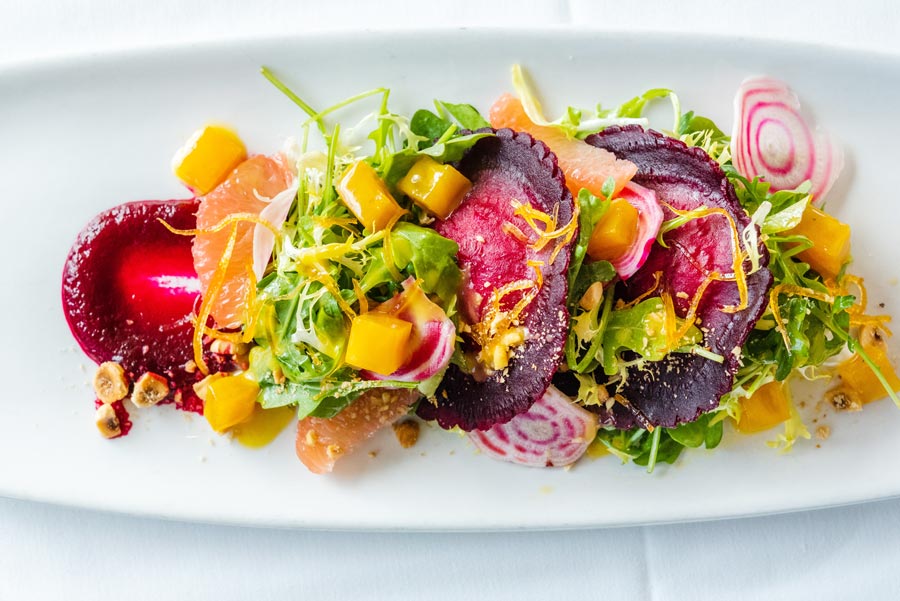 Beet Ravioli
To accompany our incredible steak dinner we started with their clever Beet Ravioli which featured thinly sliced beets pressed around beet-infused goat cheese to resemble ravioli. The salad is accented with peaches, grapefruit, golden beet vinaigrette, and hazelnut. This salad is so popular guests refuse to let them take it off the menu and I completely understand why. It's one of the best salads I've ever had.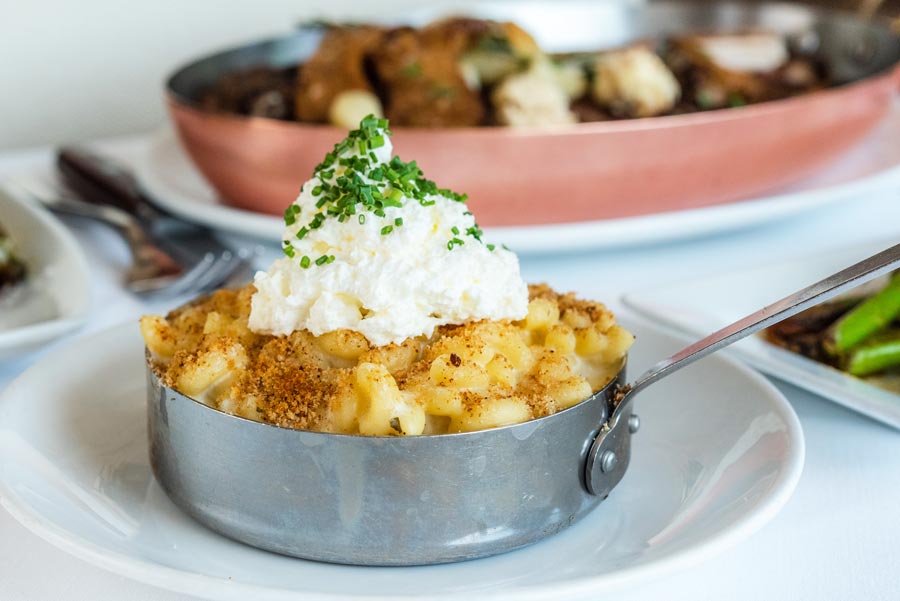 Mac & Cheese and Truffle Risotto
For indulgent side dishes, I have to recommend the mouth-watering Mac and Cheese which is topped with a light, airy Parmesan cheese foam. Their Truffle Risotto was also a crowd-pleaser with carnaroli and seasonal truffle oil. Both were so fragrant, creamy, and delicious.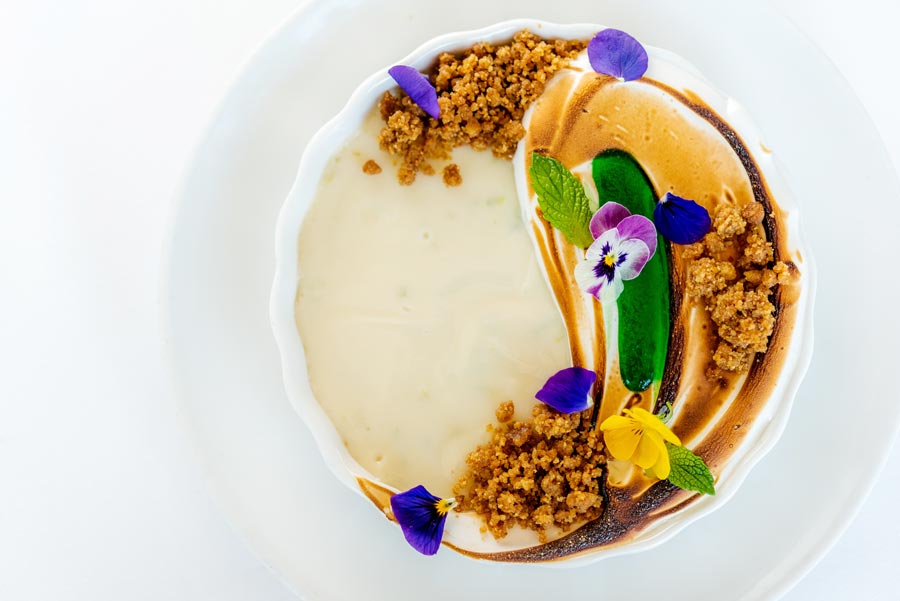 Key Lime Pie Dessert
To finish the evening, we couldn't resist leaving without trying their recommended Key Lime Pie. It was beautifully plated with key lime custard, torched meringue, lime coulis, graham crumbles, and colorful edible pansies. This dessert was like deconstructed Key Lime Pie with the graham cracker crumble acting as the crust.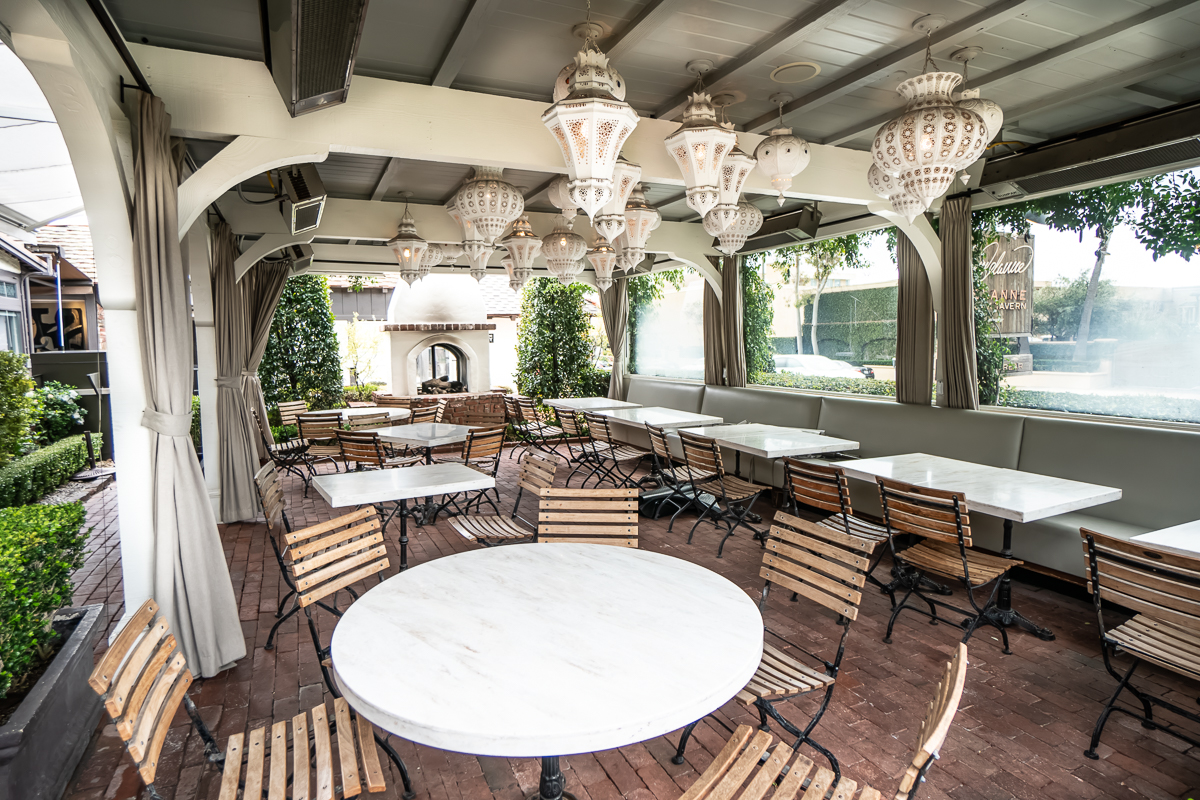 About Selanne Steak Tavern
Selanne Steak Tavern is co-owned by NHL Hall of Famer, Teemu Selanne, and his partner Kevin Pratt. Together, they created a restaurant that brings together the spirit of classic American steakhouses and taverns. 
The restaurant is incredibly charming and located inside a restored 1934 home off of Pacific Coast Highway. The outside feels like a whimsical rose garden with a white enclosed patio complete with an outdoor fireplace and Moroccan Chandeliers. The inside of the restaurant is warm, inviting, and sophisticated with sleek marble countertops, vintage artwork, and dimly set lighting.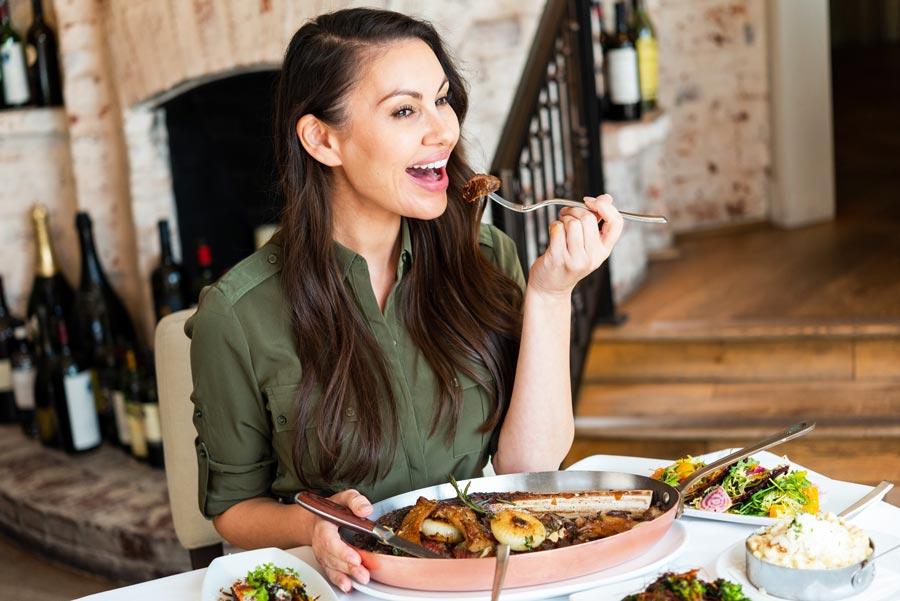 Diners have so many great choices when it comes to enjoying a great steak, but we have to agree with our neighbors, that Selanne Steak Tavern still reigns supreme as the best steakhouse in Orange County! Also, check out the amazing Brunch at Selanne!
Hours:
Open daily for dinner starting at 5 p.m.
​​Table use is limited to two hours due to demand
​
​​​Address:
​1464 South Coast Hwy.
Laguna Beach, CA 92651

(949) 715-9881 
More Articles