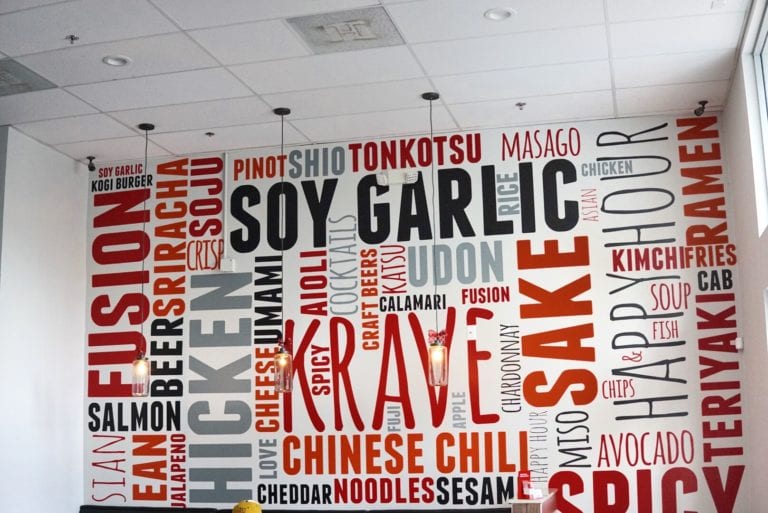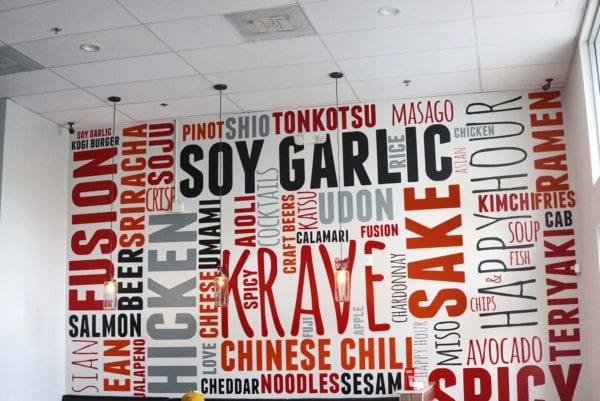 Attending fabulous food events always provides an opportunity to find amazing new restaurants like Krave in Irvine. This completely random discovery was all thanks to this year's Fresh Toast put on by OC Weekly. As we walked from booth to booth, sampling everything we could find, one dish stopped me in my tracks. The chicken and waffles served by Krave were more than just amazing, they were perfect.
I knew I had found something special and immediately asked to speak to the chef or manager. A week later I set up a visit to find out more about this one of a kind wings and discover what else this Irvine gem had to offer.
First,  you might be thinking what exactly makes for a perfect chicken wing? Is there even such a thing? A perfect chicken wing should have crispy delicate skin without being burnt, while still retaining the moisture of the chicken underneath. The sauce should be delicious without being so drenched that it makes your wings soggy. Krave's wings were on point, but having them made fresh at the restaurant was even more delicious than I could have imagined. I assure you these are no ordinary wings. T
he wings taste almost like a little air pump was inserted into each wing separating the skin from the meat before frying. I honestly do not know how they do it and I cannot blame their head chef and owner, Will Chen, for keeping this secret all to himself.
In addition to their cooking technique, Krave in Irvine has sauces that are equally as impressive and completely housemade.
Just like their cooking technique, the recipes for all their sauces are also a secret. So much so that the head chef is the only one who knows the recipe. I highly recommend their soy garlic and Chinese chilli sauces. They each stay true to Chef Will Chen's combination of Asian flavors. New on the menu is also a lemon pepper rub. This savory and salty rub delivers just the right amount of lemon zest in every bite.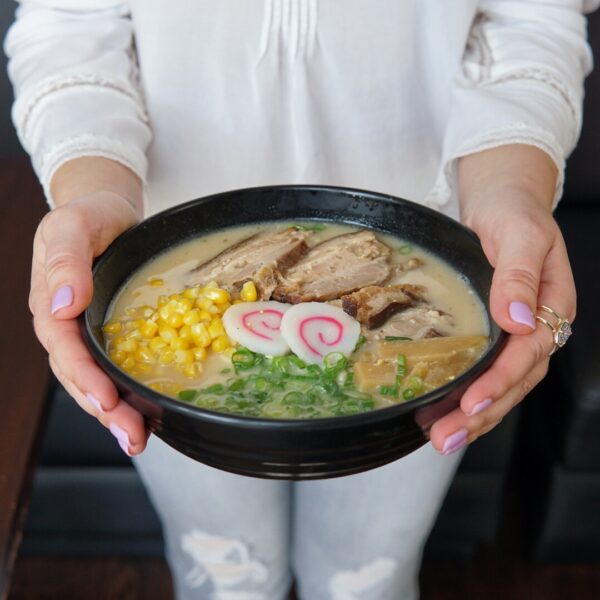 Next, it was only logical to try their ramen, especially since I have yet to find great ramen in Orange County. In LA I had several ramen spots I would frequent often.  I still had not found that special place in The O.C., until now. I have a huge pet peeve when it comes to ramen. It drives me crazy when I order ramen and the pork belly is nothing but a few slivered rings of fat. We all know pork belly is so tender and delicious because of its high-fat content, but that does not mean you should only be receiving a slab of fat.
At Krave in Irvine, you will receive several beautifully marinated slices of chunky, meaty pork belly with your Ramen.
In fact, pork belly is just bacon before it is salted, cured, and smoked. While it is a more fatty cut of meat, there are nice large chunks of tender flavorful meat in between each layer of fat. There is no reason to receive a ring of fat unless the restaurant is just being cheap.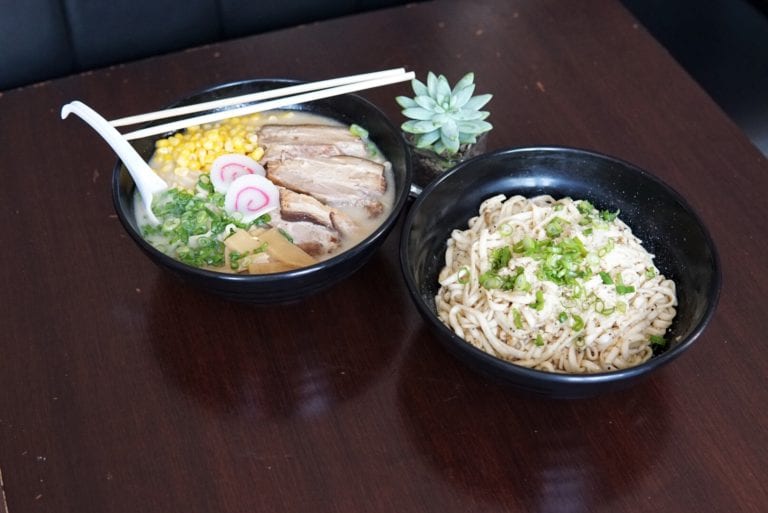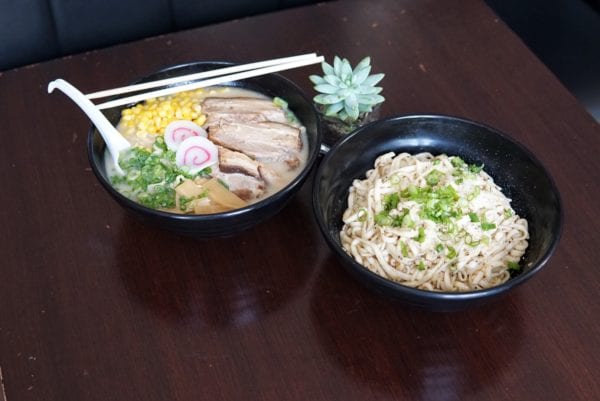 Tonkatsu Ramen with bamboo shoots, scallions, corn, kamaboko, pork chashu, & soy sauce egg pictures with Garlic Noodles.
Furthermore, this pork belly is actually sous vide for over seven hours. This method renders the fat, tenderizes the meat, and allows their housemade marinade to season the pork belly perfectly. If you have not heard of sous vide before, this is actually a cooking method which involves vacuum sealing your meat and cooking it in a bath of water. The water is then set at a precise temperature which slowly cooks it over several hours. This cooking technique produces incredibly flavorful and tender cuts of meat cooked at the perfect temperature.
The vacuum seal allows your marinades and seasonings to fully engulf your food as it cooks. Krave in Irvine is the only restaurant I know of that uses this cooking method for their ramen. You can truly taste the difference.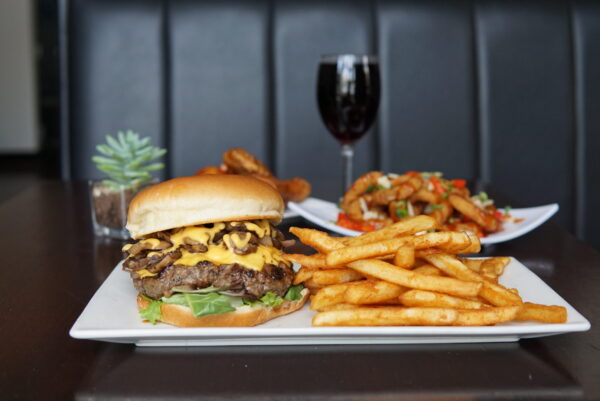 Shroomin Burger: Half a pound Angus beef burger with cheddar cheese and sriracha cheese sauce, with sautéed mushrooms
In addition to amazing wings and ramen, Krave also boasts a delicious burger selection. They just recently introduced several new burgers to their menu. Their use of Hawaiian buns keep within their island flavors and add the perfect hint of sweetness to every bite. With ingredients like Sriracha cheddar cheese sauce, it is no surprise why their unique burgers are so popular. Even the beer selections at Krave feature Hawaiian inspired selections like their awesome Pineapple Ace Cider and Hanalei Passion Guava IPA.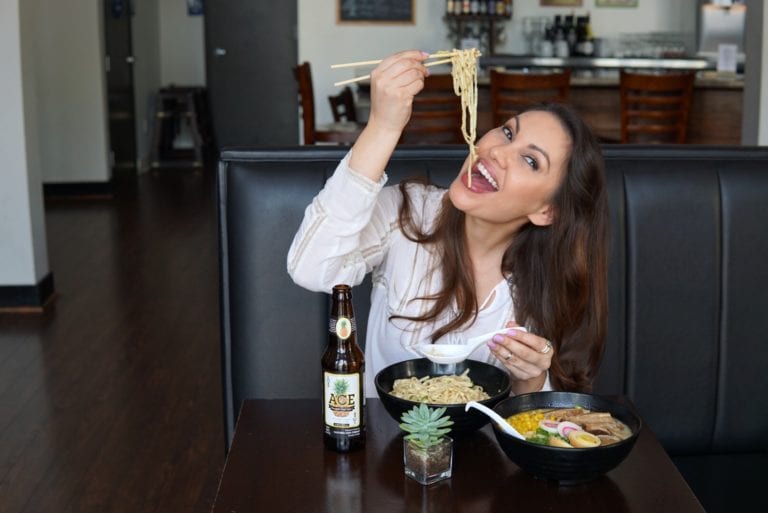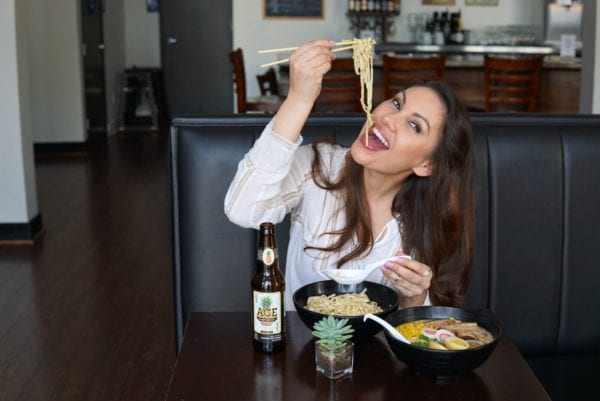 Other great menu items include their Garlic Noodles and Kung Pao Calamari in Chinese chili sauce. Krave in Irvine was such a great find. I can't wait to hear what you think! Want to try Krave for yourself? We're giving away a $50 Gift Card to Krave in Irvine!
Enter to win a $50 Gift Card to Krave!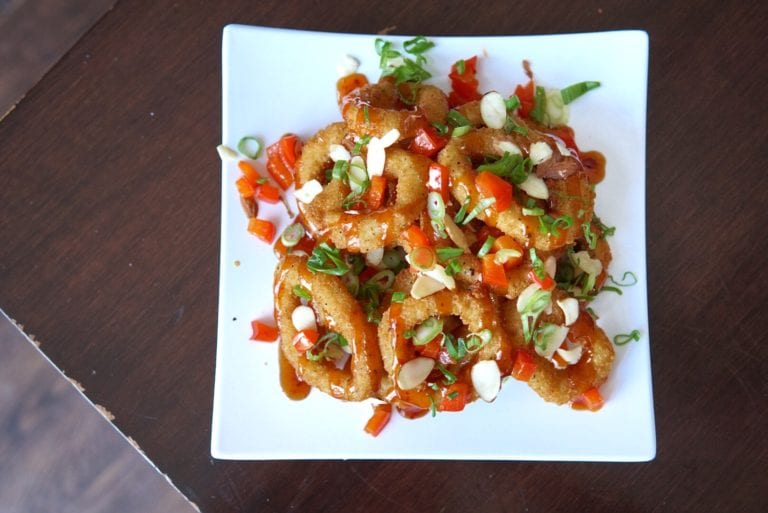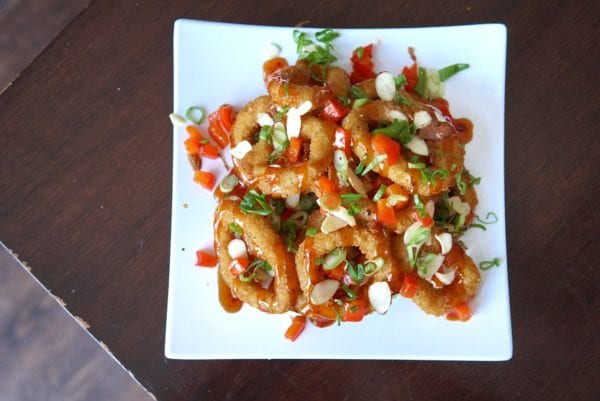 Krave in Irvine
2819 Main Street
Irvine, CA 92614