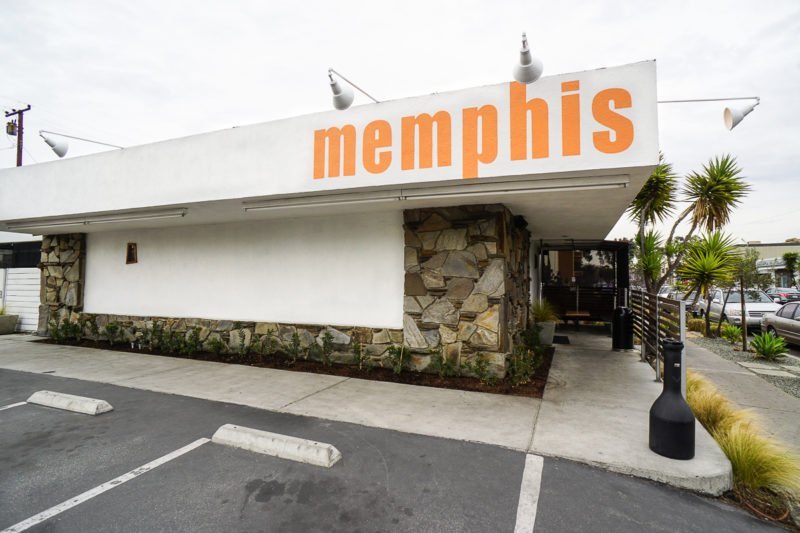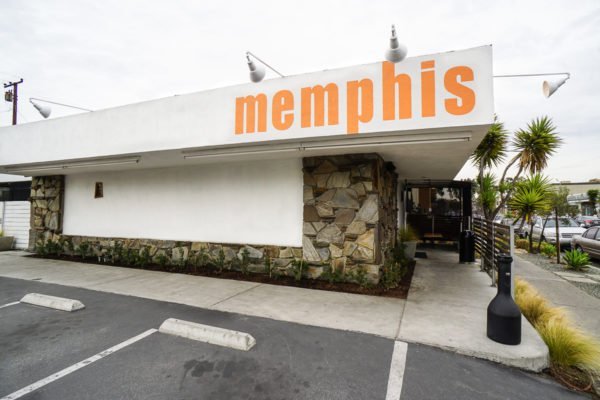 From the outside, you would never guess that Memphis Cafe in Costa Mesa would exemplify such remarkable creole inspired cuisine. This quaint gem has been a staple for brunch in the Costa Mesa area since 1995. However, Chef Diego Velasco is creating a wonderful fine dining Spring dinner menu that focuses more on a distinctive gourmet interpretation of Southern home-style cooking. This menu features the perfect balance of classic southern cuisine with some new twists on local SoCal favorites.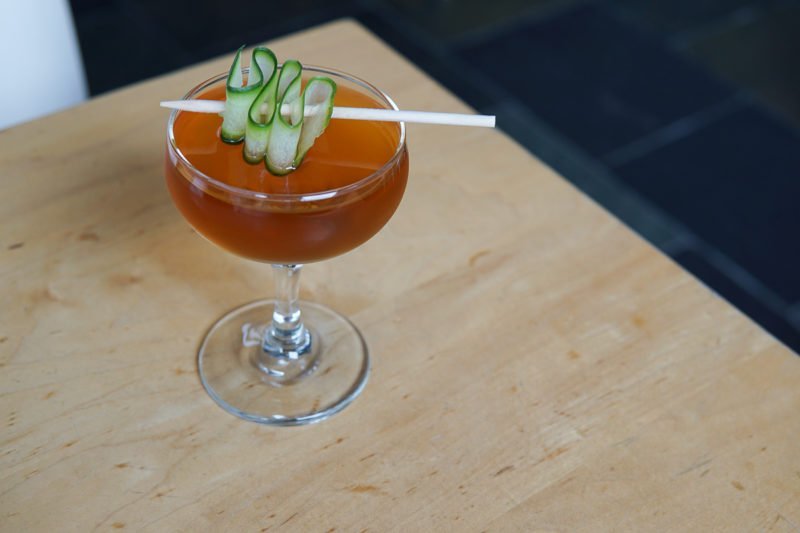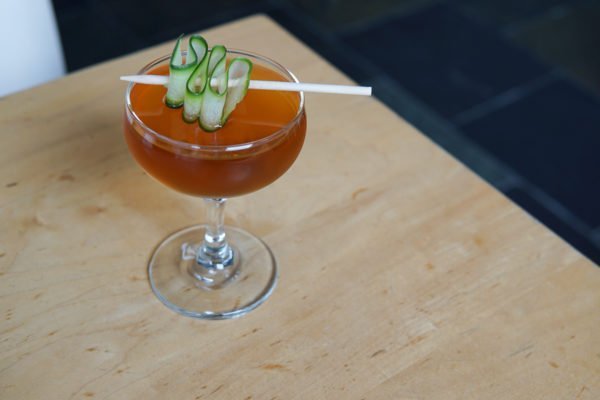 Just as if I were actually dining in downtown Memphis, my meal started with a unique twist on a classic southern cocktail.
If there is one thing southern style cuisine is known for, it is bourbon.The Dancing Out in Space cocktail is actually the featured cocktail on the OC Restaraunt Week menu at Memphis Cafe in Costa Mesa. This beverage has so many different flavor notes and is incredibly complex and delicious. Every sip is like an adventure of flavor due to the combination of Bulleit rye Bourbon, Pimm's no.1, Suze Saveur d'Autrefois, jasmine green tea, orange bitters, and a crafty cucumber ribbon on top. You get that classic bourbon taste accompanied by earthy jasmine and an unexpected hint of sweet strawberry. The fresh cucumber on top really cleanses the palate and made for a great beginning to the appetizers to follow.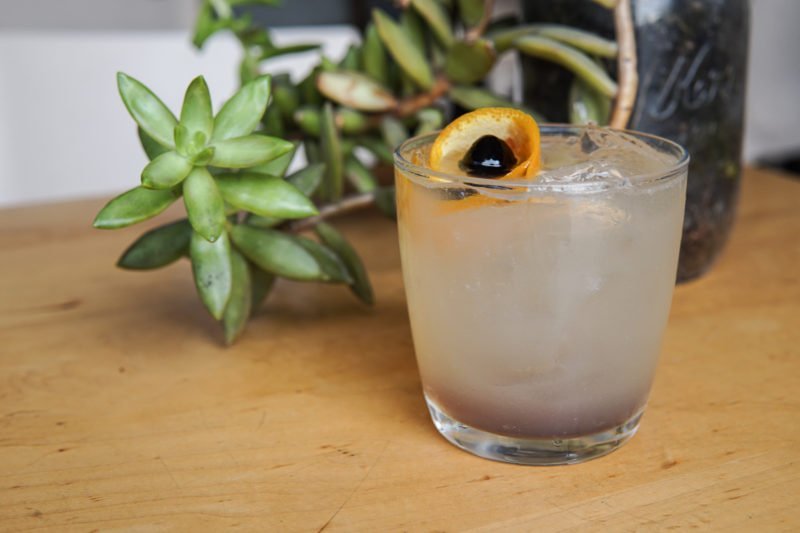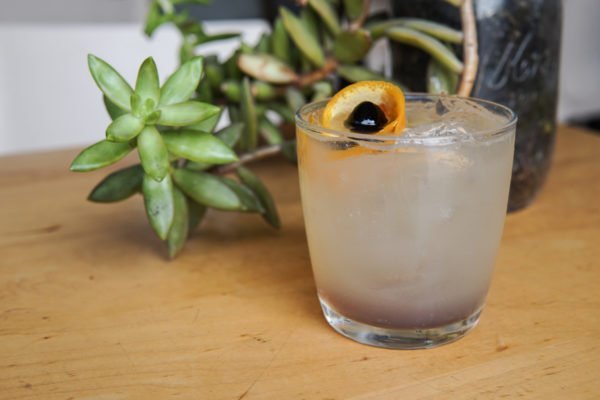 The One-Eyed Willy, Memphis's play on a gin cocktail containing creme de violet, orange curaçao, & lemon juice.
The head mixologist at Memphis Cafe in Costa Mesa declares that all of the flavors in his cocktails are designed to come together harmoniously, but also stand boldly on their own. He also says that flavors from the food and beverages are designed to work together so that your drinks blends perfectly with your meal. This goal is definitely accomplished by combining such unique flavors in a way that has never been done before.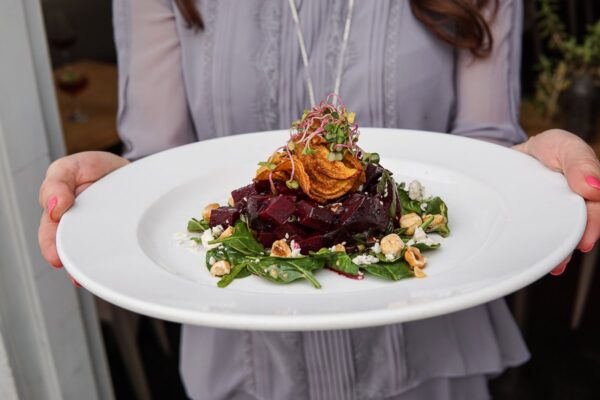 For appetizers, we first enjoyed the Roasted Beet Poke. This new appetizer was presented poke style with gorgonzola, hazelnuts, and topped w sunchoke chips. I never thought to combine beet with sesame but it was a welcome addition. The roasted hazelnuts also provided a great crunch and coupled well with the earthiness of the beets.
I absolutely love beets and the sesame vinaigrette was a very pleasant surprise.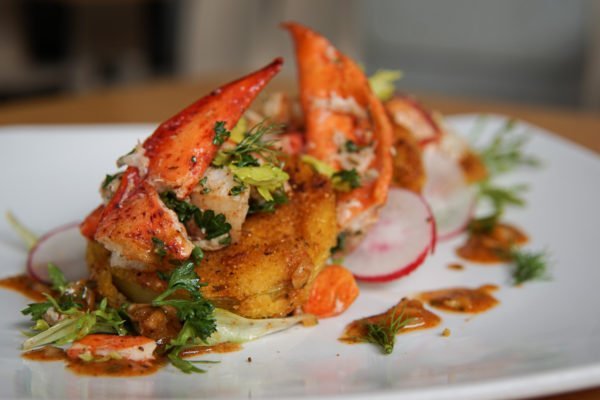 One of my absolute favorite new appetizers was the Lobster and Fried Green Tomato Salad. It is hard to ever go wrong with lobster, but what made this dish shine was the chef's perfect execution of his fried green tomatoes. They were tender and flavorful while being firm, but not tough. I thoroughly enjoy fried green tomatoes and this was one of the best versions I've tried in a very long time. The Lobster and Fried Green Tomato Salad is prepared lobster roll style with a smoked paprika, tarragon vinaigrette, topped with radish and dandelion greens.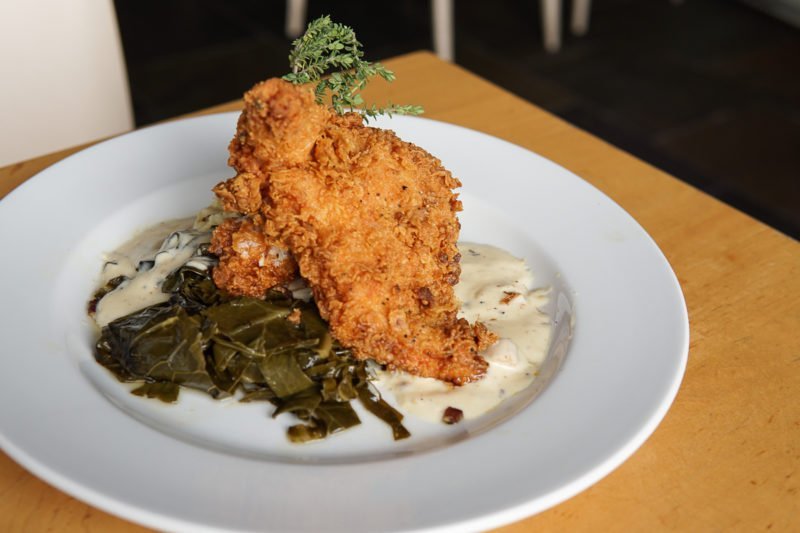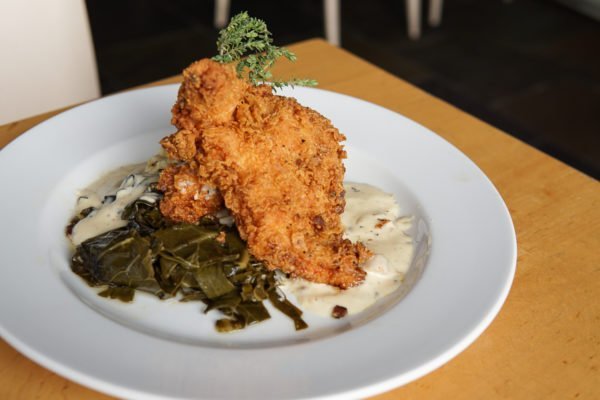 Next, for the main course, we had to begin with their Fried Chicken. Memphis Cafe in Costa Mesa is known for their southern-inspired dishes and their fried chicken is a classic example. Diners will enjoy their fried chicken with mashed potatoes, collard greens, and an andouille sausage gravy. It is one of those dishes where you just can't go wrong. I also cannot even tell you the last time I've had collard greens and they are such an underrated vegetable.
My years growing up in New York I had many southern friends. I would enjoy this side dish staple quite often.
It has always been a favorite of mine and its refreshing to see it brought to Orange Couty in such an elegant way. The fried chicken was well seasoned, juicy, and perfectly crisped. A slam dunk dish if you ask me.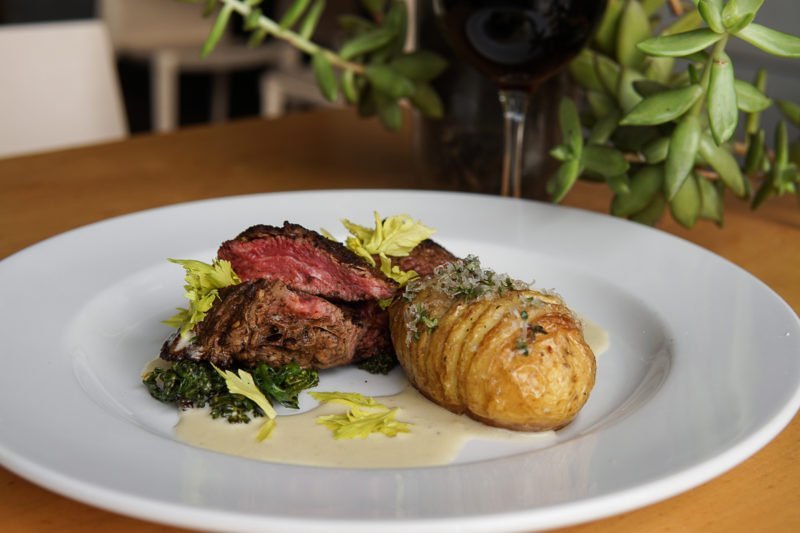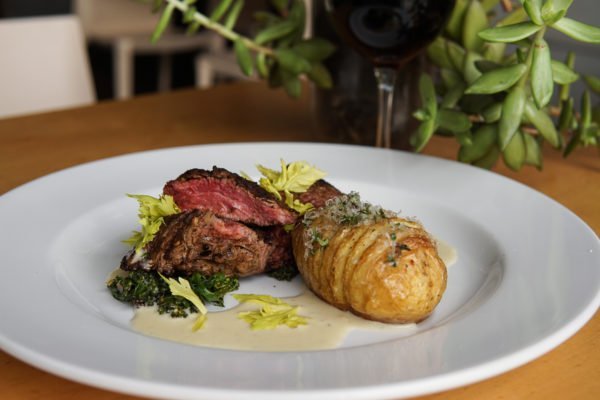 One of the new entrees at Memphis Cafe is the Ribeye Cap Steak. This tender and flavorful cut of meat was everything you would expect from a ribeye. The Ribeye was served with a hassle-back potato topped with horseradish, parmesan and thyme, roasted broccolini and Roquefort blue cheese Jus. Not one morsel was left on anyone's plate. The steak was fantastic on its own, but the Roquefort blue cheese jus was a pleasant accompaniment. I also highly recommend pairing this dish with their delicious Esteban Malbec which was my favorite wine of the night.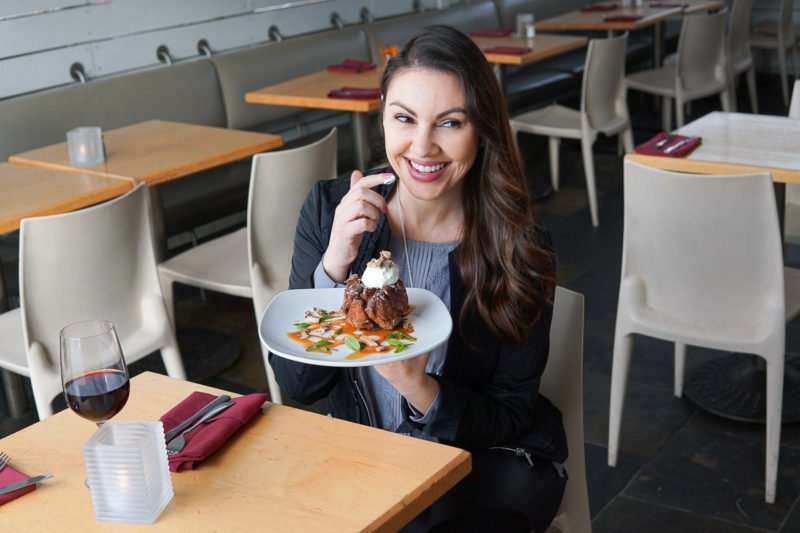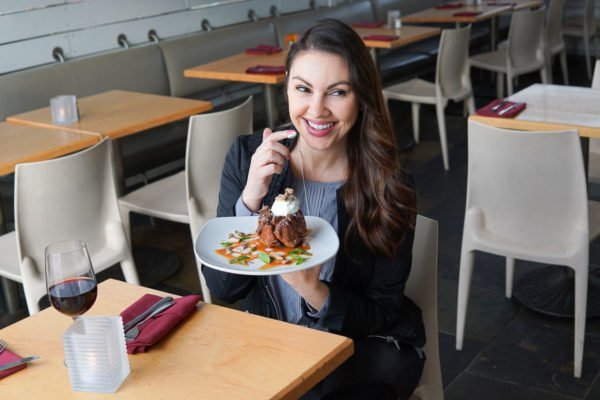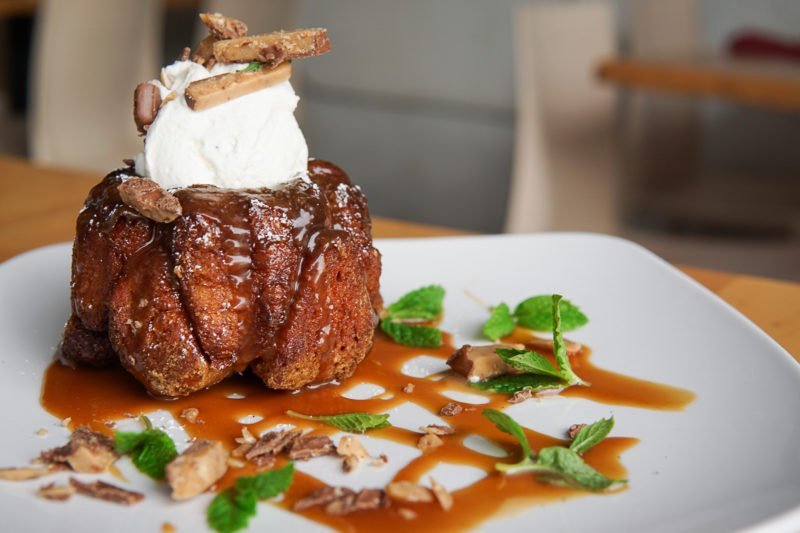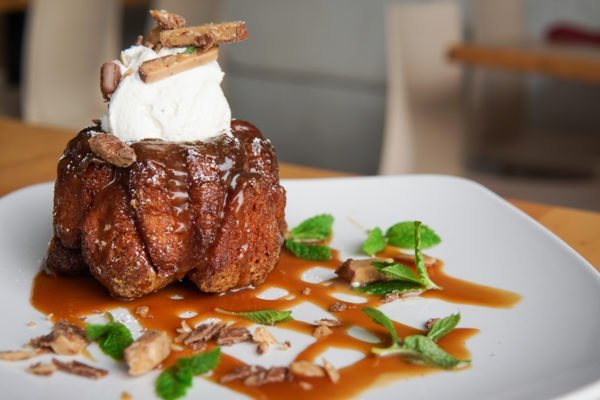 Finally, you know we can never leave without enjoying dessert and enjoy we did! Their Toffee Monkey Bread dessert was outstanding and made with caramel sauce, crunchy toffee bits, and whipped cream. You"ll want to sink into this dessert the second it comes out. The crisp outer shell and the soft fluffy center are delightful. This dessert is the perfect ending to an equally perfect evening at Memphis Cafe in Costa Mesa.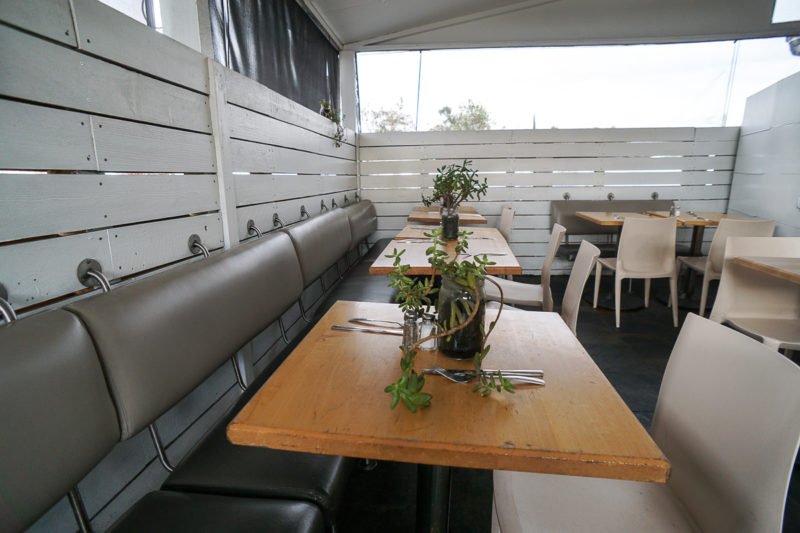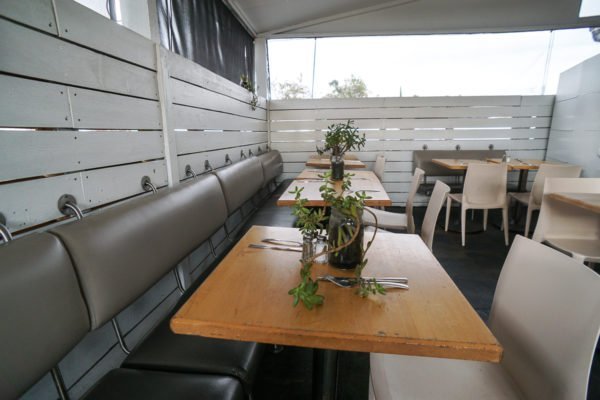 Memphis Cafe
2920 Bristol St
Costa Mesa, CA 92626
714-432-7685