OC Restaurant Week 2018 is one of Orange County's most anticipated annual events. Starting Sunday, March, 4th discover delectable dining at all of your favorite restaurants at incredible prices.  This year's restaurant week is extra special because this cherished event is celebrating their 10th anniversary. Due to the anniversary, restaurants have pulled out all the stops and put together phenomenal menus for guests to try. OC Restaurant Week is the perfect opportunity to sample new restaurants and personal favorites. After sampling some of these indulgent menus, we put together our top 5 choices for must-try restaurants this week. Explore Orange County one meal at a time.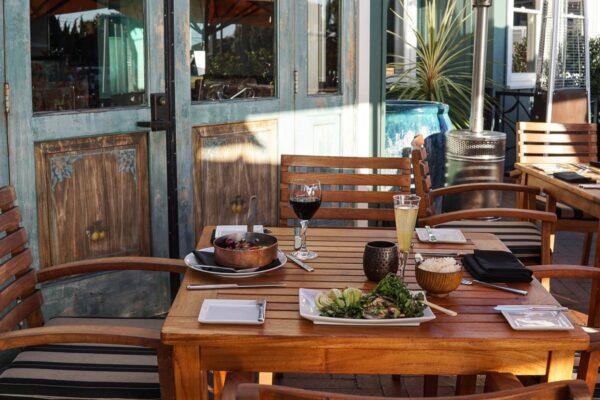 Sapphire Laguna is our new find this year for restaurant week. One of the best things about OC Restaurant Week is sampling the menus which feature the restaurant's core flavors. These featured menus make OC Restaurant Week a great opportunity to experience a new restaurant for the first time. We loved Sapphire Laguna Beach because of their intimate atmosphere and Parisian style market located next door. Our favorite selection was the unique Fermented Tea Salad paired with the light Barramundi. These dishes both feature Pacific Island flavors and work beautifully together. Expect a full feature covering the Sapphire Laguna Beach Restaurant Week menu as we take you on a culinary journey of our experience.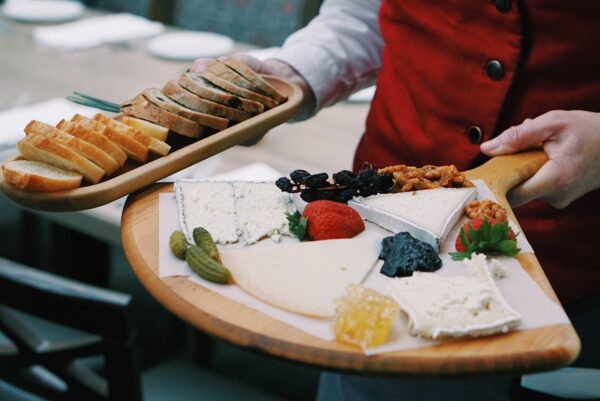 2. Five Crowns
Five Crowns is one of our favorite restaurants and their OC Restaurant Week Menu delighted our tastebuds as always. Not only do they serve the best prime rib in Orange County, but also their incredible cheese plates are perfectly crafted. In fact, Side Door features these cheeses every month at their Cheese Takeover Events. If you are planning on using restaurant week to indulge, then Five Crowns is for you. I recommend starting with a cheese plate and pairing that with their classic prime rib. Of course, make sure to sip on a perfect glass of red wine to complete your meal.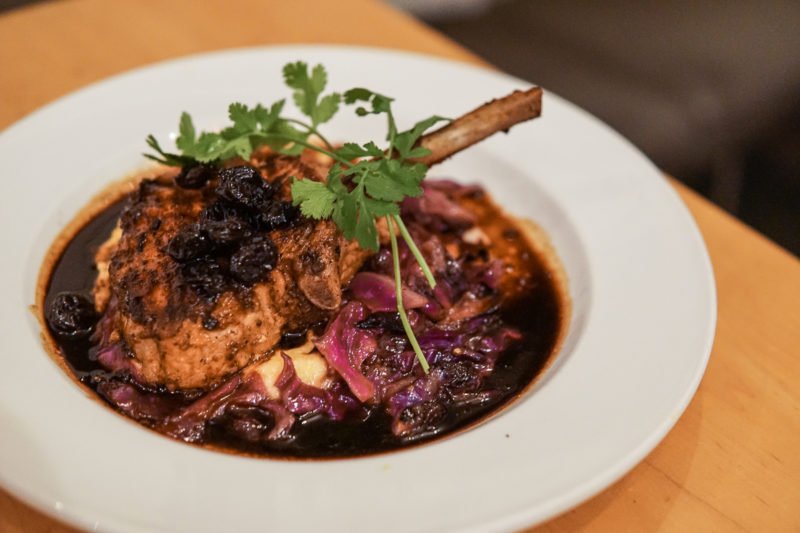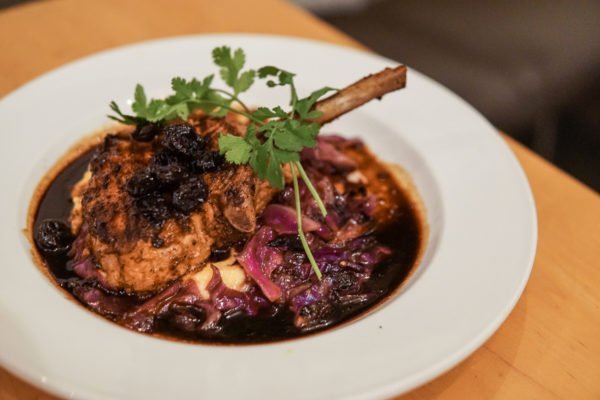 3. Memphis Cafe
Memphis Cafe is a mainstay in the Costa Mesa area. They have been serving their classic creole style cuisine since 1995. If you are craving some traditional southern dishes like fried chicken or fried catfish, then Memphis is the spot for you during OC Restaurant Week. While Memphis is known for their southern style cuisine, they also feature a Rib Eye Cap Steak on their OC Restaurant Week Menu. This cut of meat is incredibly tender and sits on top a rich blue cheese butter that is to die for. However, you absolutely need to save room for dessert when dining at Memphis. Their Monkey Bread Bundt Cake might be the best dessert of OC Restaurant Week 2018. All of their dishes have an authentic southern flare that will make you feel like you have been transported to Memphis, Tennessee.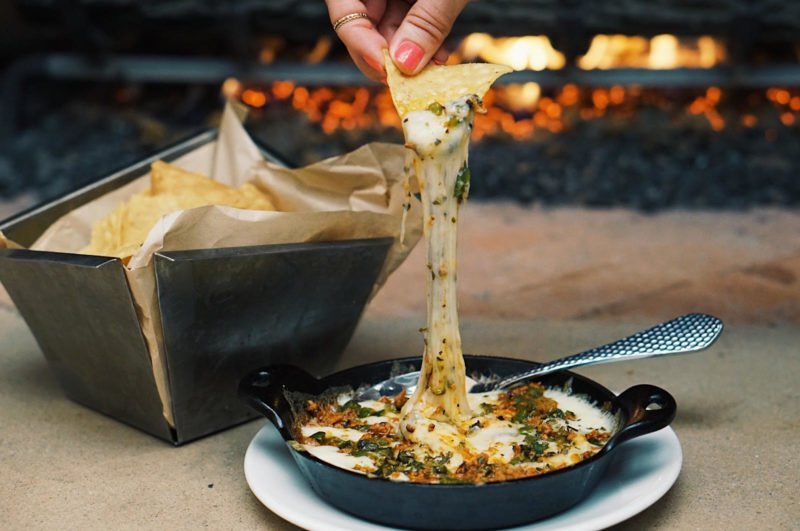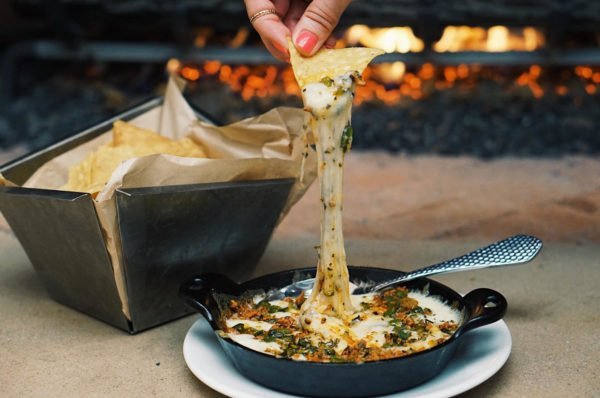 4. Red O
Red O is the perfect way to curb your cravings for Mexican food. Their menu features fabulous Mexican Classics alongside some great steaks and seafood. We celebrated Cinco de Mayo last year at Red O and were thrilled to return for OC Restaurant Week. Their menu for restaurant week features the impeccable combination of a perfectly grilled filet mignon with a chipotle crema. However, you should also sample some classic Mexican flavors with Red O's iconic Tamales for a starter, and pair it with the Carnitas entree. I love how every dish has a wonderful balance of spice and creaminess. Everything on their menu is divine and will surely satisfy your need for authentic upscale Mexican cuisine.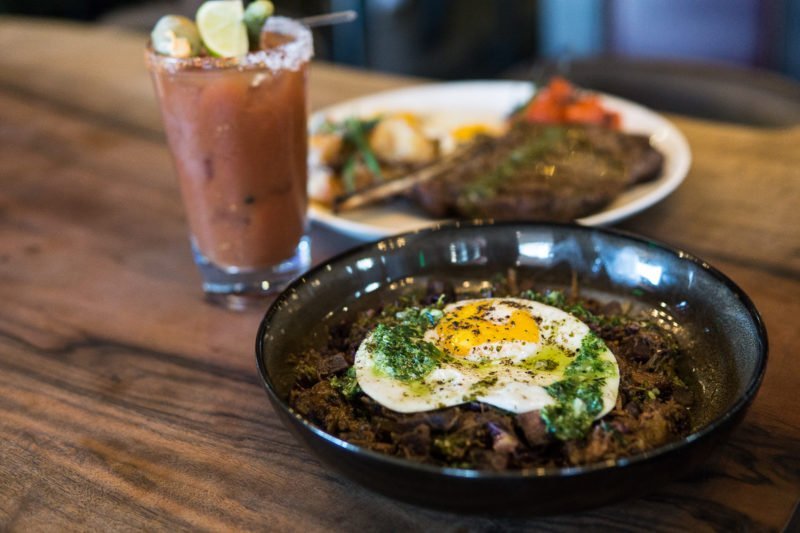 If you are in need of a night away from the kids this restaurant week, The Country Club is your go-to spot. This rustic-chic restaurant is 21 and over so it is the perfect place to indulge in great food and perfectly crafted cocktails. I love The Country Club in Costa Mesa so for more details on the decor and food, check out our previous visit here. For OC Restaurant Week the Hamachi and Jicama Tacos appetizer sounds delicious. If you are looking for something a bit more hearty, you can never go wrong with The County Club's Hand Made Pappardelle. This year you can also experience a "luxe" dining menu for $80 which features a Wagyu Strip Loin. Since this great spot is 21 and up, be sure to pair your meal with their featured restaurant week cocktails Like the Vanilla Champagne which is calling my name!
Orange County Restaurant Week 2018
March 4th -10th
Bonus Gallery of all the amazing eats from the OC Restaurant Week Launch Party!