This past week I had the pleasure of dining at Provenance in Newport Beach. This intimate Napa-influenced restaurant features an outdoor garden which sources 10% – 30% of its seasonal dishes. Under the care and creative direction of Chef Cathy Pavlos, you will truly feel as if you are dining in a garden. Expect dishes that are fresh, colorful, and inspired by the diverse immigrant cultures that have come to make California cuisine what it is today.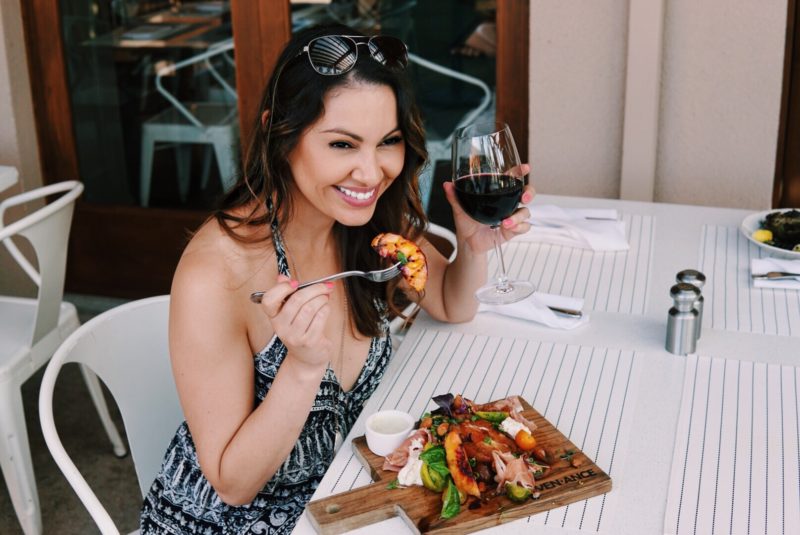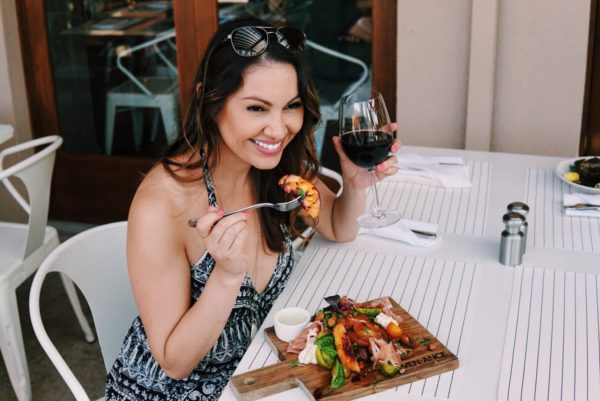 From the moment you meet Chef Cathy, you will instantly feel the heart and soul that has been poured into every dish created at Provenance.The restaurant even features a vintage cooking range near the front entrance belonging to Chef Cathy's Grandmother where she first learned to cook. Each dish is truly fresh, inspiring, and reminiscent of the days were farm to table cuisine was considered a way of life and not a trend.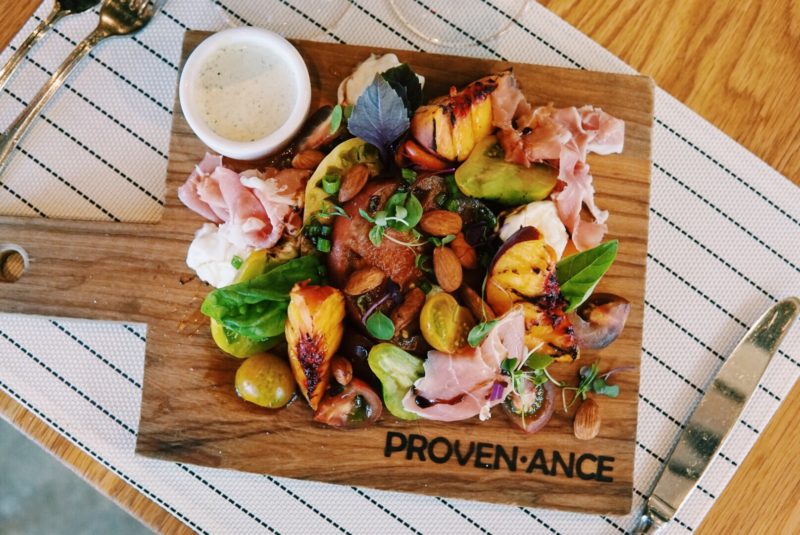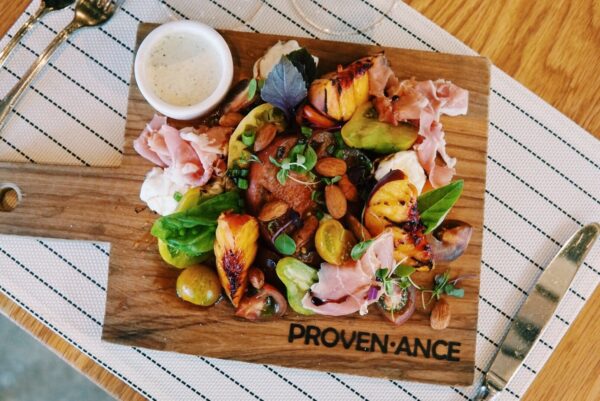 To begin our dinner we first enjoyed the fresh grilled peach and burrata salad. As Chef Cathy would say "foods that grow together should be eaten together." You will often find combinations of garden ingredients such as peaches or watermelon paired with heirloom tomatoes. This appetizer was truly one of my favorites as each ingredient from the smoked almonds to the prosciutto harmoniously complimented each other.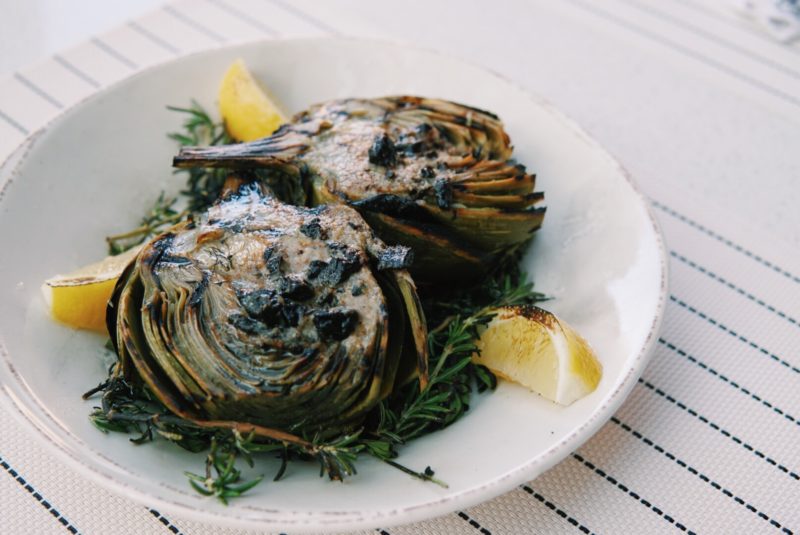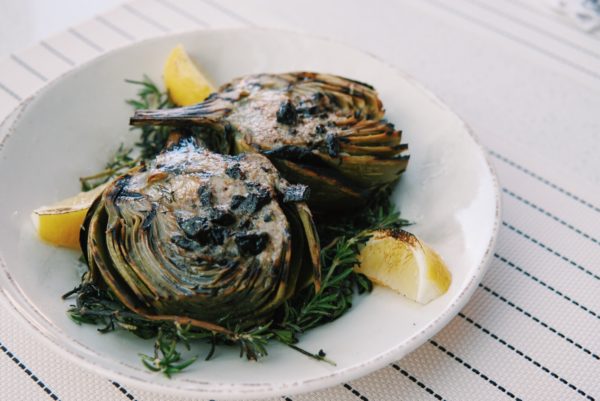 Next, we couldn't resist the smoked artichoke which is complemented by the fragrant smoke of fresh rosemary. Uniquely, if you 're lucky, Chef Cathy will even come out with her handy blow torch and visit table side to light the rosemary on fire.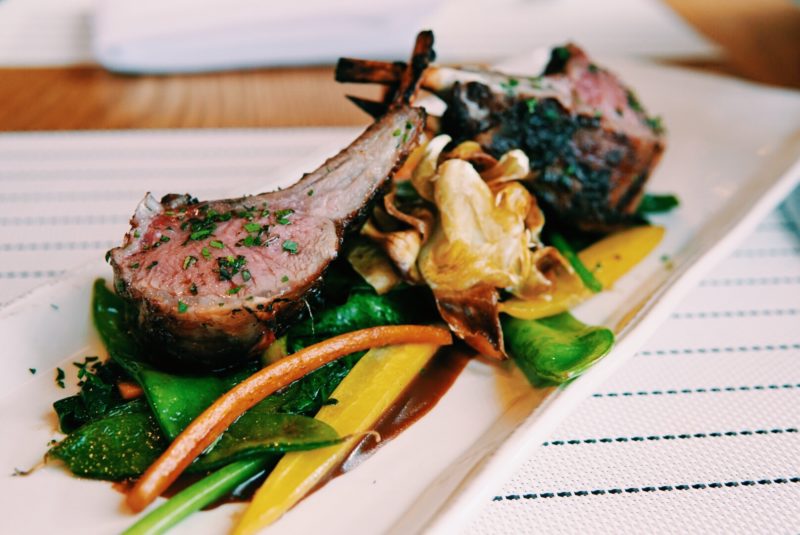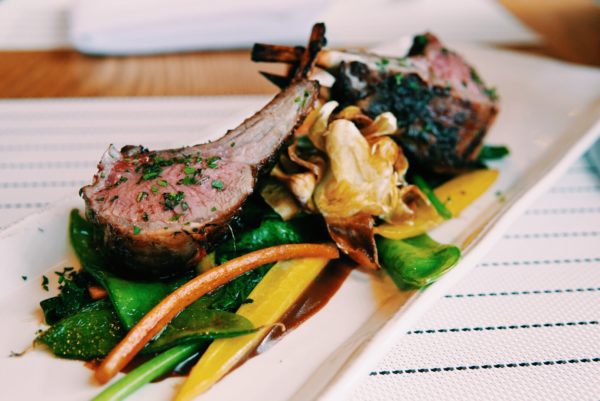 Then, for entree selections, there is a great variety of seasonally inspired selections. Guests can select from branzino with a Moroccan inspired chermoula sauce or short ribs with kimchi. Not only did I opt for the Lamb Chops, which are always my favorite, but then I also had to try the giant Cowboy Ribeye. I was in one of those meaty moods. The sauces for both of these entrees are amazing. Expect a variety of fresh sauces in many of Chef Cathy's dishes. The Ribeye came coupled with an amazing smoky rojo and tomatillo sauce with homemade tortillas, grilled corn, and cotija cheese. Every dish is delicious and perfect for sharing.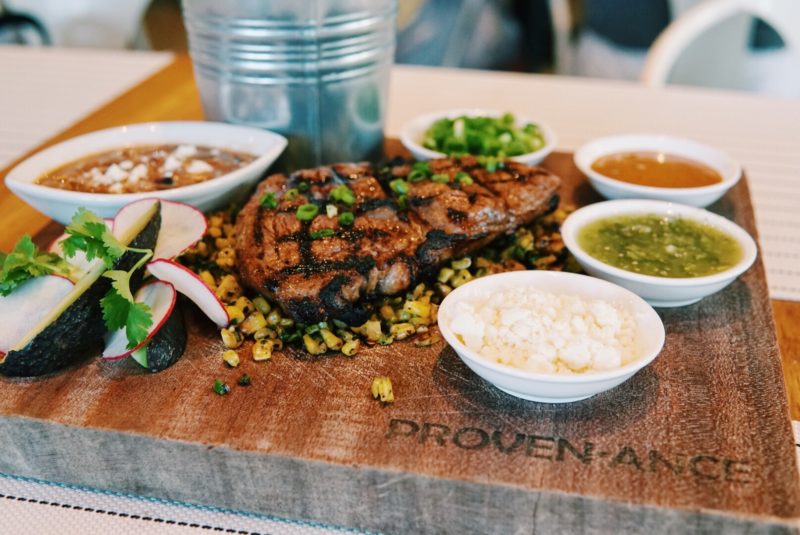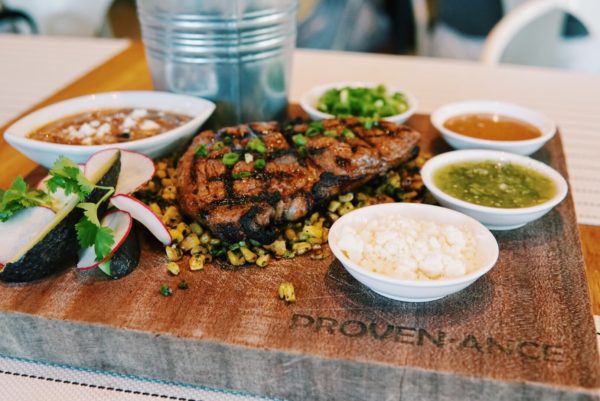 Finally, no meal is complete without dessert. The chef's recommendation was the mouth watering bread pudding with brownie and coffee ice cream as shown below. Additionally, there is also a homemade pop-tart on the menu that I have my eyes on for my next visit!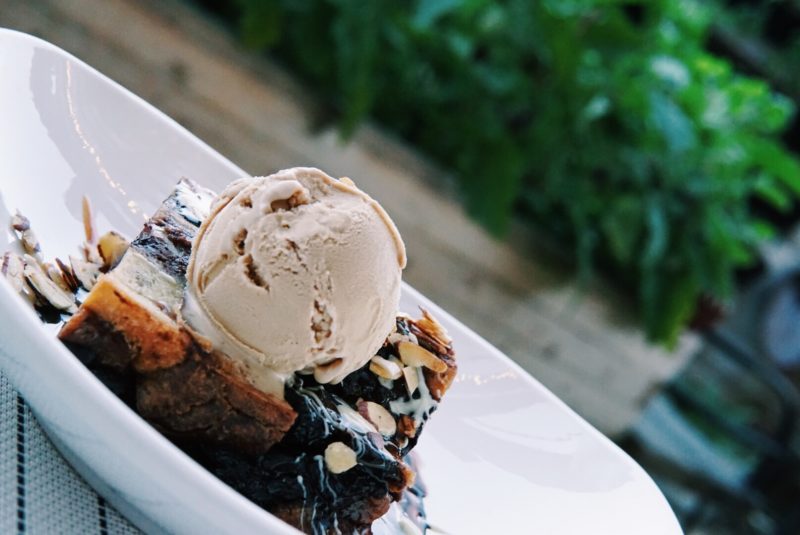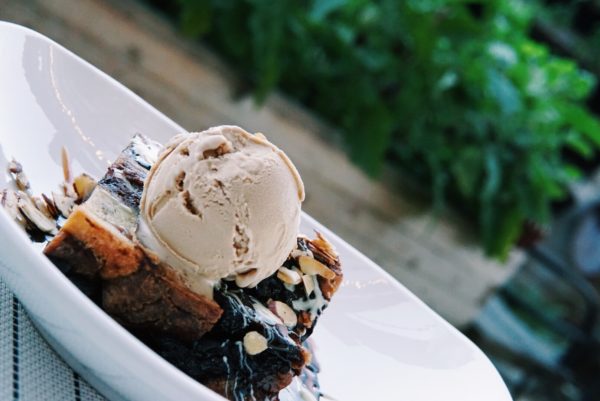 Provenance in Newport Beach will be one of the amazing restaurants participating in the Pacific Wine & Food Classic on August 19th & 20th. To celebrate we are giving away 2 VIP tickets to this amazing event worth $300!! Just add your email below

(if you're already on our list just reply to the Giveaway Newsletter!)