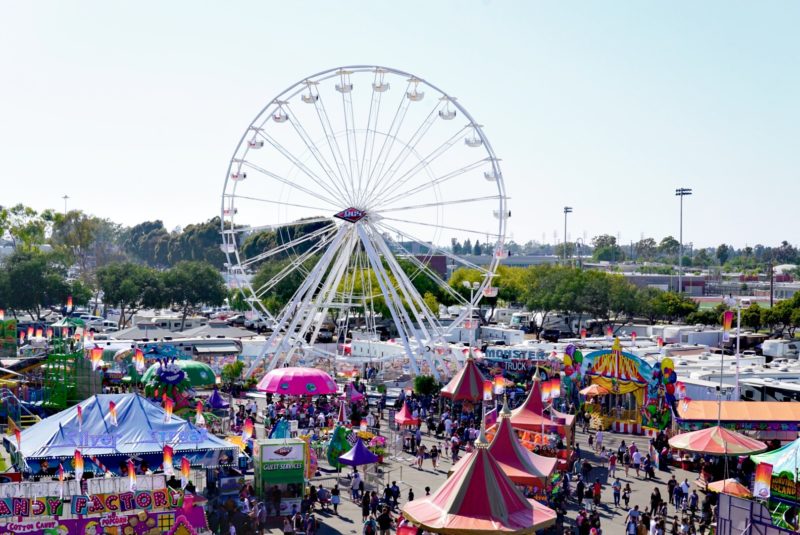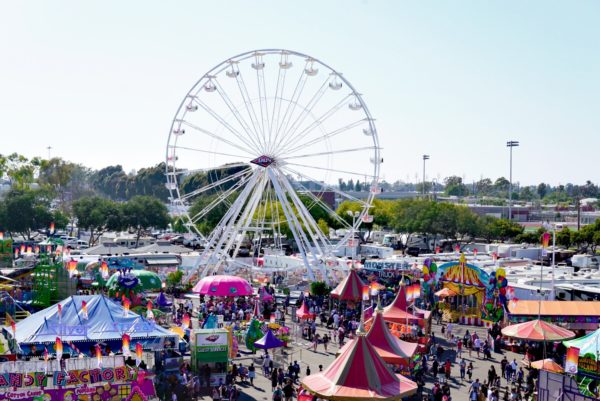 Last weekend we finally had a chance to go visit the OC Fair, one of my favorite delicious events in Orange County. This year introduced new farm fresh fun, rides, funky fair food, and adorable new guests. As always I was ready with my camera to catch all the action.
The Farm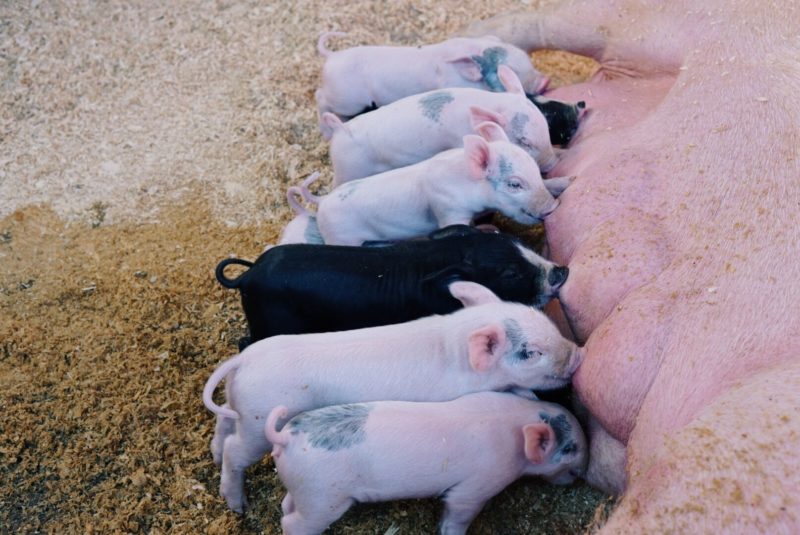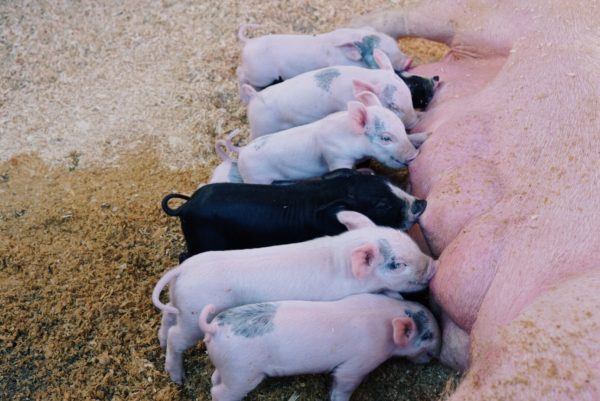 I decided to head to the OC Fair last week with the announcement that baby pigs had just been born. I'm absolutely obsessed with pigs and goats so I had to see these cute little guys.  It was like an overload of cuteness, if only they stayed this small. I made the suggestion to my fiance that we start a baby pig sitting business, but sadly he was not too keen on the idea.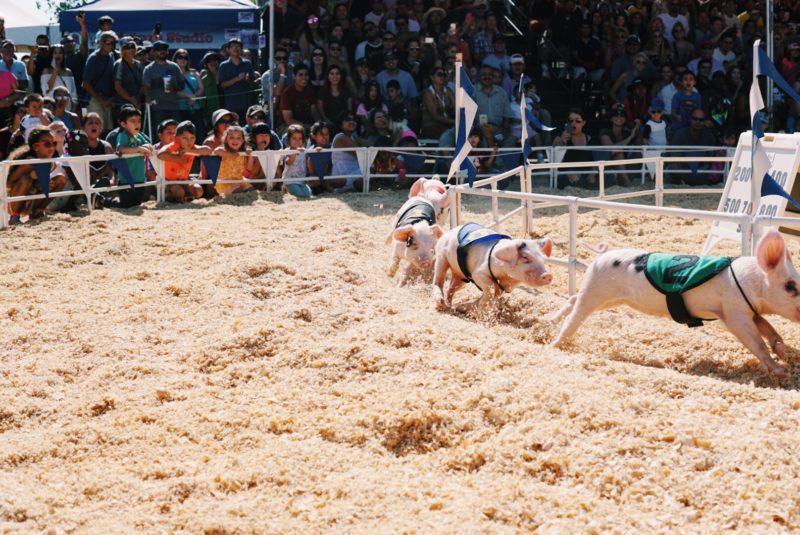 We also got to check out the Pig Races…..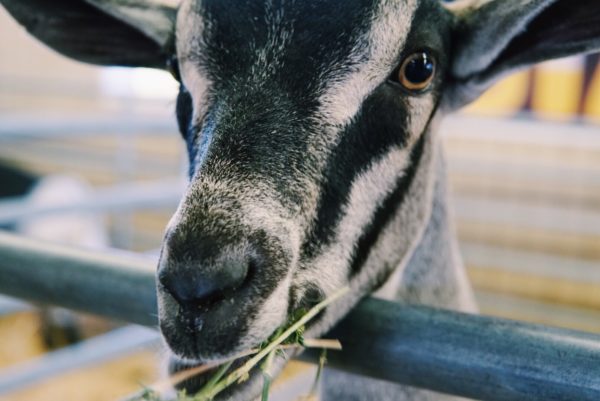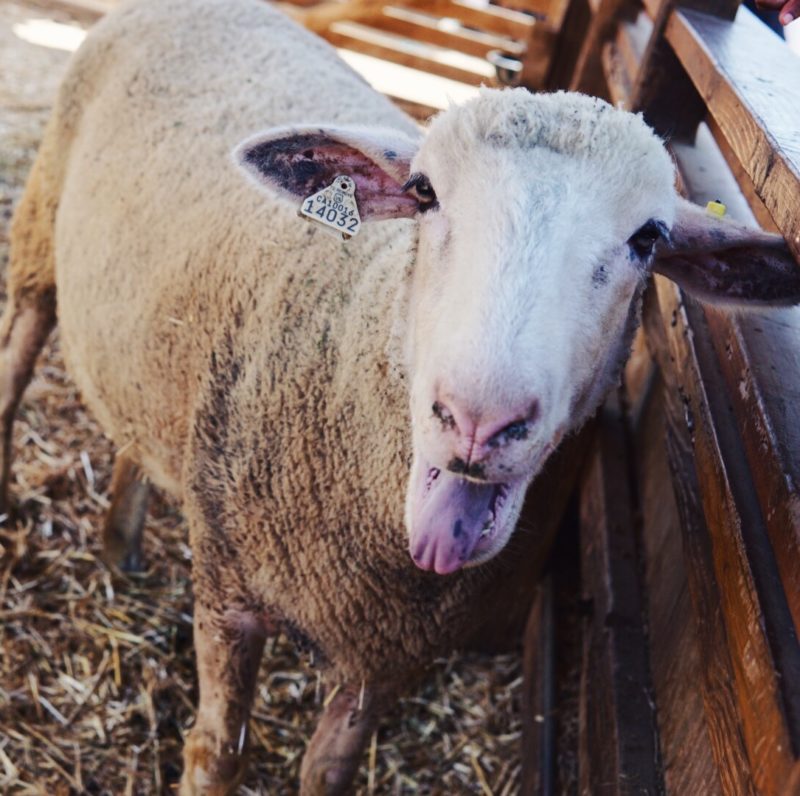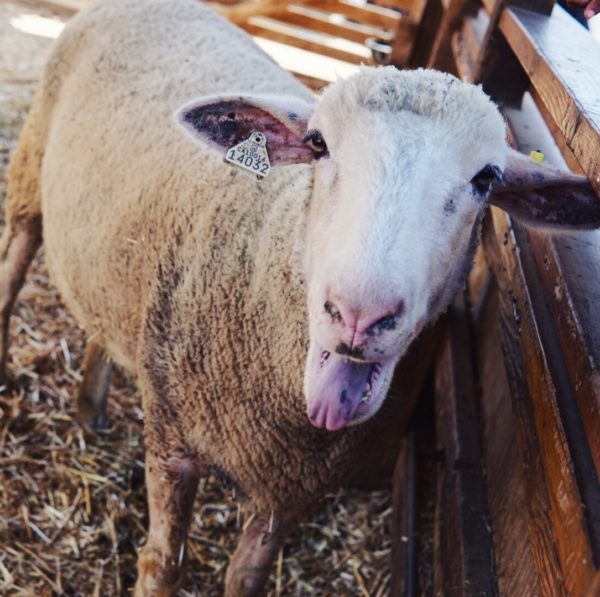 Then it was on to my other favorite farm animal, the goats. If you've seen my video to Knotts Berry Farm a few months ago then you know how much I love baby goats. They are so sassy! The OC Fair has more goats than you can possibly imagine as well as lambs, cows, horses, and more.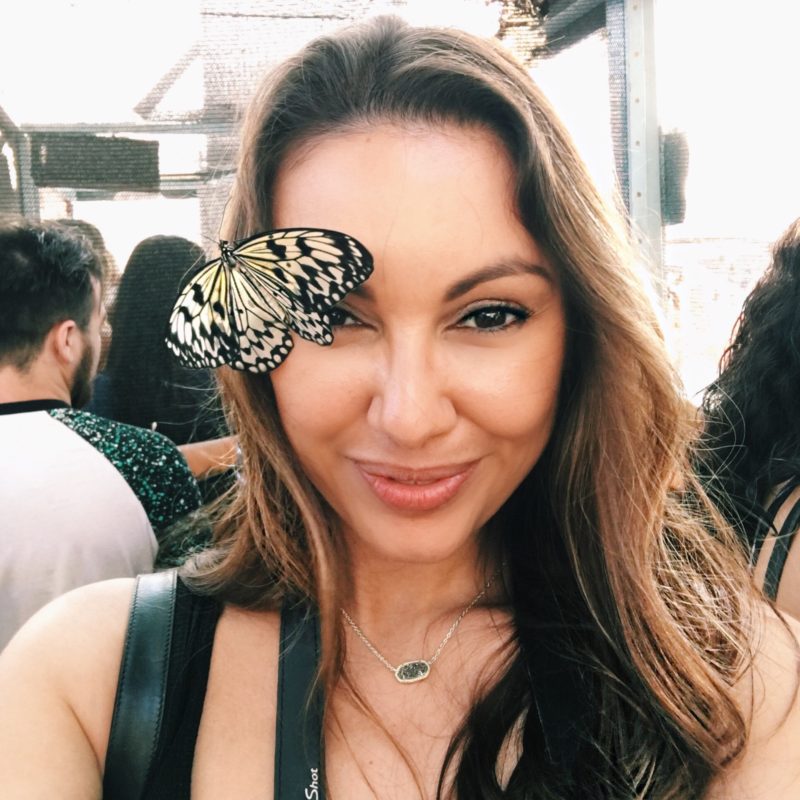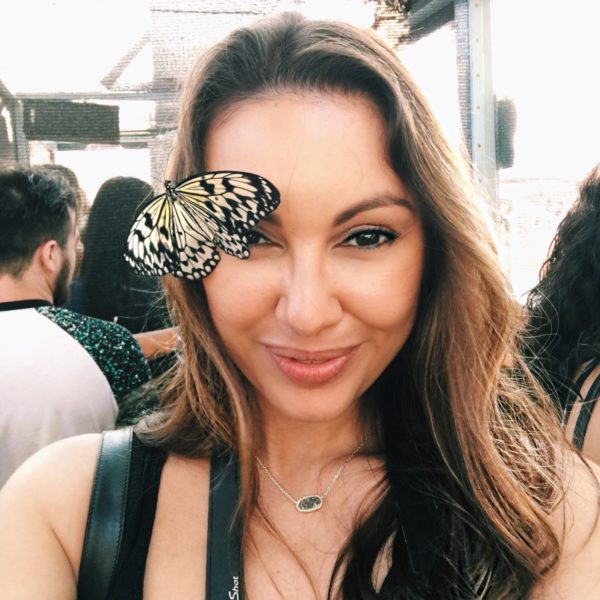 New this year was the butterfly terrarium. This was such a highlight and so beautiful. At one point I was covered in six butterflies and even had one just hanging out on my face! They were absolutely gorgeous and everyone was extra careful not to hurt their delicate legs or wings. They especially loved my best friends hat!
The Food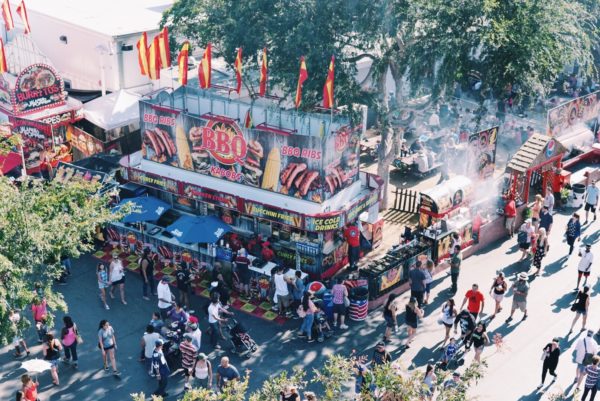 After playing with the animals it was time to eat them. Ok super awful joke, I know! Look, the struggle is real. I love pigs, but I also love pork chops, bacon, pulled pork sandwiches, ribs, and pork shanks. I love all the delicious food that is cooked out on open grills throughout the park. If you're in need of some good BBQ then you've come to the right place.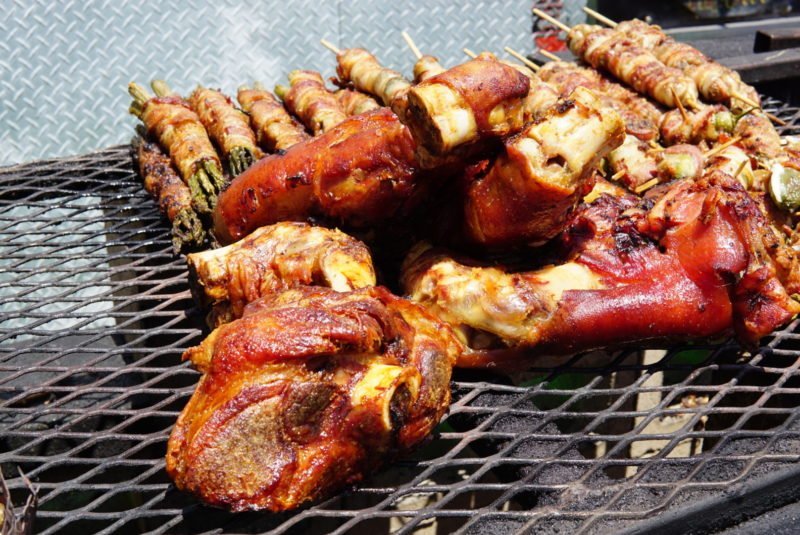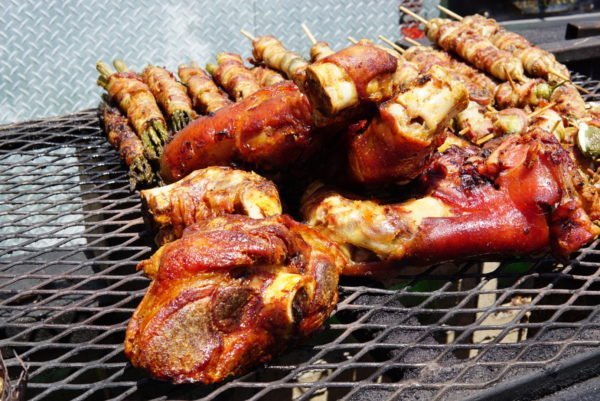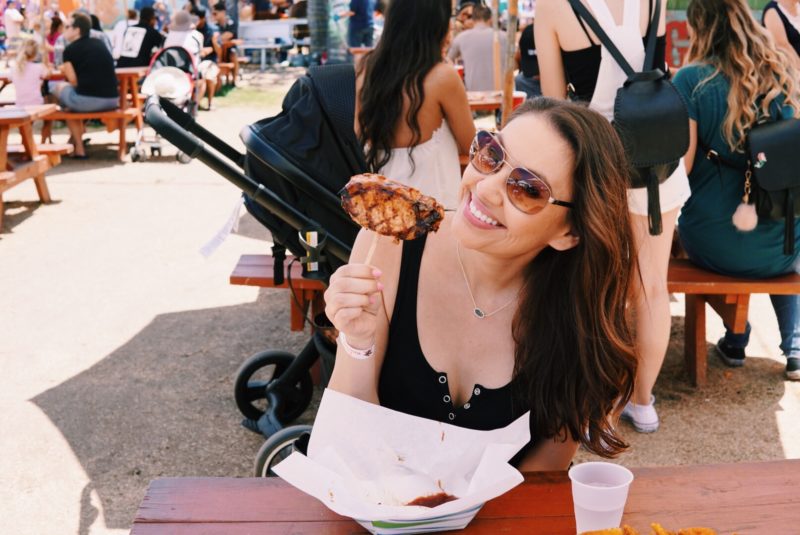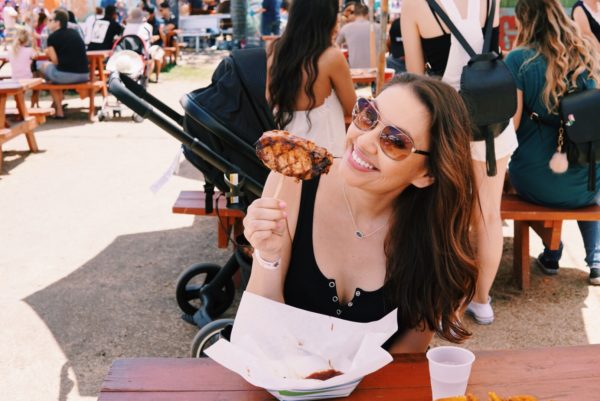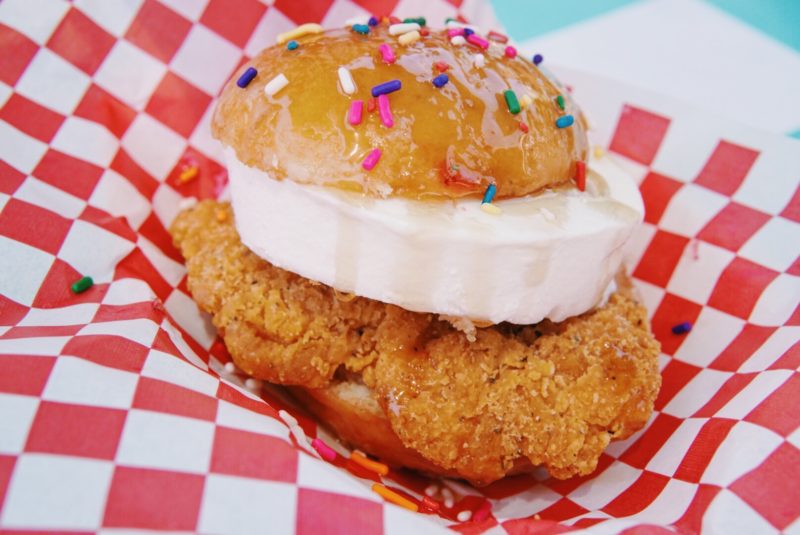 One of the highlights was this Krispy Creme Fried Chicken Icecream Sandwich. I'm going, to be honest, I was not expecting this to be good at all. Believe it or not, it was delicious. As a kid, I always dipped my chicken nuggets in honey and so the combination was actually perfect. Then my friend decided to eat all the chicken and the experience was ruined for me. Angry glares pursued soon after.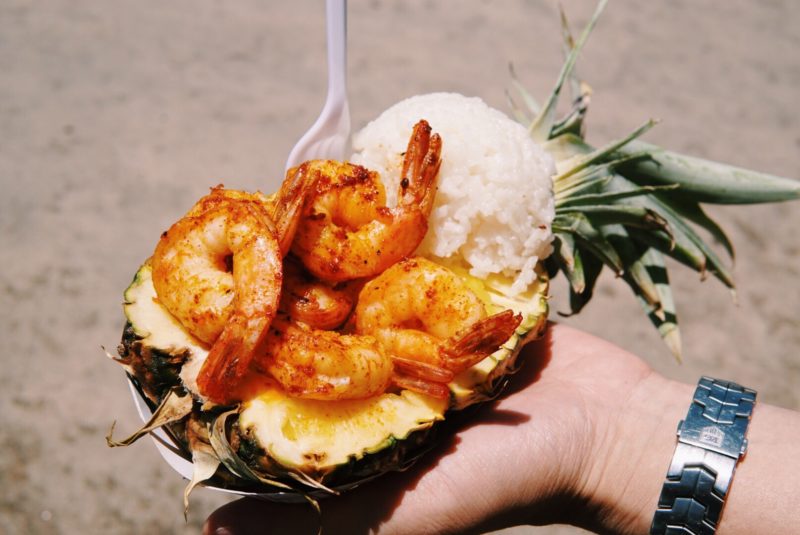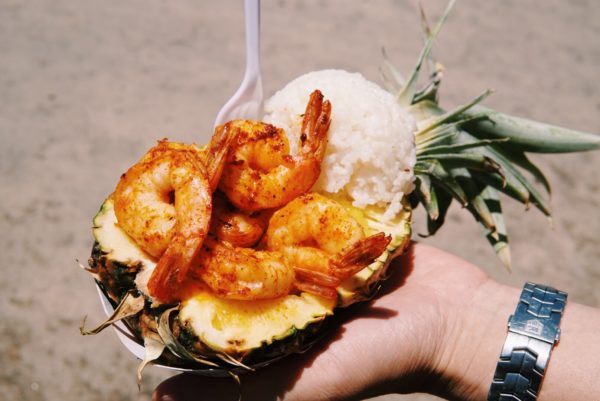 Other highlights included the fried ravioli, fire Cheetos on everything, fried everything you can possibly imagine, lasagne sandwiches, shrimp pineapple bowls, glittery unicorn cotton candy, gigantic donuts, lots of beer, and my personal favorite wine tasting!
The wine tasting is one of my favorite parts of the OC Fair and is organized by the Orange County Wine Society. They also do special food and wine pairings 1-2x a day at the fair. Saturday, August 5th there will be a Fair Food & Wine pairing at 3pm for only $25! These amazing members volunteer their time at the fair each year to bring us the most award winning wines in the state of California.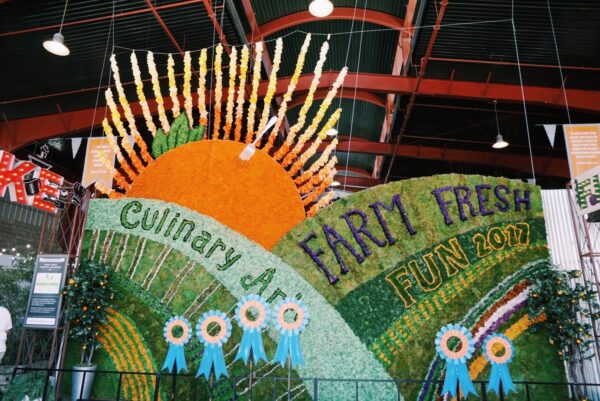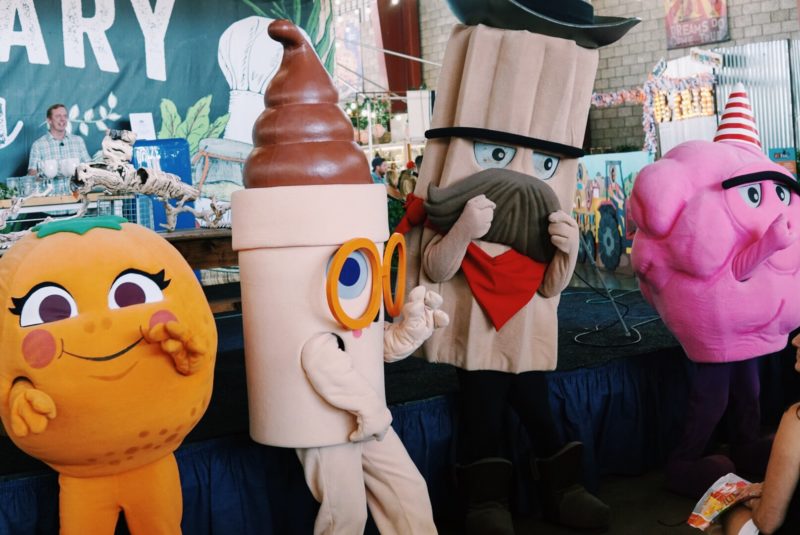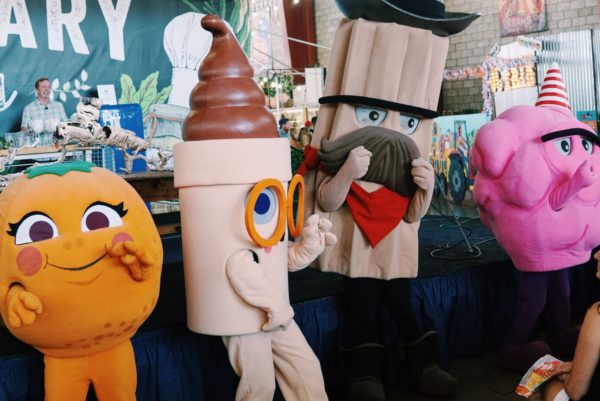 Also be sure to visit the new Farm to Table section at the OC Fair for culinary demonstrations and delicious french pastries!
The Rides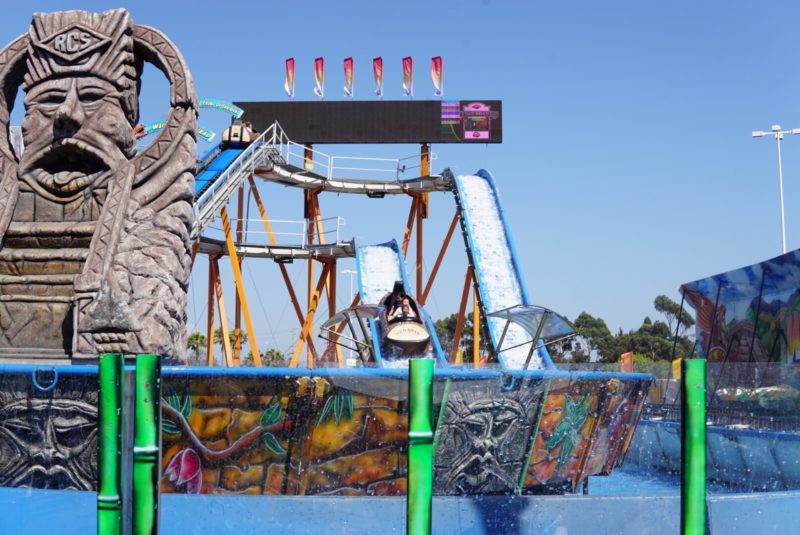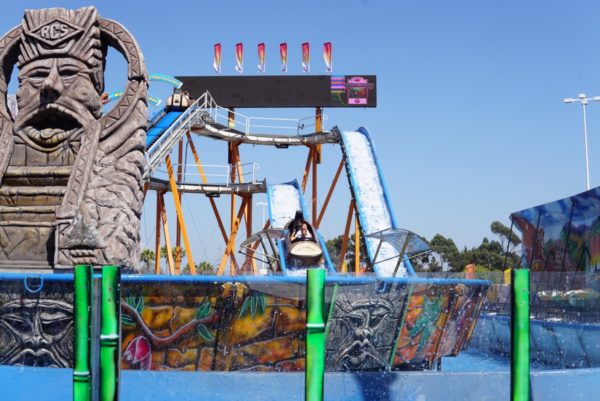 This year the OC Fair introduced more rides than ever before. We went on the new XL Ferris Wheel and were able to capture amazing photos of the entire fair. Fair goers will definitely not be disappointed with all the ride options.
Have you visited the OC Fair yet? We are giving away 2 Tickets to The OC Fair, be sure to

subscribe

to our mailing list so you don't miss our giveaways!