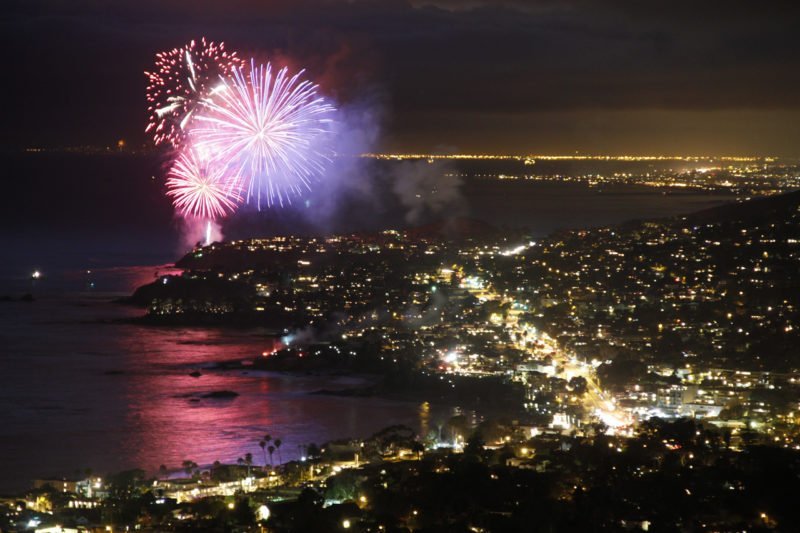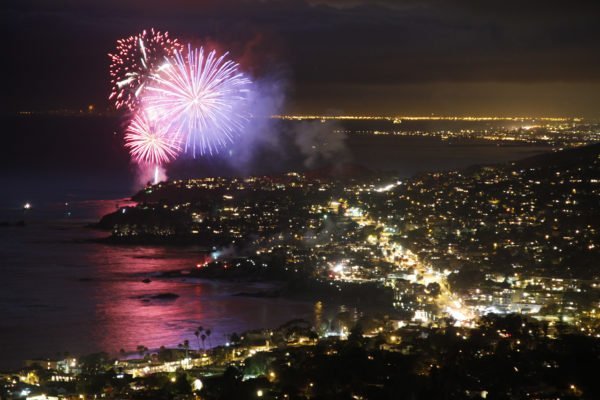 What could be better than viewing spectacular fireworks in Orange County while enjoying a delicious dinner? We've found 5 amazing restaurants that will not only satisfy your pallets but also give you a stunning view of the best firework shows in town. Dishes range from all-American to seafood and even an African steakhouse to mix things up. When you want to avoid the crowds, these restaurants will not disappoint on the 4th of July.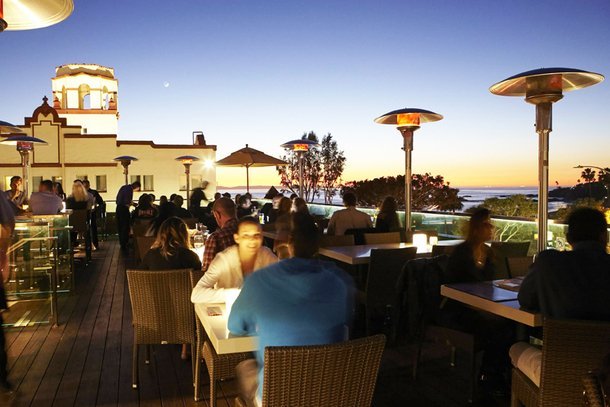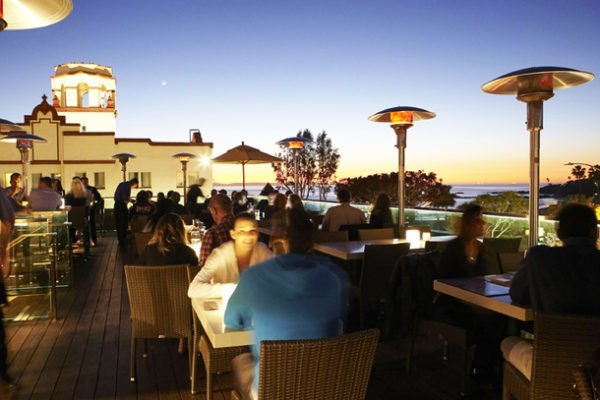 We recently decided to visit the Skyloft in Laguna Beach and know it is going to be an awesome spot for amazing fireworks and delicious dining. Skyloft is located in Laguna Beach and gets you a bird's eye view of the gorgeous ocean. Savor the black cherry glazed salmon, lobster bake or something more traditional with tender ribs. Finally, enjoy live music by Joseph Soul while feasting your eyes on the view of fireworks in Orange County. For group dining, visit their website to accommodate for larger groups.
Reservations go to their website at skyloftoc.com or call (949) 715-1550.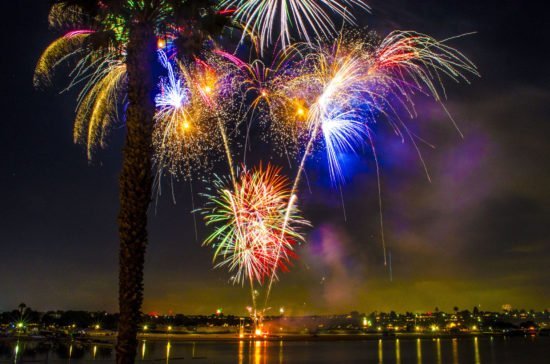 Celebrate Independence Day on The Back Bay at Newport Dunes. Guests will be able to enjoy live music, a dynamic firework display and an awesome 4th of July BBQ Buffet at Back Bay Bistro. The buffet includes a fresh seafood station, enticing carving station and hot off the grill swordfish steak, chicken diablo, and much more. Finally, finish off with classic apple pie and ice cream for dessert. We recently covered their new spring menu from Backbay Bistro which is always a hit in our book. There are 2 seatings available for the buffet with the first seating starting at 4:30 pm.  Adult buffet $45, children 10 years and under $22.50.
Reservations visit their website or call (949) 729-1144.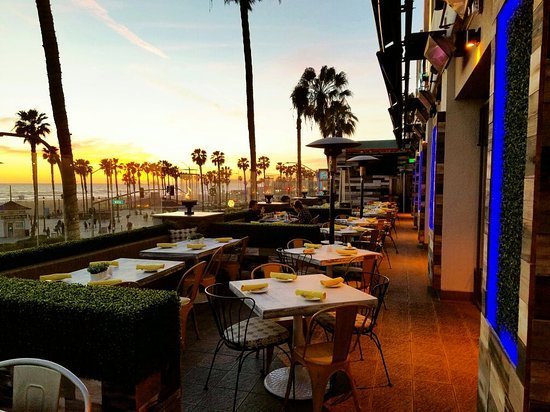 With the best in Kobe-style hand cut steaks and fresh seafood, BLK is the place to be. For starters, there's juicy Kobe meatballs and lobster mac n cheese. Then for the mains, make room for the sizzling Kobe burger, seafood platter or tender short ribs. Finally, sit back and relax on the heated terrace where you'll enjoy the firework celebration with an ocean view. Be amazed by the spectacular and grateful that America has such delicious food. Seating is limited so reserve now.
Reservations email at blkhuntingtonbeach@gmail.com or call (714) 960-0996.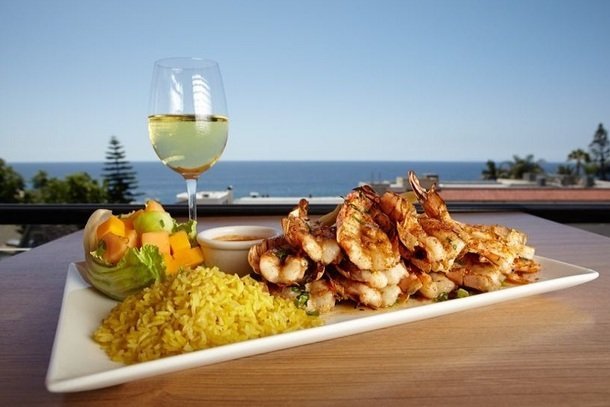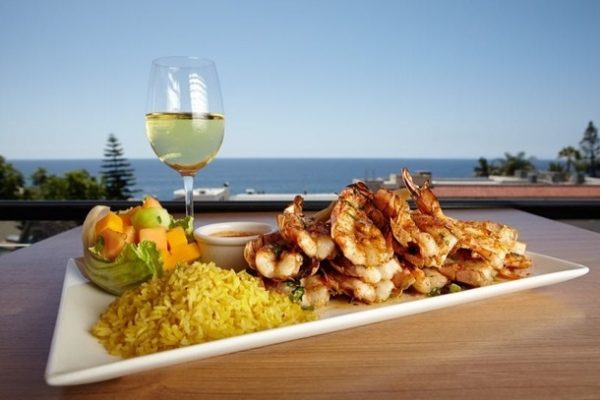 3. Mozambique
Next, revel in this African steakhouse located in Laguna Beach. The veranda is the perfect place to take in the panoramic scenery. Begin by delighting in their signature favorites such as peri-peri prawns, Chilean sea bass or the Mozambique steak burger. Then, try their colorful cocktails with fresh guava and citrus rum. Relish in the South African atmosphere and satisfy your wild side with the bold spices and exotic atmosphere.
Reservations visit their reservation website or call (949) 715- 7777.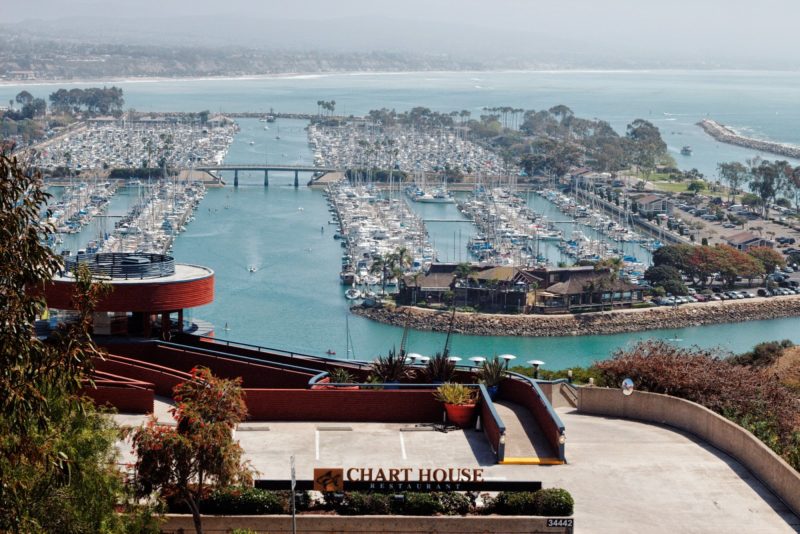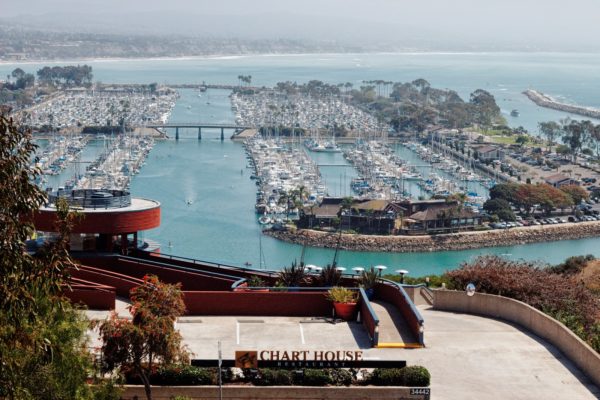 Overlooking the Dana Point Harbor, the Chart House offers the best views in town to see the fantastic fireworks. First, savor the flavors of the finest appetizers including oysters, chilled lobster, and shrimp spring rolls. Then experience the delectable seafood and freshly caught fish while watching fireworks in Orange County that are sure to be the display of the century. With two seatings starting 4 pm, reserve a seat for this celebration. Dining is indoors with panoramic windows for your ultimate viewing pleasure.
Reservations visit their website or call (949) 493-1183.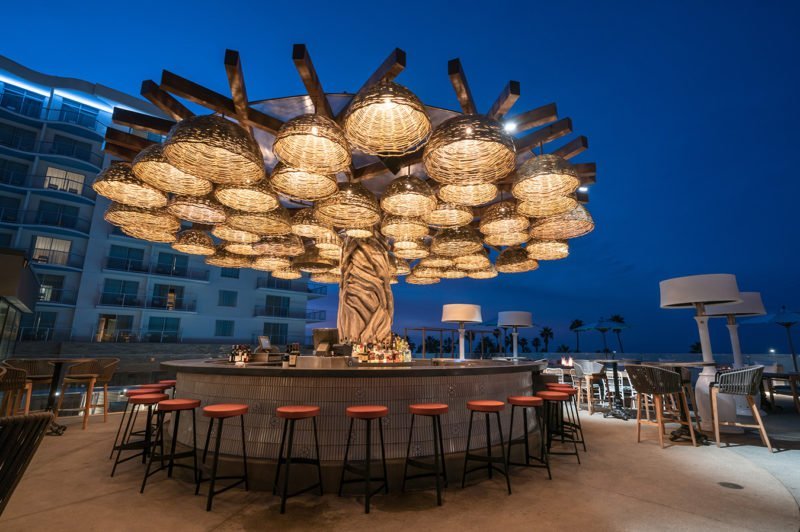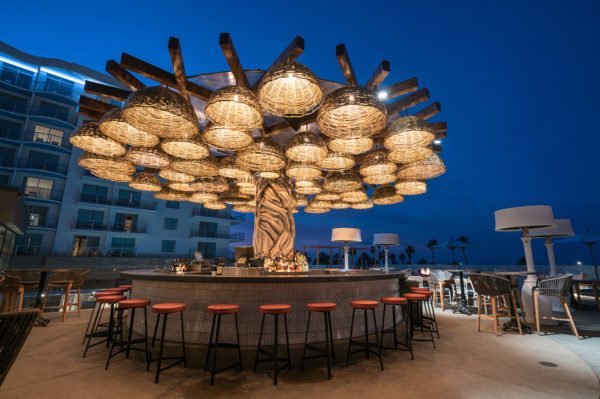 5. Tanner's 
If you haven't decided yet, head to Huntington Beach to gaze at the marvelous fireworks in Orange County. Located in the Paséa Hotel, Tanner's is the effortless combination of beach life and fine dining. The food is cooked over an open woodfire to capture all the flavors in each dish. To begin, dine on the tri-tip fajitas, ahi poke stack or cajun blackened rib-eye for two. Lastly, grab your drink and enjoy the firework display starting around 9:00 pm.
Reservations visit their website or call (714) 698- 6130.
Where will you choose to watch the upcoming 4th of July fireworks in Orange County?