Five Crowns summer menu is full of fresh seasonal ingredients introduced by their new Executive Chef Anthony Endy. We are never disappointed by the brilliance of Five Crowns, so I knew I was in for an extra special treat. With exquisite new dishes and colorful summer cocktails, this iconic Corona del Mar restaurant is a must visit for Orange County diners.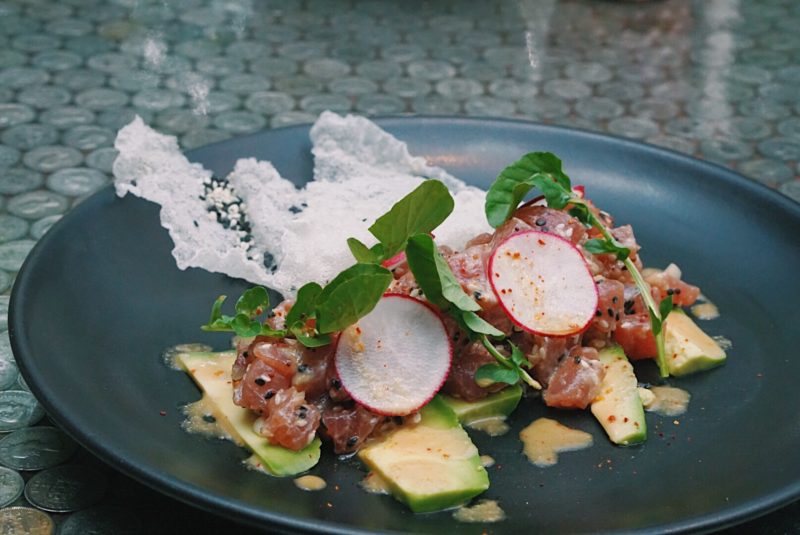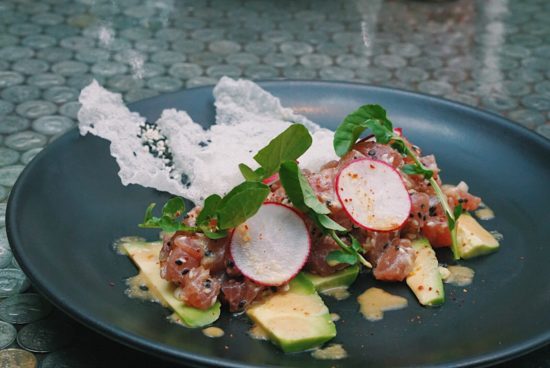 Our evening began with invigorating summer cocktails, freshly roasted tomato soup, and the popular tuna tartar served with avocado, sesame, and rice crackers.  We love the farm to table dishes that Five Crowns have been introducing into their menu. While I absolutely die for their delicious prime rib, I love the variety of seasonal dishes that have now become a part of their delicious menu options.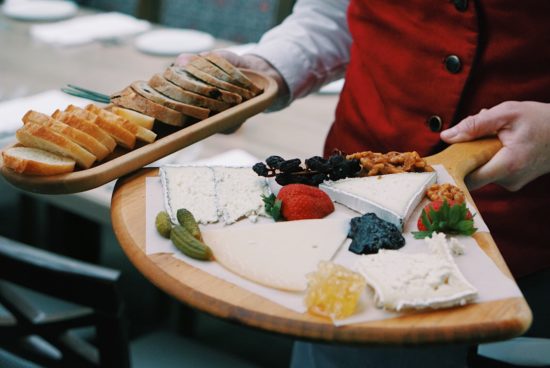 Next, we celebrated the new Curated Cheese Take-Over which is being featured at Five Crowns the 3rd Wednesday of every month. I have attended the last three Wednesdays to indulge in the cheeses presented by these unique specialty creameries. If you are a fan of cheese & charcuterie boards, this event is not to be missed. It provides guests with an opportunity to sample one of a kind cheeses from smaller artisan creameries found throughout California. This evening featured delicious selections like the Truffle Tremor and Bermuda Triangle from the Cypress Grove artisanal creamery in Humbolt County California.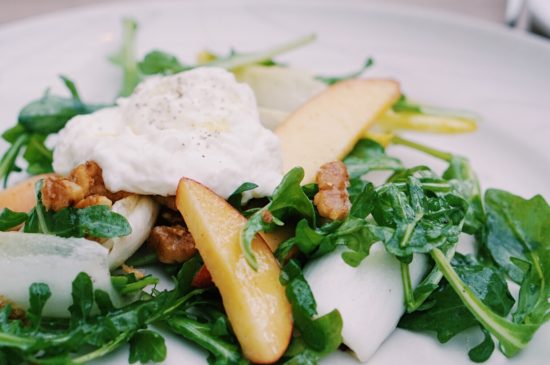 Buratta & Peach Salad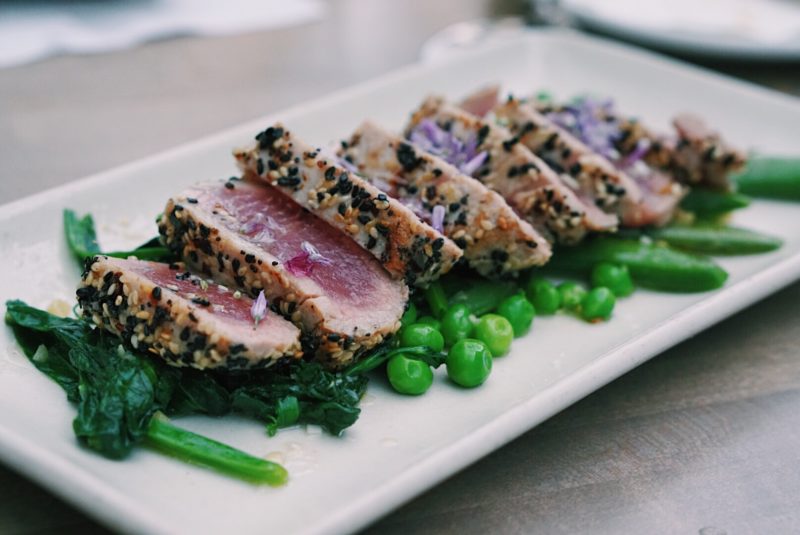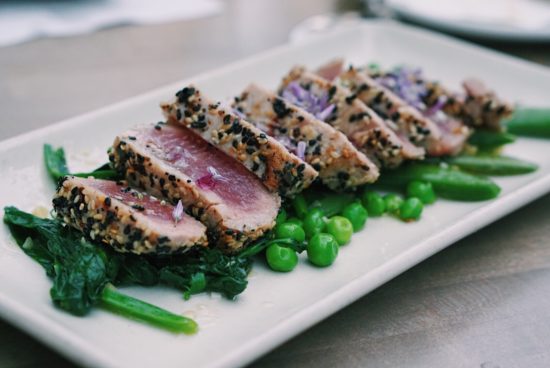 Seared Ahi Tuna
Then it was on to the light and seasonal Peach & Burrata Salad made with endive, arugula, walnuts, and D'anjou vinaigrette. This salad was crisp, sweet, and the perfect addition to a refreshing summer menu. After we were served their Seared Ahi Tuna, which was one of my favorite dishes of the evening. The quality of the ahi was outstanding and I loved the fresh robust English peas that accompanied the dish perfectly.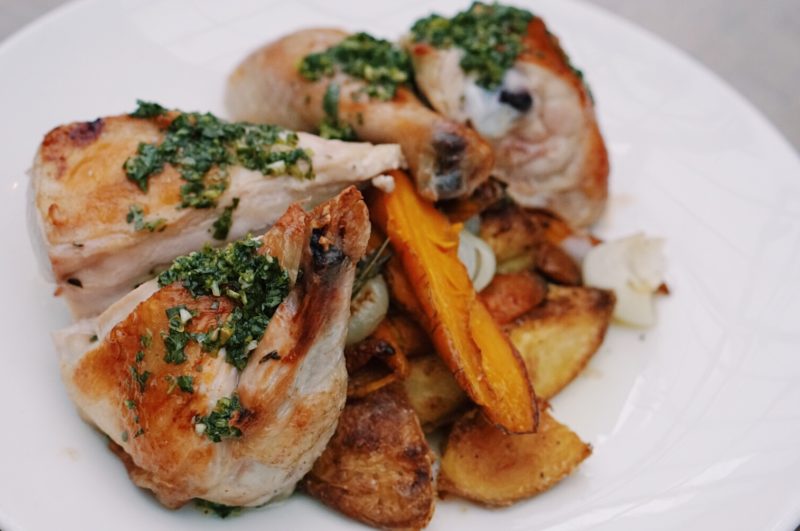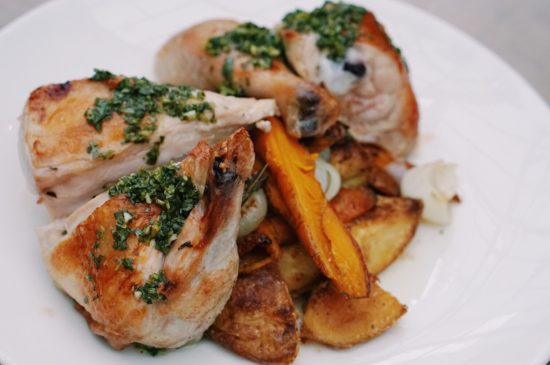 Jidori Chicken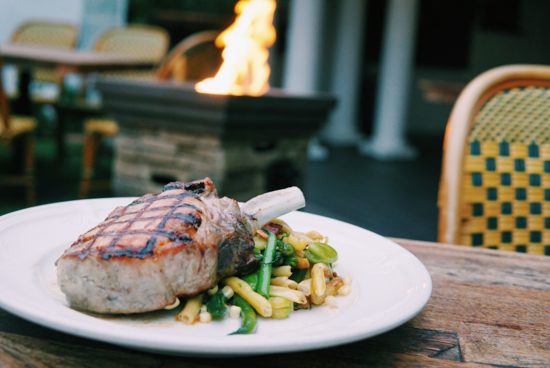 Grilled Pork Chop
After appetizers, it was time to bring on the main courses. First, we enjoyed their delicious Roasted Jidori Chicken coupled with carrots, cipollini onions, duck fat roasted potatoes, and sauce vert. The chicken was tender, juicy, and made even more magnificent by the vert sauce which I could not get enough of. Following the chicken, we also sampled their gigantic Grilled Pork Chop which was a superb dish. I especially loved the summer succotash made up of haricot vert green beans, fresh lima beans, and smoked bacon.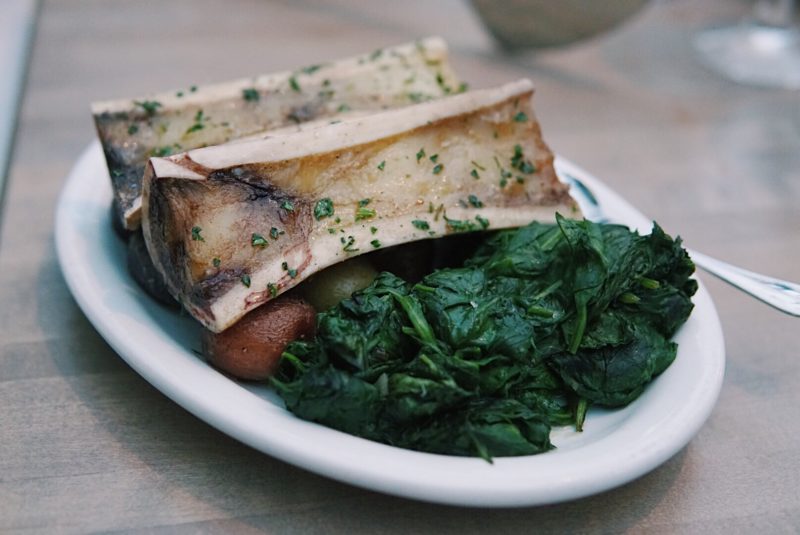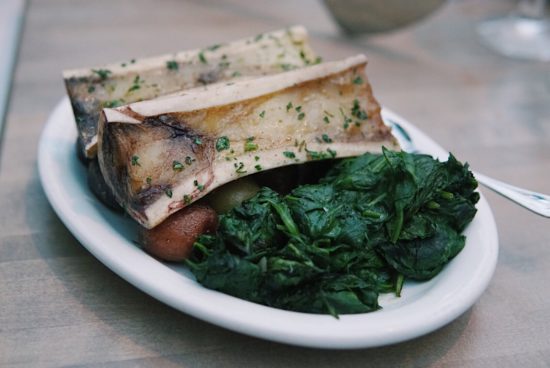 Bone Marrow
Finally, as an extra special treat, we also indulged in succulent Bone Marrow served with roasted potatoes and spinach. This is a dish my best friend would have went absolutely bonkers for. He absolutely loves bone marrow so sorry, not sorry I get to tease him with these great pictures! Then to accompany the bone marrow was an enormous T-Bone steak cooked to perfection.
Of course, everything Five Crowns touches is going to be culinary gold. I am however, more than happy to do the difficult job of bringing you all the yummy goodness. Which one of these new summer dishes would you try first?