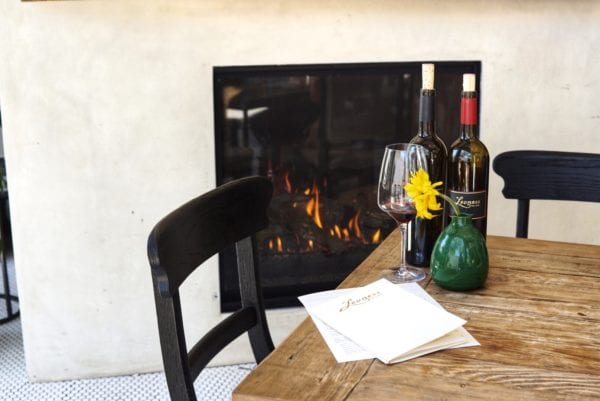 Wine lovers throughout Southern California are flocking to Temecula restaurant, Leoness Cellars, to indulge in their classic French cuisine. Each dish begins with housemade broths and sauces by chef Daragh Matheson allowing each dish to shine with authentic flavors. As you enter, you will immediately be transported to an elegant wine country restaurant with hints of rustic flare throughout the space. Diners can enjoy views of their open concept kitchen while taking in the breeze from 14 open wall to ceiling doors. Every element from the silverware to the tables was specially designed to create the perfect dining experience in Temecula's beautiful wine country.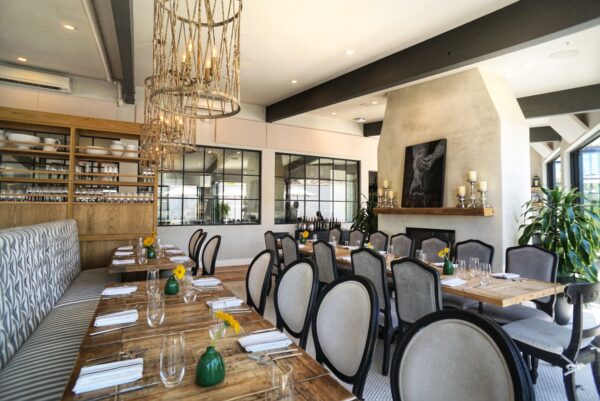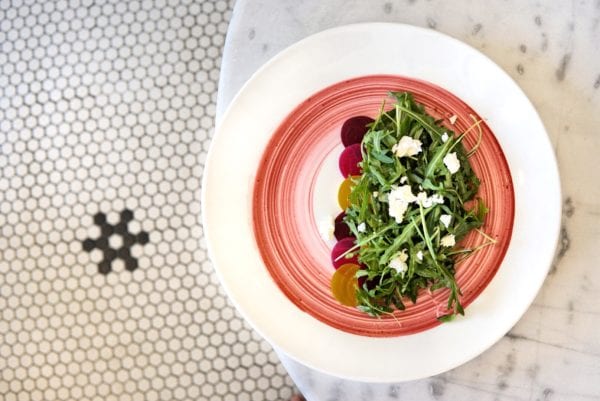 Leoness Cellars offers a wide variety of season salads using fresh ingredients and housemade dressings.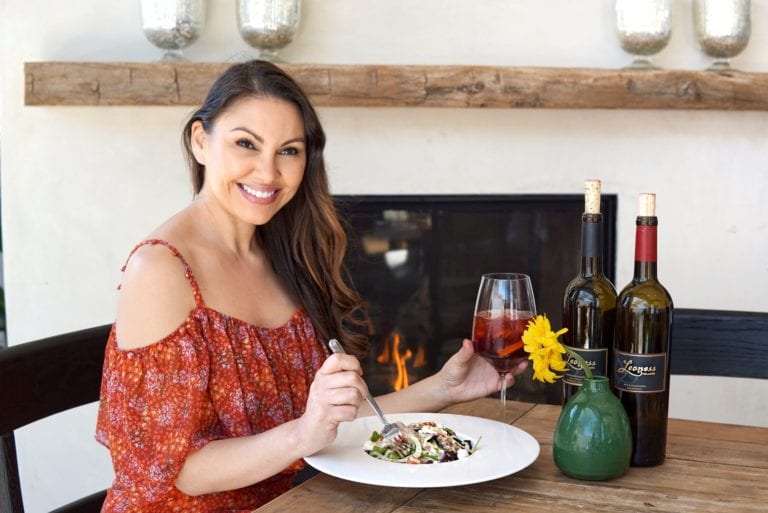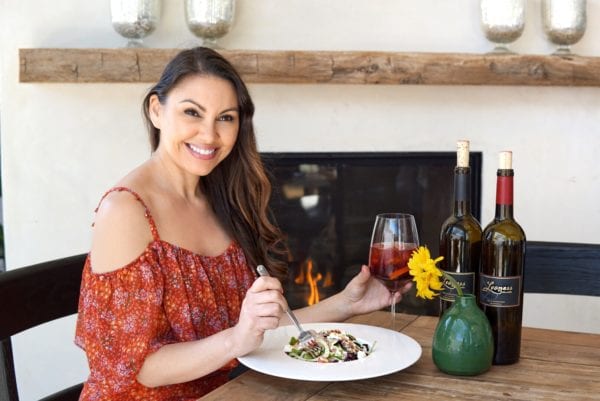 To begin, I opted for the Duck Confit Salad made with mixed greens, grapefruit, shaved fennel, goat cheese, dried cranberries, with a refreshing citrus dressing. The addition of grapefruit was a great compliment allowing the natural sweetness to peak throughout the dish. The fresh Beet Salad is also a terrific selection. It features pickled baby beets, Drake Farm goat cheese, beet vinaigrette, and arugula. This dish was not only delicious but was plated beautifully as you can see from the photo above.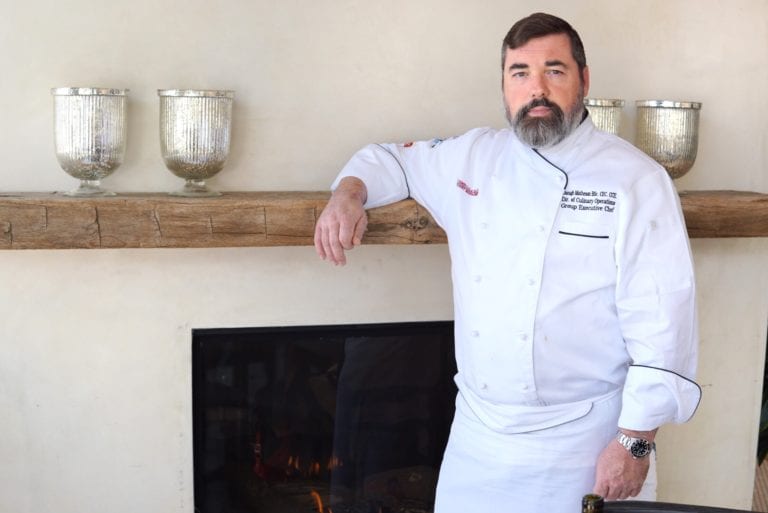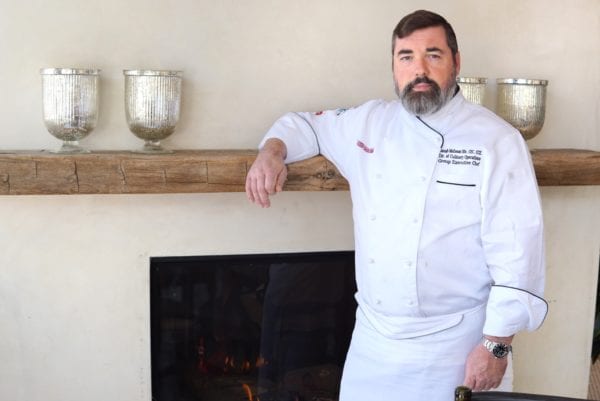 Chef Daragh Matheson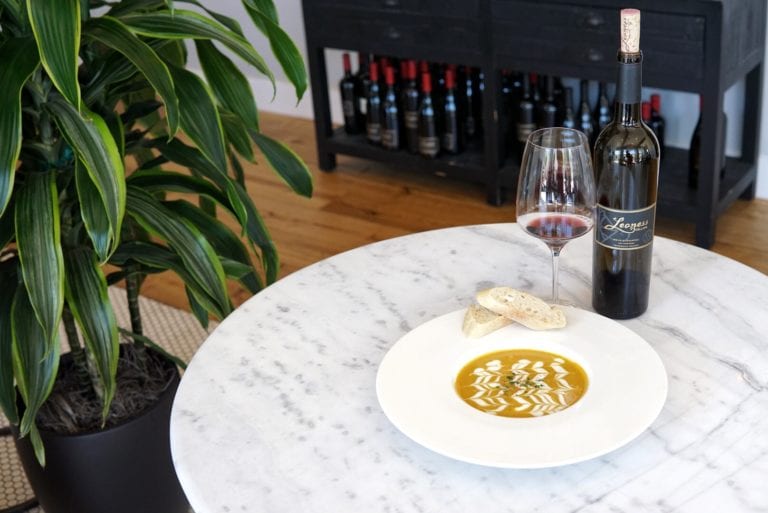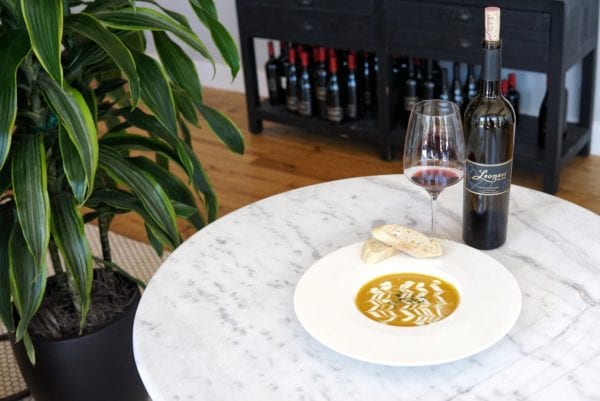 Next, Temecula restaurant manager, Nick Brown, also brought over their Curry Potato Soup of the Day. This soup is a great example of the dedication taken at Leoness Restaurant to create each dish from scratch. Their Potato and Curry Soup was bursting with flavor. I can imagine that all of their soups represent the same level of quality.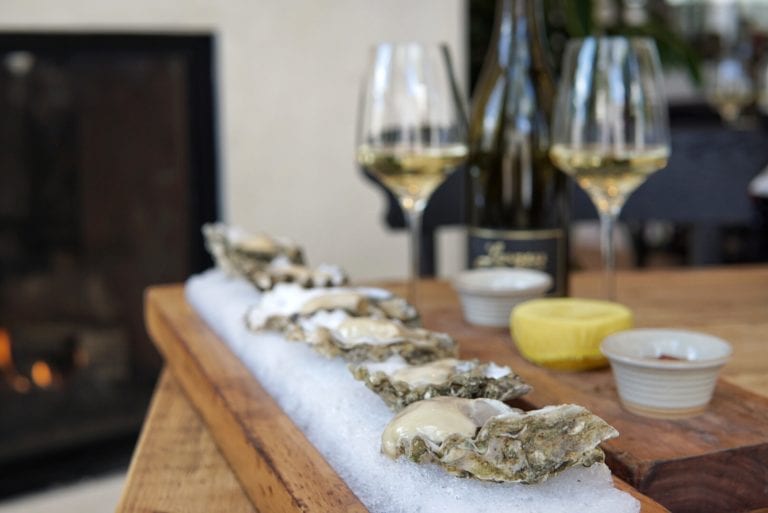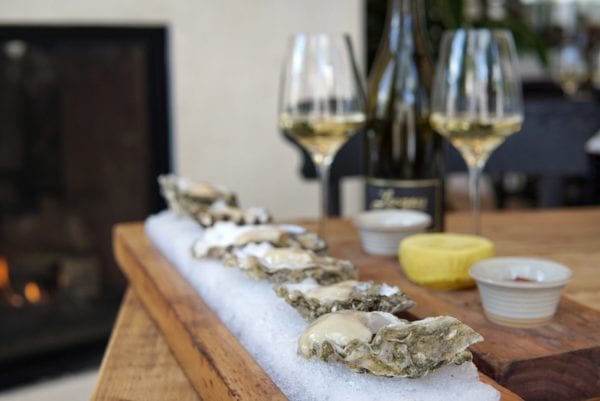 Since we were visiting Leoness for a late brunch it was only natural to enjoy an order of their plump Fanny Bay Oysters. Enjoy paired with their beautiful 2016 Melange De Blanc.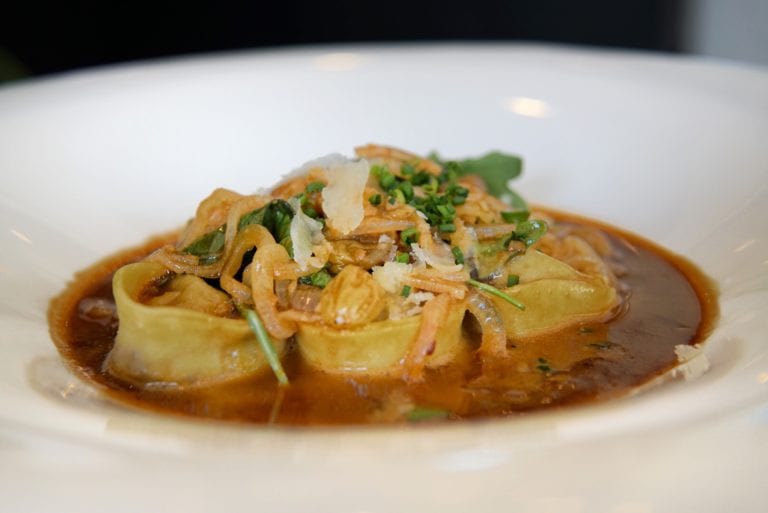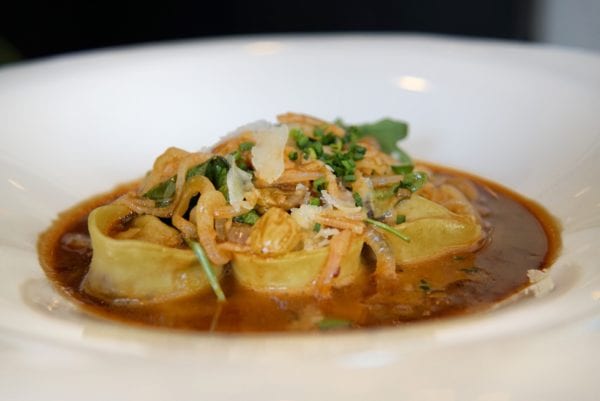 Finally, for our main entree, we enjoyed the Tortellini with red wine braised lamb chuck, shallot, and morel cream sauce. Each tortellini is homemade and pinched by hand. This decadent dish was outstanding and went perfectly with their 2015 Zinfandel. This red wine was my favorite of the evening. It featured a more full-bodied and fruit forward profile than typical peppery Zinfandels. In addition to their fantastic cuisine, this Temecula restaurant is, after all, an outstanding winery. They offer some of the best wines selection in Temecula Valley.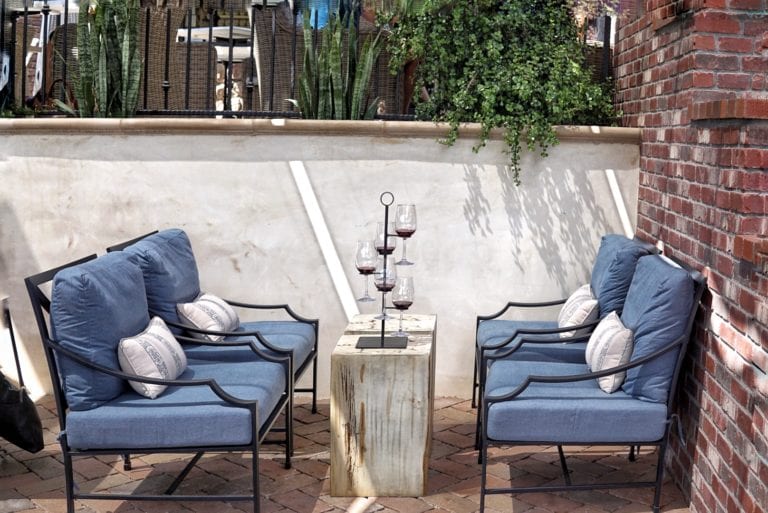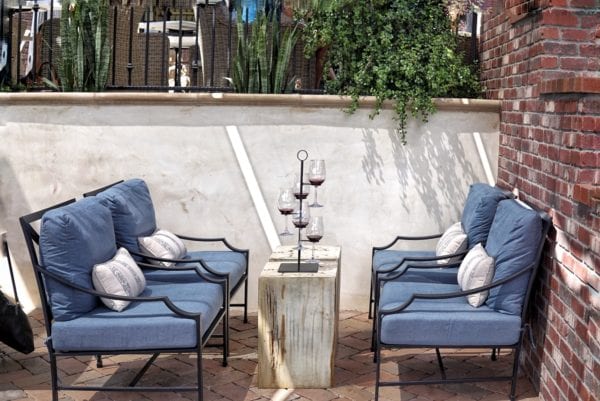 If you are smart enough to become one of their members, wine aficionados can also enjoy their newly remodeled members only terrace.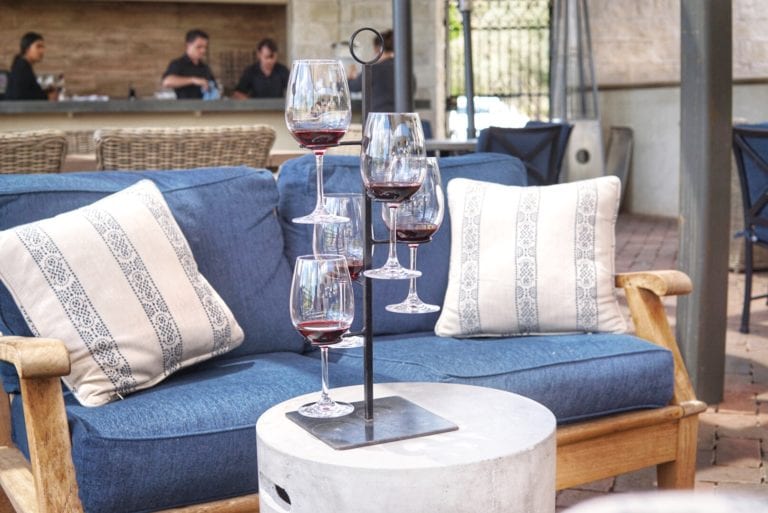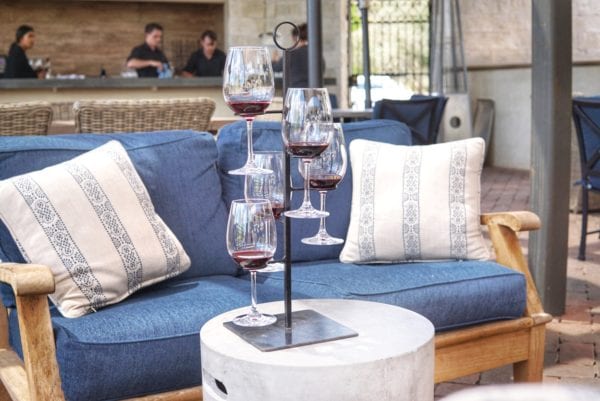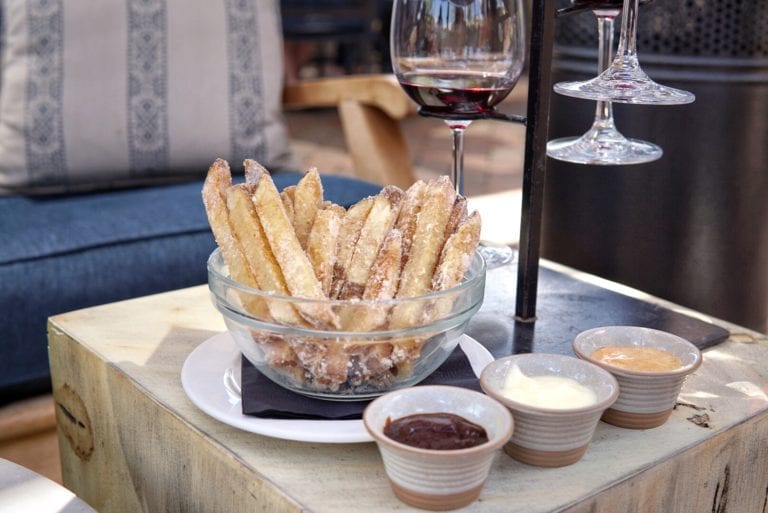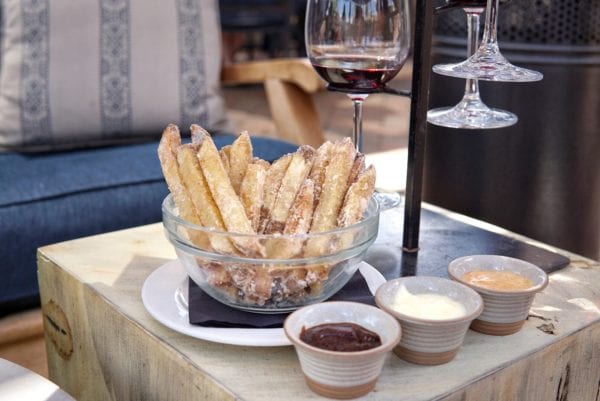 This area offers a breathtaking view of their vineyards, wine tasting flights, and a selection of appetizers. Guests will applaud their awe-inspiring charcuterie cheese board and fresh cut fries. These fries are anything but ordinary. They are made through a 3-day process and can be ordered in several different flavors accompanied by 3 different dipping sauces. My favorite combination was their salt and vinegar fries dipped in their housemade garlic aioli.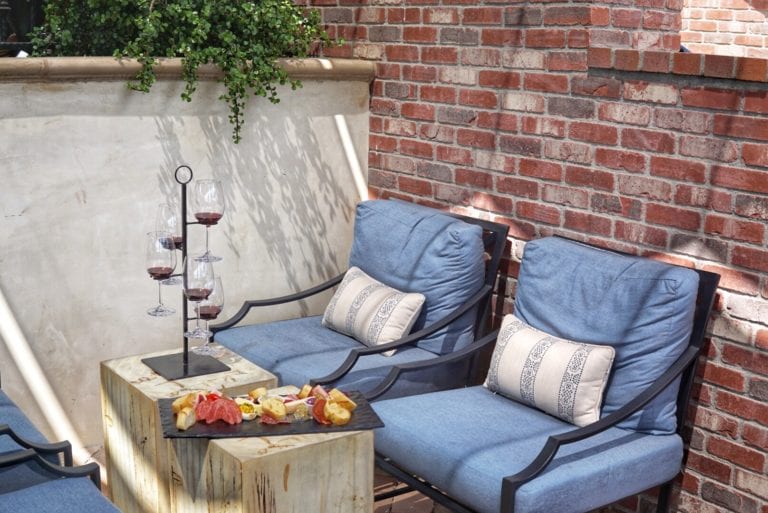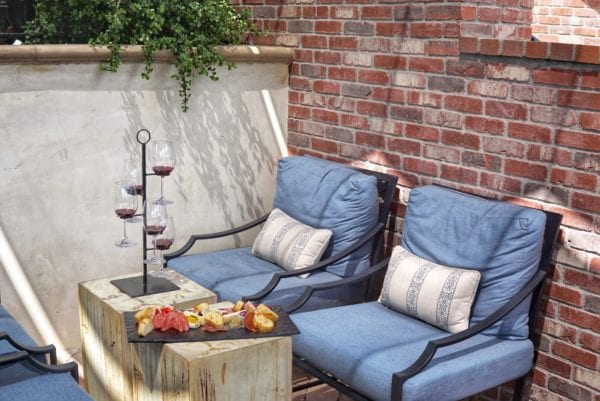 Reservations are a must at this Temecula restaurant so be sure to plan your trip accordingly and enjoy!
Leoness Cellars
38311 De Portola Road
Temecula, CA 92592
Reservations (951) 302-7601