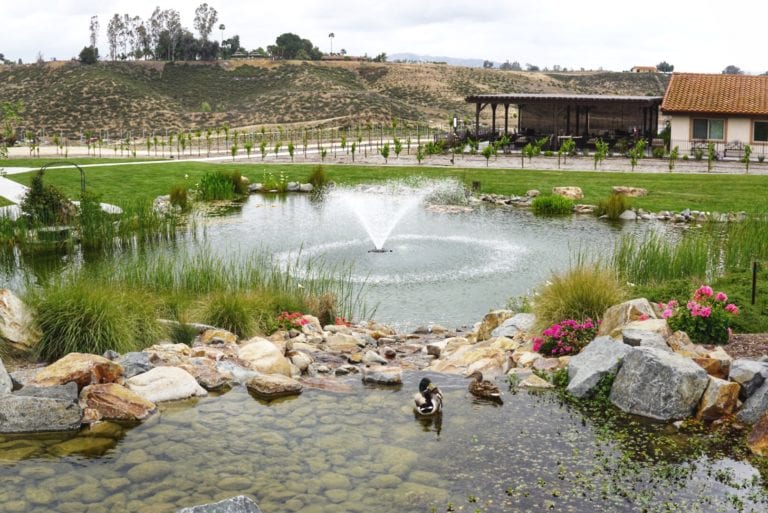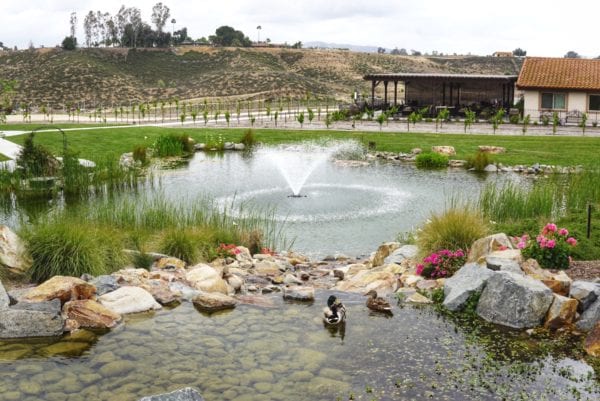 Avensole Winery & Restaurant is one of the new up and coming wineries in Temecula. The moment you view their beautifully landscaped koi pond and fountain from the roadside, you"ll immediately want to make a visit. I discovered Avensole Winery a few years ago on one of my first trips to Temecula and I've been in love ever since. The outside property is simply beautiful. Even more charming are the southern accents and ornaments that adorn the interior. These personal touches by the owner's wife, Susan Lytton, give Avensole Winery an elegant and inviting ambiance.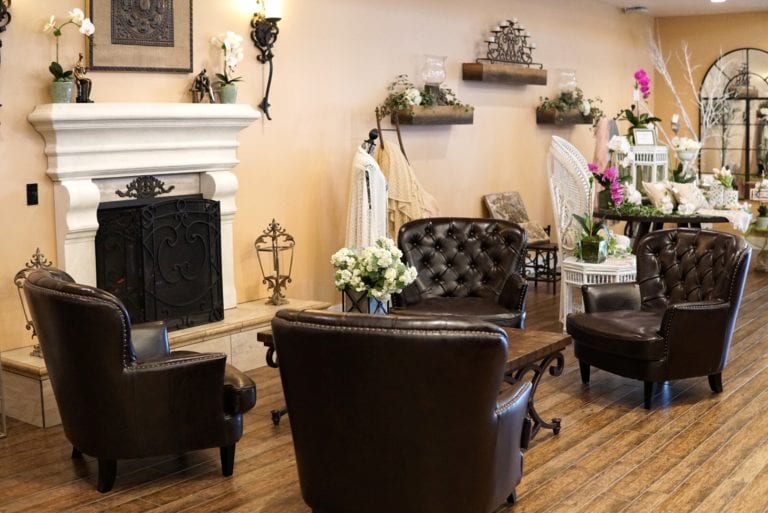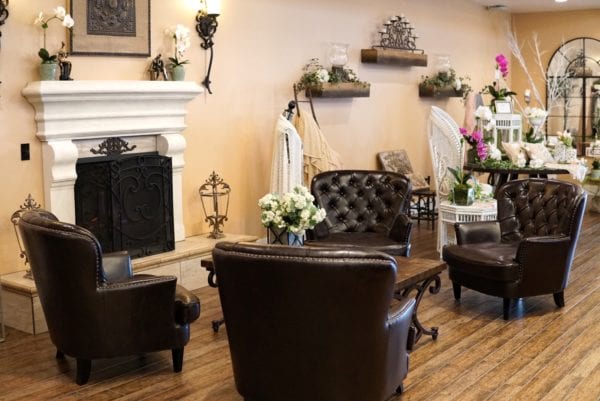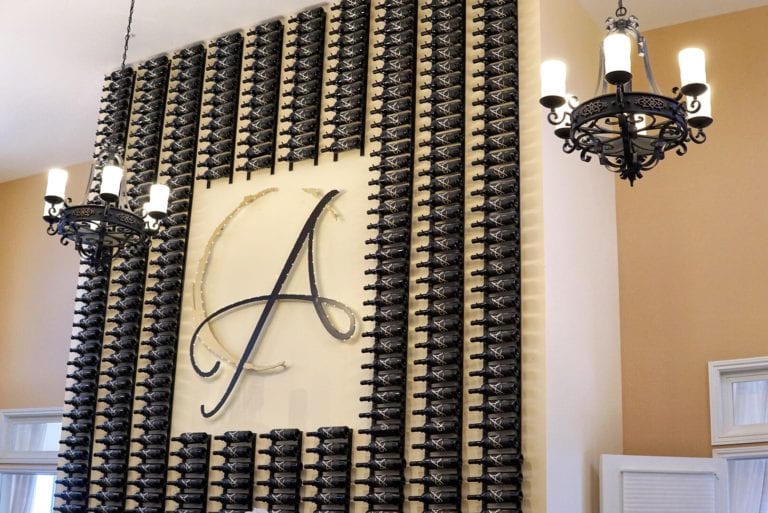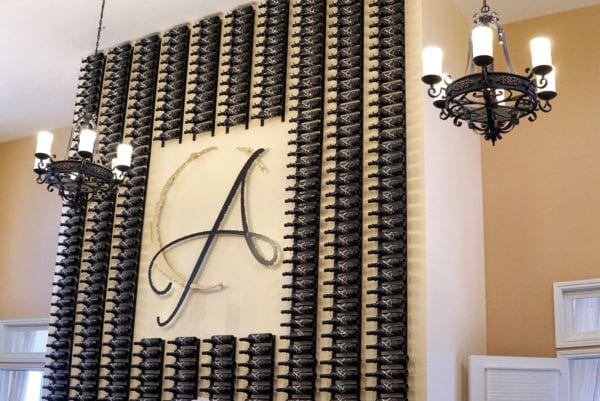 When you step inside the winery you"ll first notice the enormous floor to ceiling wine display.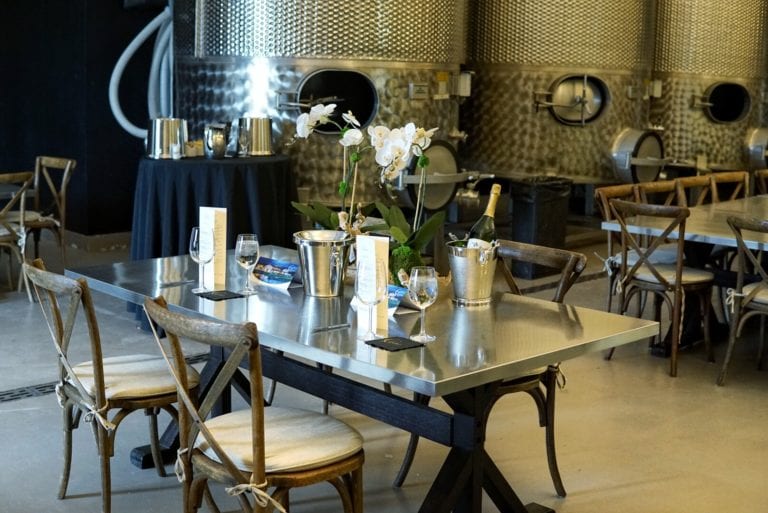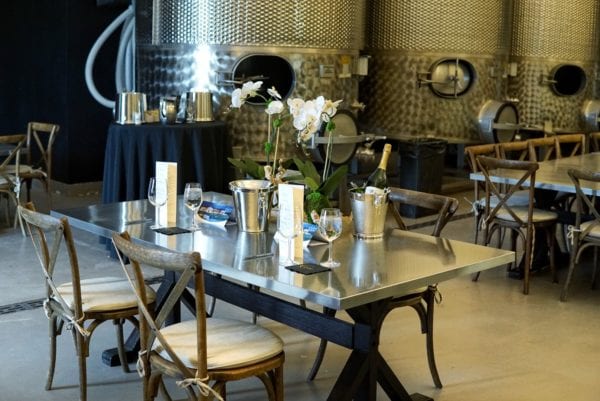 All of their wines have such complexity. Avensole Winery prides themselves on the unique flavors highlighted in each of their wines. The South Swell Cabernet was our favorite and featured fruit forward notes with great robust tannins and hints of peppery spice at the finish. Their Malbec was also fantastic with a subtle sweetness and an abundance of spice.
While in the restaurant, located right next door, guests can also indulge in a flight of 6 different wine tastings for only $26.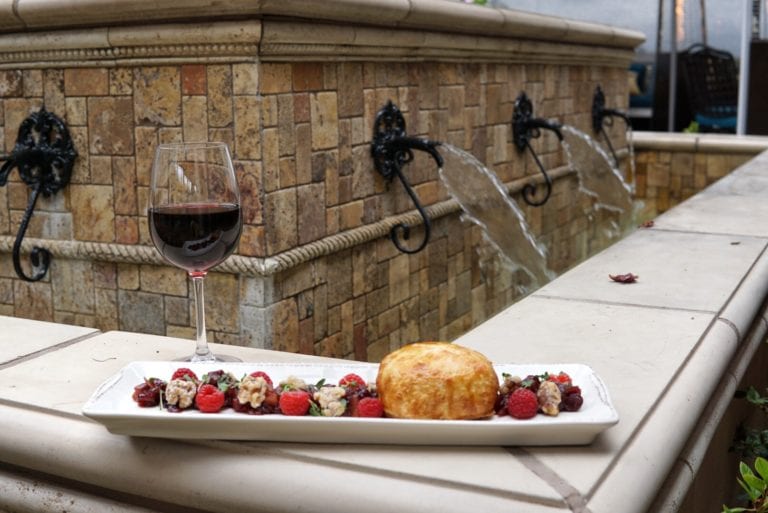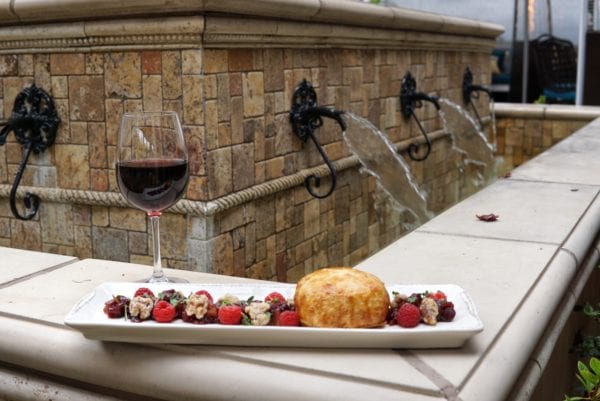 I absolutely adore the menu at Avensole Winery and their seasonal options are fantastic. For starters, we were eager to dive into the Brei en Croute. This baked triple creme french brie wrapped in phyllo dough was the perfect dish to enjoy in wine country. It was accompanied by a cranberry pear chutney, candied walnuts, fresh raspberry, and toasted artisan baguettes. The chutney was incredibly unique and brought to life by the addition of caramelized onions. It was clear much thought went into composing this very clever dish.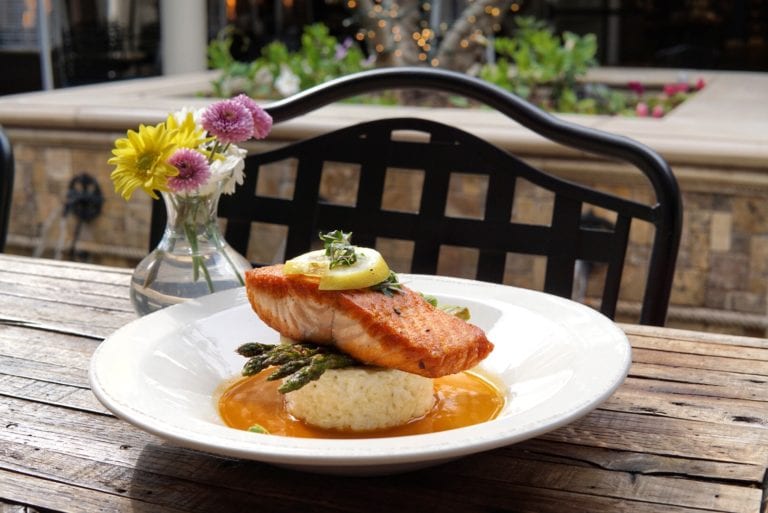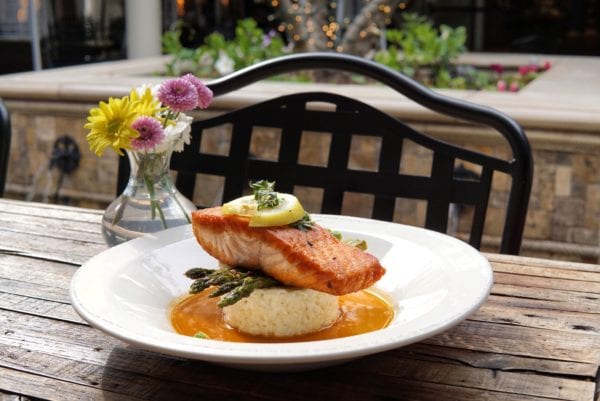 For our first entree, we ordered the Pan Seared Salmon. The skin was perfectly crisp and served with parmesan risotto, grilled asparagus, and a tomato dill broth. The broth was an unexpected pleasant twist that really elevated this entree. The dill was so subtle but perfectly complimented each component making for the perfect bite. We clearly enjoyed this as there was not one morsel left.
We were completely famished and ready to power on to the next entree.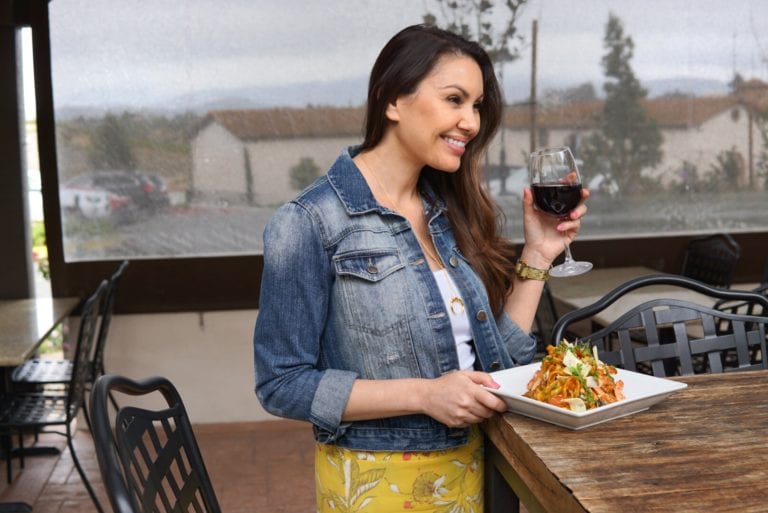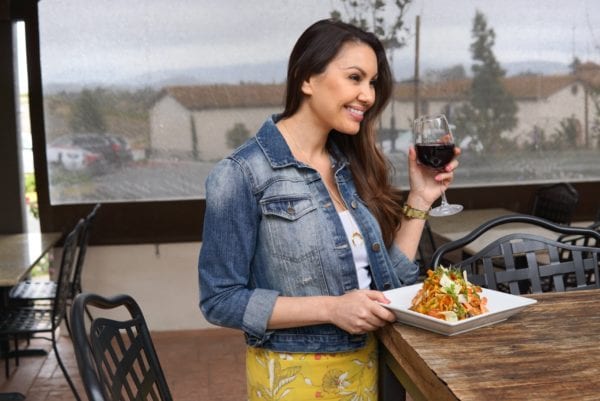 Next, we ordered the Shrimp Arrabbiata with blackened shrimp, fettuccine, spicy tomato sauce, heirloom tomatoes, poblano peppers, caramelized leeks, and basil purée. The moment the dish arrived at the table fragrant basil engulfed the air. I especially loved the hint of poblano which created the perfect Arrabbiata sauce with just a hint of spice.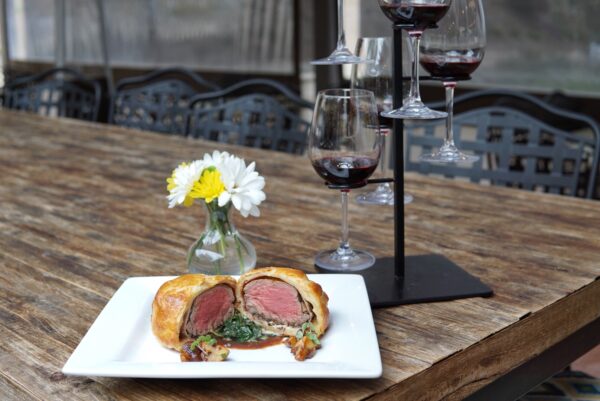 Finally, our last entree was the perfectly prepared Beef Wellington. This beautiful grass-fed filet mignon was wrapped in a crispy puff pastry with duxelle mushrooms, creamed spinach, sautéed crimini mushrooms, and a housemade demi-glace. Wine country doesn't get any better than this!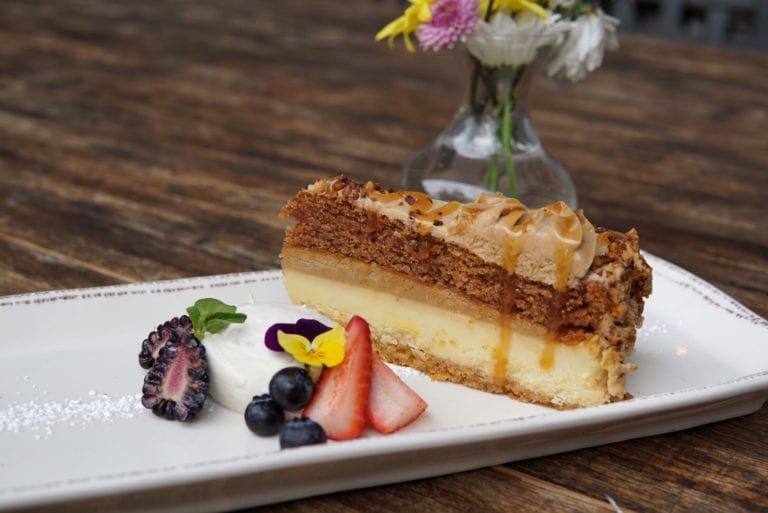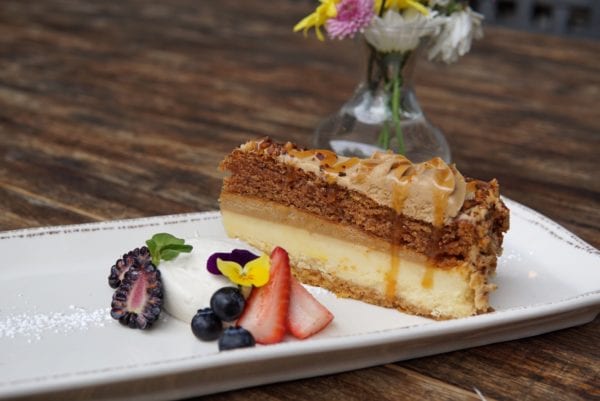 Last, it wouldn't be a perfect ending to an amazing weekend without dessert. The Chef's new Sweet Potato Cheesecake has become my latest obsession. I'm not typically the biggest fan of cheesecake, but I could not resist. I ended up devouring this dessert all by myself and then continued to dream about it the following week! Their cheesecake featured a sweet potato cream, sweet potato cake, graham crust, creme Chantilly, and fresh seasonal berries. Additionally, for chocolate lovers, we also tried their decadent rich and creamy chocolate lava cake.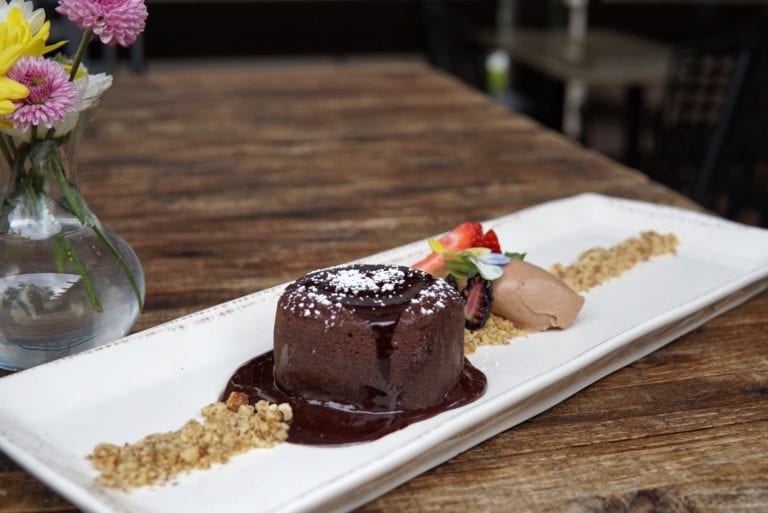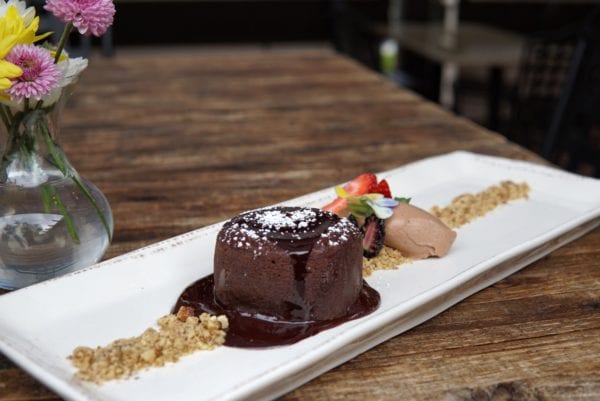 On your next visit to Temecula, I highly recommend visiting Avensole Winery and Restaurant. We know you won't be disappointed!
Avensole Winery & Restaurant
34567 Rancho California Rd
Temecula, California
Reservations: 951-252-2003