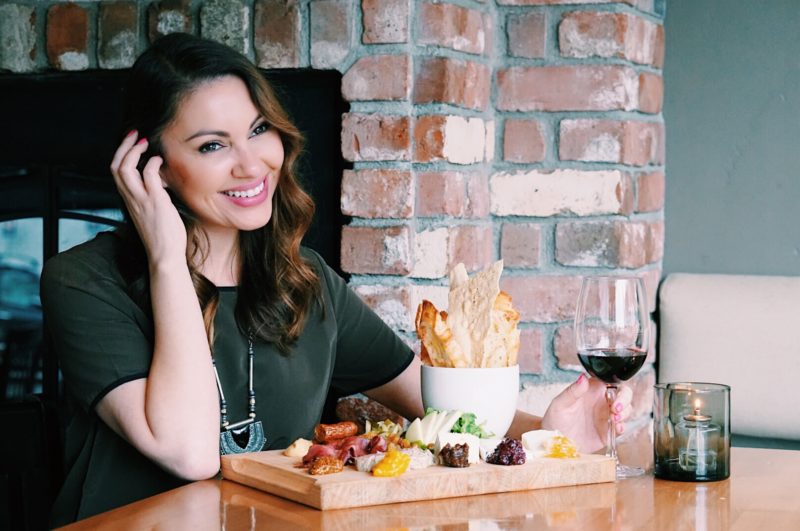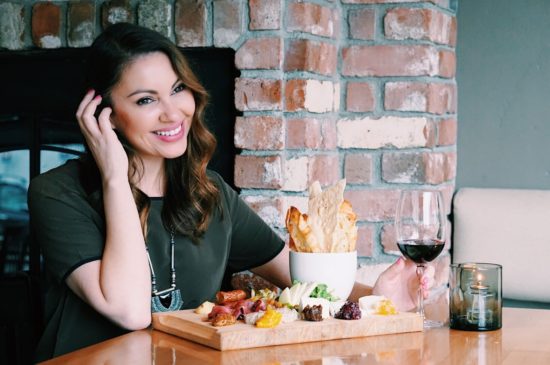 This past week we decided to visit 370 Common in Laguna Beach after taking a look at their delicious menu. To prepare for the upcoming summer months we decided it was time to give the nostalgic city of Laguna Beach some love and take a dive into their culinary scene.Three Seventy Common has always been a top pick for locals. It didn't take us long to figure out why this is such a highly recommended restaurant within the Laguna Beach community.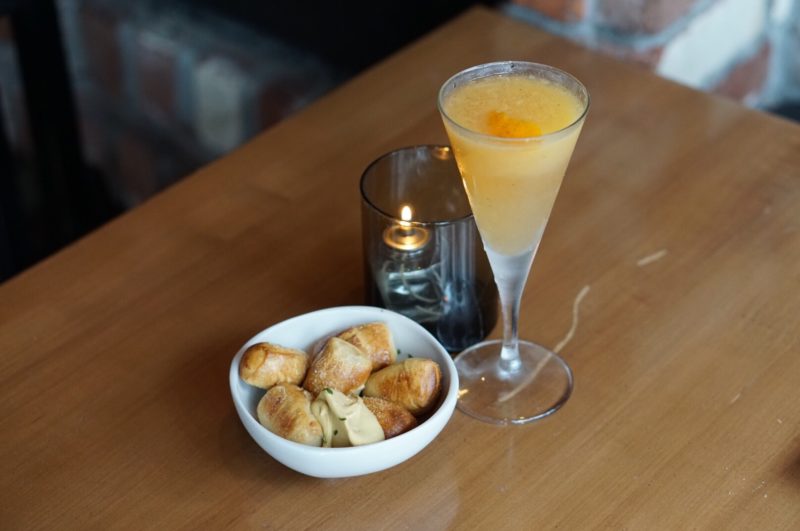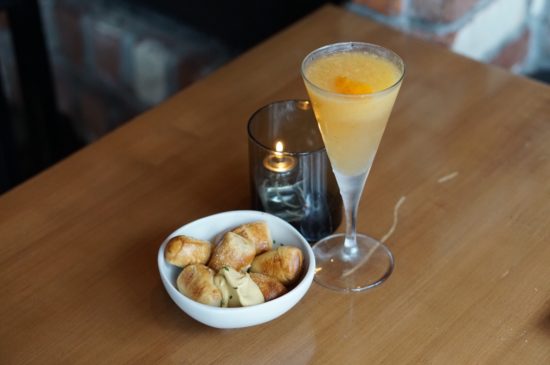 I fell in love with 370 Common the second they put a fresh batch of soft pretzels on our table. They were accompanied by a mustard that instantly cleared my sinuses and I loved every moment. We then decided to start the evening with their Oysters and epic Cheese & Charcuterie Board. The Oysters were freshly dressed with citrus mignonette, truffle, herb, and topped with a section of blood orange. They were pretty and petite, just how I like them.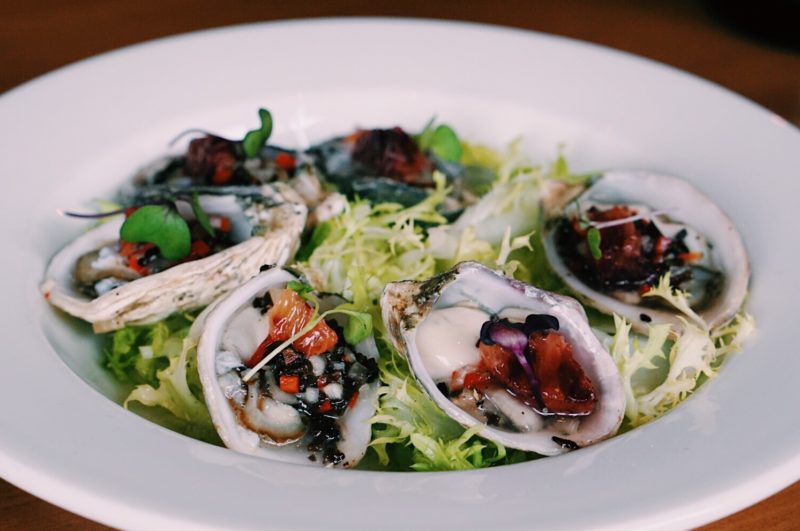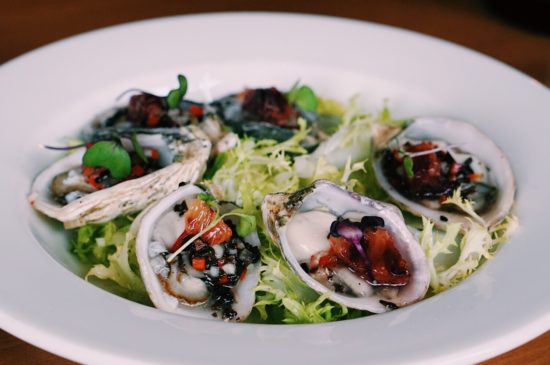 Their Cheese & Charcuterie Board is also extremely impressive and offered a unique selection of high-quality meats and cheeses. I was incredibly impressed that their lengua pastrami (beef tongue) and pate are all made in house. They also boast an impressive list of cheeses which are coupled with their own housemade chutneys and preserves.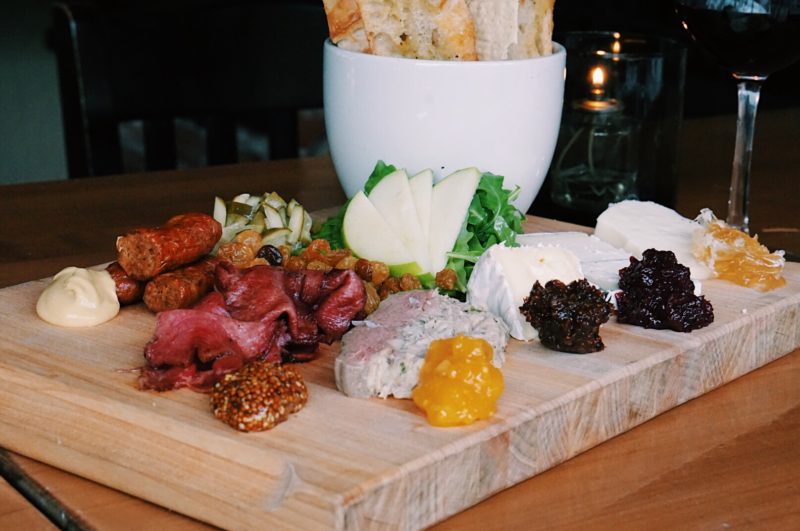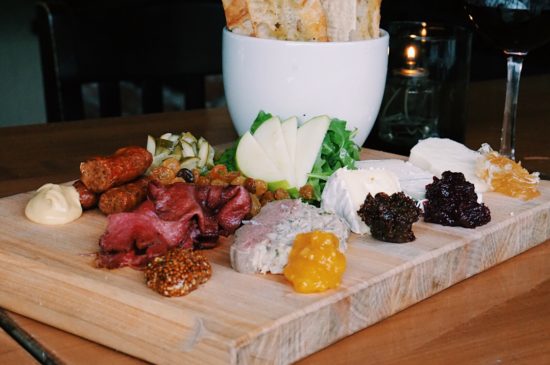 Equally impressive starters include their popular Bone Marrow, Wild Card Tuna Poke, and Natural Pork Belly. In fact, the chef has won best poke at the Annual Poke Festival three years in a row. His creative take on Tuna Poke with chile, macadamia, and sesame is always a favorite among guests. Additionally, 370 Common will also be one of the vendors taking part at OC Weekly's SummerFest . We got the inside scoop that they will be serving a new summer rendition of their Natural Pork Belly appetizer.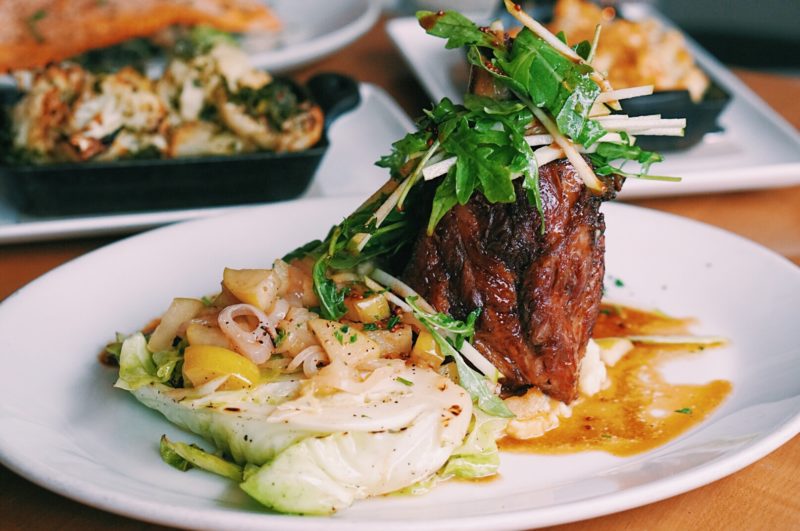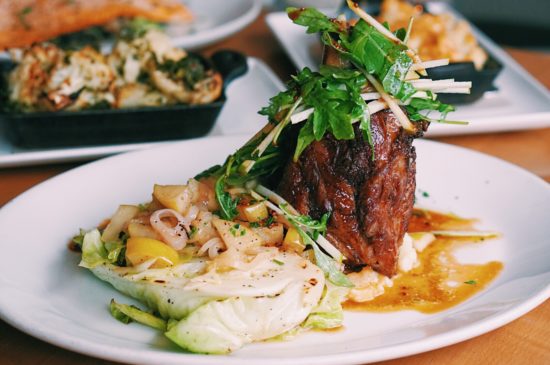 Then for entree's, I went with the Pork Shank as well as the Trout. The pork shank was served with mashed potatoes, cabbage, and an apple mustard-cider jus. This was hands down the most flavorful pork shank I've ever had. I highly recommend this selection. The combination of mustard together with apple complimented the tender fall off the bone pork perfectly. The trout could have easily been mistaken for salmon with its beautiful pink color. It was served with black lentils, mushroom, and an almond butter sauce that provided a delicious change of pace to the more popular Seabass and Salmon options.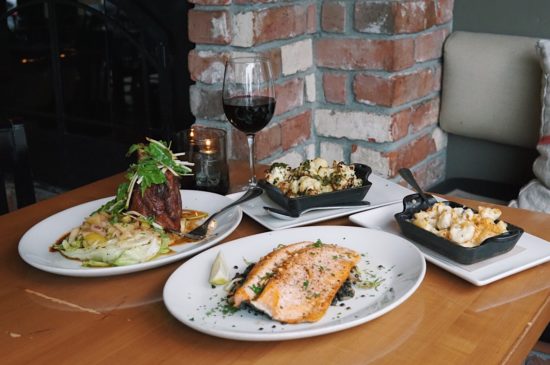 Finally, for dessert, there was no way I was going to leave without ordering The Presley. This unique take on a dessert french toast features brioche topped with caramelized bananas and homemade peanut butter ice cream. It was definitely the perfect ending to a delicious evening.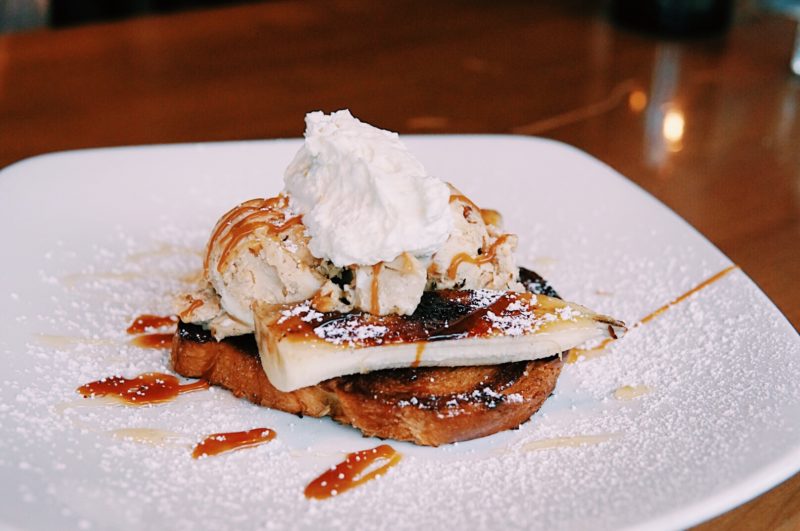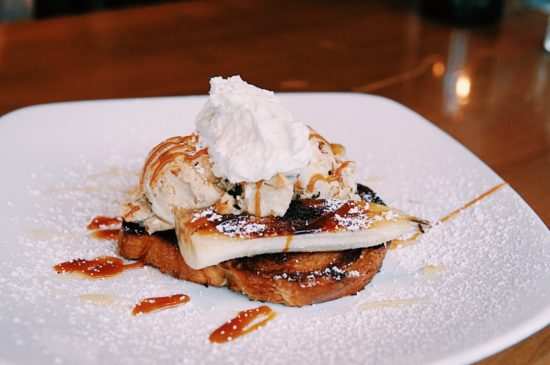 In addition, 370 Common in Laguna Beach also throws a Fried Chicken Dinner. Two Sundays a month guests can dine on a pre-fixed dinner complete with fried chicken, summer chopped salad, garlic mashed potatoes & gravy, green beans, smokey braised greens, coleslaw and coconut cake.
The next dates are: SUNDAY, JUNE 11TH & JUNE 25TH / SUNDAY, JULY 16TH &JULY 30TH/ SUNDAY, AUGUST 13TH & AUGUST 27TH
BAR OPENS AT 4:30PM / DINNER 5-9PM FOR ADULTS $42 & KIDS $21
Come Visit 370 Common in Laguna Beach at OC Weekly's SummerFest located in their VIP sections new Farm to Fresh tent! For more info on SummerFest Visit Here.
THREE SEVENTY COMMON
370 GLENNEYRE STREET
LAGUNA BEACH CA 92651