Posts may contain affiliate links. Read our full disclosure policy here.
We are bringing you our drool-worthy list of the best burgers in Orange County in celebration of OC Burger Week. We basically spent 2 weeks stuffing our faces with ooey gooey meaty burgers to bring you our personal faves.
Updated April 2022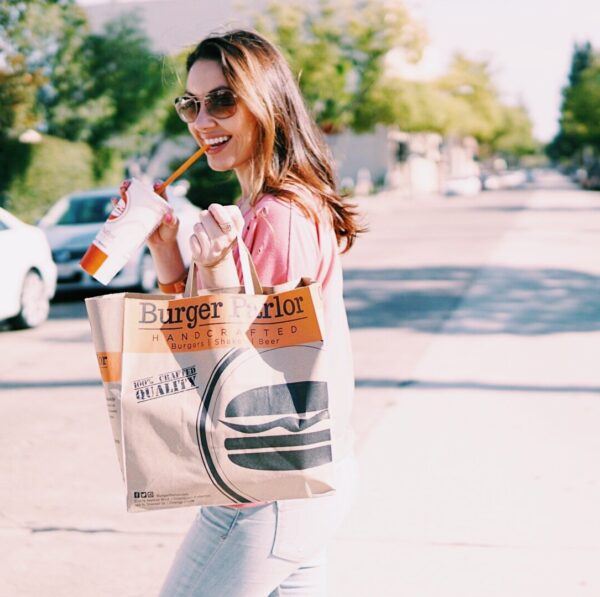 What makes a burger, the best burger in Orange County?
So what makes a burger drool-worthy you might ask? Good questions! We judged our burgers first on taste, then on appearance, and finally on uniqueness. In other words In and Out Burger, though loved by all Californians, did not make our list. Luckily, however, it wasn't too difficult to find the best burgers in Orange County with so many great restaurants in our amazing area.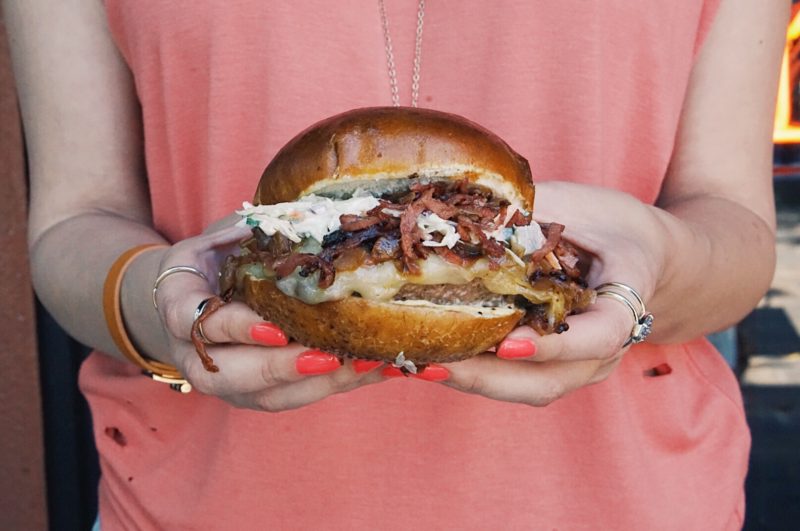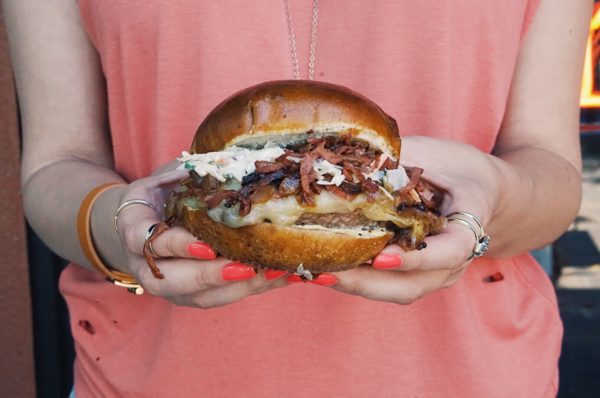 1. The Burger Parlor
Our first selection was The Burger Parlor in Old Town Orange. Now you might remember The Burger Parlor from our coverage of their epic Gringo Bandito Burger, but that's just the tip of the iceberg. I love everything about this spot from its hip indy location, to the upbeat music, and epic milkshakes. They also don't hold back on those wine or beer pours!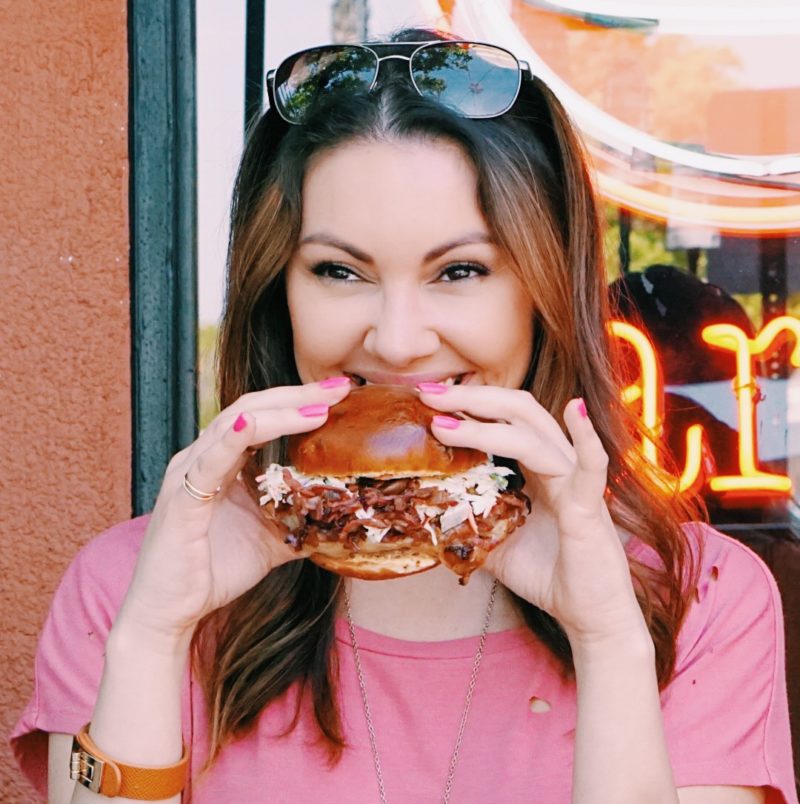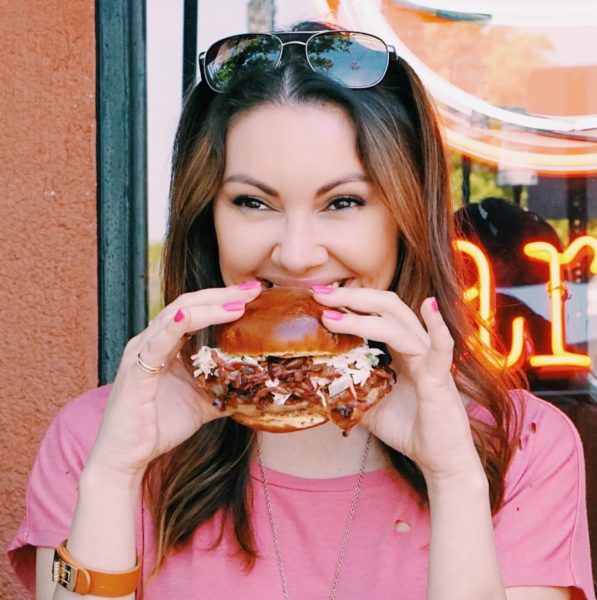 The first winner was The Pastrami Burger
My two Favorite Burgers which I cannot resist are The Pastrami Burger and The Chili Cheese Burger. First, the pastrami burger is their Monday Special which comes stacked with sliced meaty chunks of grilled pastrami, coleslaw, caramelized onion, and swiss cheese on a pretzel bun. I love pastrami and though many have tried to master the pastrami burger, The Burger Parlor has mastered it best. The addition of coleslaw and a pretzel bun made this a winning combination.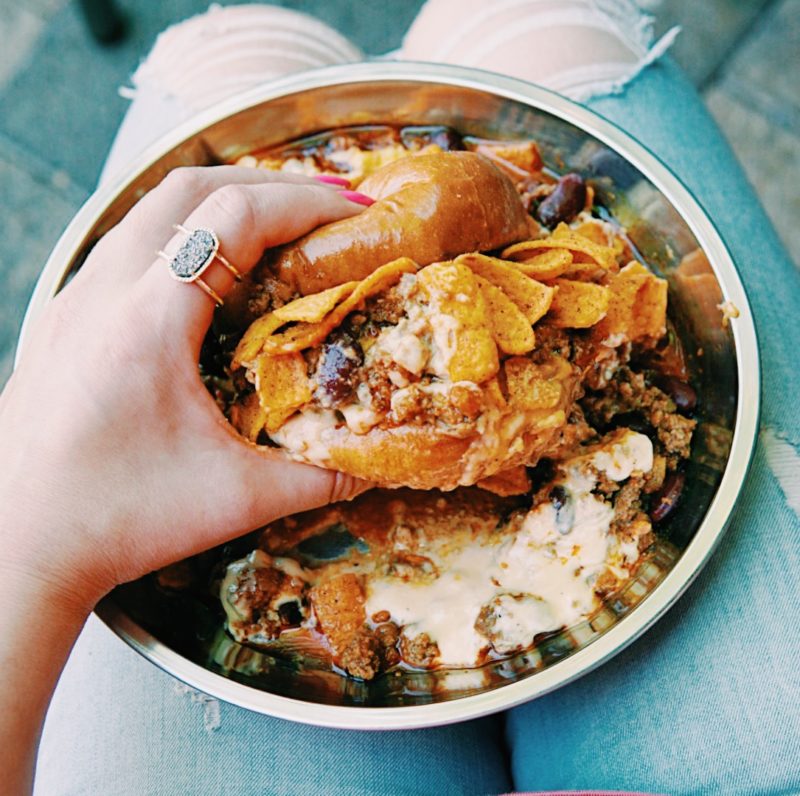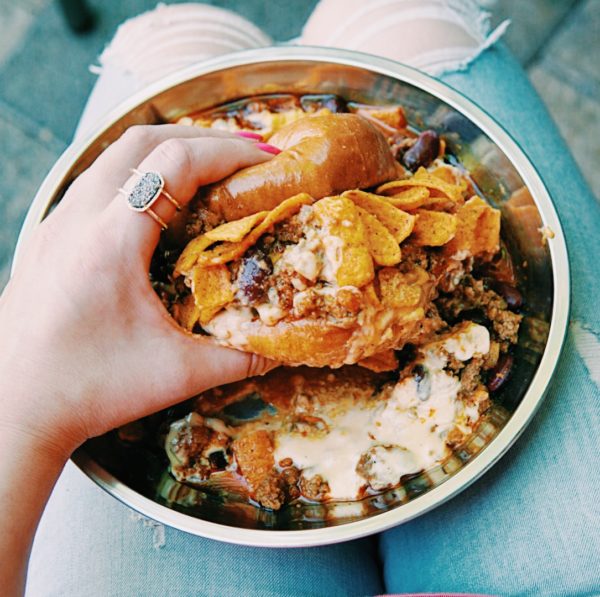 Get messy with the Frito Chili Cheese Burger
Then there is The Frito Chili Cheese Burger. I firmly believe that sexy woman eat chili no matter how unappetizing it looks. The fact will always remain that Chili Burgers are awesome. Now top that off with Fritos and I'm a happy girl. I freaking love Frito's. They're my junk food of choice and I have those Trader Joes Scoops in my pantry as we speak. Don't even think of trying to manhandle this burger. I ate this one like a lady with my fork and knife and enjoyed every messy morsel.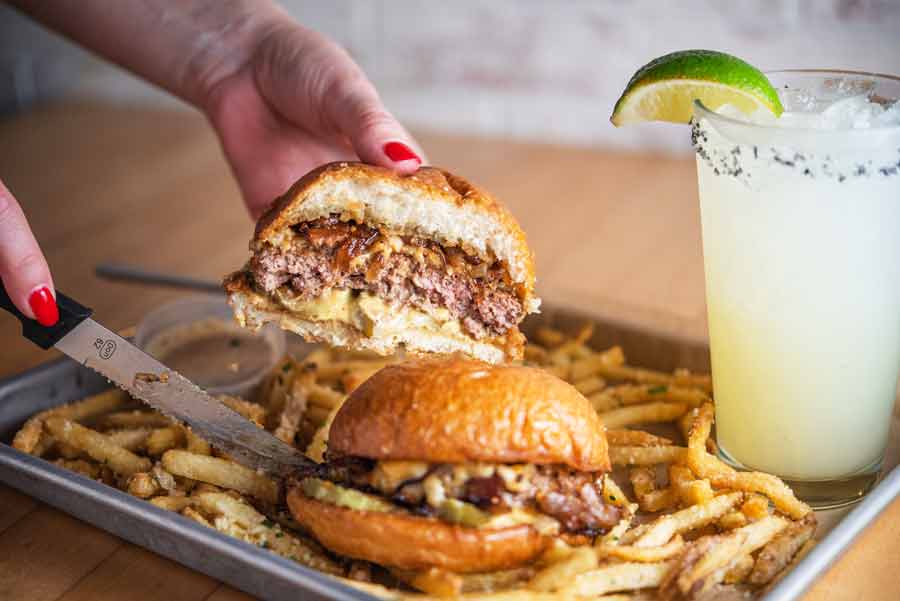 2. Hopdoddy
Hopdoddy has been taking over Orange County with locations in Tustin, Newport Beach, El Segundo, and Playa Vista. I often frequent the Hopdoddy Fashion Island location in Newport Beach and love all their creative burger combinations. The burgers used chopped sirloin instead of ground and each patty rests for a few minutes before being placed on the bun allowing all the juices to settle back into the patty. This ensures an extra juicy burger without a soggy bun!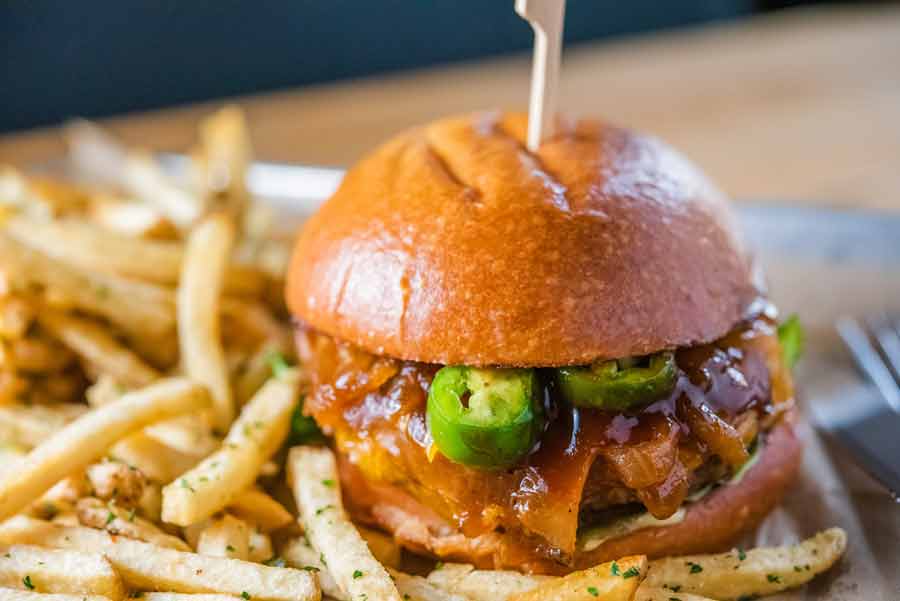 Order this burger for a good cause.
The Good Cause burger is topped with cheddar cheese, jalapenos, caramelized onions, BBQ, lettuce, and tomato. Proceeds from each burger sold in California are donated to The Surf Rider Foundation, dedicated to protecting the world's oceans.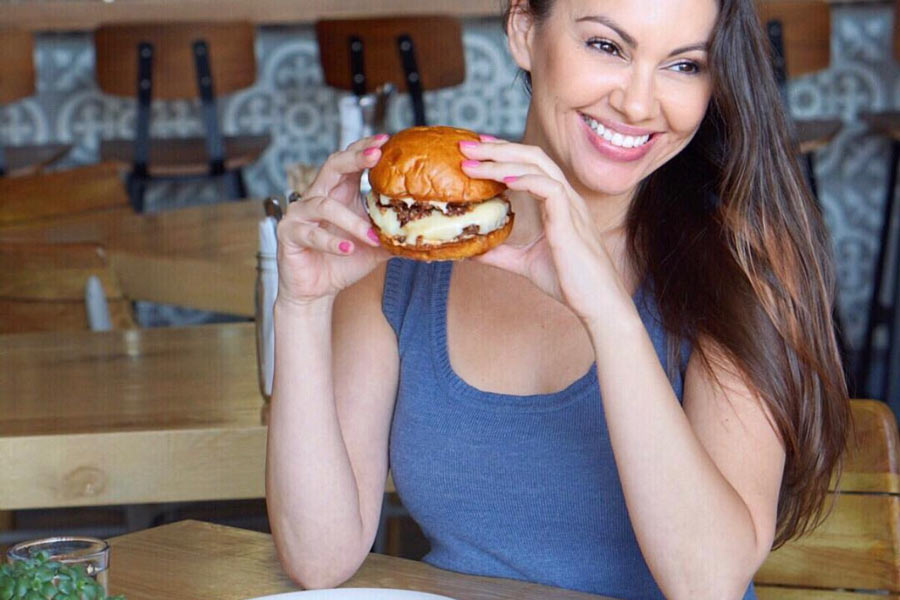 3. The Cut
I first discovered The Cut in Irvine during OC Burger Week. They offer one of a kind variations that are both unique and delicious. Their Grand Cut for example features a signature Patty, Braised Pork, Bacon Jam, Aioli, Havarti & Comte Cheese Fondue. The Cut is one of the few places I've found that offers a Bone Marrow Burger. You can even order this delicacy on the side to enjoy with any of their hand crafted burgers.
They also have exceptional sides and sauces like cilantro chimichurri, roasted jalapeno pesto, and bacon vinaigrette. It is no wonder the are considered some of the best burgers in Orange County.
Where will you be heading for OC Burger Week? I'd love to hear who wins your vote for the best burgers in Orange County, I always have room for more!