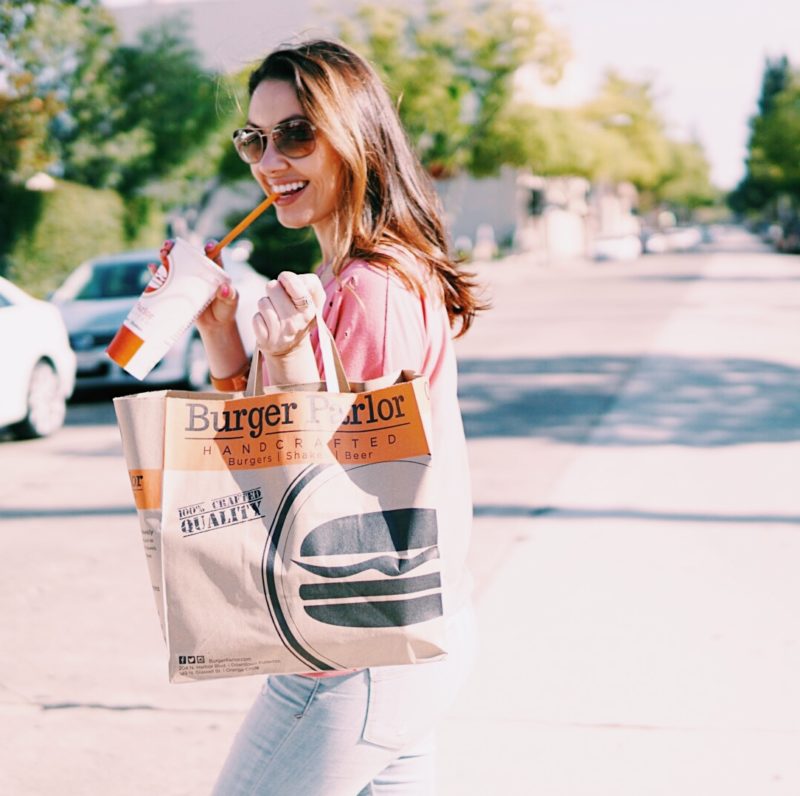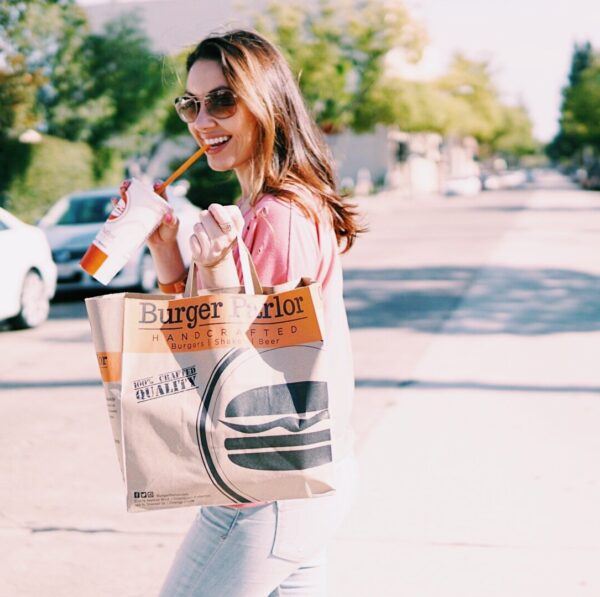 In Celebration of National Burger Day, we are bringing you our drool-worthy list of the best burgers in Orange County. We basically spent 2 weeks stuffing our faces with ooey gooey meaty burgers to bring you our personal faves. So what makes a burger drool-worthy you might ask? Good questions! We judged our burgers first on taste, then on appearance, and finally uniqueness. In other words In and Out Burger, though loved by all Californians, did not make our list. We found two awesome burger joints in the OC that we felt aced all three categories and delivered the best burgers in Orange County.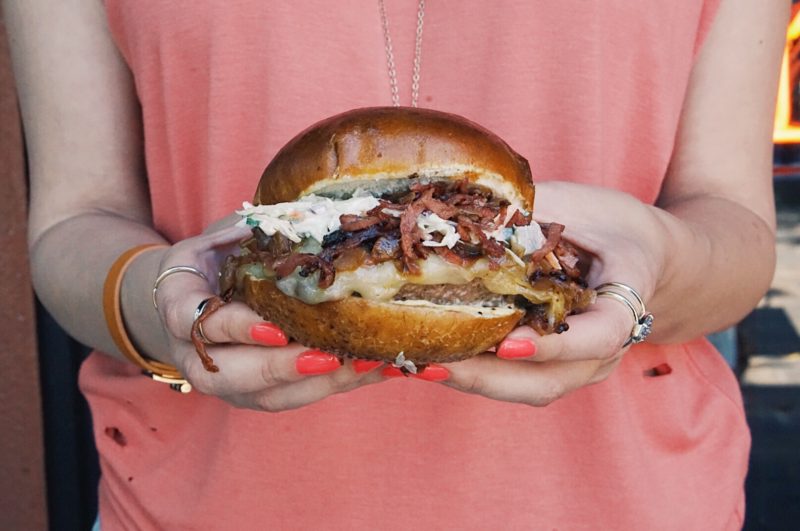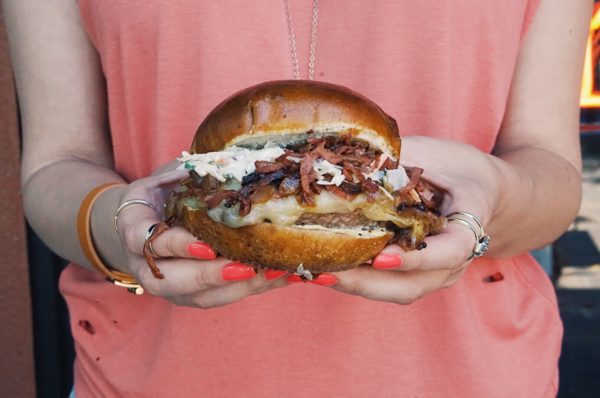 Our first selection was The Burger Parlor. Now you might remember The Burger Parlor from our coverage of their epic Gringo Bandito Burger, but that's just the tip of the iceberg. I love everything about this spot from its hip indy location in Old Town Orange to the upbeat music. They also don't hold back on those wine or beer pours!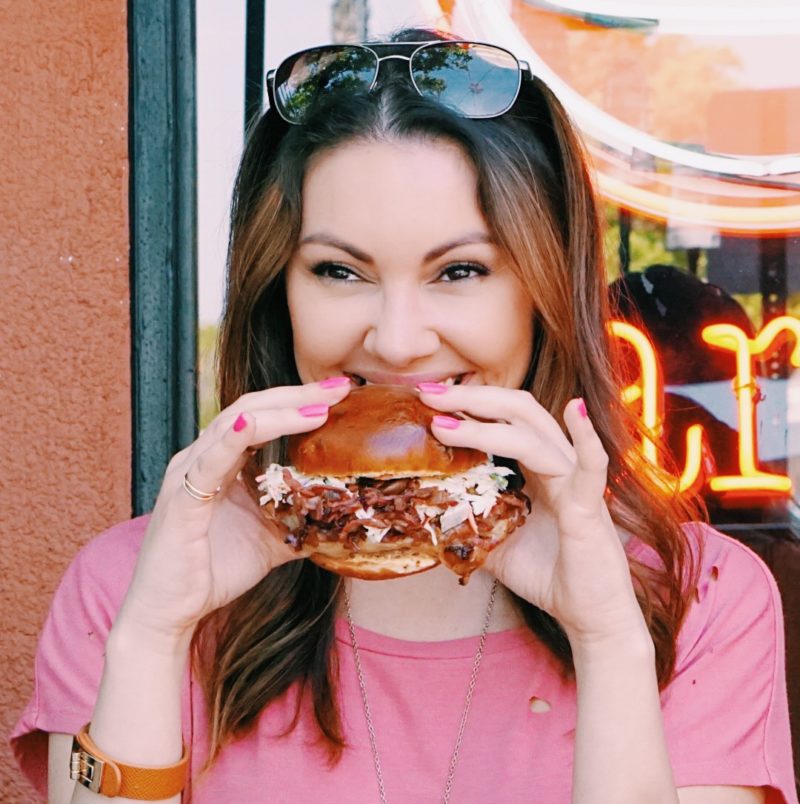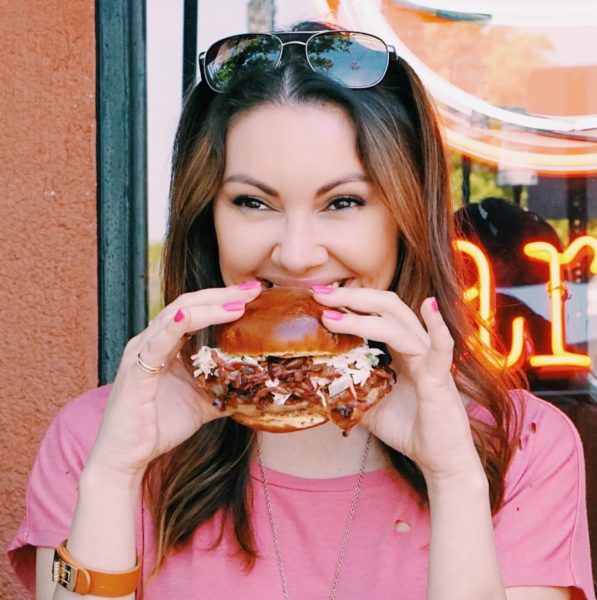 My two Favorite Burgers which I cannot resist are The Pastrami Burger and The Chili Cheese Burger. First, the pastrami burger is their Monday Special which comes stacked with sliced meaty chunks of grilled pastrami, coleslaw, caramelized onion, and swiss cheese on a pretzel bun. I love pastrami and though many have tried to master the pastrami burger, The Burger Parlor has mastered it best. The addition of coleslaw and a pretzel bun made this a winning combination.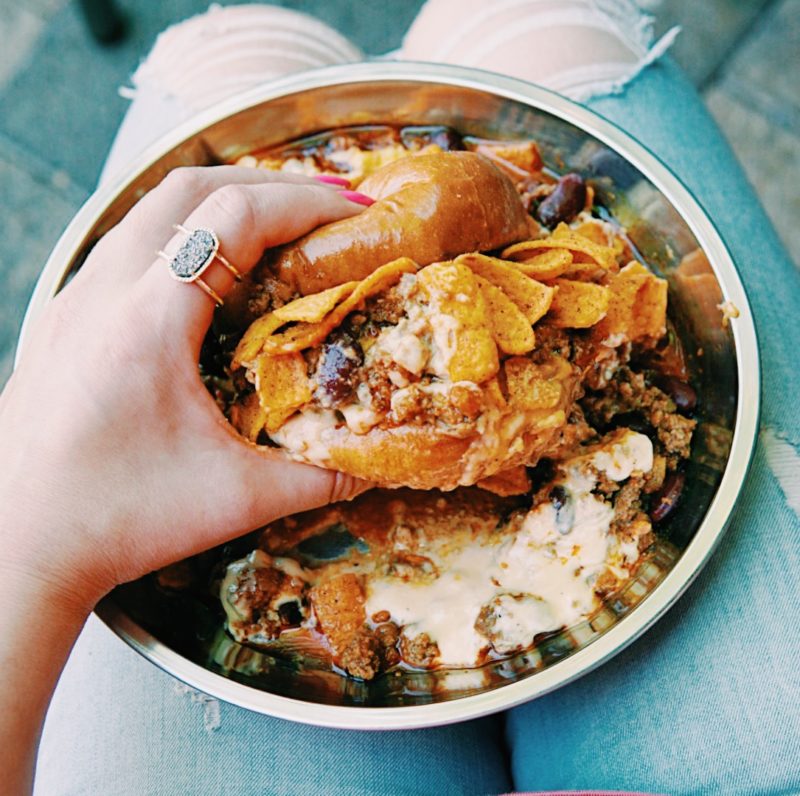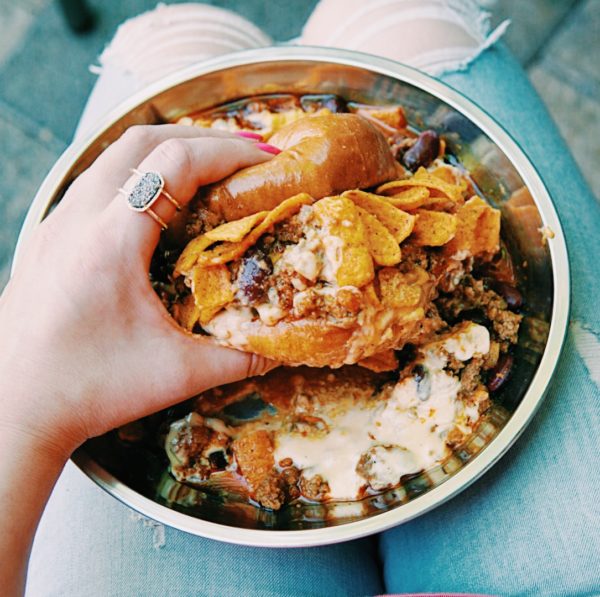 The Burger Parlor with locations in Fullerton & Orange, CA
Then there is The Frito Chili Cheese Burger. I firmly believe that sexy woman eat chili no matter how unappetizing it looks. The fact will always remain that Chili Burgers are awesome. Now top that off with Fritos and I'm a happy girl. I freaking love Frito's. They're my junk food of choice and I have those Trader Joes Scoops in my pantry as we speak. Don't even think of trying to manhandle this burger. I ate this one like a lady with my fork and knife and enjoyed every messy morsel.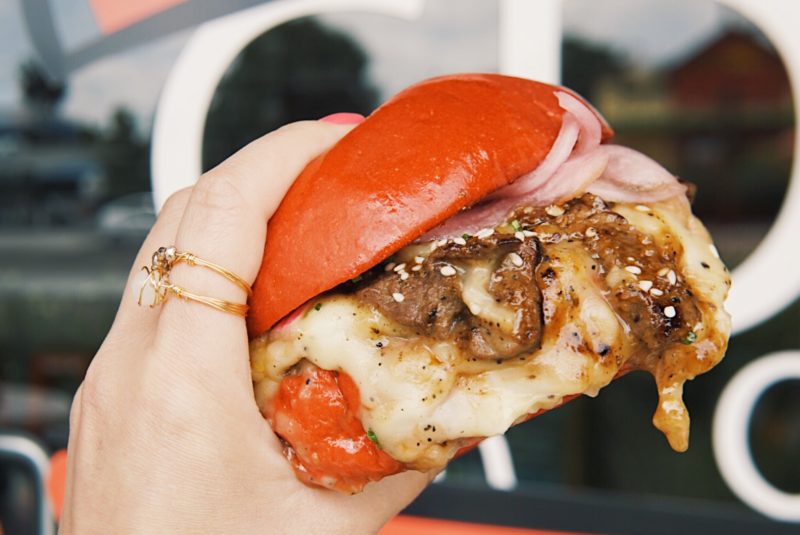 My other favorite pick for the best burgers in Orange County is GD Bro Burger in Santa Ana and Signal Hill. You might remember these guys from The Food Networks Great Food Truck Race. They definitely win the award for the most unique burger but luckily their flavor is able to back up those good looks. Their KBBQ Poutine Burger is a super popular pick amongst the locals. Topped with savory Korean barbecue beef and homemade gravy, I cannot say I blame them!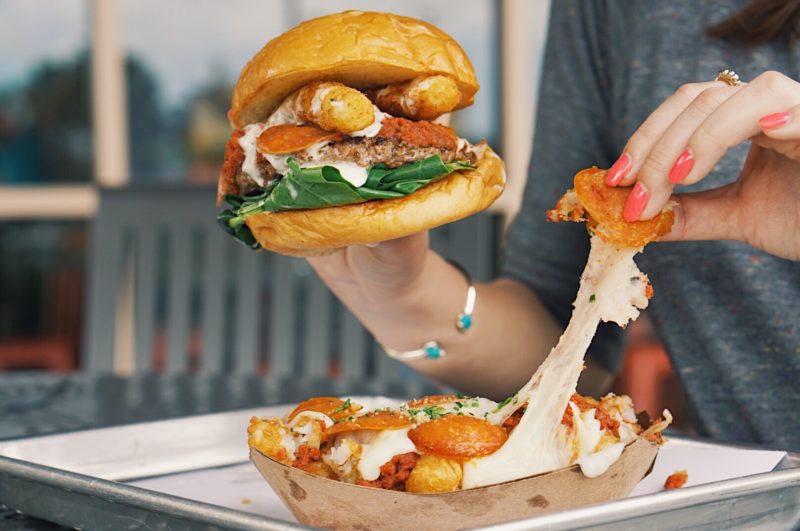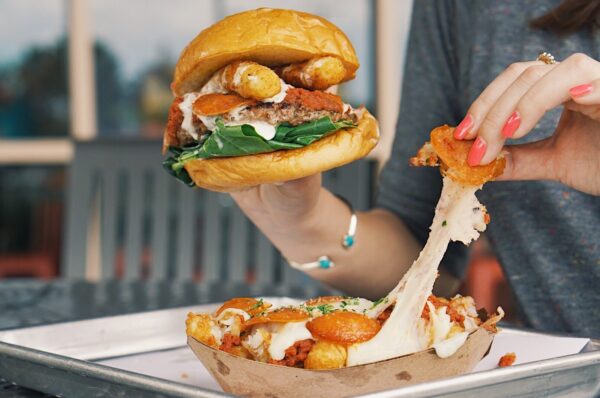 Again, can I get some love for that epic cheesy pull?
My favorite was their Italian Stallion Burger. We all know that burgers and cheese go together like peanut butter and jelly. Now just imagine if that cheese was in the form of mozzarella sticks. Genious! How did no one ever think of this before? It's almost so obvious, that you don't even expect it. Then, raise my Italian Stallion Burger with some Pepperoni Pizza Tater Tots and get ready for an Italian feast GD Bro Burger Style.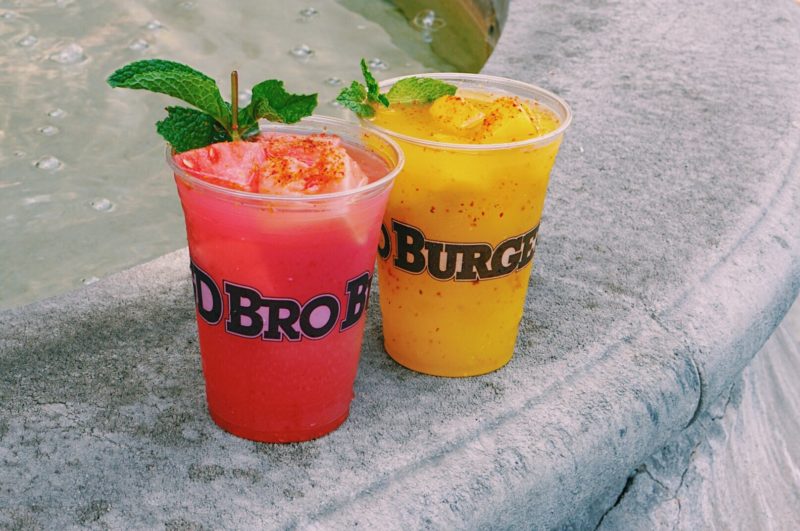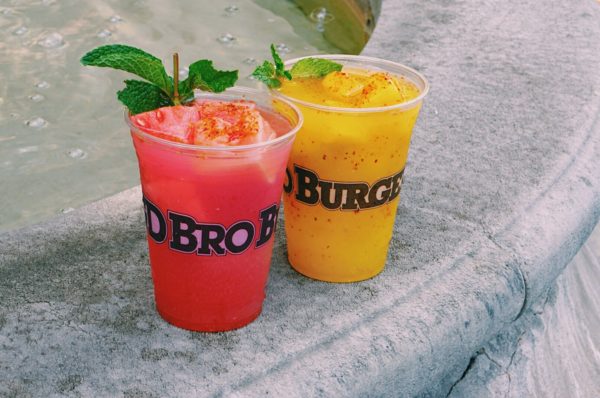 Also be sure to check out GD Bro Burgers awesome new drinks like their Tajin Spice Mango & Watermelon Refreshers and new Reece's Pieces Shake! GD Bro Burger is located in both Santa Ane & Signal Hill and well worth the trip for those Insta-droolworthy pics!
Where will you be heading for National Burger Day? I'd love to hear who wins your vote for the best burgers in Orange County, I always have room for more!